21. Family like branches on a tree, we all grow in different directions.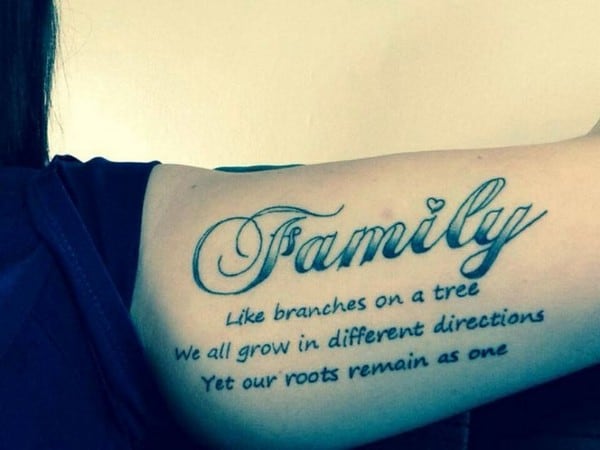 22. By the strength within I shall succeed.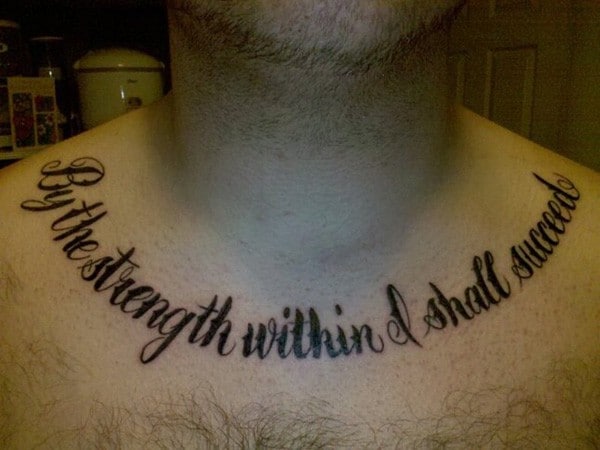 23. Don't worry be happy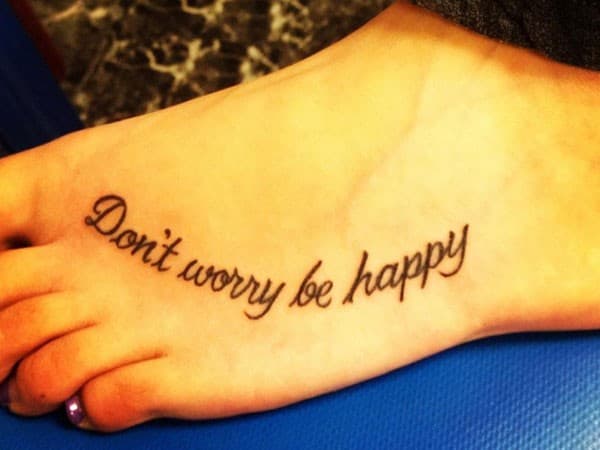 24. My soul corrupted by vengeance hath endured torment…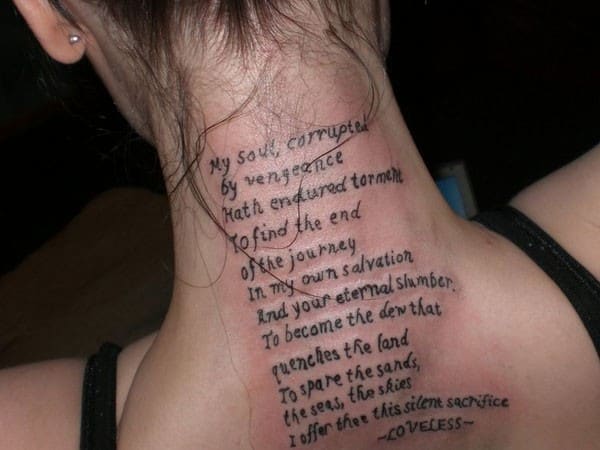 25. She is too fond of books, and it has turned her brain.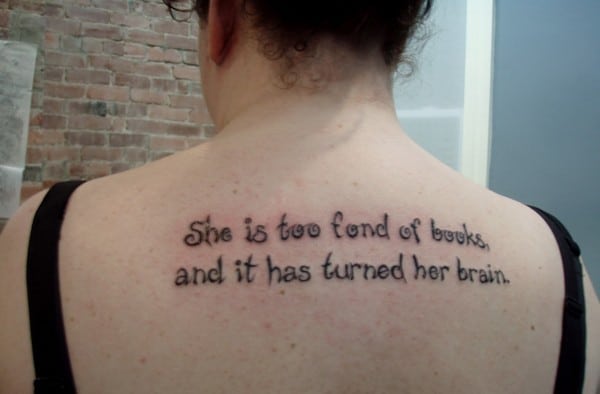 26. And though she be but little, she is fierce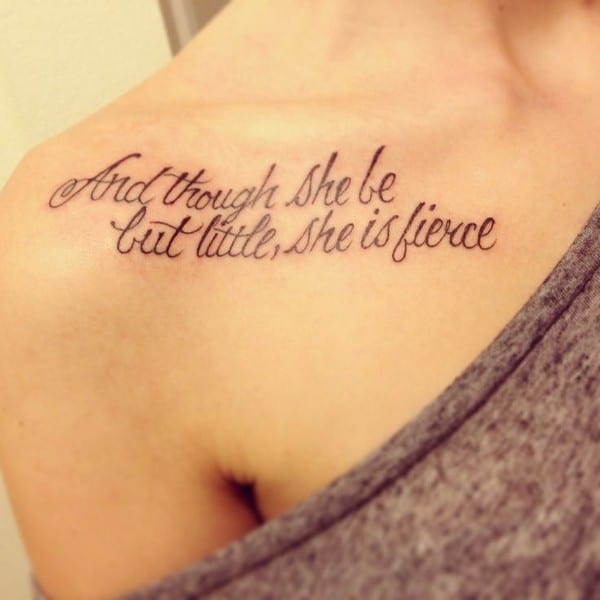 27. Happiness depends upon ourselves.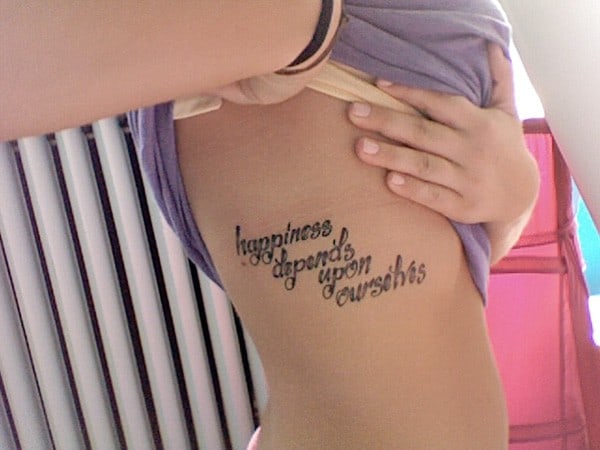 28. So dear love him,that with him all deaths could endure…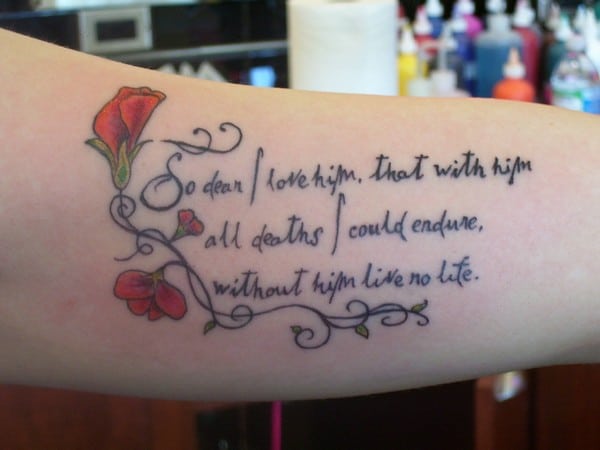 29. Beneath the makeup and behind the smile, I am just a girl…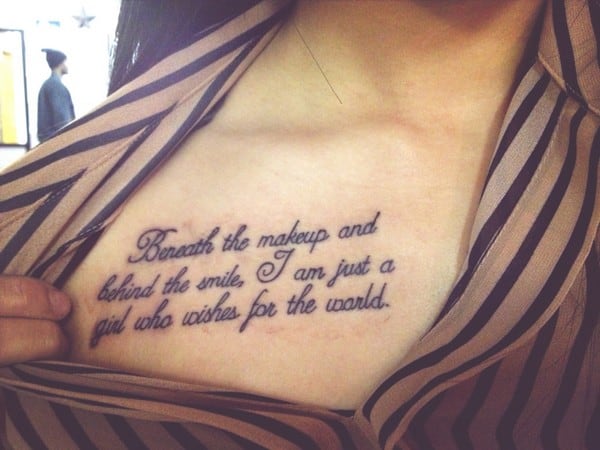 30. For every dark night, there's a brighter day.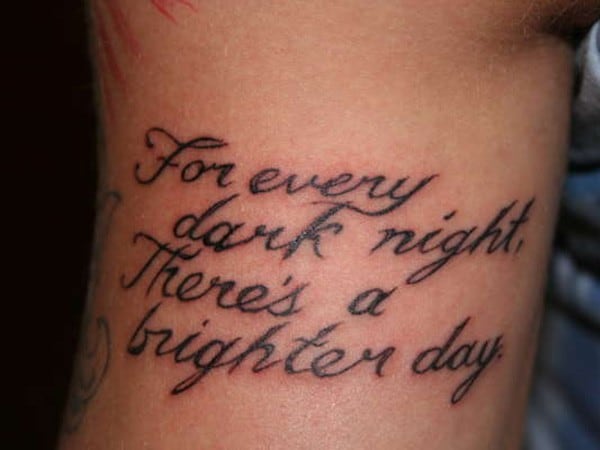 31. Do not go gentle into that good night…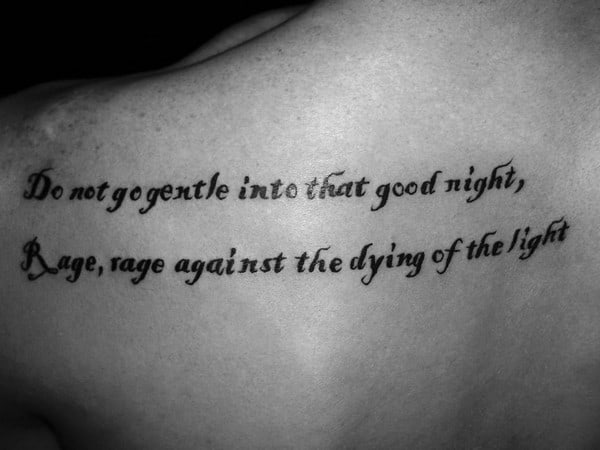 32. In the beginning, God created the heavens and the earth.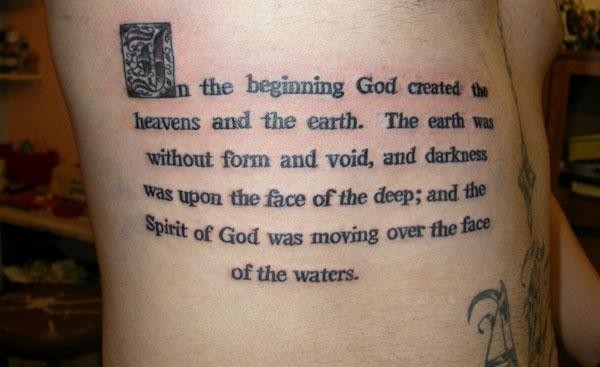 33. Don't dream your life, live your dream.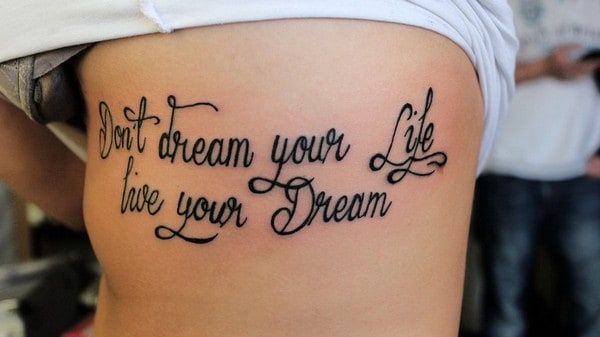 34. Sometimes when you fall you fly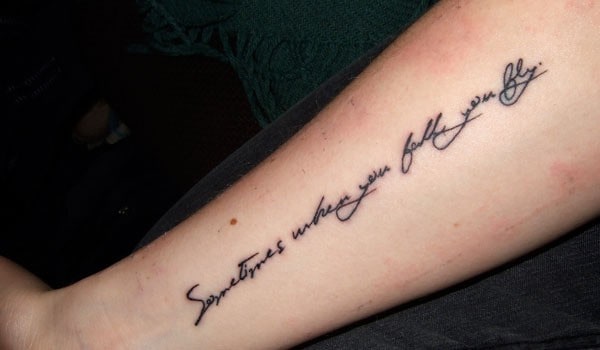 35. Through every dark night, there is a brighter day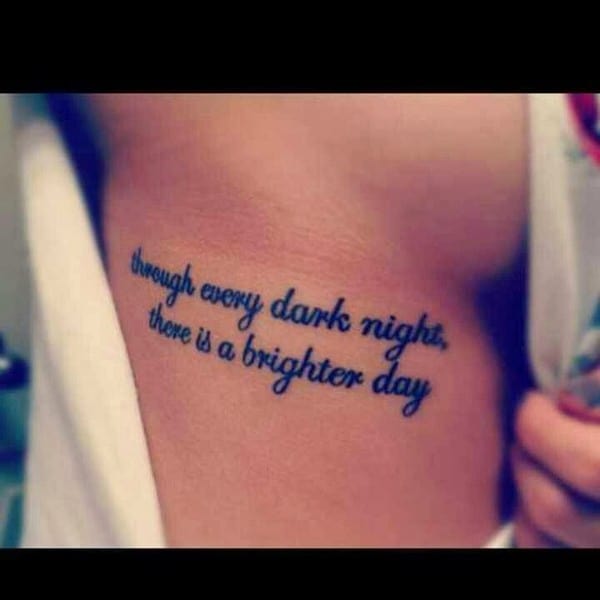 36. Some say I'm going the wrong way…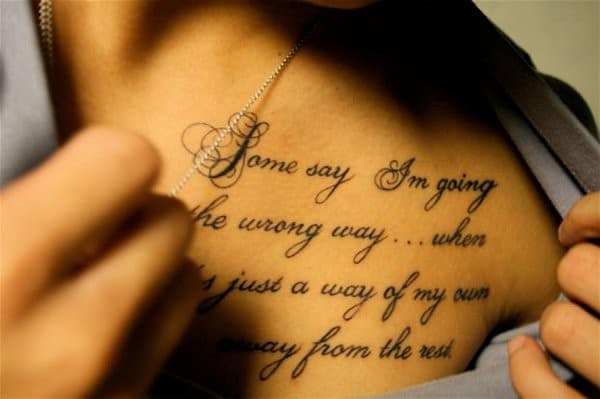 37. Take a breath and be strong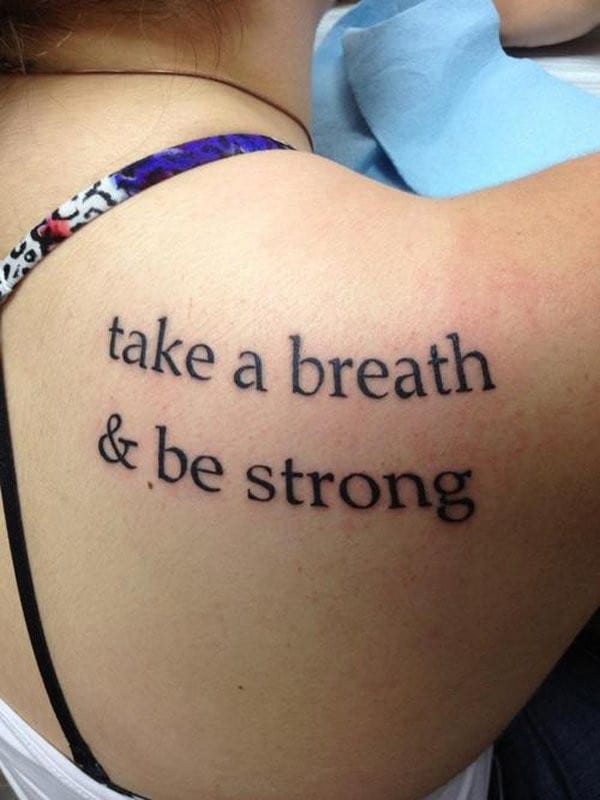 38. It's only life after all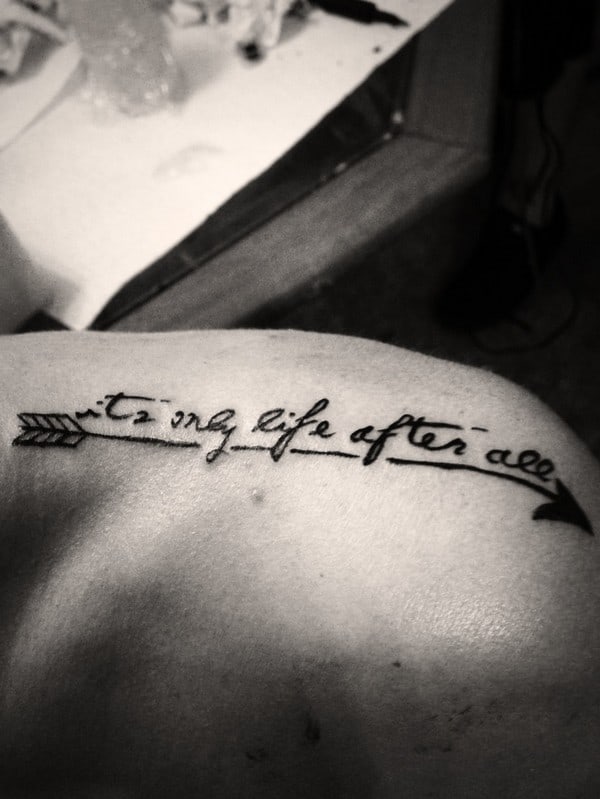 39. Flowers only last so long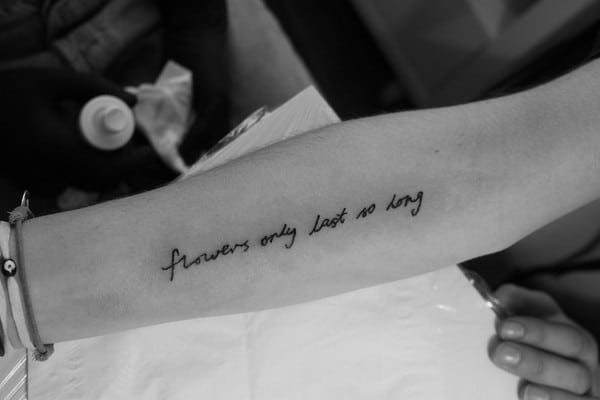 40. The ultimate measure of a man is not who he stands in the moments of comfort…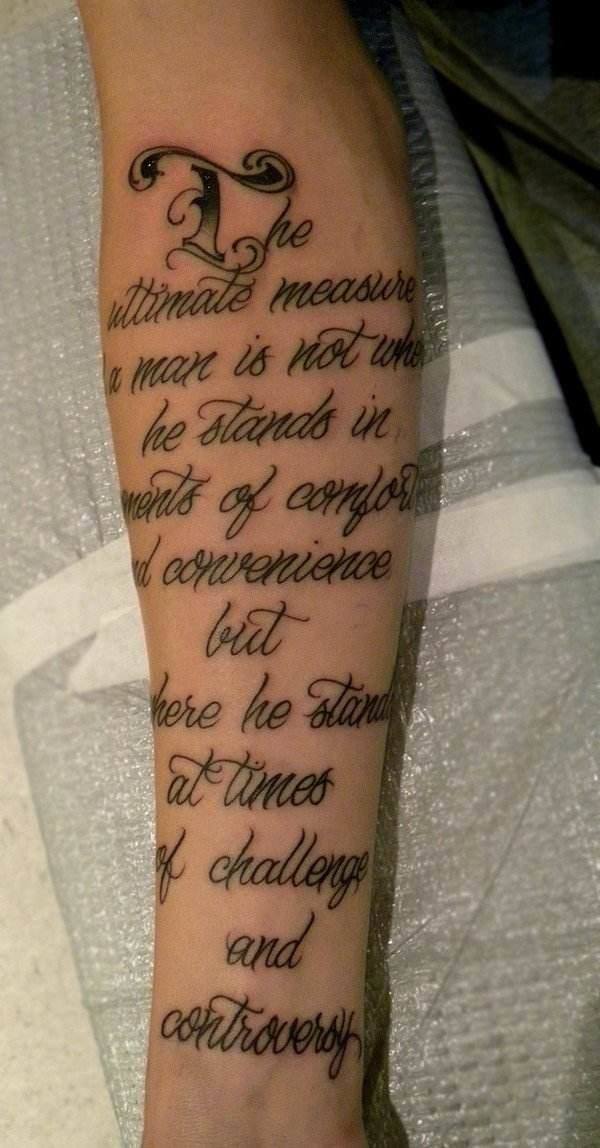 41. The greatest thing you'll ever learn is just to love and be loved in return.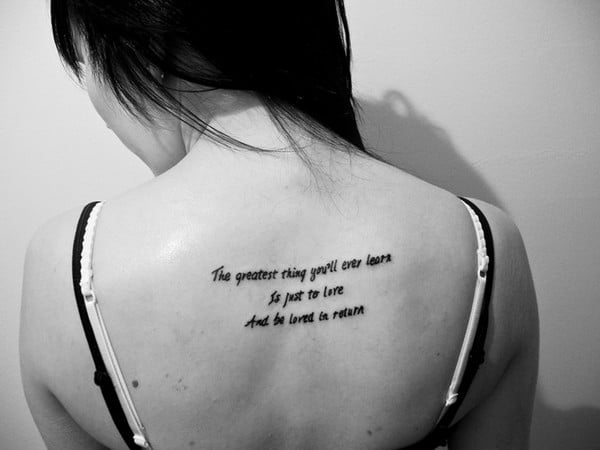 42. Do what you love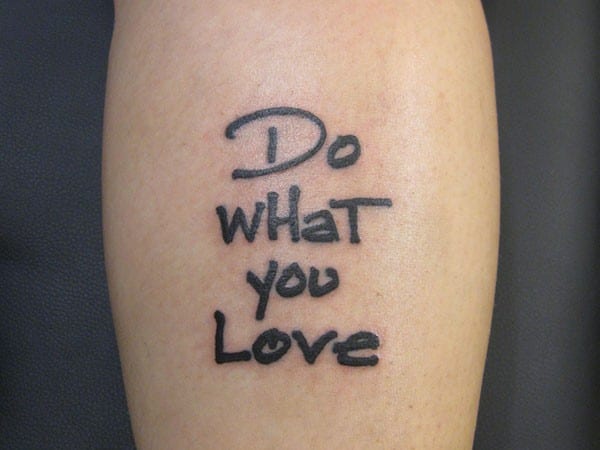 43. With His love there is nothing I cannot do.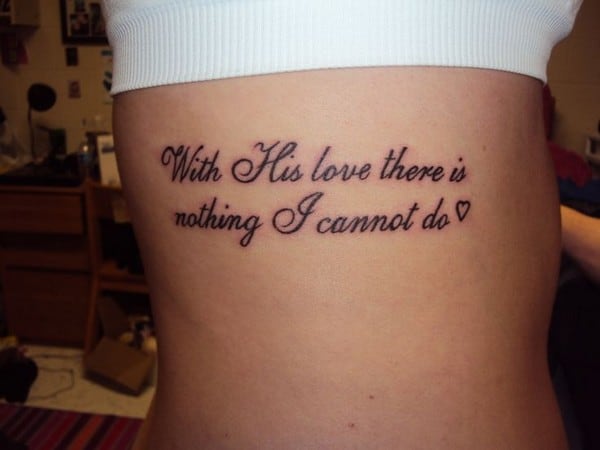 44. Every moment overflows with power, 66 thousand miles an hour.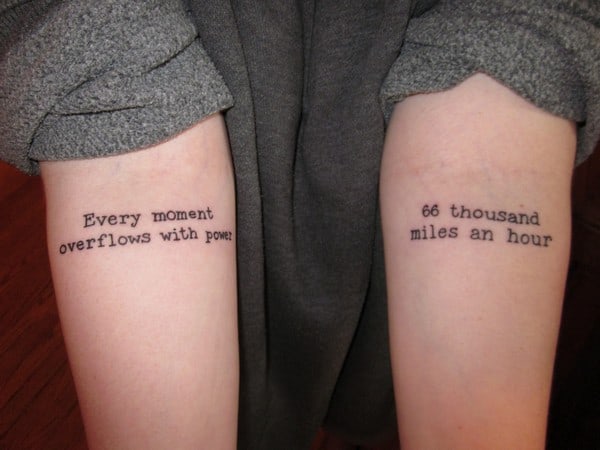 45. You be the Anchor that keeps my feet on the ground… and I'll be the wings….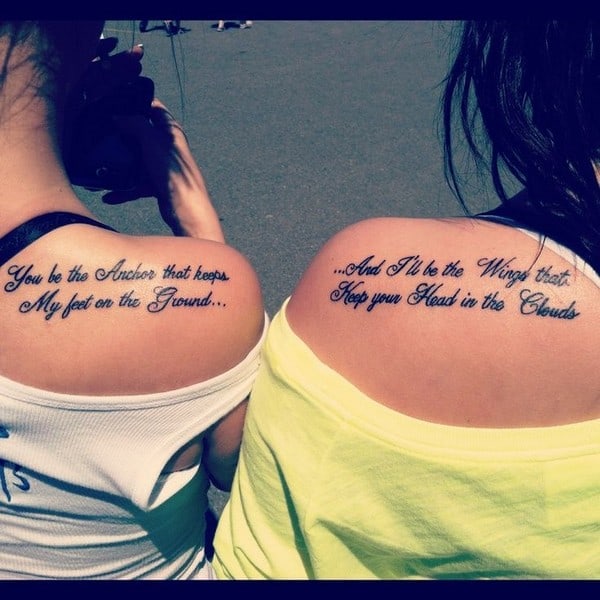 46. Hate without reason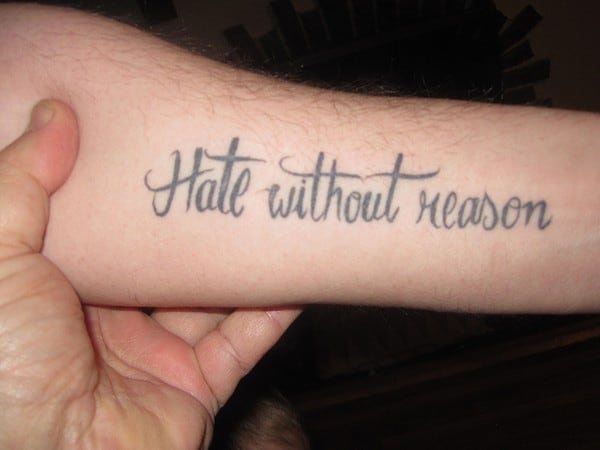 47. Who is more real?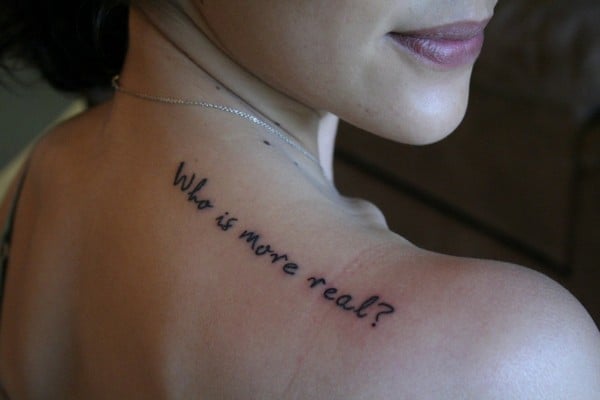 48. Life goes on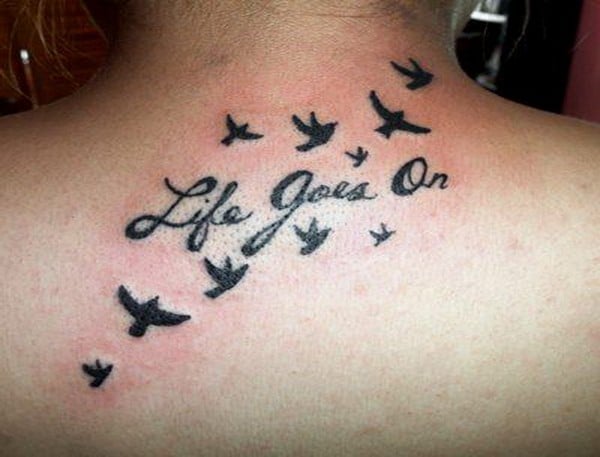 49…. and the world will be yours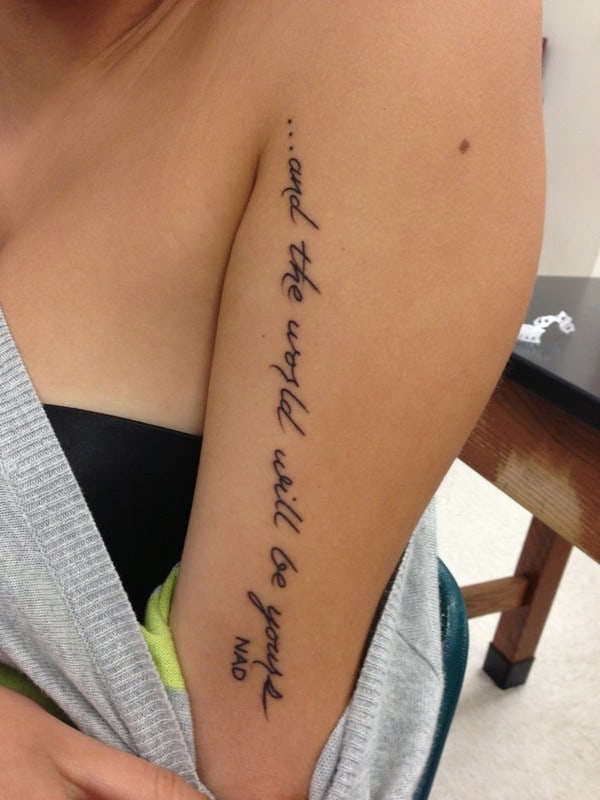 50. You believe lies so you must learn to trust no one but yourself.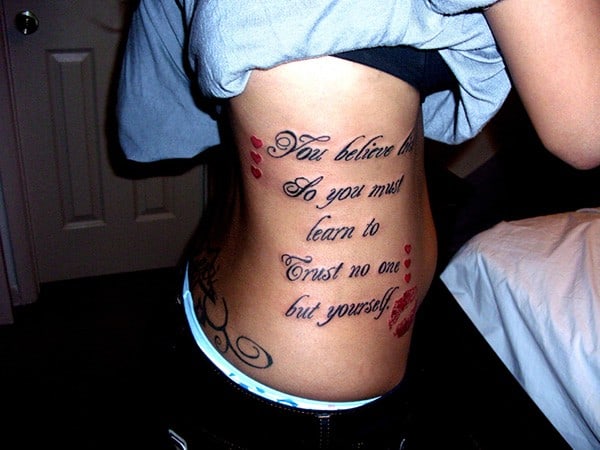 51. Get busy living or get busy dying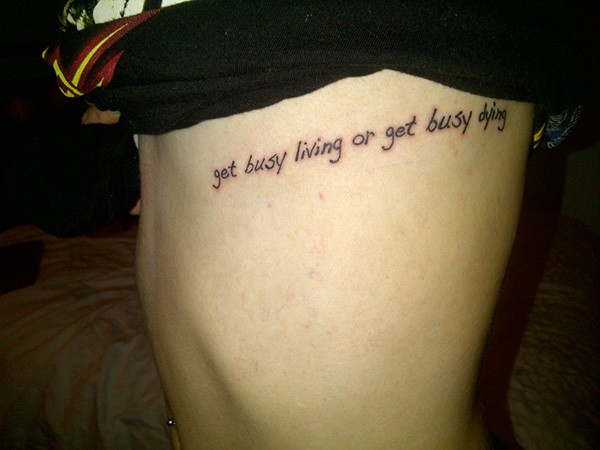 52. We are the graceless and dumbfounded, insane with our own insatiable desire…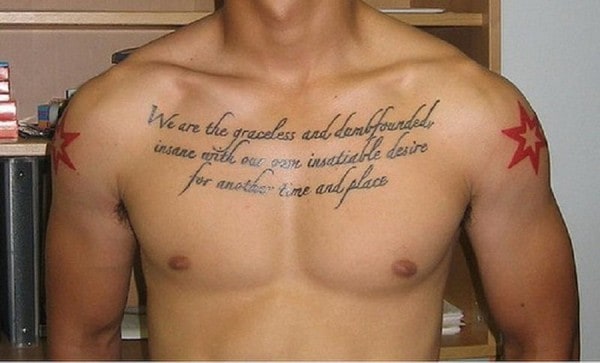 53. Don't test the ones you love, it will only tear us down.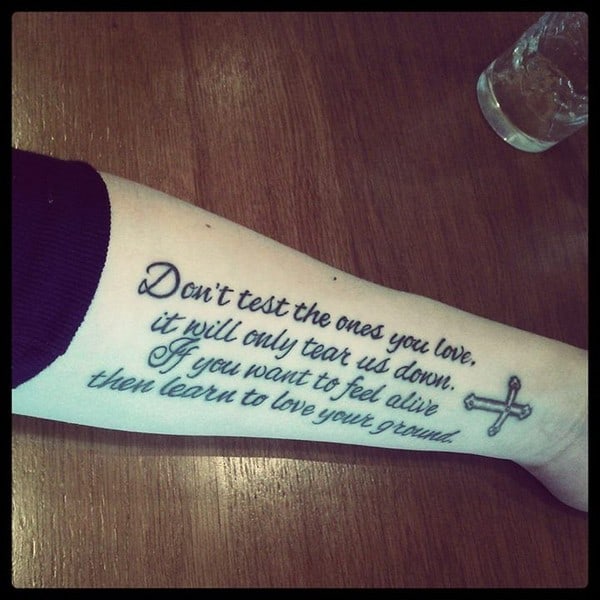 54. If you want peace, prepare for war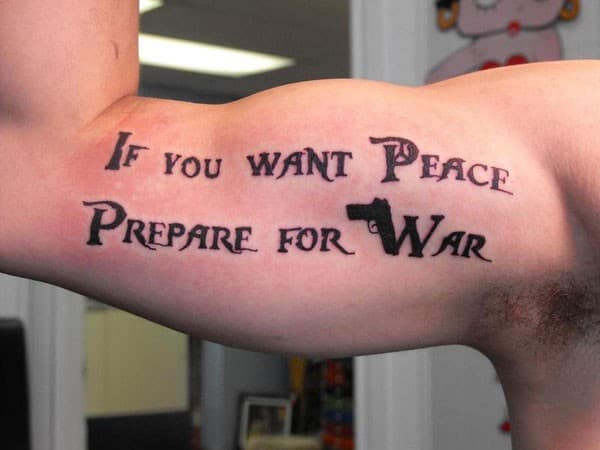 55. Lead me not into temptation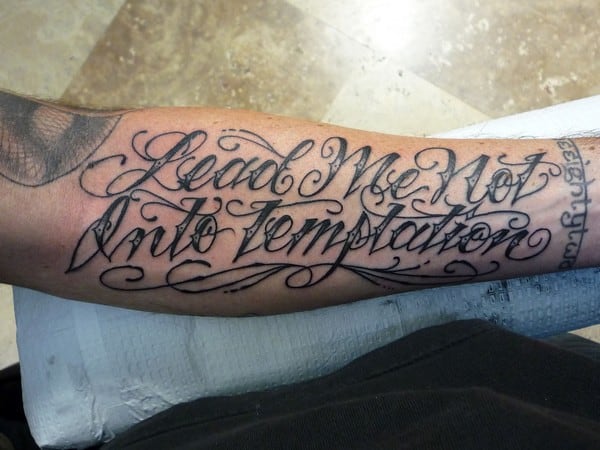 56. Walk by faith, not by sight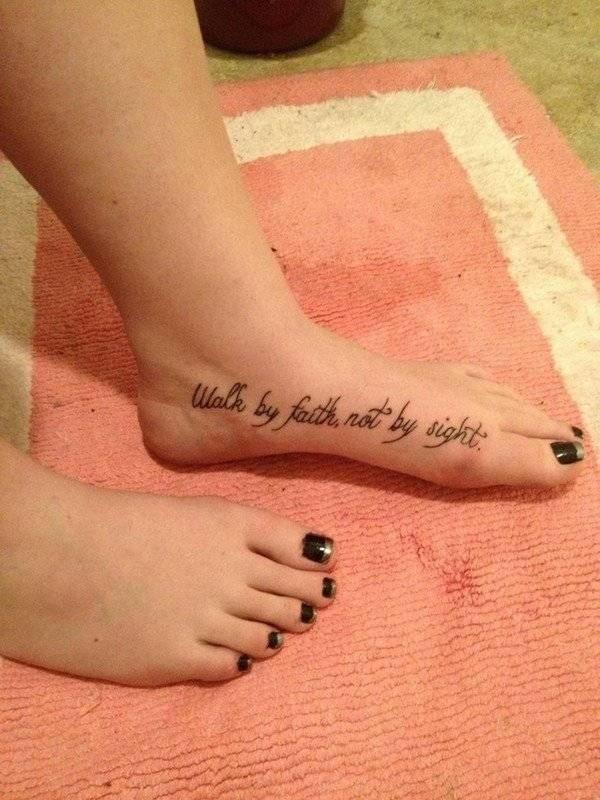 58. If you don't live for something, you'll die for nothing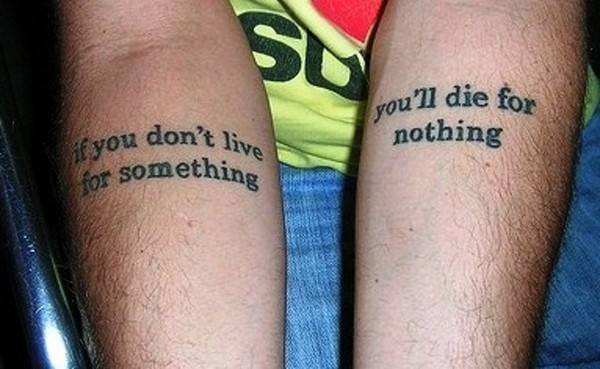 59. She flies by her own wings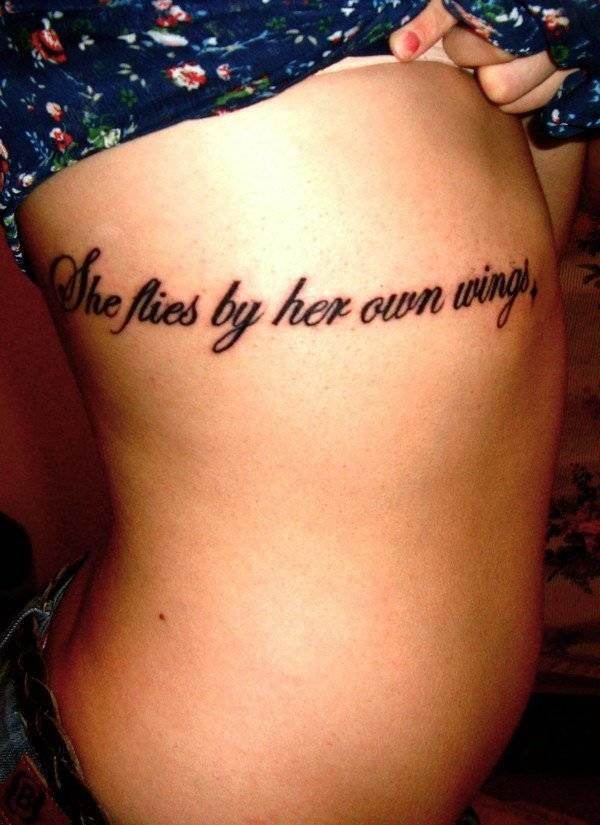 60. Art never comes from happiness