The heart has always been a symbol of feelings of love and passion and it has been a top choice in tattoo art since the early days of this form of body art. Heart has represented the soul and the mind since times immemorial, which has made it an important element of human existence and the also the mirror of their feelings. Heart tattoos have stood for feelings of love and friendship, which has made them a popular choice among tattoo lovers. The beauty of this art, along with the deeper symbolic meaning are attributed as the real reasons of the popularity of this tattoo at such a widespread level.
They are very popular body art that can be engraved on someone's body. Just in case you do not know, this extremely gorgeous body adornment is among those oldest and widely used tattoos in the entire world. Well, the very obvious reason for this is that a heart is a very important organ of human beings. Without this vital organ, people can never live. Apart from that, people cannot also feel the love that they have towards their partners in life and to their family. In other words, heart is the main reason why people feel something like love. This explains why there are so many men and women tattoo lovers in the world who are opting for such tattoo.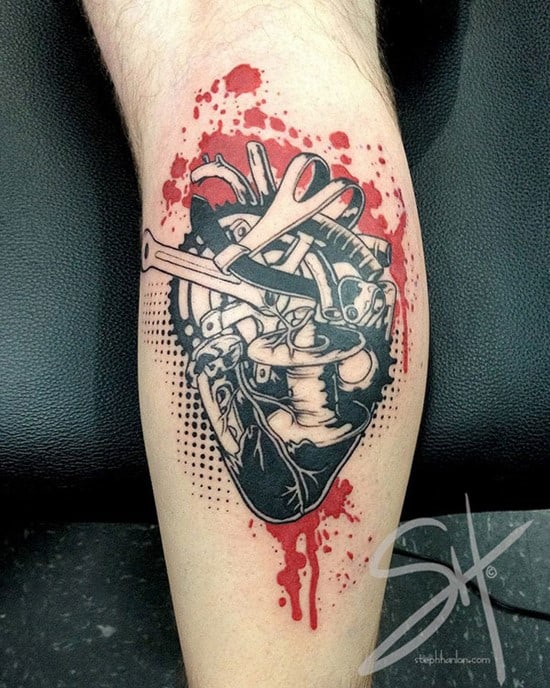 Heart Tattoos Meanings
Of course, there can be a lot of things that a heart symbol is symbolizing. It is your responsibility to know every single symbolism and meaning that this tattoo bears, especially if you are thinking of having such tattoo on your body. Furthermore, by knowing these meanings and symbolism, you can have a good idea if such tattoo is really perfect for your physical appearance and purpose of having it on your body. Here are some of them that you should know:
Love – The number one thing that this tattoo is representing is love, and this needs no more further explanations for sure. Love is felt by the entire human race because of the heart, so it is no longer surprising why many are engraving heart symbol tattoos on their body.
Spiritual Abode – There are also a lot of people in the world who believe that this tattoo is symbolizing spiritual abode. These people are those Muslims out there who follow the religion of Islam. Islam is the one that taught them that the spiritual side of a certain personal is residing in his or her heart.
Life – It will also mean life. Yes, you read it right. A lot of tattoo lovers get engraved with these tattoos because they want to show to the other people around them how much they appreciate their own lives. The obvious explanation why these tattoos are symbolizing life is the fact that people cannot live without the heart. When the heart stops beating, people will die.
Spiritual/Emotional Intelligence – It is also very interesting to know that there are lots of people who strongly believe that this tattoo is symbolizing spiritual or emotional intelligence. If you want to show your higher level of intelligence in this aspect of your life, then engraving the tattoo on your body is definitely great.
Luck – Another thing that heart symbol are symbolizing is luck. Who would not want to have a very good luck, by the way? There is none, for sure. In case you want to have a great lick all throughout your existence in this world, then why not become one of those people who proudly wear this on their body.
Friendship – If you think that they are only representing the love of those lovers in the world, then you are definitely wrong. It is simply because these tattoos are also symbolizing friendship. The love of friendship can also be represented with the heart symbol tattoos. Thus, if you have a friend whom you really value that much, then having these tattoos will be a perfect thing that you can do.
Apart from all of those, heart symbol tattoos can also mean faith, hope, trust, compassion, acceptance, vitality, central, courage, emotion, sacred, wholeness, and honor. In case you want to express some of these things through body art, then putting hear tattoos on your own body will simply do the thing.
Cultural Significance
The heart has been revered as one of the most important organs in human body; in fact, it has been regarded as the basis of human existence, the beginning point of like and the seat of the human soul. Not only the human anatomy, but also religions around the world recognize the significance of the heart in human life.
Heart Symbol And Christianity – Christianity regards heart as the place of human emotions, chiefly love, while Islam recognizes it as the spiritual abode.
Heart Symbol And Greek culture – The ancient Greek culture associated the heart with emotional and spiritual intelligence in humans.
Heart Symbol And Egyptian Methodology – In ancient Egypt, when a person's body was mummified, the heart was weight against a feather and in case it came out lighter than the feather, it was believed that the spirit was pure and light enough to reach its afterlife, as it had done good deeds in life.
Heart Symbol And Buddhist Religion – The Buddhist religion associated the heart with the Wheel of law, which it addressed by the name of the Dharma Chakra. The shape of inverted heart is often compared with that of human breasts or buttocks, while in some cultures, it is compared with two people coming together and kissing, which explains the romantic meaning attached with the heart.
Others compare the shape of the heart with a triangle, which is related with creativity and birth, as a child is born by union of two people who are in love. In accordance with the meaning of heart in various religions and cultures, the heart symbol tattoos have been lined with the feelings of love, compassion and devotion of the spirit for doing good.
Celebrities Views
Though heart symbol designs have always been loved by tattoo bearers, the endorsement of these tattoos by some leading international celebrities has made them even more popular. Some of the big names in the list of these celebrities with heart tattoos are Kate Moss, Lady Gaga, Julia Roberts, Nicky Hilton, Ricky Martin, Jennifer Aniston, Courtney Love, Lindsay Lohan, Amy Winehouse, Goldie Hawn and Kelly Osbourne.
Popular Designs Options
They basically symbolize love and passion and come in a great variety, incorporated with several other design elements to represent a new meaning for each design. Here are some popular designs:
Tribal Heart Art – The classy and elegant tribal heart make one of the most popular options. Moreover, the tribal designs feature a great deal of variety for the person to pick from, out of which the tribal razor wire design is amongst the best one. One can also have the name of a loved one or a personal message added to the design to make the tattoo more meaningful.
Pierced Heart – The pierced heart design depicts a heart pierced with an arrow, coming from the cupid and it signifies that the person is in love.
Broken Heart Symbol – A broken heart signifies a loss or betrayal in love, as in a broken relationship. To represent the same thing, one can have a tattoo with a bleeding heart, which too indicated the pain of loss of a loved one or end of a loving relationship.
Heart with Flowers Tattoo – The best combination comes with flowers, with the rose being the best choice among the flowers. This design too represents love and looks great as a heart surrounded by beautiful red roses.
Black Heart – Just like a red heart stands for love and passion, black heart signifies grief and sadness, which may be caused by the loss of a loved one, a tragedy in one's life and end of a relationship. It is like an ovation to a loved one who is no longer alive and one can have the name of that person added to the tattoo design.
Winged Heart – Just like angels and fairies are shown with wings, there are some designs which are shown along with wings. The winged heart signifies freedom in love.
Celtic Heart – The Celtic heart features elements like knots, spirals, crosses and step work in the design. Not only does the design boast of unique looks, but also symbolize unity and strength.
Realistic Heart – Another great option is the realistic hear, which as the name suggests, is the representation of the heart in its close to life form. The design makes use of intricate detailing and bright colors to give it a realistic effect.
Sacred Heart – The sacred heart find their roots in ancient France, during the period of 17th century and it signifies compassion and love towards one and the all. The sacred heart belongs to Jesus Christ and represents his love for the human race as a whole. The tattoo design is dedicated to Christ and can have elements like wings, cross or crown of thorns incorporated in the design.
Heart with Lock Tattoos – One of the most popular options in couple heart designs is the heart with lock tattoos, which is usually done on couples, friends or sisters. The tattoo design stands for their mutual love and signifies that one has the key to unlock the heart of the other.
Some other design elements which can be added to give them stylish looks and unique meanings are butterflies, angels, diamonds, ribbons, bows and phoenix, hummingbirds. The name of a loved one. To one the bearer wants to dedicate the tattoo, can be included in the tattoo design. Others may have a love quote included in the design to make it a lot more meaningful. Another thing to consider while finalizing the design is its color. The most popular color is red as this is the color of love and passion, but the bearer can have a color according to his own preference.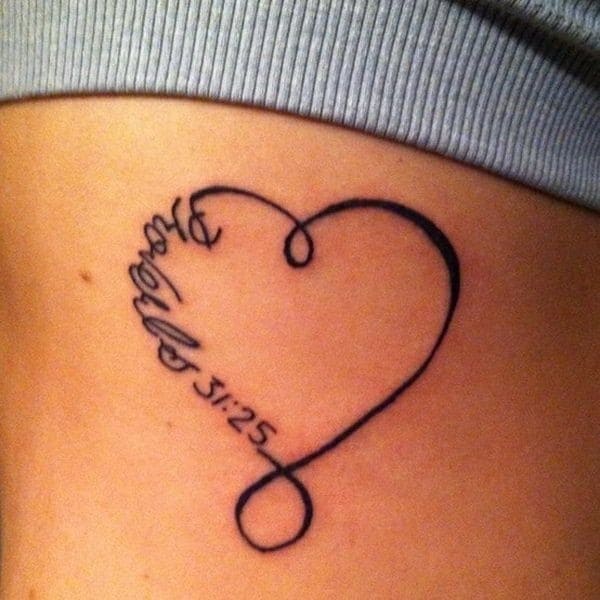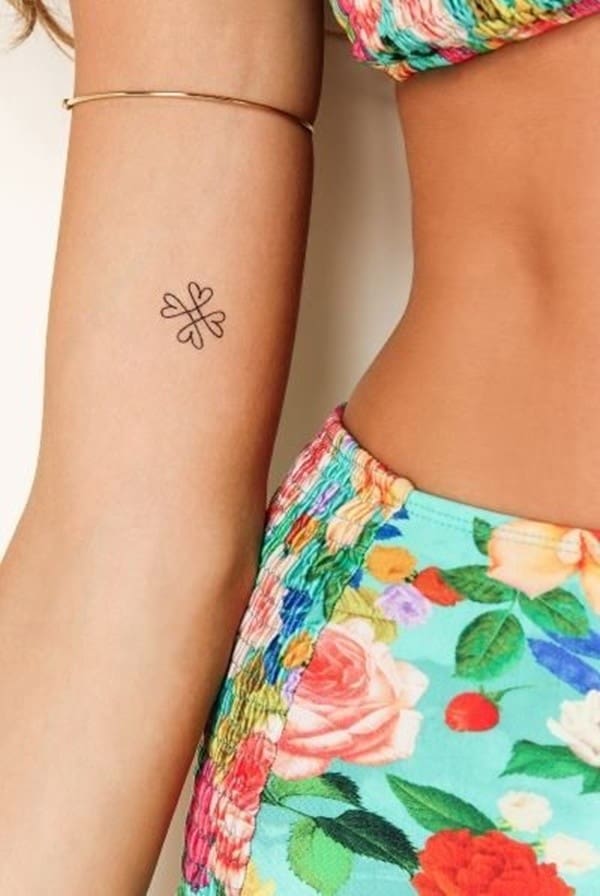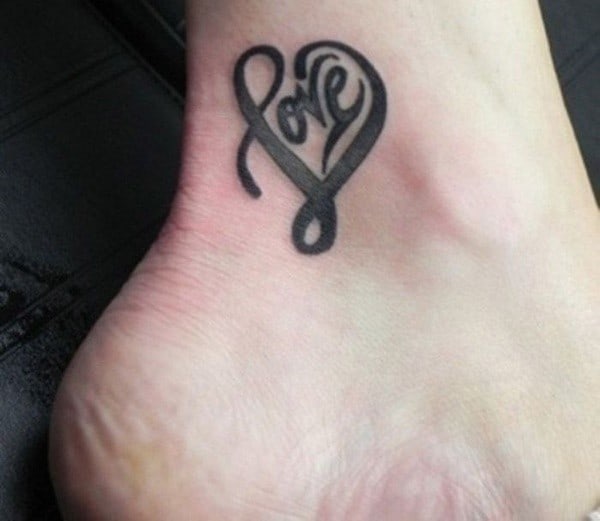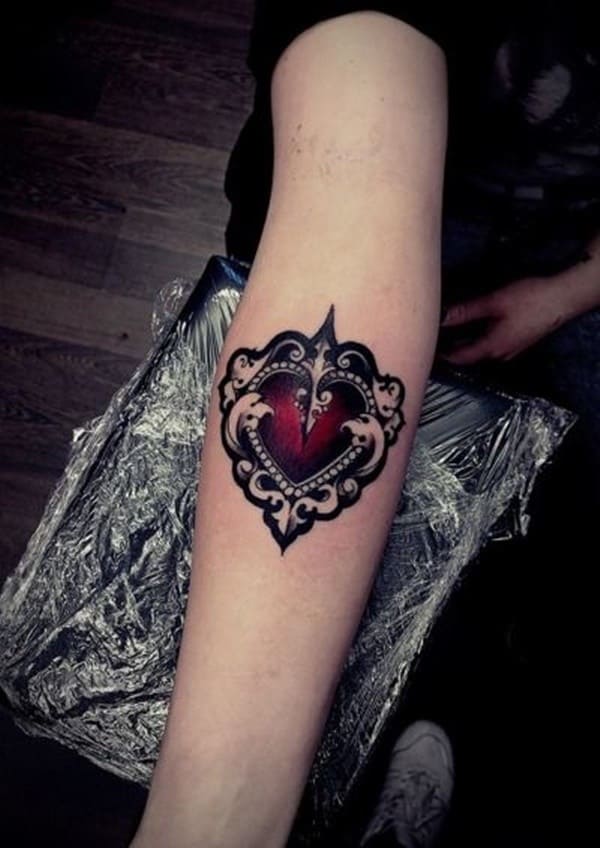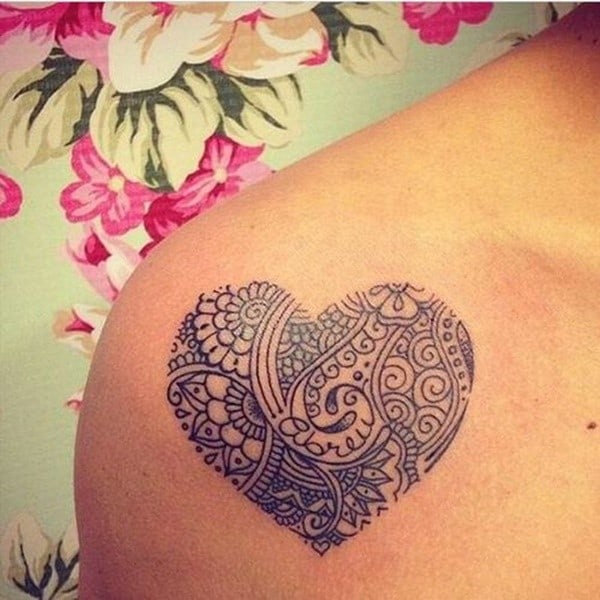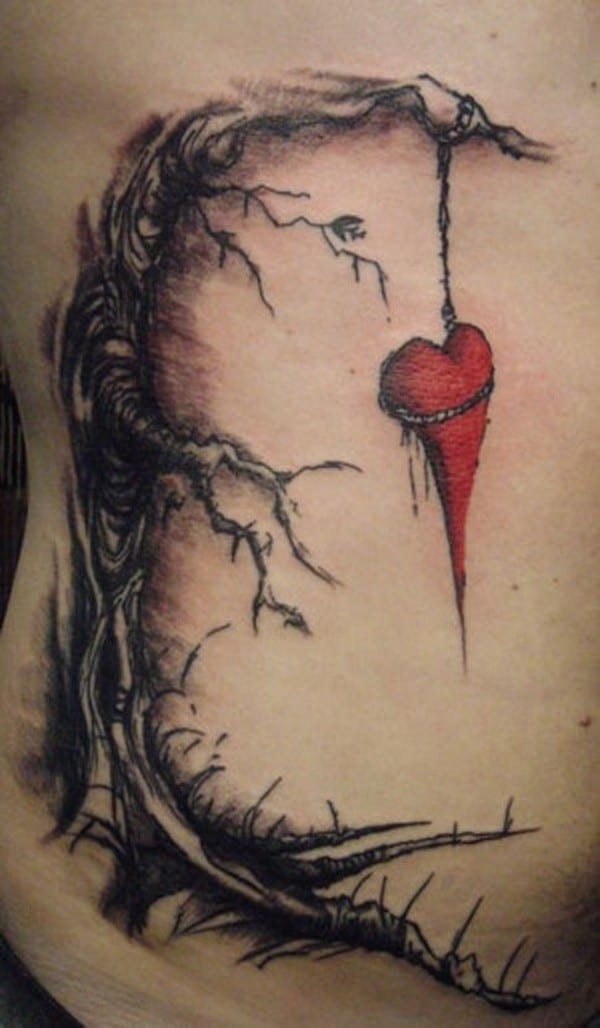 Have you known some tattoo lovers who do not want to have heart tattoos? Well, if you have, then there are only very few for sure. These tattoos are well-loved by many people all throughout the globe in the past years and even up to these days. This is why it is no longer surprising why there are also a lot of celebrities who love these so much that they are very proud to display these tattoos in public. Here are some of the world celebrities who have these tattoos:
Ariana Grande – Ariana Grande is a very famous 23-year-old American actress and singer. In real life situation, she is Ariana Grande-Butera. Ariana has a very simple designed heart located on her right toe. It is just a small outline of a heart shape, and there are no other sub designs that it incorporates.
Bajha Rodriguez – Bajha Rodriguez is another American celebrity who became extremely famous in the music industry. She has a simple yet very beautiful heart symbol tattoo that is located on her right finger. It is colored with vibrant red color.
Jenna Ushkowitz – Jenna Ushkowitz is a 30-year-old American actress and singer who became very famous through the musical television show titled Glee. She has a very stylish heart symbol on her back. It is designed with a bass clef and a treble clef that forms a heart.
Acacia Brinley – Acacia Brinley became extremely famous in the world through the internet. What's interesting about her is that she has a simple art right there on her pinky finger at the right side.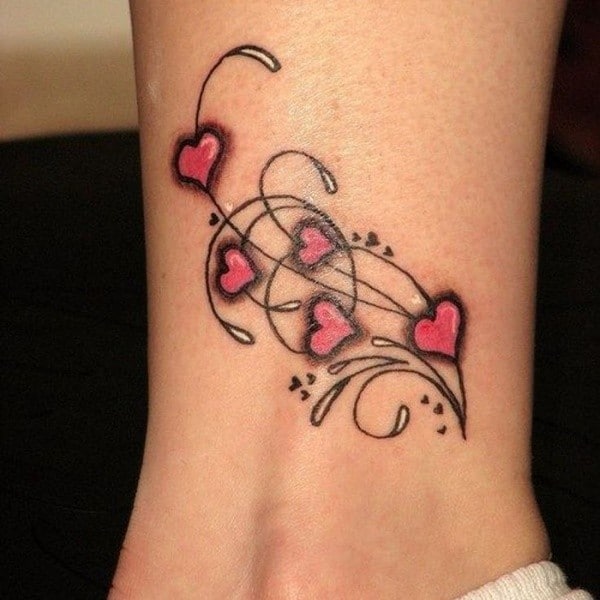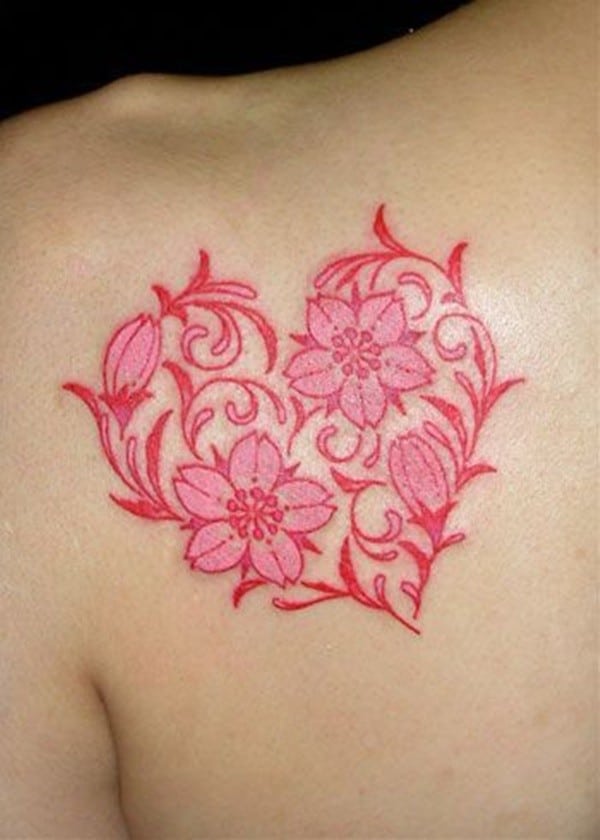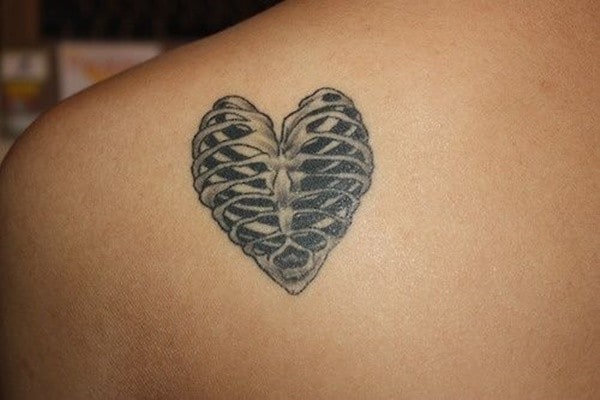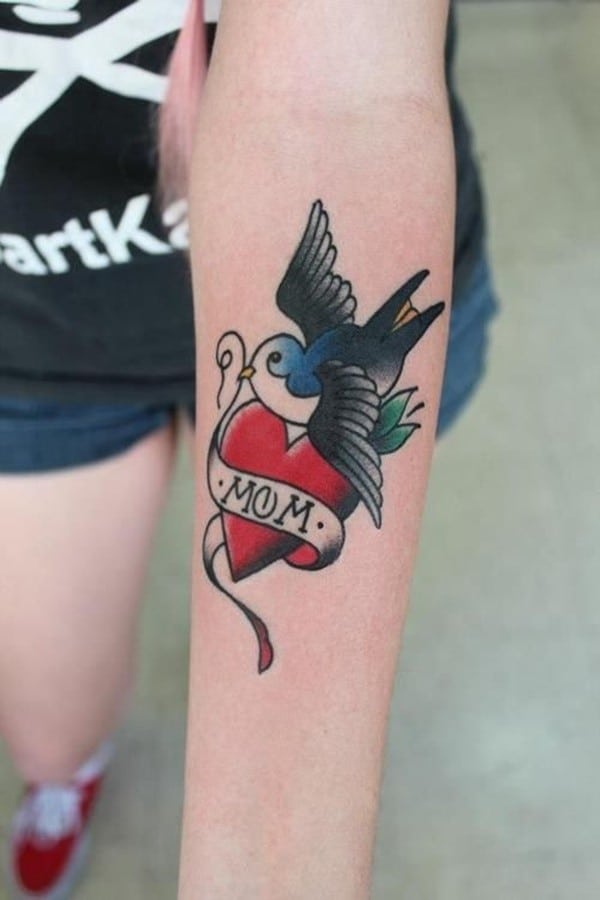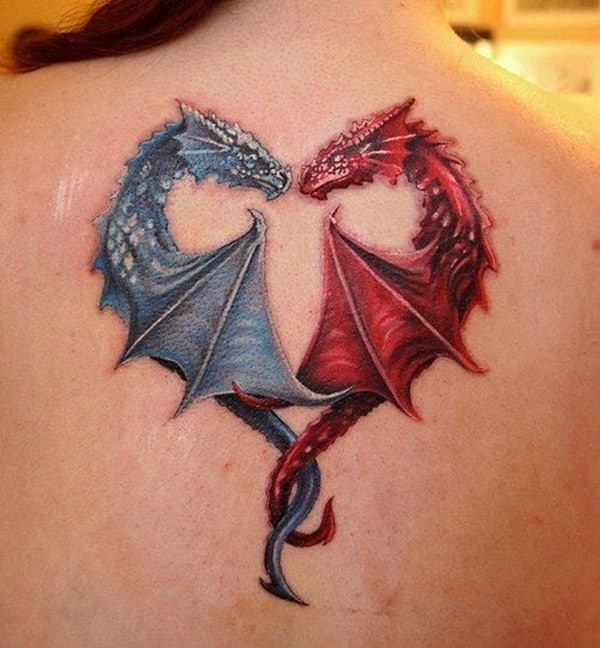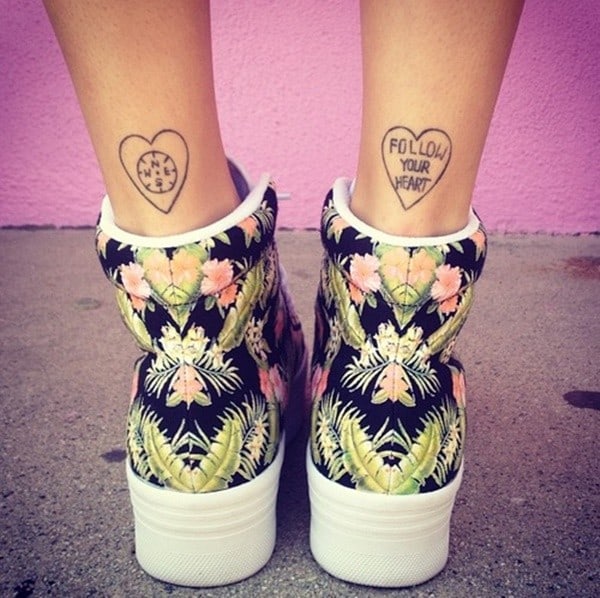 What you will love about heart tattoos is the fact that they can offer you a lot of choices when it comes to gorgeous designs. Here are some of them that you will really love:
Broken Heart Design – The broken heart design is extremely famous, especially to those who have experienced heartbreak from their past relationships. Some will even add some blood in order to show that their hearts are bleeding from the pain they felt inside.
Tribal Heart Design – Of course, who can forget about the tribal heart design. This will certainly look very beautiful because tribal patterns are too gorgeous that anyone would certainly look at your tattoo the moment they take a glance on you. This can be your elegant choice when it comes to a heart symbol tattoo.
Winged Heart Design – A winged heart design is another very gorgeous tattoo that is chosen by many tattoo lovers. As its name suggests, it will involve a heart and wings that will be attach to the heart design. The heart will look like an angel here.
Pierced Heart Design – This is the common choice of many people who are currently in love. Instead of a piercing, the heart is pierced with an arrow that is the one used by Cupid. Isn't it a very beautiful design?
Flowers and Heart Design – There are also a lot of people who prefer having heart symbol tattoos that are accompanied with some beautiful and colorful flowers such as roses, sunflowers, and tulips.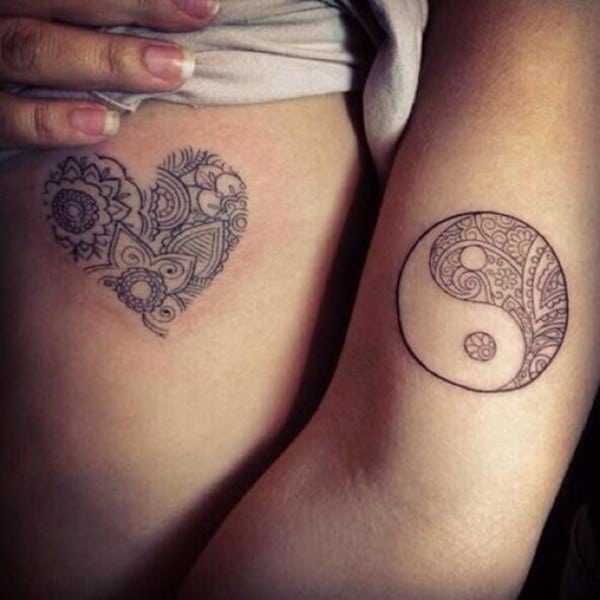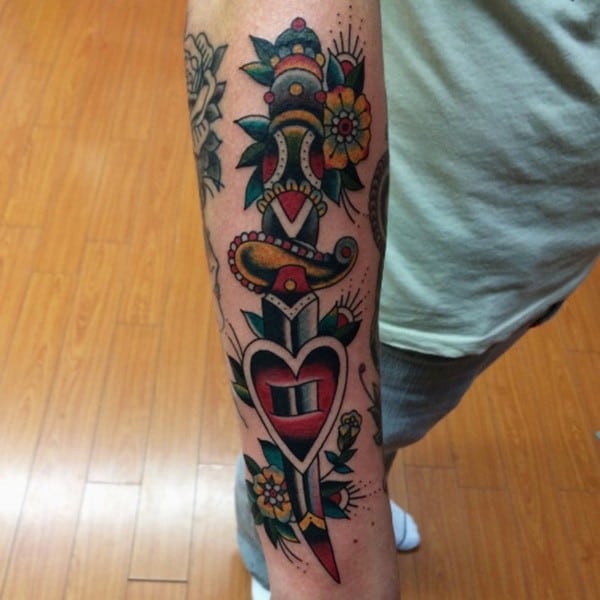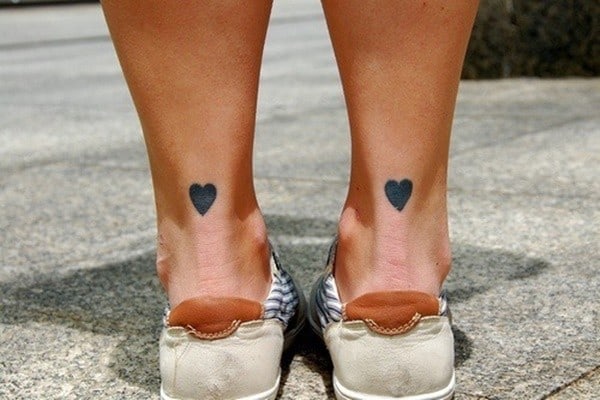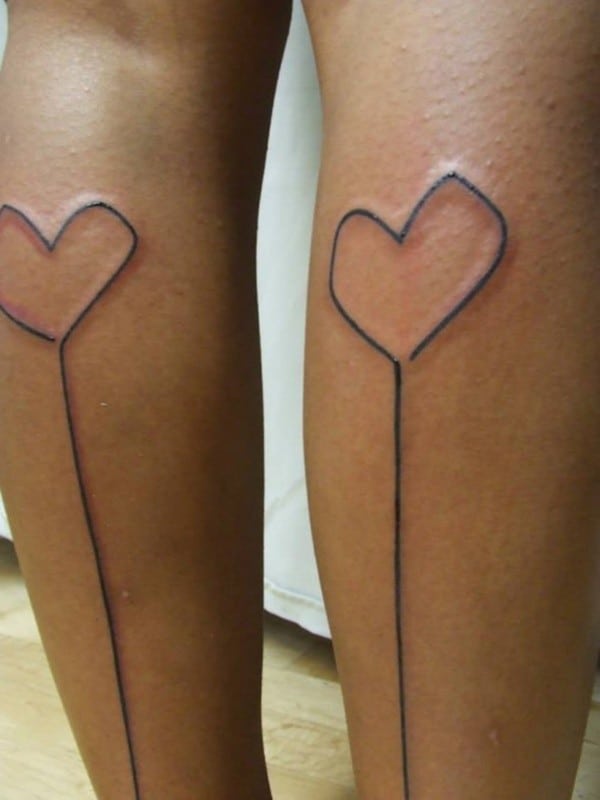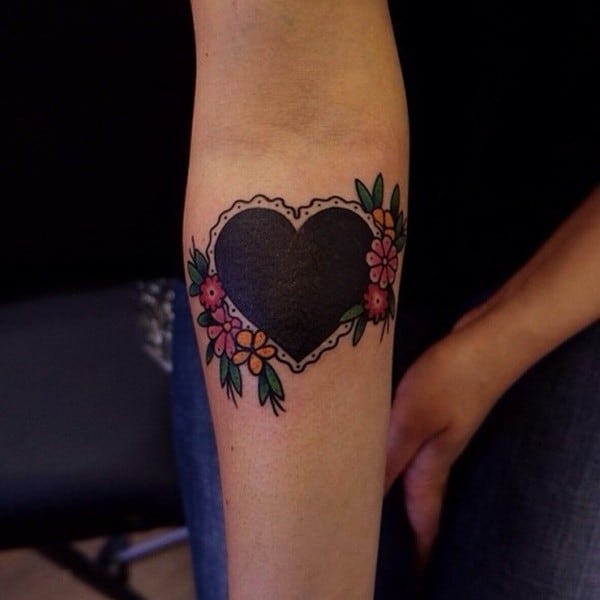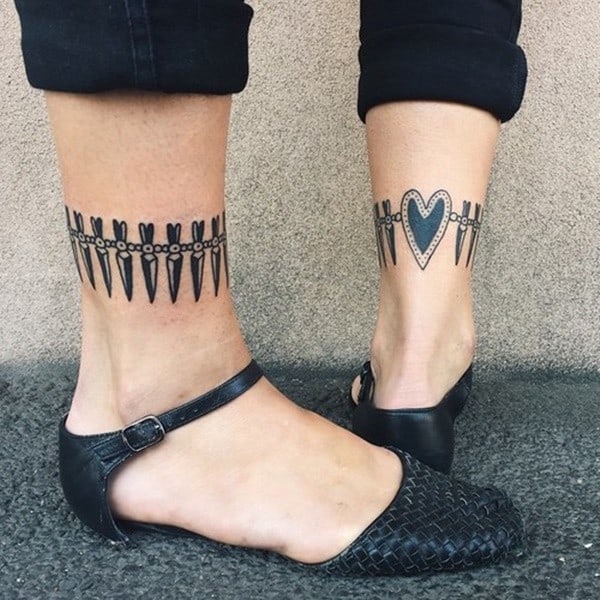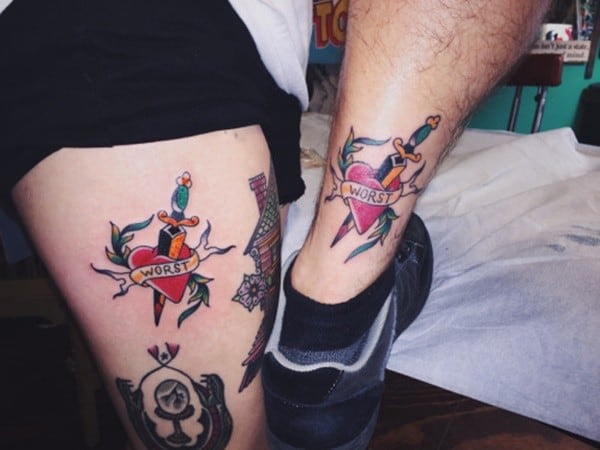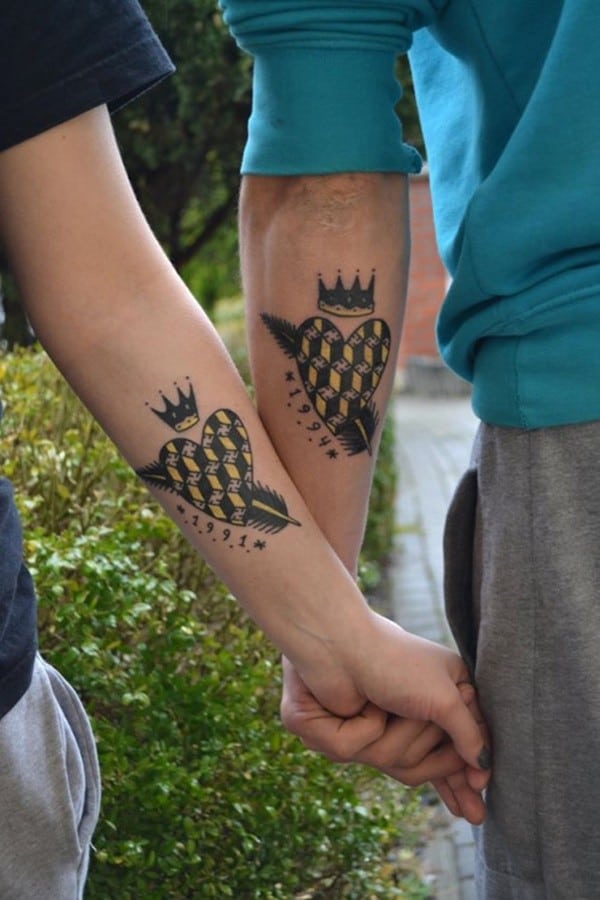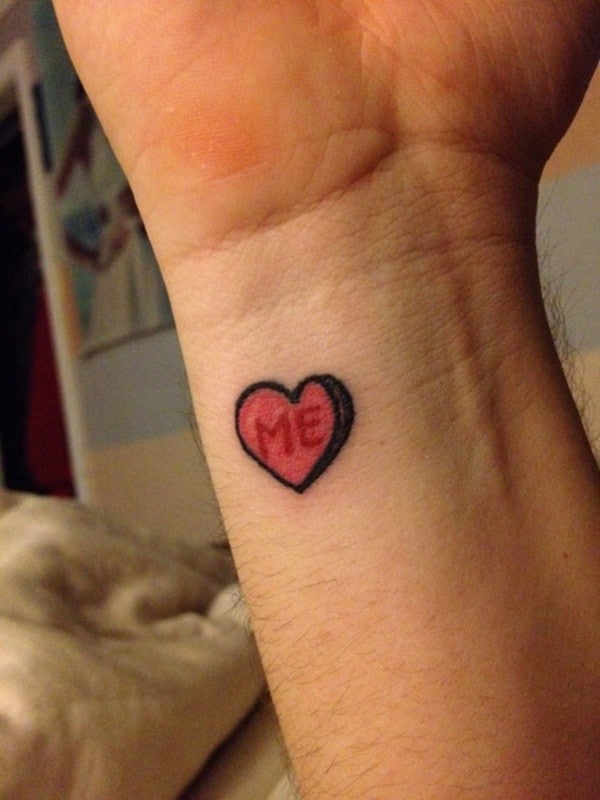 The basic purpose of spending money and bearing the pain of having a tattoo inked on one's body is to grab attention of the onlookers, which makes it necessary to decide the placement of a tattoo with great care. The size of the tattoos is generally small to medium and they look good at almost any location on the body, including the arms, legs, ankles, wrist, thigh, shoulder, chest or behind the ear. A realistic heart symbol needs to be done on a broader area and involves a great deal of attention to detail.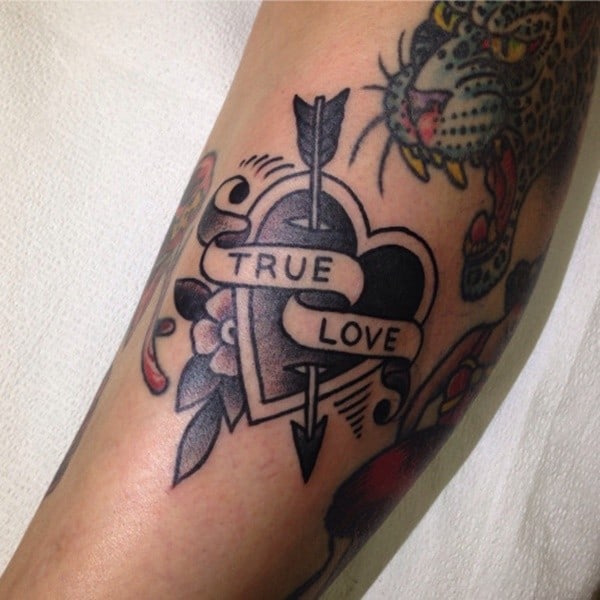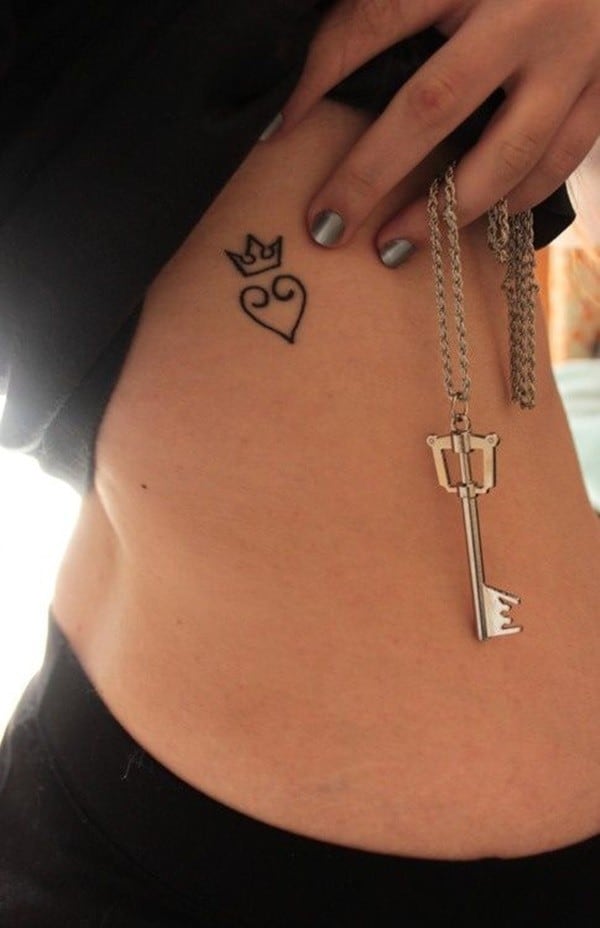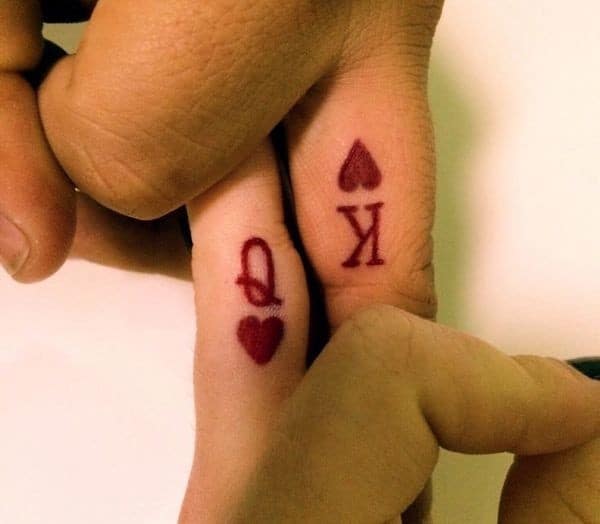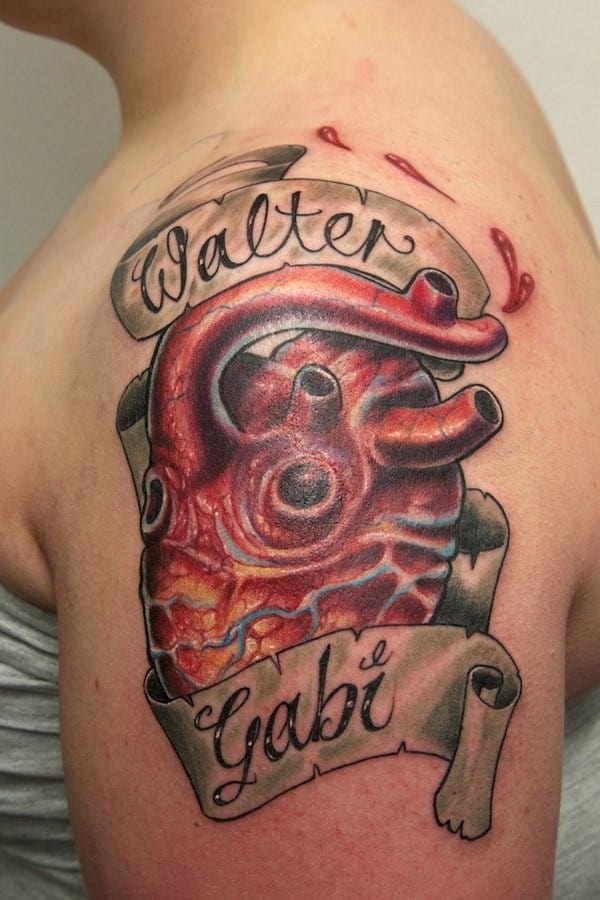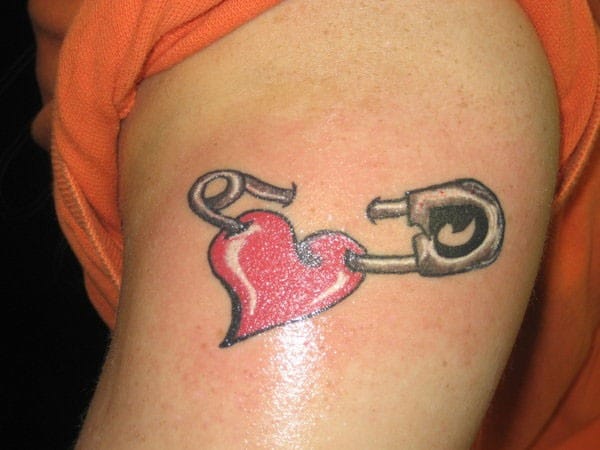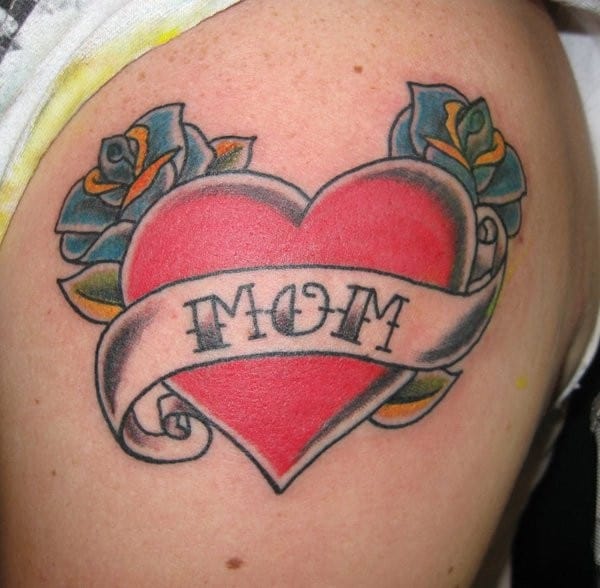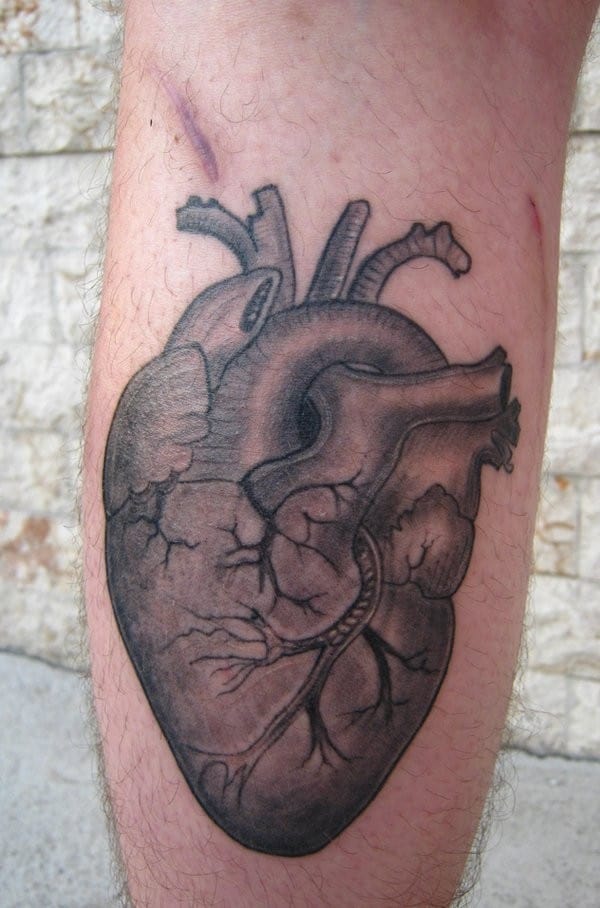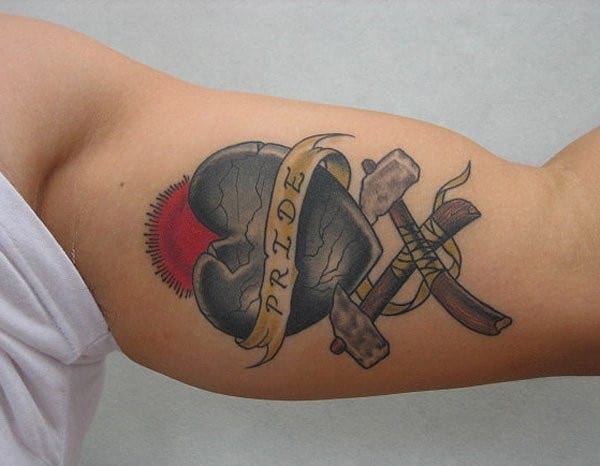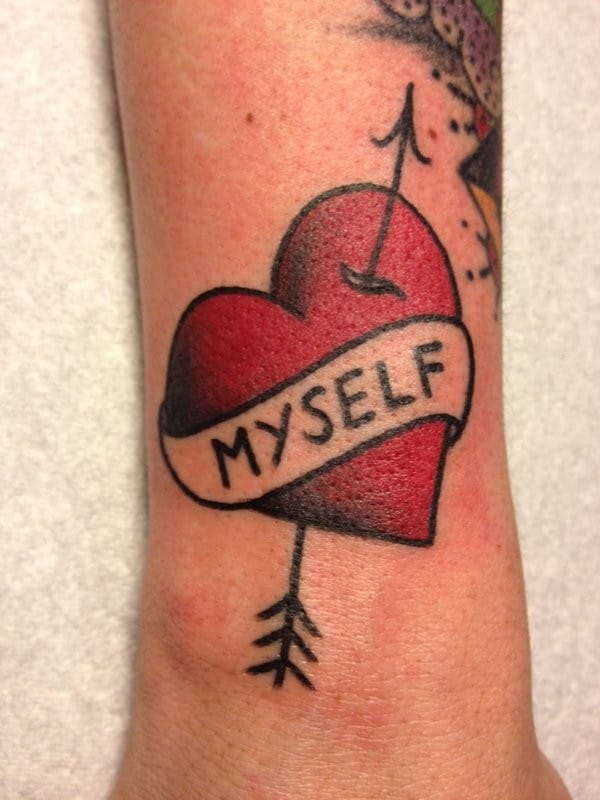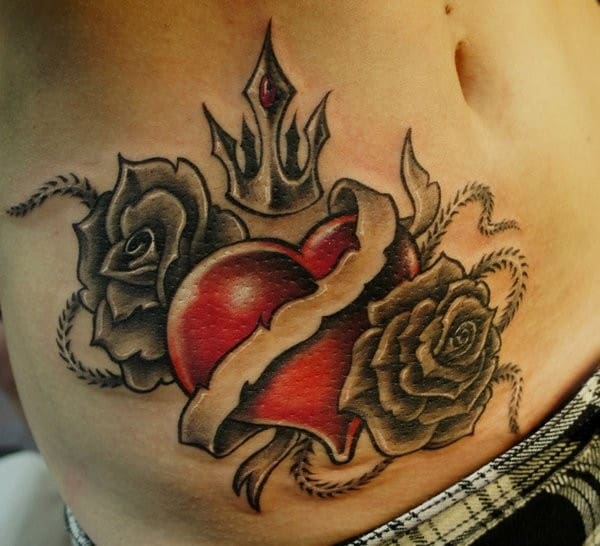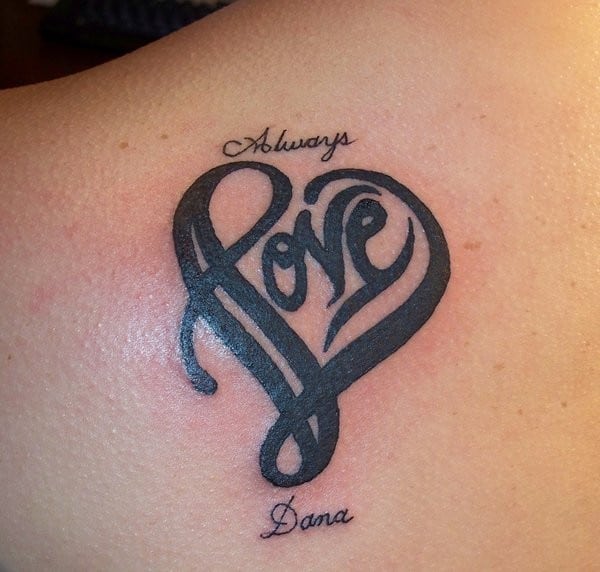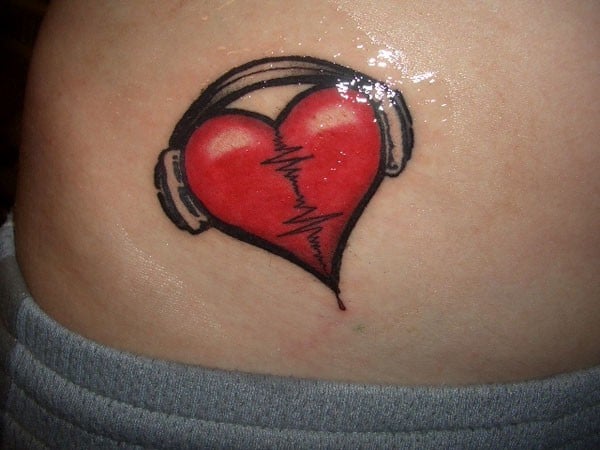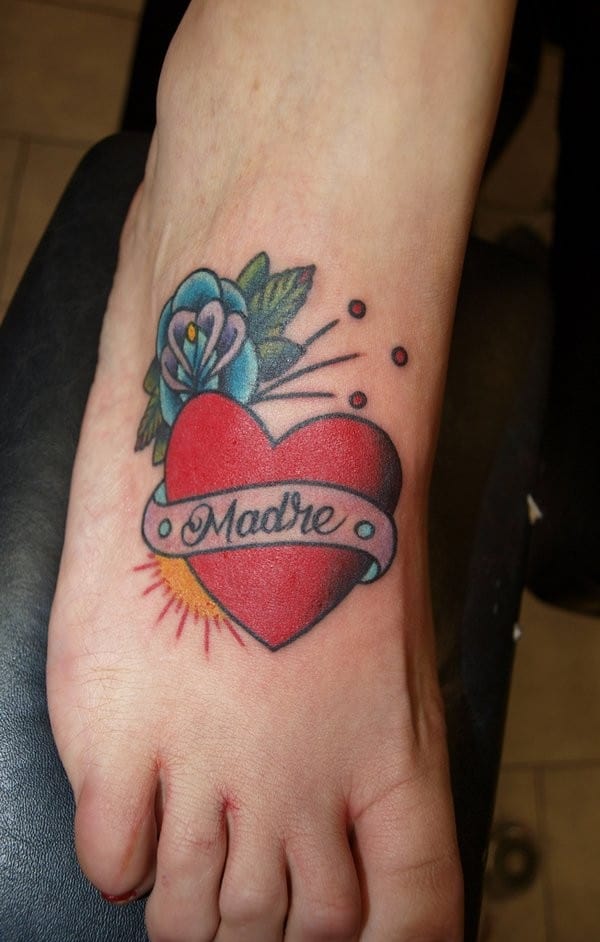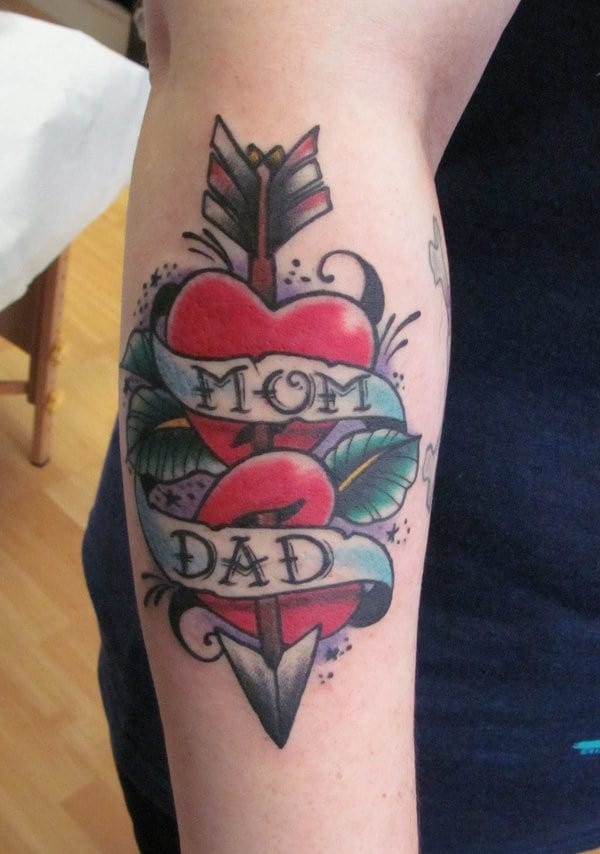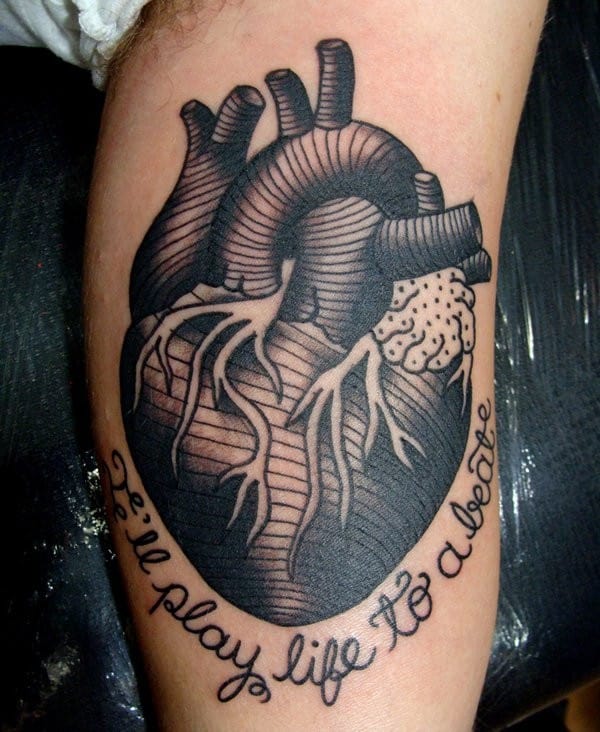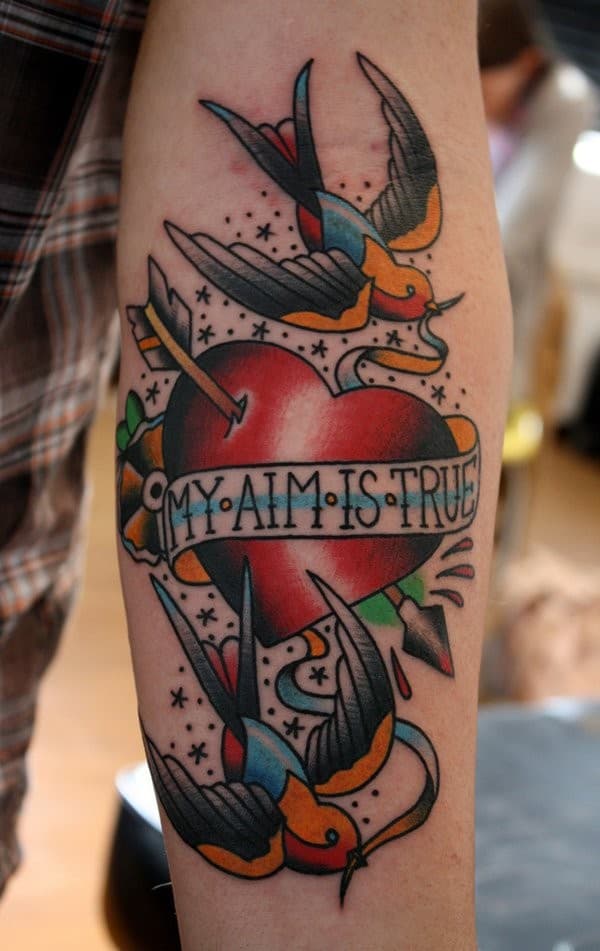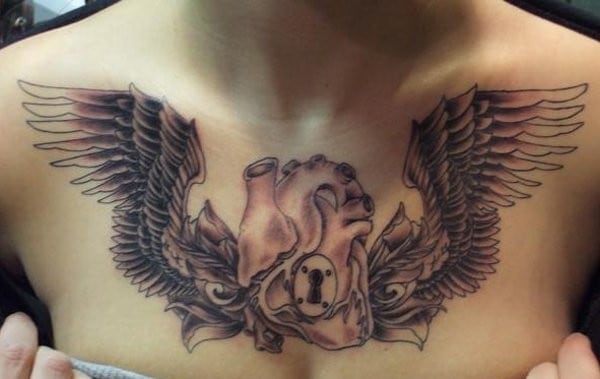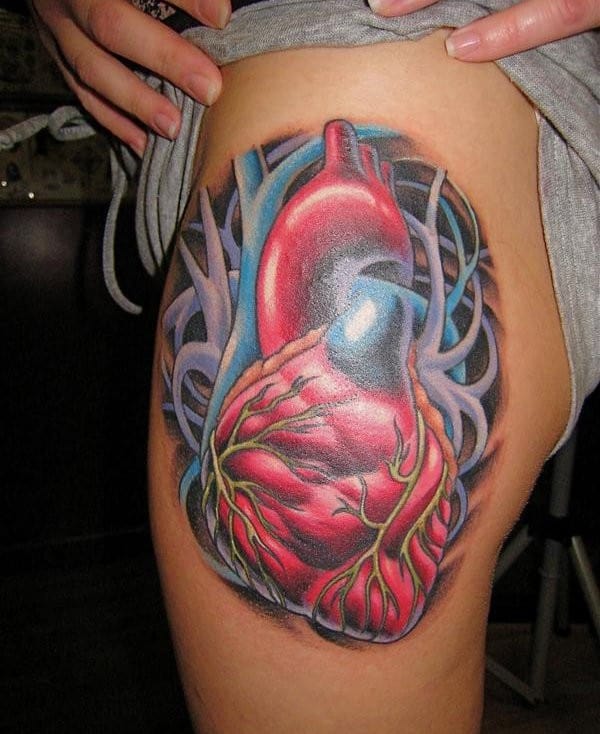 Placement Guide
Here are some of the common placements options:
Heart Symbol on Arms – Your arms are said to be the perfect locations for your this tattoo. You can decide if you will place it on the right arm, left arm, elbow, wrist, or in any other parts of the arms.
Heart Symbol on Chest – A lot of tattoo lovers also consider placing the tattoo on their chest. The tattoo will only be visible when you are topless.
Heart Symbol on Hips – Another good location that you can consider for a this tattoo is the hips. Such placement can emphasize the beauty of their own hips, making it to be one of their body assets.
Heart Symbol on Back – When you want it to be seen by the other people around you, you can just cover it with your shirt.
Heart Symbol on Wrist–The number one body part that you can place your this tattoo is your wrist. You can have it in both of your left and right wrists.
Heart Design on Feet – Lot of ordinary people and celebrities are having a this tattoo on this particular body placement.
Heart Symbol on Legs – Legs are also perfect locations for a this tattoo. Legs are normally longer, so the particular illusion that you want to show with your tattoo can surely be achieved.
Heart Design on Stomach – Another perfect placement for this tattoo is stomach. This is a common option of many women tattoo lovers in the world who consider having this tattoos.
Heart Symbol on Thigh –If you want to have your this tattoos not that obvious to some other people, you can choose to place them on your thighs.
Final Words
Without a doubt, a heart tattoo is the perfect tattoo that you should have on your body especially if you are currently in love with your husband/wife or girlfriend/boyfriend. Aside from love, such tattoo is also symbolizing some other things. Meaning to say, you can still have this tattoo even if you are alone in your life or you don't have any partner that made you feel in loved.