Rose tattoo is the latest fashion among the tattoo designs for men and women, but it has a deep-seated symbolic meaning too, which enhances its value to a great extent, besides its aesthetic appearance. The rose is regarded as one of the most beautiful flowers created by nature and has always been revered by mankind as a symbol of love, peace, admiration, friendship, passion and beauty.
They have been very popular to a lot of people in the entire world not only these days, but also in the past years. Yes, these tattoos were also greatly used in the past for a lot of cultures in the world. Rose flower tattoos signify a lot to the ancient people. This was the main reason why people before, specially the tribe leaders, had a lot of tattoos on their body like rose designed tattoos. On the other hand, the number of people who want to have these rose flower tattoos is really increasing day by day. Most of them want these tattoos just to enhance their own fashion statements. However, there are some of them who wear these tattoos in order to show what kind of personality they have got to the people surrounding them.
Even though there are still many people in the world today who consider tattooing as a bad thing, this does not stop those tattoo lovers people from getting tattooed since they believe that this is the best way to express themselves. If you wish to learn more about rose design tattoos, then let's dig so much deeper.
Rose Tattoos History
Though rose has been one of the most popular flowers in the history of the world, its usage in tattoo art caught attention only in the 1930s and 1940s, when it was first made popular bay sailors, who had these tattoos featured on their body parts. Since they were parted from their wives and beloveds for long periods on account of their voyages, these soldiers had rose design tattoos inscribed to honor these female figures in their lives. At the same time, these tattoos helped women bear the burden of staying away from their men folk for long periods of time. If you're brave enough, you will love our collection of Lion tattoos.
Rose flower has already been existing several years in the past. This is one of the most beautiful flowers in the world not only today, but also in the ancient times. However, it was between in the 1930's and 1940's when rose flower tattoos were introduced to the public. The very first people who wore these flower tattoos were great sailors in the wide seas in the world. The tattoos then became very popular as these sailors stopped in one island to another. The main purpose of these sailors in wearing these tattoos was in order to show how much they value and treasure their wives. Since they would be away from them, they thought that this was one great way to show their intense love to their life partners.
Furthermore, these tattoos had greatly helped their wives to be reassured that they were the only women in the lives of their husbands. Thus, even the sailors and their wives were away from each other, they can still feel the love and strong connection that they had.
Symbolic Meanings
Of course, a rose design is not just for display purposes. A number of people wear this kind of tattoo simply because they strongly believe that such tattoo symbolizes a lot of things, which is definitely true. In this case, here are some of the important things that they signifies:
Placement Options
Rose tattoos have passed various stages of involvement to reach the stage it is one today. These popular tattoo designs have become hot favorites among men and women and they can commonly be seen inscribed on the chest, arm, neck, finger, back, hip, ankle, wrist, leg, shoulder, thigh and side of men and women.
While women prefer feminine designs like a single rose with all its natural beauty, men like something more masculine such as guns and roses and roses featured along with its thorns. The fact lies that choosing a tattoo design is a matter of personal choice, though one must have a look into the deeper symbolic meaning of a rose design before having it etched on one's body. Aspects like choosing a color and appearance make an important part of deciding the tattoo design you want for yourself. Tattoos, being a personal style statement, should reflect what you truly are, which is why you must choose a design and placement with your own discretion, rather than by imitating someone.
Celebrities
For sure, you are aware of the fact that there are lots of celebrities in the world who have engraved rose flower tattoos on their body. These celebrities are some of the best promoters of these flower tattoos. Here are some of the names of these celebrities:
Best Design Options
They are popular among both the sexes, though they are ideally loved by women as they stand for beauty and femininity. Many attractive designs and patterns have been seen in rose which make the top choice among tattoo lovers around the world.
Some designs have shown roses as buds, others have pictured them in full bloom and yet others show them with thorns. They have been added with religious symbols to make them religiously significant. All the variation and diversity have been used to reflect a deeper meaning and mirror the personal choice as well as the mood of the bearer.
Best Small Rose Tattoos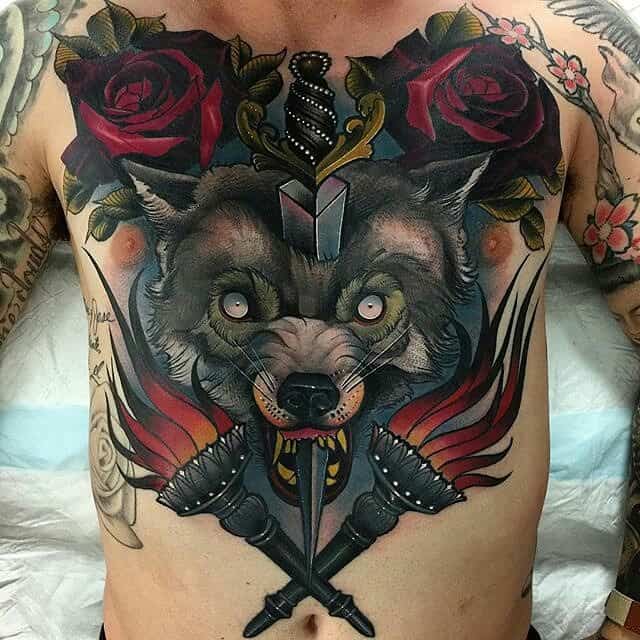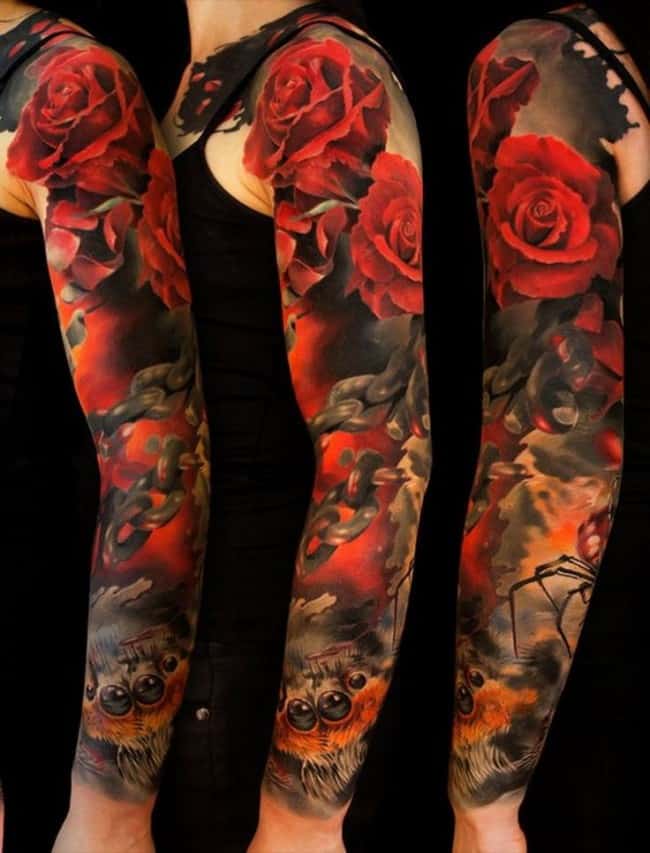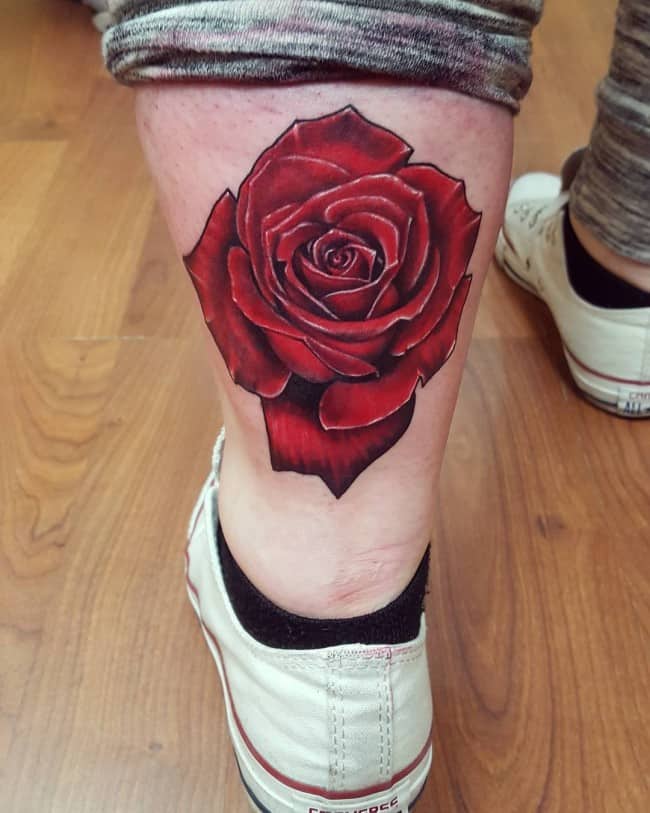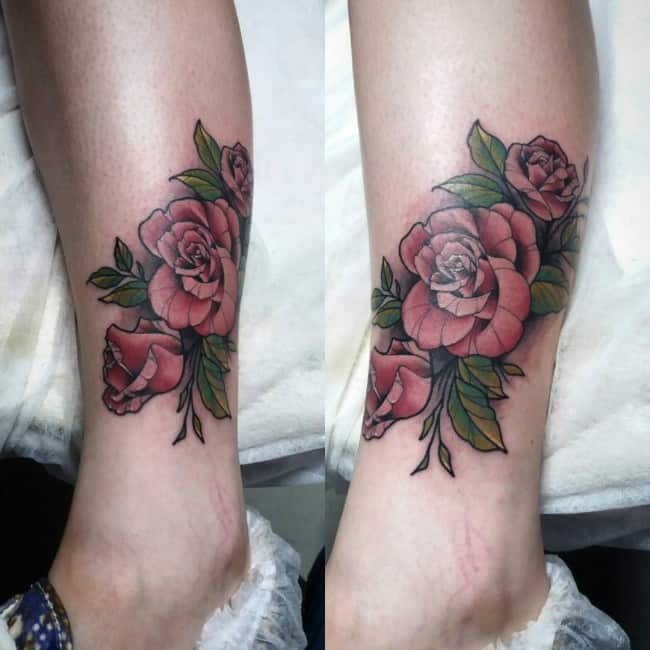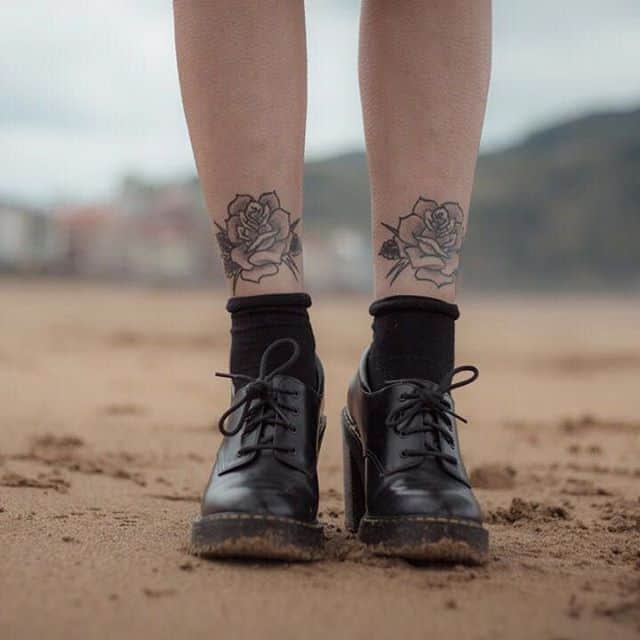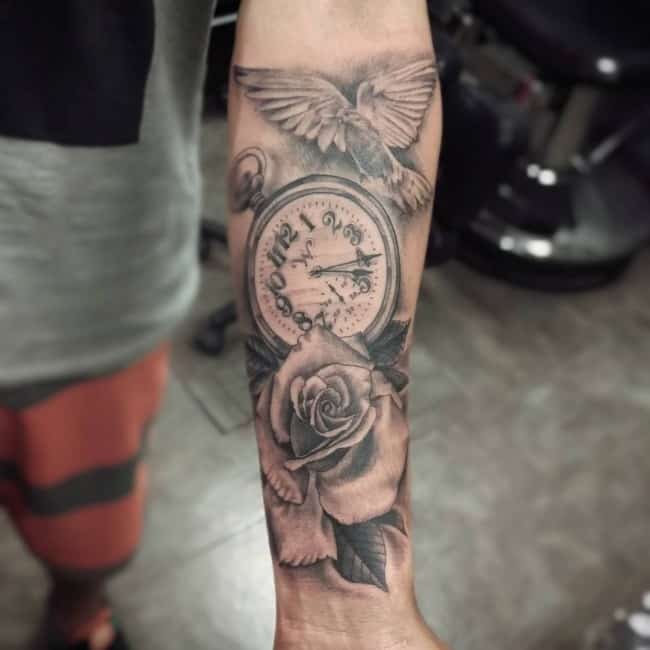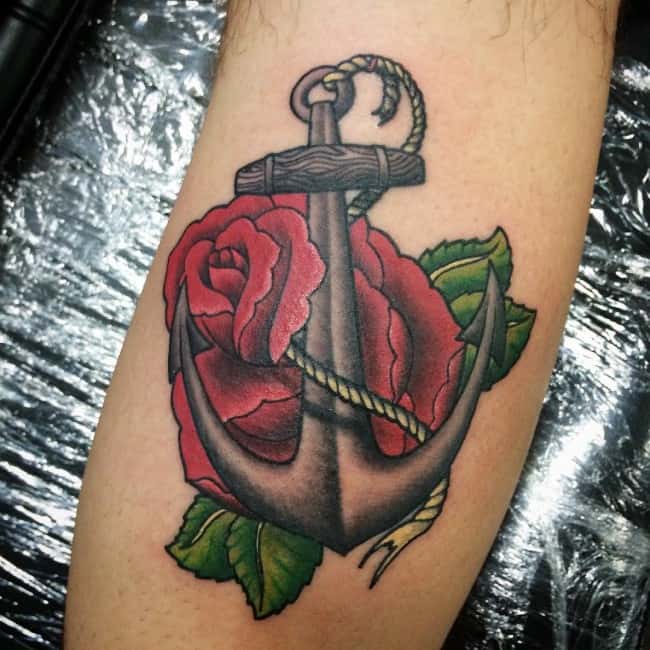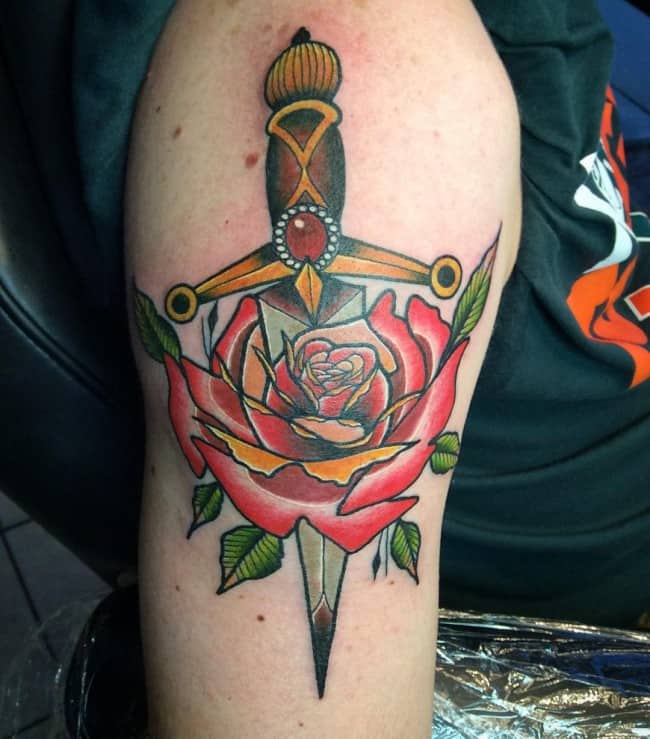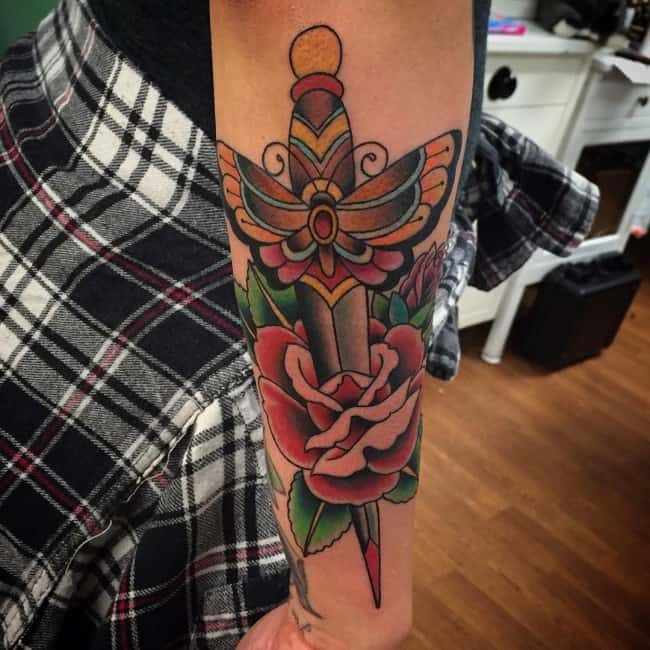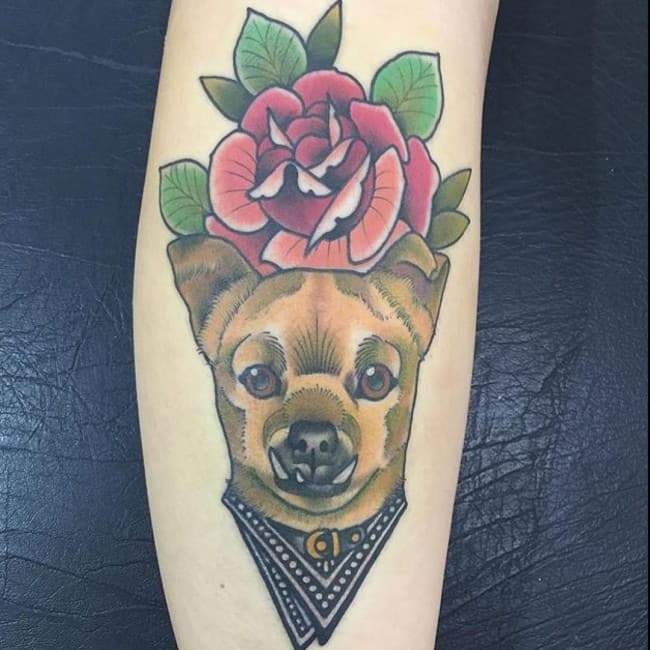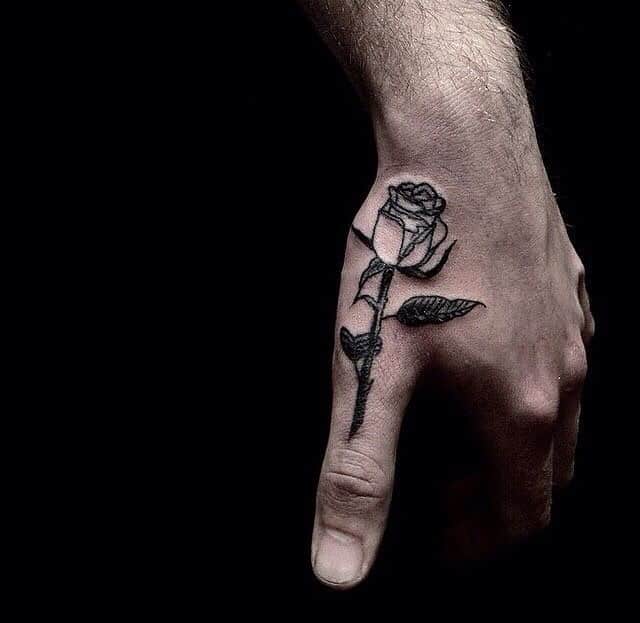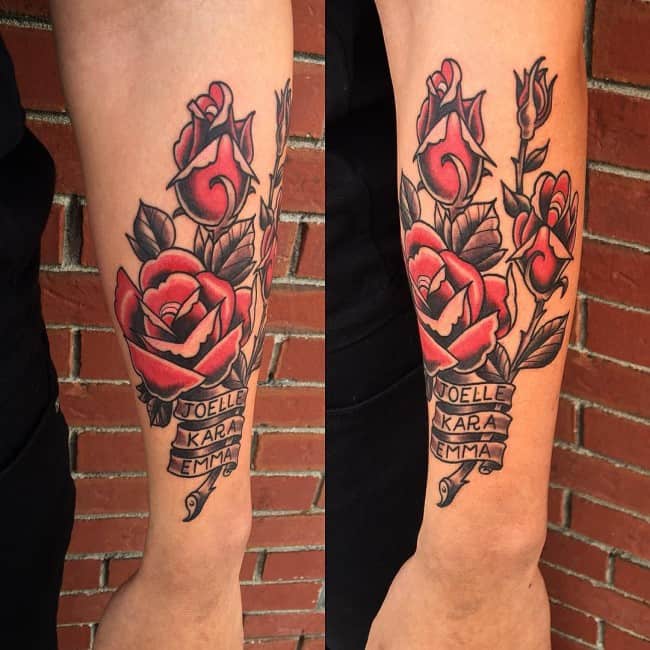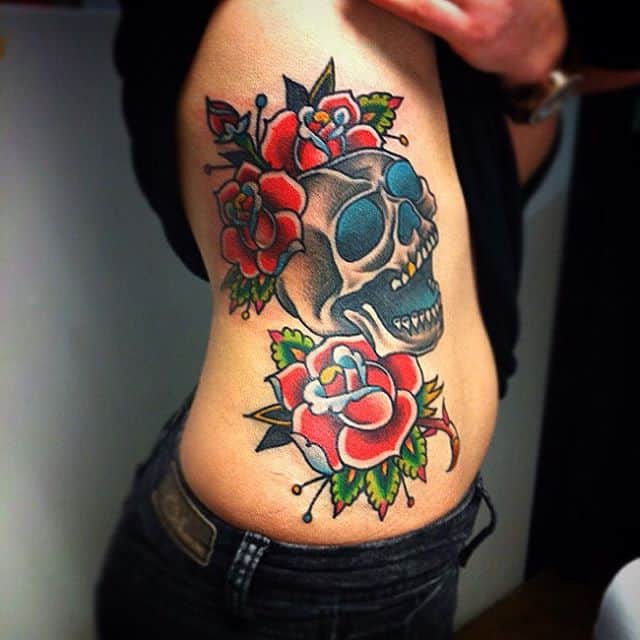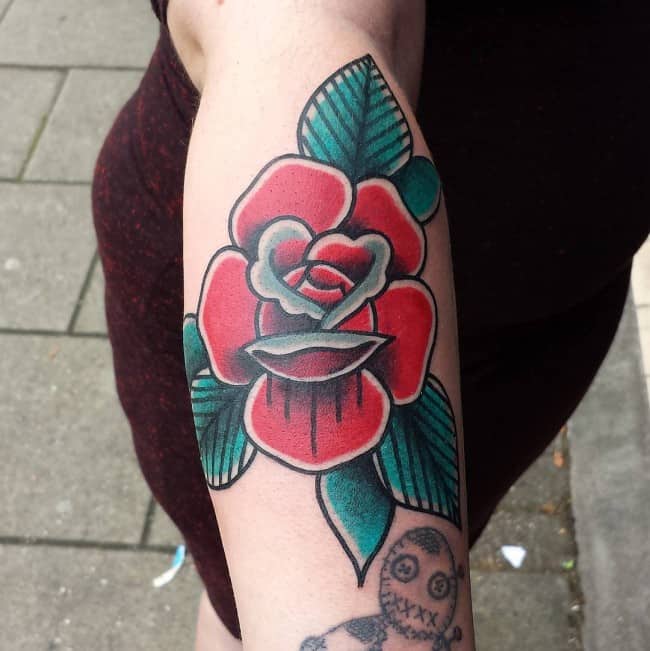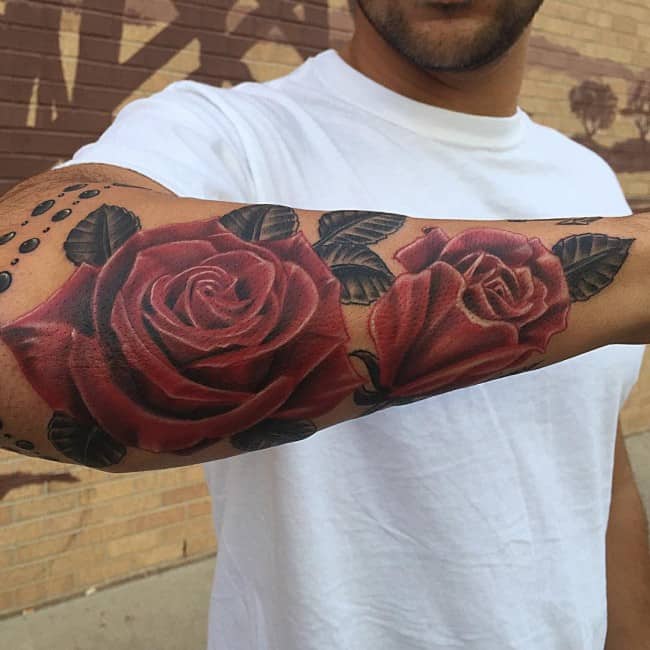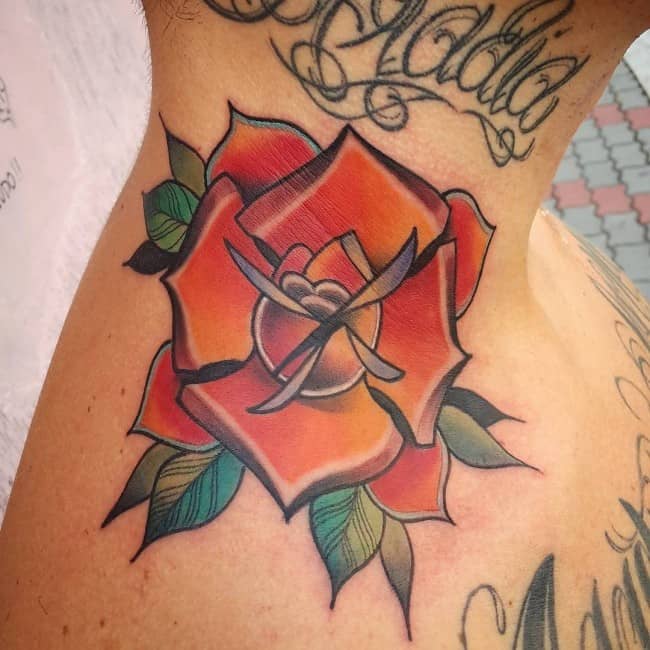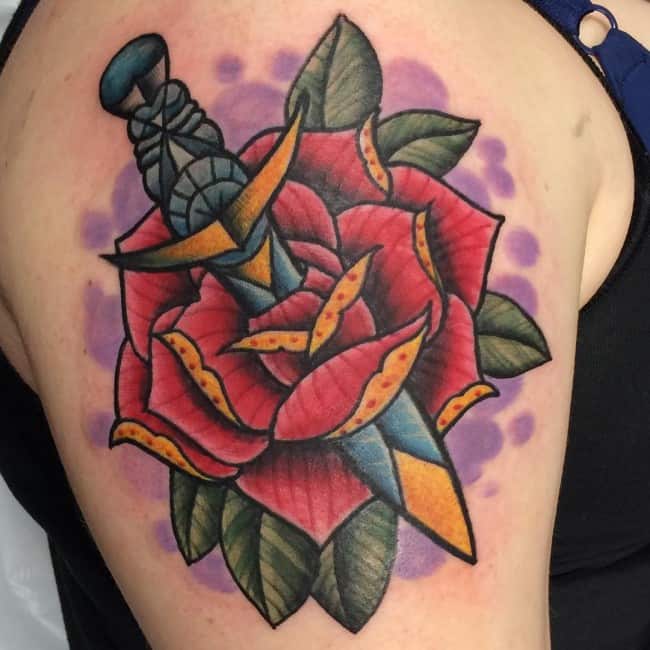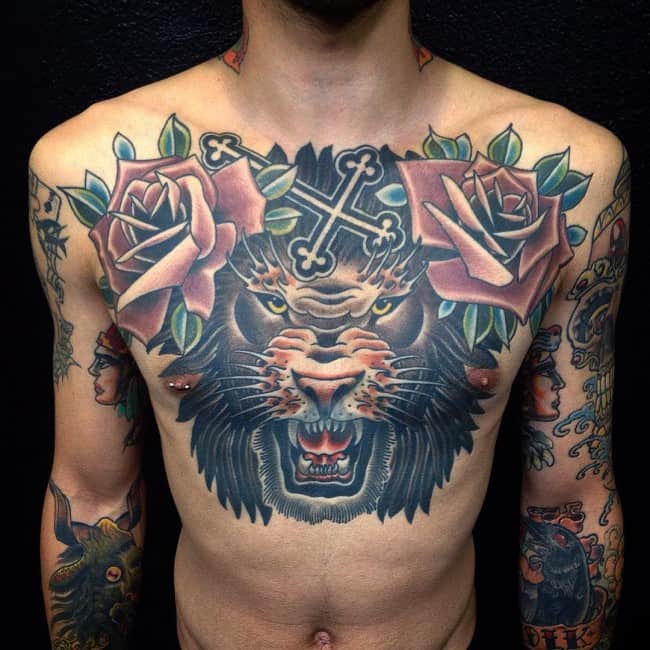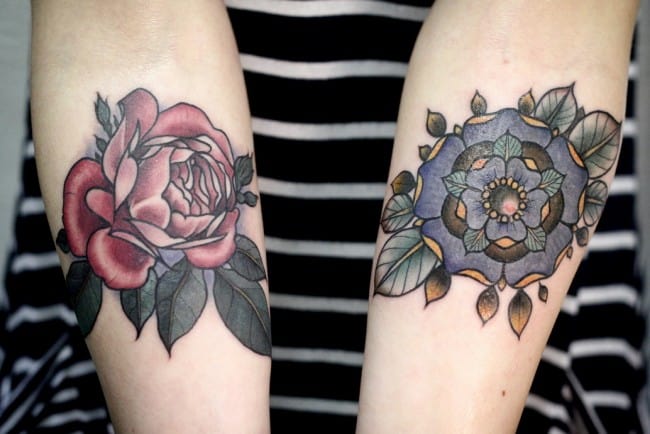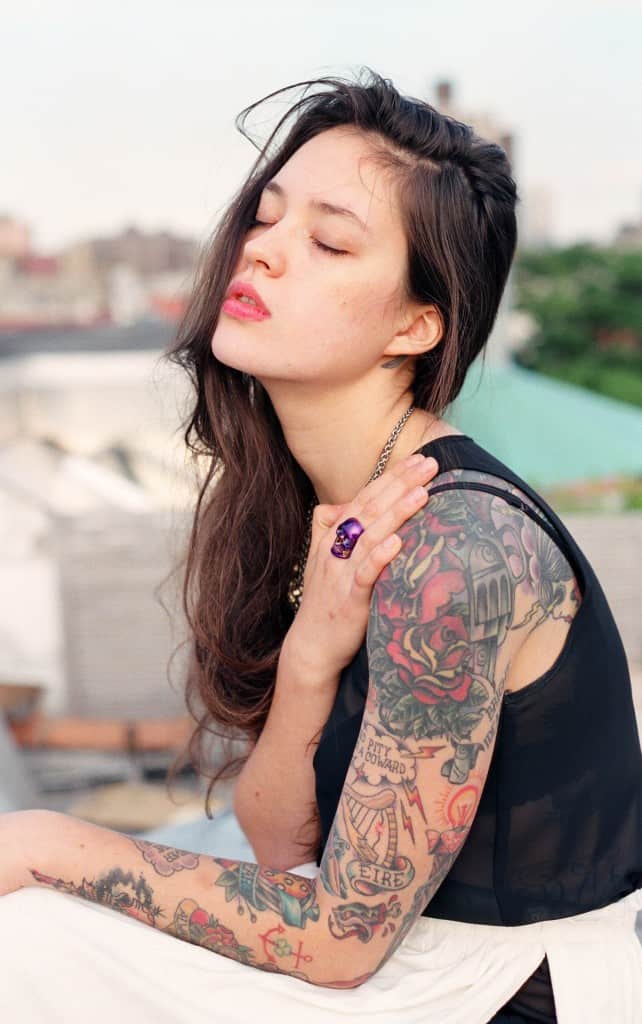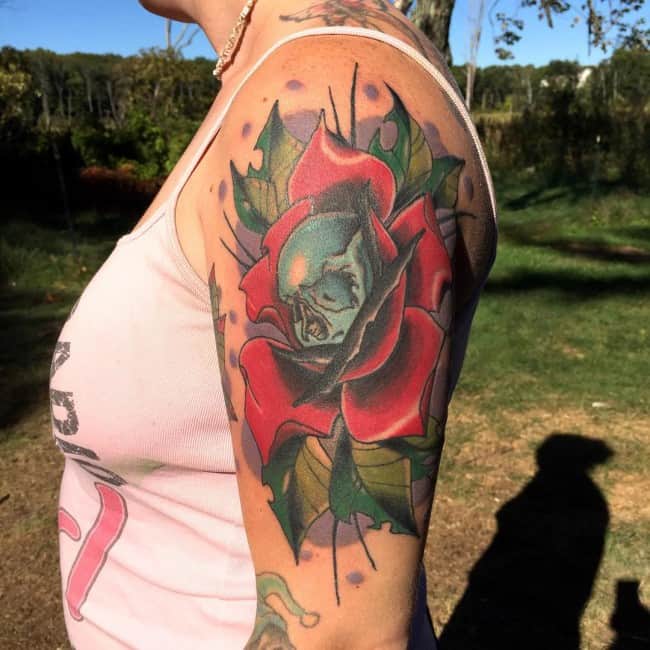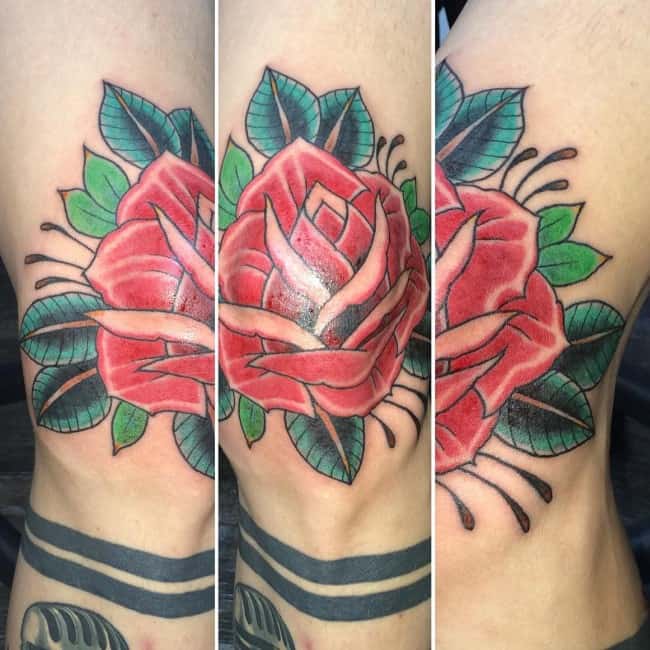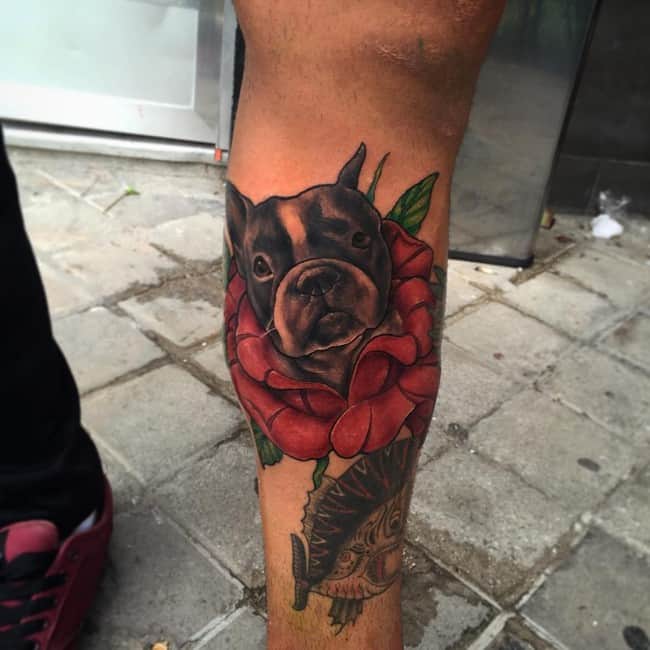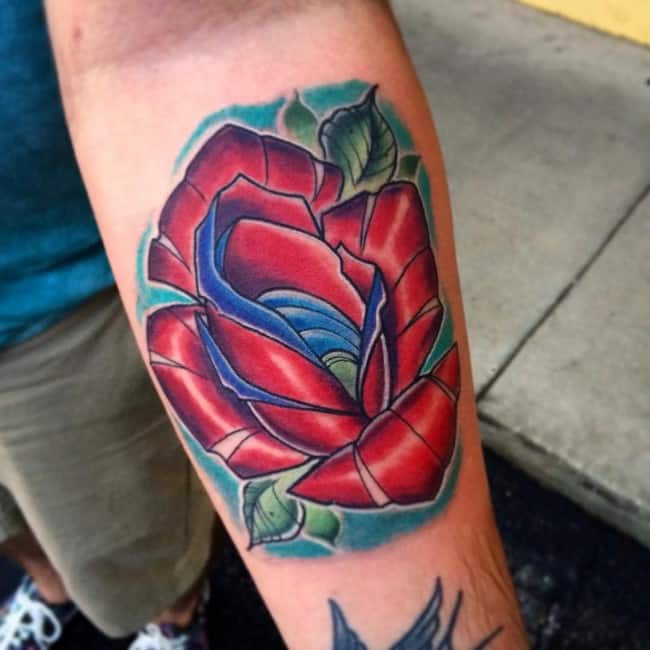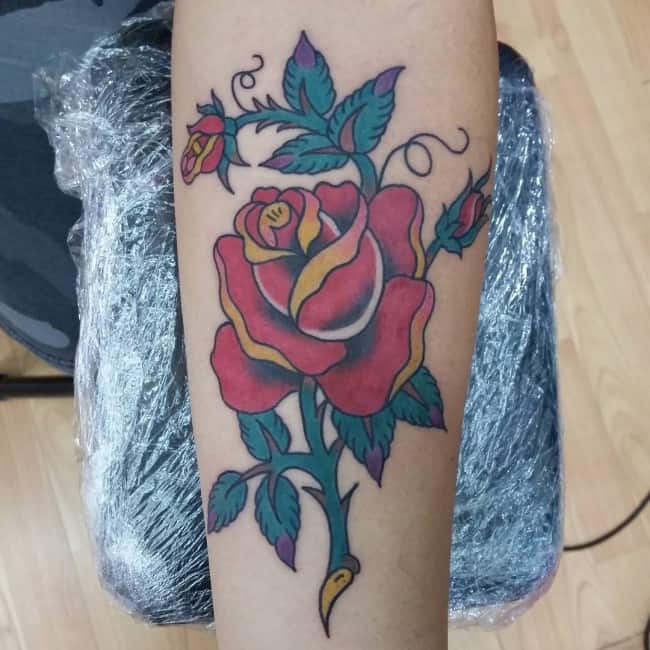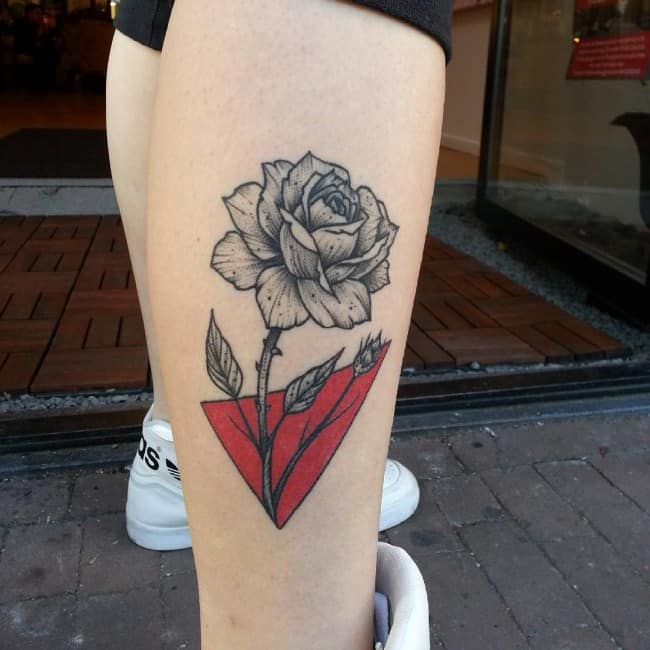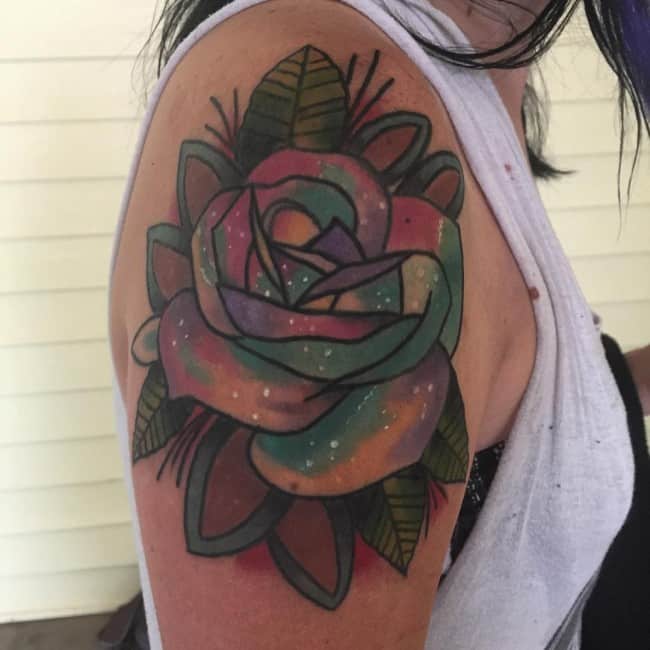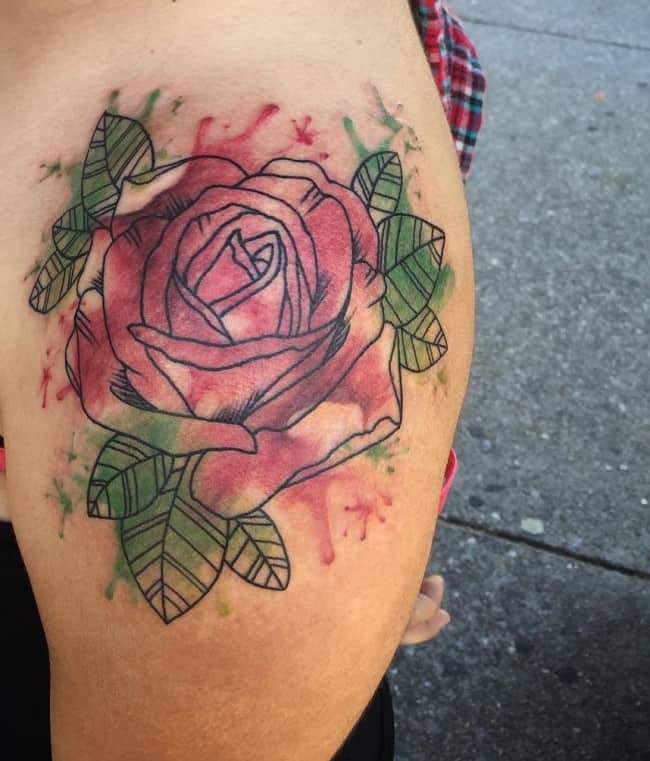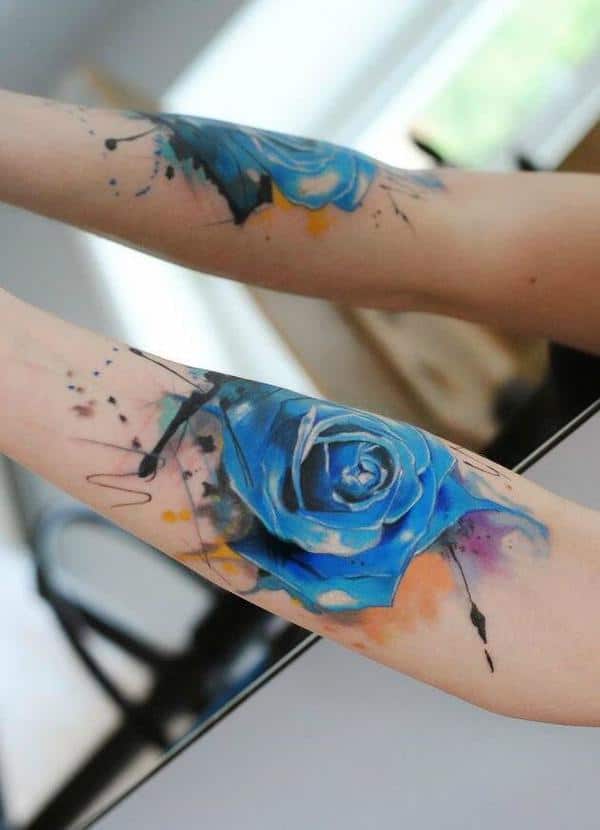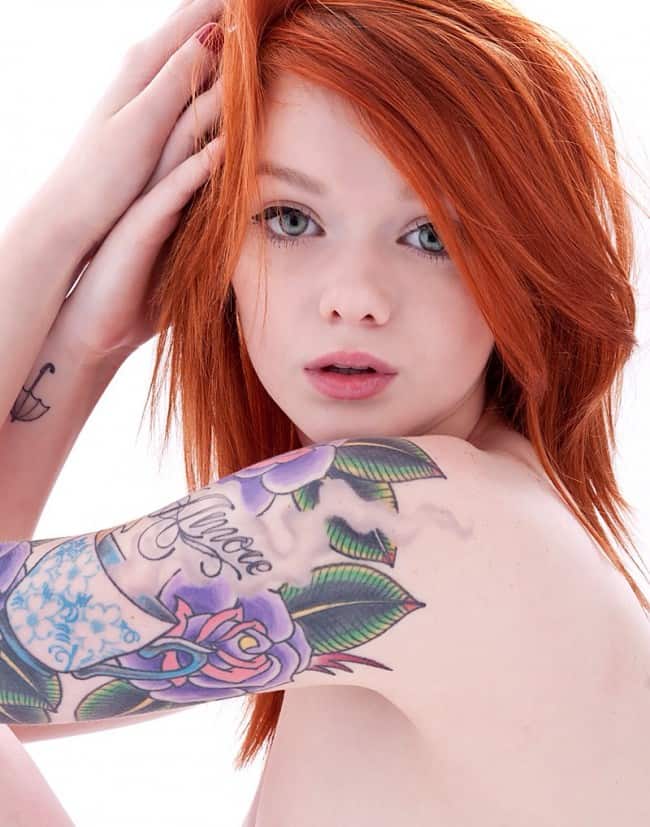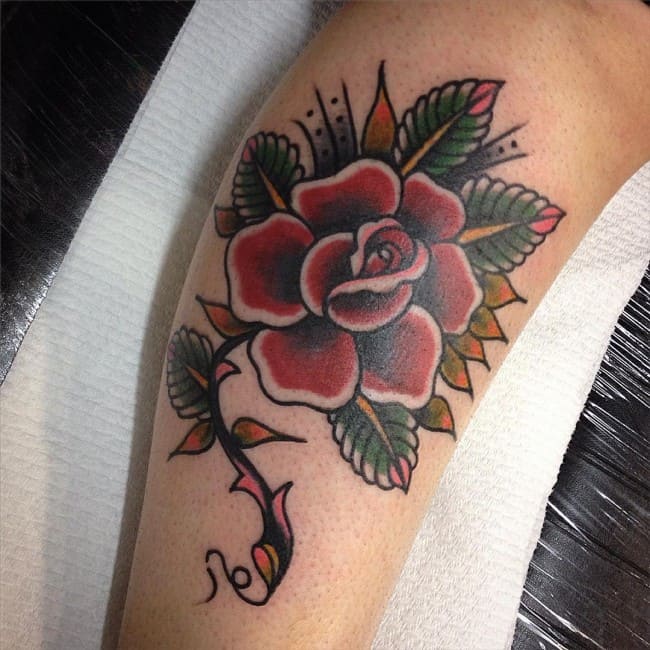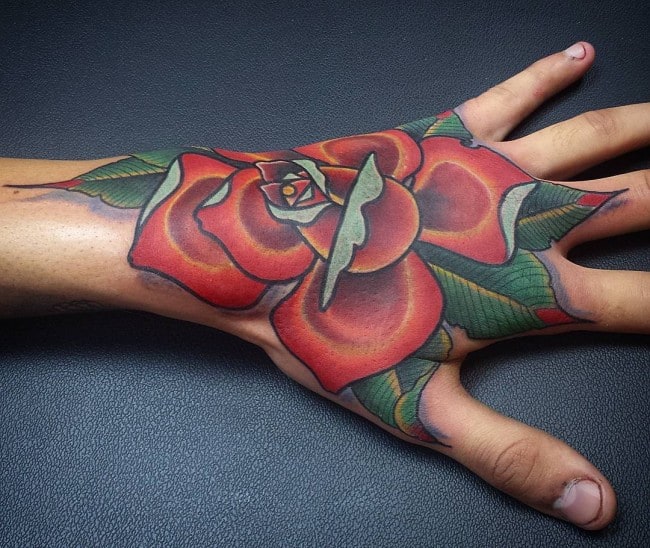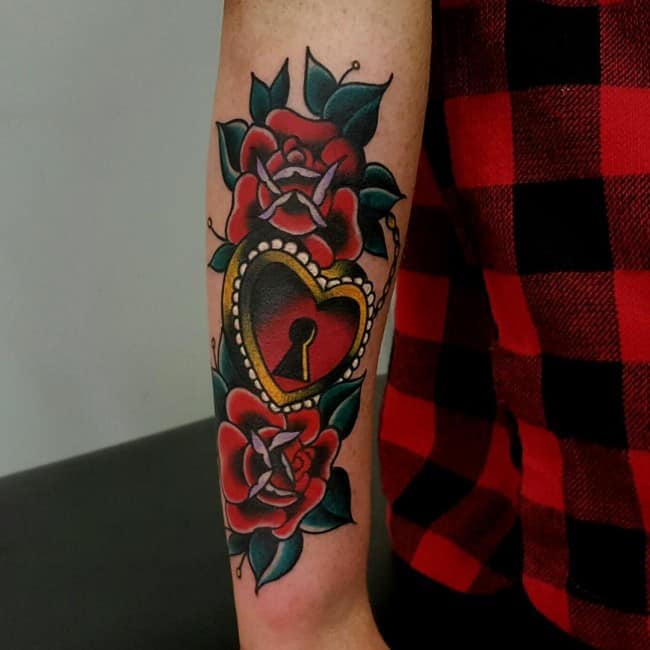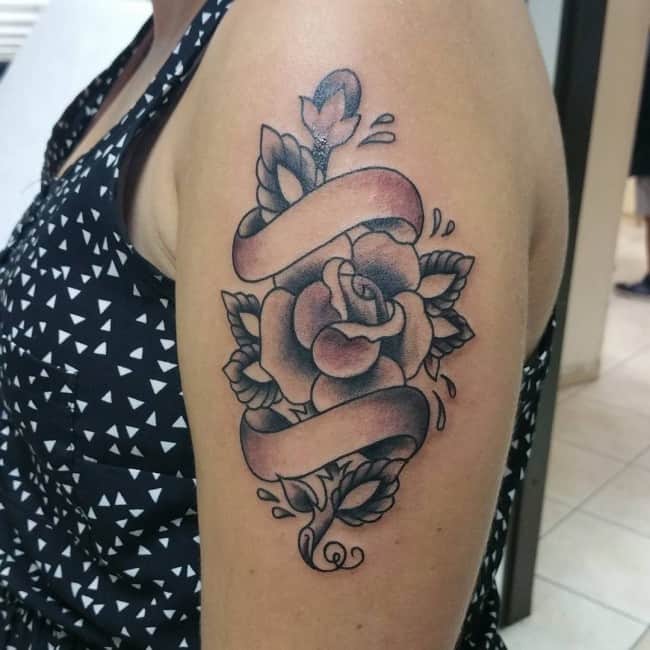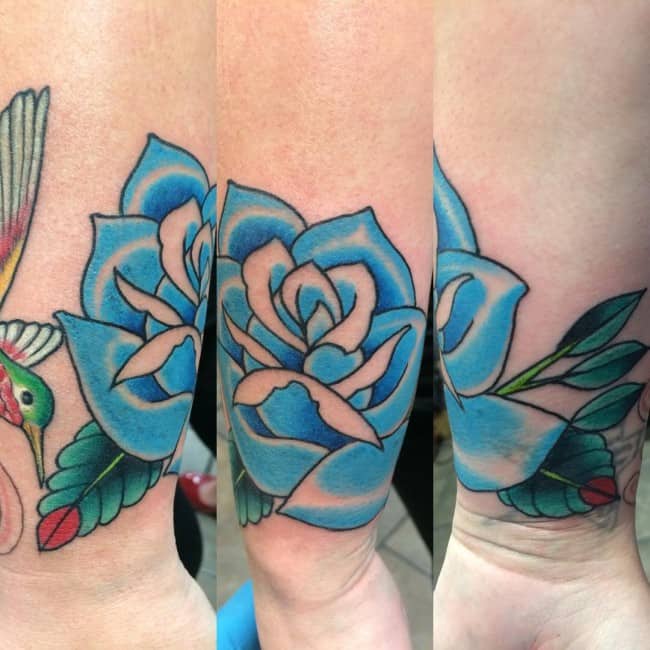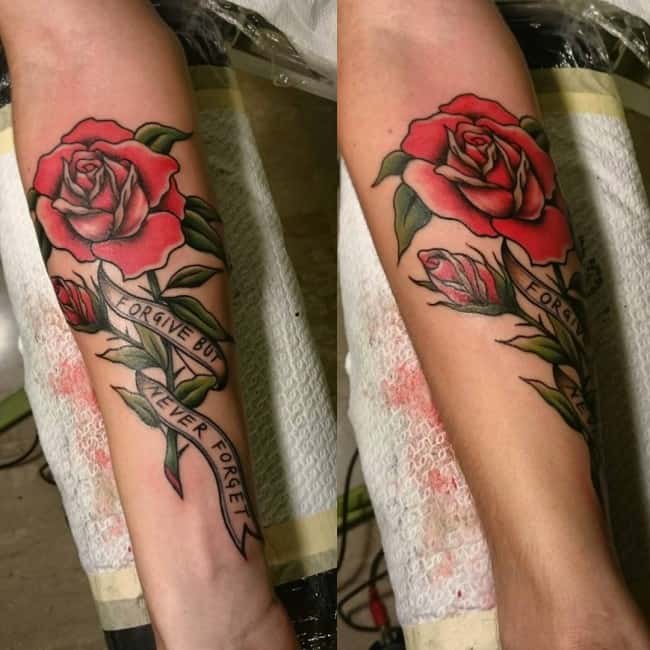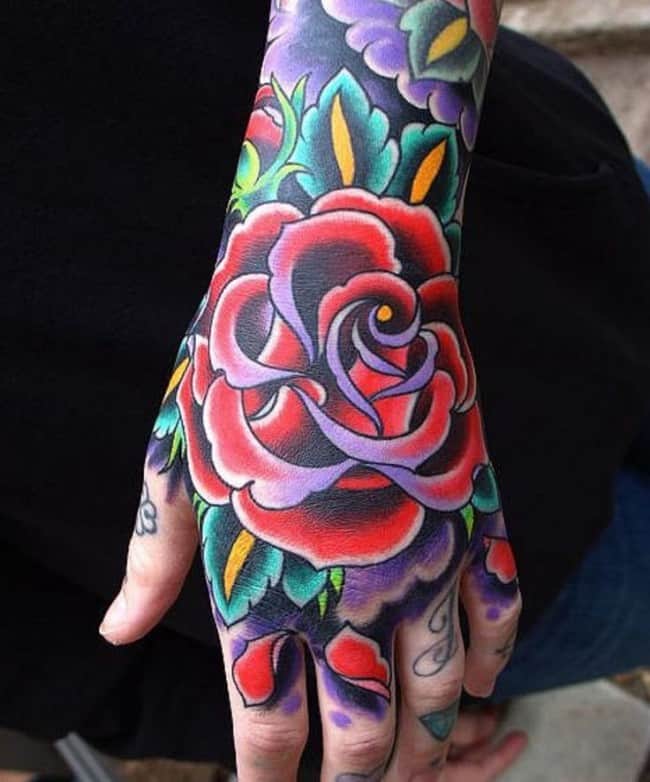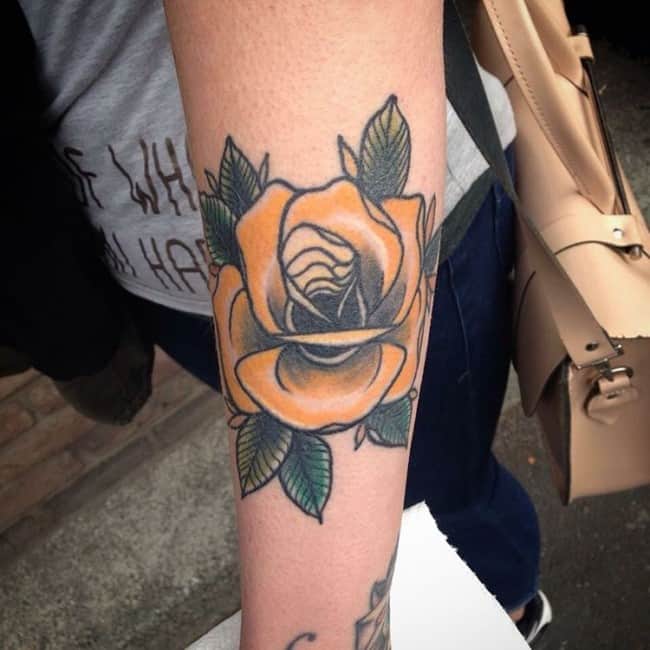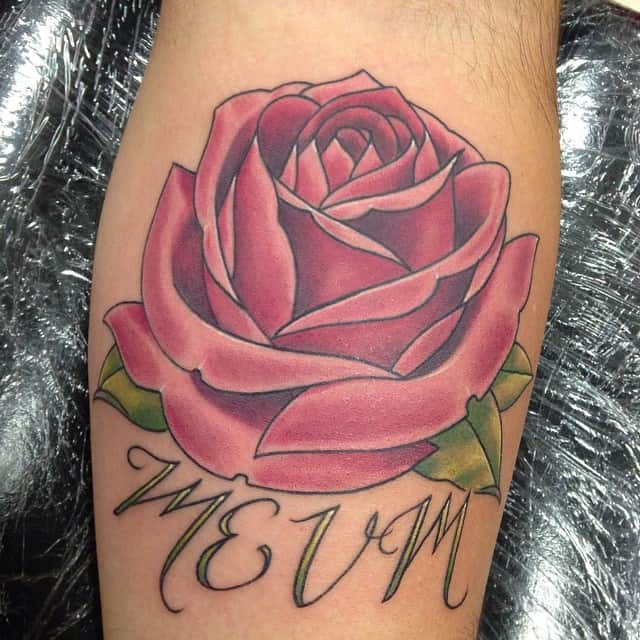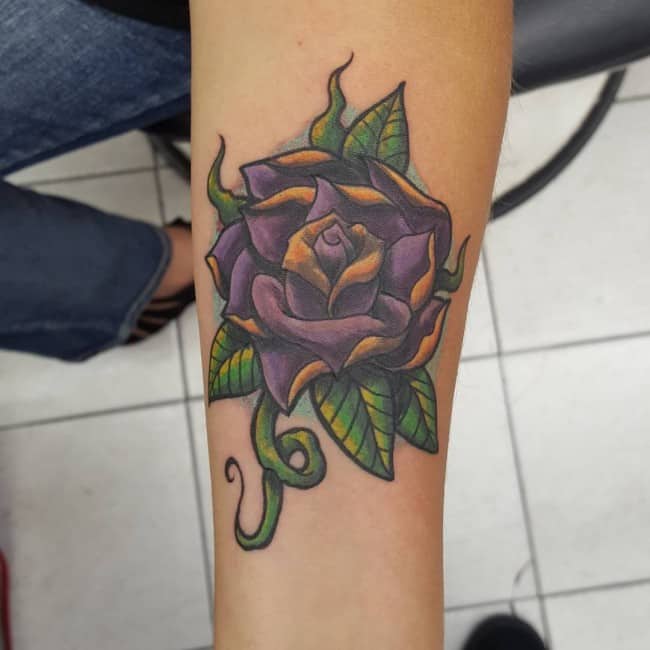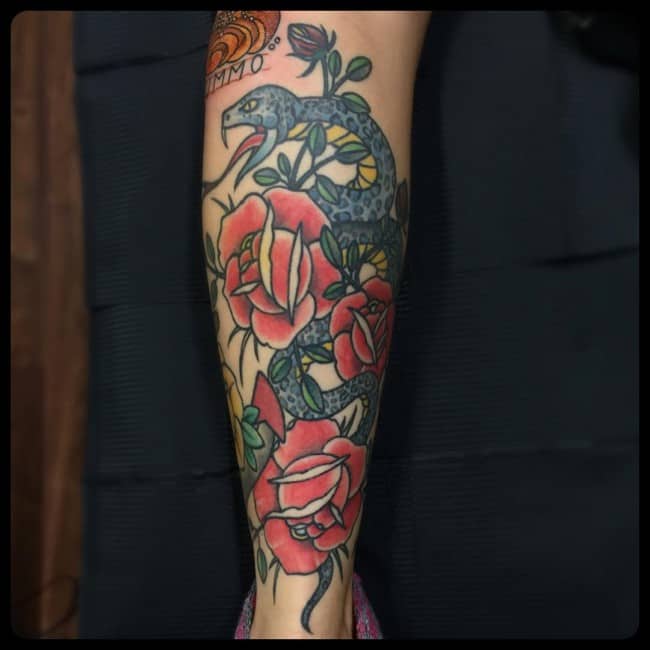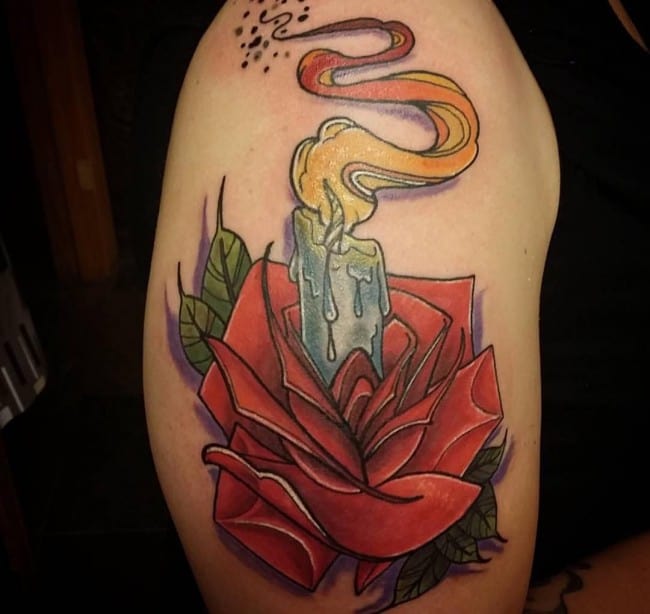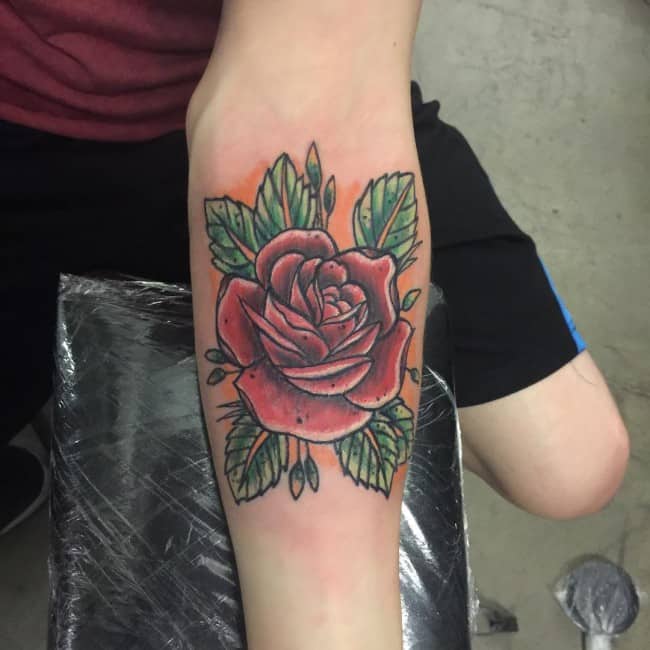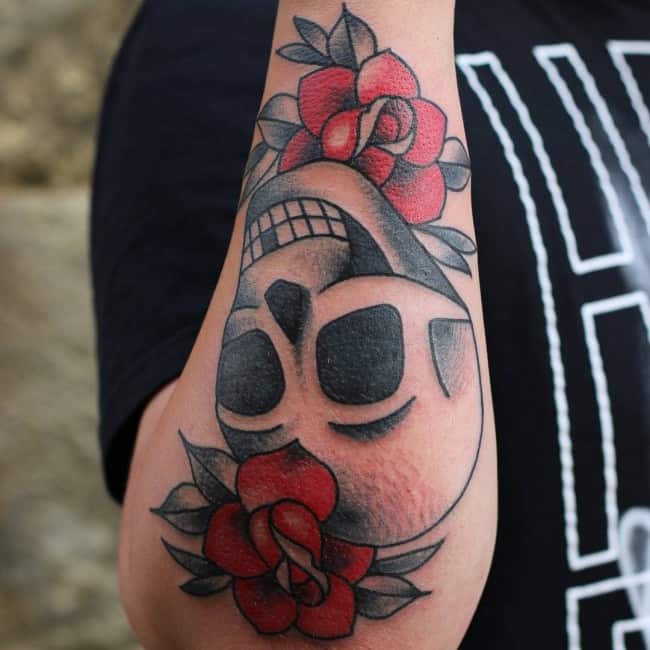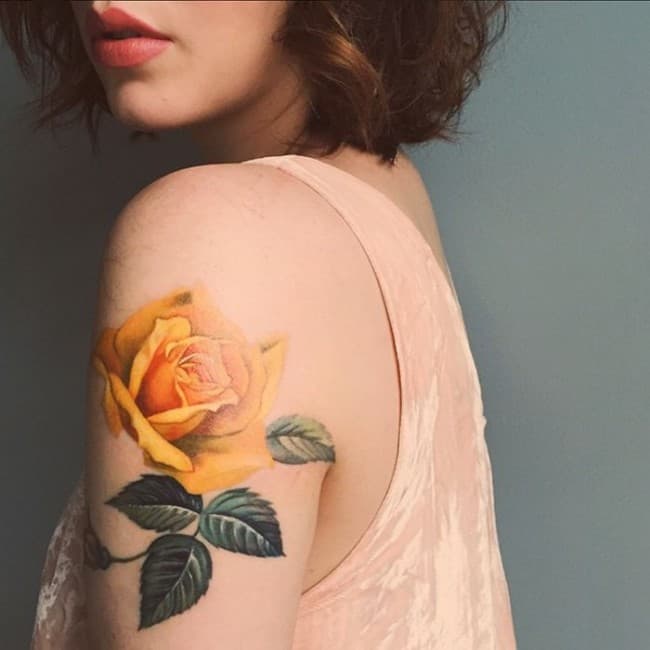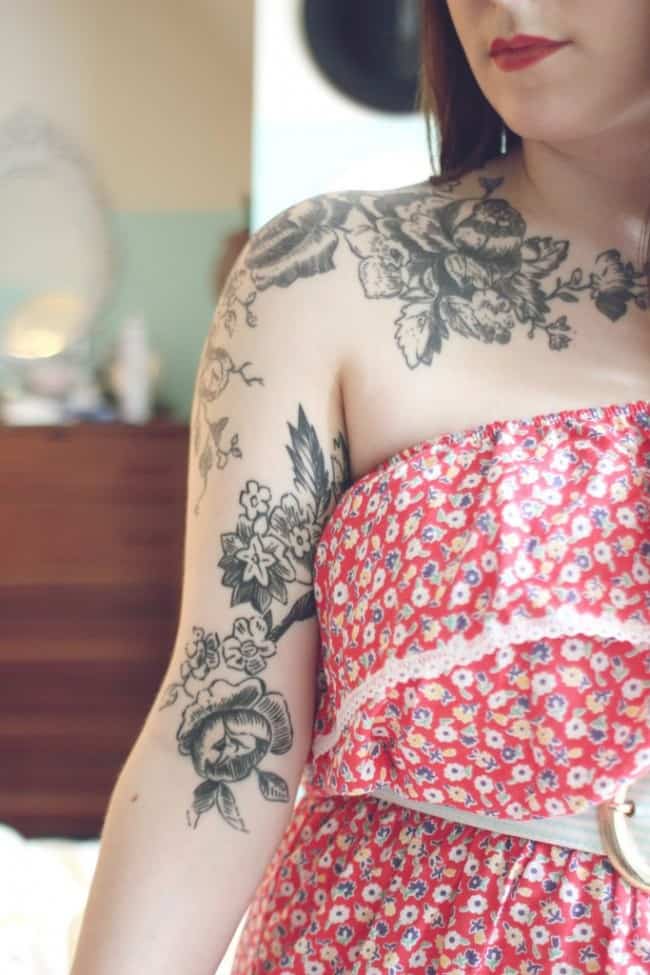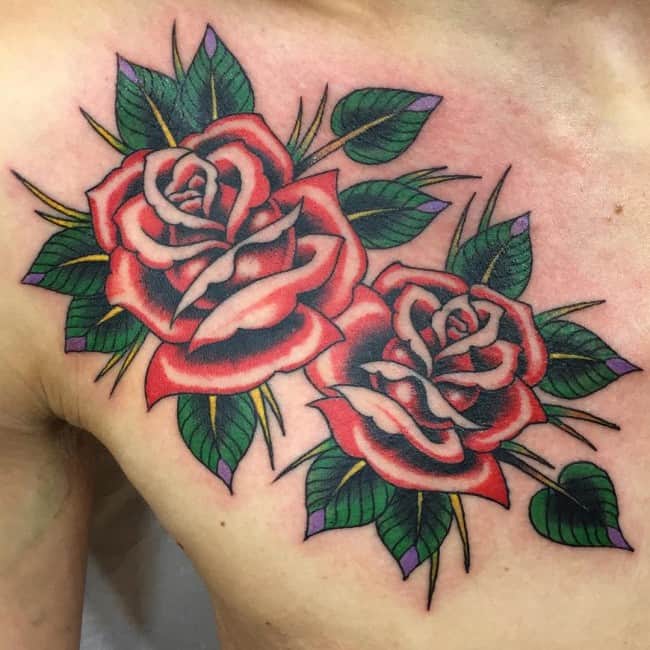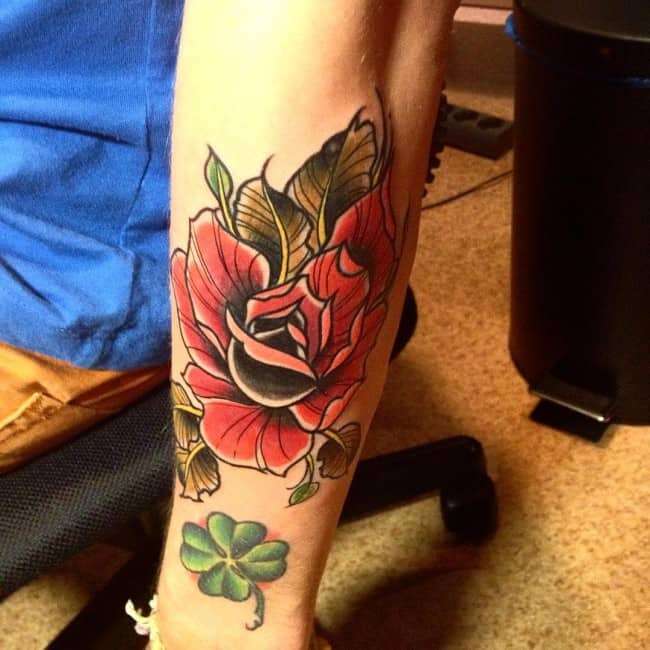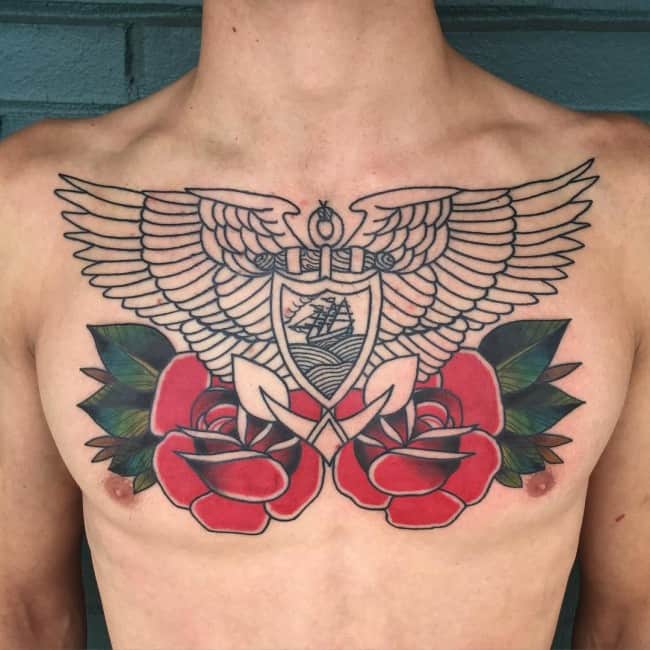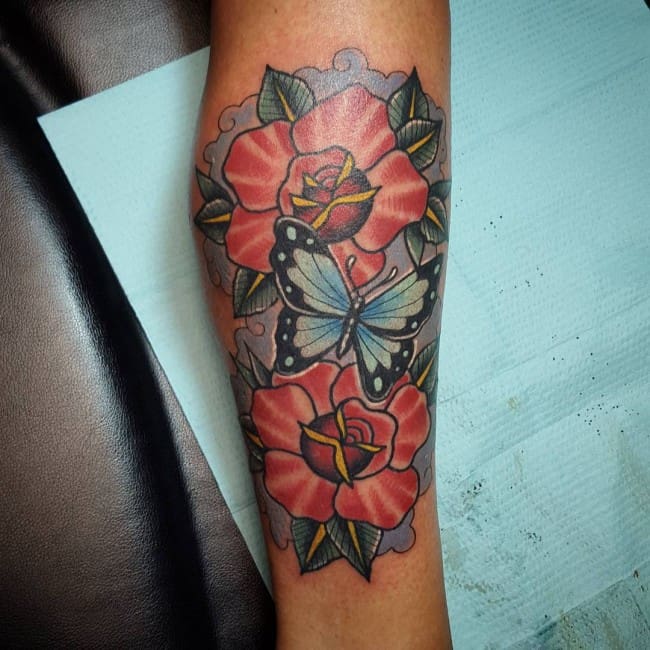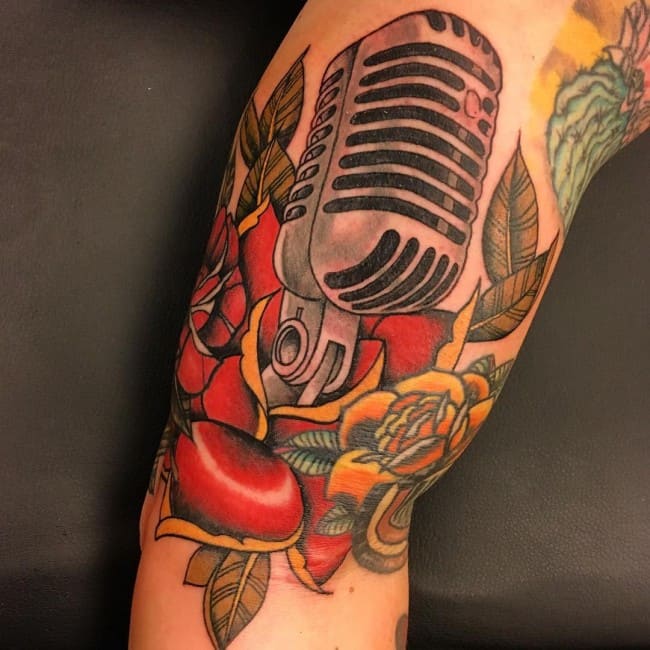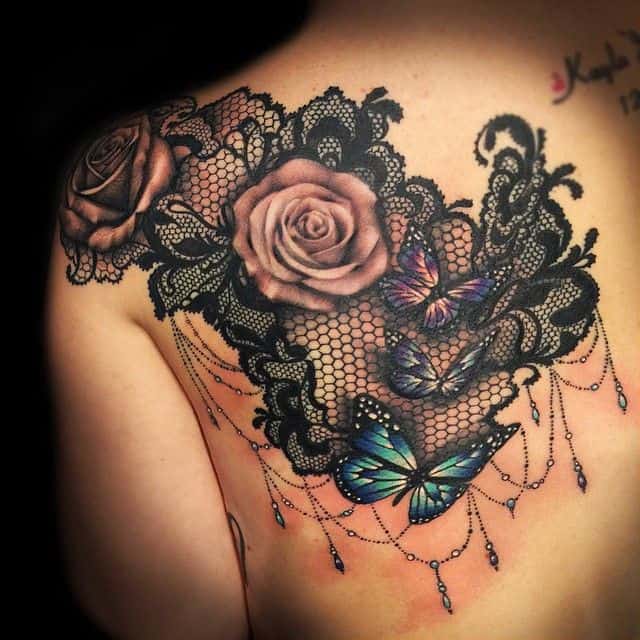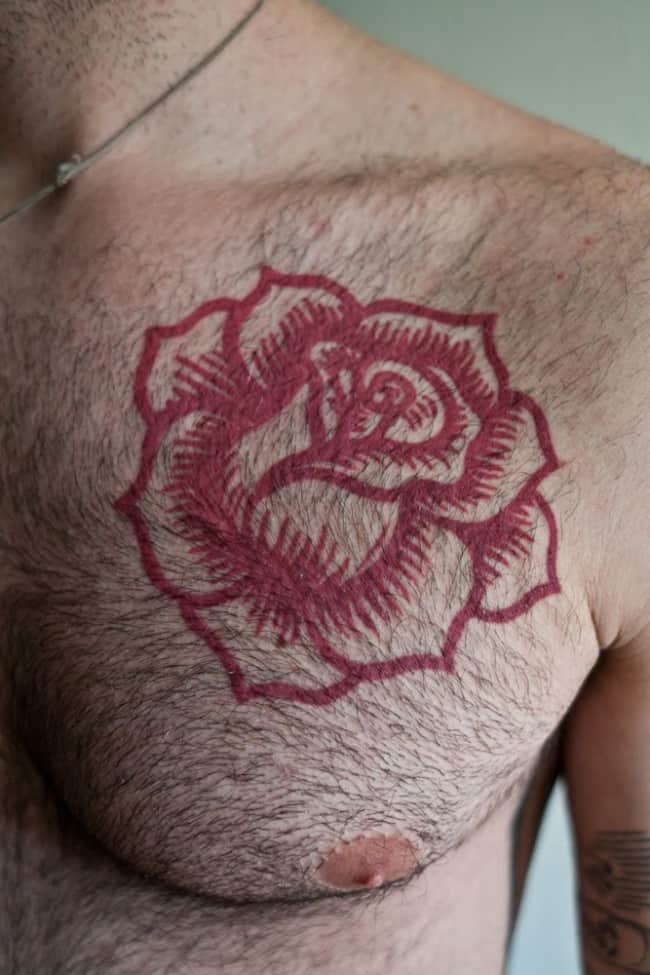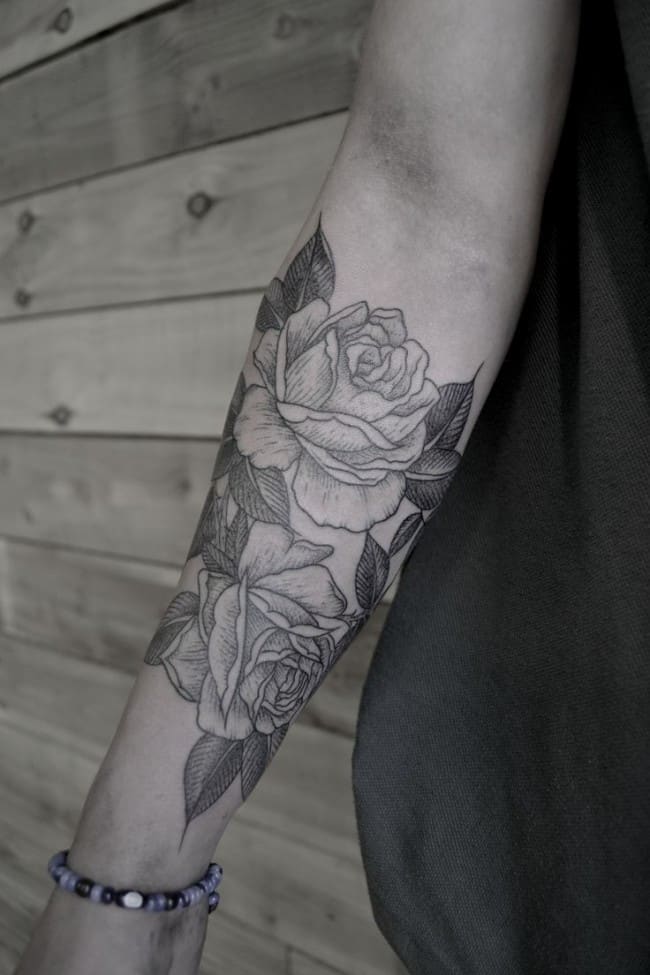 Some Beautiful Design
While a rose flower can already make you a very gorgeous tattoo adornment on your body, it can look even more beautiful when associated with some other designs such as lines, music symbols, some other kinds of flowers, heavenly symbols and a lot more. It will now up to your own decision which design that you want to add to your rose flower tattoos. In relation to this, here are extremely gorgeous rose designs that you can take into account:
Summary
Rose tattoos are definitely beautiful adornments on someone's body. These have a wide range of gorgeous designs that will surely fit you like the back rose design and thorn back design. Aside from their display purposes, these tattoos are also worn by many people to express themselves to others.