Need inspiration for an abstract tattoo? Check out our favorites in this compilation of awesome tattoo art!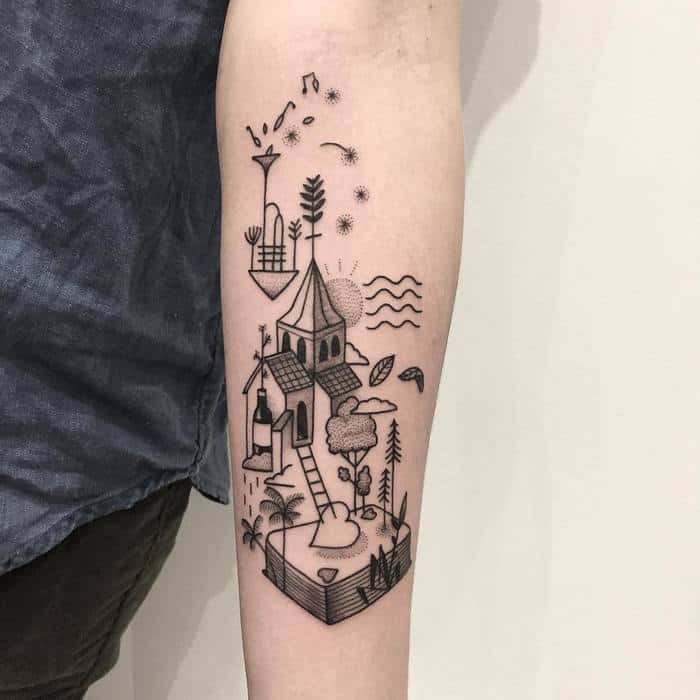 Abstract art leaves even art experts with a number of unanswered questions. But, that's what makes it so appealing right?
To help you come up with an abstract tattoo design, first, learn more about abstract art, what it is and the different styles of abstract art here.
These creative art tattoos can be the most unique and personal ever – so do your research before finalizing your design and heading to the local tattoo studio.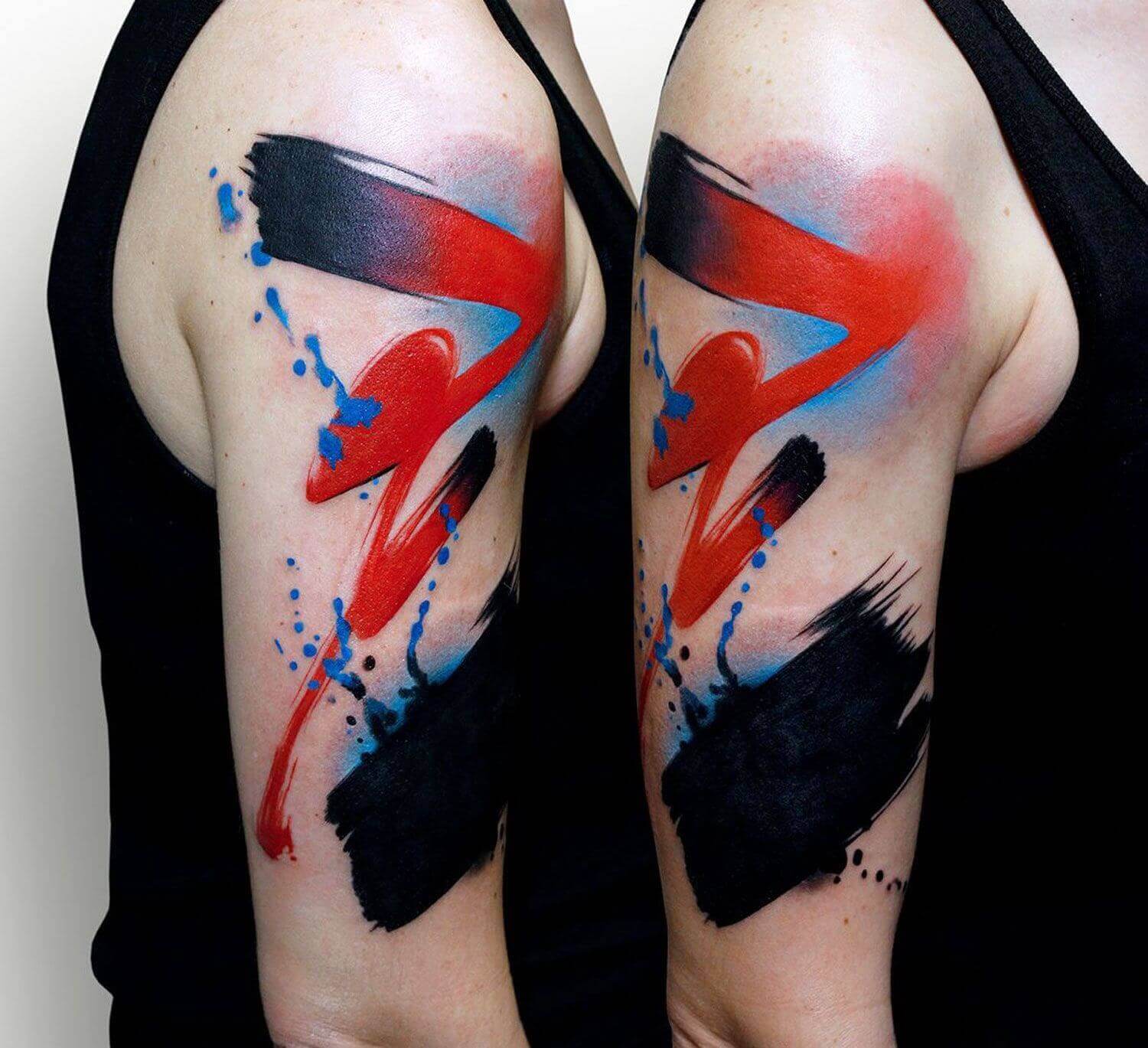 What Is Abstract Art?
Abstract art throws up some of the biggest cultural debates in the art world. Some rejoice in it while others cannot stand to be in the same gallery as it, sulking in the gift shop while the rest of their party marvel at abstract works and discuss their obscure meanings.
Abstract art is a type of art that is hard to classify because even experts are unsure of the familiar traits and characteristics between different abstract pieces.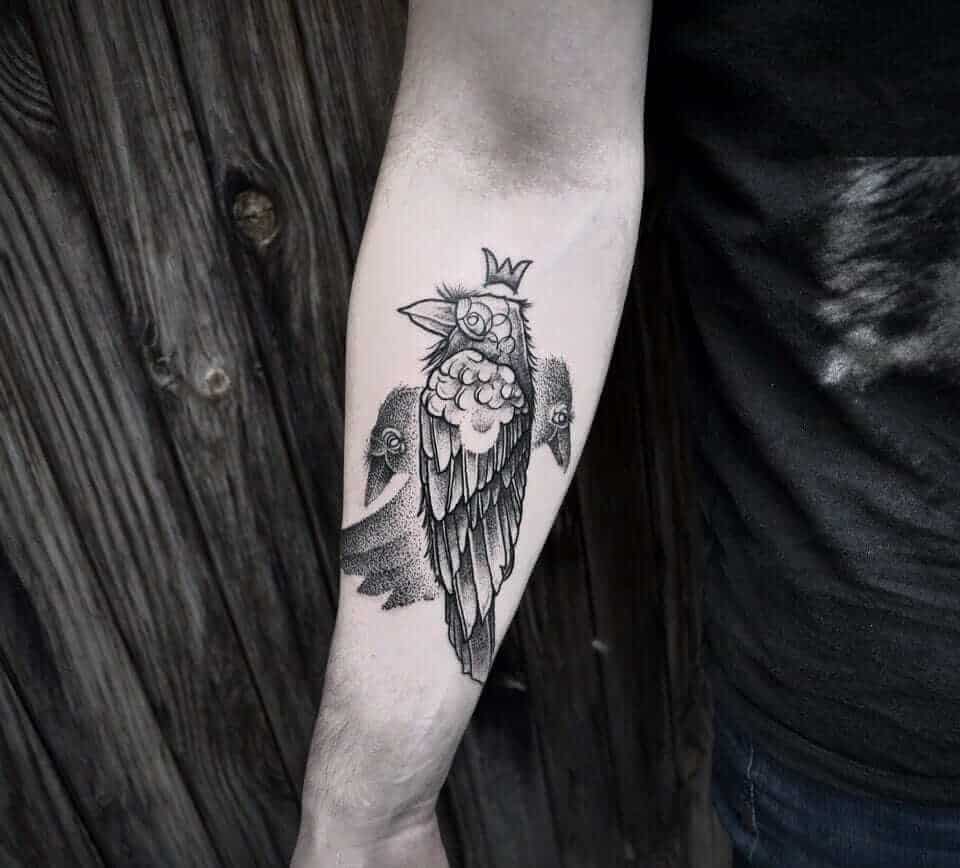 One of the closest definitions of abstract art is that it is art that tries to incite a meaning or truth, but it is far removed from real-world reference points.
Recommended: We've got an awesome guide to true love tattoos too. You can see it here.
What does that even mean? Well, abstract art in easier terms means it uses unfamiliar shapes and colors to represent images, emotions, and feelings.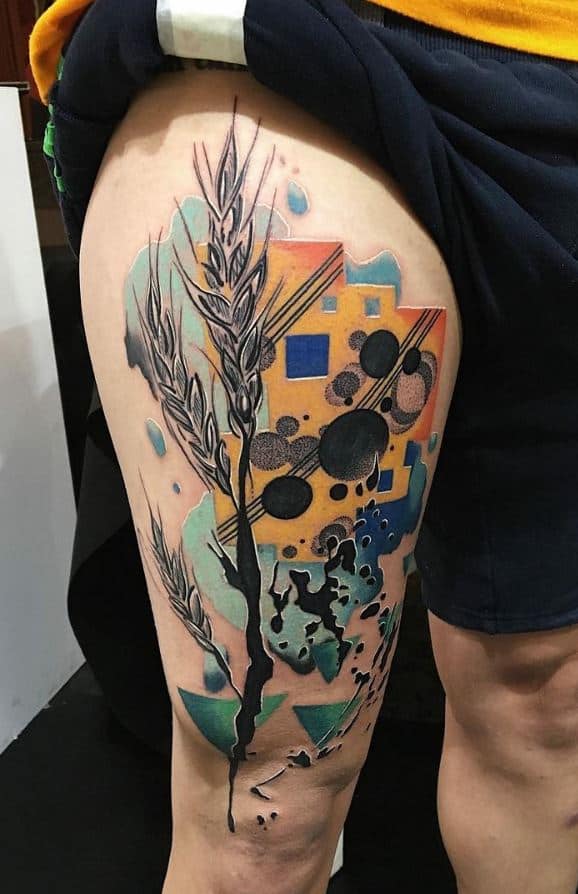 All art is to some degree is subjective, but abstract art pushes these boundaries. Where one onlooker may see the fall of civilization in the shapes and colors, another may see two dogs playing. The differences in interpretation can be that far apart.
This is what makes abstract art a very personal experience. Although different interpretations are possible, it can be the case that the artist encourages their own perspective by creating names for the art close to their own intentions.
In other cases, the artist's own intentions are left undiscovered with names such as 'Composition [insert number]' and Kazimir Malevich's 'Black Square'.

A Brief History of Abstract Art
Not only can artist experts not agree on what makes abstract art exactly that, art historians are not always able to agree a time period for abstract art.
Some art historians even suggest that abstract art was the first type of art, referring to obscure cave paintings made thousands of years ago at the beginning of human civilization.
Recommended Next: Take a look at our big guide to orchid tattoos.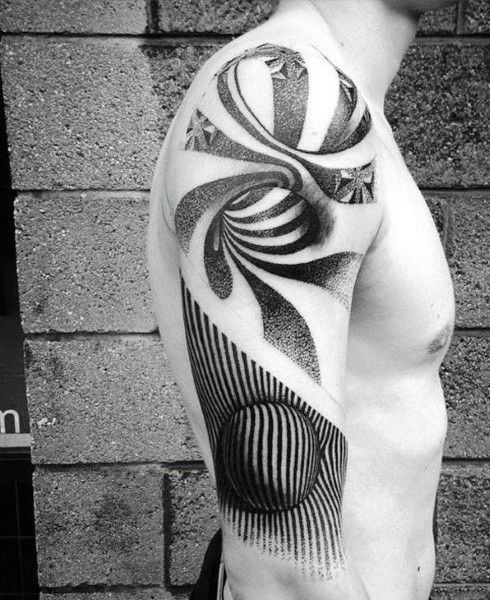 However, others believe abstract art is a much more recent movement. To understand how it came about, you need to know what came before.
The Ancient Greeks would paint mythology, then the older masters would paint religious images. Once the Reformation stopped any images being made in the name of God, these painters had to move on to portraits, landscapes, and bowls of fruit.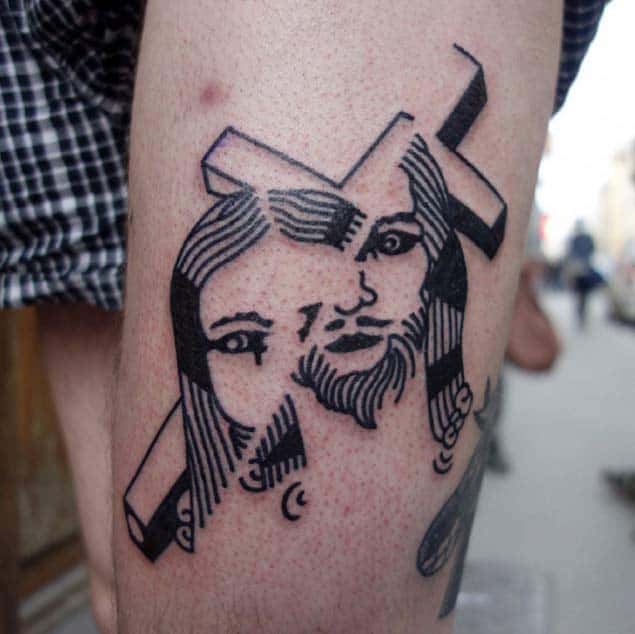 This then developed art into more personal experiences, away from higher powers such as God. New subject matter became available and artists started experimenting with shapes and form.
They stopped using real-world focus points to create their art and started using their internal thoughts and emotions to create art that was completely unfamiliar or unrecognizable.
This has continued and developed into different types of abstract art – all that remain hard to qualify and categorize still today.

Why Get an Abstract Art Tattoo Design?
Lots of people considering a new tattoo look to abstract rt for inspiration and ideas. One of the reasons for this is because abstract art is so personal.
When a tattoo is to go on the person's body forever – most likely – they are more inclined to choose something that means something to them, rather than something that has a blanket meaning for the whole of society.
Recommended: Don't miss our ultimate guide on horse tattoos.
This is also why typical tattoos such as dagger tattoos are personalized with other images or include names, initials, and dates. It is the personal tattoo that most people search for – and they find it in abstract tattoos.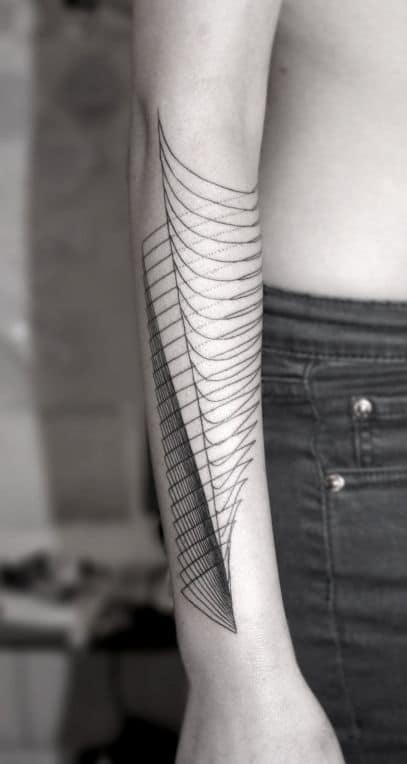 There is also the argument that abstract tattoos are much more unique than other tattoos. Most people, if not all, that choose to get a tattoo will want one that not everyone else has.
An abstract tattoo is a chance to discover something totally unique and just for you. They are also less likely to go out of style compared with tribal tattoos or barbed wire tattoos.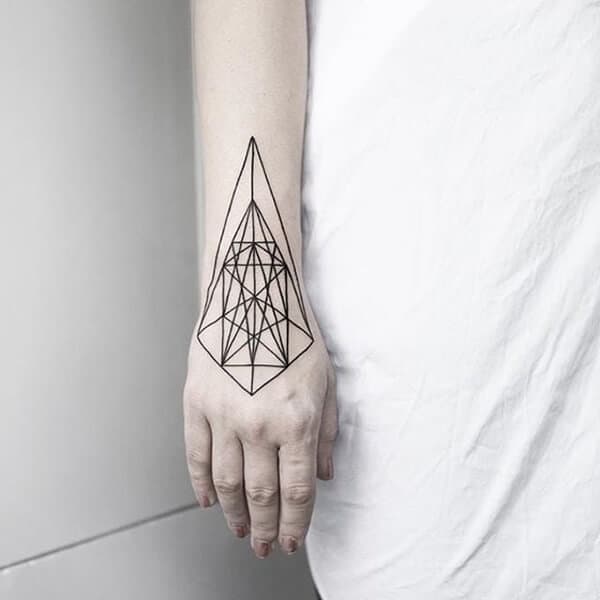 Types of Abstract Art that Make Good Tattoos
Deciding you want a unique and fashionable abstract art tattoo is only the first step. Now you need to understand some of the popular types of abstract tattoos. From dot work to surrealism, here are some great ideas for abstract tattoos.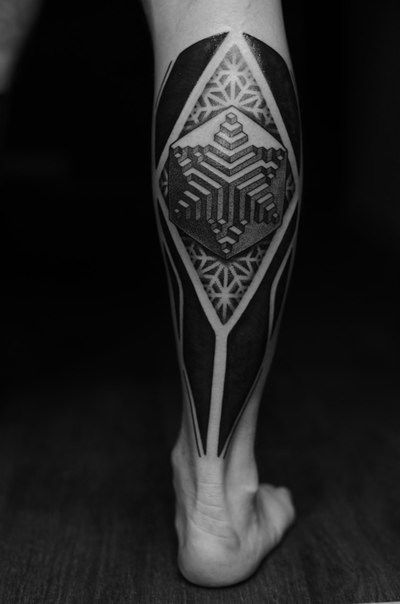 Pointillism or Dot Work
Pointillism is a technique of art creation where the artist uses the paintbrush in a way to create images through a series of small points. The equivalent of this in the tattooing world is known as dot work.
Millions of little dots can be used to create large masterpieces or minimalist designs.
Recommended Article: Check out forearm tattoo ideas in our latest guide.
This is more of a technique than a specific abstract style as many different tattoos can be created using dot work. The real magic can be seen when friends get up close to inspect your new ink.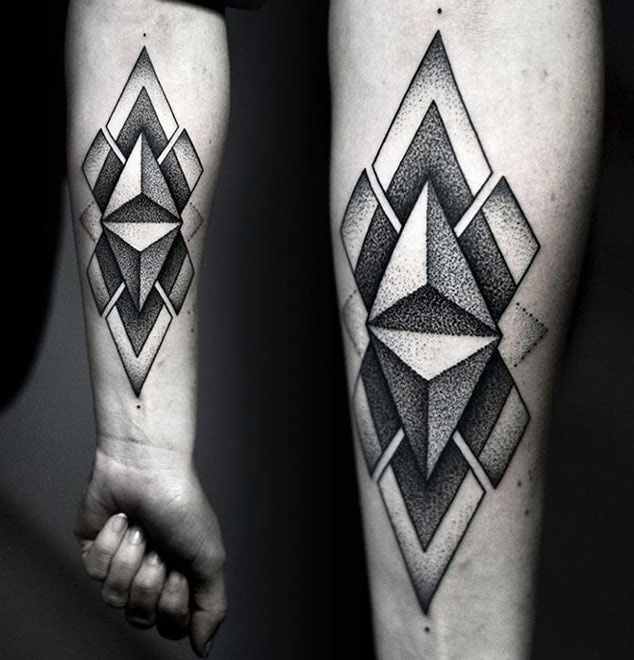 Watercolor
Watercolors may be for the canvas, but tattoo artists can also use their own ink to craft a watercolor effect on a tattoo – or just use colors with no defined shapes or images. The result is a bright and noticeable tattoo that looks vibrant and turns heads.
The only downside of this tattoo is because they are so colorful, they need even more protection from the sun and are almost impossible to get rid of with laser removal surgery – so choose well!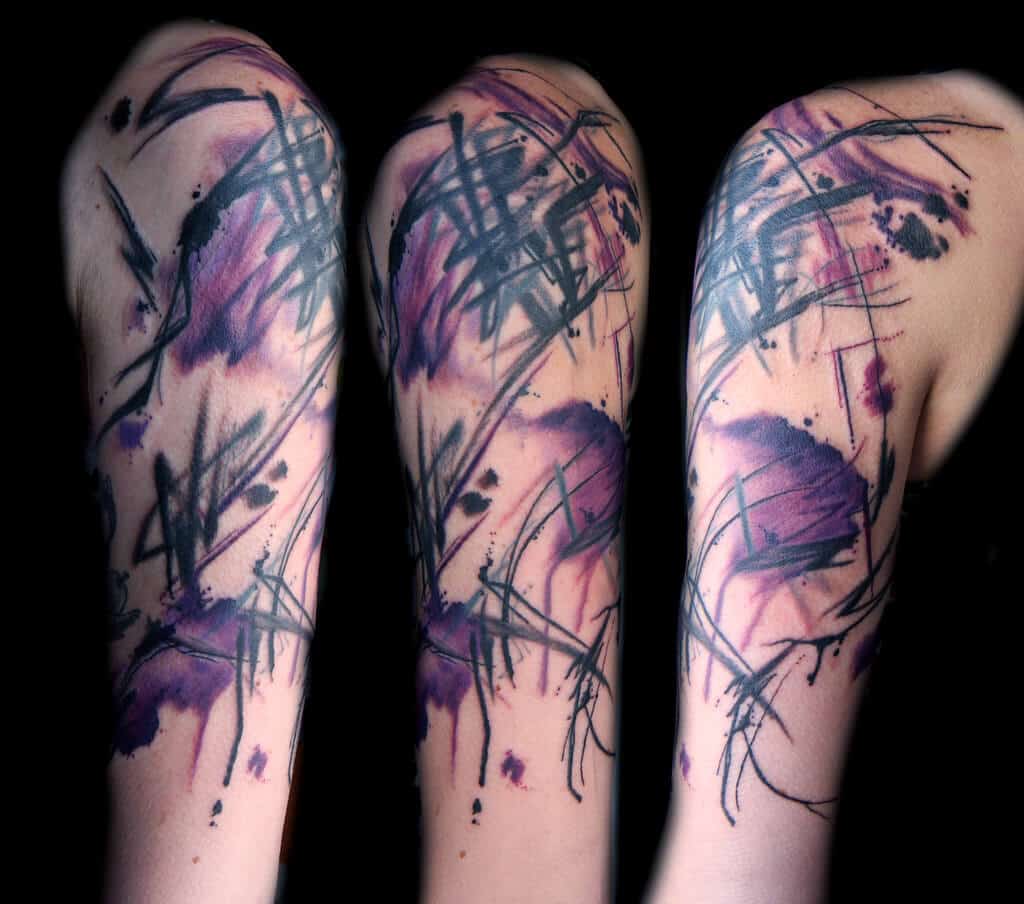 Irezumi
Another colorful choice is Irezumi. This Japanese style of tattooing is cool just because of the way the tattoo is made. Instead of high-powered and modern tattoo machines, the intricate and busy designs are made using a wooden handle, metal needle, and silk.
Realistic Trash Polka
Trash Polk is a form of tattooing developed in Germany which combines surrealism, nature and photorealistic visuals. These designs are usually large pieces because they have so much going on, and they are especially detailed. Most people choose realistic Trash Polka as an abstract tattoo sleeve or for big back pieces.
Recommended: Don't forget to check out our post on angel tattoos after this!

Geometric
Geometric abstract tattoos are exactly as you would imagine. Using geometric shapes and playing with their interactions allows the tattoo artist to design a unique tattoo.
There are so many possibilities and the shape can be molded into the way you want it to sit in any position on your body.
If you do choose a geometric tattoo, make sure your artist has excellent linework. As these tattoos are just made up of straight lines, any errors or mistakes on their part stand out easily and can ruin the overall aesthetic.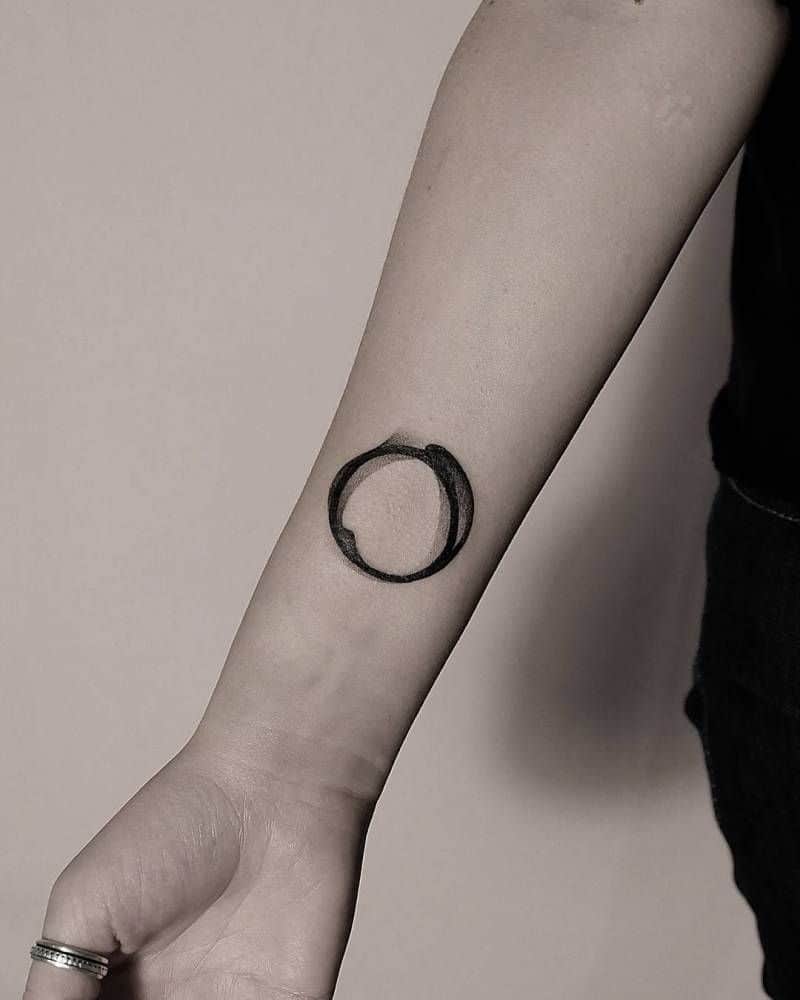 Augmented Reality (3D designs)
Similar to the above, 3D designs can also be adopted to create some form of augmented reality. They may build on geometric shapes and other themes to make these cool tattoos become real for you.
Check this out: Find out more about elbow tattoos!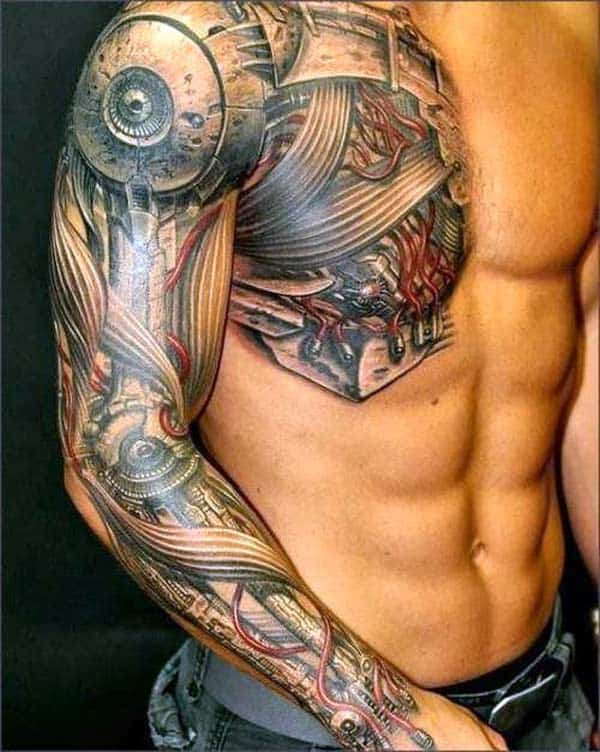 Surrealism
Surrealism is perfect if you are a little bit weird and random. Surrealist art blends different objects together to make us ask questions and think deeply.
One of the best at doing this in the artistic world was Rene Magritte, a Belgian man who was known to put strange shapes and objects in peculiar sizes with men in suits or naked bodies.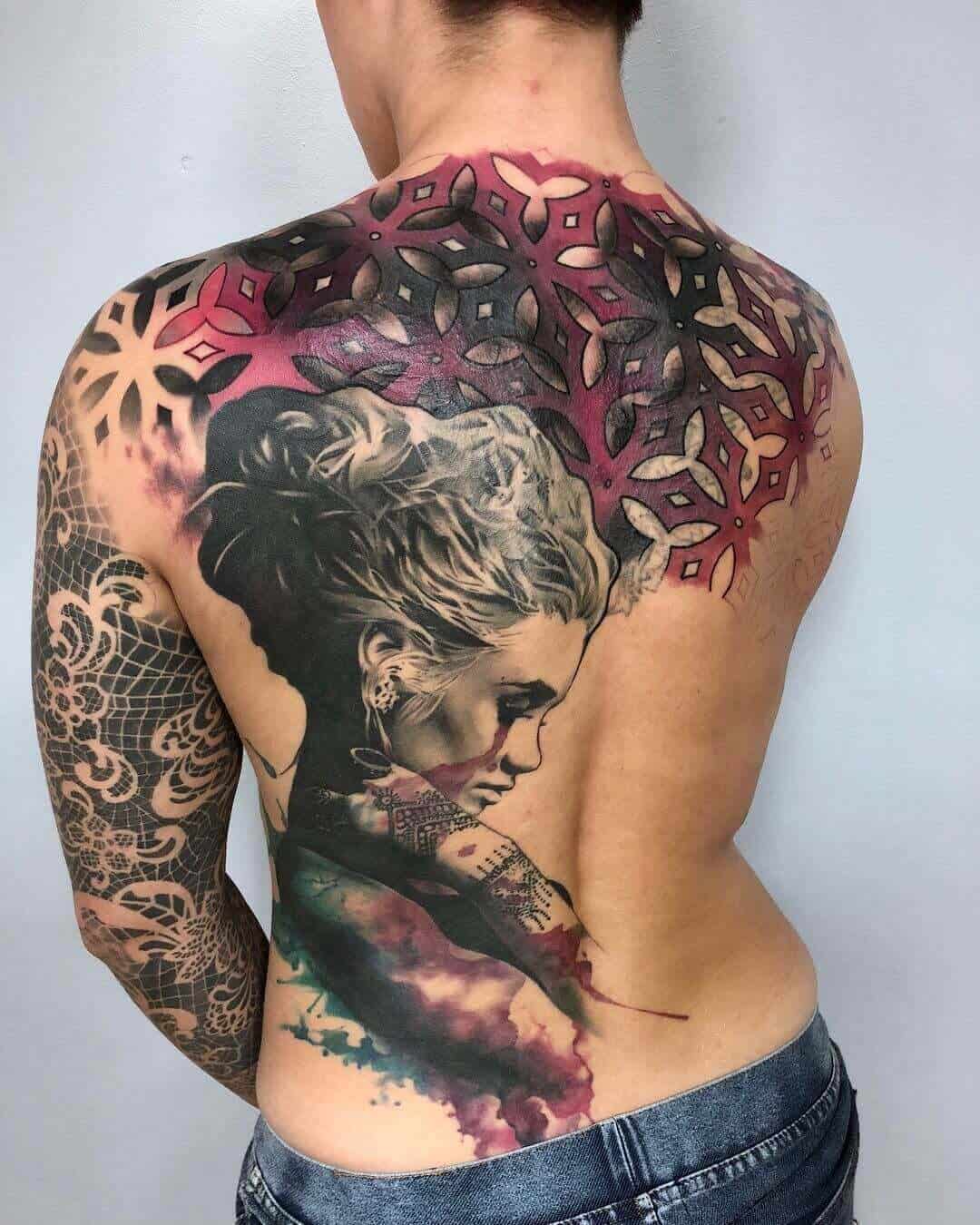 These are just seven possible types of abstract tattoos that you could choose, but there are many more possibilities to create a unique abstract tattoo. Seek your inspiration by checking out more abstract art at your local gallery!