Tattoos are a form of body art, which describe one's attitude and personality to the best. For this purpose, it is important to choose a tattoo design with care, as tattoos are permanent in nature and there is time, money and physical pain involved in having a tattoo done on your body. There is a great variety available in tattoo designs for men and women, with skull tattoos being one of the most popular options for youngsters looking to get themselves inked. In fact, skulls are something which will strike your mind at the first thought of tattoos. Such tattoos are meant for the bad, the rebellious and the ones who want to flaunt their attitude. But these are a versatile lot, with a look which can be changed by simply incorporating some additional design elements, which can make the basic design look scary or even cute.
They are becoming extremely famous body adornments on a lot of men and women tattoo lovers all over the globe. These have been the common choices of many in the past years and even up to these days. Even so, it seems that the public has a bad impression with these tattoos. There are some people who see these tattoos as bad symbols in the society. The big question is,did you know that the skull is not just representing negative things? Yes, these tattoos are also symbols of a number of great things that you should know.

Skull Tattoos Meanings and Symbolism
Needless to say, there are a lot of meanings and symbolism being associated with the skull art. You must know all of these meanings and symbolism in case you are thinking of having these tattoos on your body. Do not listen to those people who are saying that these tattoos are symbolizing bad things. Get well acquainted about them first, and know it for yourself. In relation to this, here are some of the meanings and symbolism of these tattoos that you should know:
Many global celebrities have been seen flaunting different types of skull designs, which is what makes these designs so cool and desirable among young men and women. Some of the notable stars who are seen with skull art are Ben Affleck, Rihanna, Chris Brown, Jon Bon Jovi, Slash, Allen Iverson, Kelly Osbourne, Nick Cave, Nicholas Cage and Mickey Rourke. All these people have contributed to a great extent to the popularity of skull tattoos by showing off these designs in public.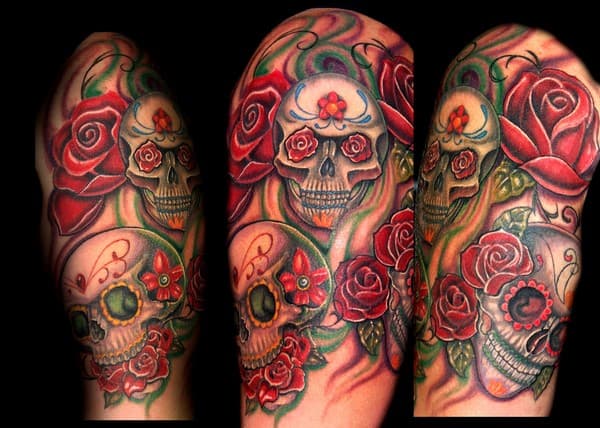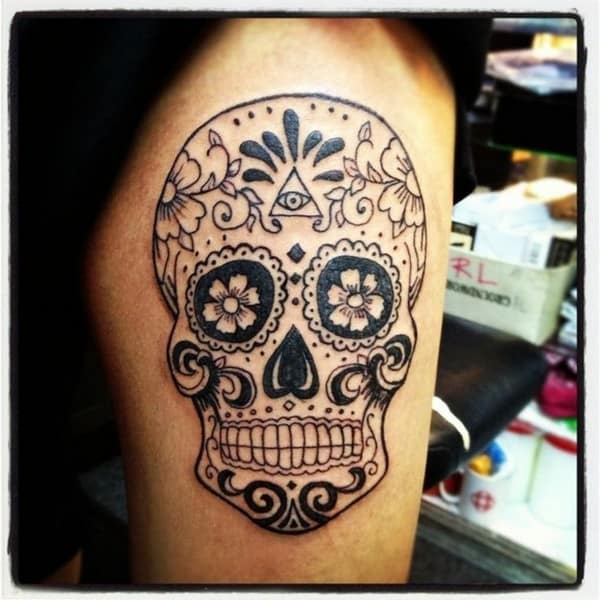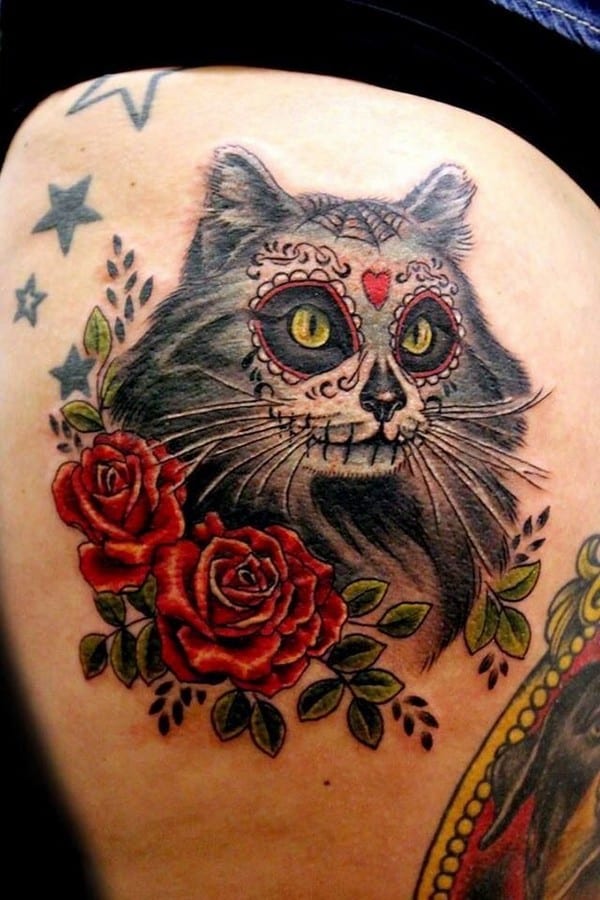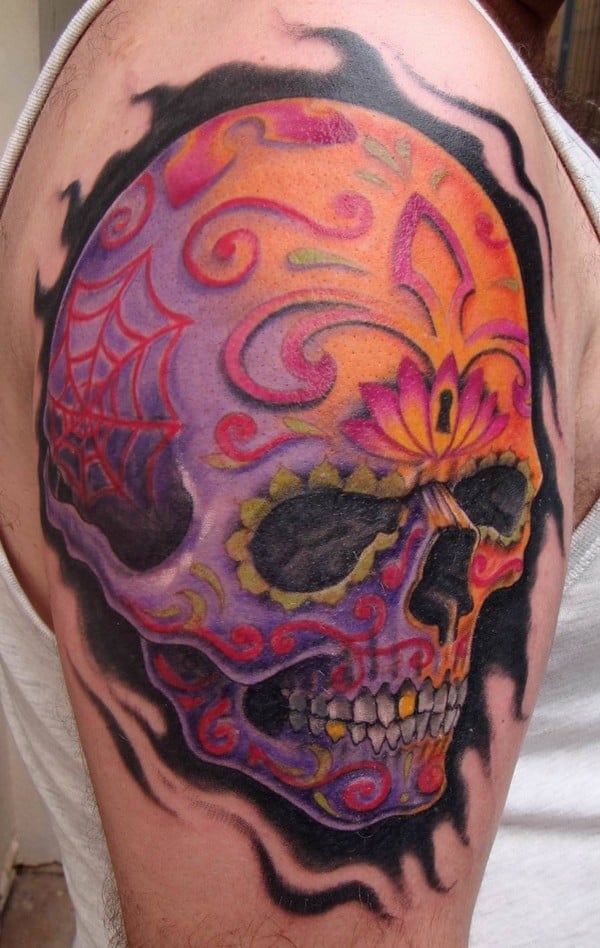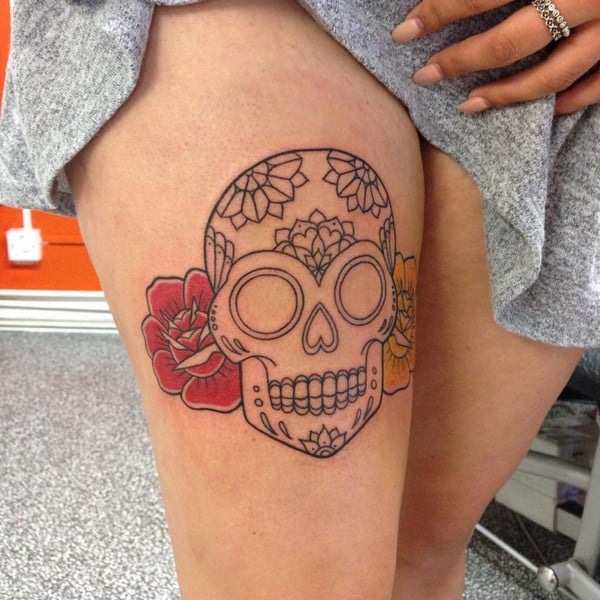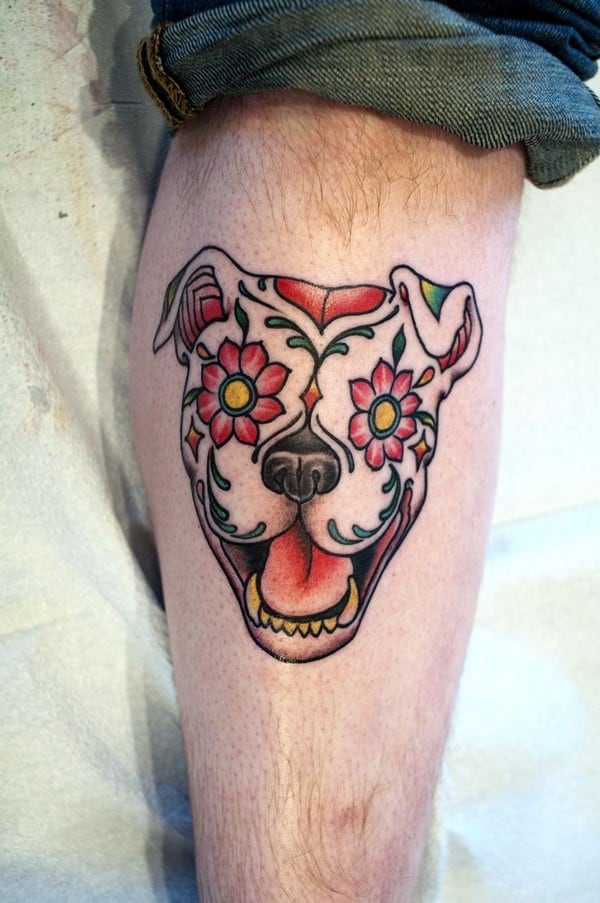 What is making a skull image as your tattoo great is the fact you can do a lot of things about it. You can incorporate a number of sub designs that you love the most such as flowers. This goes to show that they will offer you a number of gorgeous designs. These designs are too adorable and captivating for you to ignore. In case you want to know some of the most gorgeous designs of a skull tattoo, then consider the things below: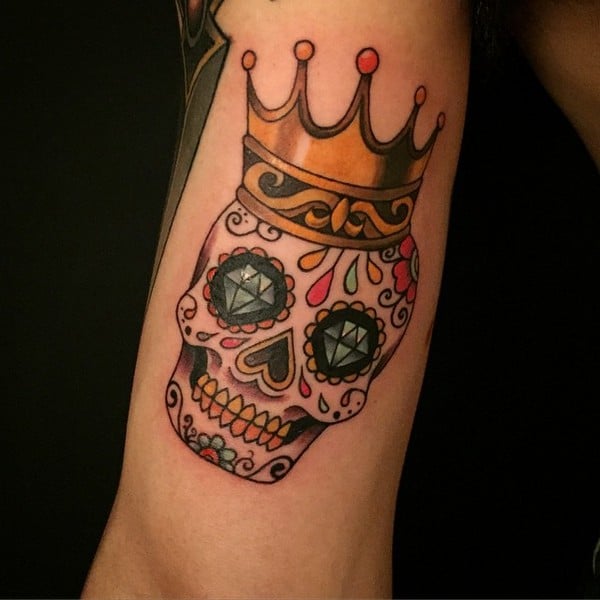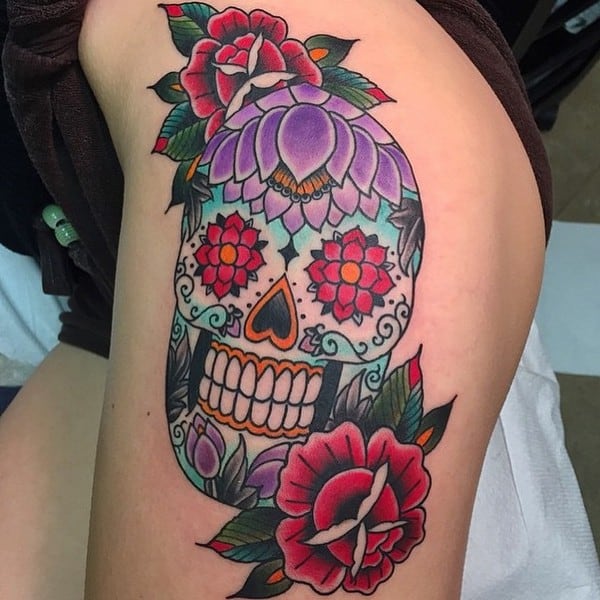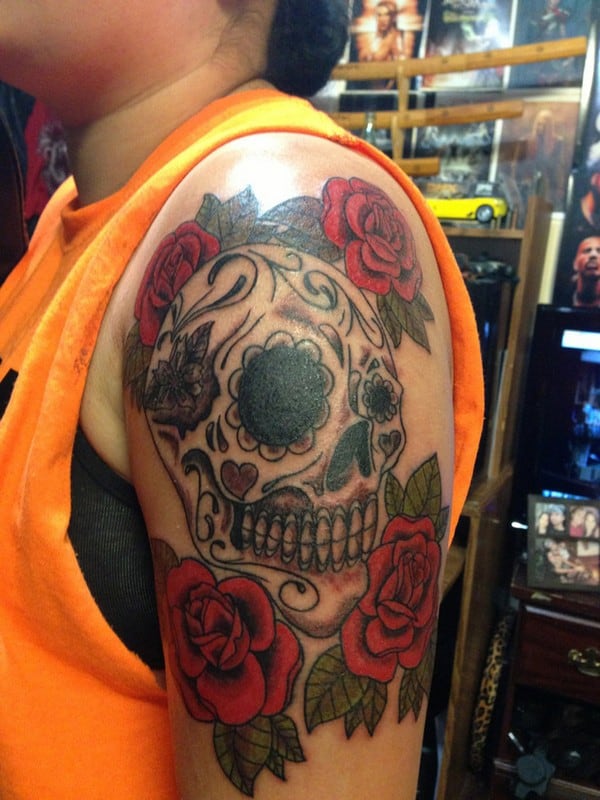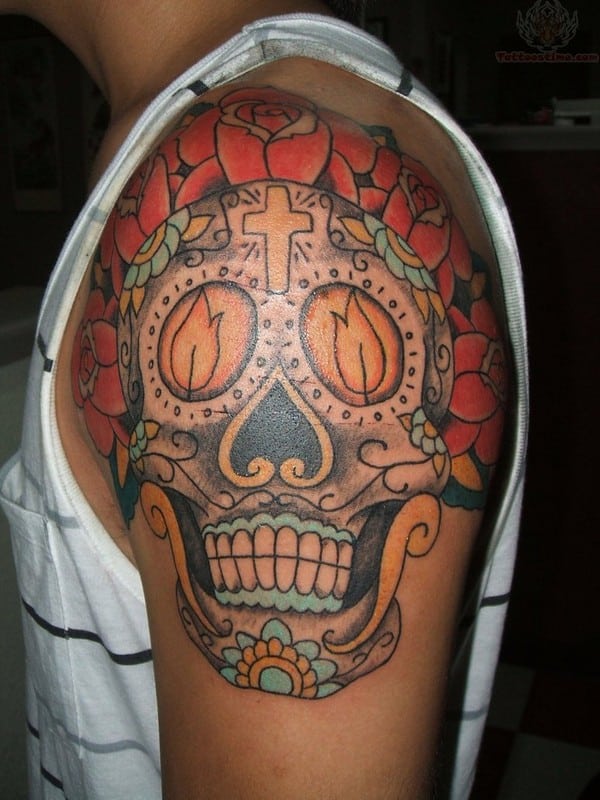 Skulls are usually looked upon as scary and threatening objects, but the fact is that they can be adapted in different ways to depict different meanings. For instance, a sultry skull done in black or grey can be frightening and masculine to look at, oozing pure power and strength. On the other hand, a skull done in a soft and delicate color with the eyes depicted by hearts can look absolutely cute and girly. In some cultures, skull art tattoos have been related with gangs and prison, while they have been used as a talisman for bikers to protect them from the dangers of death. In fact, skull stands for death and mortality, reinstating the fact that man is mortal and he is going to die one day. In some cases, it also signifies life after death. In modern context, youngsters associate skull art tattoos with being cool, which is why they love this tattoo design so much and it is very popular among the youth, both boys and girls. It shows sheer power and fearlessness, besides ability to face any kind of danger, which is quite an enhancement for a youngster's personality. Would you like to check our hand-picked collection of top 100 Maori Tattoos?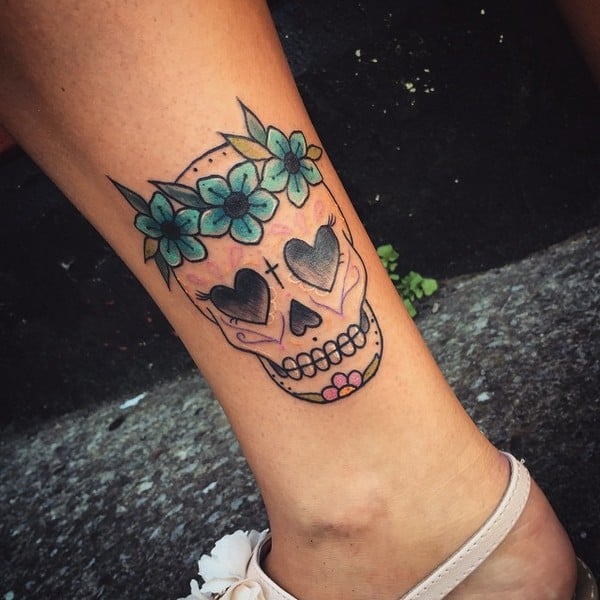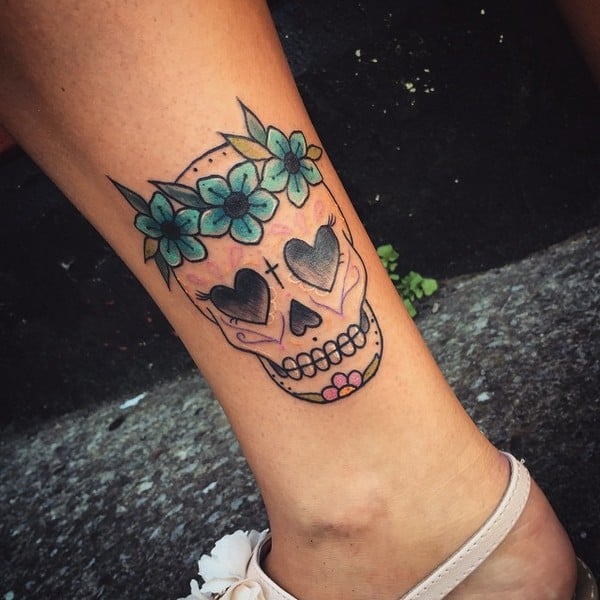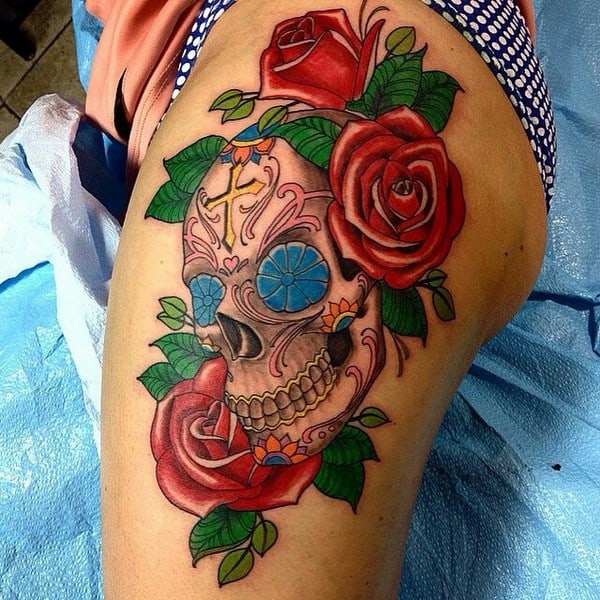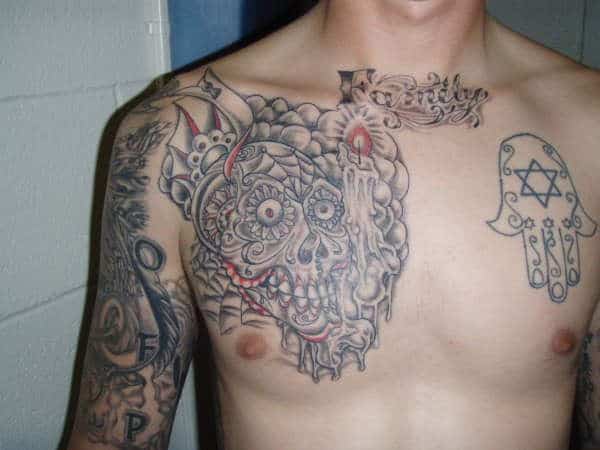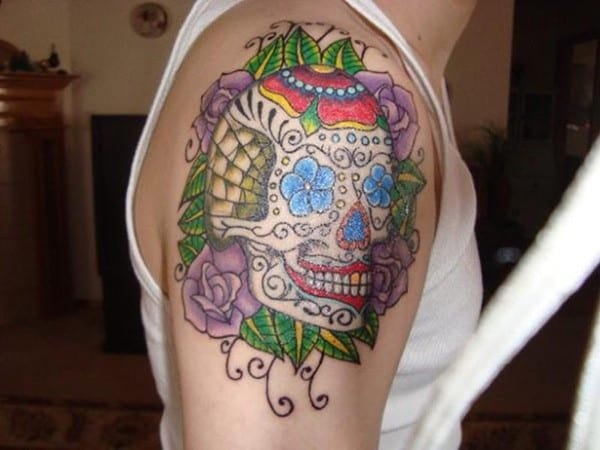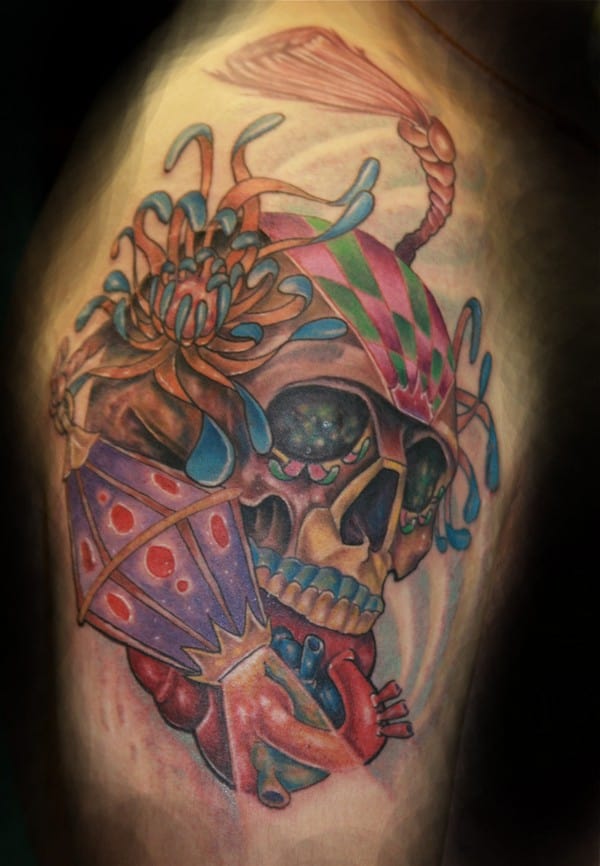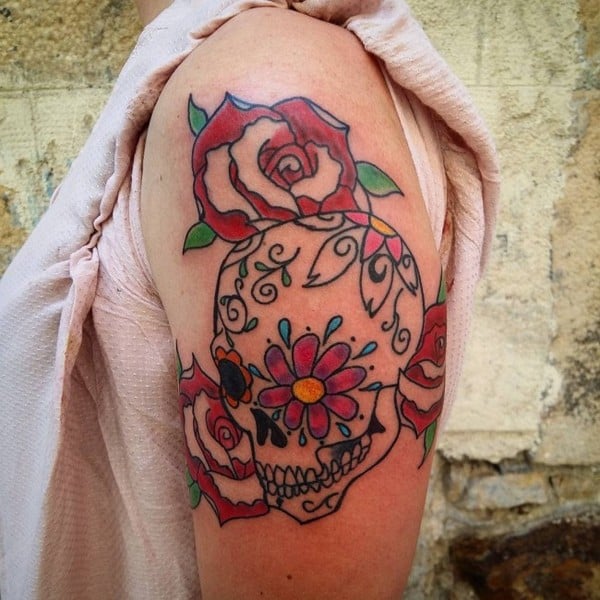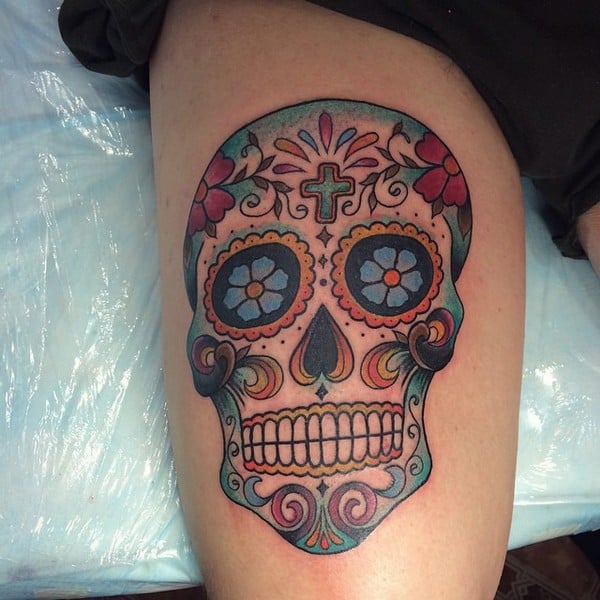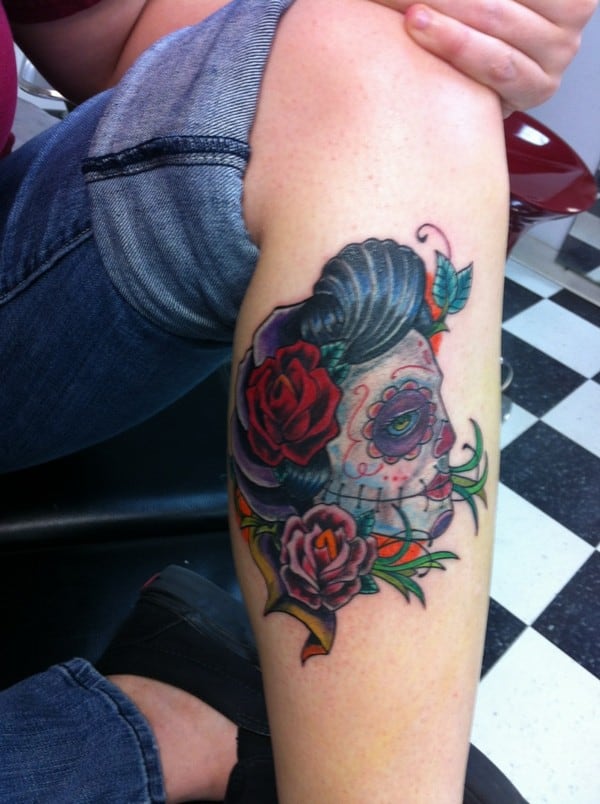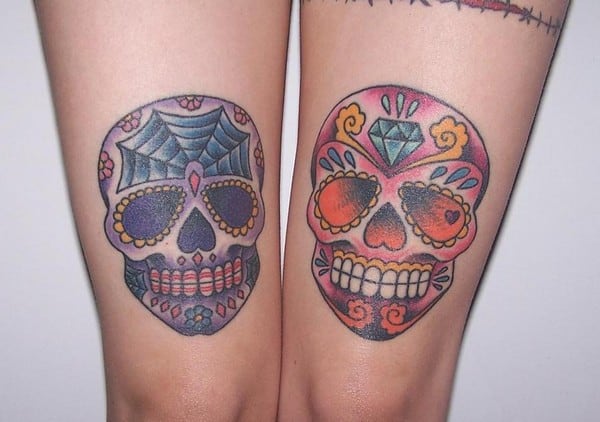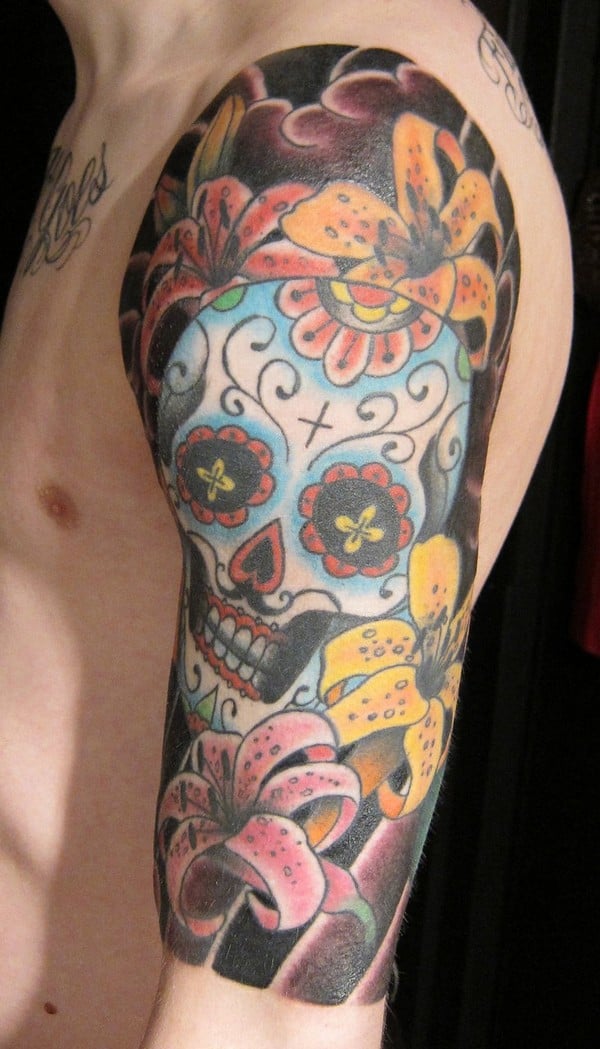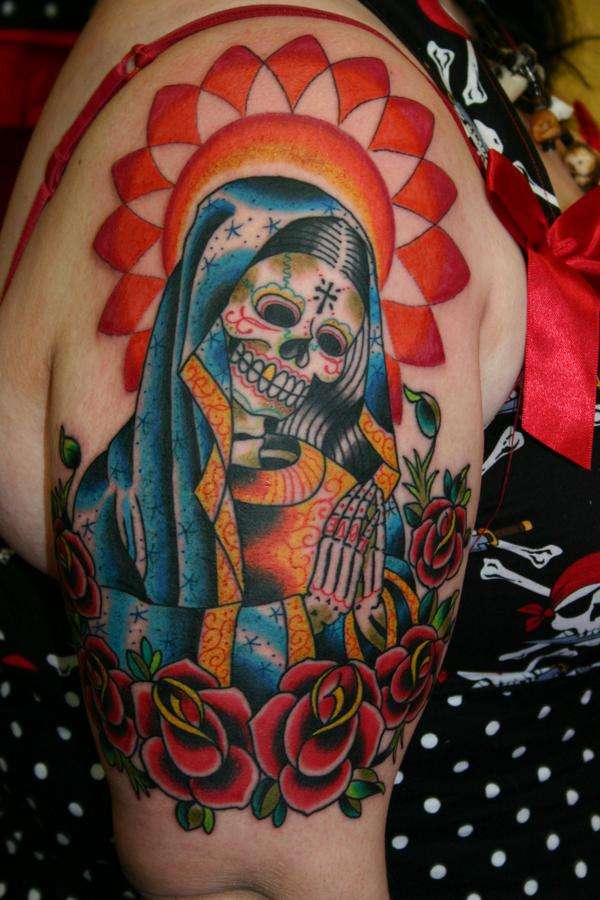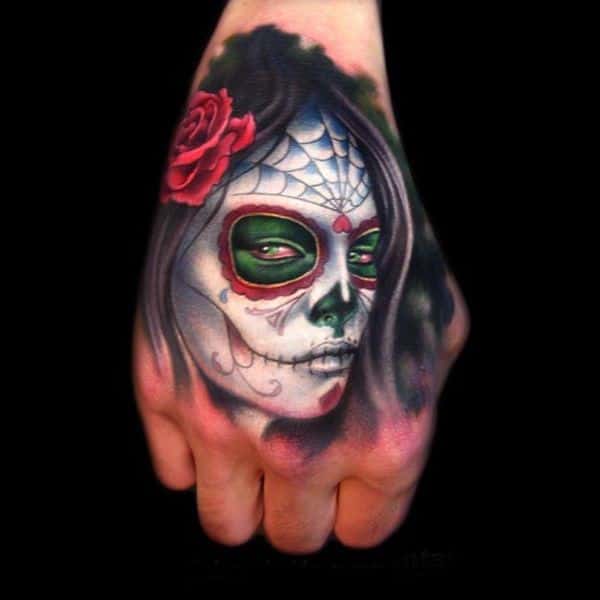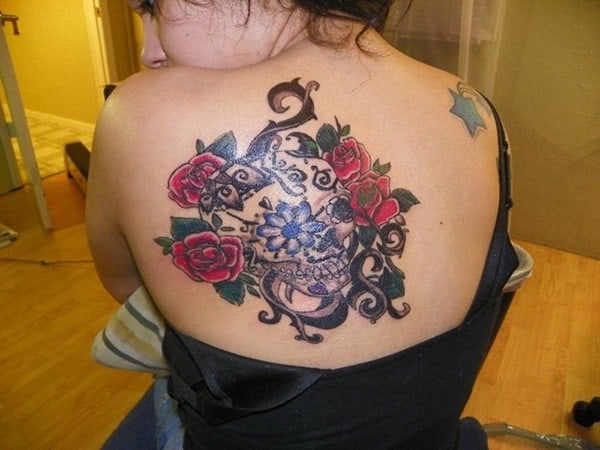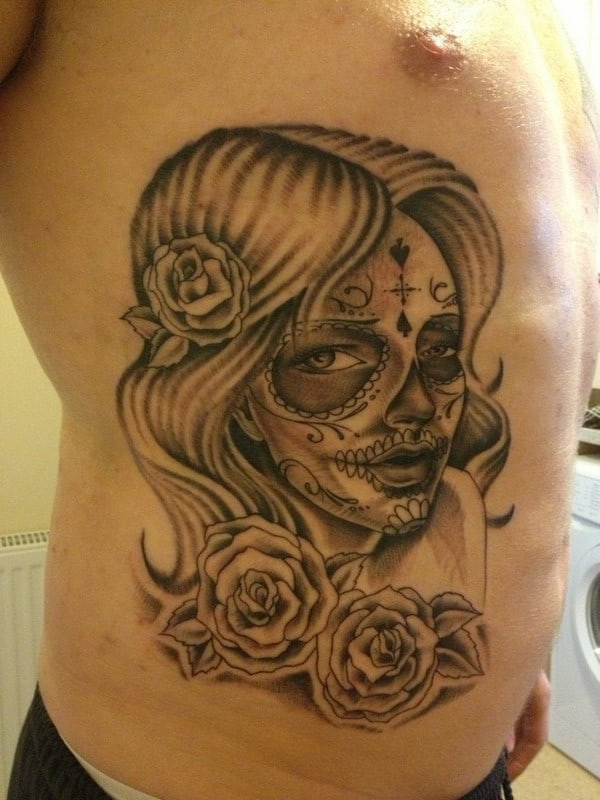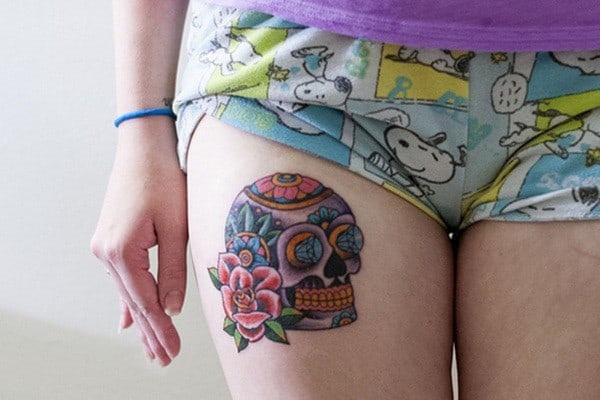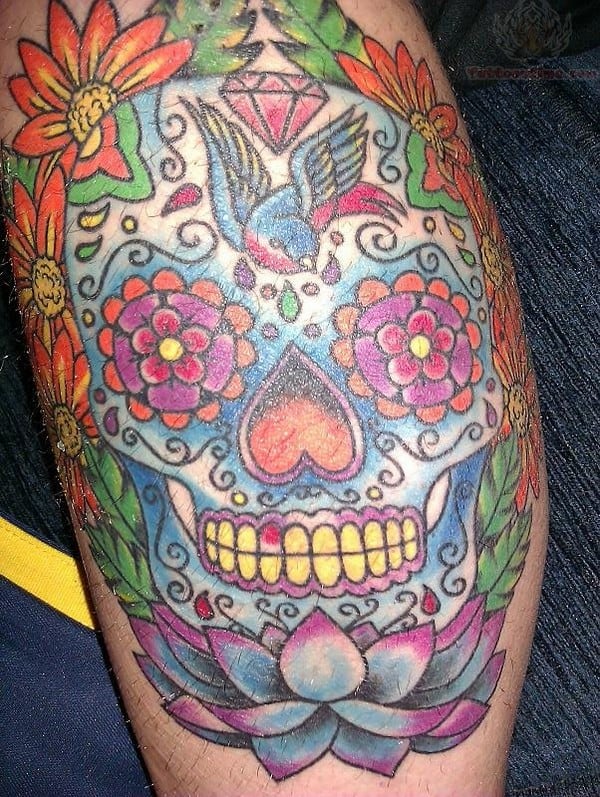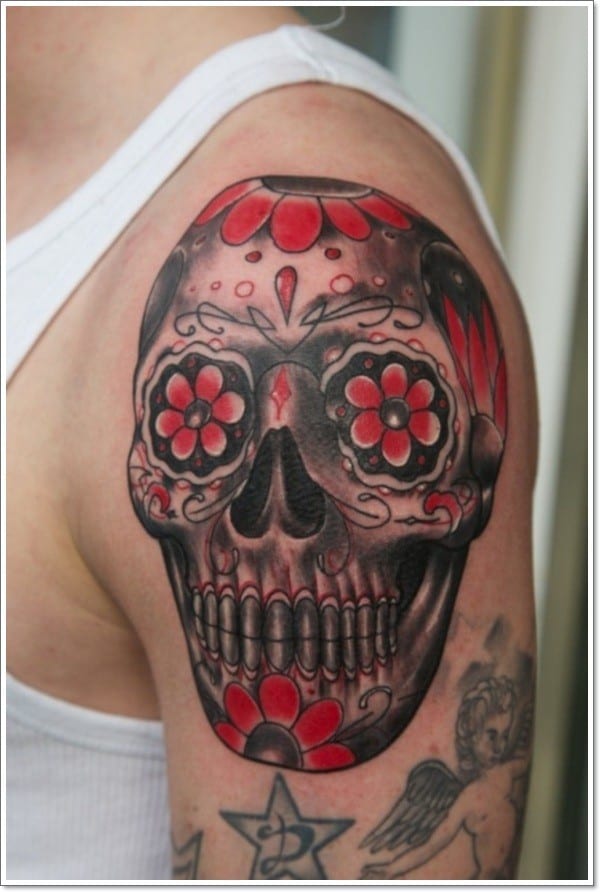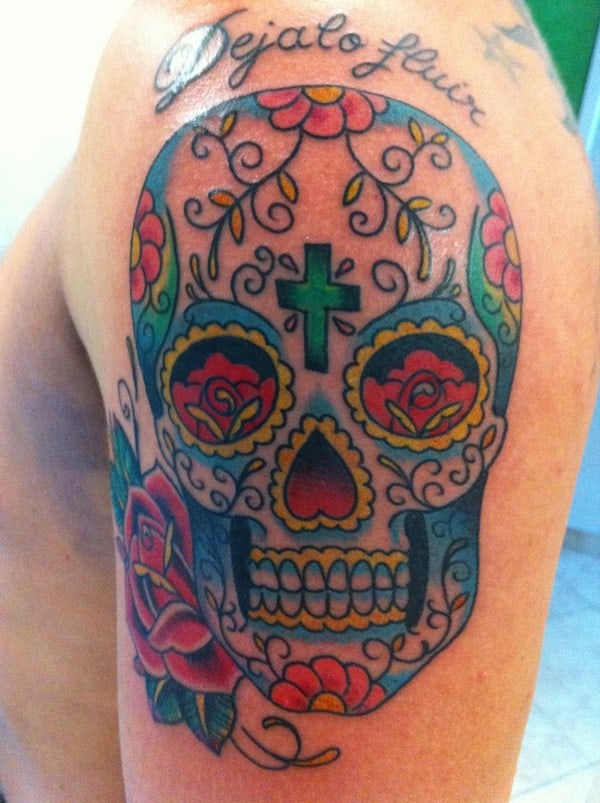 Celebrities
For sure, you are no longer surprised that a skull tattoo is a common choice of a lot of famous personalities in the world. If you want to know these people, then here are some of their names:
Placement Guide
Just in case you do know, the placement will also matter to achieve its greatness. Even so, it is all up to you where you wish to put it. But of course, it would be great to think about its placement many times before getting a tattoo. Skull art tattoos can be placed on several parts of the body. Mostly men prefer mostly having these tattoos on their sleeves. That is the upper part of the arm. Other places include the back, the thigh (ladies), the chest (men) and a few people place them on neck, foot, hip, stomach and legs.
Popular Design Options
The first impression one gets about a skull art is a cool and fearless attitude, but it can be used in many different ways and combines with various symbols to give it an entirely new meaning. Tattoo designers have used their creative ideas to add a new dimension to designs by incorporating other symbols, designs or even text with them. They can be designed in different sizes, shapes and colors to create a striking effect. Some customized tattoos have been created to infuse life into the design, with detailed designing and abstract lining. A pink colored skull with hearts for eyes or a bow perched under it is a cool skull design for women. Some other elements which can be added to the basic skull design are roses, snakes, crow, heart, and so on. Here are some other cool design ideas:
Some other skull art tattoos may feature skull with other objects like flame, birds (like phoenix, humming bird), butterflies, feathers, anchors, dreamcatcher, dagger, angels, wings and stars. One can note the aesthetic value as well as symbolic meaning of these tattoos before having them inked. The choice in skull art tattoo designs, is so wide that it can be quite confusing to pick the right one. A bit of research can be of great help in making the correct choice among the various options available in skull designs, as these tattoos are going to be a part of you always.
Final Words
There is no question about the fact that skull tattoos are great adornments on anyone's body. One thing about it is it is very symbolic and meaningful. You can have a lot of choices when it comes to a skull art. You just have to know what is the design that suits you best.