Great numbers of men and women worldwide are now considering having stomach tattoos. Check out this guide to some of the best ideas we've come across.
Coverage
Tattoos on the stomach normally have wider coverage since the stomach part of a person is wide enough. Even so, this does not mean that you have to ink your entire stomach if you want to go for these tattoos. It actually depends on your decision. You can always go for a full stomach that will cover right from your stomach up to the bottom part of your chest. But if a full stomach design is not a great idea for you, then why not go for a half stomach design or a quarter one. The tattoo can even be placed on the side of your stomach right at the front of your kidneys.
Advantages
Unlike other tattoos on the body, tattoos on the stomach can be very advantageous on your part as their wearer. In fact, these advantages are the main reasons why more and more people are going for these tattoos.  These tattoos will also mean that you are aware of the latest trend, especially in the fashion world. Yes, these tattoos can be great additions on your unique and gorgeous fashion statement. Tattoos on the stomach can also be your weapons in telling the whole world what kind of person you are. This is the reason why you should choose a design that perfectly fits on your personality. Hiding these tattoos would also be easy for you. You can just wear a normal shirt or a dress, and these tattoos will be nowhere to be seen.
Disadvantages
If these tattoos have advantages, these can also have their own shares of disadvantages for sure. One big disadvantage of getting tattooed on the stomach part is the intense pain that you are going to feel. This is actually expected since stomach skin is really smooth. If you want to have gorgeous stomach tattoos, then you should be ready for the pain that these tattoos associate with. Tattoos on this part may also take some time, as far as healing process is concerned. With this, you should be patient enough until it is fully healed. Infections and irritations can also be acquired here, so you must be very careful.
Celebrities With Tattoos On their Stomach
Celebrities in the world have appreciated the beauty of a tattooed stomach, which is why they got some on their stomach. Here are the names of these celebrities:
Tattoos are meant to attract attention and they are to be inked on the places where they are most likely to catch the eye of the onlookers. At the same time, the placement of the tattoo should be such that it can be concealed as and when required. They are a complicated fare and need to be chosen only after careful consideration and advice of an expert tattoo artist.
What makes them complicated?
Tattoos on the stomach make a great choice for avid tattoo lovers as they have the amazing quality of being revealed or concealed easily as per the need and preference of the bearer. It is just a matter of wearing the right kind of outfit and you are ready to flaunt your stylish stomach tattoo or hide it, for that matter.
However, there is a point which makes having a stomach inked a bit complicated for women, who still has to undergo the process of pregnancy in her life. When a woman gets pregnancy, the whole of her body undergoes a series of changes as the pregnancy progresses, the stomach being the most influenced area. As the baby grows in the womb, the woman gains weight and inches across the midriff, which can cause unsightly stretch marks in most of the women. It is hard to avoid the impact of these physiological changes, even if she makes the hardest of efforts to manage her lifestyle because these things are purely natural, rather than being under the control of the humans. Stretch marks inflicted as a consequence of these radical changes can spoil the beauty, which already has been inked on the woman, which is the reason why most women would not like to have a tattoo before pregnancy.
The tattooed stomach is most likely to be ruined by the stretch marks and if they do not manifest themselves, the change in shape of the woman's body can simply distort the tattoo or cause it to shift from its original position, as the skin loses elasticity and gets loosened up. There may be a few lucky ones, whose tattoos may be least affected after recovering from pregnancy, but the proportion is very small. Still, it is perfectly a matter of personal decision, but the wise thing is to get a tattoo on stomach only after the woman has been through with the pregnancy stage of her life. The reason behind this is that there is a lot of time and money involved in having a tattoo inked, in addition to the pain factor. Moreover, a tattoo is going to be a part of you forever and you would want it to retain its beauty, despite the physical changes that one may experience.
Popular Stomach Tattoos For Men and Girls
Primarily, tattoos on stomach are favored by women, which is the reason why most of the stomach tattoo designs are so feminine and delicate. Creative tattoo artists have worked on creating some spectacular variety. Here are some popular tattoo designs for stomach:
Some other elements, which can be incorporated in stomach area , are stars, moon, sun, birds designs, tribal designs such as Maori or Koi fish, musical designs and dragon tattoos. The design chosen for stomach or any other kind of tattoo needs to be chosen with great care as they are going to stay with you forever and ever. You might want to check our collections of design such dreamcatchers, anchors, arrows, compass, geometric, heart, infinity, trees, phoenix, swallow, hummingbirds, fish, lion, wolf or elephant for Stomach area.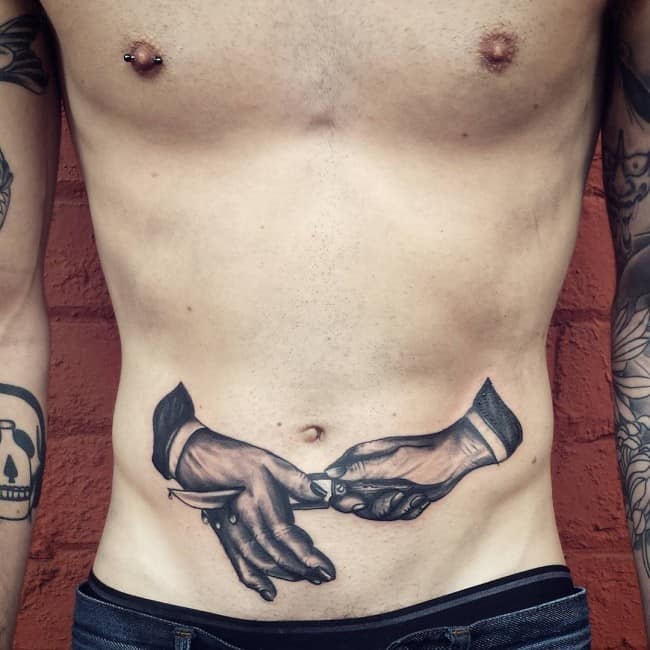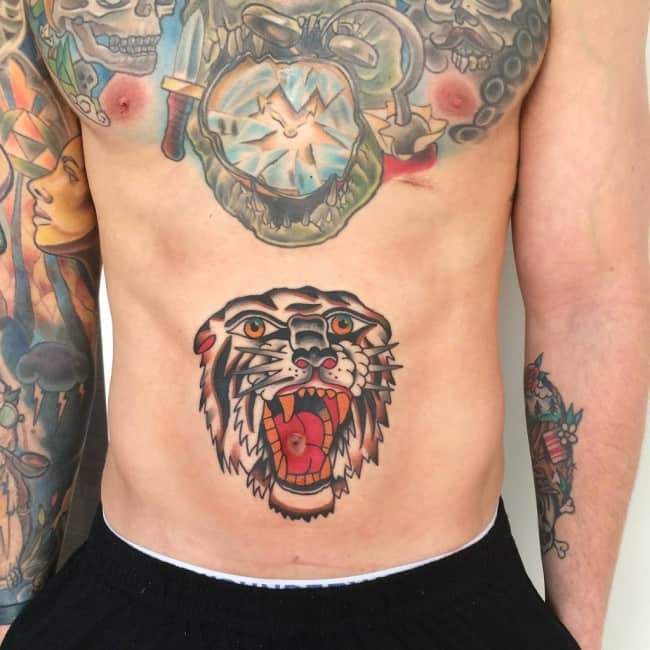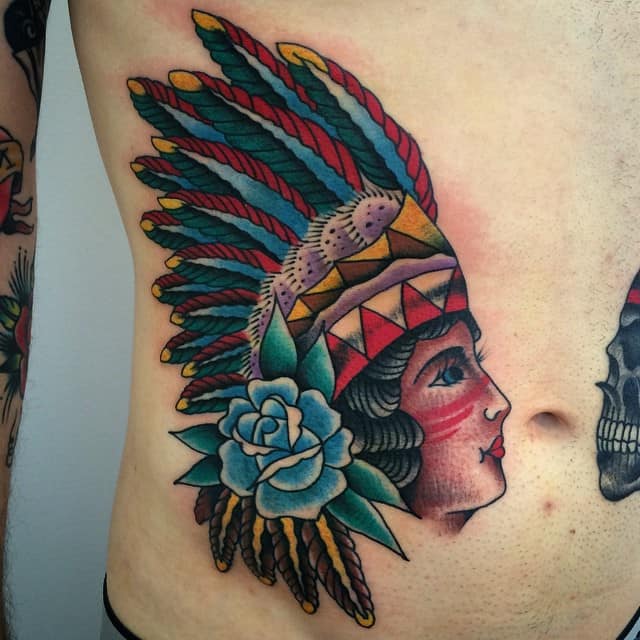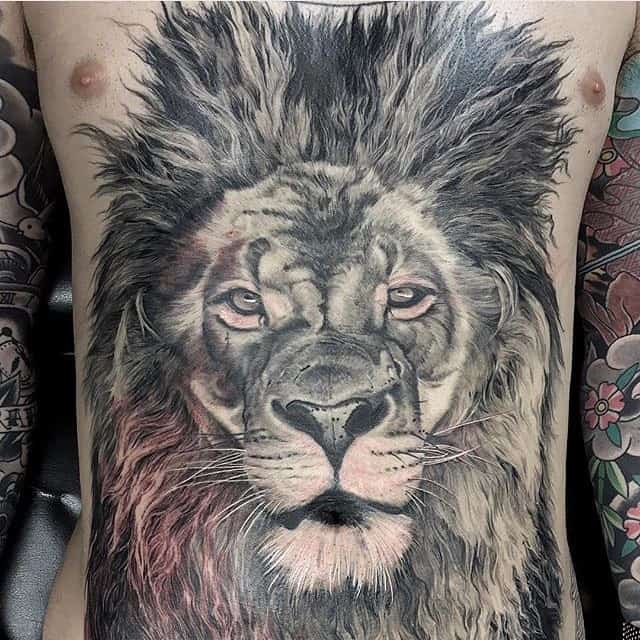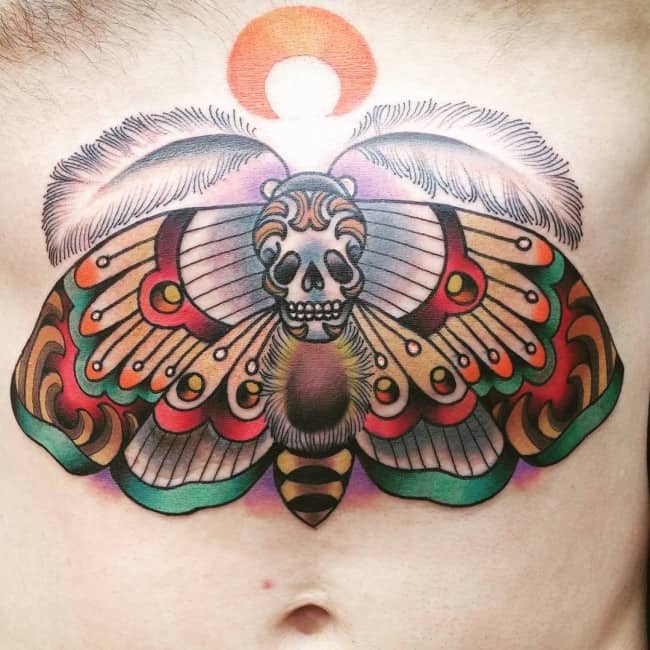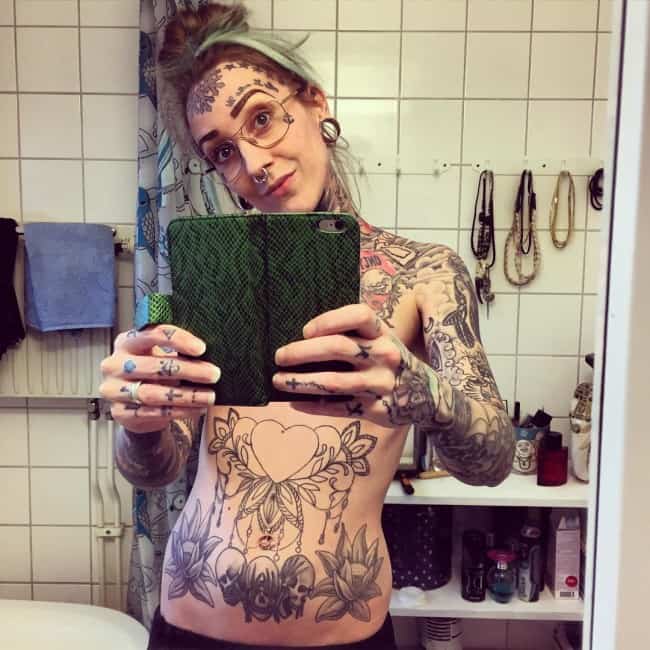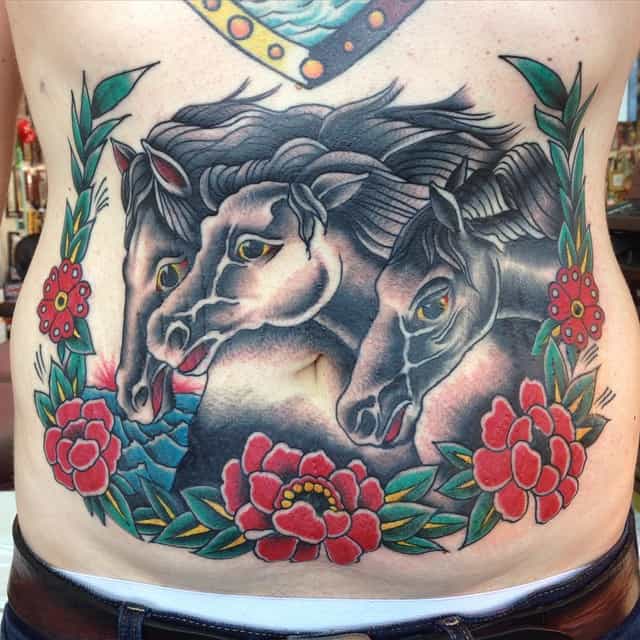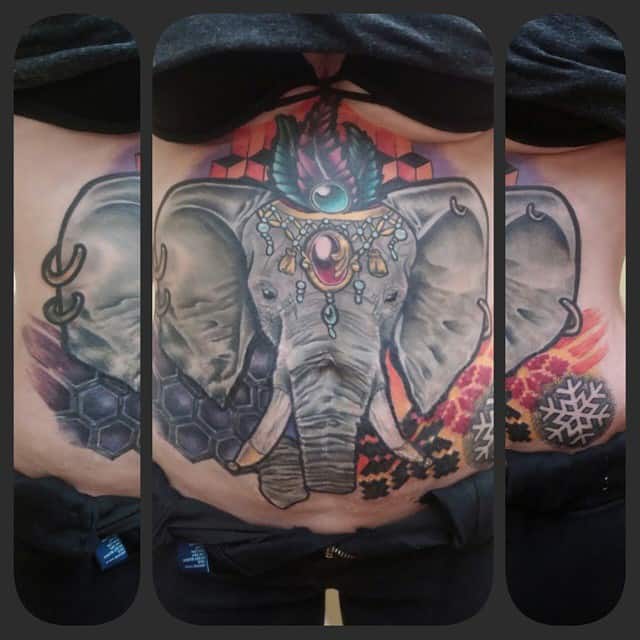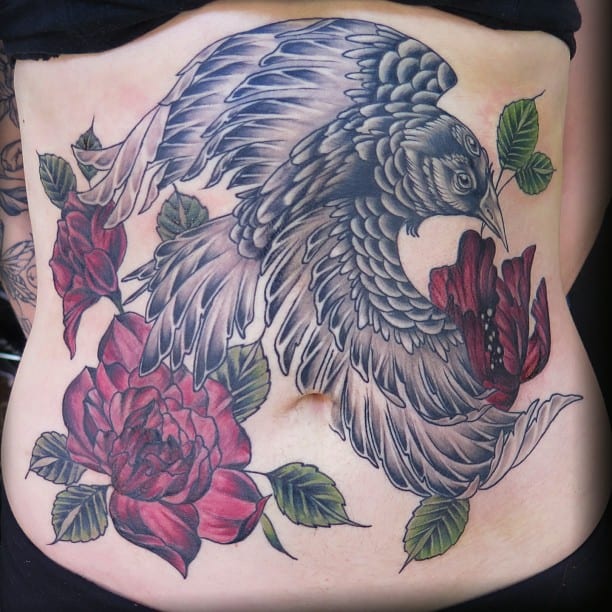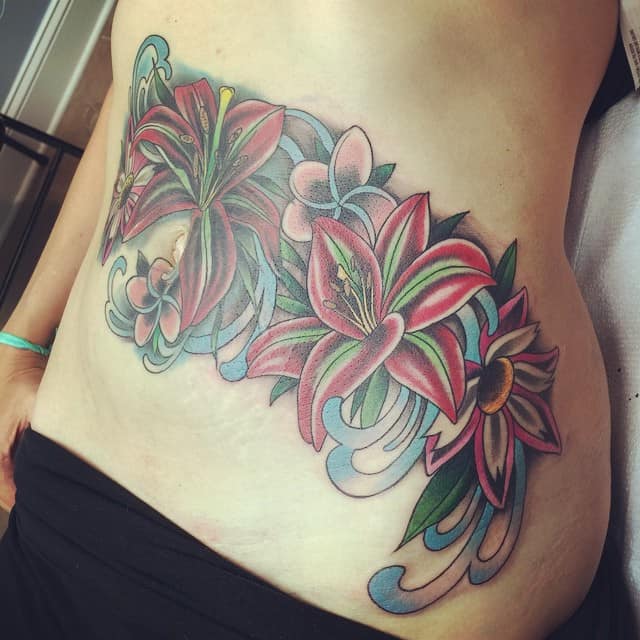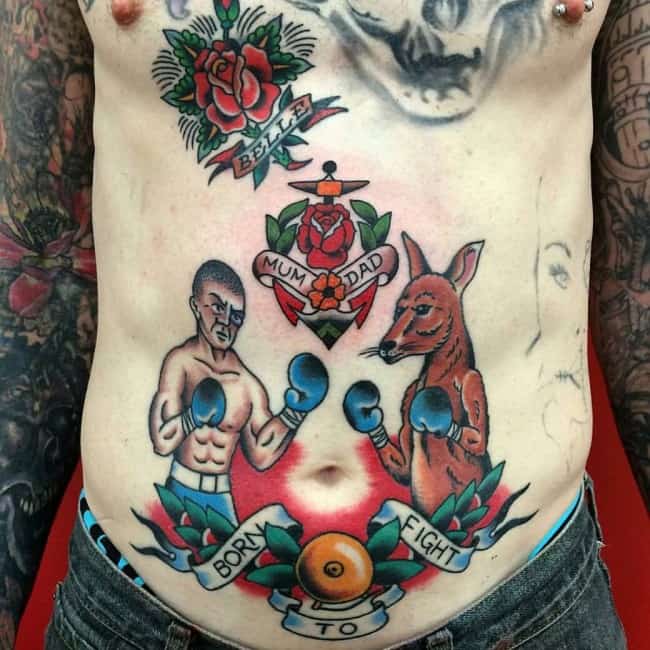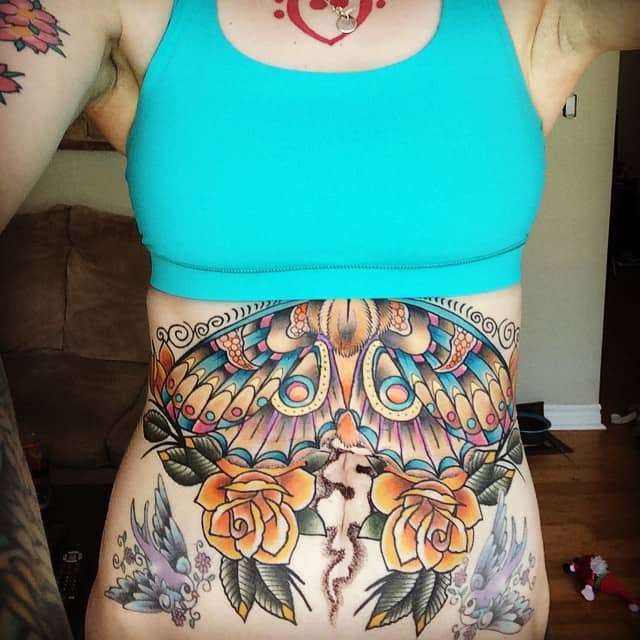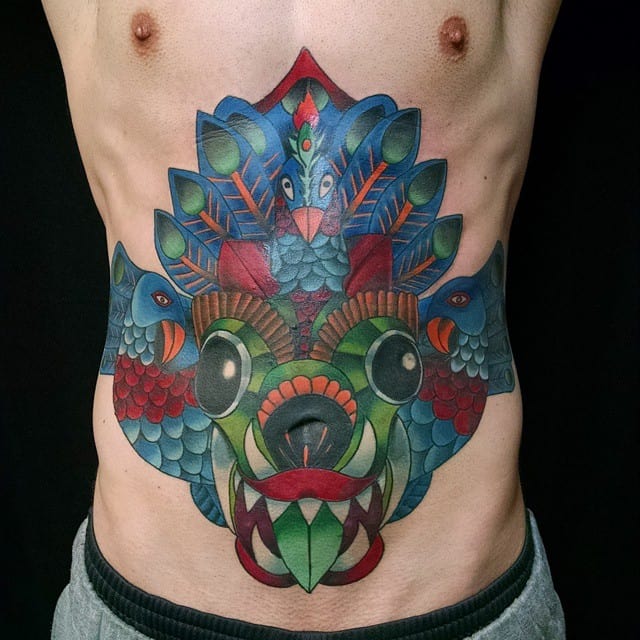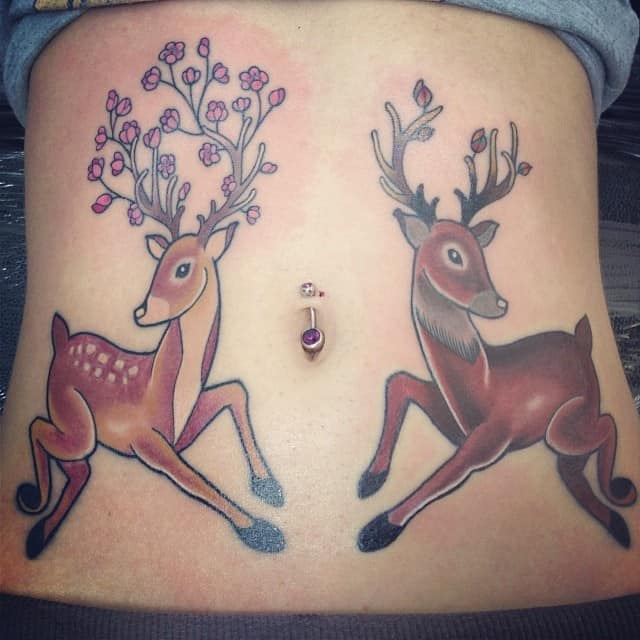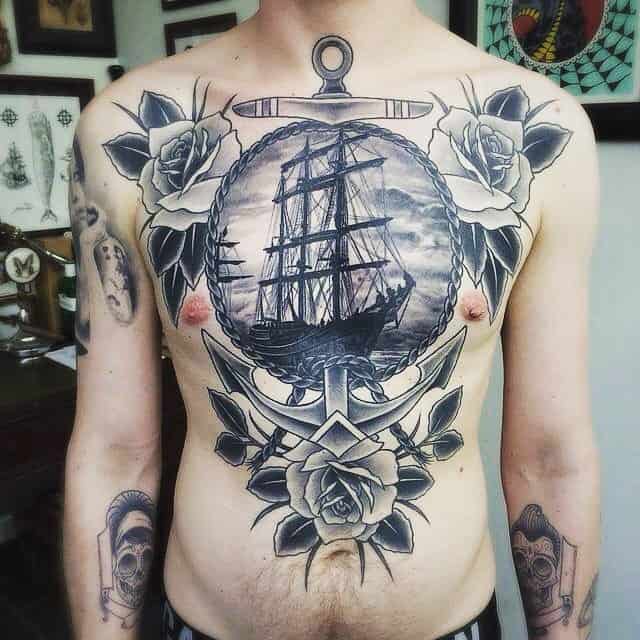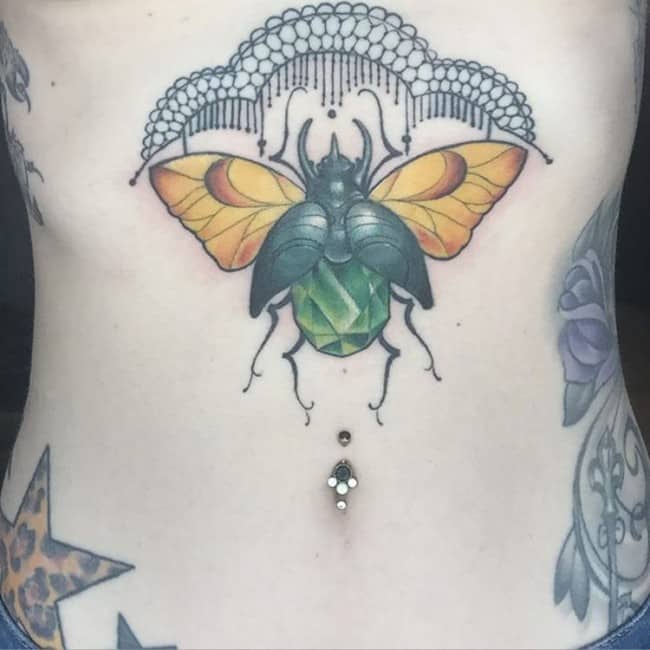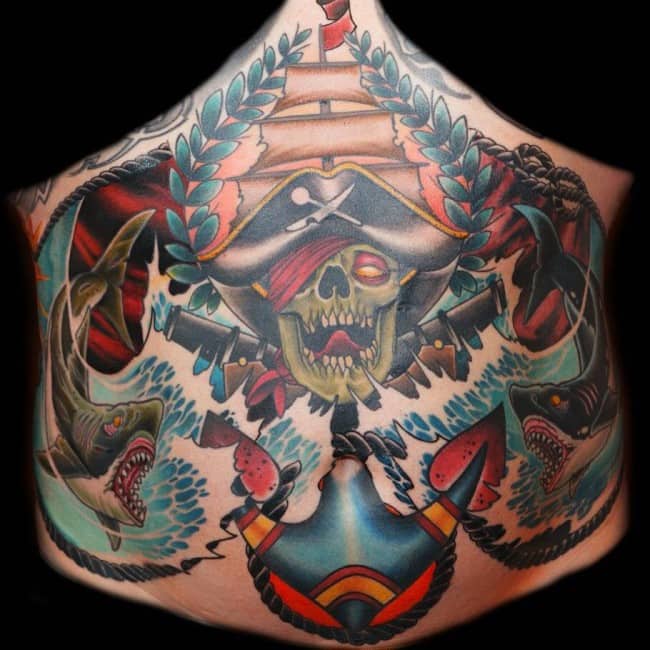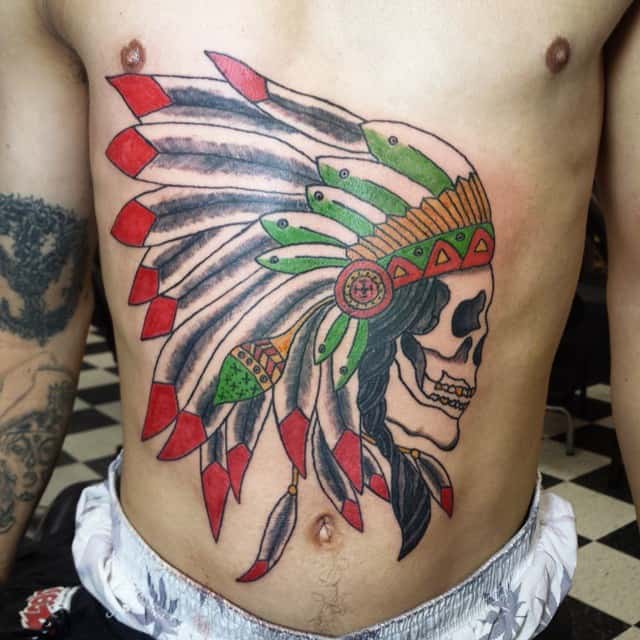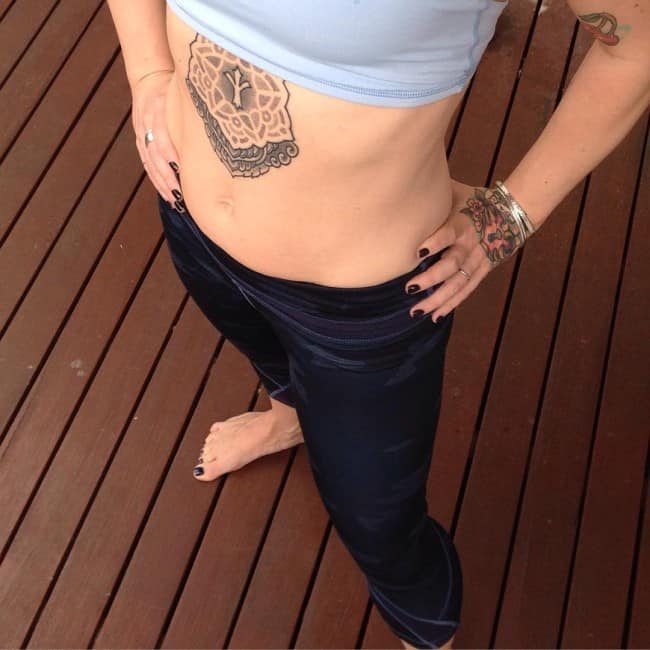 Worth-Considering Tattoo Designs For Stomach
If you are one of those individuals who think of having stomach inked, then you must consider first the wide varieties of tattoo designs that you can choose from. You can always check the design portfolios of your hired professional tattoo artist, so that you can choose the best design for you. You can even design your own, and let your tattoo artist engraved it on your stomach if you want to. Here are some of the tattoo designs for stomach area that are worth-considering:
Witch and Crows Tattoo Design – This bold  design will be perfect if you are considering a full stomach covered. It displays an image of a witch that is accompanied with one or more crows. This design would depict rebelliousness and bravery.
Abstract Design – This design will certainly look good on the stomach of men. It is simply because this design exudes masculinity, making those men out there extra hot in the eyes of many women. This particular design is just like a tribal one.
Crown Design and Anchor Design – This is another perfect design for men to consider. The crown will be engraved on the chest part, and the anchor will be placed right at the center of the stomach. Such design symbolizes manliness.
Skull Tattoo Design – Skull symbolize death, so this design is good for those people out there who do not fear death. It would look great in both men and women's stomach. For women, adding some floral designs on the main designs would be a great idea.
Butterfly Dagger Design – If you want a colorful design, then the butterfly dagger would be perfect for you. A lot of women are going for this particular gorgeous and colorful design.
Angel Design – This is another common option for stomach area. It can be great for men and women. For those religious people, this design would also make a difference.