Tattoos are meant to attract attention and they are to be inked on the places where they are most likely to catch the eye of the onlookers. At the same time, the placement of the tattoo should be such that it can be concealed as and when required. One of the most popular tattoo designs is the stomach tattoo, which looks really sexy and alluring, making them a perfect choice for women. Stomach tattoos are a complicated fare and need to be chosen only after careful consideration and advice of an expert tattoo artist.
What makes Stomach Tattoos Complicated?
Stomach tattoos make a great choice for avid tattoo lovers as they have the amazing quality of being revealed or concealed easily as per the need and preference of the bearer. It is just a matter of wearing the right kind of outfit and you are ready to flaunt your stylish stomach tattoo or hide it, for that matter.
However, there is a point which makes having a stomach tattoo inked a bit complicated for women, who still has to undergo the process of pregnancy in her life. When a woman gets pregnancy, the whole of her body undergoes a series of changes as the pregnancy progresses, the stomach being the most influenced area. As the baby grows in the womb, the woman gains weight and inches across the midriff, which can cause unsightly stretch marks in most of the women. It is hard to avoid the impact of these physiological changes, even if she makes the hardest of efforts to manage her lifestyle because these things are purely natural, rather than being under the control of the humans. Stretch marks inflicted as a consequence of these radical changes can spoil the beauty of a stomach tattoo, which already has been inked on the woman, which is the reason why most women would not like to have a stomach tattoo before pregnancy.
The stomach tattoo is most likely to be ruined by the stretch marks and if they do not manifest themselves, the change in shape of the woman's body can simply distort the tattoo or cause it to shift from its original position, as the skin loses elasticity and gets loosened up. There may be a few lucky ones, whose stomach tattoos may be least affected after recovering from pregnancy, but the proportion is very small. Still, it is perfectly a matter of personal decision, but the wise thing is to get a stomach tattoo only after the woman has been through with the pregnancy stage of her life. The reason behind this is that there is a lot of time and money involved in having a tattoo inked, in addition to the pain factor. Moreover, a tattoo is going to be a part of you forever and you would want it to retain its beauty, despite the physical changes that one may experience.
Popular Stomach Tattoo Designs
Stomach tattoos look amazingly sensuous and sexy, as the placement itself is so alluring, stretching around the navel and covering the whole of the stomach area. Primarily, stomach tattoos are favored by women, which is the reason why most of the stomach tattoo designs are so feminine and delicate. Creative tattoo artists have worked on creating some spectacular variety in stomach tattoo designs. Here are some popular stomach tattoo designs:
Some other elements, which can be incorporated in stomach tattoo design, are stars, moon, sun, birds designs, tribal designs such as Maori or Koi fish, musical designs and dragon tattoos. The design chosen for stomach tattoo or any other kind of tattoo needs to be chosen with great care as they are going to stay with you forever and ever. You might want to check our collections of design such dreamcatchers, anchors, arrows, compass, geometric, heart, infinity, trees, phoenix, swallow, hummingbirds, fish, lion, wolf or elephant for Stomach tattoo ideas.
Best Images Of Stomach Tattoo Designs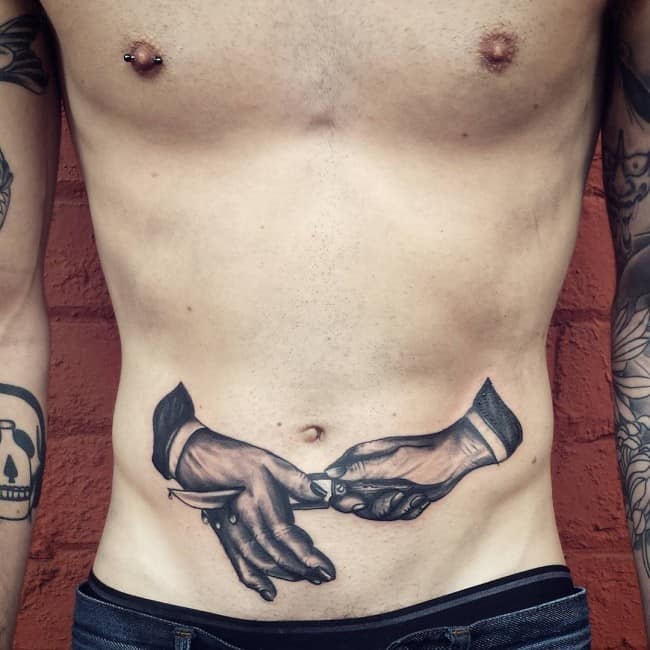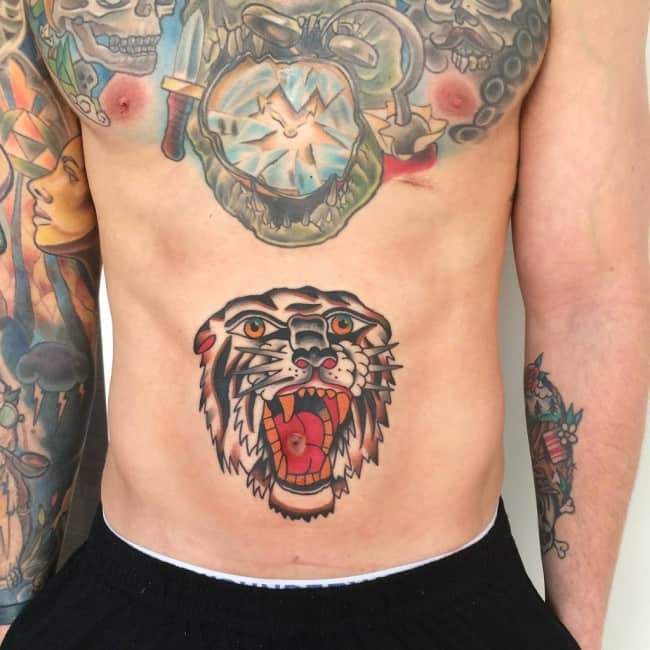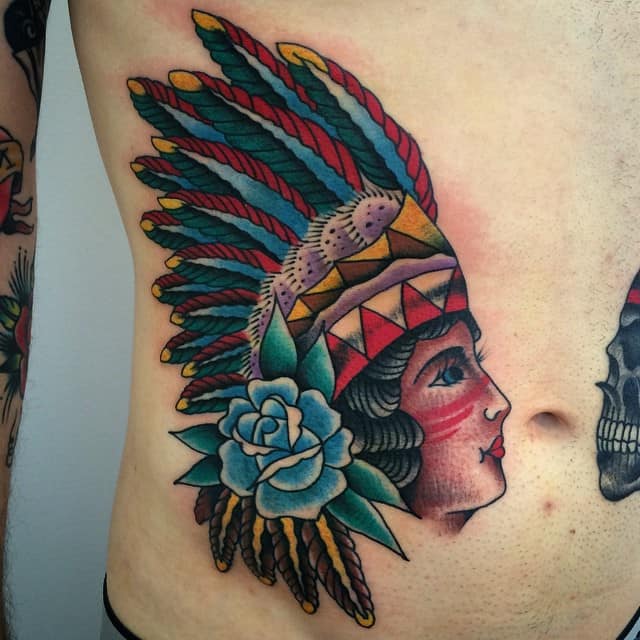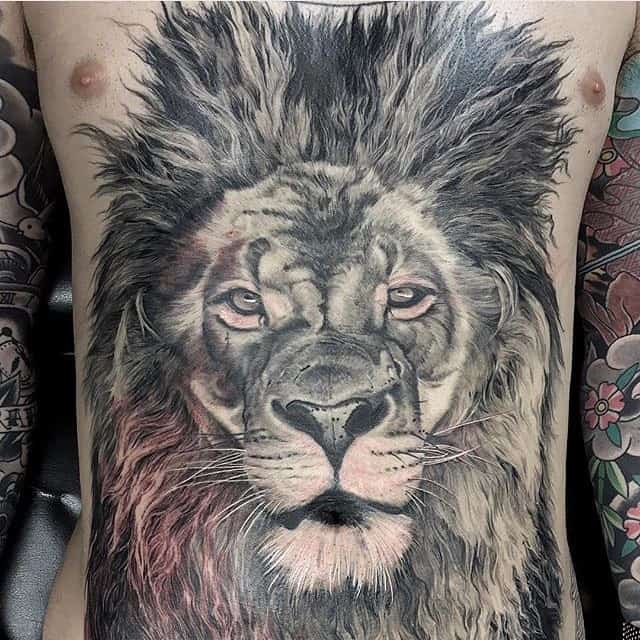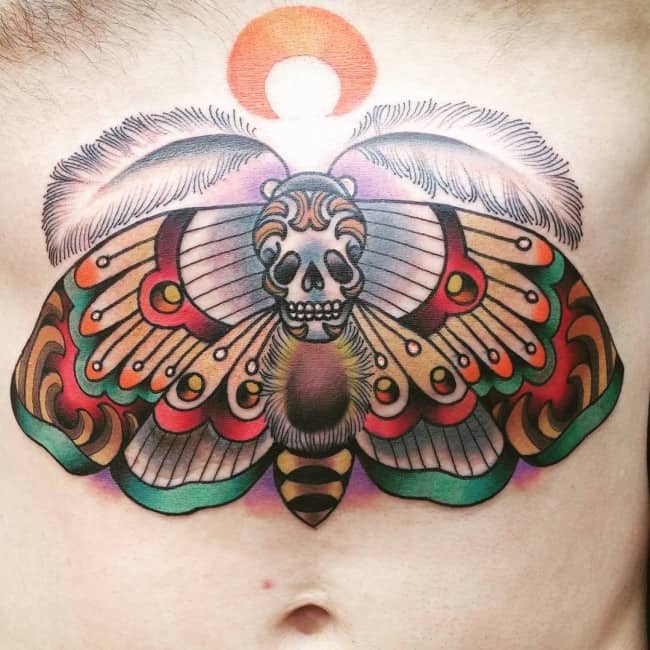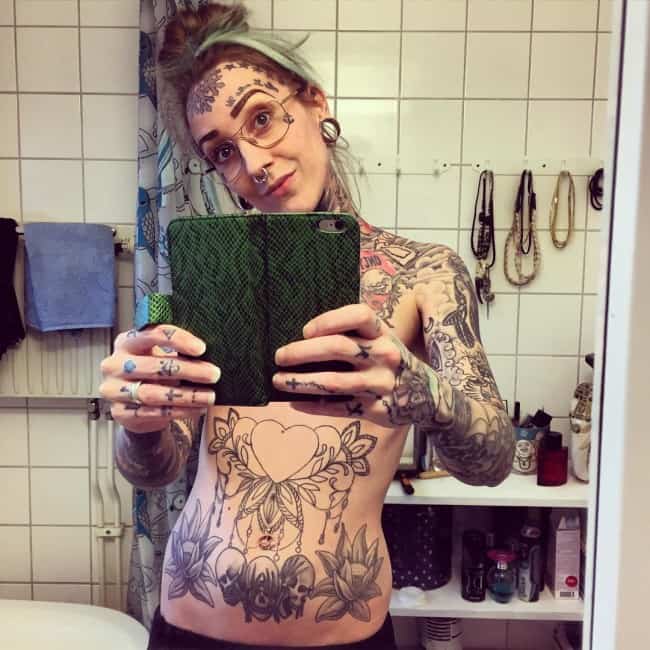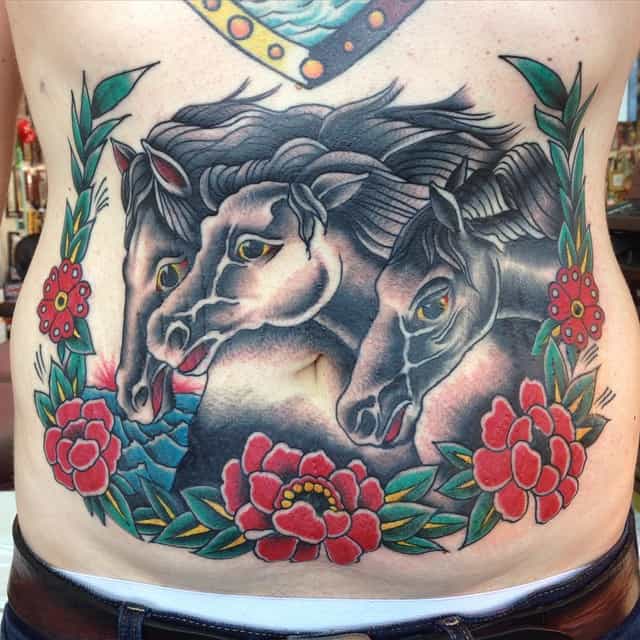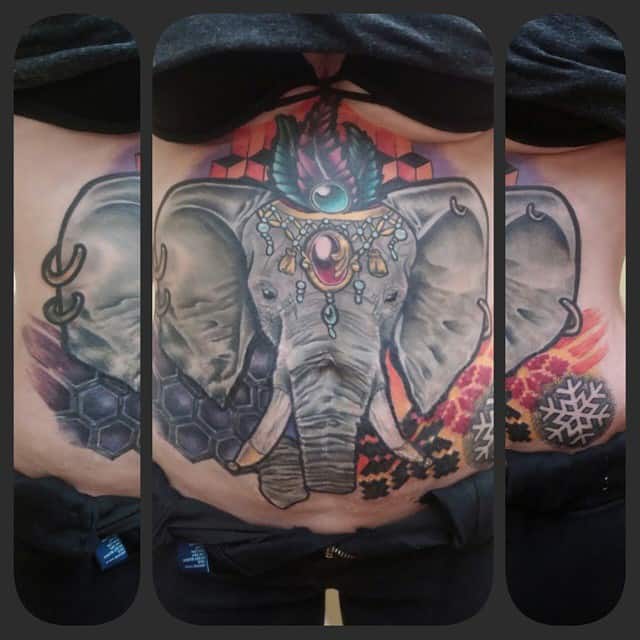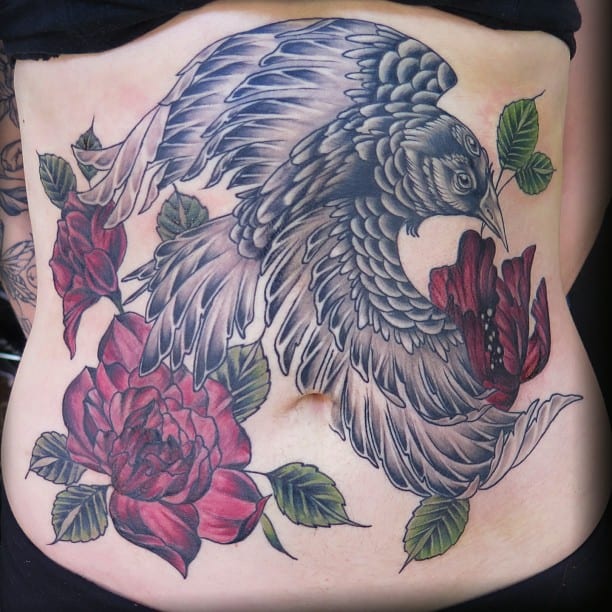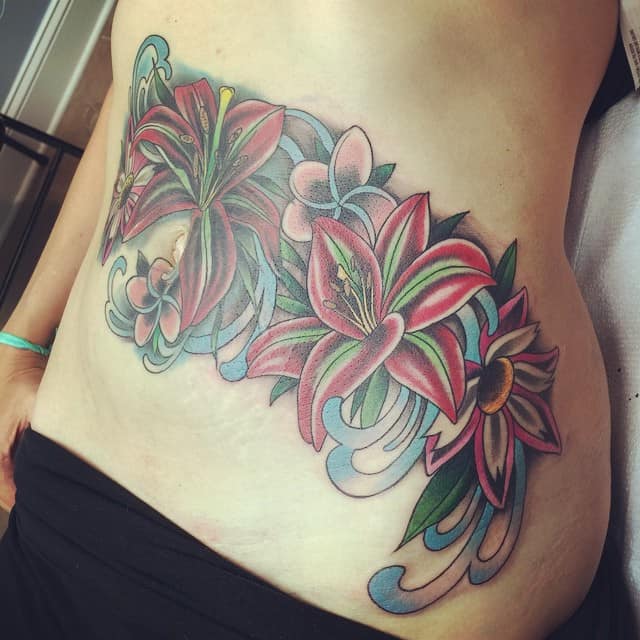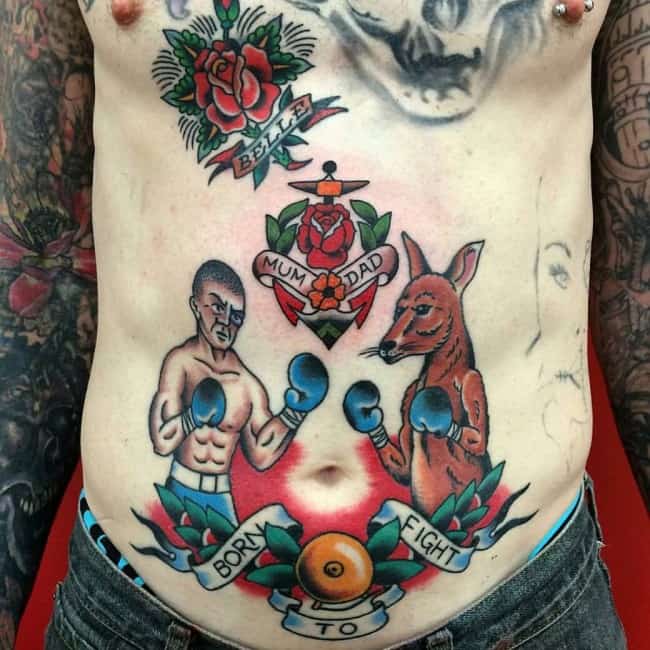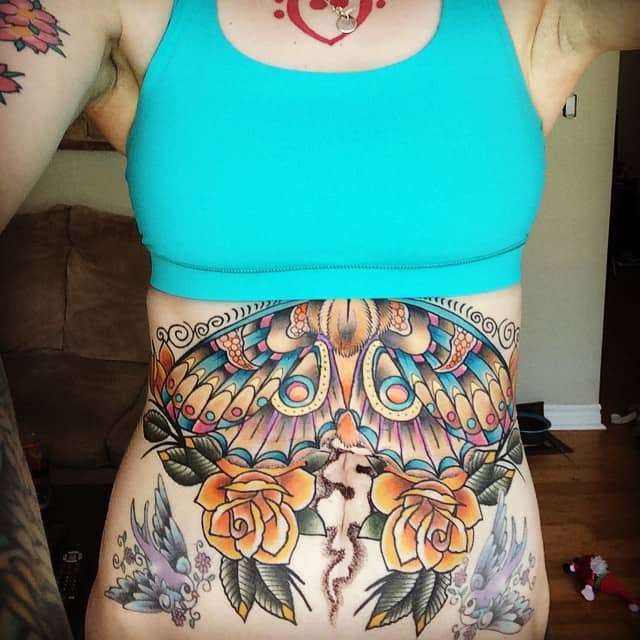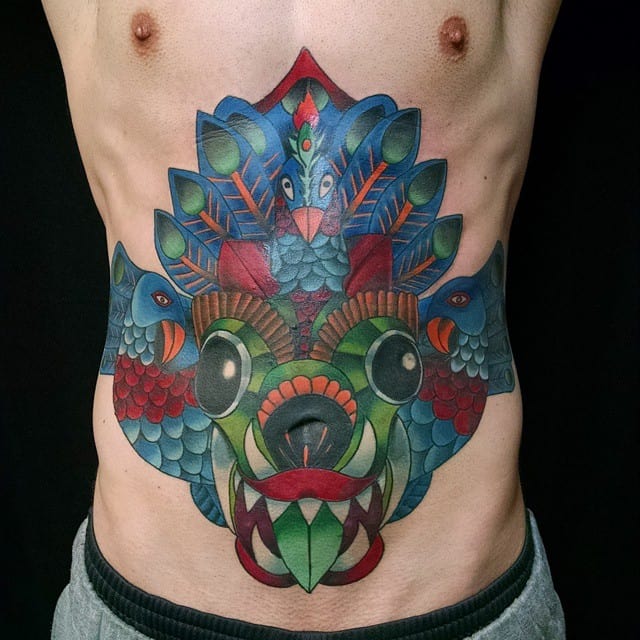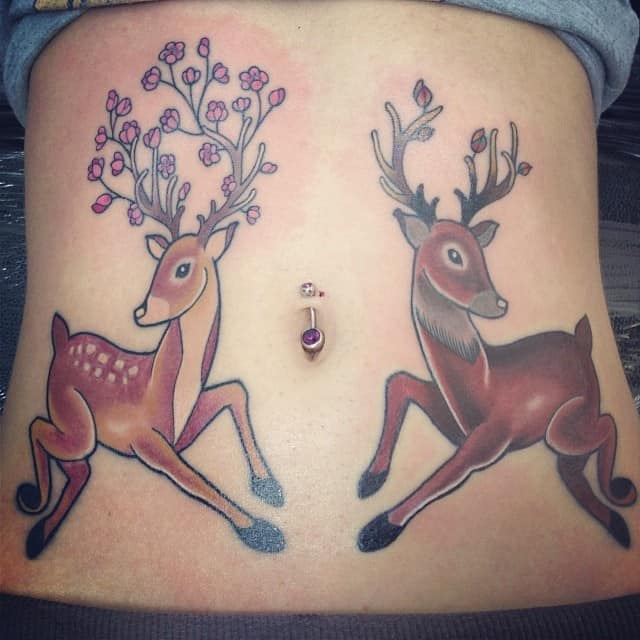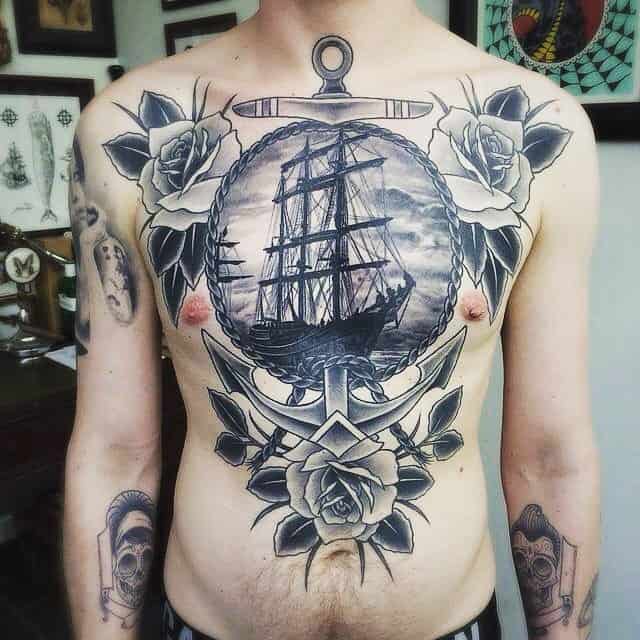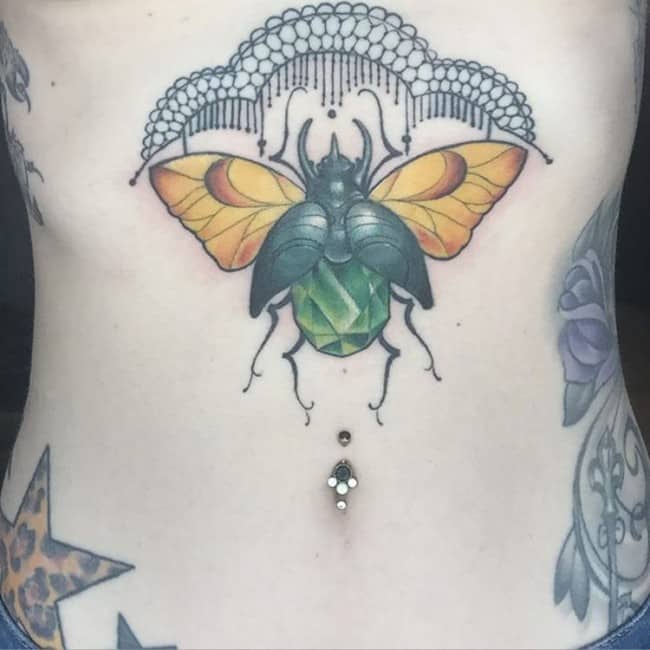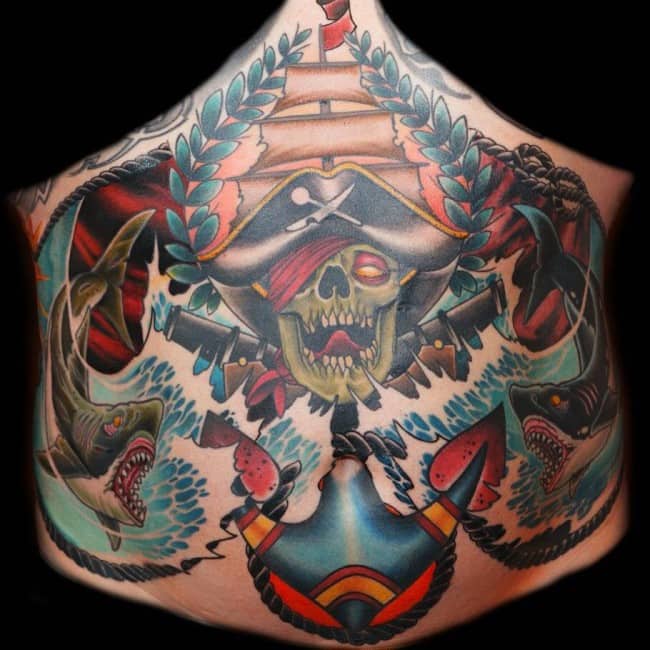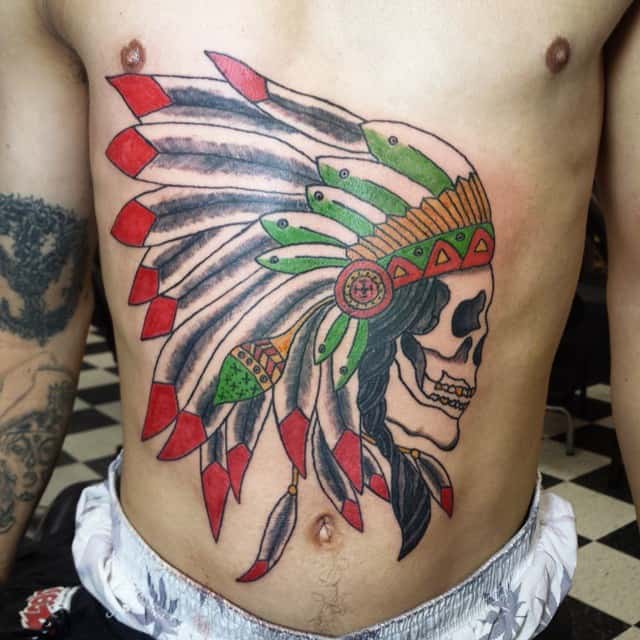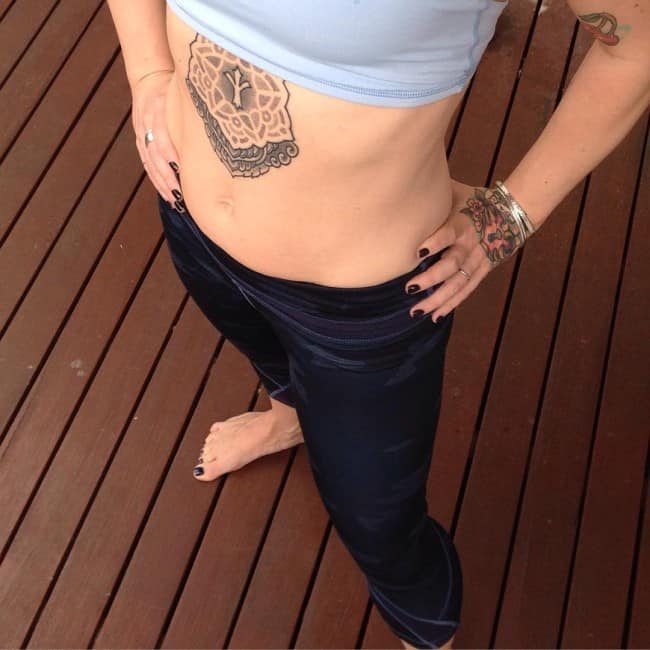 Summary
Stomach tattoos make an alluring choice for women as they look amazingly sensuous and sexy. But one must contemplate well before having them etched as these tattoos may lose their grace after undergoing pregnancy, as the physical changes such as stretch marks can change the looks and shape of the stomach tattoos.