Ankle tattoos are becoming the choice of many individuals worldwide who want to embrace the world of tattooing. It is simply because these tattoos are certainly gorgeous adornments, especially if you want tattoos that are less noticeable in nature due to their smaller sizes and placement in the body. There are several designs that are unisex in nature. Even so, they are actually the best to look at to women who sport them. It is because they are made from soft lines, perfect for all those female tattoo lovers. The truth is, men can still wear these tattoos in their body, but the details of the tattoo designs should be bold enough in order to emphasize masculinity.
In fact, tattoos on ankle play a great role in setting a woman apart in a crowded place. The pain factor and price paid for getting such a cute and attractive tattoo become very small and insignificant things when you weigh these factors against the amount of attention you can get on the basis of these tattoos. They have been popularized around the world because many global celebrities have been seen with such tattoos on many occasions.
The Significance
As said before, these tattoos are feminine in nature and are just right tattoos for girls and women who seek attention. They stand for boldness and cuteness and grab attention on the very first look, despite being small in size. They can rightly be called the fashion statement in today's time. The surface area available for the ankle is quite small, which makes the choice limited in terms of size. Also, they are high in cost and painful too, due to the delicate area having a lot of bones and muscles. A feasible solution to this problem is to get the job done in two sittings, having the outline of the tattoo done in the first sitting followed by the filling and shading done in the next sitting, which comes after a reasonable gap of time. These factors have brought forward a new trend in these kinds of tattoos, which are artificial tattoos, the inexpensive and painless option, as in henna tattoos. Such tattoos can be placed on the upper ankle, inner ankle or its outer side, depending upon the design of the tattoo and the preference of the bearer.
Advantages and Disadvantages
Of course, having tattoos on the ankle is both advantageous and disadvantageous. This is actually a normal thing since people will never go for a certain thing if they will only get nothing but worse things. Here are some of the advantages you can enjoy:
Great Amount of Sex Appeal – For sure, you have noticed that sex appeal is abundantly packed to those people who are wearing tattoos on their ankle. This can't be explained literally, but science surely has an explanation for this thing.
Intensified Gorgeousness – Men and women will also appear more beautiful and handsome in the eyes of many people because of having tattoos.
Intensified Fashion Statement – It can also make your fashion statement even better.
Explains Your Personality – People will know your personality without having the effort to talk to you. By just looking at your ankle is certainly enough.
If there are advantages, there are also disadvantages that you should expect. Here are some of them:
Some people may criticize you inconsiderately.
You need to exert extra effort in covering them. This is true especially when you need to attend a very conservative religion-related event.
You may look rebellious to others.
Celebrities With Meaningful Anklet Tattoos
Celebrities are considered to be the first promoters of tattoos in this particular generation. There is no question about that since they are very influential, and, many people are more than willing to follow them. Just like any other ordinary tattoo lover, celebrities also allowed themselves to get tattooed due to several deeper reasons aside from coping with the latest trend. Here are some names of celebrities who are proudly sporting them:
Drew Barrymore – This 41-year-old gorgeous Hollywood celebrity appreciates the beauty and meaningfulness of an ankle design. This is why she has a cross designed on her right ankle. The cross is then wrapped with kinda like a flowery vine.
Charlize Theron – This American South African Hollywood beauty has a small-sized blue flower tattoo position on top of her right foot. And at the back portion of her right ankle, a Koi fish-designed tattoo is engraved. Maybe, it is just her lucky charm since Koi is believed to be a fortune fish.
Shannen Doherty – This gorgeous "Beverly Hills" star has a cross-designed tattoo on her right ankle, and this tattoo signifies glorification on her extremely successful career in Hollywood.
Sara Rue – This famous American television star has engraved a small size butterfly tattoo on her right ankle. It then clearly shows how adventurous and free-spirited type of a person she is.
Virginia Madsen – This "Class" movie star is obviously fond of getting tattooed. She has an unknown tattoo on her shoulder, a small size rose tattoo on top of her right foot, and a cross-designed tattoo on her left ankle. This cross tattoo she has speaks for her strong faith in Christianity.
Small Design Ideas for Ankle Tattoos
Needless to say, there are wide options that you can enjoy when it comes to anklet tattoo designs. It is now up to you what to choose. However, make sure that you consider the question, what is your purpose of choosing such anklet tattoo design. Here are some of the designs that are worth considering:
Cupcake Tattoo on Ankle – This is one popular design for the ankle that is chosen by a lot of women out there. Since cupcake is a sweet treat, this tattoo will simply show the sweet side of you.
Butterfly Tattoo on Ankle – This kind of design simply showcases your personality, which is like a colorful butterfly. It simply signifies the great adventurousness that you are possessing as a human being. You love to go everywhere in order to see how beautiful the world is.
Rose and Jasmine on Ankle – This design will show your two personalities. Jasmine flower will signify how gentle and feminine you are in nature. On the other hand, the rose will bring the banner of your gorgeousness, fierceness, and mysteriousness.
Leftie and Rightie – This design is a very interesting one. You can choose any designs, but make sure that your left and right ankles are tattooed in order to live up to the essence of this design. One popular design is a wing; left wing and the right wing. This will show how free-spirited you are, and how you appreciate the essence of freedom.
Ankle bracelet tattoo is another best option to opt.
Final Words
Without a doubt, ankle tattoos can be great accessories engraved on your body. However, you should be prepared enough to accept the varied reactions of the society before going for tattoos.
Overall, tattoos on ankle are the coolest and the best way for girls to make heads turn at any event and gathering, because they complement her dress and makes her impress others with their small size, yet fantastic sex appeal.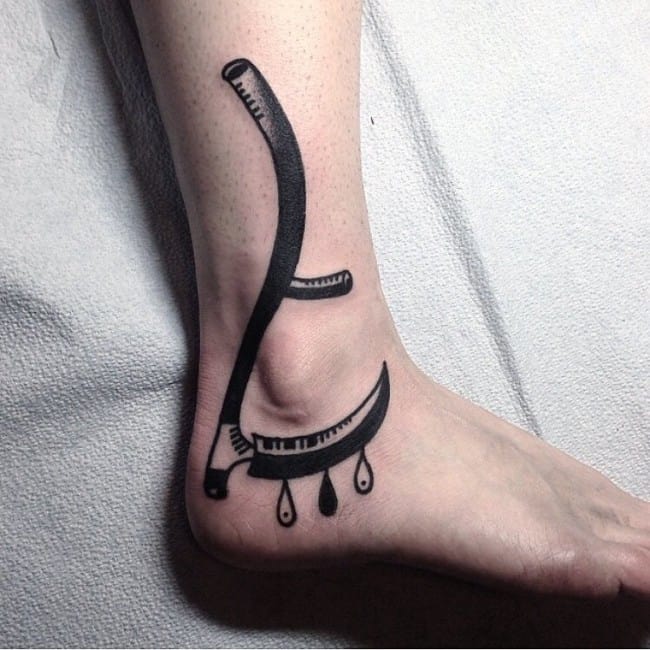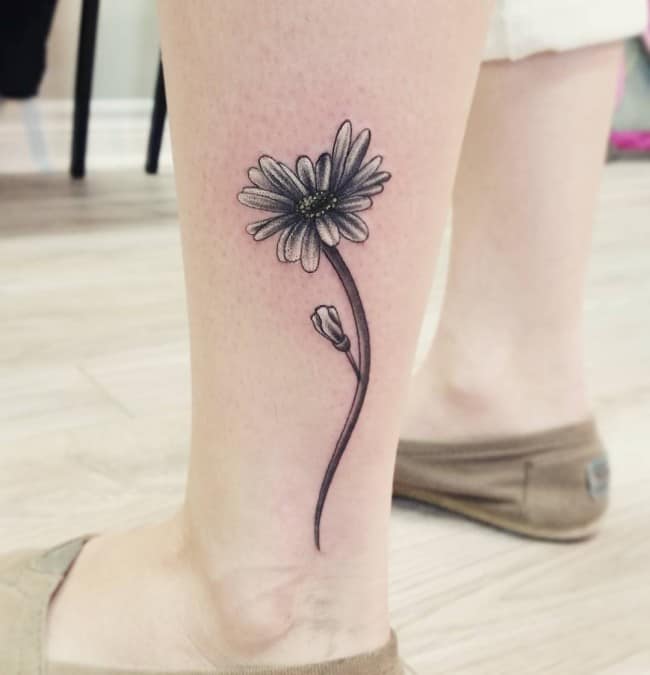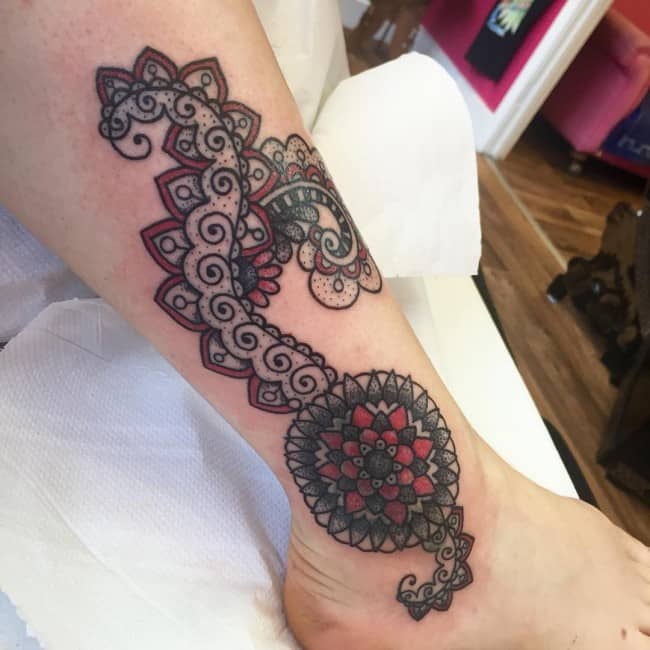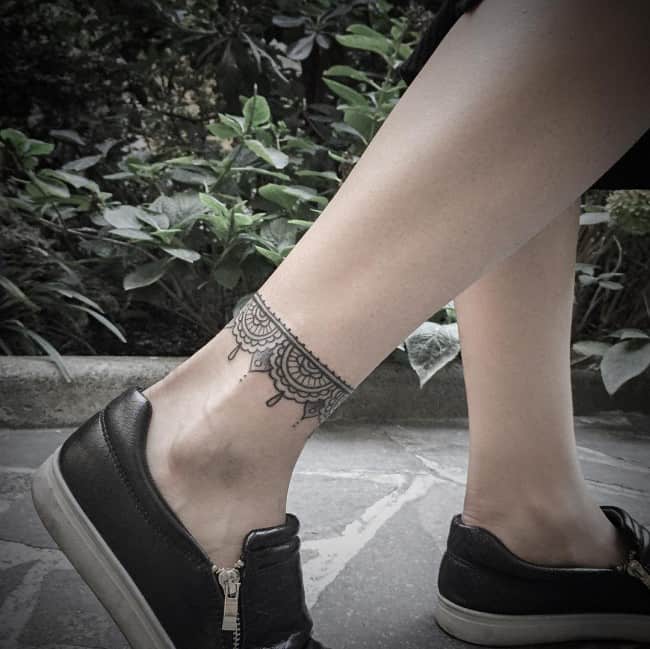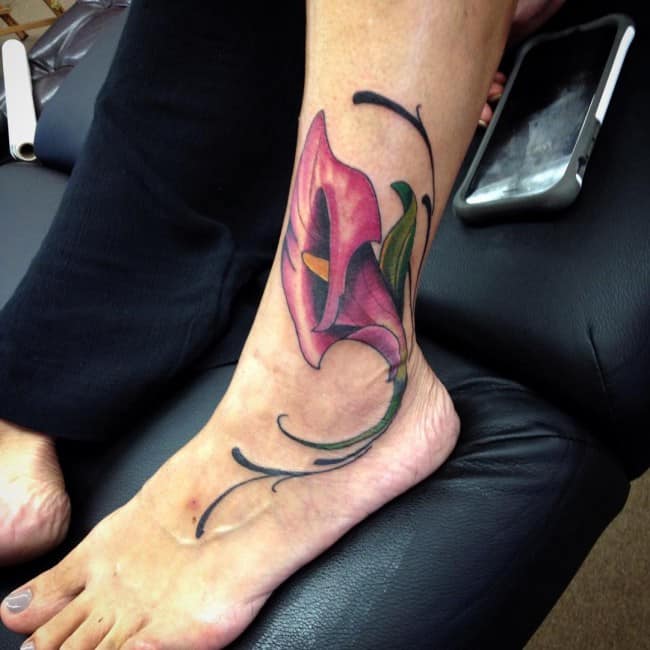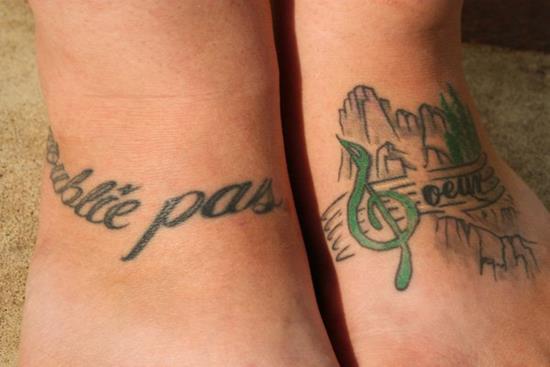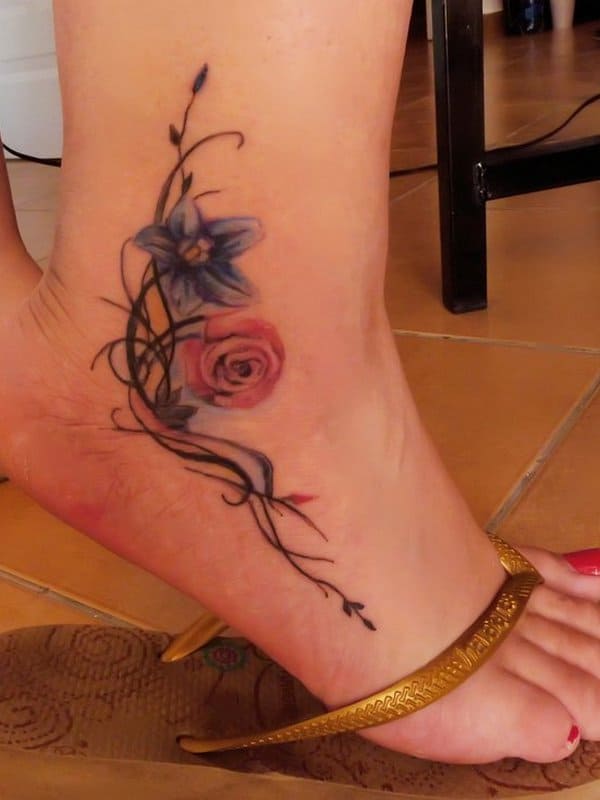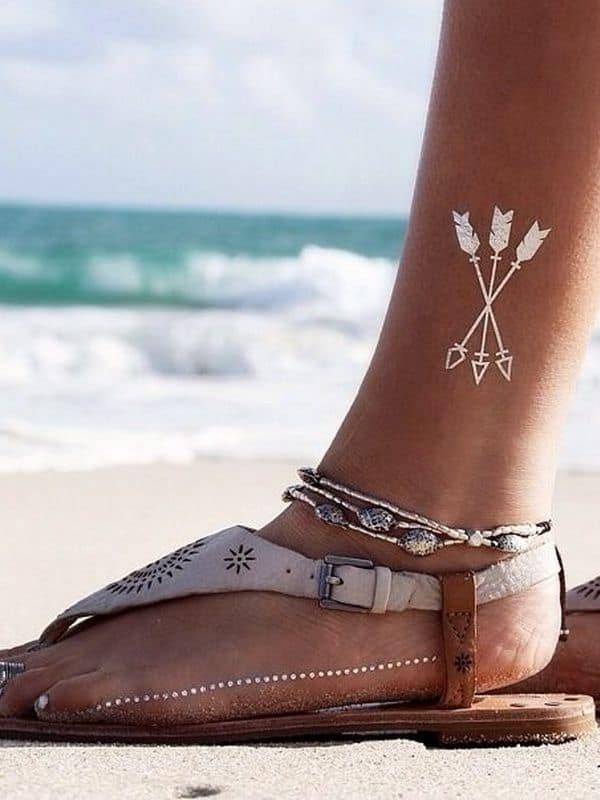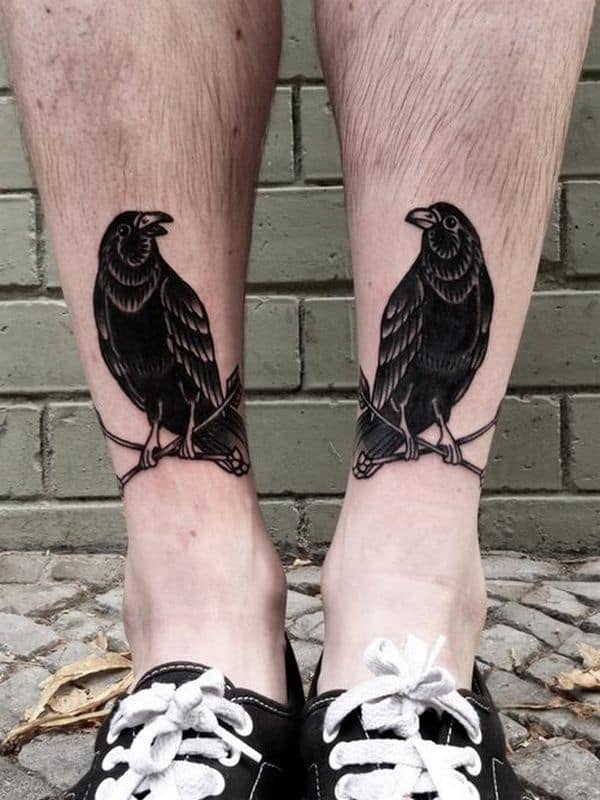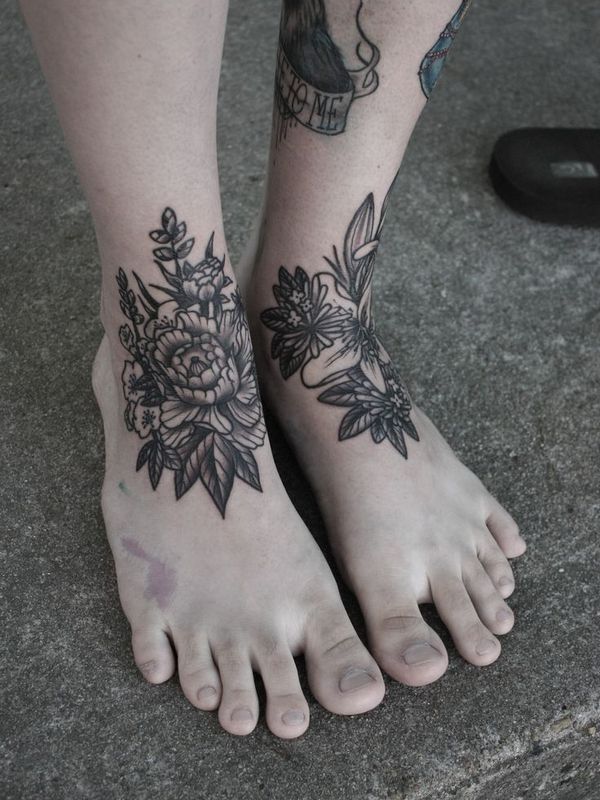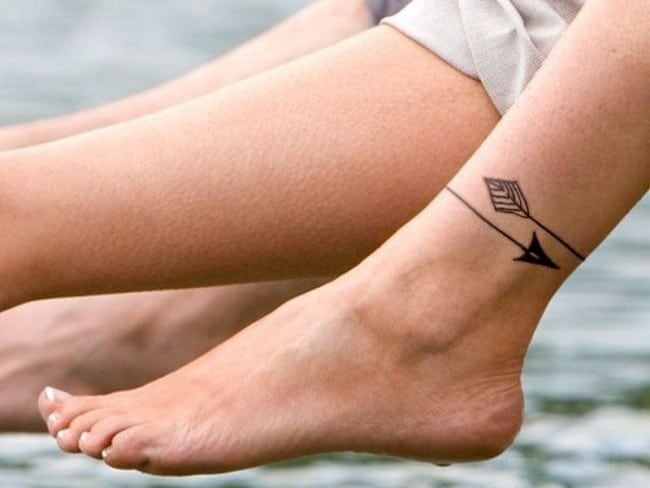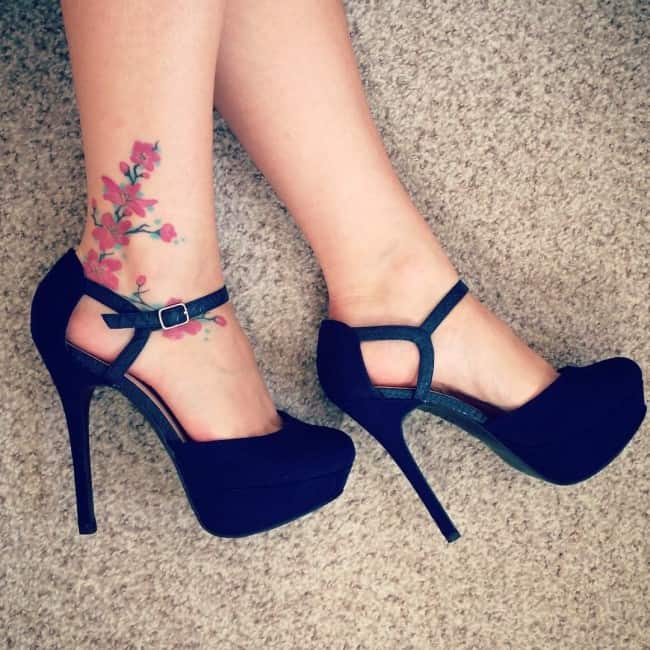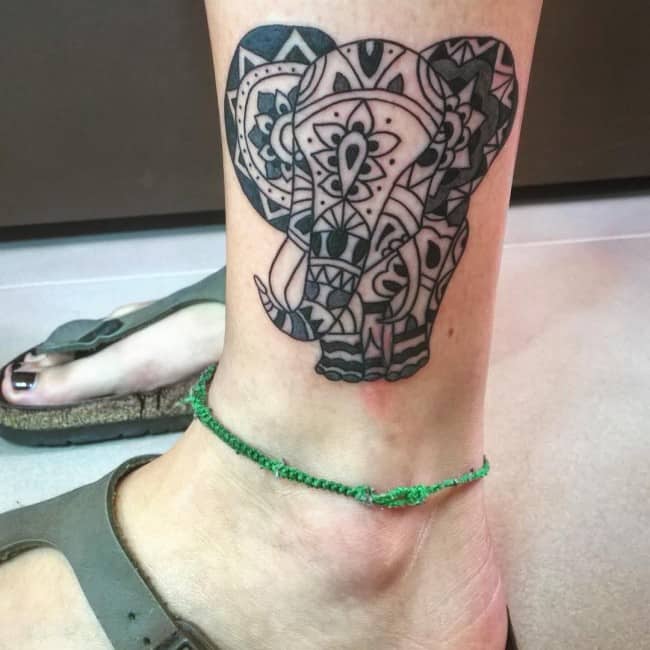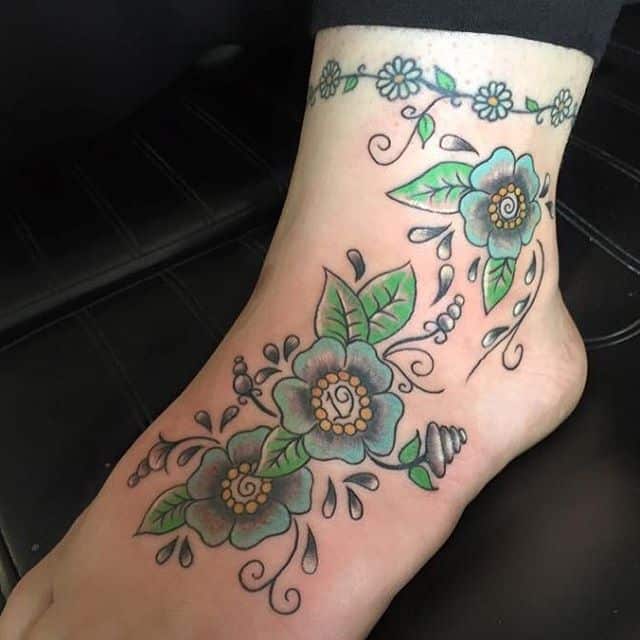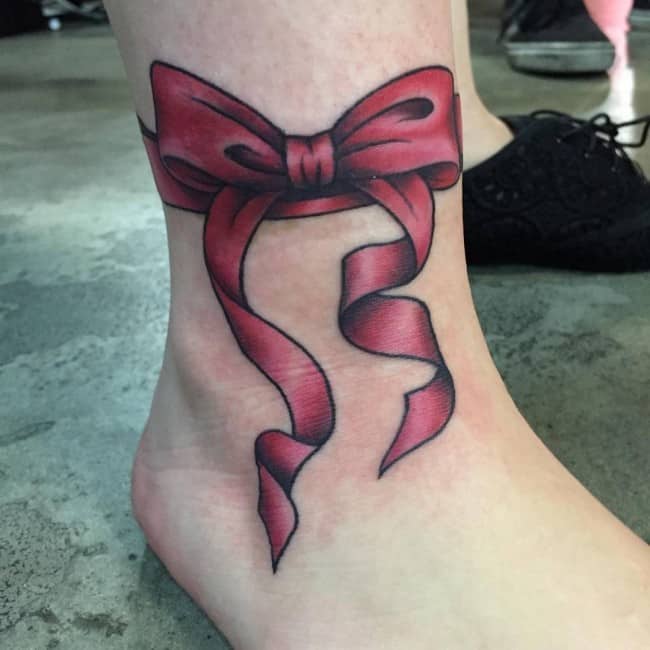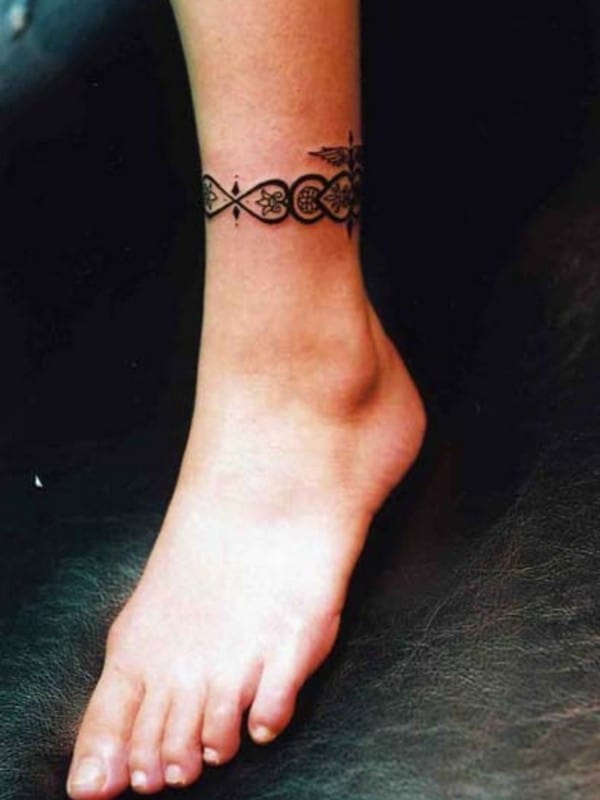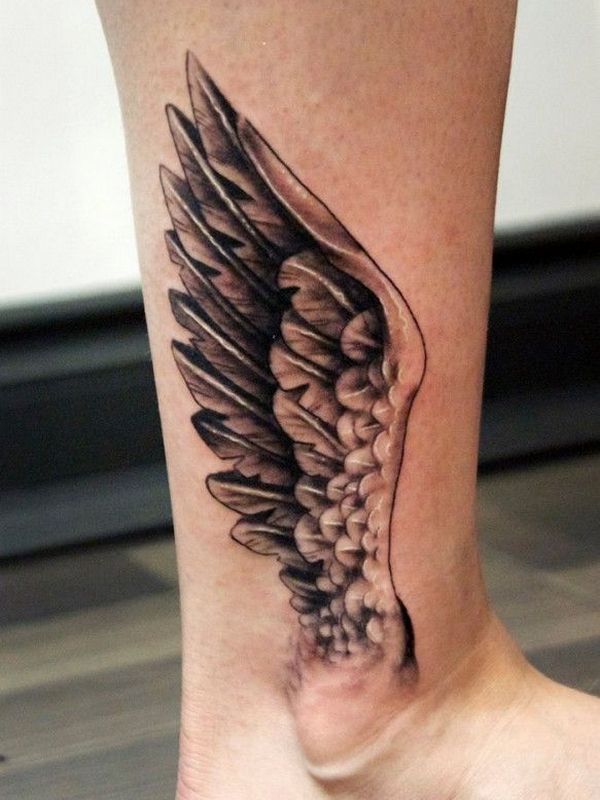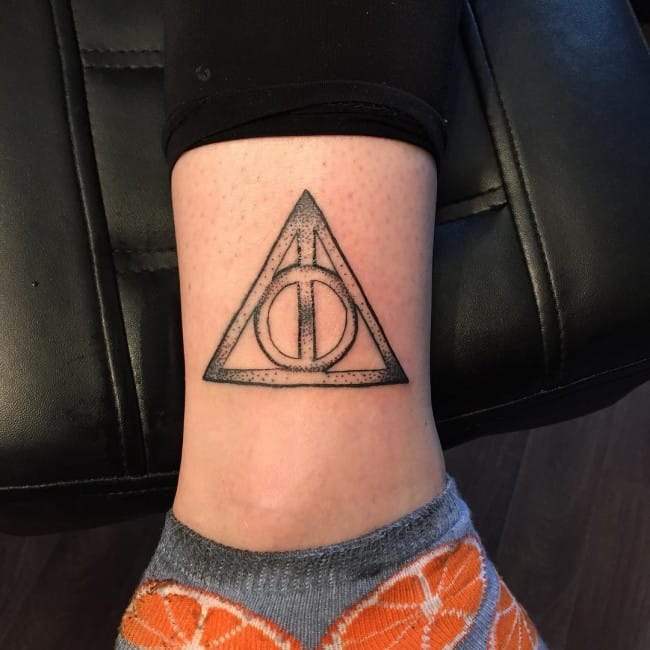 Tattoo art is the latest form of body adornment, which has become popular amongst the young and the old alike. Both men and women love having tattoos inked on their bodies, with some tattoo designs being unisex, while some others being suitable only for men and yet others preferred by only women. One of the most loved tattoo designs for women are the dainty tattoos on the ankle, which can be flaunted around and used to attract the attention of the opposite sex.  They are all about the chic and elegant and make you look and feel sexy. These tattoos look particularly sexy when the women wear a short dress with high heels and are sure to catch the eye of every man in the gathering. These tattoos are small in size, yet they gather attention like anything. They are designed in a manner which is delicate and feature soft lines, rather than bold ones as they can make the tattoo look masculine rather than feminine.
Significance
A lot of people are in the world are criticizing those individuals who are sporting some tattoos on their body, no matter if they are men or women. This common scenario is pretty normal in those countries that are following intense conservativeness, especially to those Catholic-dominated nations. Even so, little did they know that anklet tattoos and some other tattoos in the body are more than just accessories. People are into them because of some deeper reasons, and not just for satisfying their own fashion sense. These tattoos can be the reflection of their varied personalities and characteristics. The fact that they allowed themselves to get tattooed, it already showed that they are brave enough to accept whatever the reactions of the society. It can also be a religious matter if a person is having this kind of tattoo. Maybe, she/he is just trying to show the world that he or she is proud of his or her religion. It will now depend on what kind of design being tattooed on the body.
Popular Ankle Tattoo Designs
Great variety of colors and patterns are available for ankle, though the range gets limited when we talk about size. One can choose a design according to one's taste and personality or have the tattoo artist create an absolutely new one. Some of the most preferred elements for ankle area are flowers and butterflies, which can be done aa single or multiple elements, starting at the ankle and reaching up to the leg. Stars, waves and anklet designs are some other popular options, which look really attractive on the ankle. The rose design, lotus designs and the milky way design also feature as a great attraction, while some of the elements can be displayed in combination, like the flowers and the butterflies and the stars and the waves, to create an entirely new look.
The detailed anklet tattoos really pretty on both young girls and older women, while another pretty option is cherry blossom flowers along with dragonflies design. Some relatively newer ideas among the girlish designs are a cute little cup cake, a teddy bear, a bow, a tribal design, bird feathers and bird wings. Vines, complete with flowers and leaves, which extend from the ankle to the leg, looks amazing on the ankle. One can also have some name, words or quotes inked on the ankle to showcase one's attitude or as an expression of one's feelings towards a loved one. There are certain designs which give the feel as if the person is wearing an ornate anklet on her feet. The use of colors can also create a beautiful effect. The traditional tattoo art focuses on the use of black ink, but modern an innovative tattoo designs make use of vibrant colors like red, pink, purple, blue and green, which make them even more attractive.
The most amazing thing about having a tattoo on the ankle is that it enhances the sex appeal of a woman of any age and she can flaunt it anywhere and at any time. Whether it is about a girl in a short dress and belles or a woman dresses in a flowing gown with high heels, such tattoos are meant for them both and make them look outstanding in both, casual as well as formal attire. They even look great peeking out of your pants or underneath your socks. In fact, they add grace to all kinds of dresses and footwear. While deciding upon the ankle tattoo design for herself, a woman must bear in mind that she is going to spend a lot on getting it done, besides bearing a great deal of pain for it. Also, the tattoo is going to be a part of her forever.
Therefore, she has to pick such a design for the ankle which suits her style, personality, taste, preference and personal attitude to perfection. The design can be a traditional one or a custom made one, which has been created by an expert tattoo artist as per the demand of the client.