Arm tattoos make one of the most popular choices for men and women as these tattoos offer great versatility in design and size. The best thing about these tattoos is that they make a very eye-catching fare and at the same time, they are easy to conceal when you need to do so. After all, it would be great to flaunt them when you are out at the beach or a party but it would not be a good idea to show it off when you are going for an interview or a business meeting. When you talk about tattoos on the arm, the variety in them is extensive as wrist tattoos, shoulder tattoos, sleeve tattoos, upper arm, lower arm, inner arm and outer arm, all fall under the category same category of the arm.
Tattooed Arms are undeniably gaining more and more popularity in the entire world these days. It can be confirmed by the great numbers of people who eagerly want to try having them on their body. Well, you cannot blame them since these tattoos will certainly add beauty and personality to them. Aside from telling the whole world who you really are inside, such tattoos can also make you look gorgeous in the eyes of many. These tattoos are said to be the most common tattoos that are being incorporated by a lot of people not only today but several years in the past as well.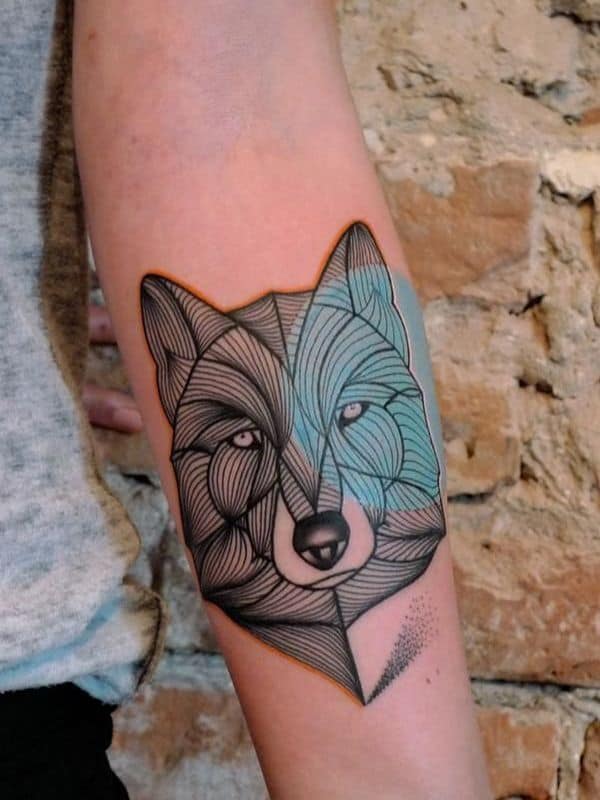 Placements Options
Arm tattoos can actually be inked on different locations on a person's arms. It is now up to him or her what to choose, after having several professional and personal considerations. Here are the different placements that you need to know:
Full Arm – A full arm design covers the area from the portion that connects the arm and the shoulder up to the wrist part, or even extended towards the fingers.
Inner or Lower Arm Placement – This particular placement is right there on the wrist up to the elbow or even up to the part that connects the arm and the shoulder of a person. This is known to be the most painful one amongst the other placements since it is directly connected to veins and bones, so it is normal for you to feel intense pain.
Upper or Outer Arm Placement – The tattoo is positioned right there at the opposite direction of your wrist and upwards. The tattoo can be just extended towards the elbow or up to the higher part.
How to Choose the Best Placement
Just in case you do not know, it is very important to choose the right place on your arm. Keep in mind that you also have your professional life apart from your personal one. This goes to show that you have to be very careful about where you would want to place your gorgeous tattoos on arm. Here are the things that you need to take into account:
Current Job – We have to work in order to make a living. Just in case your work or employer restricts you from getting a tattoo but you still want to have an arm tattooed, then make sure to choose the location, in which you will not have any difficulty in hiding the tattoos. After all, your job is way more important than your tattoos, unless you don't need to work anymore because of your great wealth.
The Amount of Pain – The pain that you might feel when getting tattooed on any portion of your arms may vary from one portion to another. If you think you cannot handle an intense pain, then be sure not to choose the forearm or wrist.
Color – There are tattoos that look gorgeous with black ink color, and there are also those that need more color variations in order to capture the tattoo design's full aesthetics.
Skin Color – Of course, you need to take into account the natural color of your skin. For black and Hispanic people, choosing darker shades would be great. It is simply because the tattoo ink will go down the deeper layers of the skin, and not just on the top layer. Because of this, lighter in colors may not make your tattoos on the arms very visible.
Celebrities Who Proudly Display Tattoos On Arms
There are a number of celebrities worldwide who go for gorgeous arm tattoos. Here are the some of the names of these famous celebrities:
Gisele Bundchen – This very famous, highest-paid supermodel is not only capturing the attention of many because of her gorgeous face and body, but also through her cute star tattoo located on her inner wrist.
Jessica Alba – This stunning Hollywood actress has several body tattoos, and one of these is her gorgeous Sanskrit tattoo that has a lotus flower design located on her inner wrist on the right arm.
Scarlett Johansson – This famous Hollywood celebrity has a very colorful and stylish sunset tattoo on her inner left arm.
Why Are They So Popular?
There are a number of reasons why they have been able to garner so much of popularity among people of both the sexes and all age groups. Arms make a prominent area of the body and people work pretty hard to get sculpted muscles on this area. As a result, it becomes imperative that they desire to get attention on this region of the body. These tattoos work both ways depending upon the fact whether a man is bearing them or a woman; they stand for manliness when inked on a man and represent delicate beauty when done on a woman's body. Visibility is another powerful factor behind the popularity of such tattoos. They can be covered by wearing a long sleeve shirt when the situation requires so and you can expose it to grab attention by simply rolling up your sleeves. Tattooed Arms have been popularly used in both Western and Eastern cultures as well as in Native American tribes.
Tattoo Ideas for Arms
They make a widely acclaimed option for tattoos enthusiasts, both men as well as women. This is the reason why tattoo designers are constantly working on creating new designs for such tattoos, in addition to the traditional ones which continue to be on the top of popularity charts. Here are some of the most appreciated designs:
Symbolic and Text Tattoos – The forearm and wrist make a perfect place for creating symbols related to religion as they can help the bearer profess his religious belief with full conviction. That is why it is common to notice Celtic crosses and Om symbols on forearms and wrists of many men and women. Similarly, it is common for people to have names and initials of loved ones inked on this area. One can also have a quote or text imprinted and so can they go for important dates such as birth date or death date of a loved one, to keep them reminded of their importance in one's life.
Japanese and Chinese Tattoos on Arm – Sleeve tattoos, which are at the pinnacle of popularity right now, actually have their roots traced in the Chinese and Japanese cultures as these tattoos were basically used by clans to identify their members. The Yakuza gang of Japan was famous for bearing such tattoos. Of late, the sleeve tattoos have found their footing in the Western cultures too and are considered something eye-catching and alluring, making them one of the most desirable forms. Certain design elements have always been a part of Japanese and Chinese tattoo art and they have been used there for centuries now. These include the koi fish, cherry blossoms, lotus flower, tiger, dragon and some deities of these cultures.
Americana Tattoos on Arm – Another popular form belong to Americana art, which are large tattoos inked on the forearm area but are different from the sleeve tattoos of Japanese and Chinese art. Commonly, these designs include elements like nautical stars and family crests, the designs which were popularized during the era of the World War II. You can also spot some designs related to the American Navy, Air Force or Army, whole name tattoos are also common amongst these.
Tribal Tattoos on Arm – Tribal designs also create a distinct impression because of their bold lines and forms. Maori, Mandala, and Samoan are widely preferred by men on Arm.
Birds Tattoos on Arm – There are many tattoo lovers who prefer to have bird tattoos on Arm as the best choice. Phoenix, swallow, hummingbird, crow, raven, eagle, and dove are most popular as birds tattoos.
Additionally, women can go for delicate elements, which include the likes of flower patterns, butterflies, angels, bees and pin-up girls. The choice ultimately depends upon the bearer and what he or she wants to depict through the tattoo.
Final Words
Without a doubt, arm tattoos for men and women can be your great adornments on your body. What you just need to do is choose the best design that will surely look good on your arms.
In a nutshell, you must finalize a tattoo design for your arm only after carefully considering all these factors with full seriousness and conviction. After all, tattoos are a serious business as they involve considerable time, money and pain to be borne by the person who has them inked. Moreover, a tattoo once inked is a part of you forever as tattoo removal is a hard job.
This awesome Samoan tribal tattoo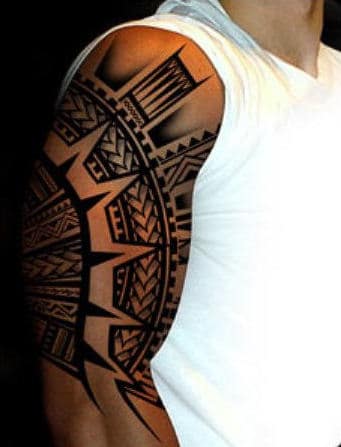 This arrow band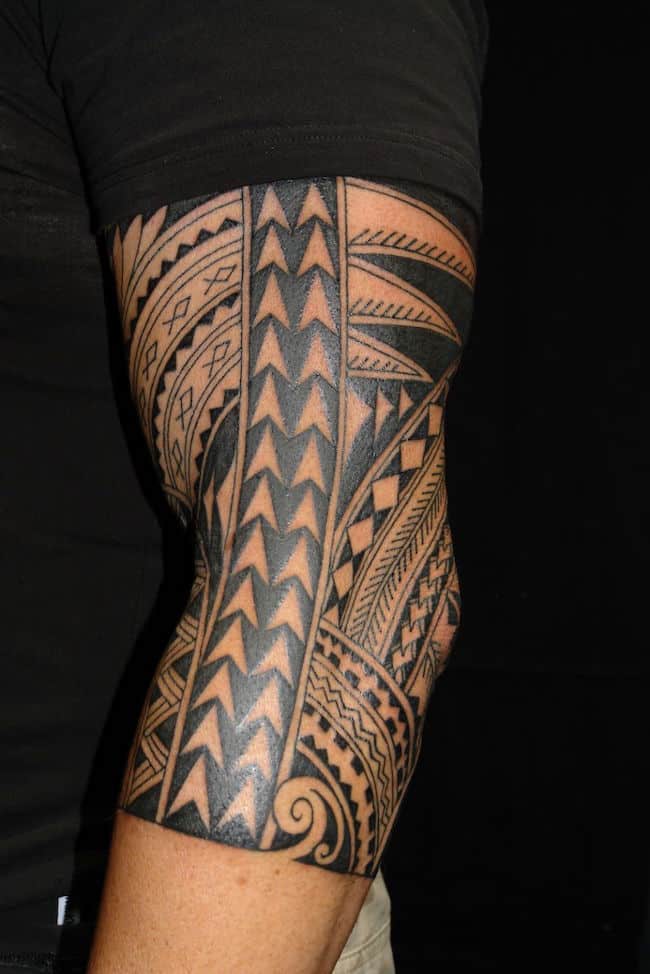 This female tribal tat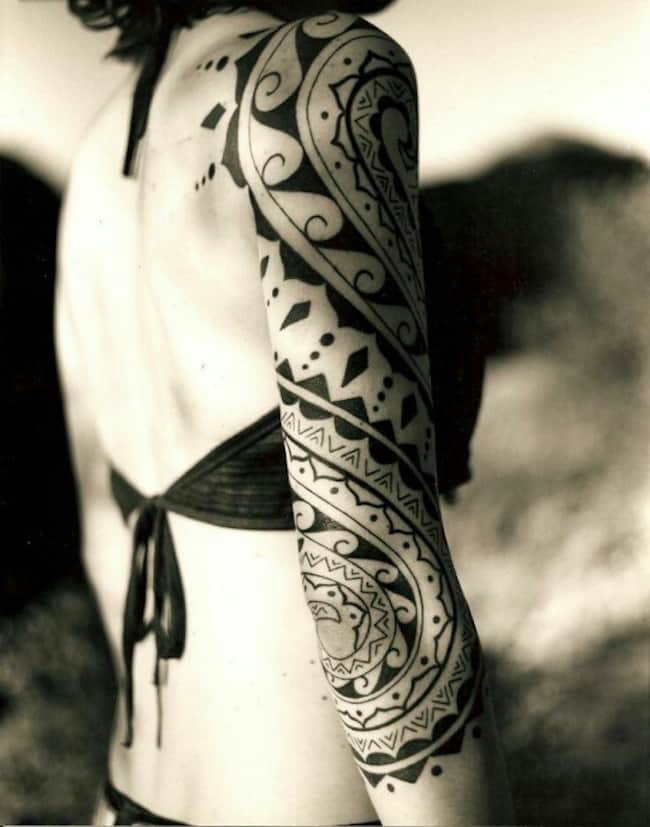 Another fantastic Polynesian tribal tattoo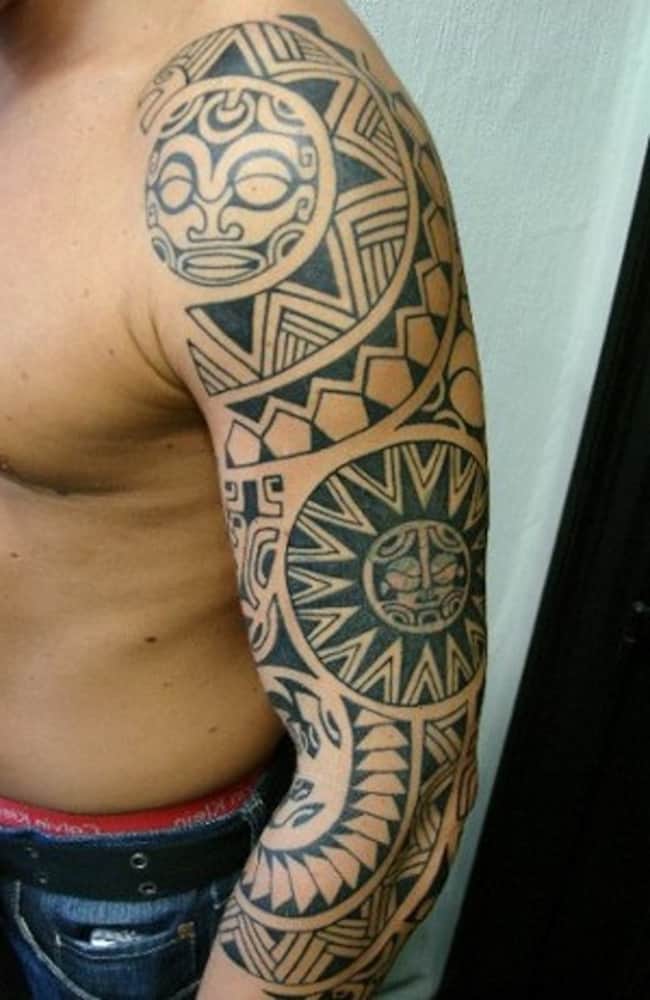 This multi-level Samoan tribal tattoo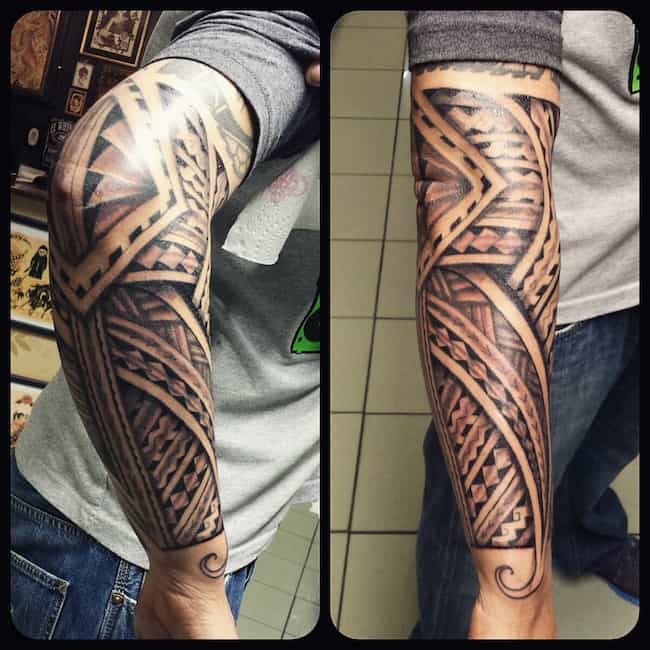 This weaving pattern tribal tattoo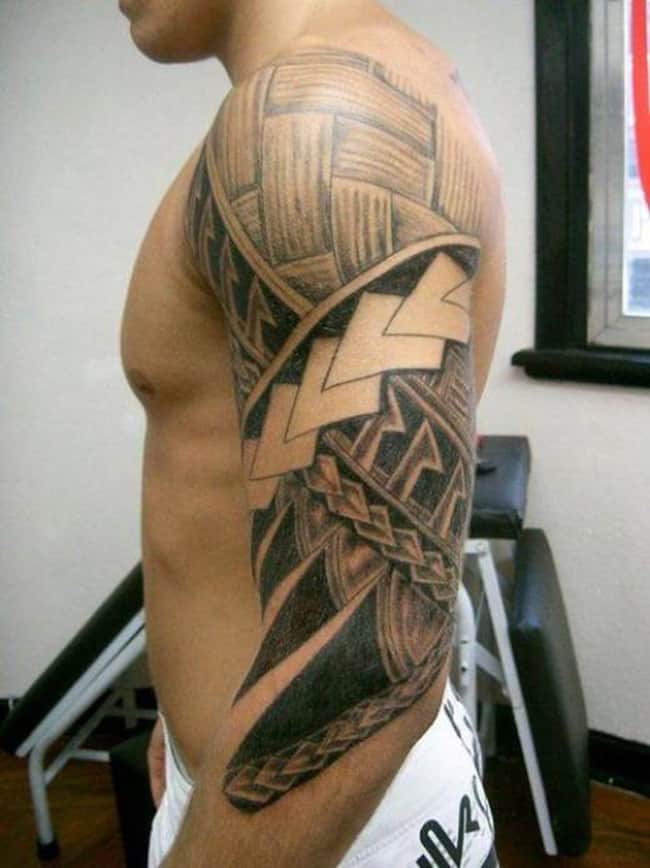 Possibly the best technically drawn tribal tattoo ever inked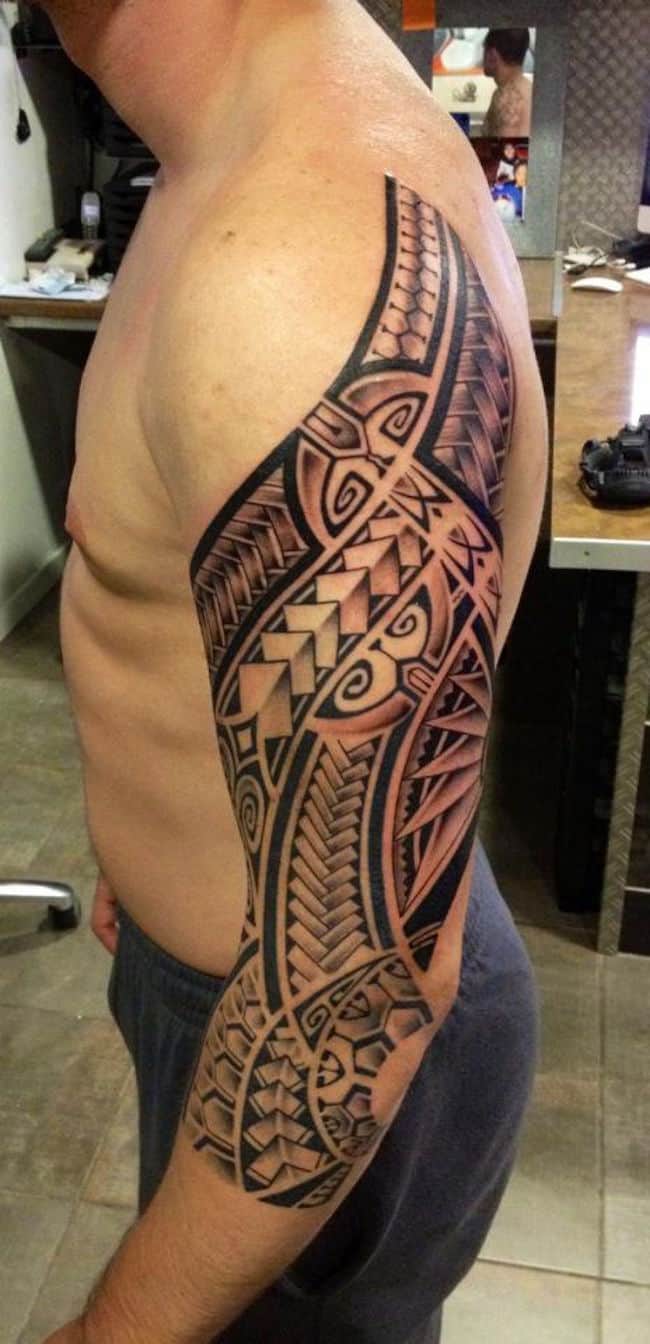 Another beautiful Islander/Maori hybrid tattoo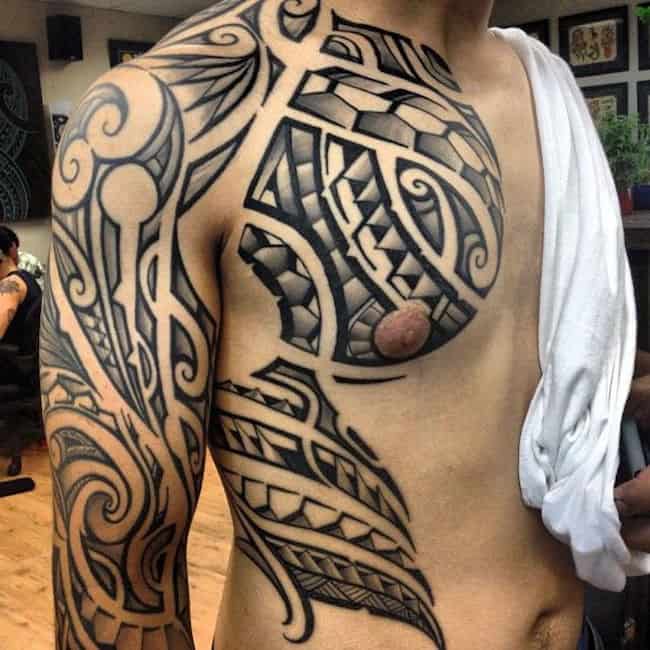 This Polynesian half sleeve tribal tattoo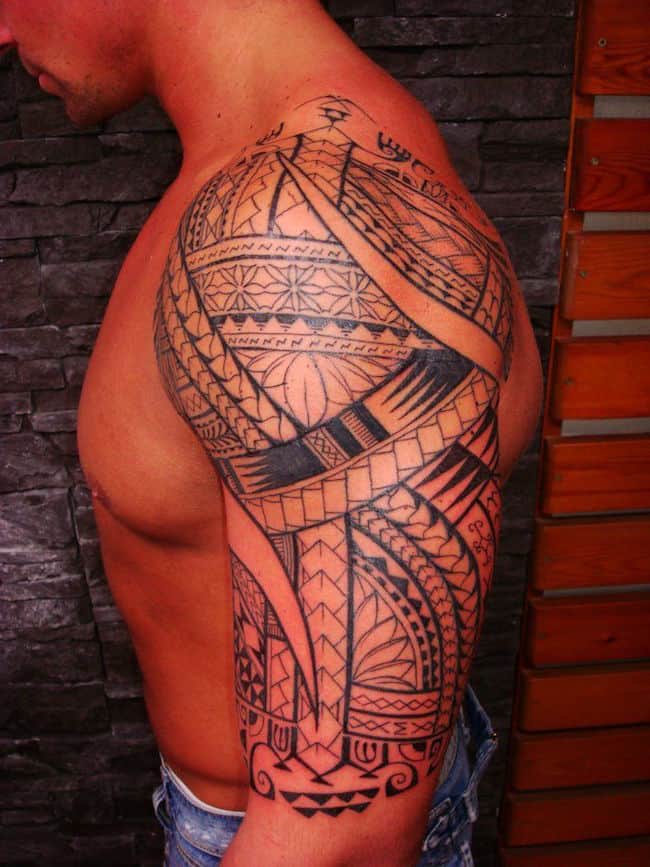 This unique tribal style tattoo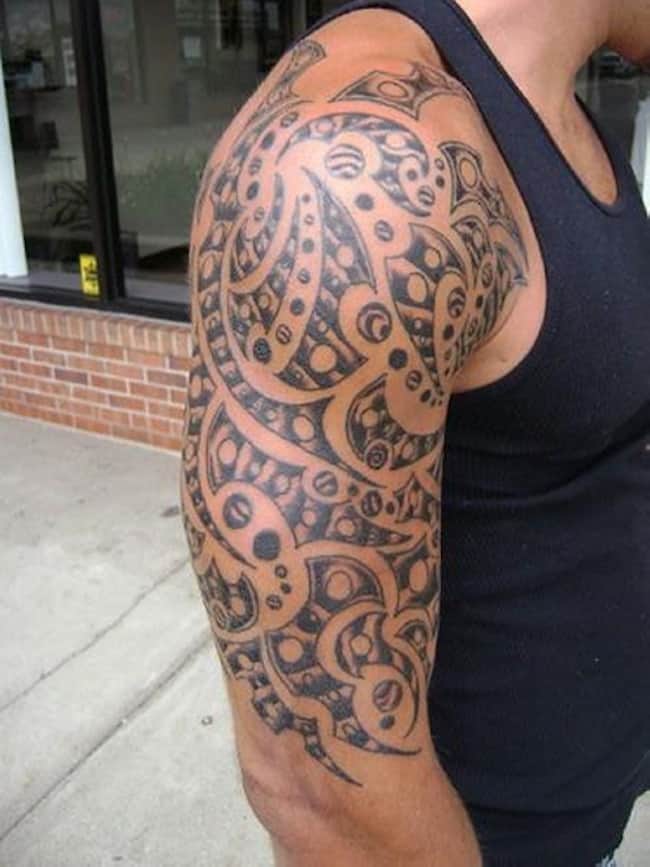 For centuries now, men and women have been relying upon various forms of body adornments to catch the eye of onlookers. While piercing the skin at various locations and wearing jewelry pieces on them has been one of these forms, another one is the amazing art of inking tattoos on various parts of the body. Tattoos make an attractive way to adorn your body as well as make a declaration of your attitude by having a design inked on your body. Besides the design of the tattoo, its placement is of great importance too.
Size and Placement
The size and placement of tattoos on the arm depend upon a variety of factors which need to be considered at the time of selecting the tattoos. Here are some points to consider in this regard:
You should bear in your mind your professional commitments while choosing the tattoo design as you have to consider its visibility and how it is going to affect your profession.
Besides the tattoo design, you also need to consider the color of the tattoo too. It is all a matter of personal taste because some people might like conventional black and grey tattoos while others are more inclined towards having bright and vibrantly colored tattoos.
Upper arm are easier to be inked as compared to wrist, elbow and lower arm as the areas mentioned later are bonier and having tattoos inked on them can be considerably painful.
The design's symbolic meaning also has a bearing on its choice by an individual because tattoos are a reflection of your personality as well as attitude. The meaning of the design of tattoo can be interpreted on the basis of elements used in the design, with each element having a distinct meaning.
In the end, the skin tone of the tattoo bearer also plays a key role in the selection of tattoos on the arm as certain types of tattoos look more prominent on darker skin tones while other types are more suitable for people with lighter skin tones. Those with lighter skin tone have a greater liberty as far as the use of tattoo ink is concerned because even light colors or white ink tattoos show well on such skin tones.
Wonderful Design Ideas for Men and Women
Tattoos on the arms for men and women are available in various designs that you will surely love to have. It is all thanks to those tattoo artists who keep on inventing fresh tattoo designs that will capture the interest of every single tattoo enthusiast. Here are some of the wonderful design ideas:
Chinese / Japanese Design Ideas – Historically speaking, such designs were firstly seen in the ancient Chinese and Japanese people, especially those tattoos inked on the sleeve part of a human body. Some of the designs incorporated in these ideas are a dragon, tiger, lotus flower, cherry blossoms, and the koi fish tattoo design.
Symbolic and Text Design Ideas – The perfect locations of these design ideas are in the forearm and on the person's wrist. These ideas are common to those people who want to incorporate their devotedness to their own religion. This is why Om symbols and Celtic crosses are perfect examples of these.
Americana Art on Arm – These ideas can be attributed to the Americana art. It was during the World War II when these tattoo design ideas became popular. Some of the important design elements here are family crests, nautical stars, and a swallow.
Tribal Tattoo Design on Arm – The tribal design ideas are known to be common sense a lot of people are having a tribal tattoo on the arm today. However, it does not mean that these designs will no longer be gorgeous in the eyes of many. In fact, these are the choices of many tattoo enthusiasts because of their amazing beauty to offer. These involve bold form and bold lines. Samoan, Mandala, and Maori are just three of the tribal designs preferred by many people, especially men.
This amazingly intricate full sleeve Islander tattoo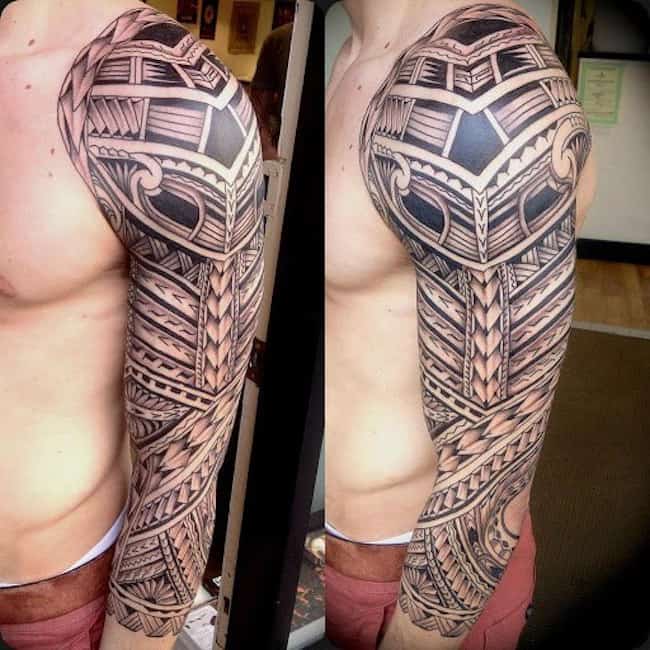 This awesome almost full sleeve tribal tattoo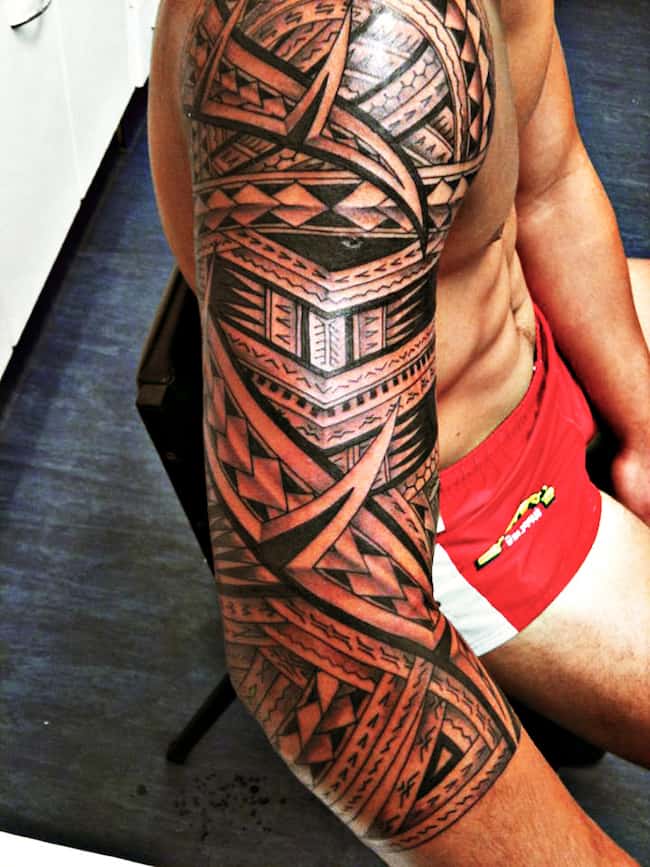 This Polynesian Pug Tattoo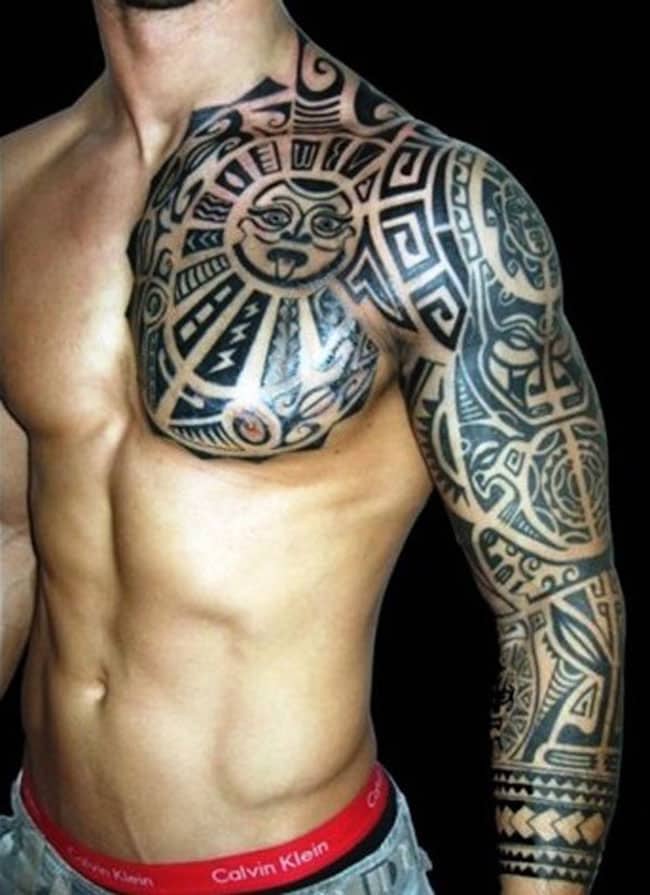 This work in progress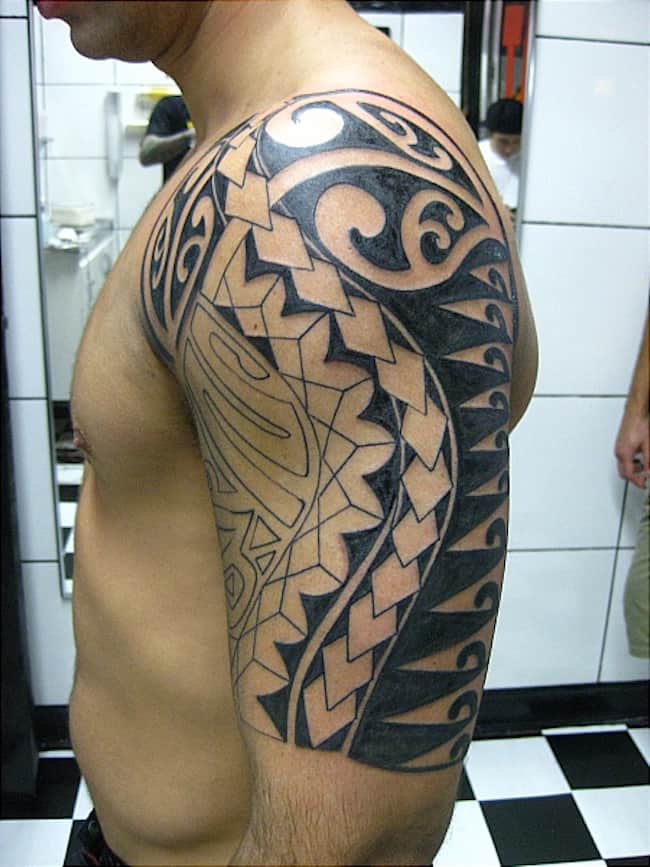 This floral pseudo tribal tattoo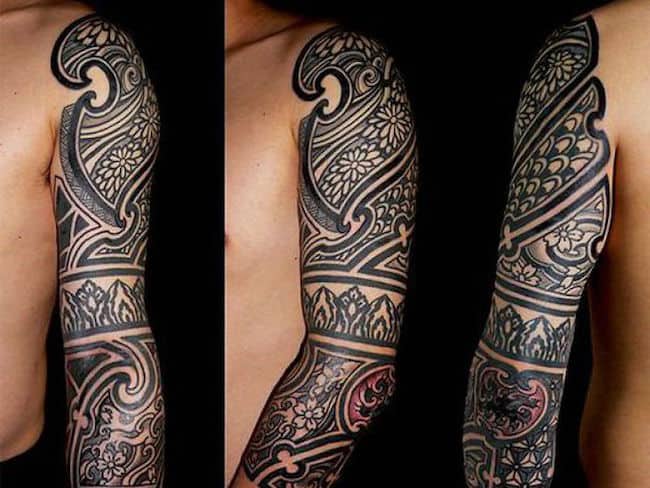 X marks the spot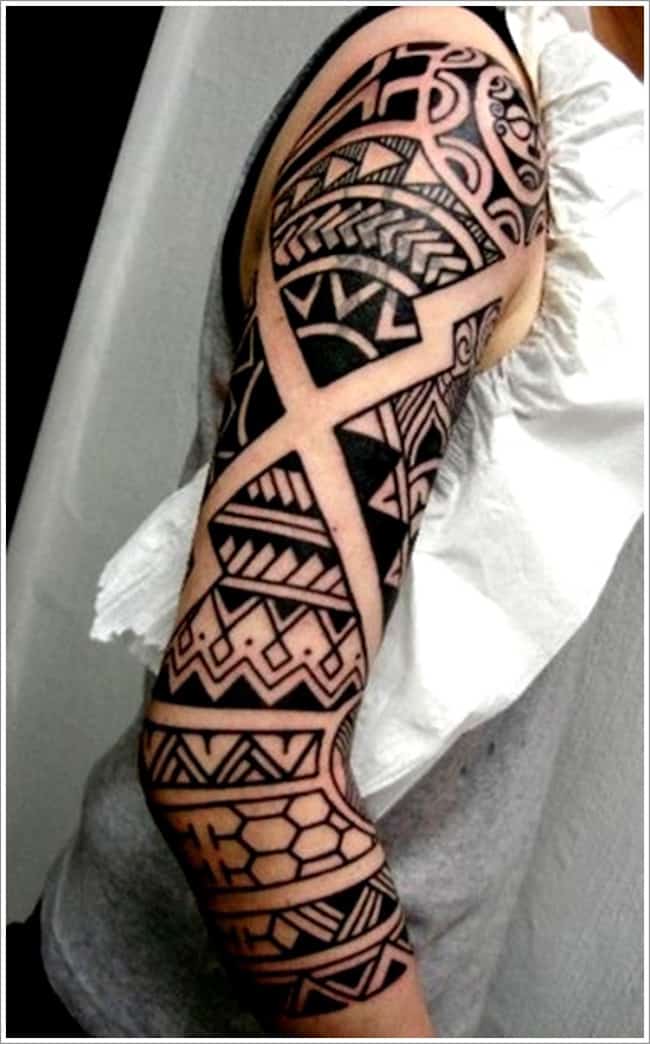 This single shoulder pad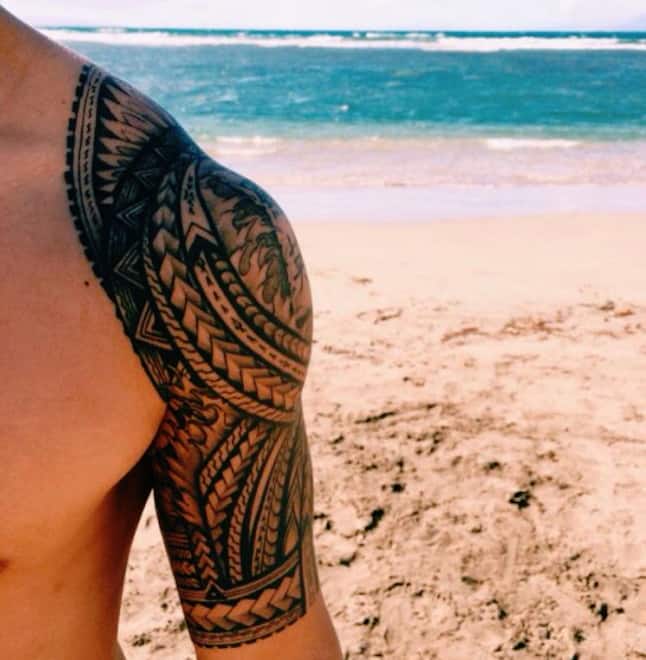 This bad ass full sleeve tribal tattoo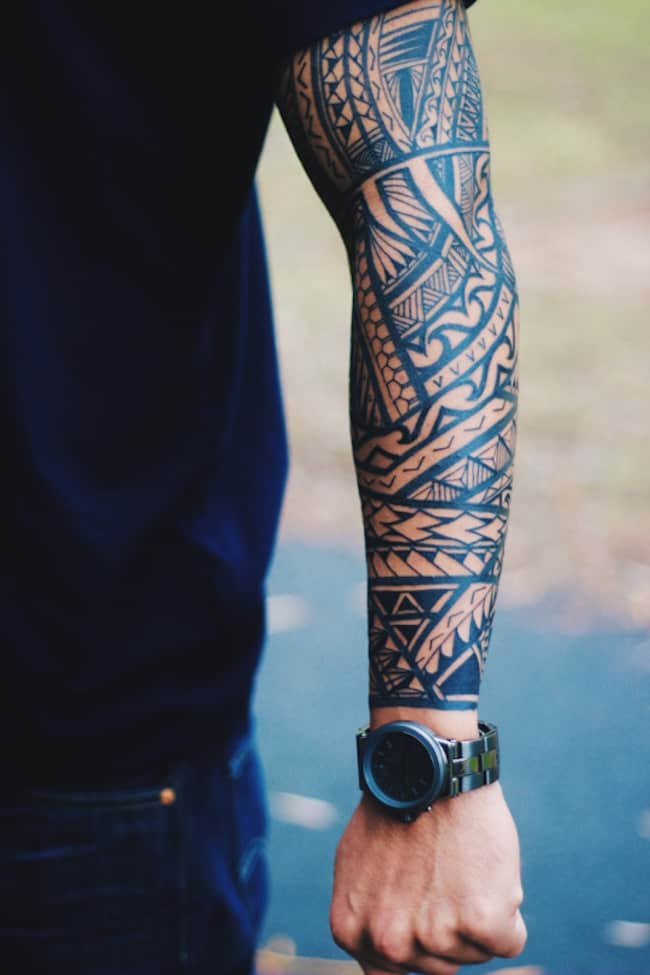 This symmetric circle design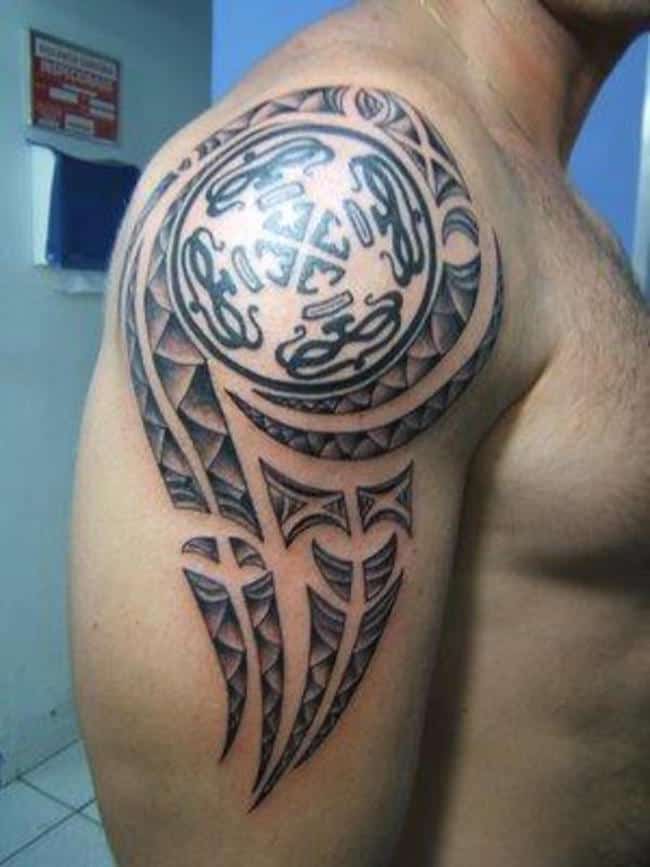 This Maori silhouette hybrid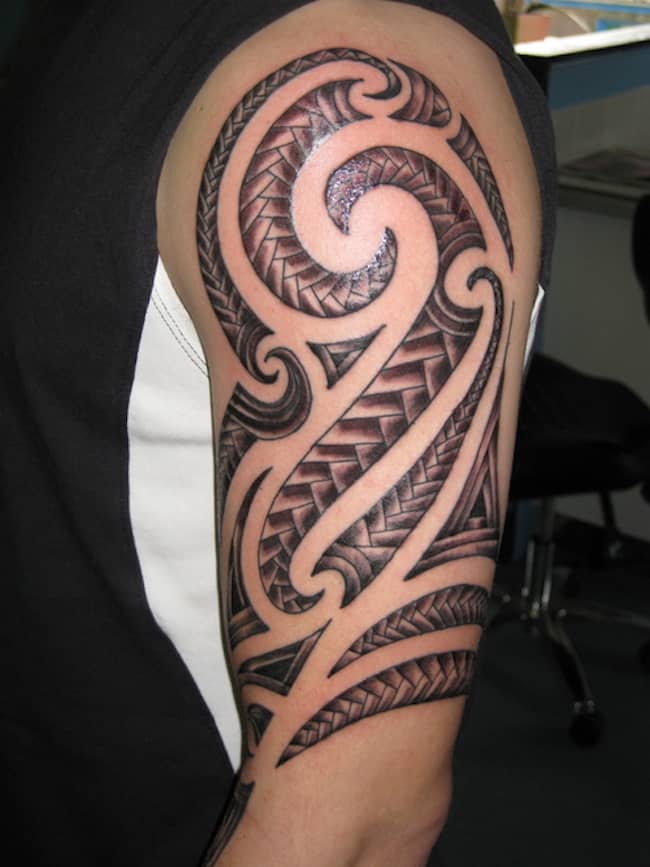 This Rugby player's tats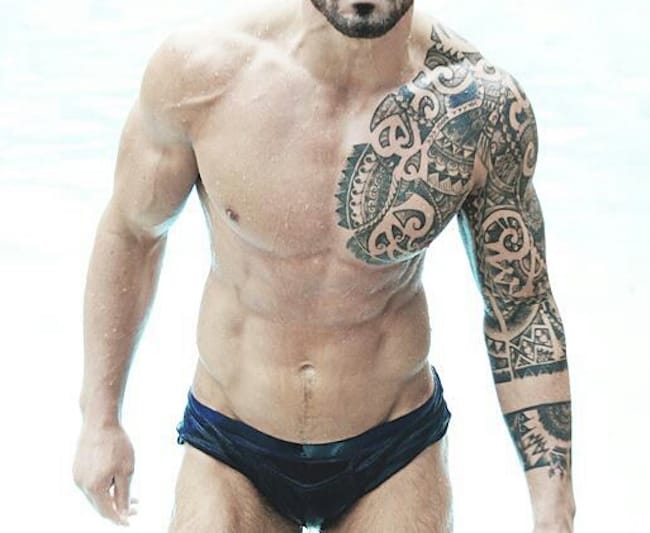 This Polynesian warrior tattoo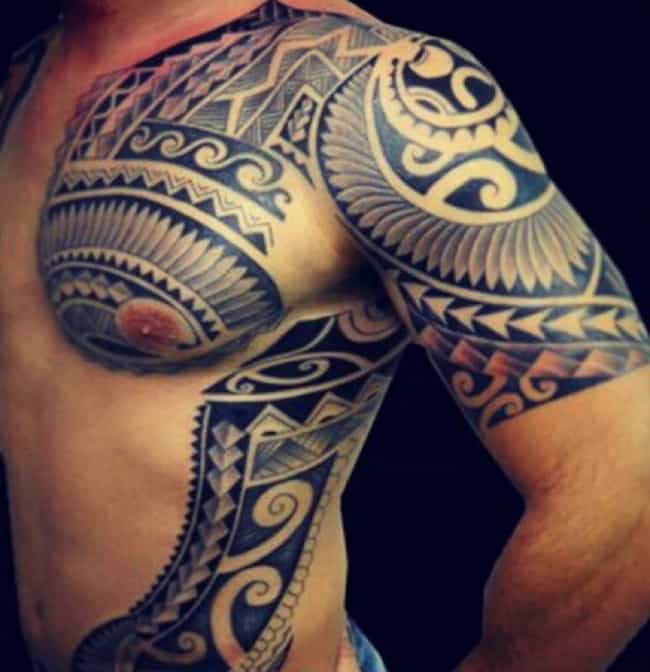 This Maori sleeve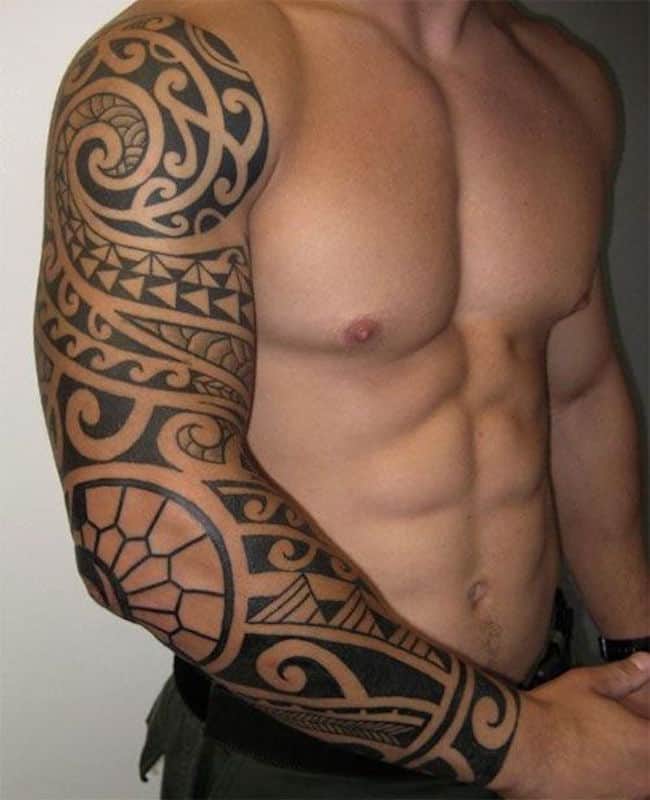 This beautiful Samoan/Islander piece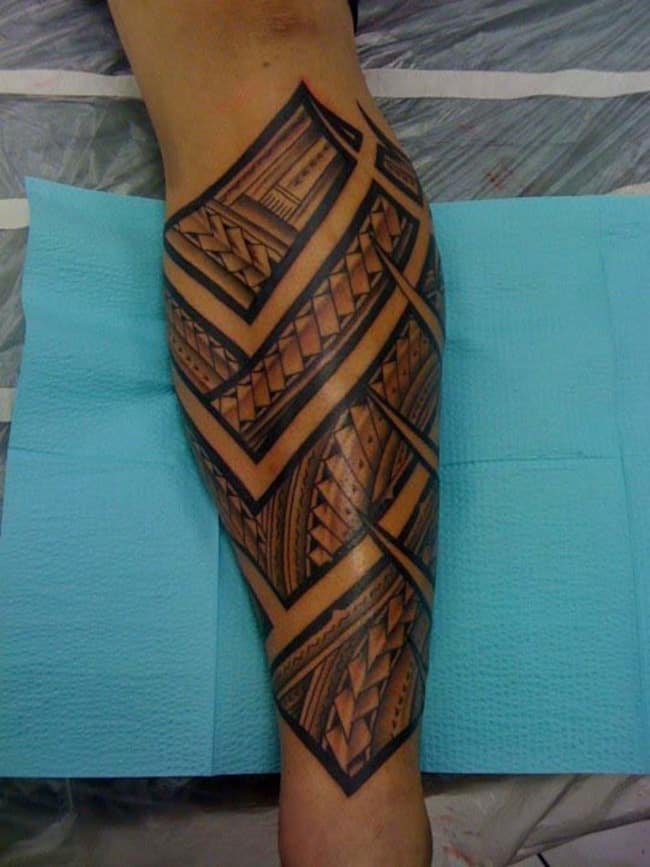 This single peck to half sleeve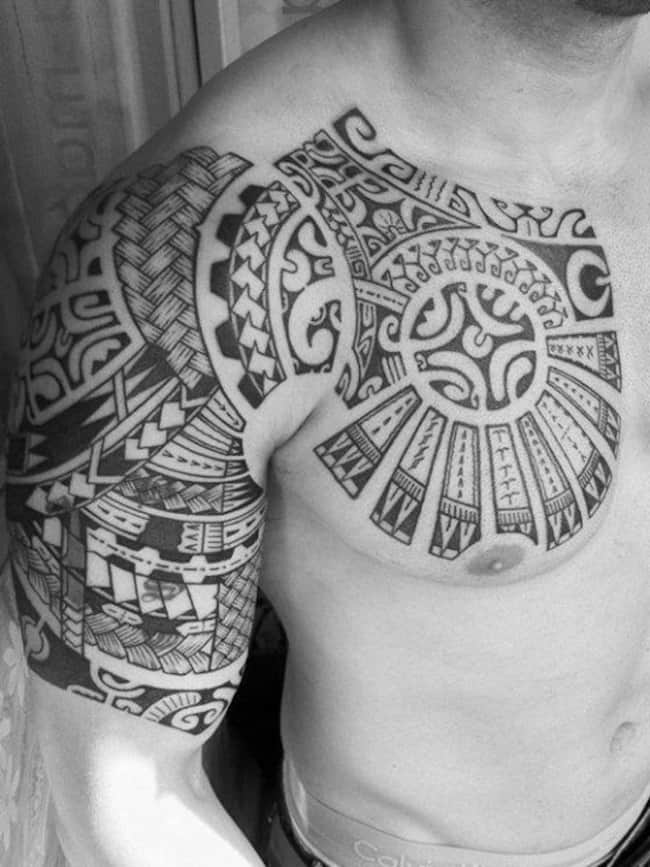 Another spectacular female tribal tattoo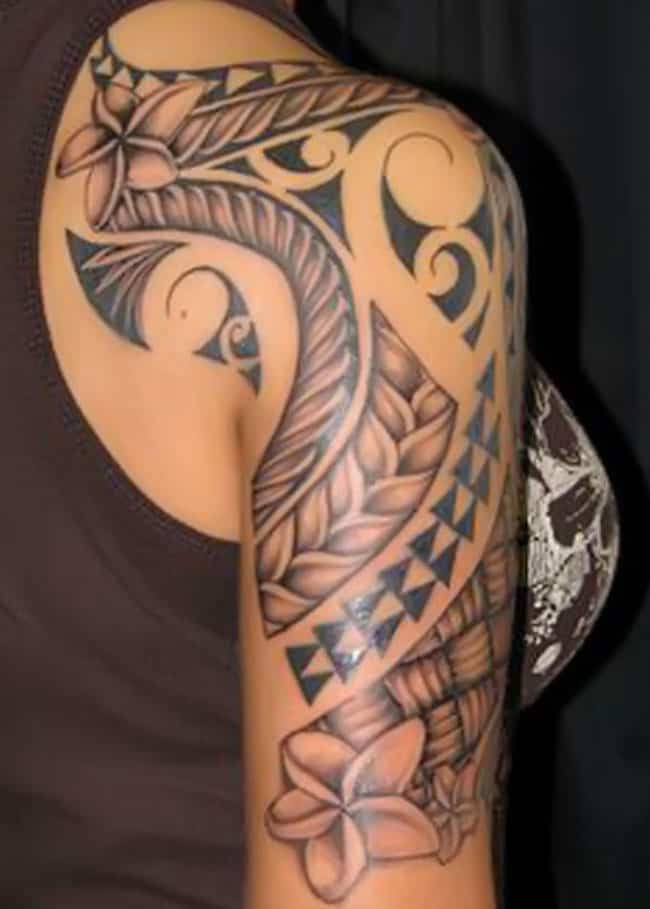 This Maori half sleeve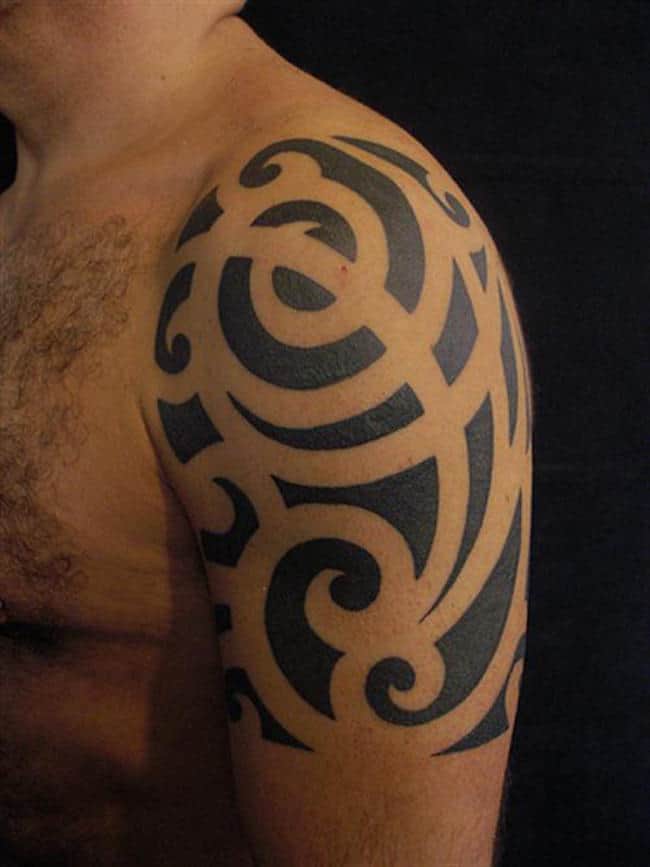 This gorgeous deep black tribal tattoo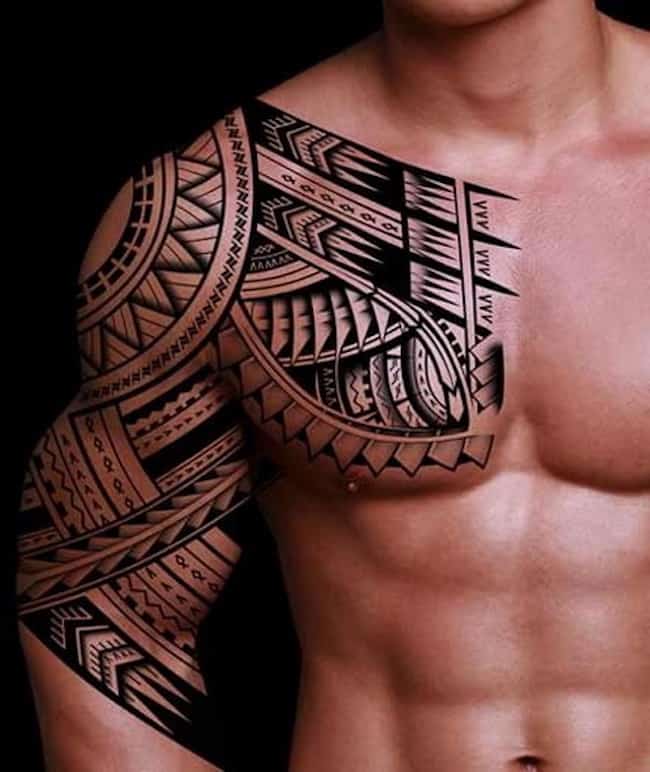 This turtle design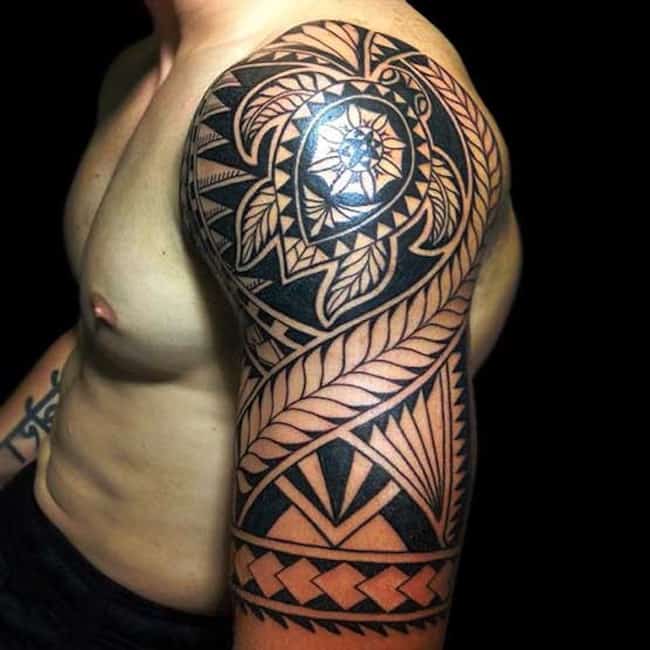 This detailed Polynesian tattoo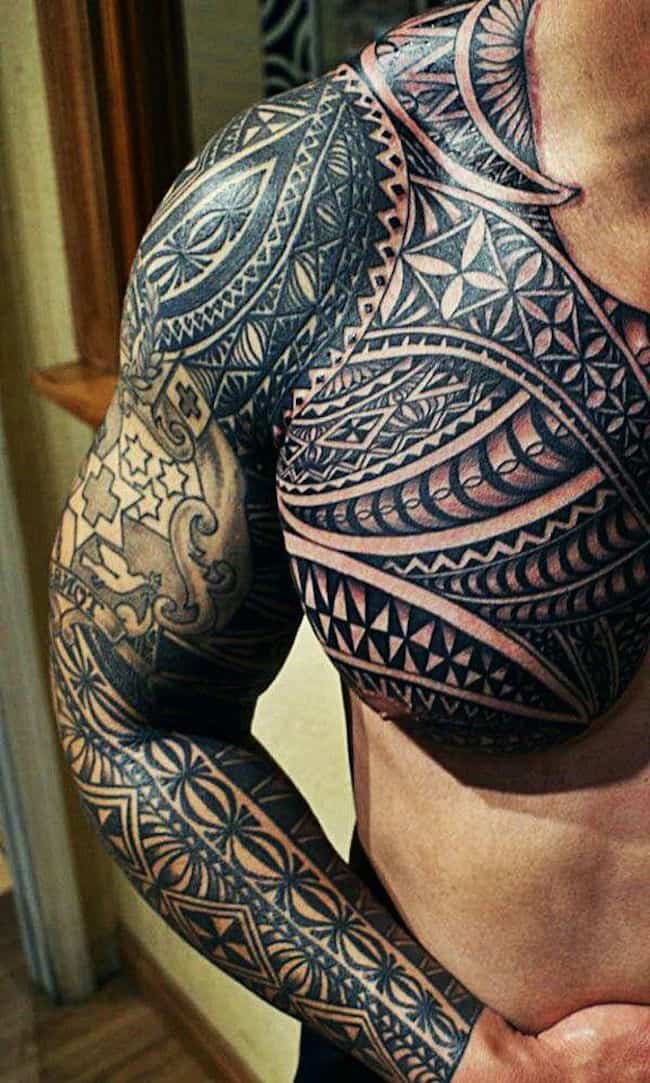 These twisting patterns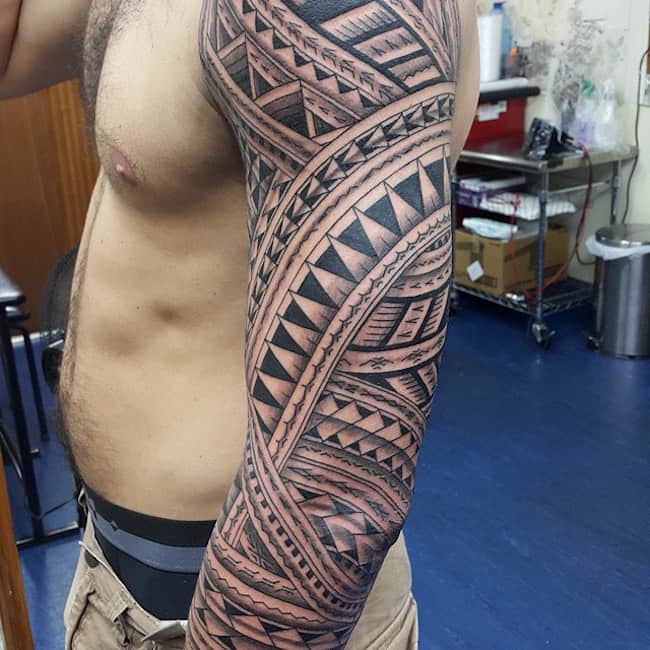 This geometric Polynesian tribal design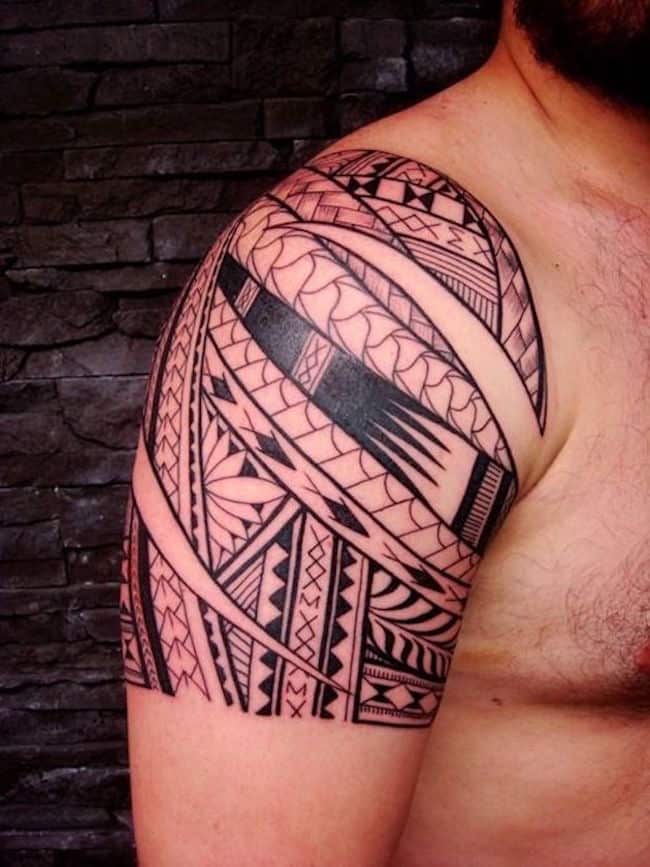 This sectional piece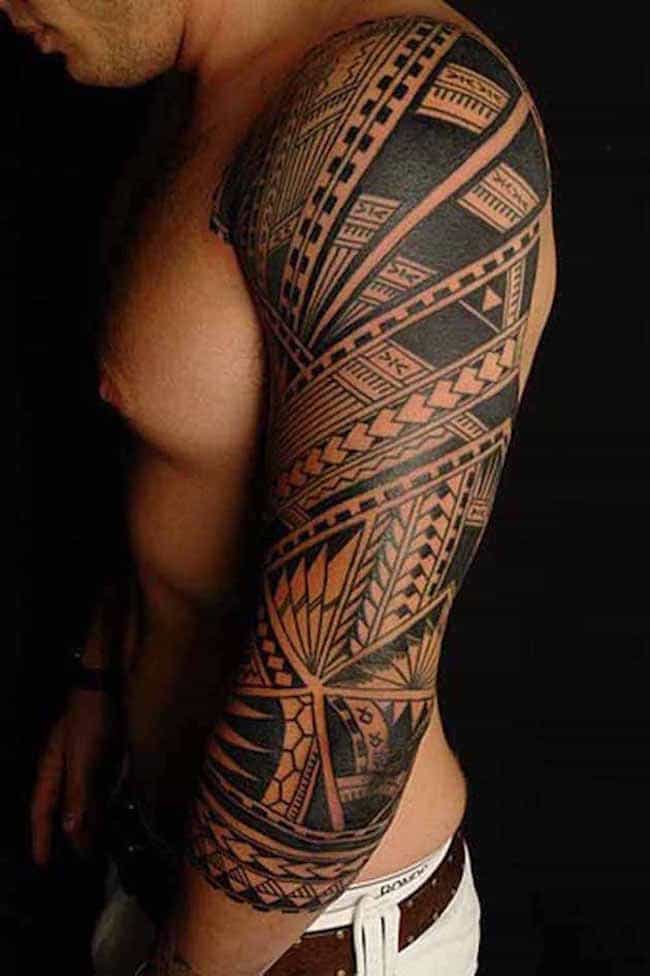 This red and black Maori tribal tattoo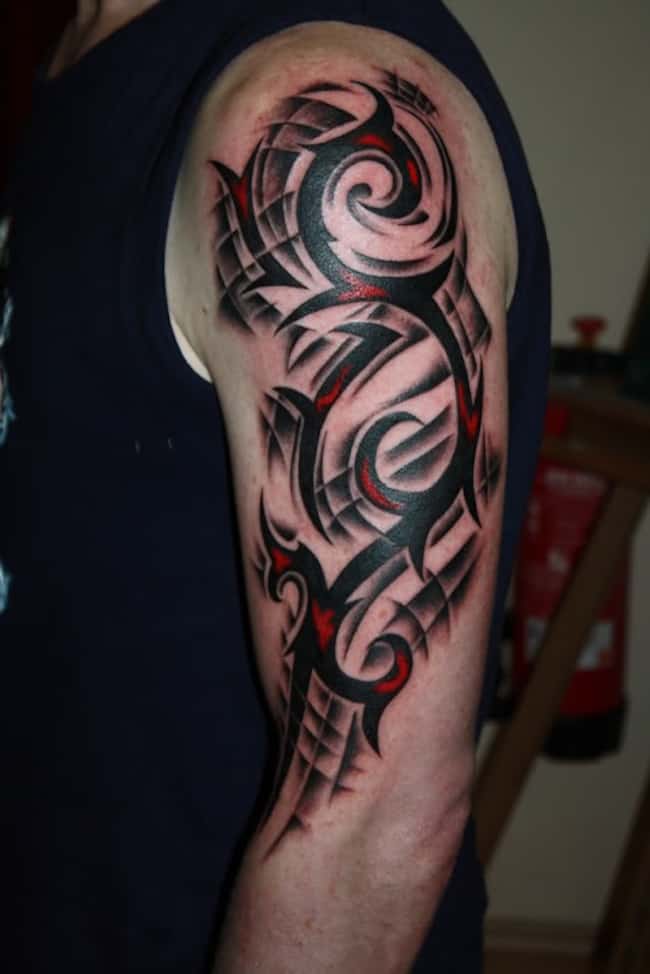 This Maori Islander Hybrid tattoo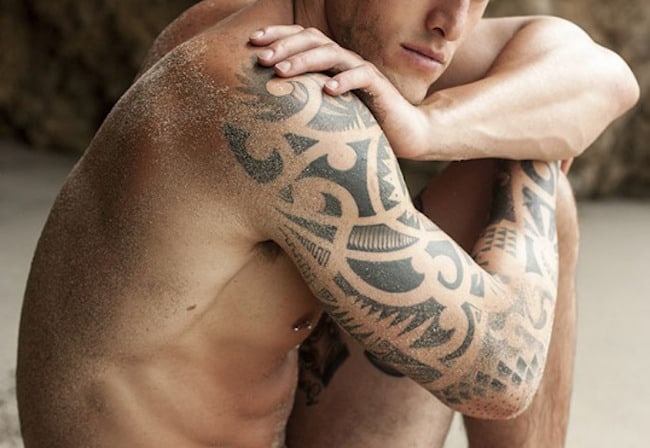 These bold outlines