A sister is one of the most special persons in one's life and no other person in the world can replace her or share a bond as special as the one between sisters. A great way to reinforce the special bonding between sisters is sister tattoo, which defines a relation full of fights and quarrels, yet the two people coming together in a cohesive bond. A sister's relation is created by birth and nothing in the world can make sisters apart and love ties them even if they are miles away from each other and are busy in their respective families. Sisterhood tattoo can keep the two sisters tied up with an invisible bond which becomes a part of their physical being, which will be with them forever and ever. There cannot be a better way to illustrate the depth of their feelings for each other than having a sisterhood tattoo done on them.
These tattoos are some other very unique body art that are gaining more and more popularity in the entire world. Yes, these tattoos came into existence because of those loving sisters out there who want to show their love towards each other through tattoos. Even so, this does not mean that only real sisters are allowed to wear these gorgeous body adornments. These can also be opted by those best friends out there who seem to have very unbreakable bond to each other. They secret in having these tattoos is to have them equal in size with the tattoo of your sister or best friend. In this way, the significance of the tattoo can surely be showed and felt.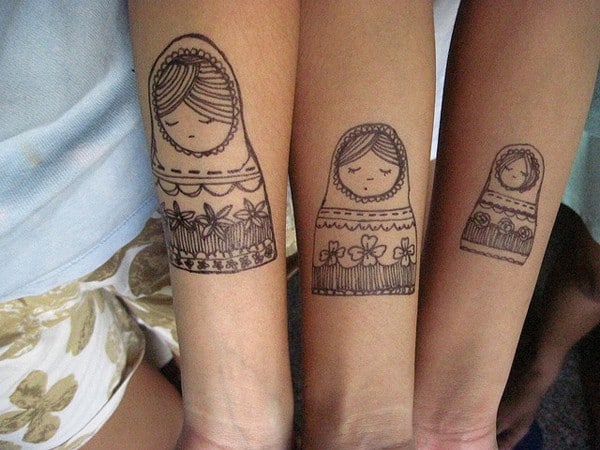 Sister Tattoos Meanings
Sisterhood tattoos will absolutely look great to two persons, especially when the two of them are together in one place. There is no way that these tattoos will not look so cute on the body of the two sisters or best friends. Even so, do you know that these tattoos are not only gorgeous but meaningful as well? Yes, they also have some meanings that you need to know. Some of them are very obvious meanings and symbolism, while the others are not. Here are some of these meanings and symbolism that you have to keep in mind:
Friendship – As what being said, it is not only for those who are sisters by blood, but also for those two people who have strong friendship relationship even though they are not blood related. This will certainly show to the other people around you that your friendship is as deep as the ocean that nothing can break it.
Sisterhood – If you want to show to the other people how you give value to the essence of sisterhood to your sister, then having this art on your own body would be perfect. Even so, sisterhood can also be applicable to those ladies who belong to one group or sorority. Thus, these girls can also wear the tattoo perfectly.
Love – Another extremely obvious symbolism is love. The tattoo simply means that the two ladies really love each other no matter what happen, in the name of sisterhood, friendship, or a relationship. Remember that there are many girls in the world who are lesbians and they have lovers relationship to some other girls. These women are also perfect candidates.
Respect – One other meaning is respect. It simply means that the two women who have this tattoo are respecting each other, and they want the other people know how they respect each other through the design that they have engraved on their body. In case you also want to show your great respect to your girl best friend or sister, then why not consider having such tattoo on your body.
Extremely Gorgeous Designs
Needless to say, there are so many designs of sisterhood tattoos that you can choose from. All of these are extremely gorgeous designs that will surely capture you and your sister or best friend's hearts. But before choosing the design that you will engrave on your body, make sure that you think about the significance and the meaning of the tattoo first. In this way, there is no way the gorgeous body art cannot serve its main purpose. Here are some of the worth considering extremely gorgeous designs that you can take into account:
Sisters Name Design – Literally, this design will involve the word "Sisters" that will be engraved on the preferred body area. It is all up to you if you want it written in a very simple text or in a very stylish way. One thing is for sure, the final tattoo product of this design will look very gorgeous for the both of you. This particular design simply means that you will be sisters forever, and no one can break that.
Zodiac Signs Design – This particular design is perfect for those two girls out there who are best friends. It is for those who fall under the same zodiac sign. If you both have cancer zodiac sign, then the image of a crab should be engraved on your body part that you both preferred. This design simply means that you and your best friend have the same future goals as well as personalities.
Childhood Cartoon Favorite Design – As its name suggests, this design will involve your favorite cartoon character. Since you and your sister or best friend can get along well, you surely have the same personalities and preferences, and favorite cartoon character is definitely one of those. This will surely show to other people that you grew up with each other, and you share a lot of things while growing up like the favorite cartoon character of yours.
Animal Tattoo Design – Animals can also be the perfect subjects for your beautiful tattoo. Who would not love those cute and adorable animals, by the way? In case the two of you have the same favorite animals, then why not engrave them on your body? The people around you will surely be amazed when they see your animal tattoos. Some of the common animal subjects for this design are elephants, dogs, birds, cats and a lot more.
Quote Sisterhood Design – Needless to say, this particular tattoo design will involve some quotes that are very meaningful to you and to your sister or best friend. But if you cannot think of any quote, you can just put any quote that you want for as long as you both like it. After all, it would be useless if one of you does not like the design.
There are actually various ideas that you can take into account.. Even so, not all of these sisterhood tattoo ideas may fit you and your sister or best friend. This goes to show that you have to think about it a number of times, before finally deciding to have a tattoo engraved on your preferred body area. Keep in mind that tattoos can be permanently engraved on your body. Thus, see to it that you will not regret having them in the future.
The meanings behind the tattoo make it even more special for the bearers, as it does the important task of joining the two of them together in an everlasting bond of love and understanding, which has already been created by God by bringing them into the world from the same womb. Would you check our hand-picked collection of Mother Daughter tattoos and their symbolic significance?
Tattoo Design Ideas
They can be done in a great variety of design as they are more about personal feelings rather than creation of a pattern. One can ask the tattoo artist to create a special design idea, which showcases one's true love and feelings towards the very special human being in their life, their sister. The specialty of a sisterhood tattoo lies in its deeper meaning rather than its aesthetic value, but the fact remains that the tattoo needs to be appealing and eye catching, because the real purpose of getting a tattoo done is to get the attention of others. Here are a few interesting design ideas:
Sisters' Name Tattoos – The simplest and probably the best design idea is having each other's names inked on one's body. This will make your sister an integral part of your being, though she is already a part and parcel of your soul, but the name tattoo will make this bonding visible. If the name seems to be a too obvious thing to get inked on a visible part of one's body, one can opt for the short and simple initials of the sister.
Textual Tattoos – A special word, phrase or quote which indicates the depth of your relationship is another good design idea. It can be something new or something back from the childhood memories.
Butterfly Tattoo – Butterflies inked on the sisters' arms or wrists can be another cool way to profess their love and bonding towards each other. These vibrant creatures can be done in bright colors to make them eye catching.
Ribbon Tattoo Design – Ribbon tattoos look simple and cute and make a wonderful choice. The uncomplicated design is great for the first timers, as it is neither too expensive nor too painful.
Puzzle Design – Puzzle pieces can be made on both the sisters as sister design. These puzzles fit into each other, which symbolizes their mutual union despite the distances between the two of them.
Infinity Symbol Design – Infinity tattoos signify the endless bond between the two of them, which says that they will always be there for each other, no matter what the circumstances are and whatever life has in store for the two of them.
Heart Design –  Heart tattoos denote the bond of love between the two sisters, saying that the love between the two of them will never wane out, but will increase with the passage of time.
Yin and Yang Tattoo Design – They symbolize the balance of energies, as sisters are two diverse personalities, yet they complement each other and come together to make a whole united being, standing for each other through thick and thin.
Flower tattoo Design – They are feminine in nature and make a great choice for tattoos, with a great variety of flowers to choose from, such as rose, lotus, daffodils, cherry blossoms and many more. Ideally, dandelion is most suitable as it stands for the childhood days, which the sisters have spent together.
A lock and key Tattoo Design – This is another good option, as it represents how important the two sisters are for each other. If one is the lock, the other is the key and they need each other to be complete.
Other design elements can also be chosen to feature in tattoo designs, which a creative tattoo artist can work on to make a meaningful tattoo representing the feelings of the sisters towards each other. These tattoos need to be very personal and symbolic of the feelings of a person, which makes them even more special than the conventional tattoos.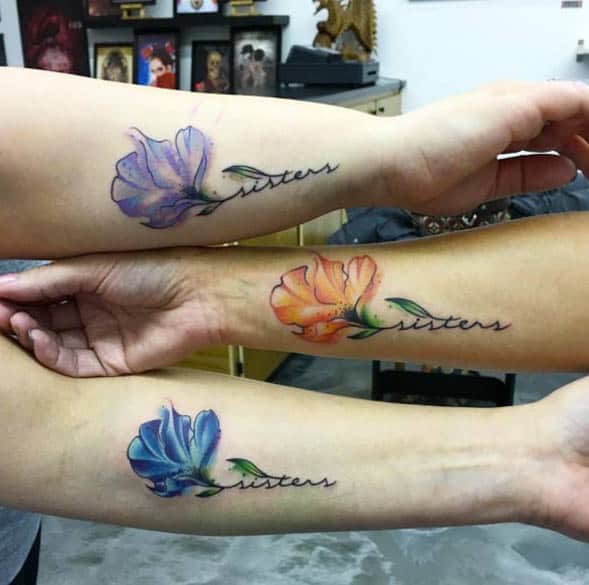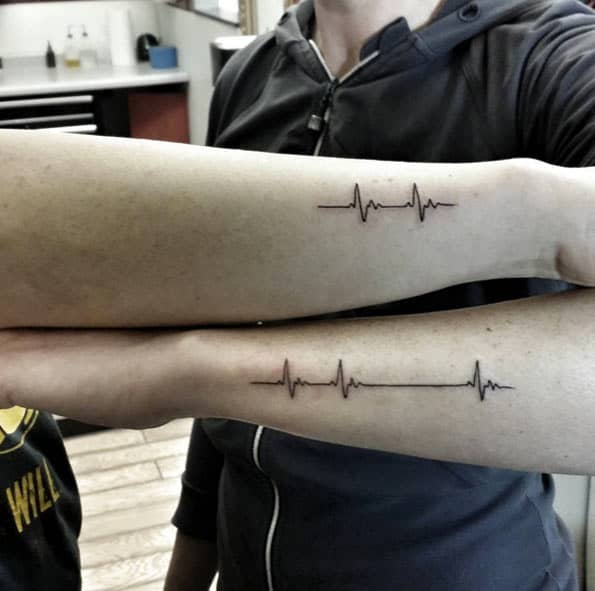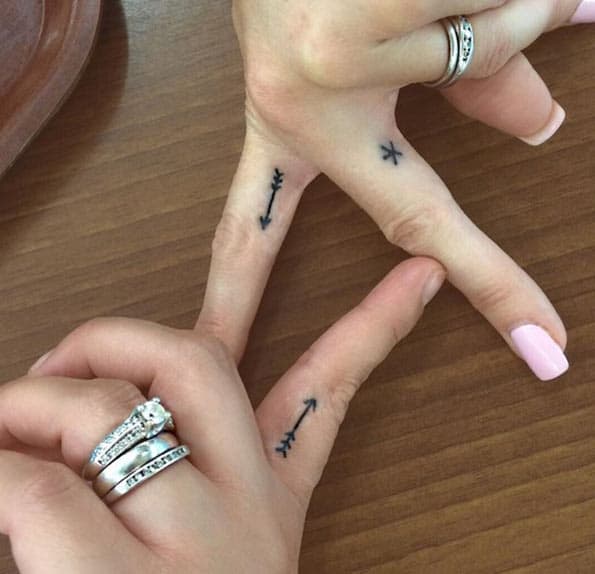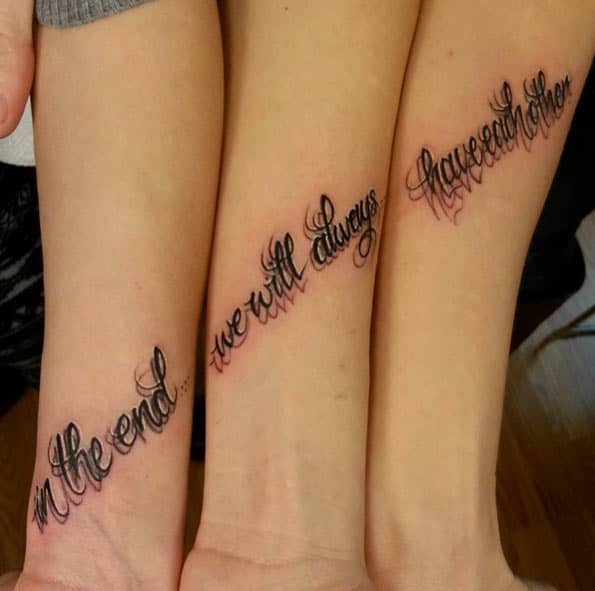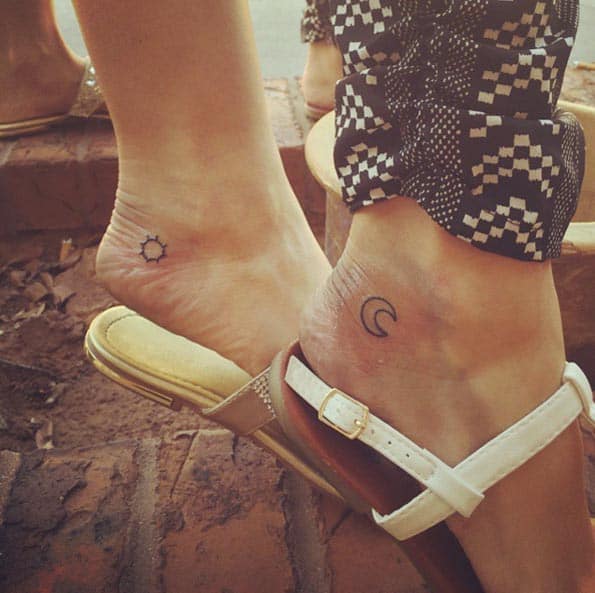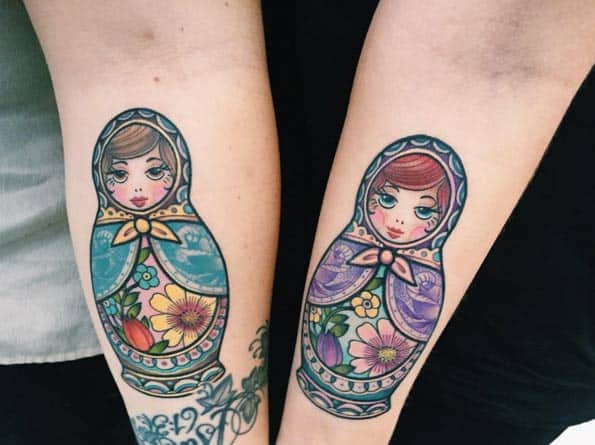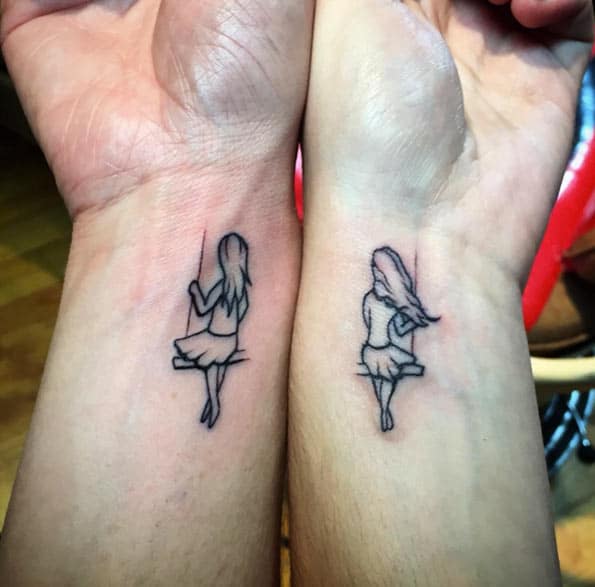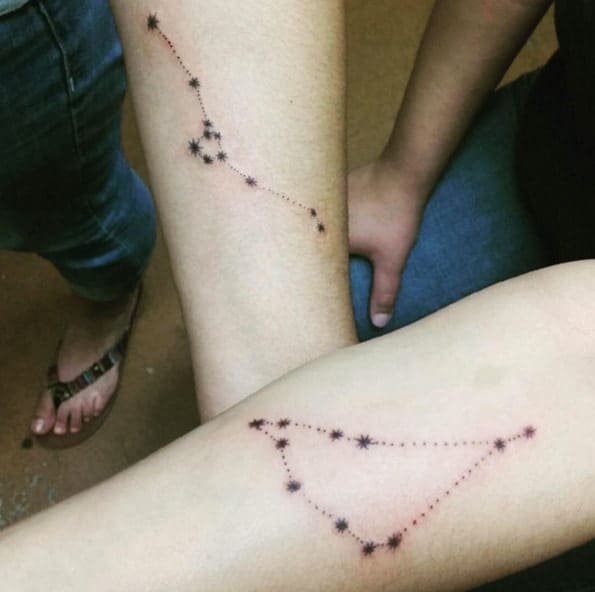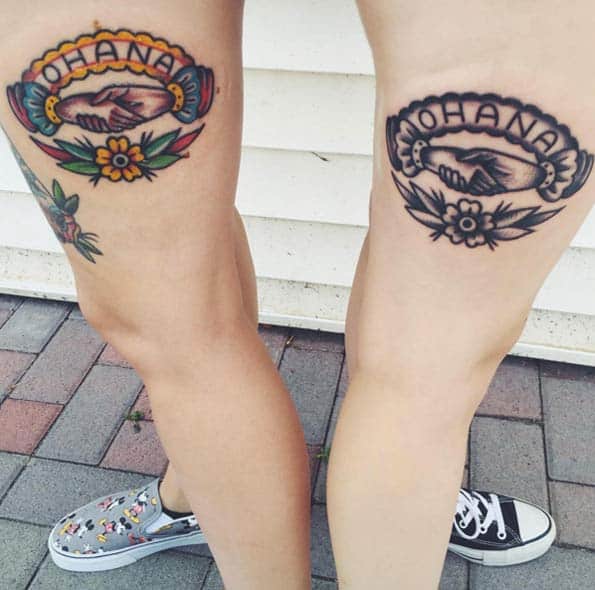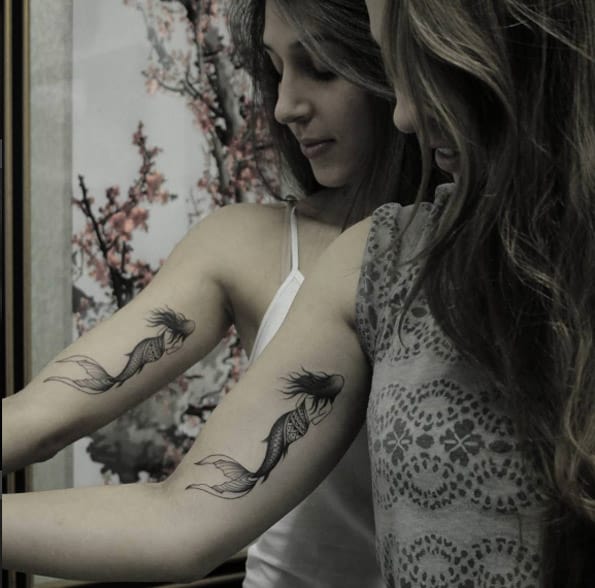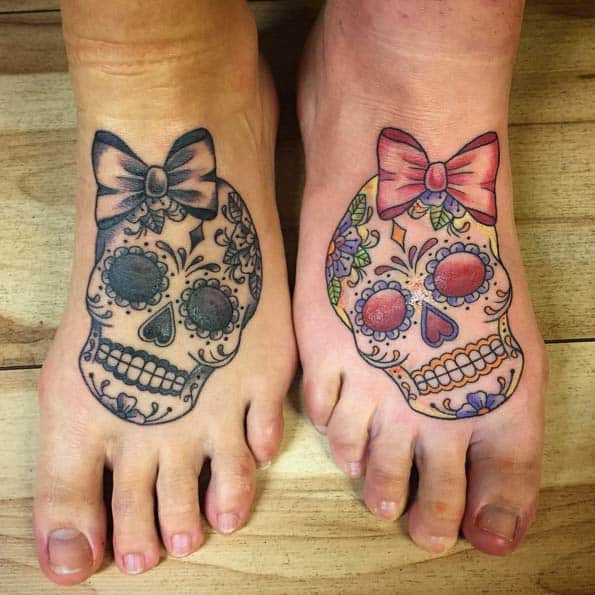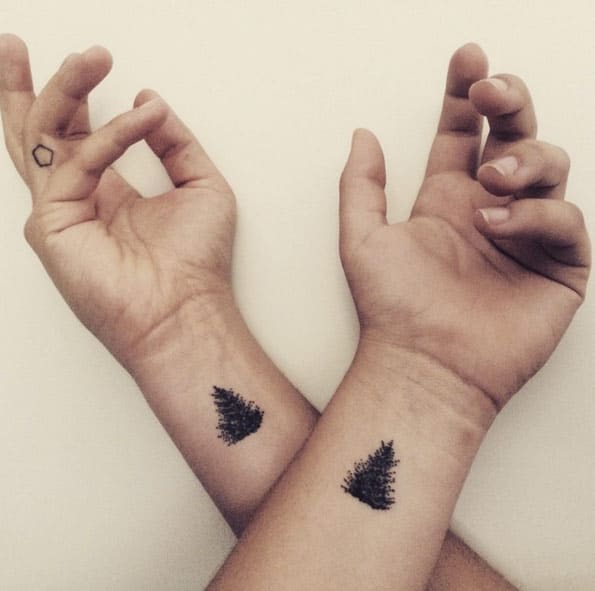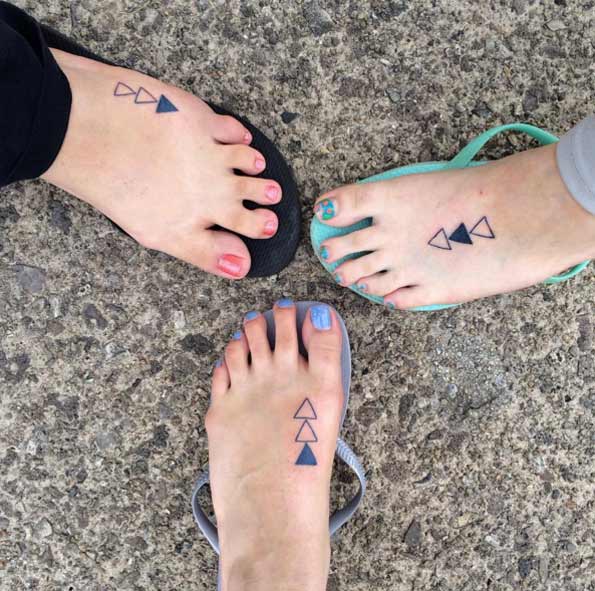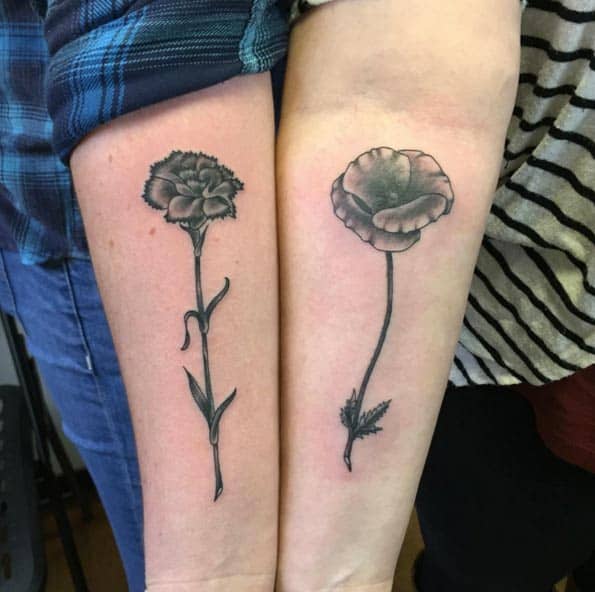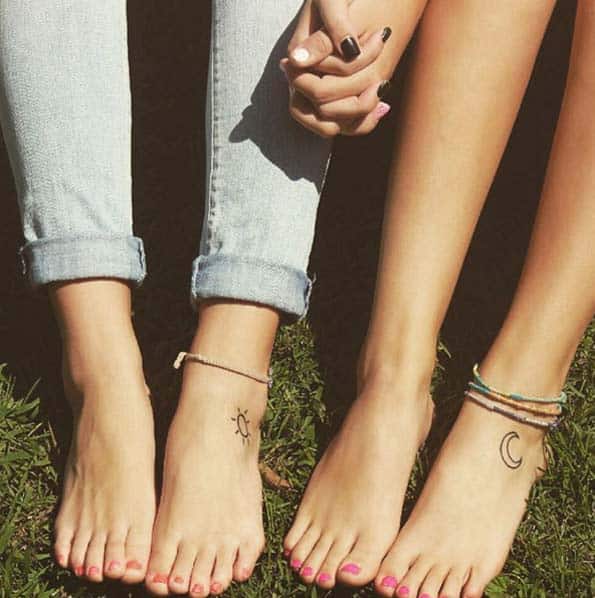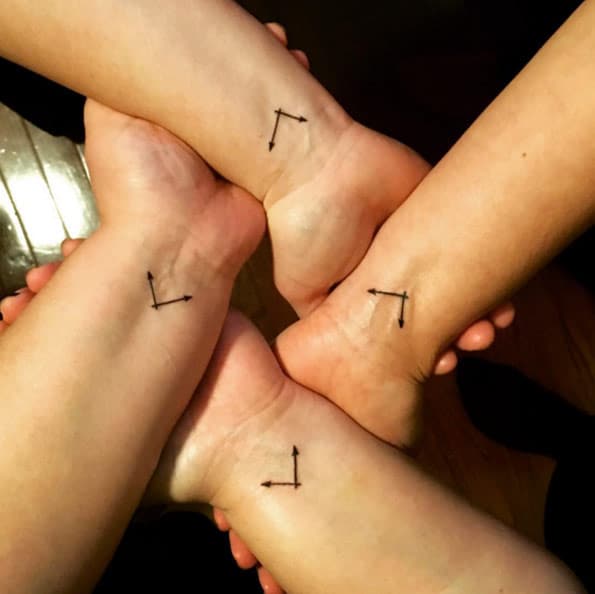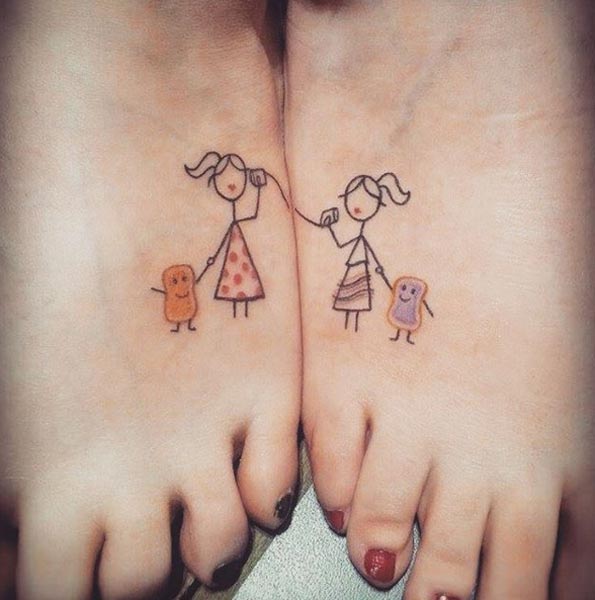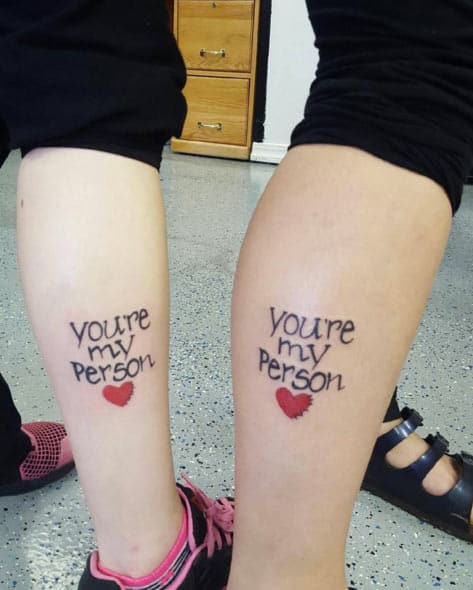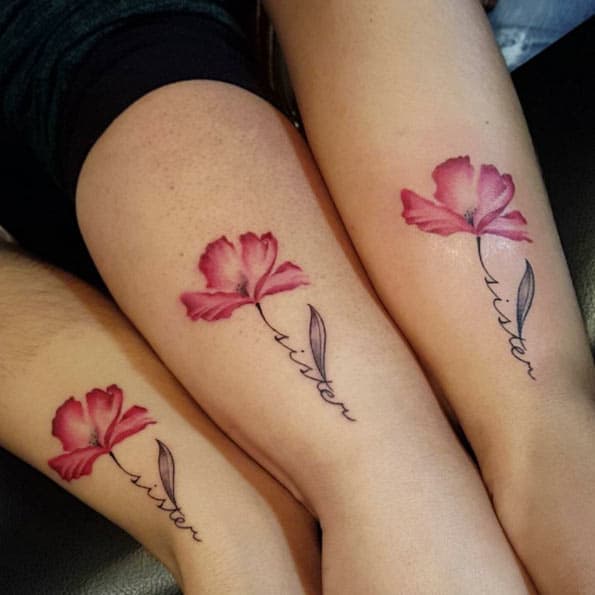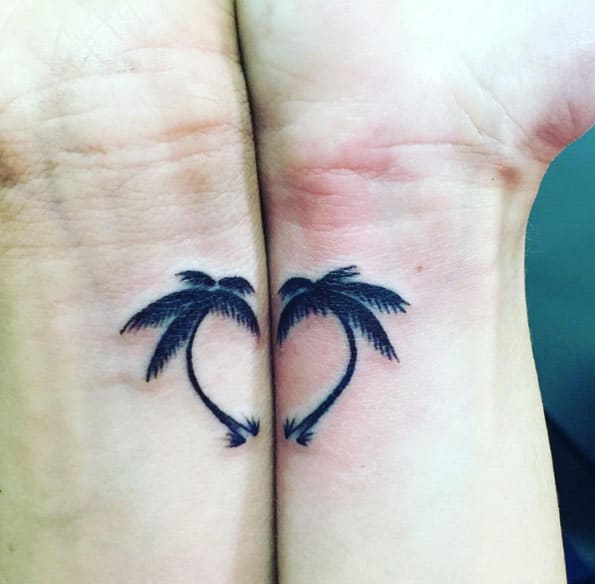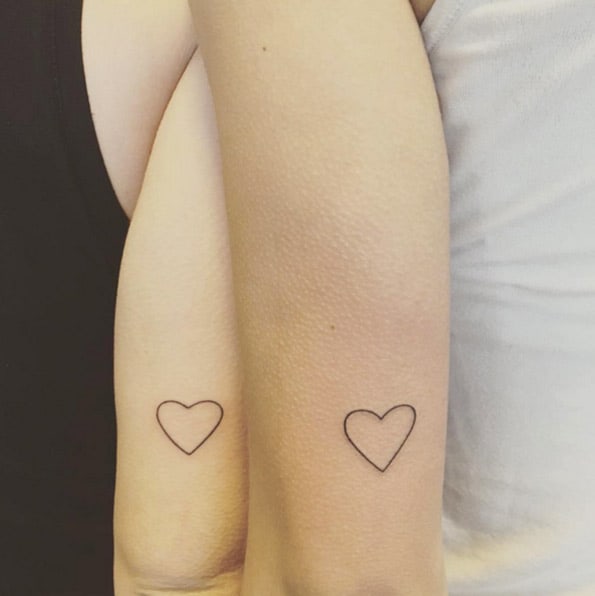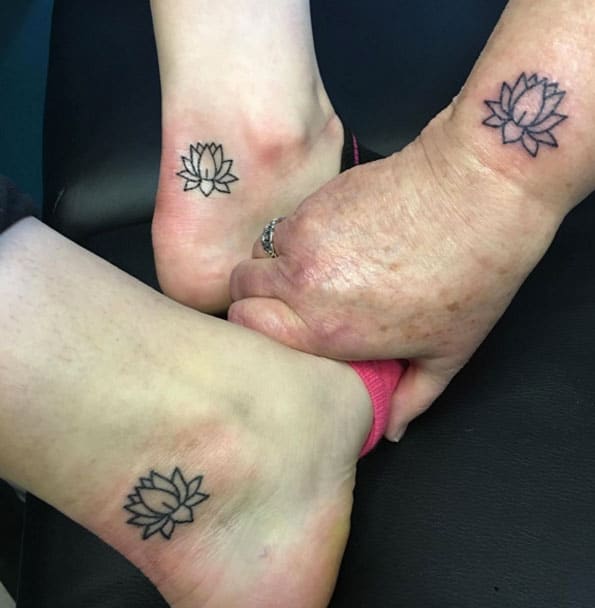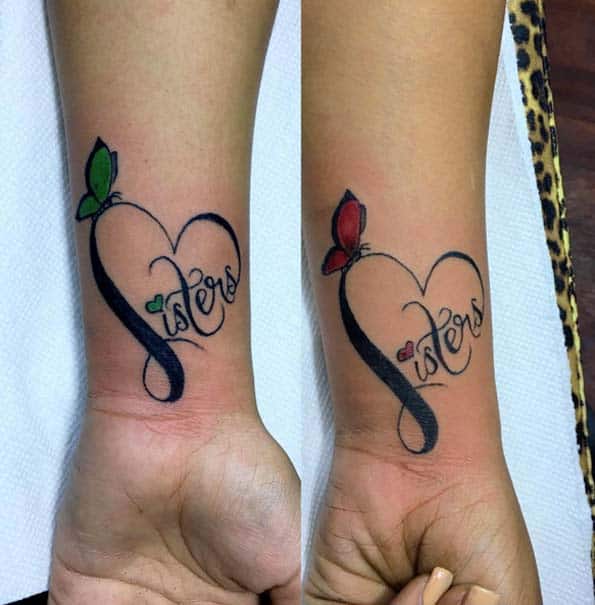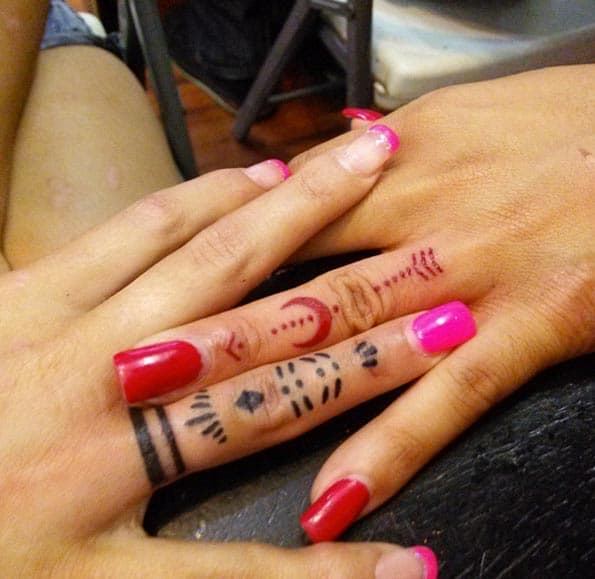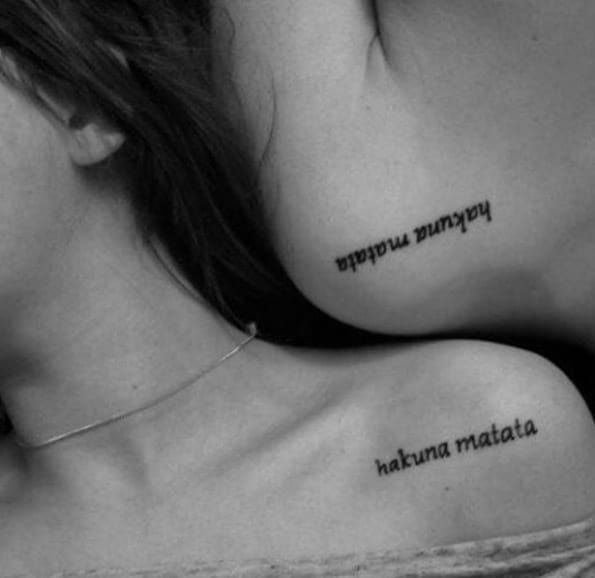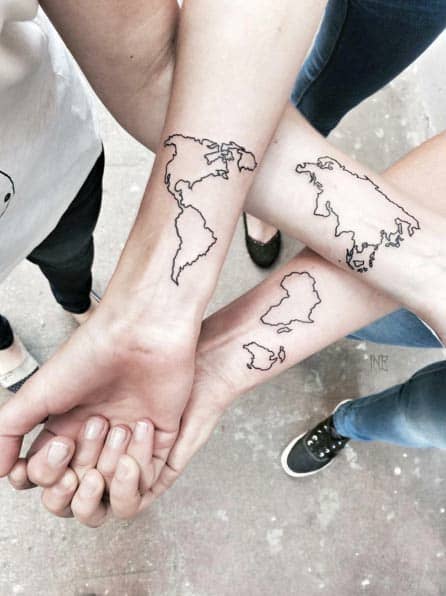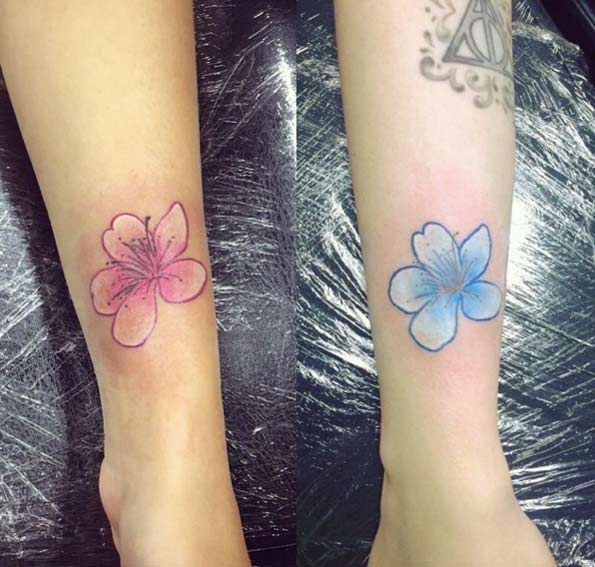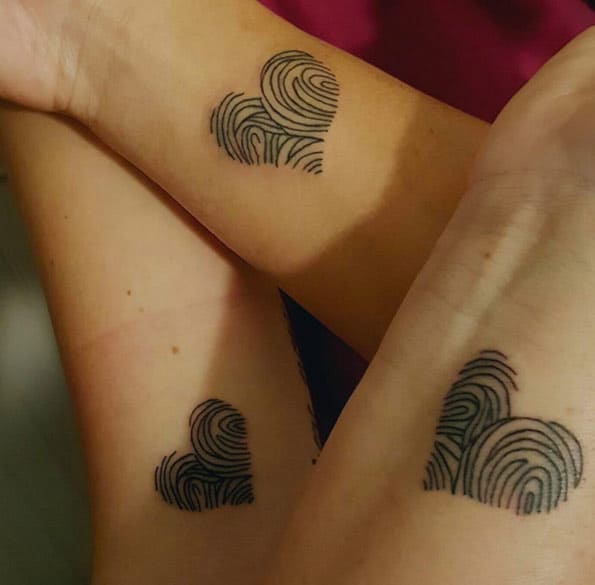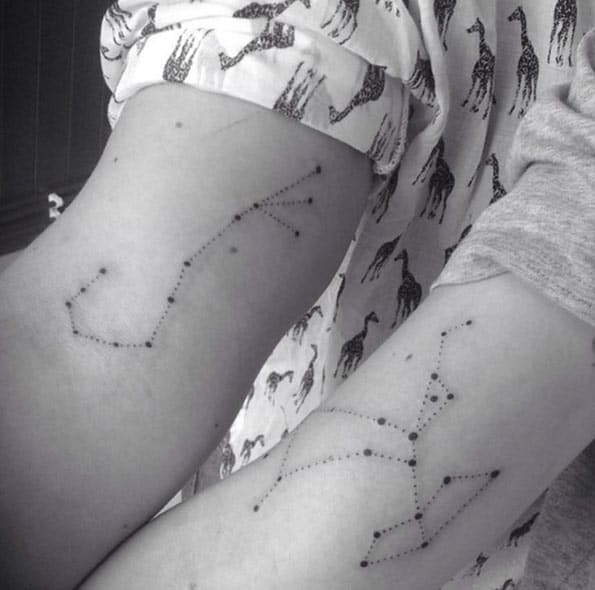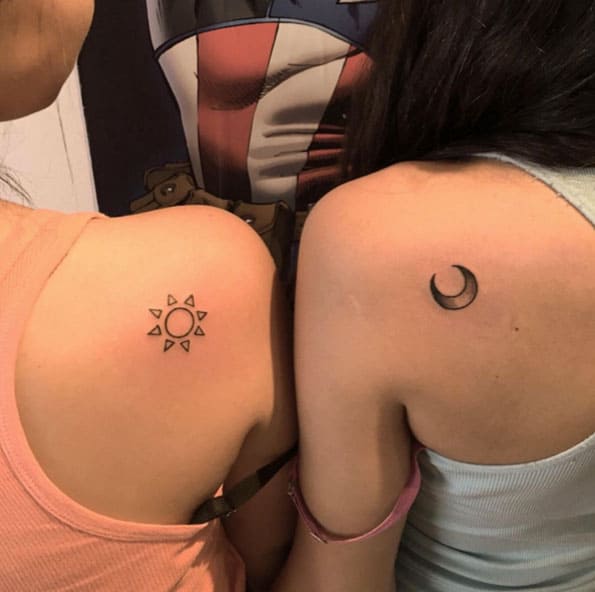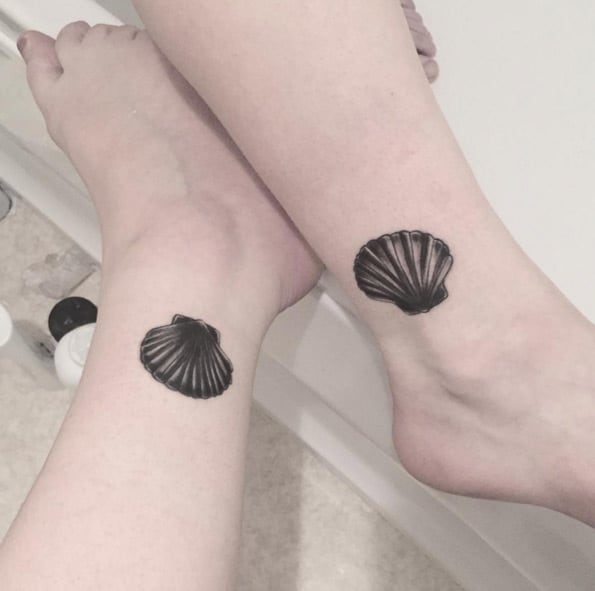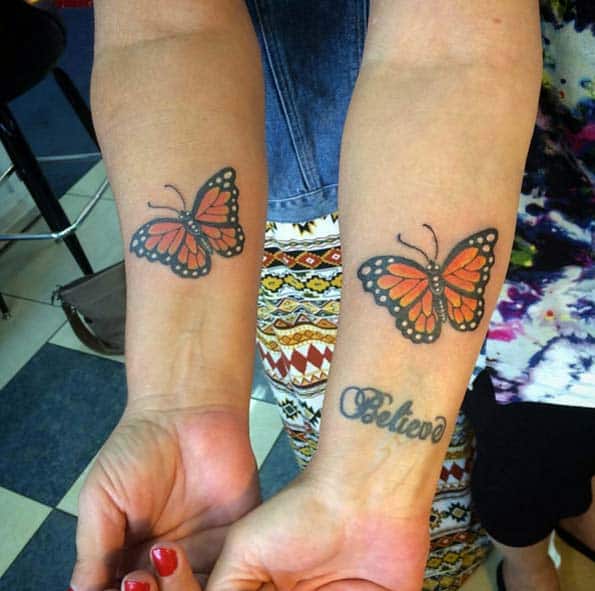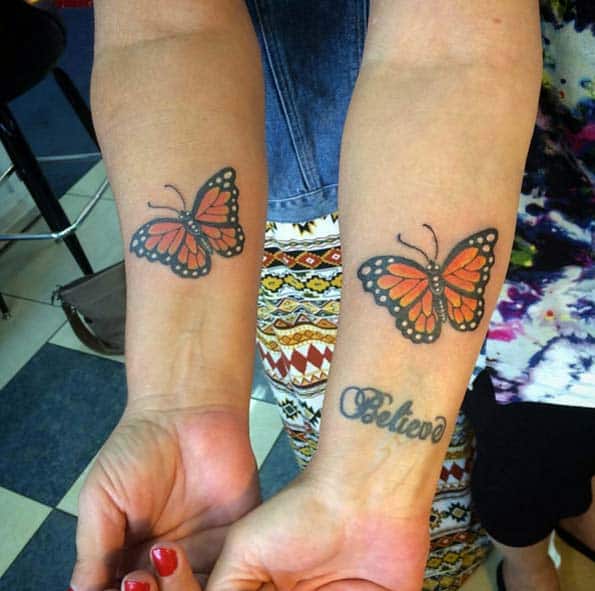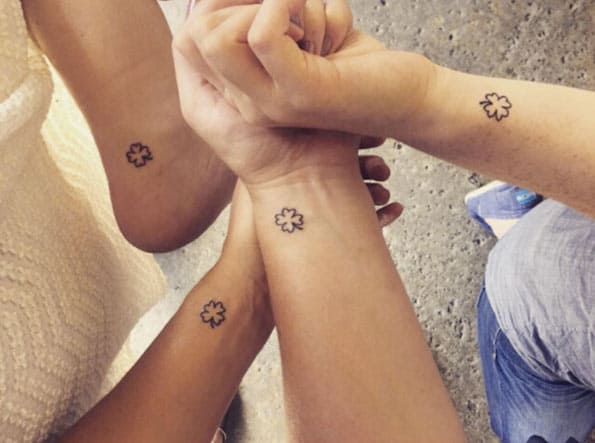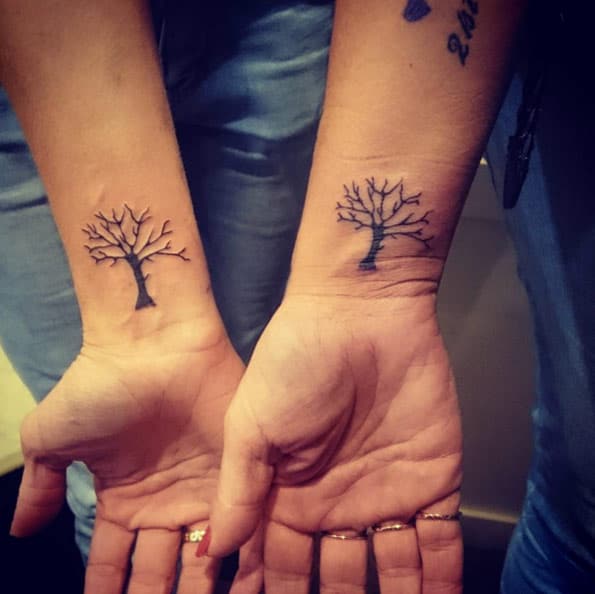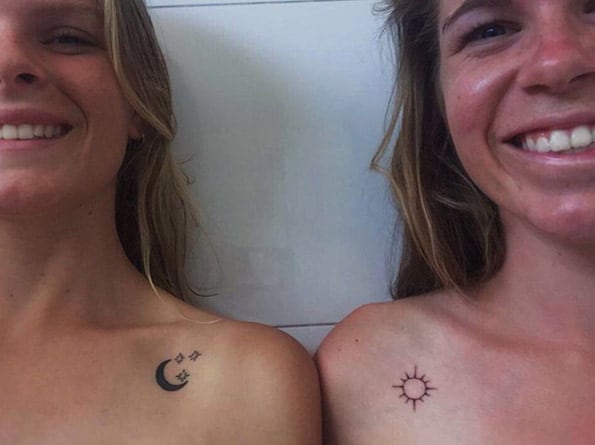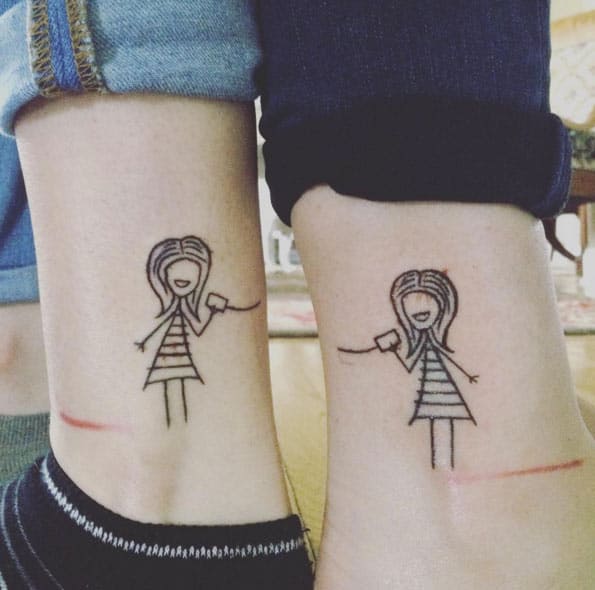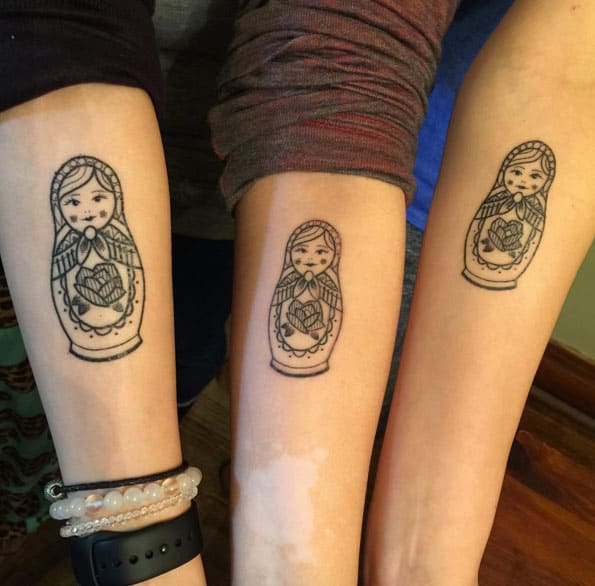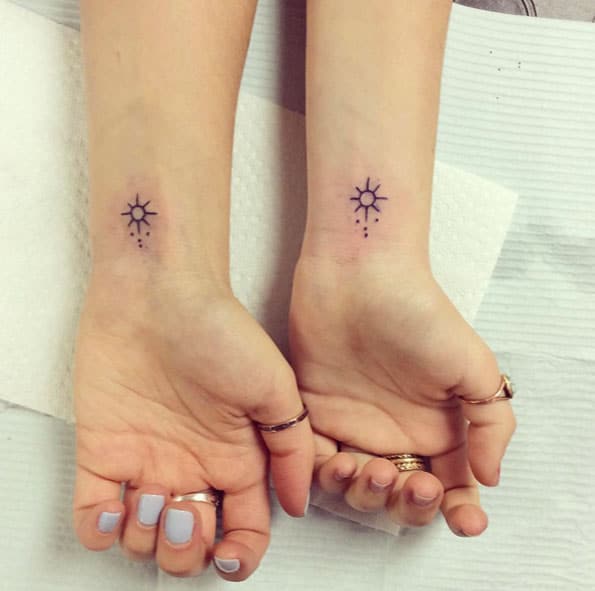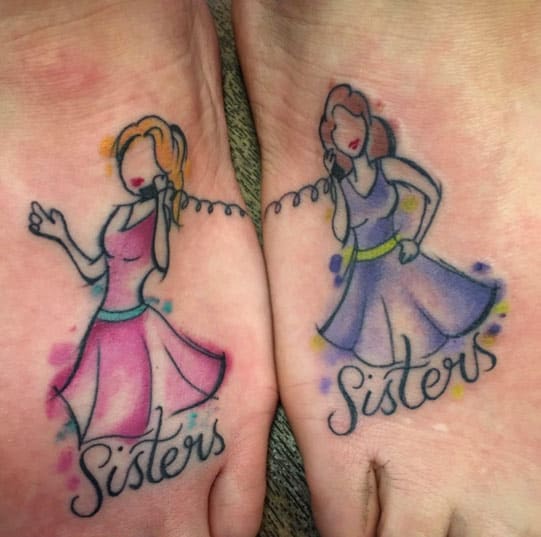 Placement Guide
Of course, they must be placed on the perfect part of your body. In other words, you have to think about the body placement well. Make sure that you and your best friend agreed on the same body area where you will be placing the tattoo. In this way, the essence of this tattoo can be felt well. Here are some common body placements:
Final Words
Sister tattoos can be the sweetest and most beautiful tattoos that you can engrave on your body. These will definitely look amazing, especially to the eyes of many people. Moreover, the strong bond that you have with your sister and your best friend will surely be tightened even more.