Tattoos stand for attraction and symbolism and they are carried by fashion conscious men and women to attract the attention for onlookers. The placement of a tattoo basically depends upon its size and design, though the most popular places on the body to feature them are the back, side, neck, ankle, chest, thigh, finger, arms, legs, hips, wrists and back of the ear. One of the places where you are likely to see various tattoo designs are the shoulders, as they provide a good surface area to feature a design in a proper manner and at the same time is a spot which catches the eye. The shoulders can carry a tattoo as a whole or be the starting point for an arm length tattoo.
Significance of Shoulder as a Tattoo Placement Spot
The best thing about shoulder tattoos is that they can be bared or made visible according to the preference of the bearer, who can wear full sleeve to work and flaunt these tattoos in a bare armed dress for an evening outing. This makes shoulder an ideal place to bear attractive tattoos, which can even be extended on later stages. They can be a style statement and at the same time, can enhance the physique of the bearer. In fact, men take them as the best means to display their masculinity, though many women have also started going for such tattoos. You might want to check our collection of White ink tattoos.
Personal Meanings
In addition to these traditional designs, people can choose to have unique designs done of their shoulders, which can symbolize their personal beliefs and attitude. It may be something related to their alma mater, a group or club or some patriotic symbol. They can also have the names of their loved ones, family members, friends or children, or some kind of meaningful text or phrases etched as a part of the tattoo design. The basic idea is to convey a meaning which the bearer wants to and he can get a meaningful design with the help of an expert designer, who can create something eye catching by incorporating all the design elements his client wants him to.
While choosing a tattoo design for the shoulder or for that matter, any other part of the body, one must keep in mind their symbolic meaning as well as the design, as the tattoo is going to be there with the bearer for a lifetime. Once the tattoo is etched, it is hard to get rid of. For this reason, a design has to be decided with care.
Popular Shoulder Tattoos Options
Shoulders make a popular placement for featuring tattoos of diverse designs and styles as they look great on this muscular area and can be shown off to the whole wide world. A variety of designs can be featured on the shoulder according to the choice of the bearer and his intention to depict his thoughts and beliefs. Some of the most popular shoulder tattoo designs are listed as follows: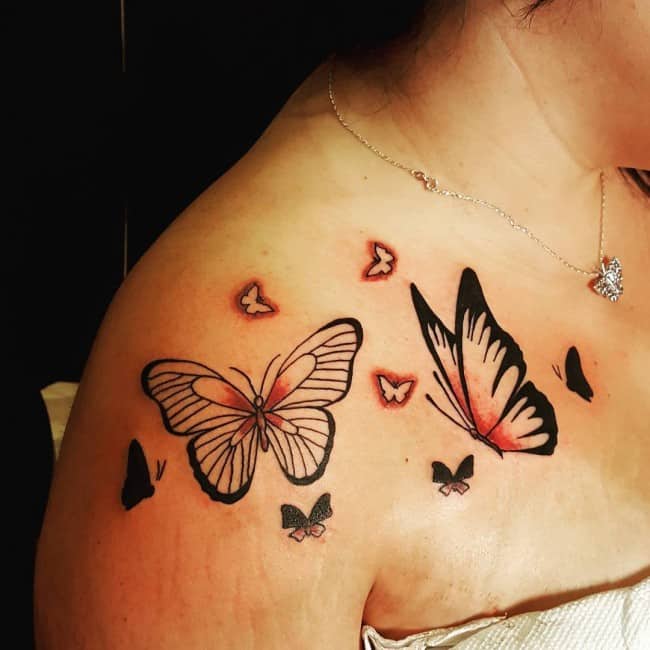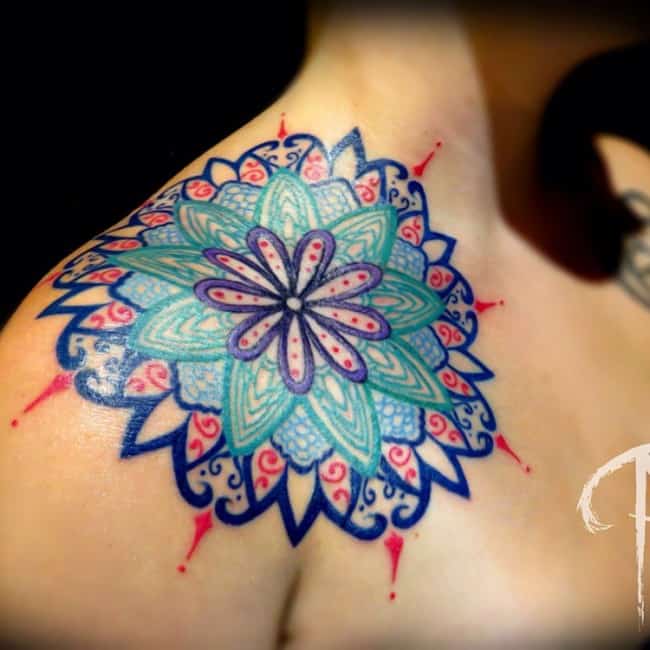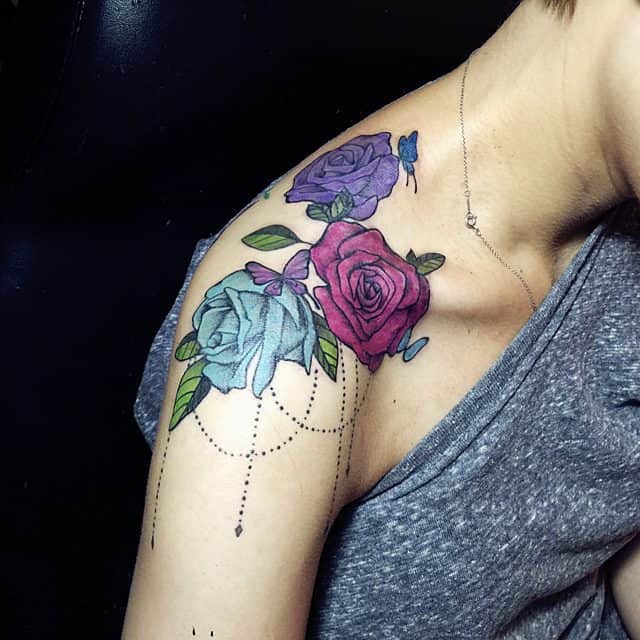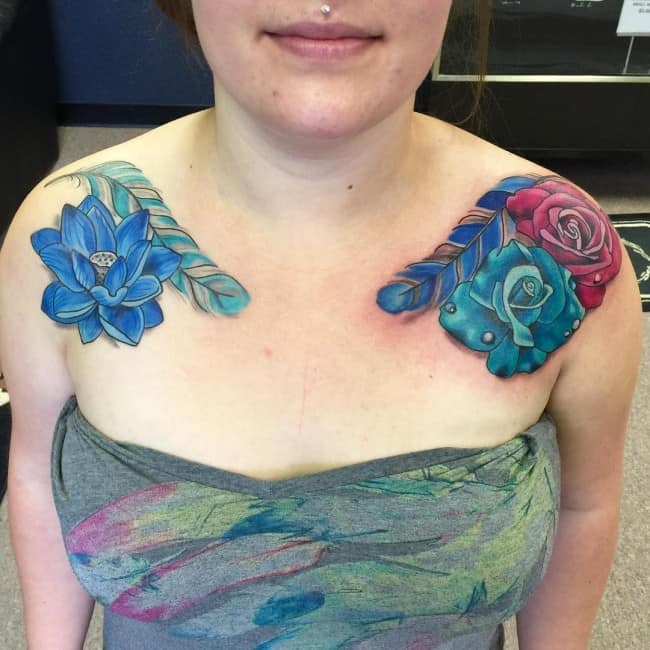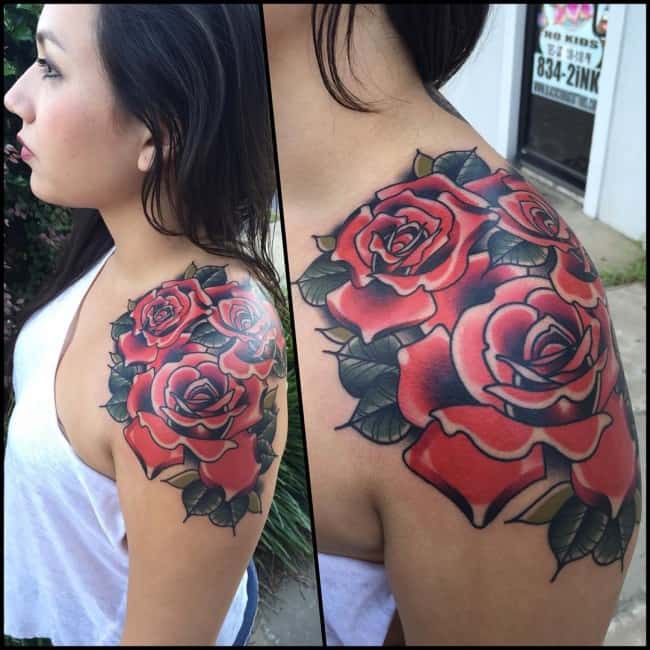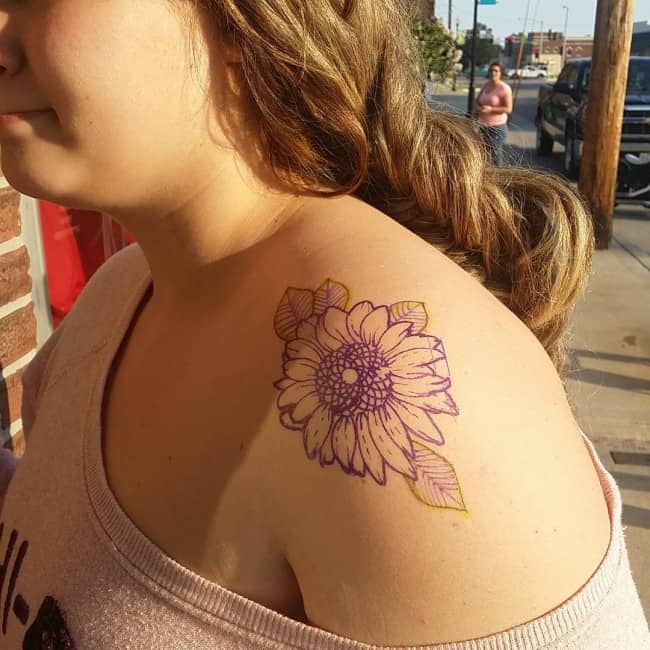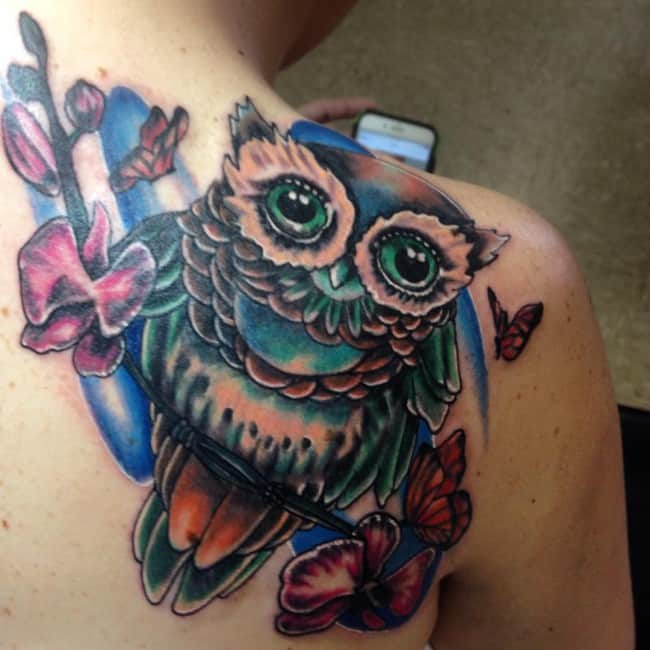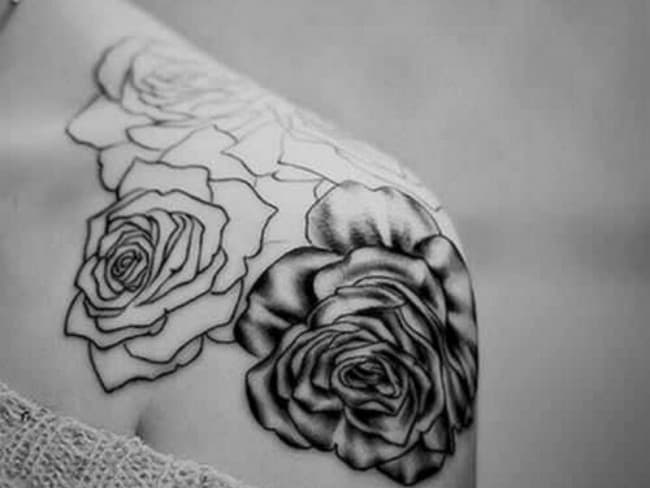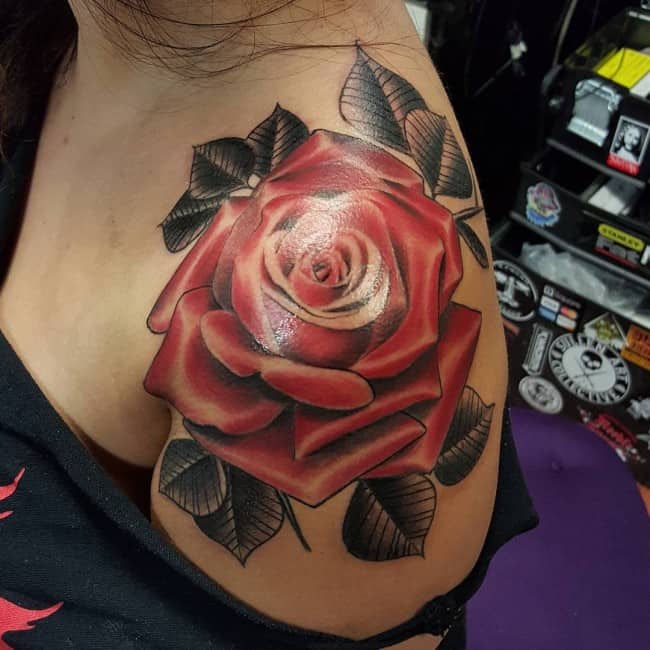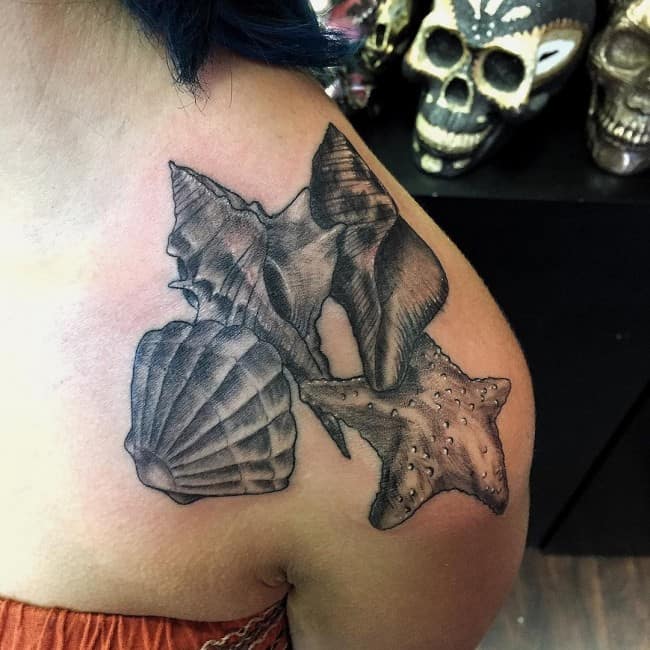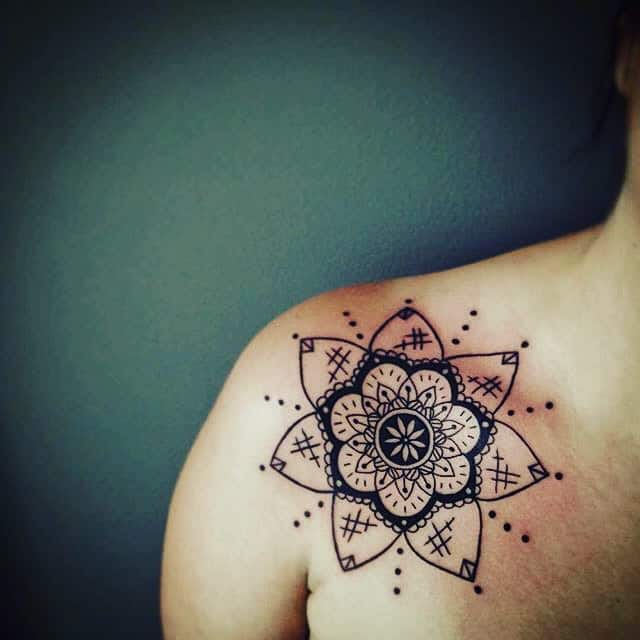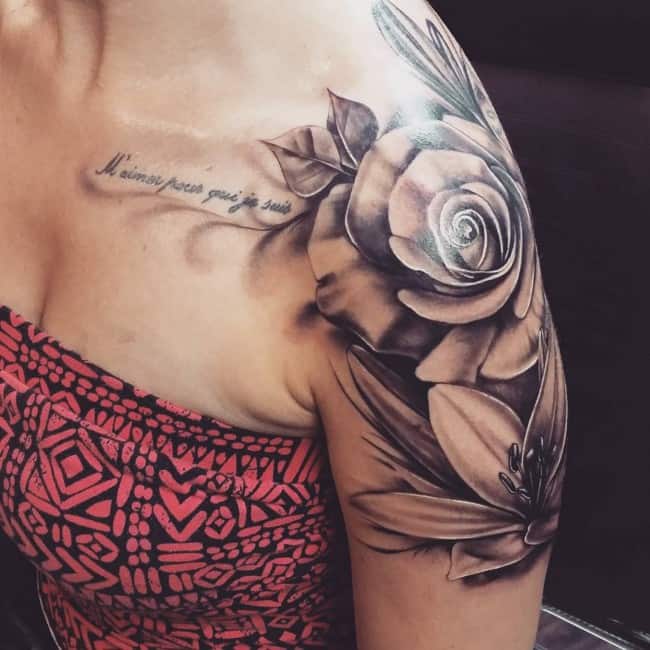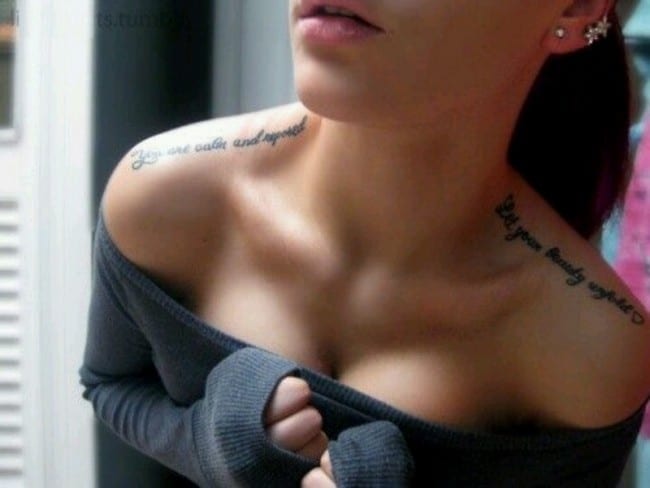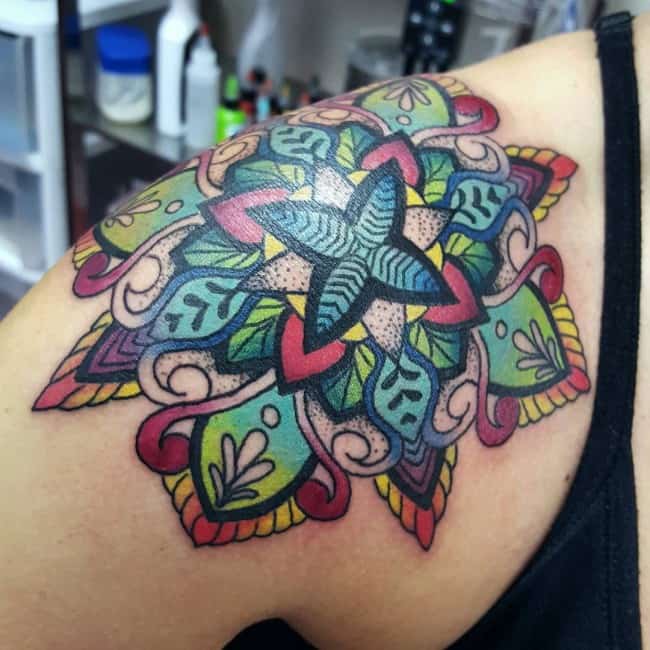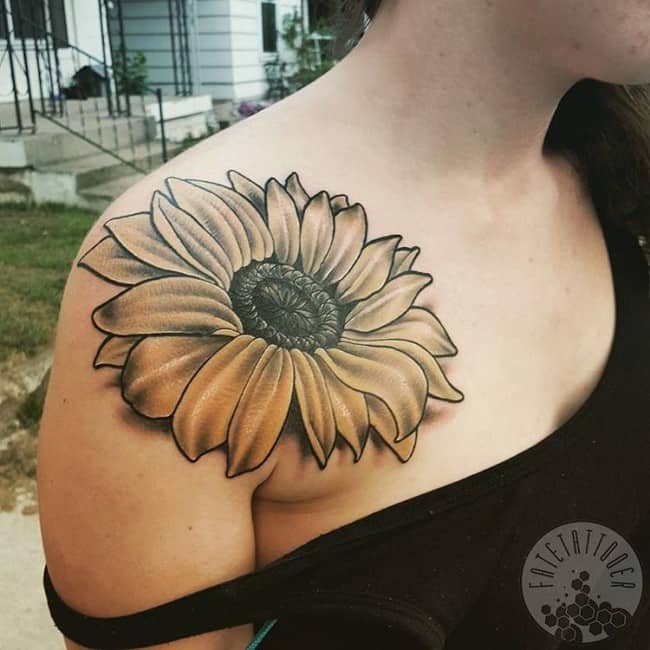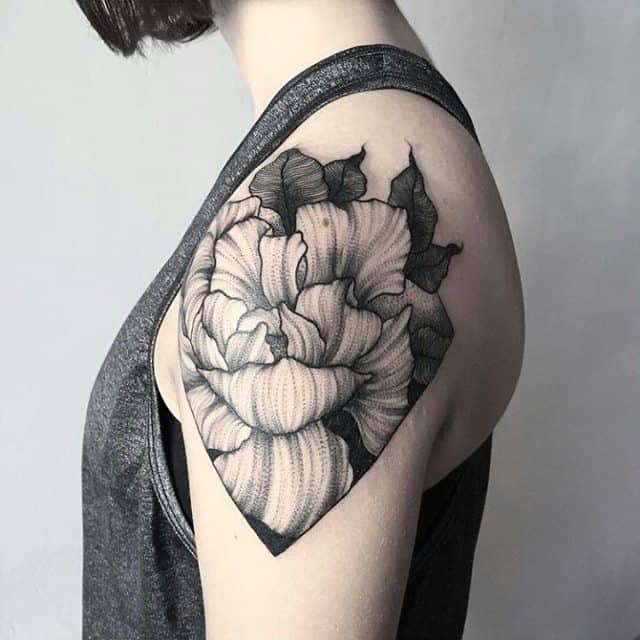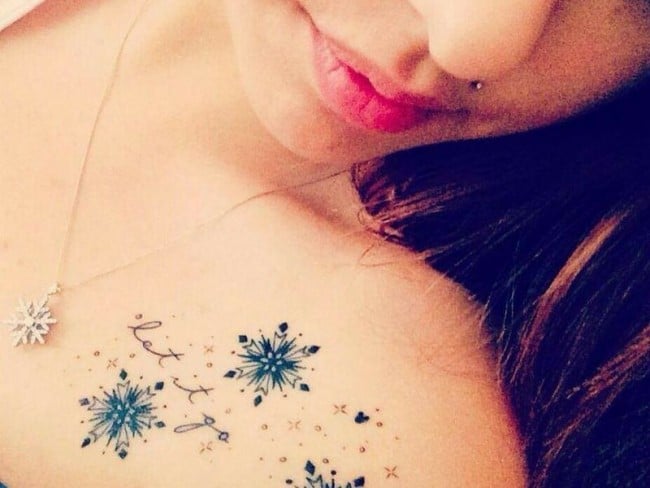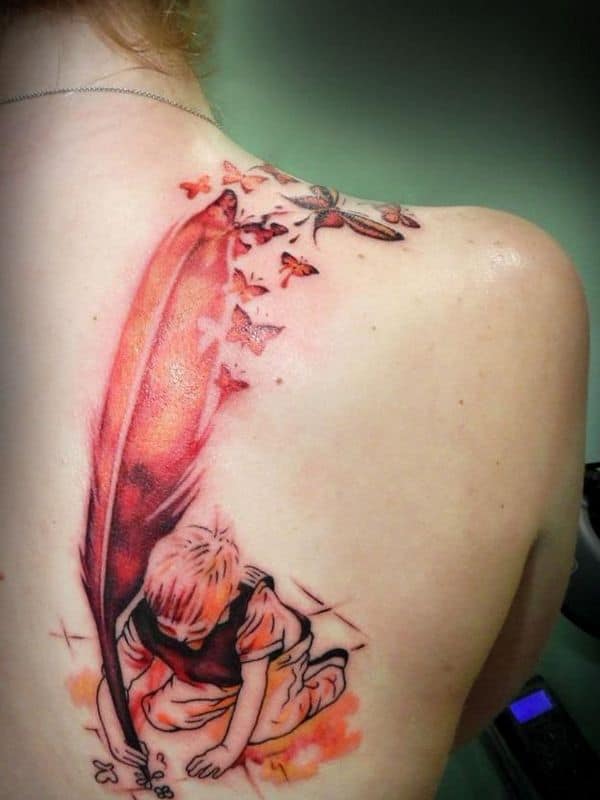 Final Words
Shoulders make a great place for having tattoos etched because this is one of the most prominent areas on the human body, and these tattoos are equally easy to hide when needed. Shoulders provide a good surface for getting various designs and sizes of tattoos. Some of the most popular options for shoulder tattoos include designs such as birds, tribal designs, stars, Japanese designs, old school designs and bio mechanical designs.