True friendship is the most beautiful relationship in the world as it is all about giving and nothing about taking. But it is something which should not be taken for granted and one must never lose a chance to say how special one's best friend is! One of the best ways to express this feeling without saying anything is getting best friend tattoos done. Also referred to as BFF tattoos, these tattoos are becoming popular not only among youngsters, but also among other age groups. They are a great way to exhibit your devotion and faith towards one of the most meaningful relationships in your life, as these tattoos stand as a symbol of your everlasting friendship.
They are some other tattoos that are gaining more and more popularity these days. Of course, these are very popular among those people in the world who have their wonderful best friends in their lives. Even so, this does not mean that these tattoos are only good for those best friends out there. These can also be engraved on couples like boyfriends and girlfriends and husbands and wives. The secret here is actually having the same designed tattoos engraved on both of your body. Let's say for example that you have a feather tattoo on your wrist, your best friend should also have a feather tattoo on her or his wrist, making the tattoos perfect partners.

Great Significance of Best Friend Tattoos
Needless to say, the best friend tattoos engraved by ordinary people and famous celebrities on their body have geat significance to their lives. In other words, they are not just pure display tattoos that make them very gorgeous in terms of physical appearance. In this regard, here are some of the great symbolisms and meanings of these tattoos:
Symbolic Significance
Basically, they are drawn in couple, on both of the friends who intend to commemorate their friendship in this special way. These tattoos signify the strength and commitment towards the special bond between the two of them as they share a piece each of the ornamental design on their body parts. In fact, these tattoos can have a beautiful story behind them, which will be etched on the physical being as well as the memory of the two friends forever and ever. The tattoos become a part of their bodies and show the truth and longevity of the friendship between the two of them. In this way, they are a piece of life, a bond of trust and faith between two people, who consider each other as the most important part of their lives.
Designs Options To Consider
Bff tattoo designs are always engraved on two people, as a couple who want to make everlasting commitment of faith and friendship towards each other. When it comes to design, these tattoos should not only be attractive, but also carry a deep symbolic meaning which makes the bond between the two bearers a stronger one. Also, the tattoo design should be approved by both of them as it will be carried by both for always. There are certain traditional designs which continue to be popular over a period of time, while there are some fresh ones churned out by the creative tattoo designers of the contemporary times. Whichever design is to be picked up by the bearer, one has to consider what the tattoos depict and at the same time, it should carry the approval of both the bearers. Here are some unique ideas:
In addition to these popular designs, tattoo designers can use their creativity to bring something new and also something which adds a meaning to the friendship between two people. Some other objects can be dates commemorating the beginning of the friendship, scissor and ribbon tattoo design, diamonds, feathers, fish, flowers (such as lotus, rose, sunflower) and a lot more.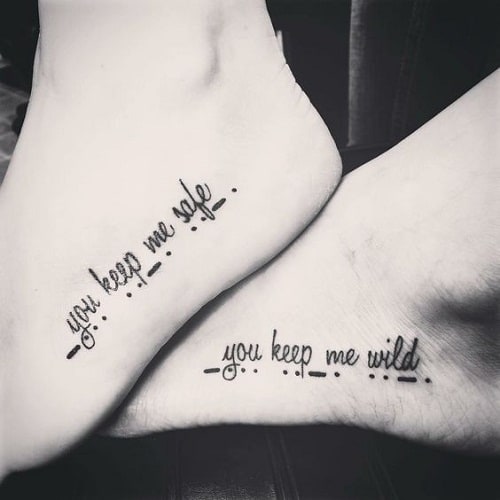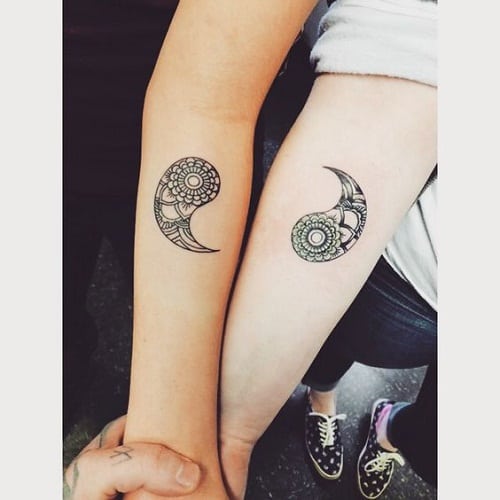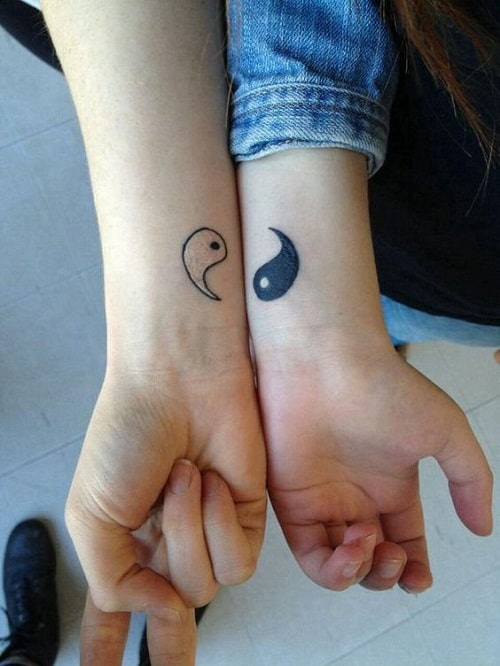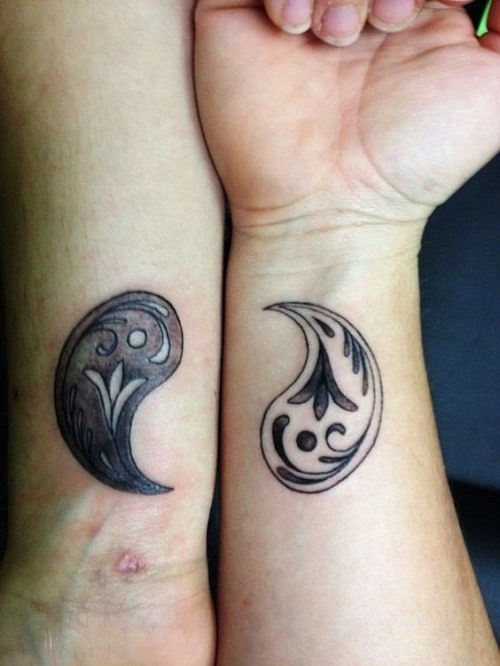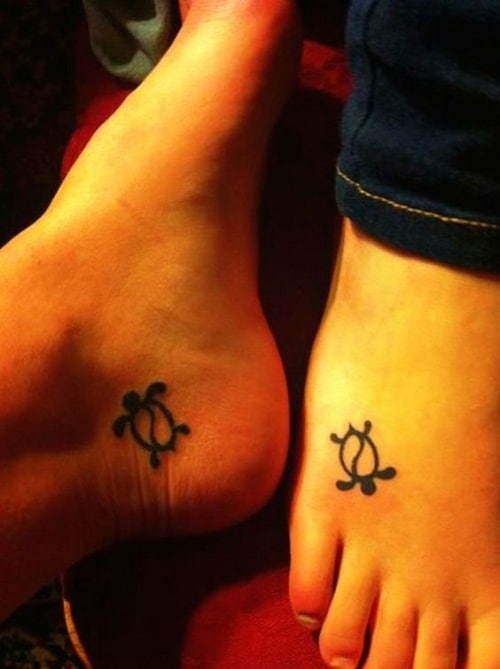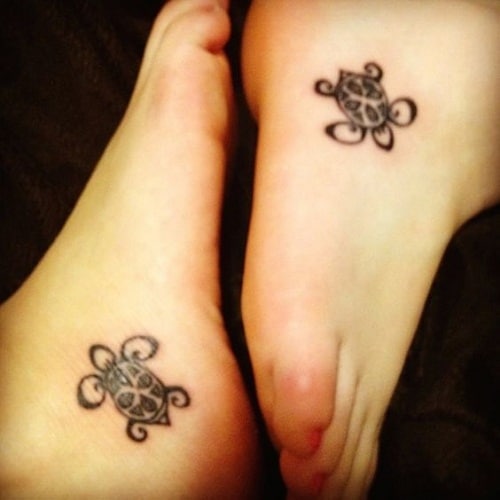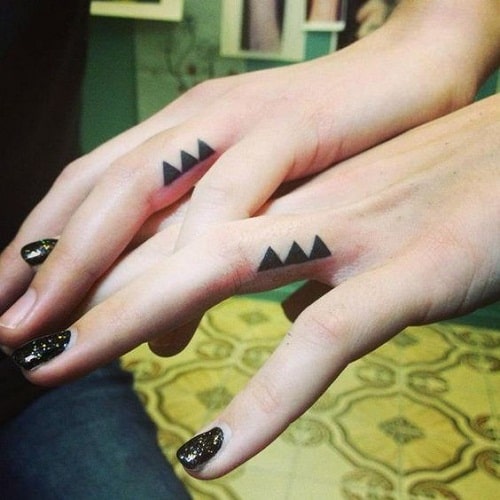 Best friend tattoos are quite popular among the younger generation, who love to experiment. Ideally, these tattoos are engraved on wrist, back of the hand, chest, ankles, fingers, shoulders, back, spine, neck and feet. They are popular among both young men and women, girls, though they can choose the design according to their gender. Overall, They make a memorable gift which two friends can give to each other, as these tattoos attach the two of them in an eternal bond of togetherness.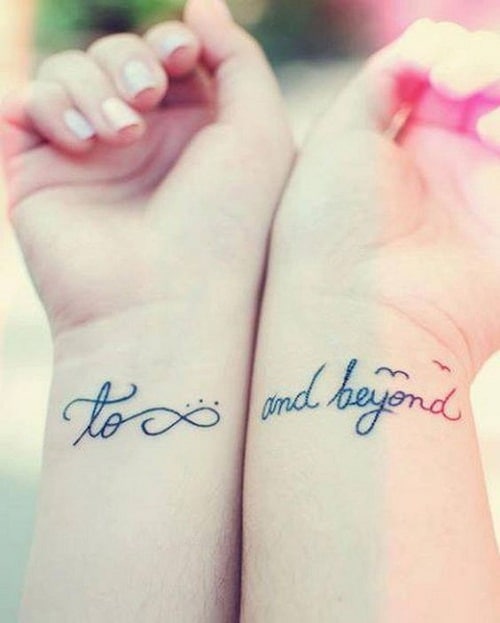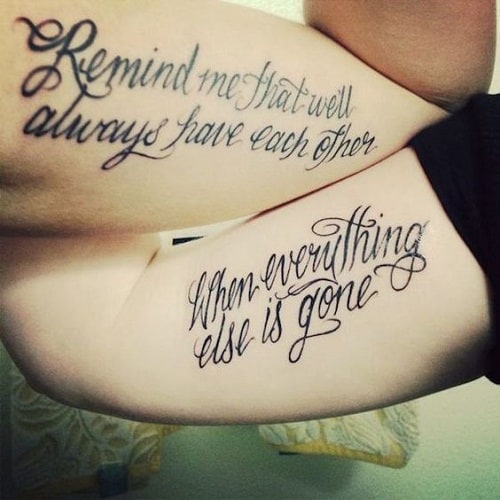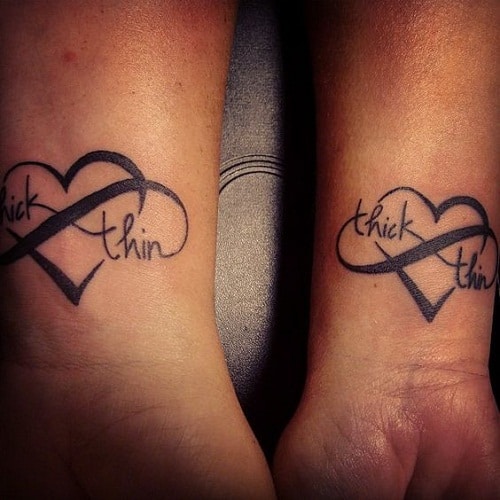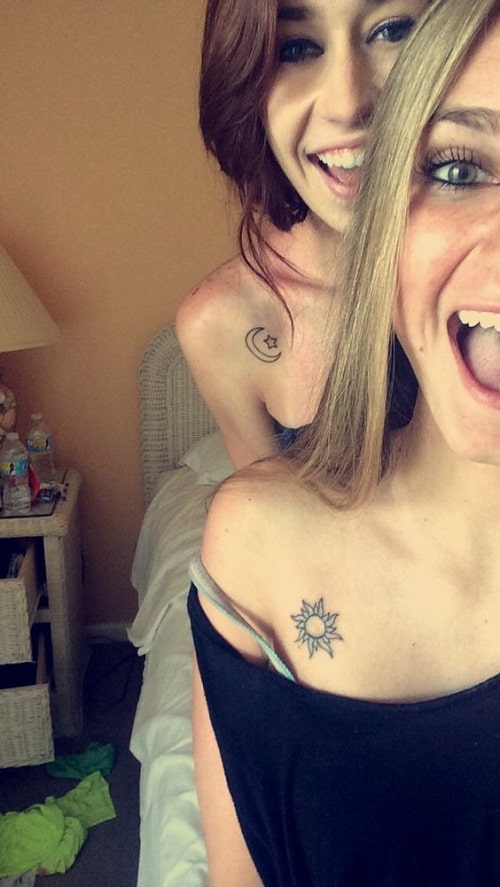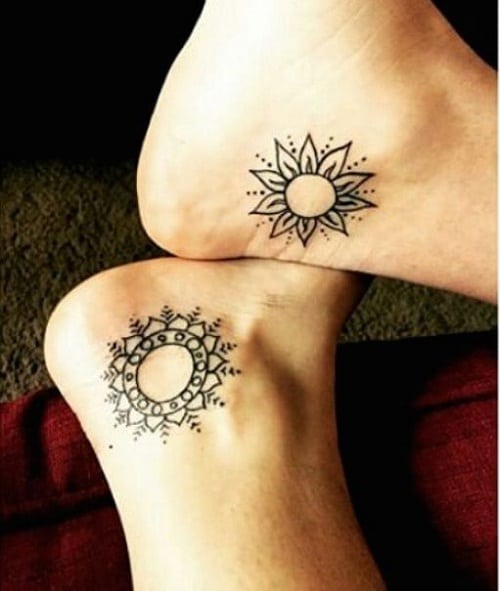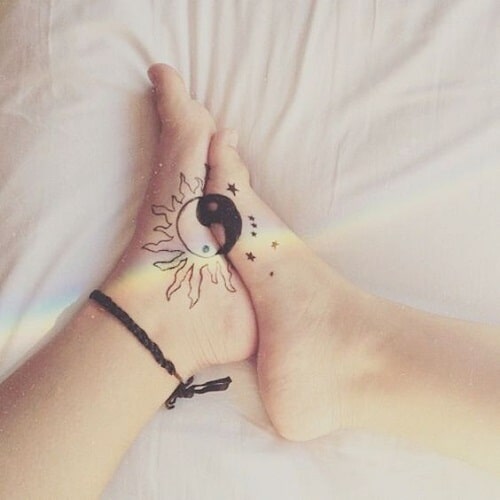 Several Beautiful Design Options
Of course, there are lots of designs that are available for best friend art tattoos that you can consider having with your best friend. However, you must be very careful in choosing the design that you should get engraved on your body since not all of them will look good and fit on yourself. In relation to this, here are some of the designs that you can consider:
Celebrities
Just like the ordinary people in the world, there are also a lot of famous personalities who are being captivated with the idea of having this art. These celebrities even become more popular because of these tattoos that they have that captured the media. Some of the names of these best friend celebrities are written below: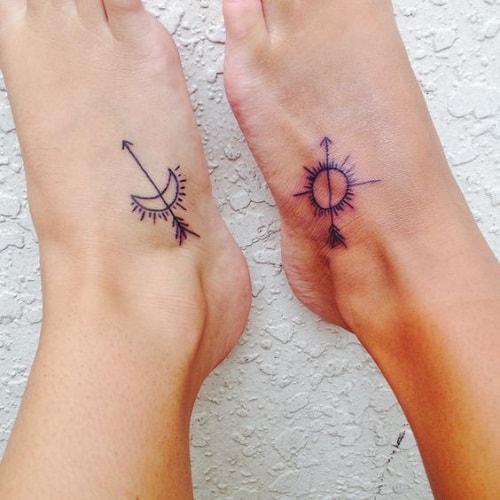 Placements Guide
Needless to say, there are different parts of your body where you can place your bff tattoos. Make sure that your best friend also place his or her tattoo on the same placement of yours so that the essence can be greatly achieved. In this regard, here are some of the common body parts where you can place this art:
Final Words
Best friend tattoos are definitely gorgeous adornments that you can have on your body and to the body of your best friend. There is no way people around you will not recognize the strong friendship that you have got with your best friend. Just make sure that you and your best decided what kind of tattoo design that you will both wear on your body.