Created by Hironobu Sakaguchi, Final Fantasy is a series of Japanese-themed science fantasy games.
First released in 1987, a total of 15 episodes have been created, all of which have their own unique identity, story, and characters.

There are some similarities between many of the installments, but they are not sequels or related episodes.
Some of the most iconic characters which have evolved from the Final Fantasy series, such as Sephiroth and Cloud Strife, only make an appearance in a single installment.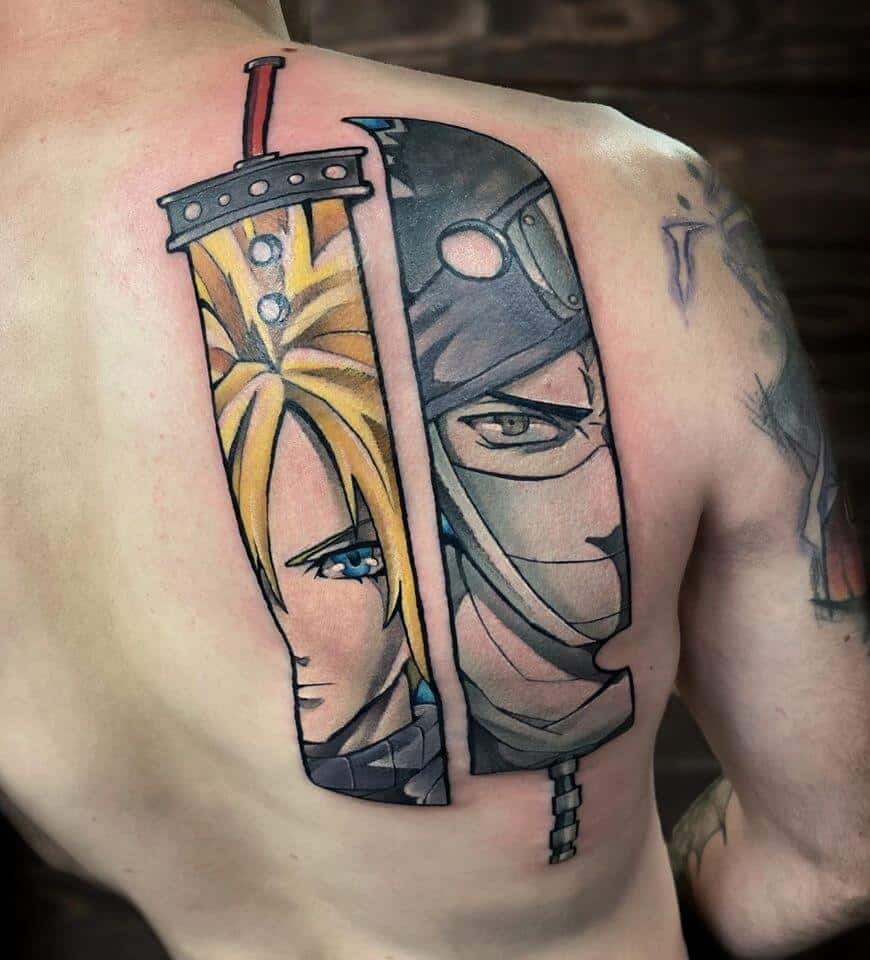 Although each game is a standalone story in its own right, there are recurring themes and styles.
Fantasy sci-fi is central to the narrative, along with the basic premise that good must battle evil, and sometimes there might be great sacrifice.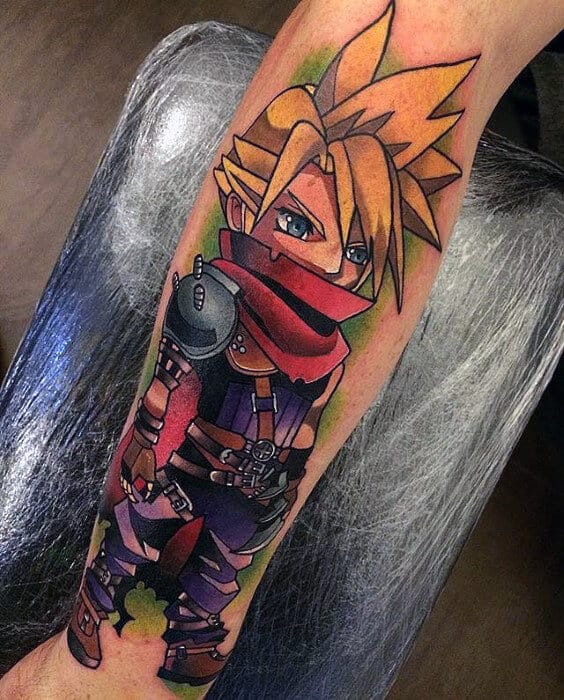 The strong emotional connection that many players feel to a particular installment is one of the reasons why a Final Fantasy tattoo is so often chosen.
The whole franchise is about much more than just role-play; it's an immersive experience which weaves realism together with magic, fantasy, and time-travel.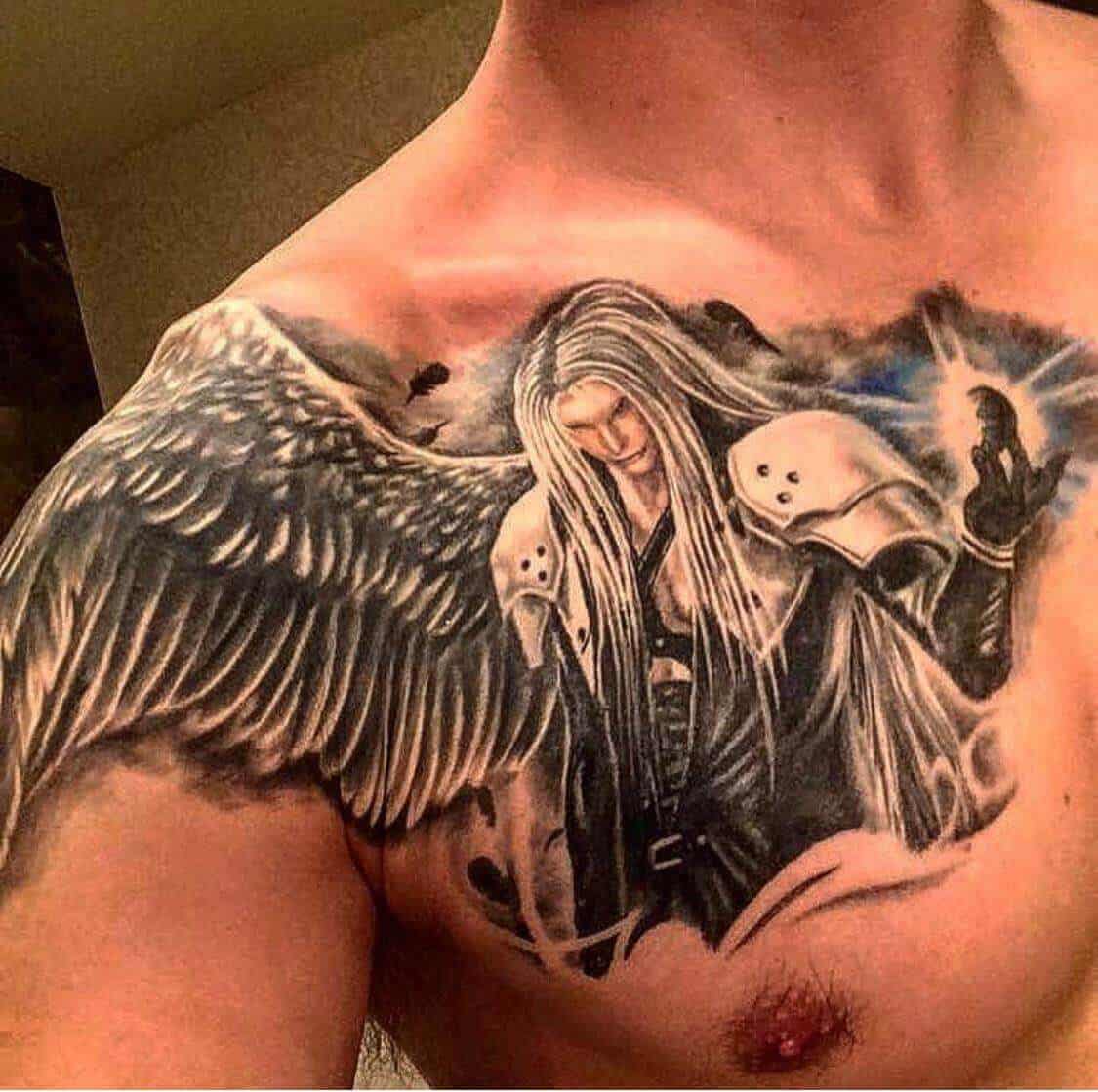 A Cloud Strife tattoo is one of the most popular and works well as a final fantasy tattoo sleeve.
However, if you're looking for Final Fantasy tattoo ideas, don't just stick with the characters.
There are many iconic symbols and weapons in the game which are just as meaningful, and recognizable.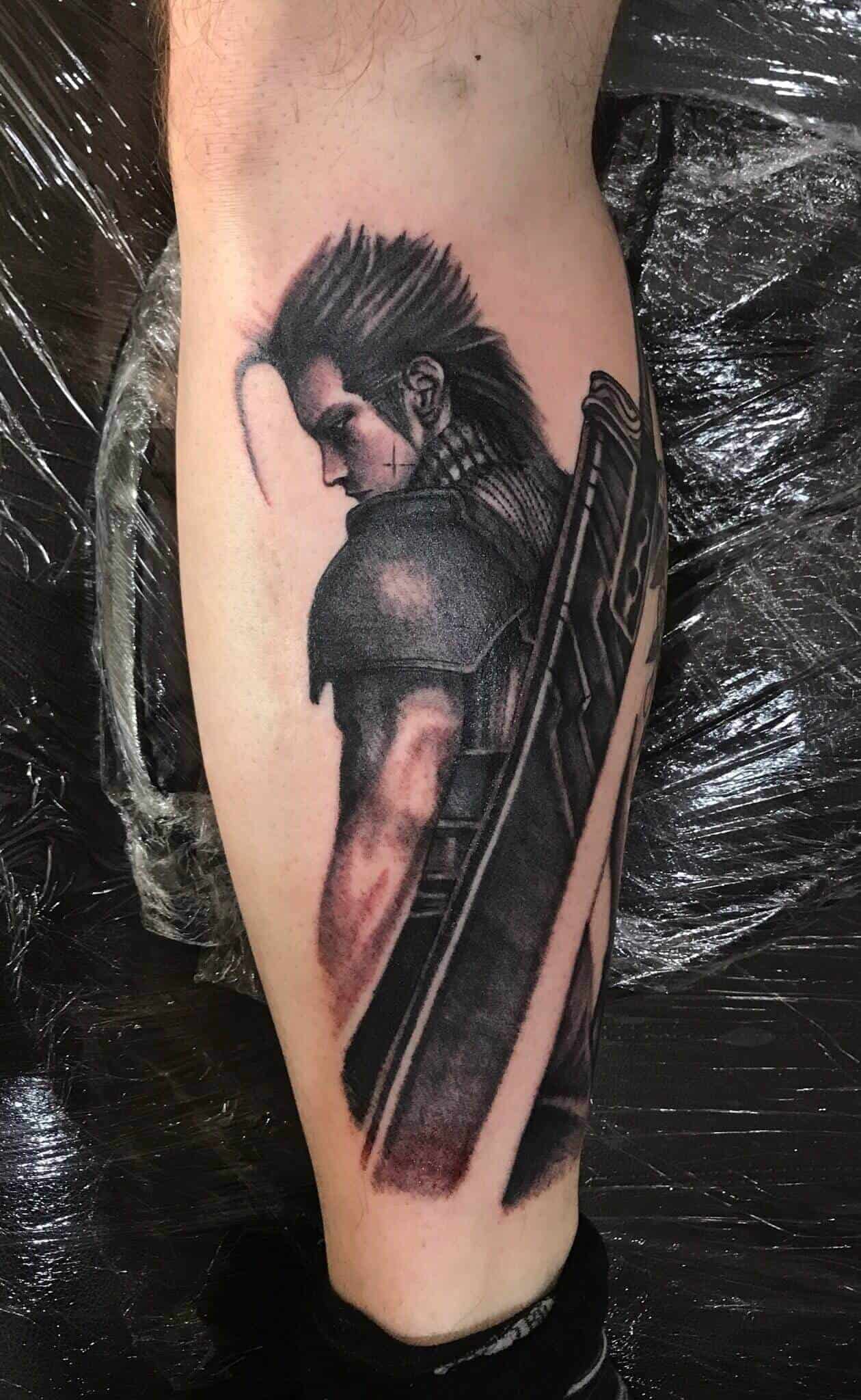 If you're planning your own Final Fantasy tattoo, here are some of the main characters from the most popular installments with 50 amazing tattoo ideas to inspire you!
Final Fantasy 7
Originally released in 1997 for the Playstation and remade in 2020, Final Fantasy 7 remains the most popular episode in the series.
Cloud Strife is the protagonist whose goal is to save the planet from the dastardly Sephiroth.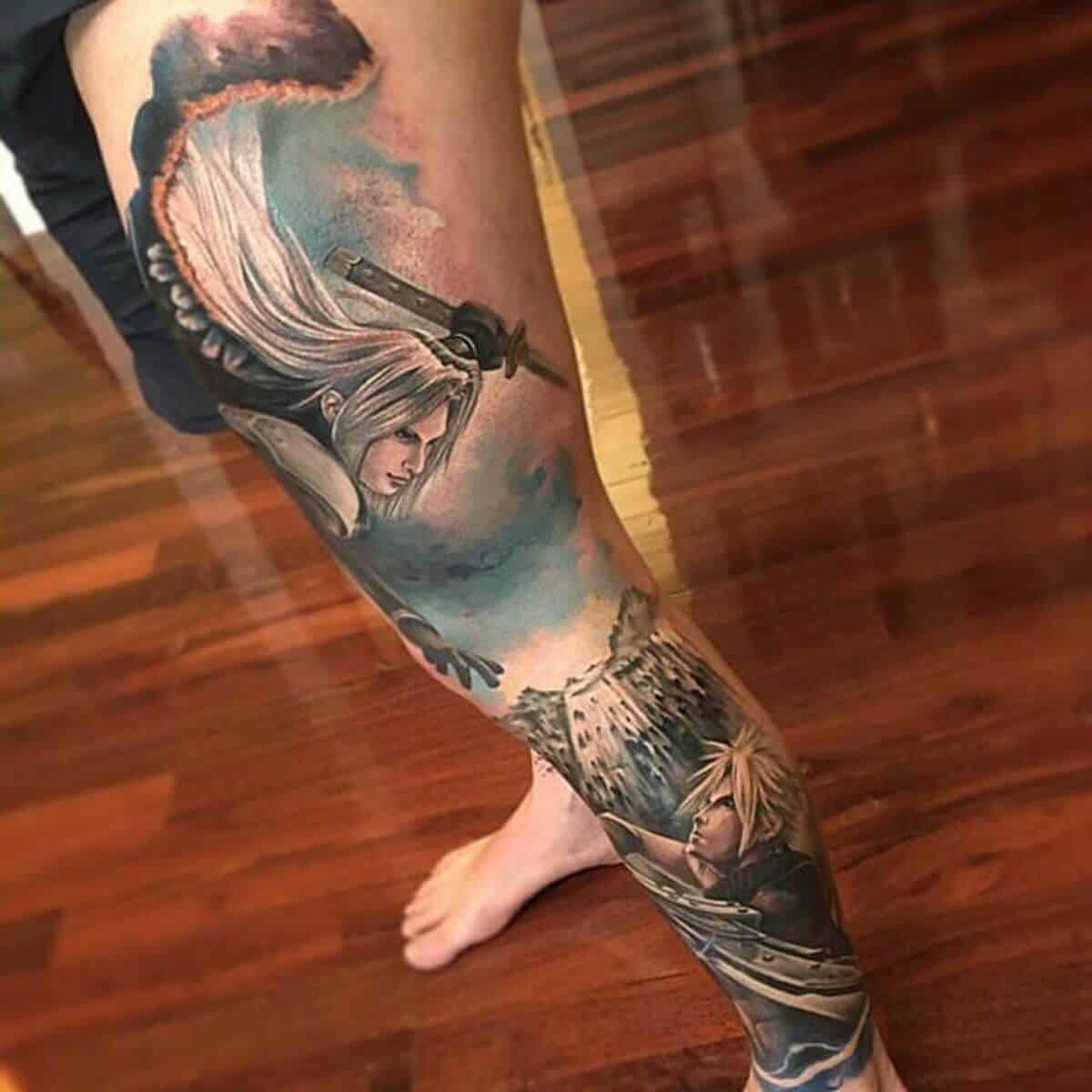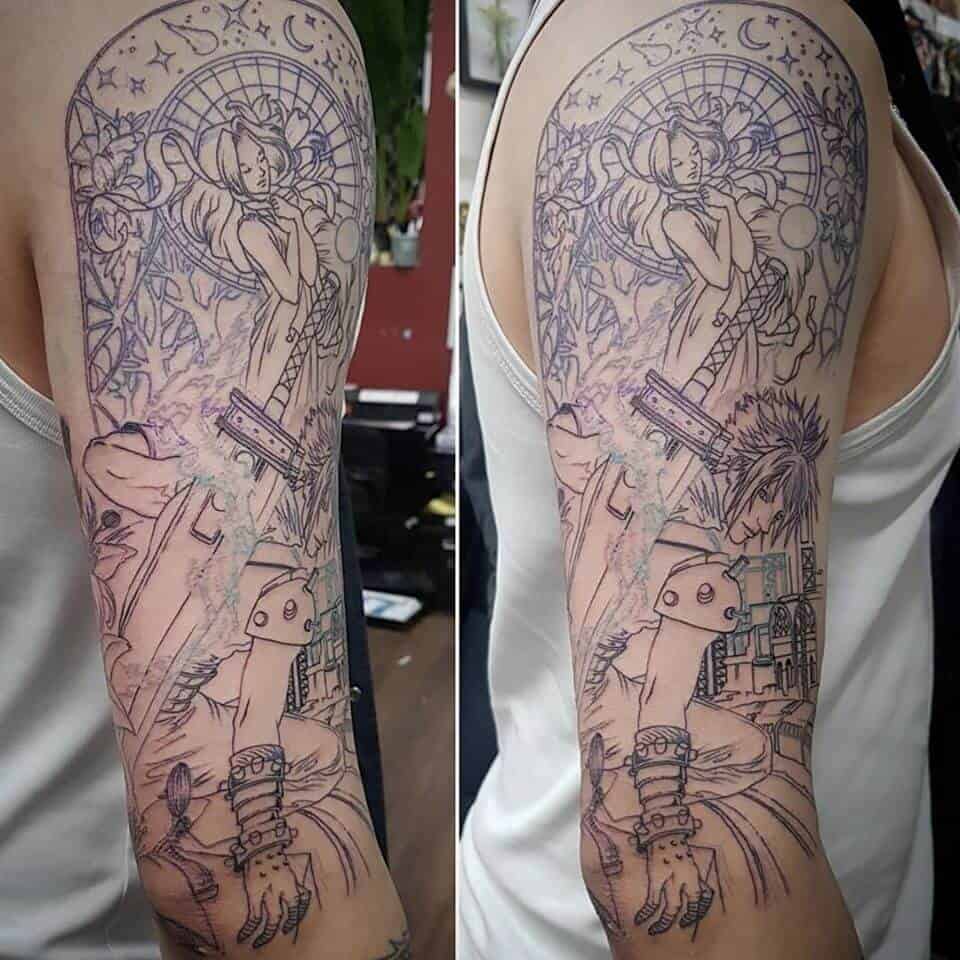 Joining forces with Avalanche, an eco-terrorist organization, Cloud is originally trying to take down the corrupt organization Shinra.
This electric company is trying to manipulate the lifestream of the planet for their own profits.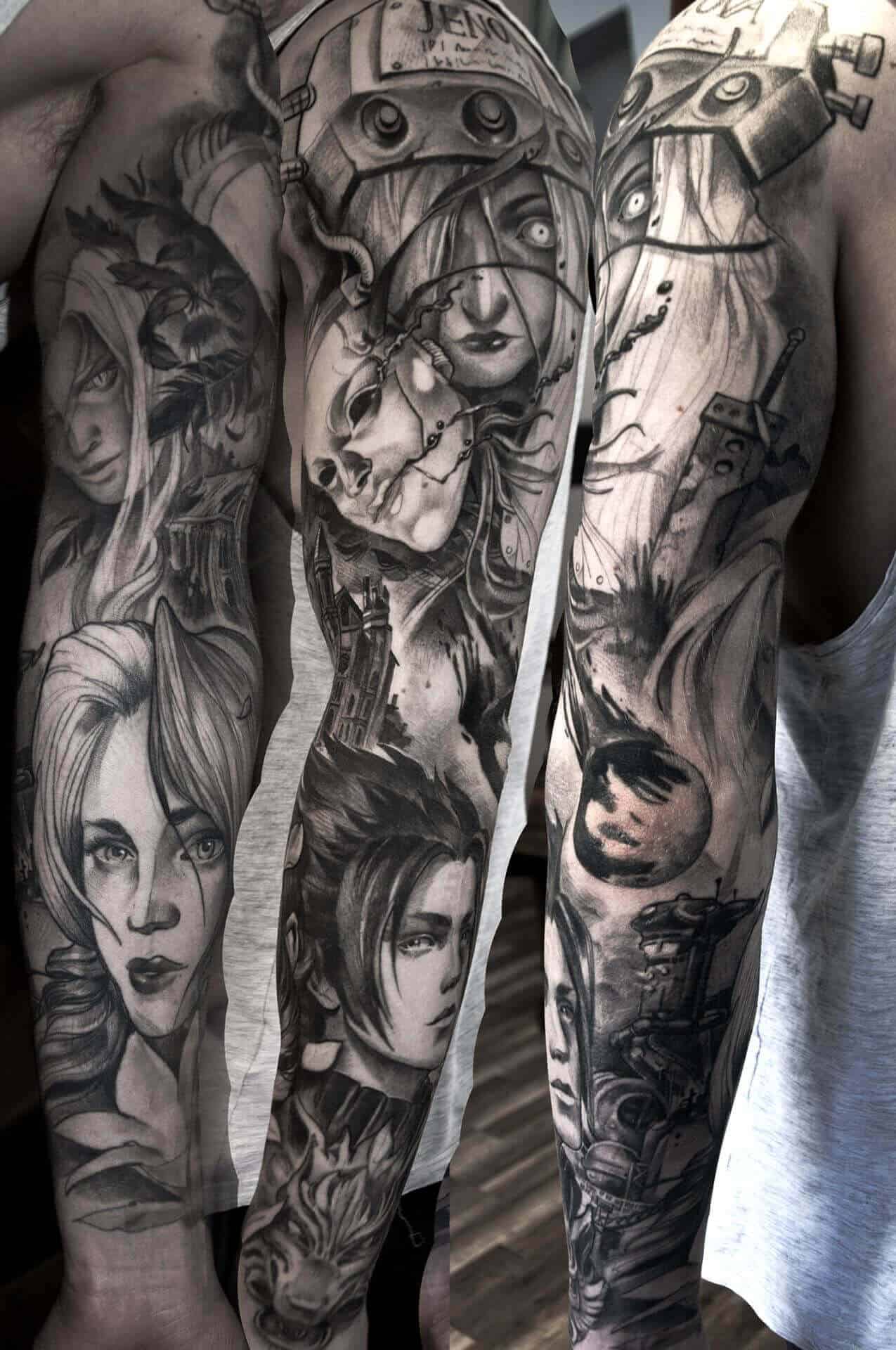 Sephiroth has his own agenda and plans to poison the lifestream from its source to give him ultimate control.
Cloud is an apathetic and disinterested figure at the start, only joining because of a pledge to a childhood friend, but later throws himself passionately into the cause.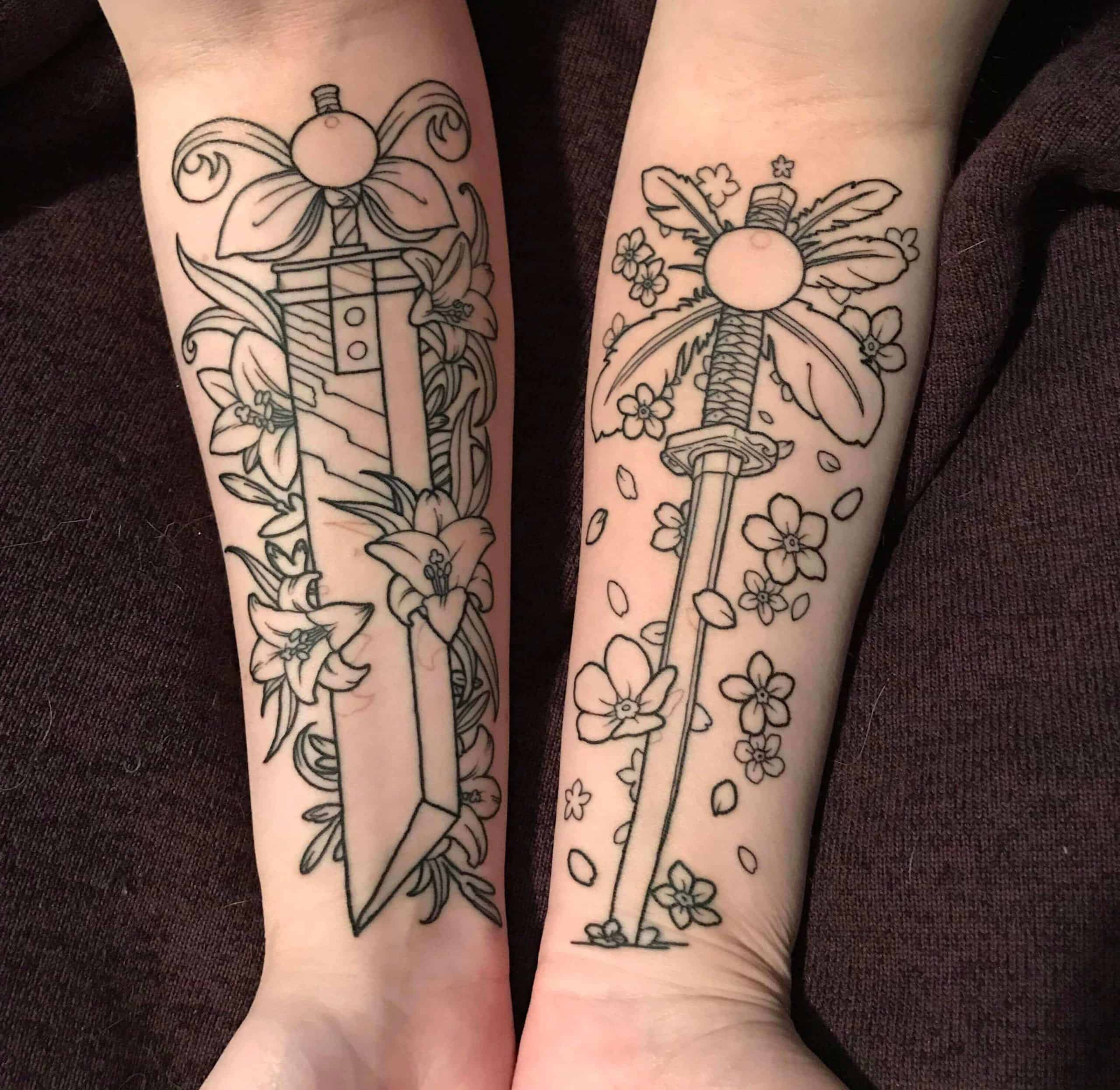 Unsurprisingly, Cloud and Sephiroth are some of the most common subjects for FF7 tattoos.
Wielding swords, they make the ideal arm piece and for some, are the most iconic of all the Final Fantasy tattoos.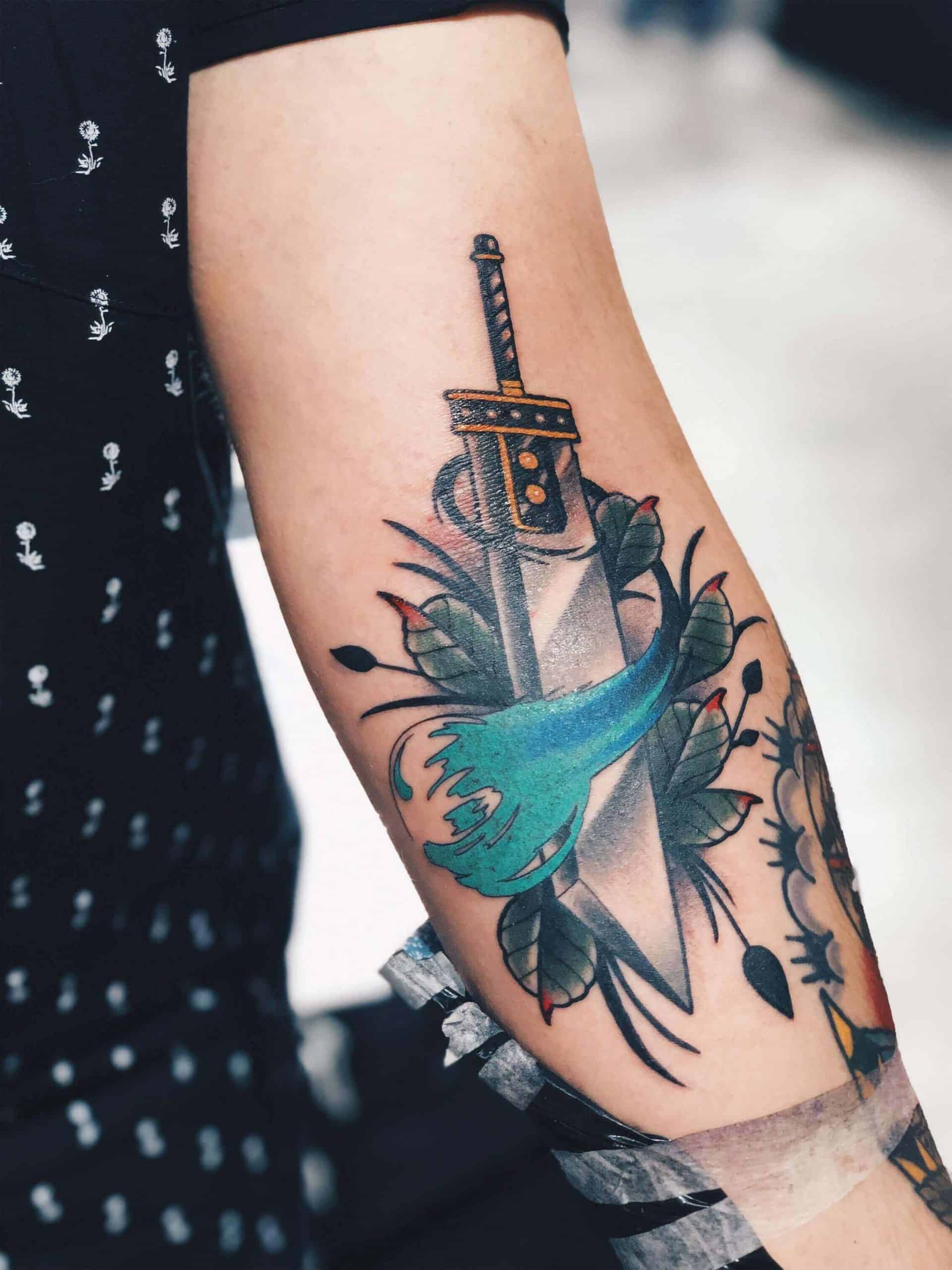 In direct contrast to the drama of the Cloud and Sephiroth tattoos, a much smaller and more benign choice are moogles.
A sentient race of creatures, they're not exclusively Final Fantasy 7 tattoos as they appear in other episodes too.
Nevertheless, they're cute and quirky and loved in the same way as Star Wars fans adore Ewoks.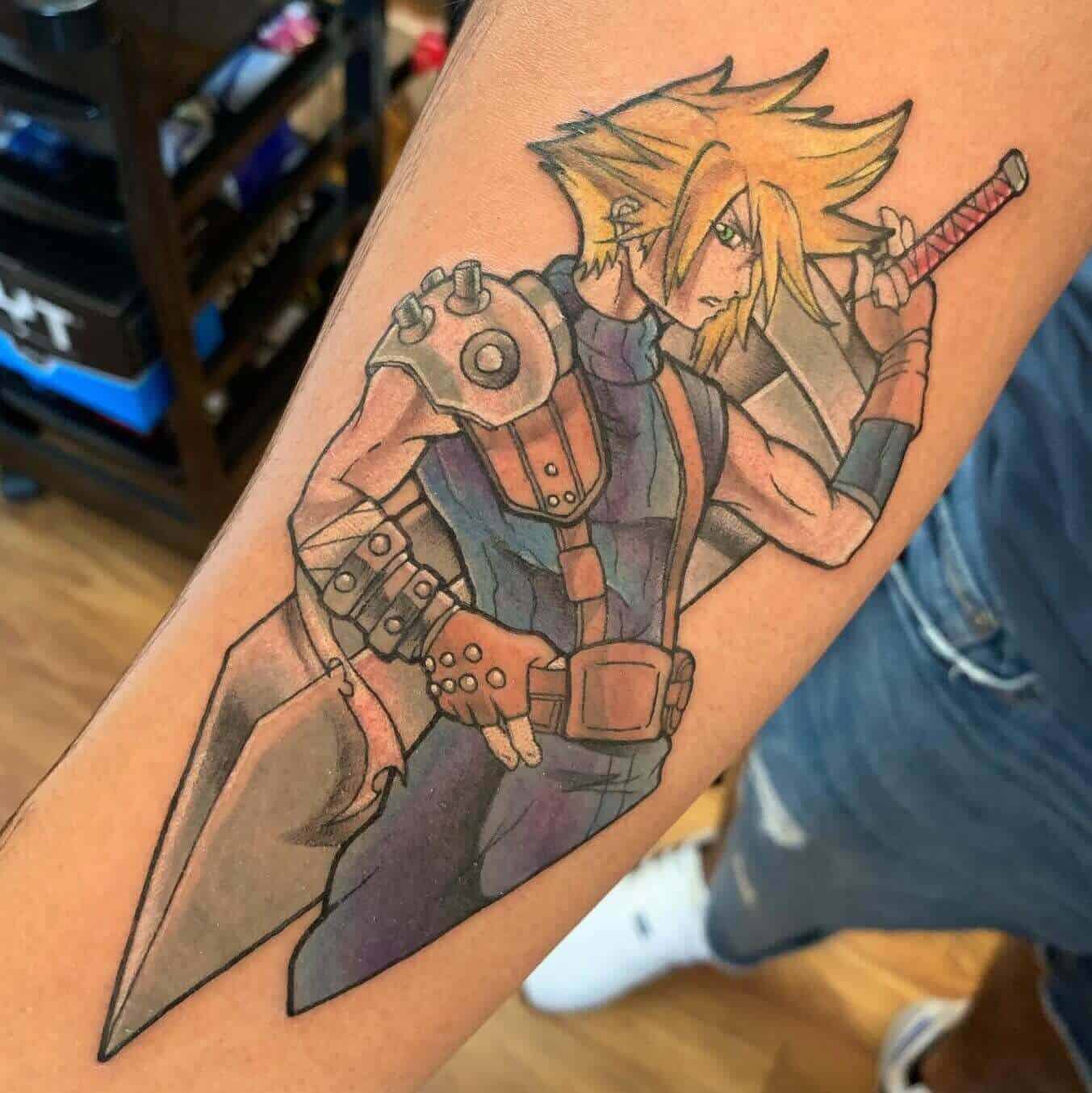 Final Fantasy 9
Final Fantasy 9 nods back towards the original roots of the series with medieval touches combined with the usual fantasy and cartoon-style art.
Described as a retro RPG, it was released simultaneously with FF10 and FF11 so players could choose their preferred type.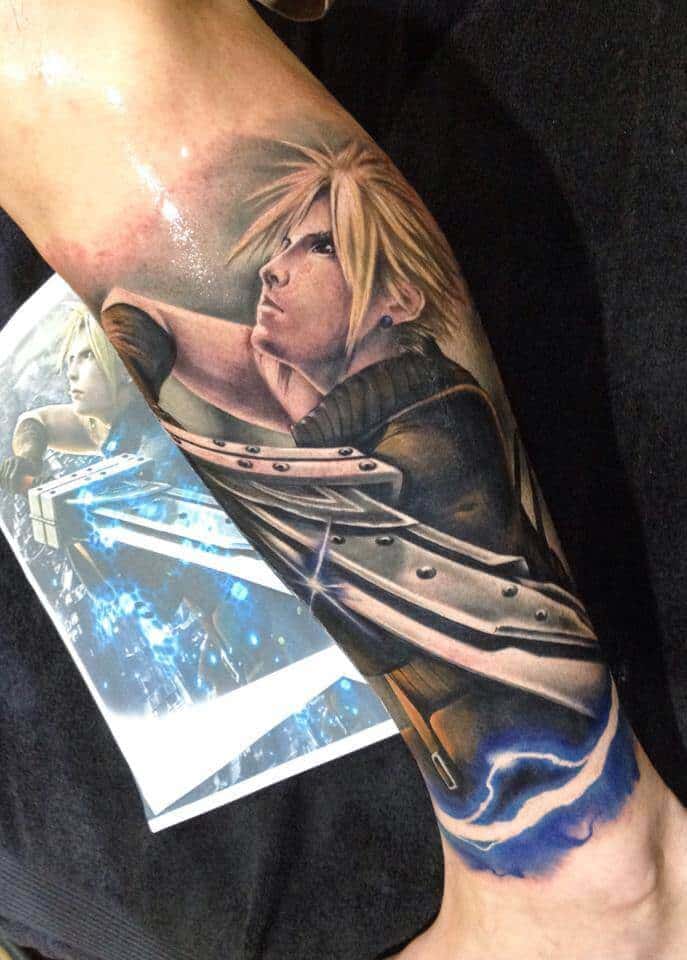 The main thrust of the game involves a thief, Zidane Tribal, who is originally tasked with kidnapping the princess.
He quickly realizes that more is afoot and teams up with the princess to stop Queen Brahne and her sinister army of black mages from seizing control.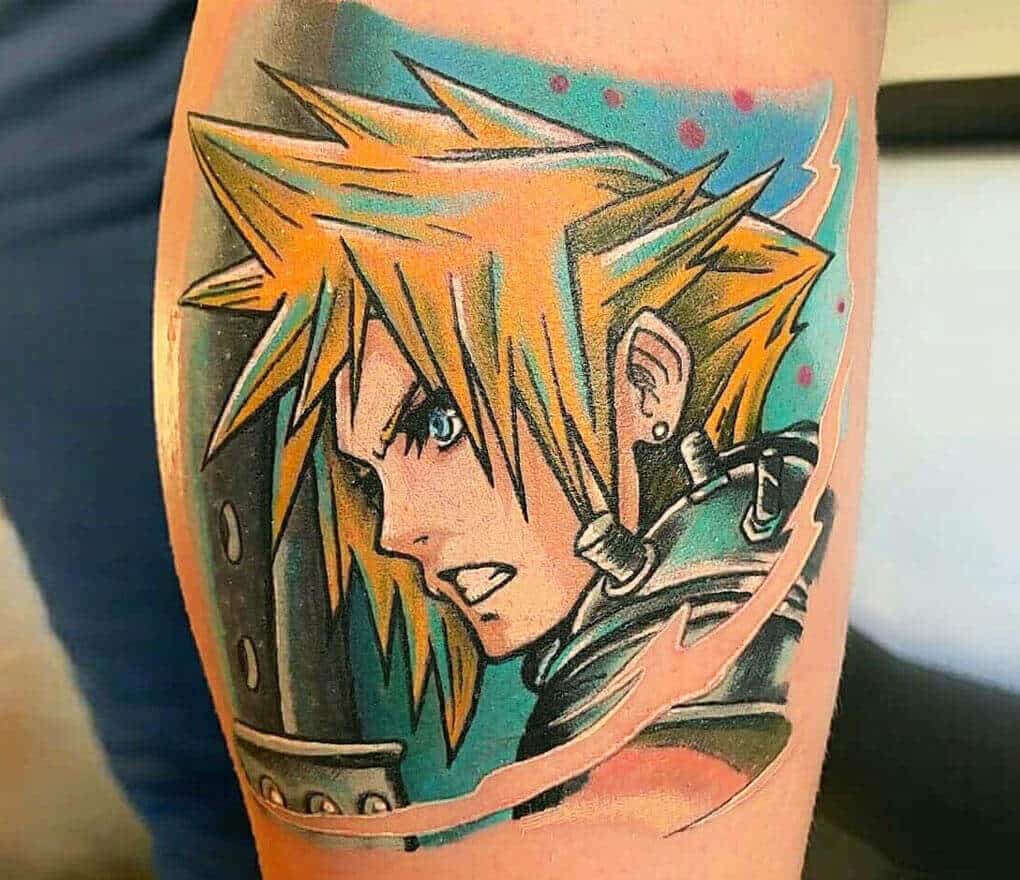 There are a particularly high number of side quests and mini-games tucked away within FF9, adding extra interest for players.
Chocobo Hot and Cold and Tetra Master are two of the main ones which span across the majority of the game.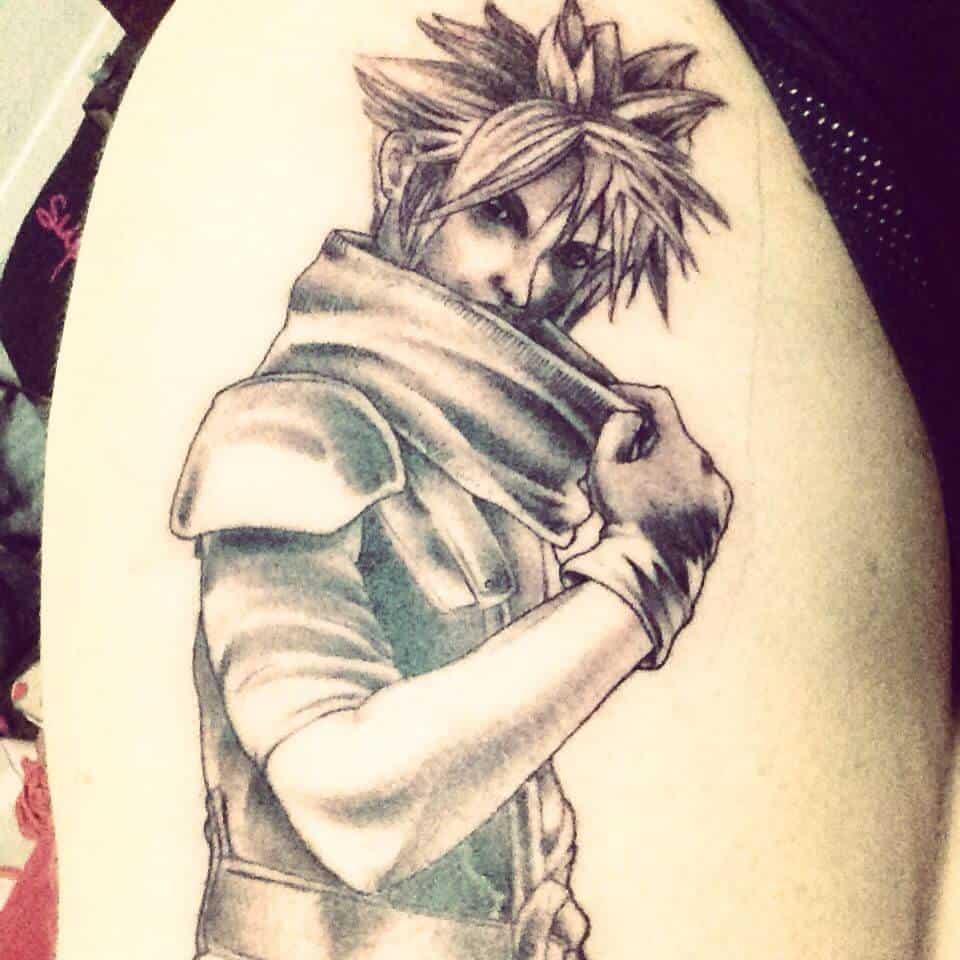 FF9 has some great slogans which work particularly well as tattoos. "Despair: To be forgotten is worse than death." Is an excellent example and would only be linked to Final Fantasy by those who are fellow fans.
Recommended: Check out these amazing Kingdom Hearts tattoos in this guide!
Final Fantasy 10
A complex story that involves time travel and personal sacrifice, Final Fantasy 10 starts with the story of Tidus.
During a sports match, he is swept away to what he initially believes is another world, but he comes to realize is 1000 years in the future.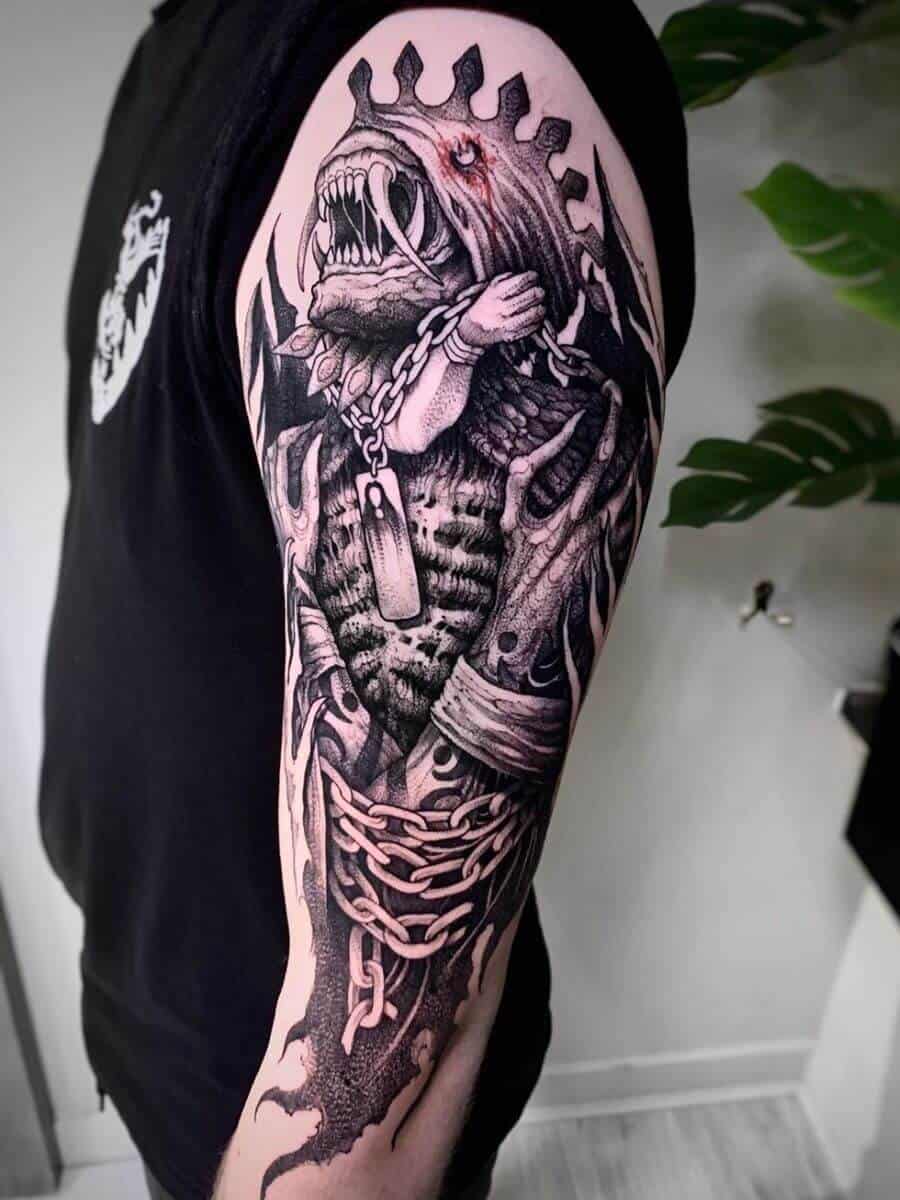 Tidus' home planet, Zanarkland has been destroyed and only exists as a type of dream projection, created from the mind of the last surviving Zanarkland inhabitants.
Zanarkland was obliterated at the end of a huge war, with Sin, a giant monster responsible for the devastation.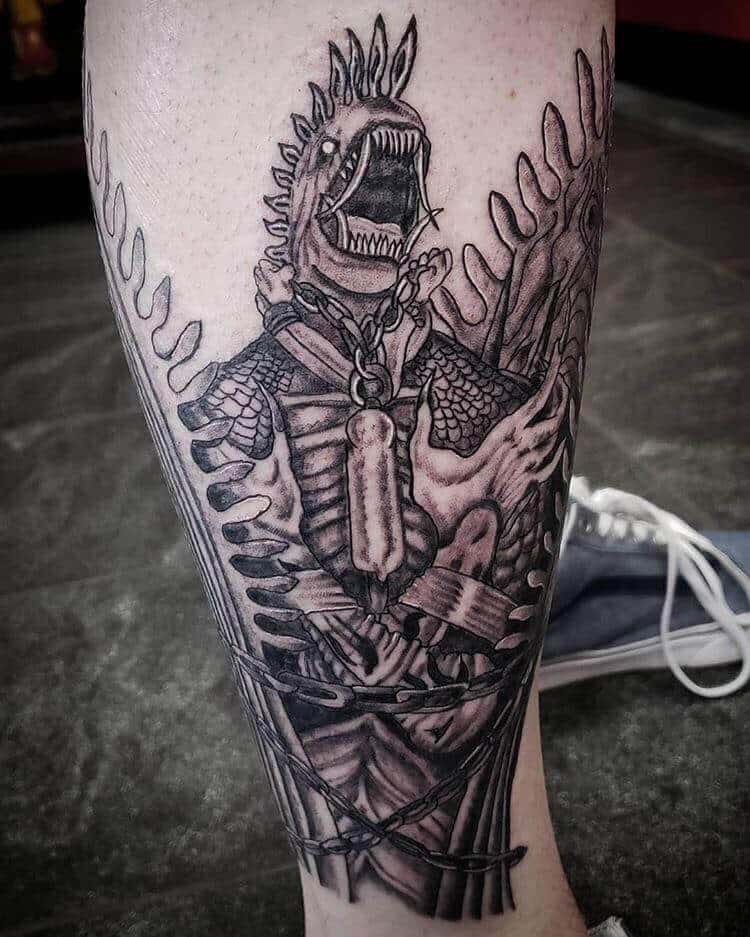 The summoners are the only ones who can temporarily paralyze Sin but must sacrifice their lives in the knowledge that the new Sin will re-emerge with their Final Aeon creation at its core.
The story finishes as Tidus, summoner Yuna and their party figure out a way to banish Sin forever.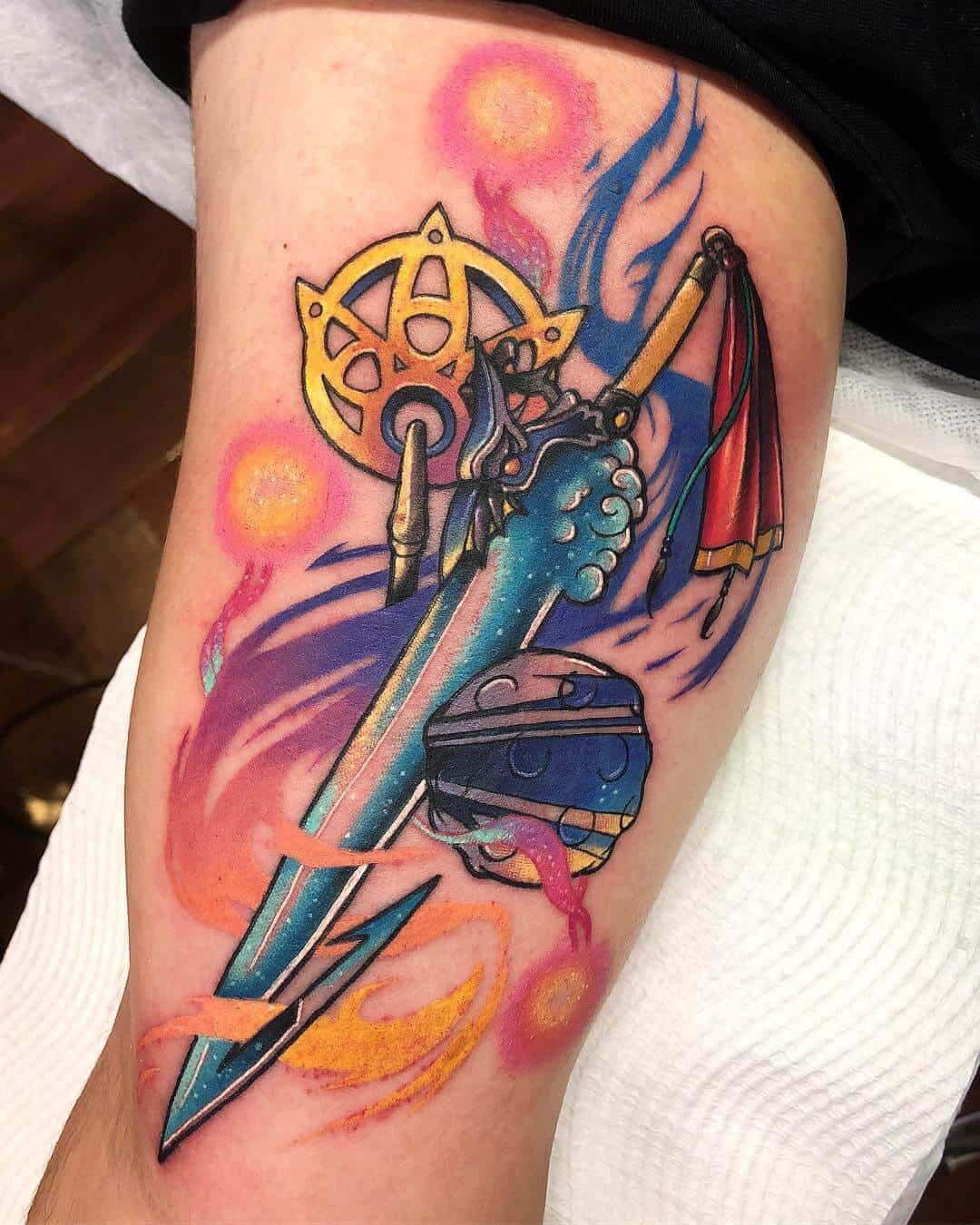 Final Fantasy 10 produces a strong emotional connection for many fans, with a poignant ending which is unforgettable.
It's perhaps not a surprise that a heart-rending quote from Tidus is one of the most popular Final Fantasy 10 tattoos, "Listen to my story, this may be our last chance."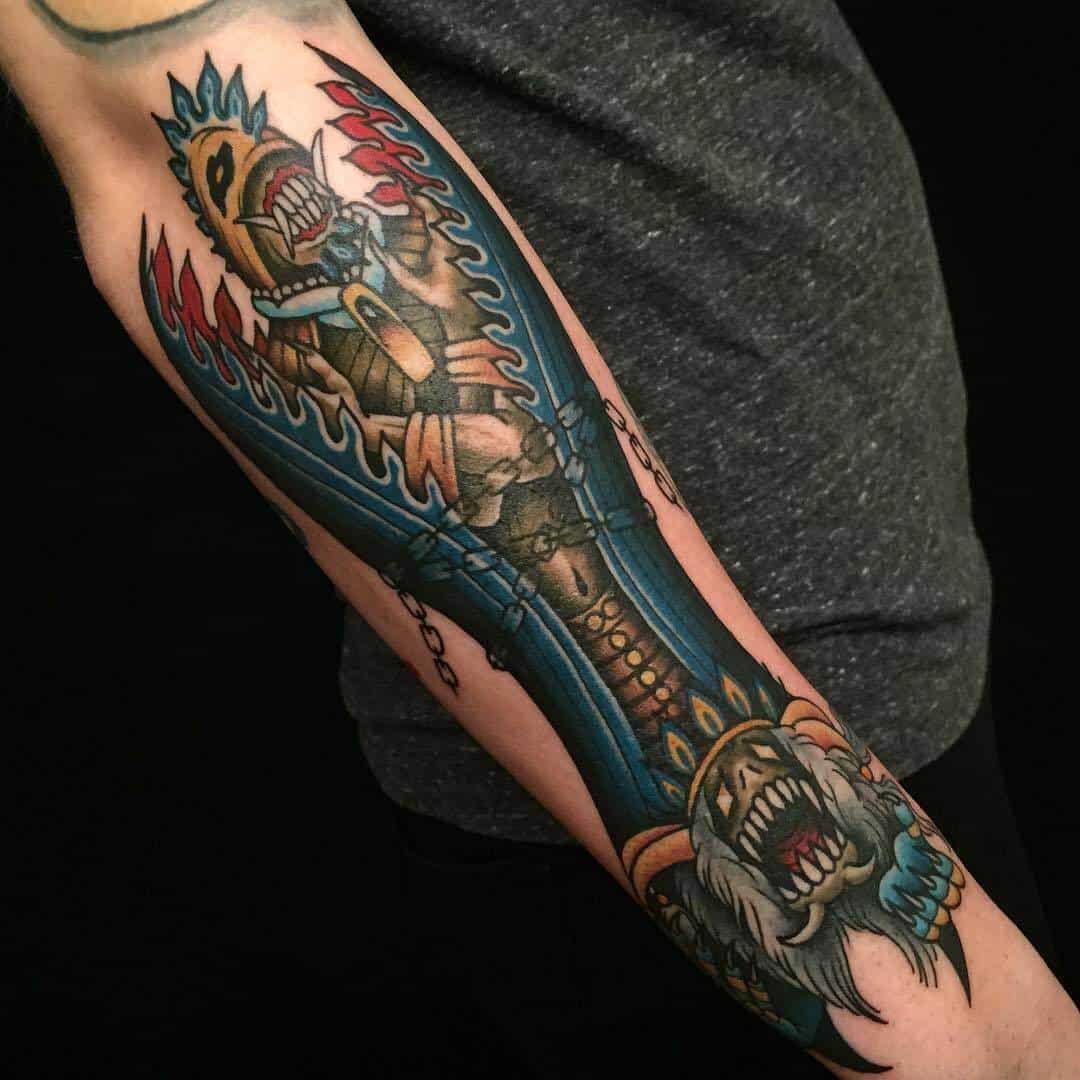 Other popular FF1X tattoos include the Summoner's Staff, and for a more tribal look, the Zanarkand Seal.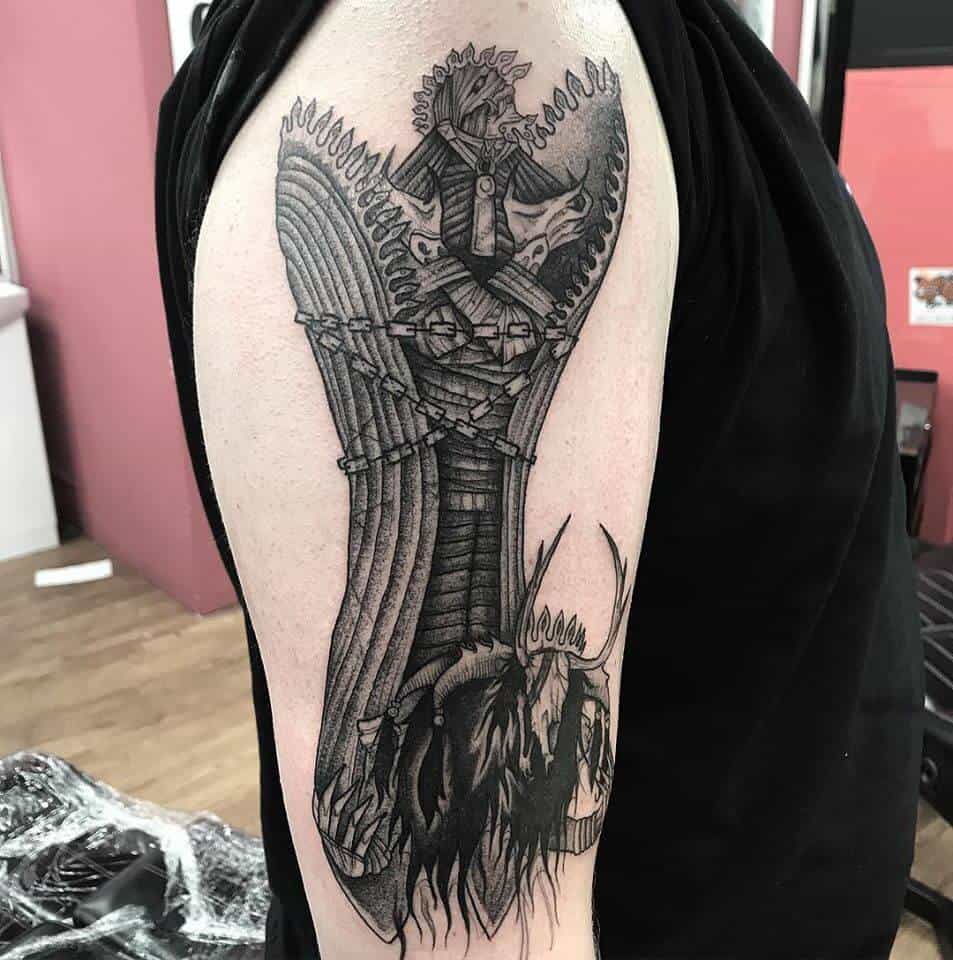 Final Fantasy Characters
Some of the Final Fantasy characters have become iconic and loved by fans all over the world.
The following are some of the most well known: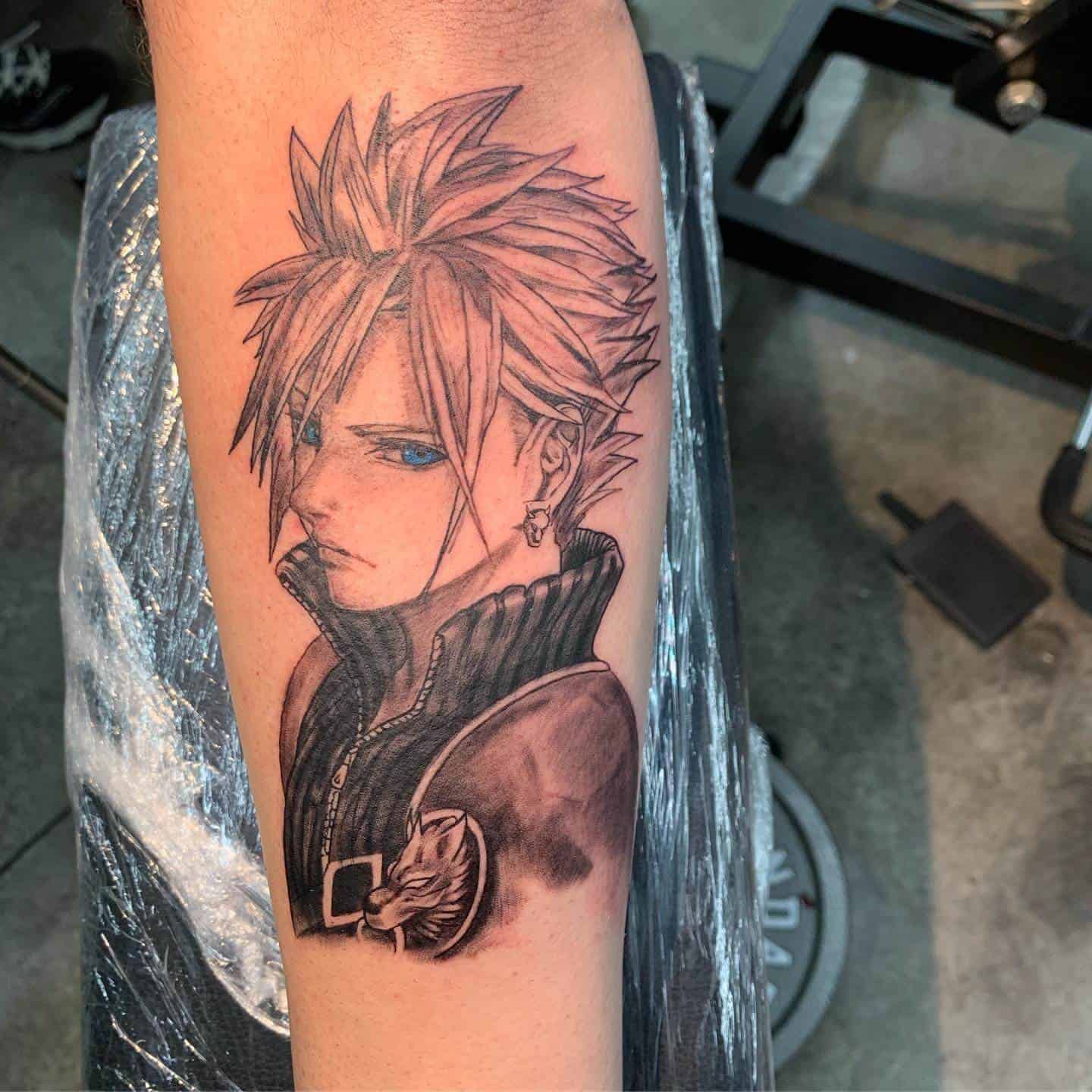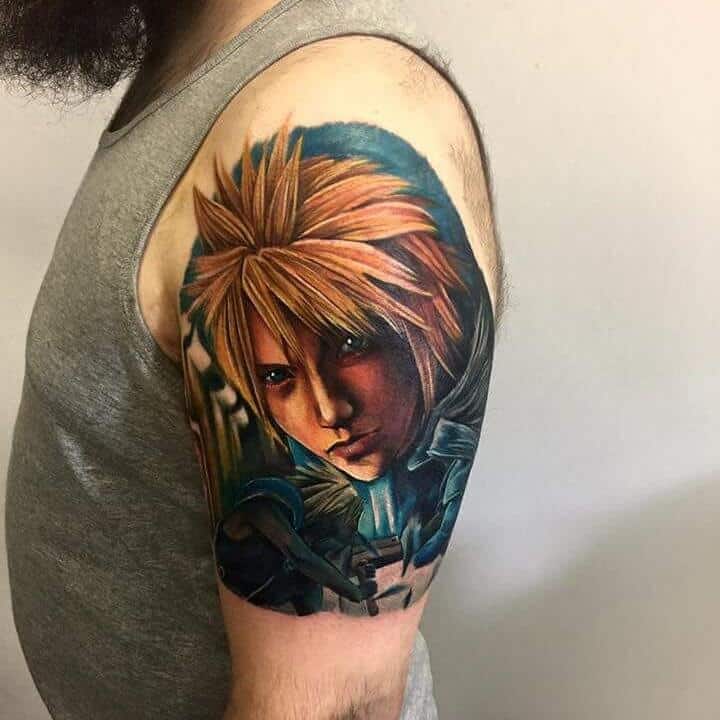 Chocobo
Chocobo isn't a single character but a type of mythical creature found in the game.
Yellow in color, chocobo are a type of flightless bird that allow some characters to ride them.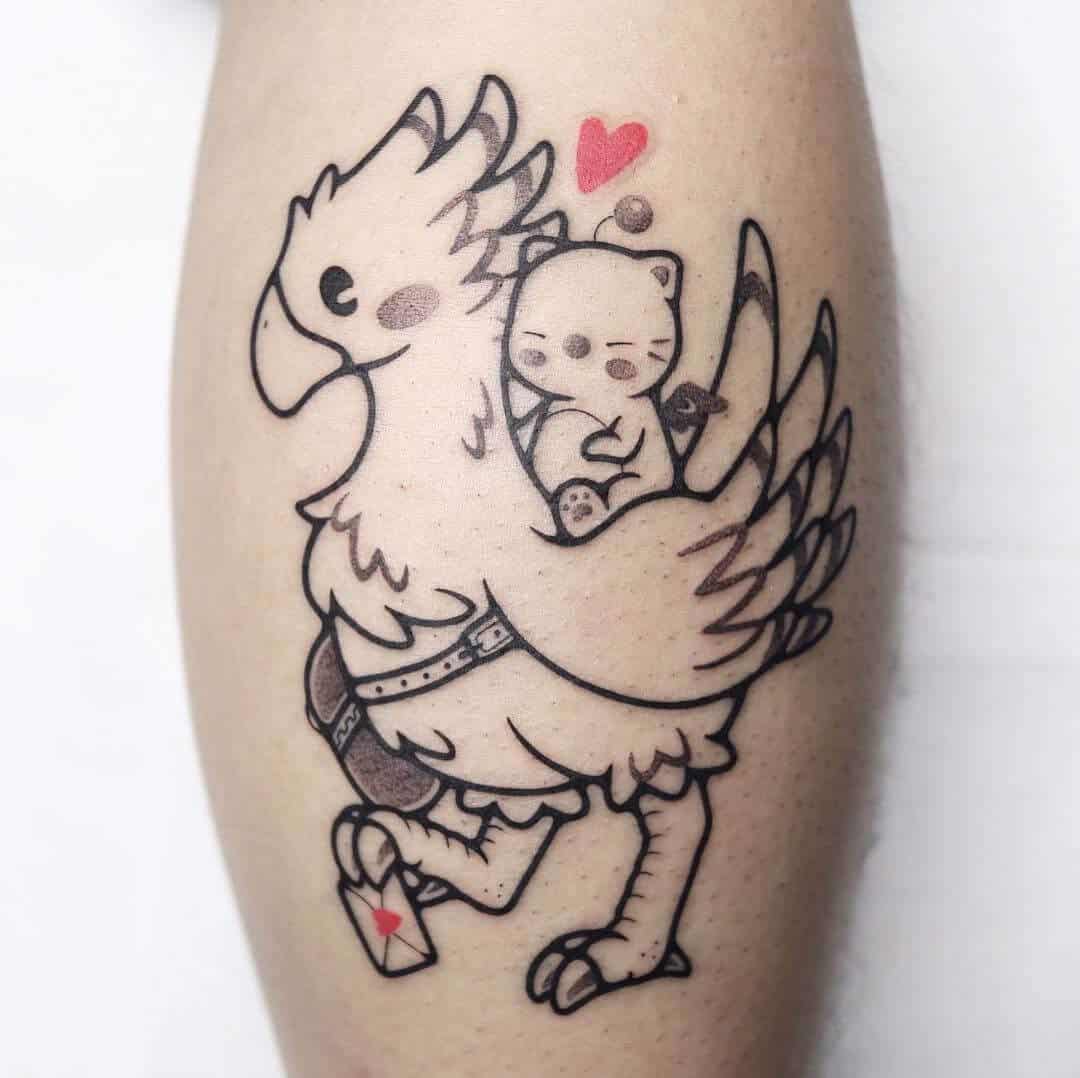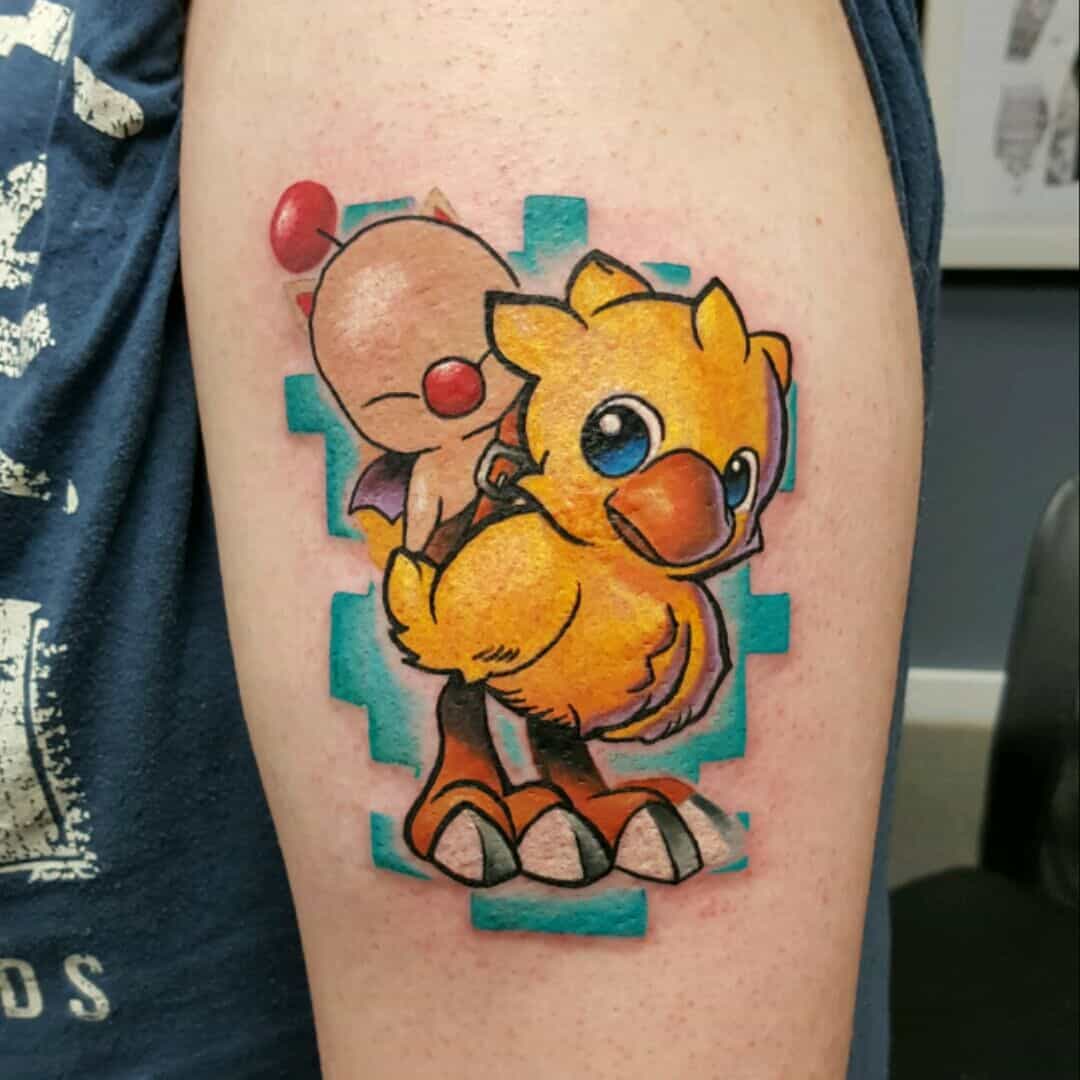 They first appeared in Final Fantasy 2 and in every installment since. They've even made the crossover to become popular beyond the game, with their own spin-off series.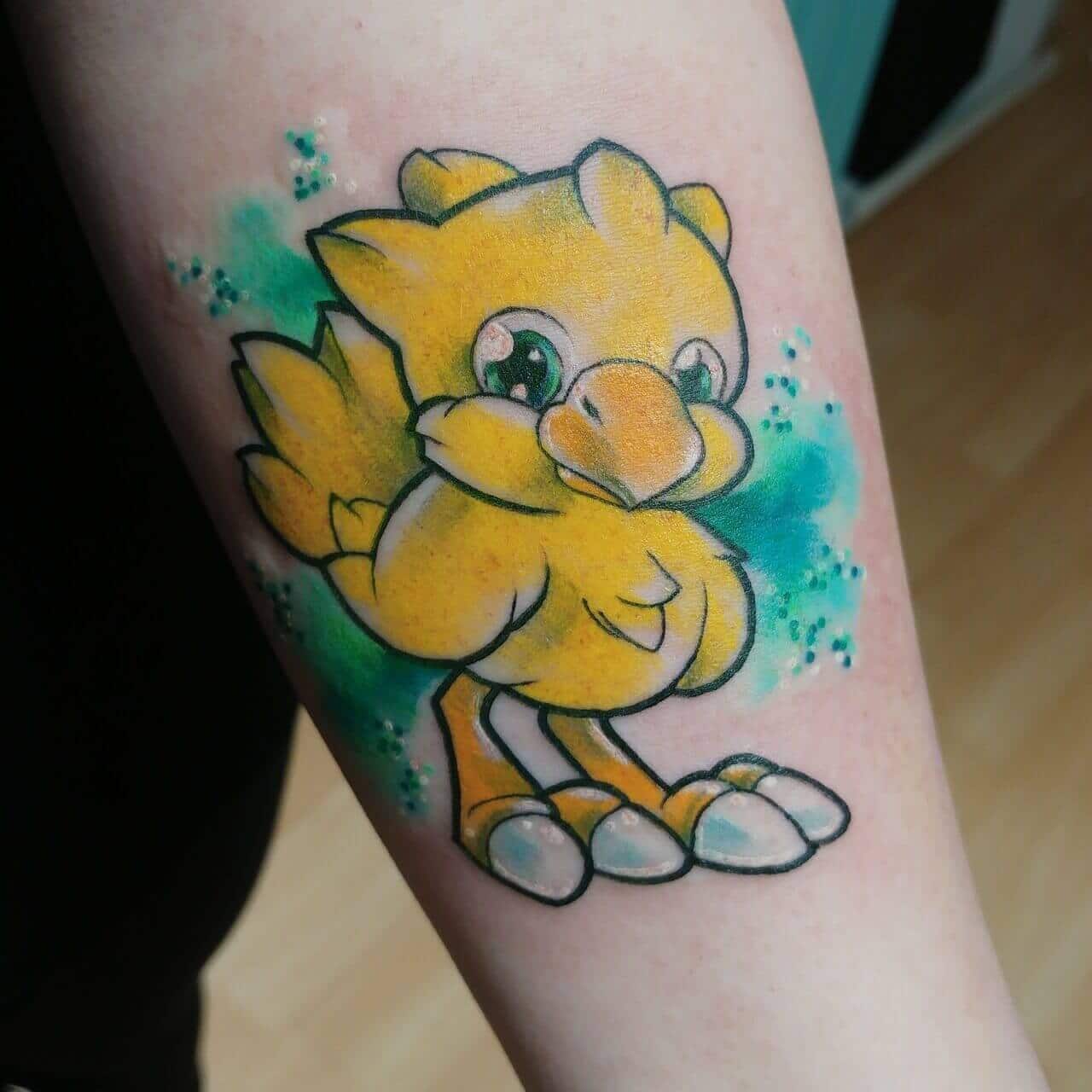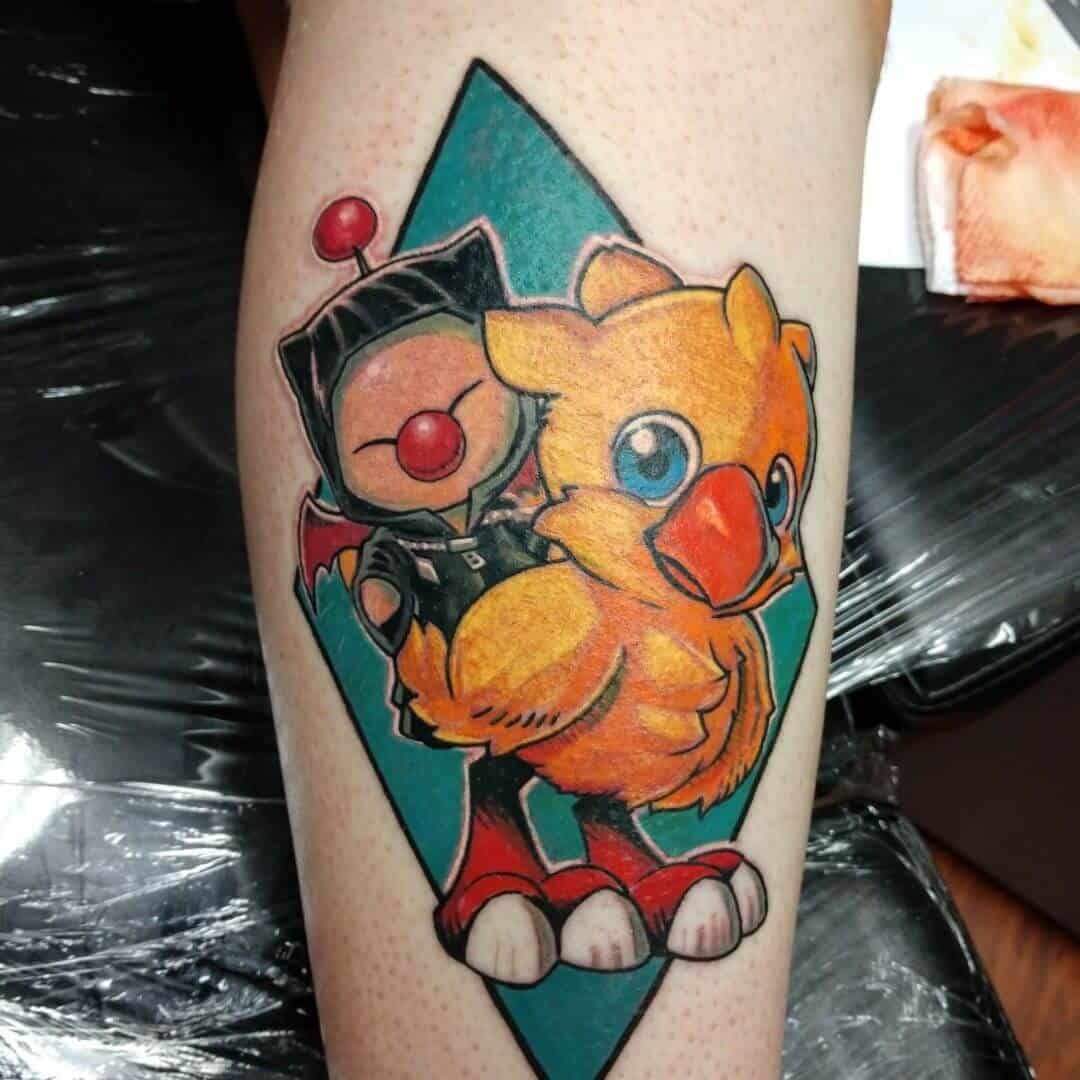 A Chocobo tattoo will be recognized by anyone who's played Final Fantasy and can be incorporated into a larger FF design.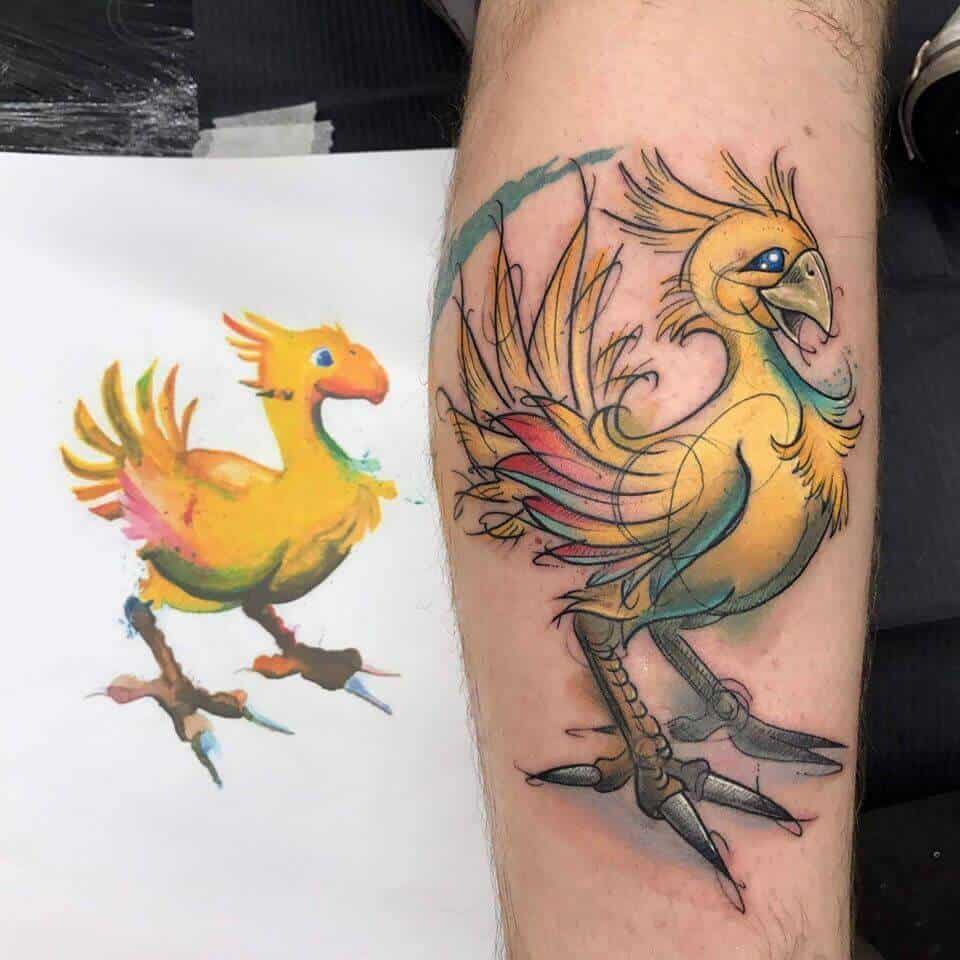 Griever
Griever features strongly in Final Fantasy 8. It appears both as a lions head crest on weapons such as Squall's gun blades but it is also the form of one of the bosses that the protagonist has to face.
Interestingly, the form of Griever is taken by the boss as it's the shape which is drawn from the hero's own mind.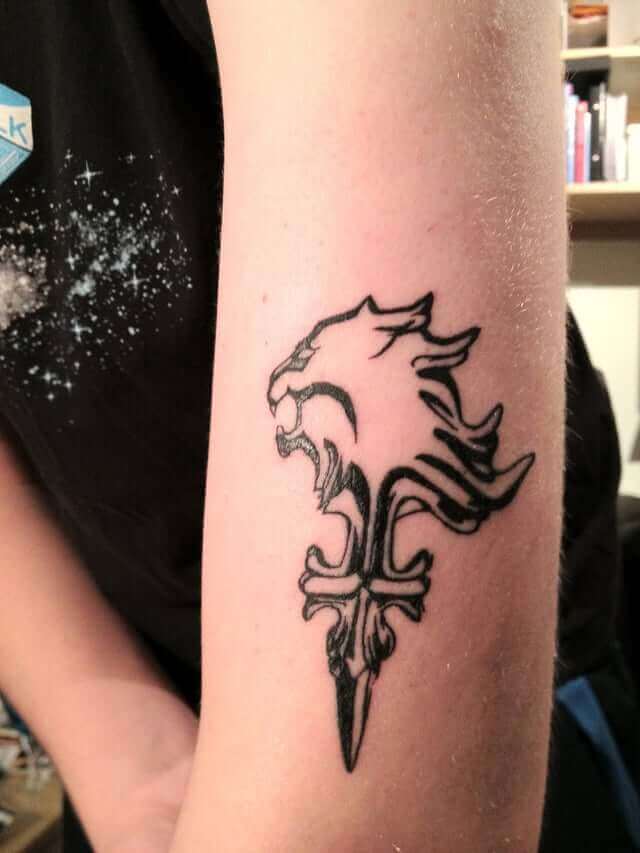 Strongly associated with lionlike passion, strength and pride, Ultimecia in the form of Griever must be overcome.
The figure of the boss would make a striking Griever tattoo but the symbolism of the crest, and all it represents is a far more powerful choice.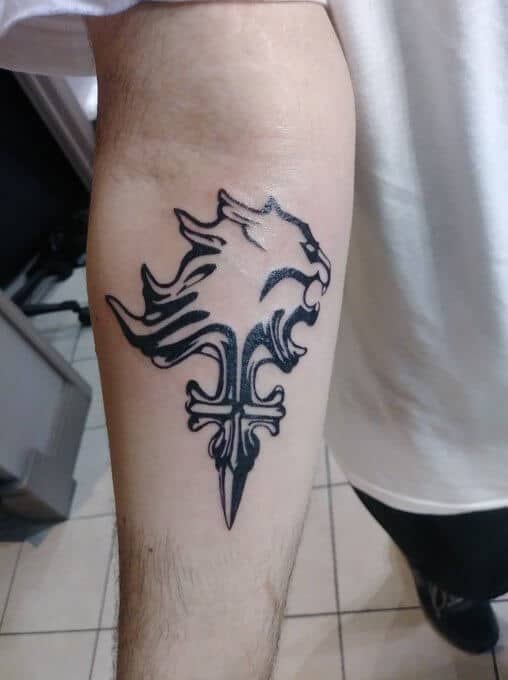 Vivi
Despite being a faceless character and looking somewhat spooky, Vivi is actually one of the good guys.
A black mage who appeared in Final Fantasy 9, Vivi lacks confidence in his abilities at first.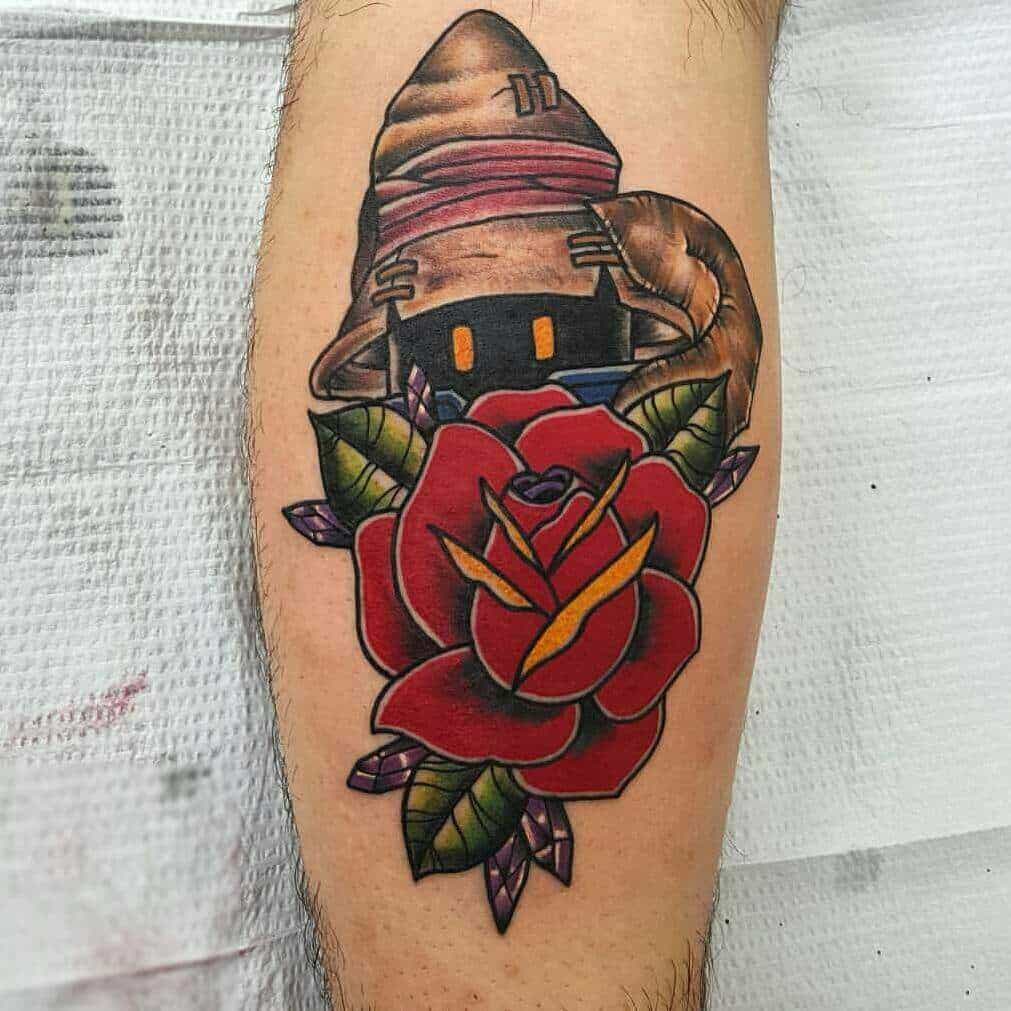 However, his ability to cast magic and bravery make him a prominent character and he's even playable, for a while.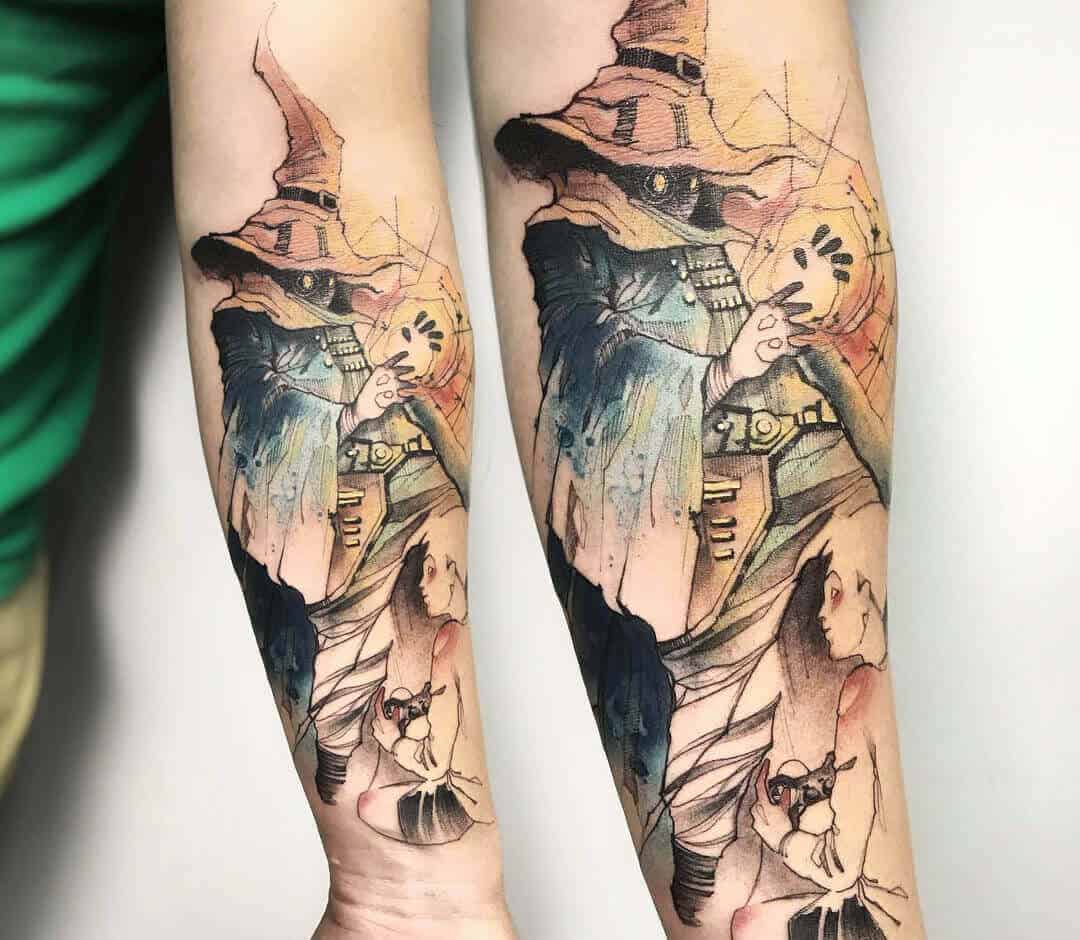 Recommended: Want to see the most incredible One Piece tattoos?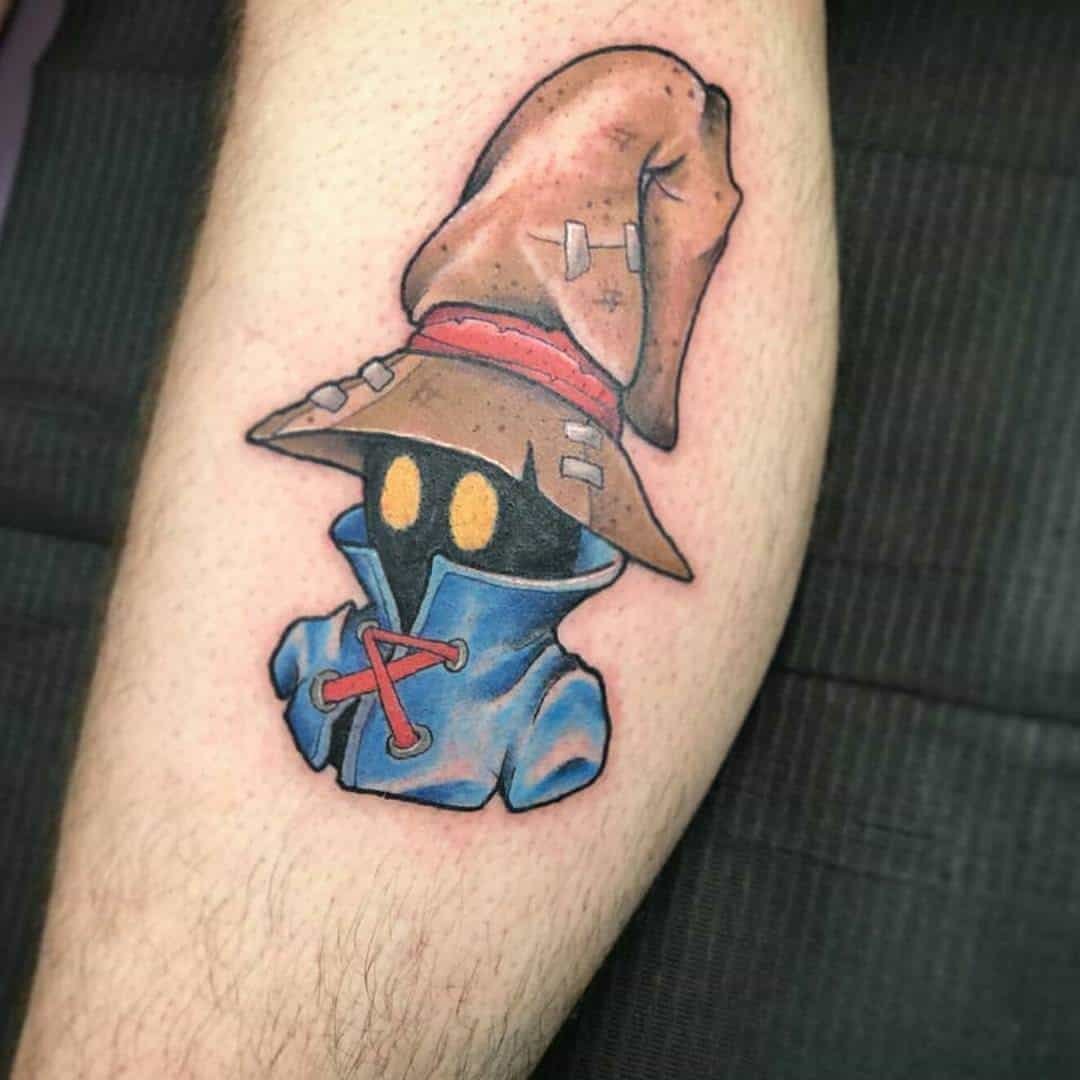 A Vivi tattoo looks just as effective in black or color, and he's typically depicted on his own.
Some of the most eye-catching designs show Vivi at his spell casting best, surrounded by a blast of his own power.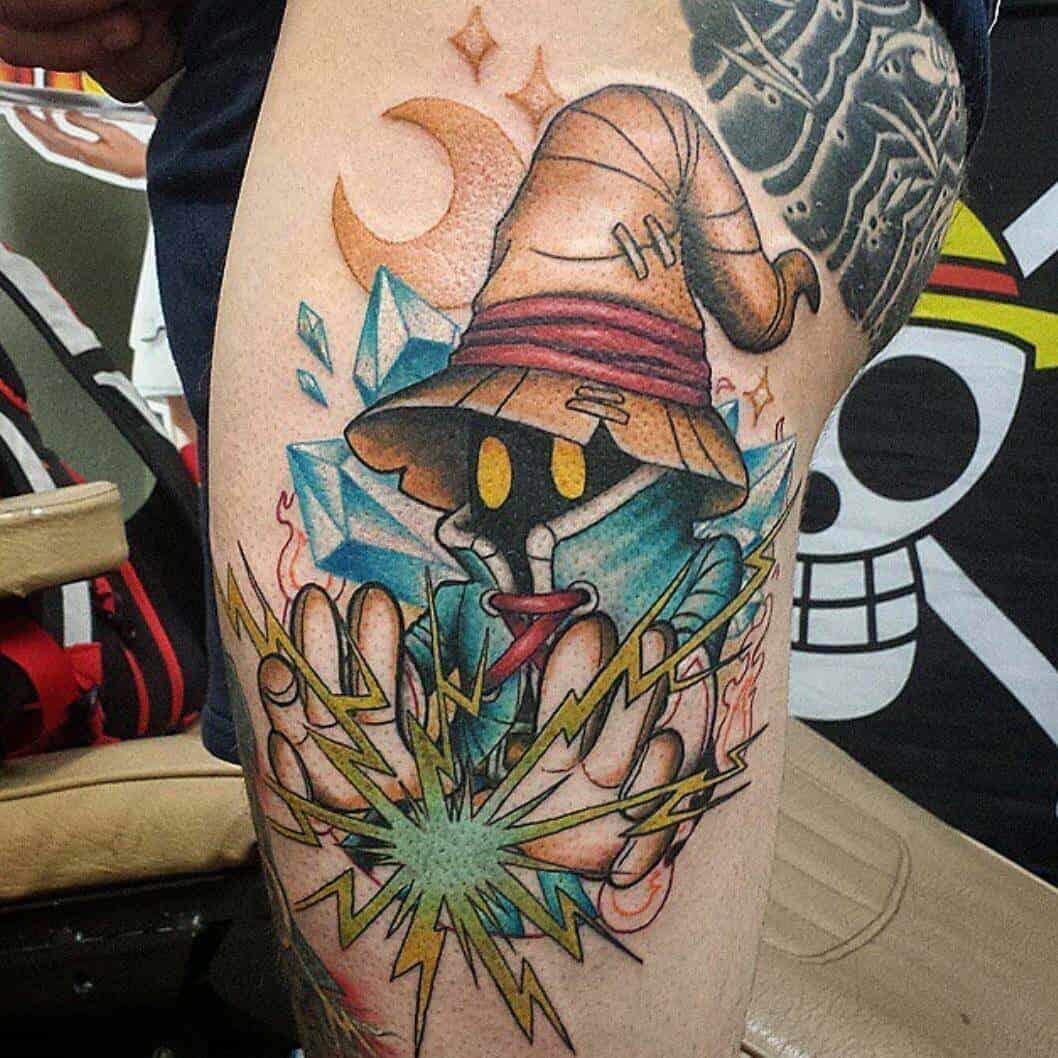 Cactuar
One of the simpler character designs, the Cactuar is a type of anthropomorphic cactus plant.
Although they don't actually speak in a comprehendible language, they make their own sounds and are capable of communication.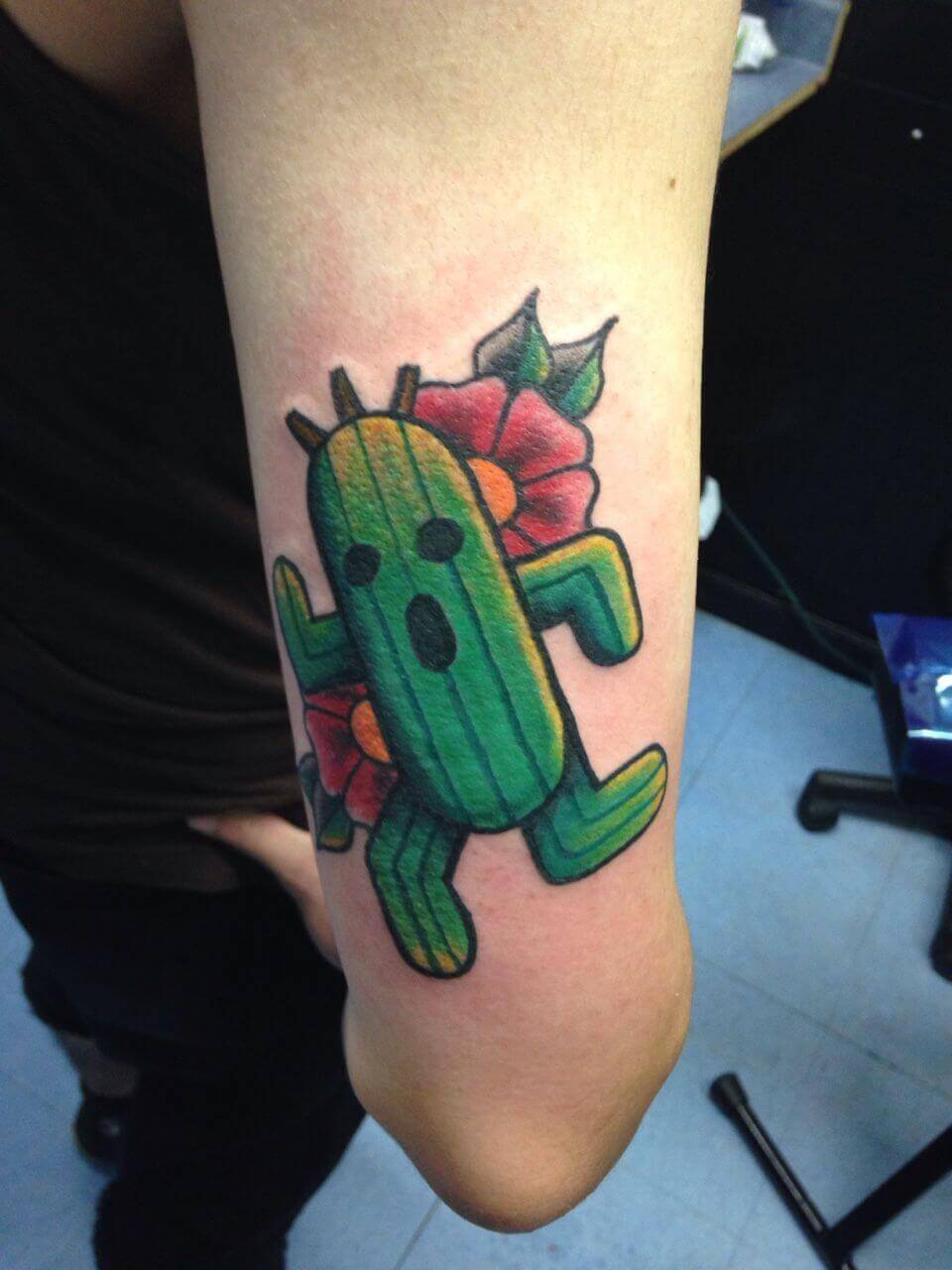 Available either as a summon or as an enemy, they use their needles as the main attack.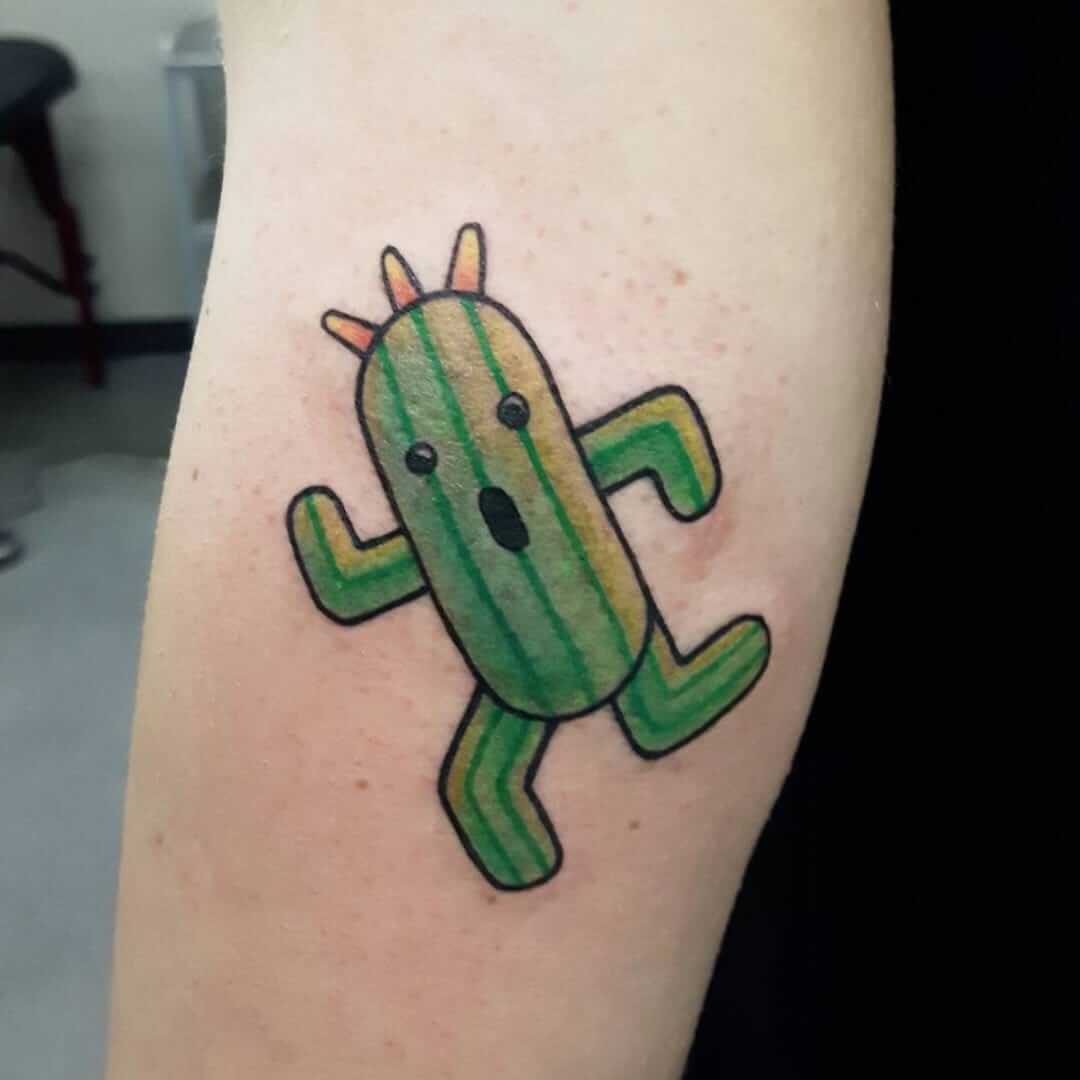 The simple lines and highly recognizable form make a Cactuar tattoo an excellent idea.
Although they're not a main character, they've been around since FF6 and have achieved an almost cult status.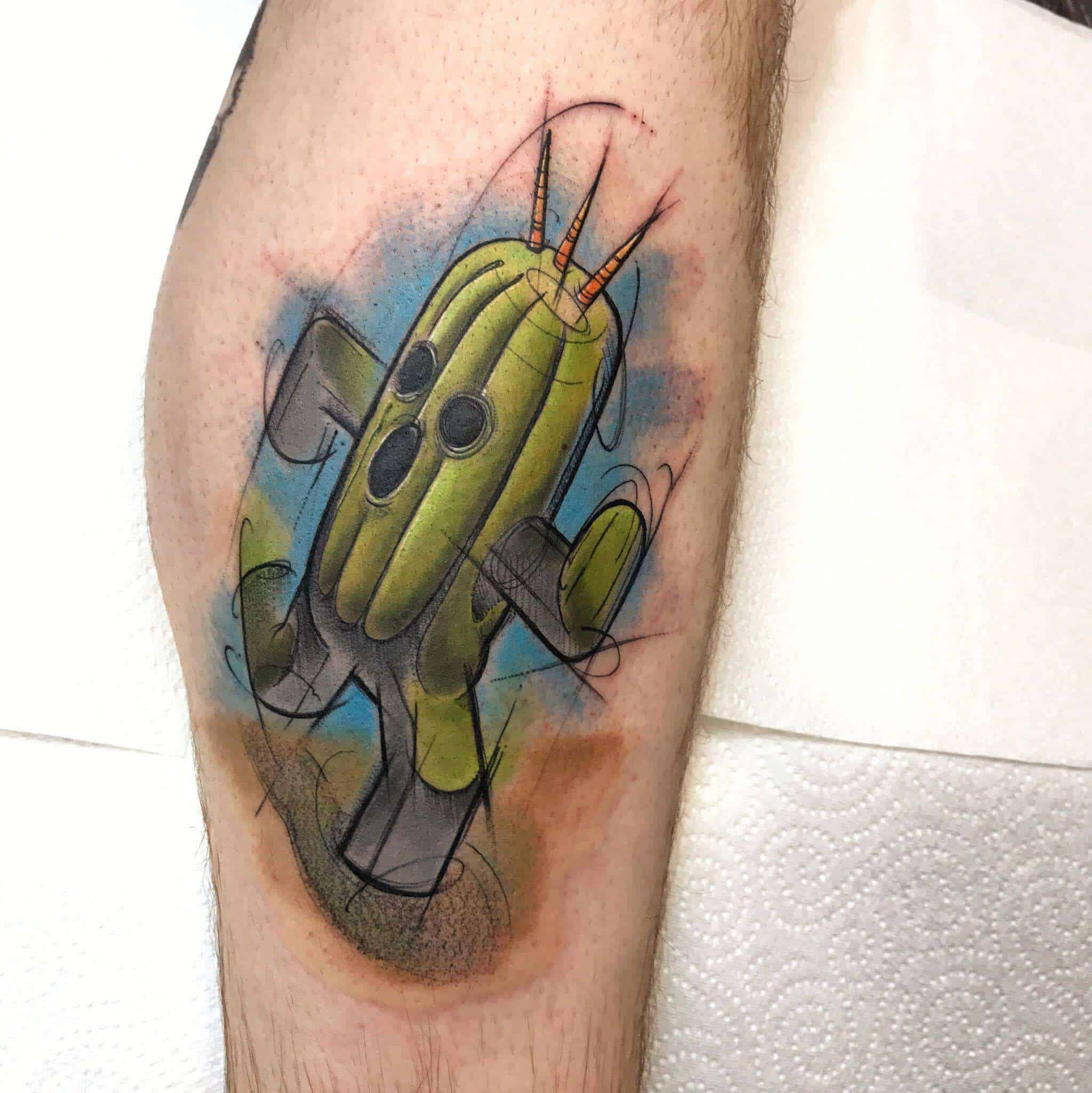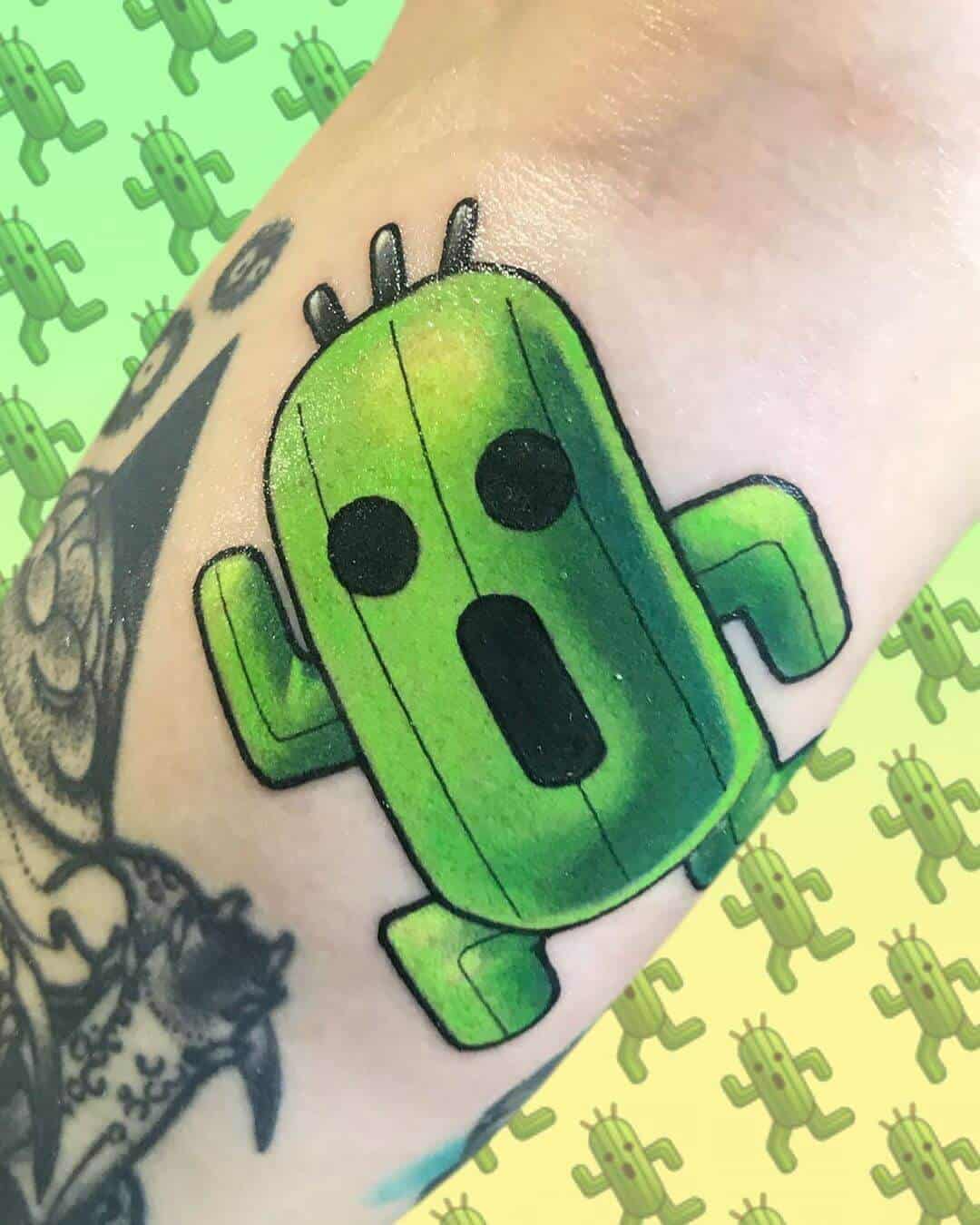 Sephiroth
As a baby, Sephiroth was injected with a type of aggressive alien DNA which led to a bloodthirsty to control the planet.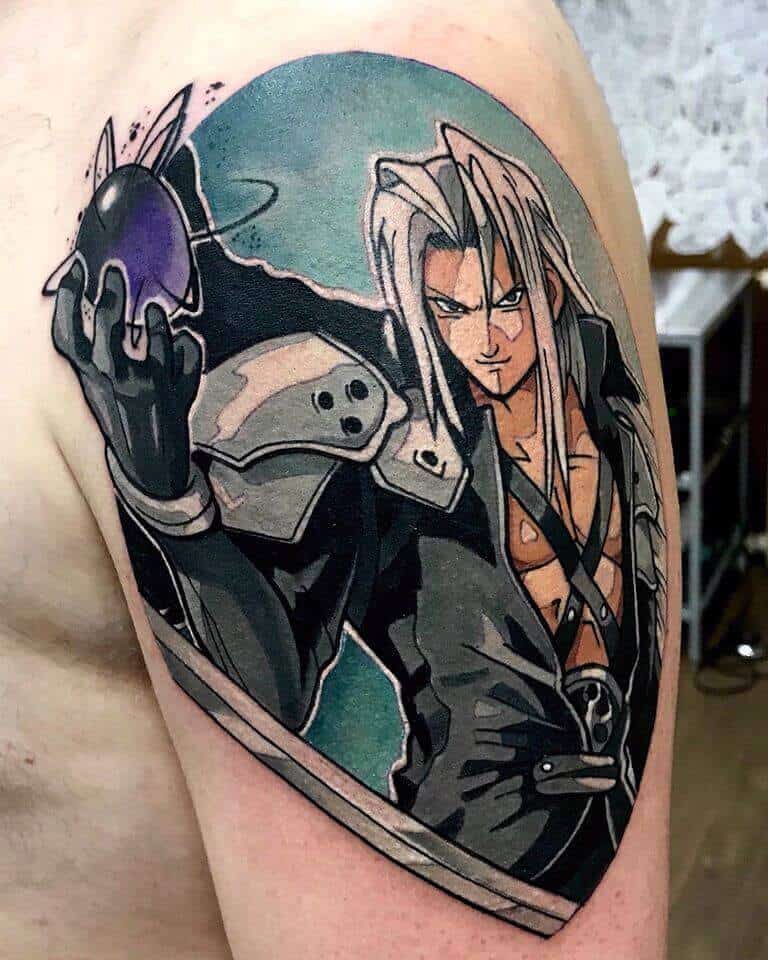 One of the quintessential bad guys, Sephiroth and his sword Masamune feature prominently in Final Fantasy 7.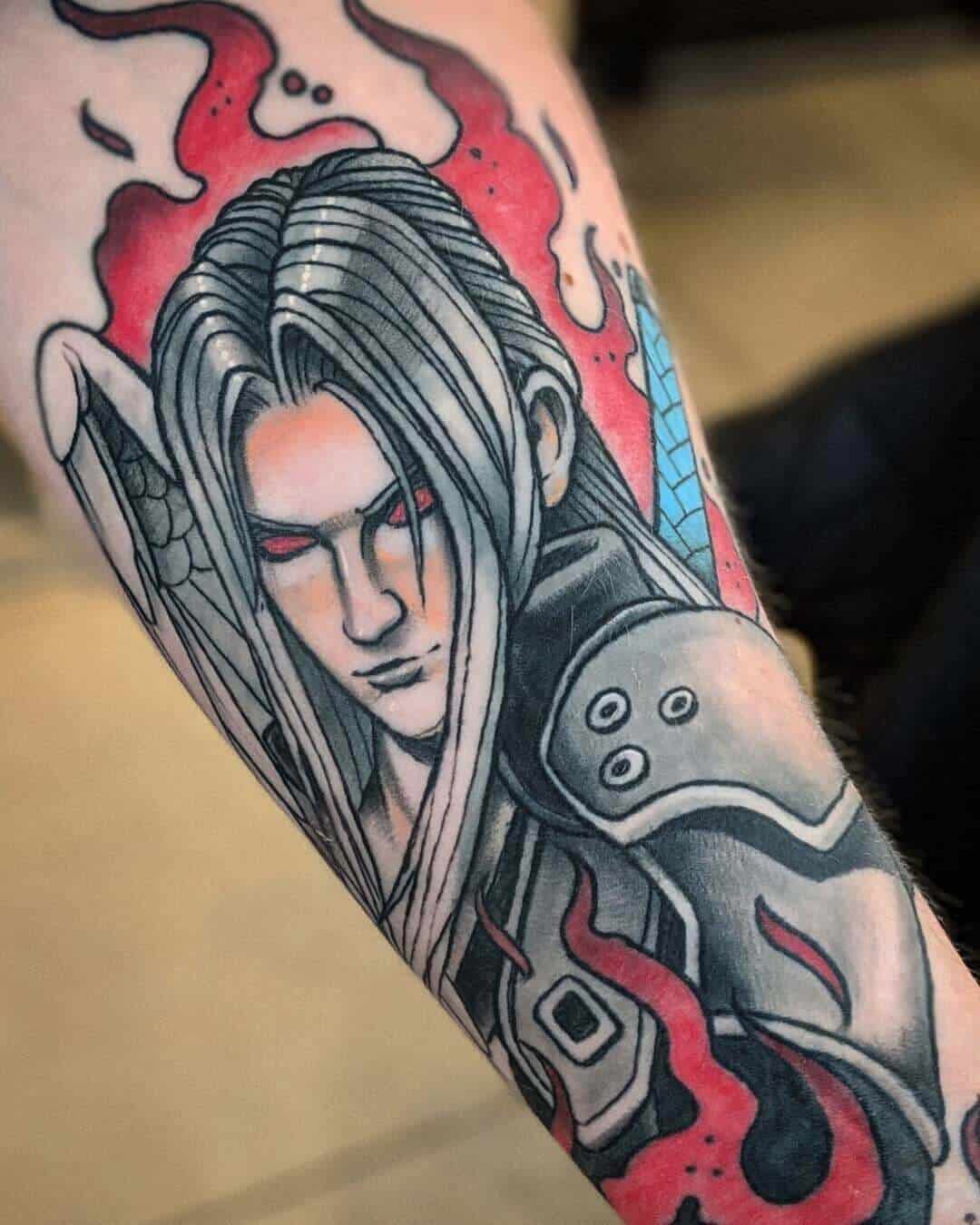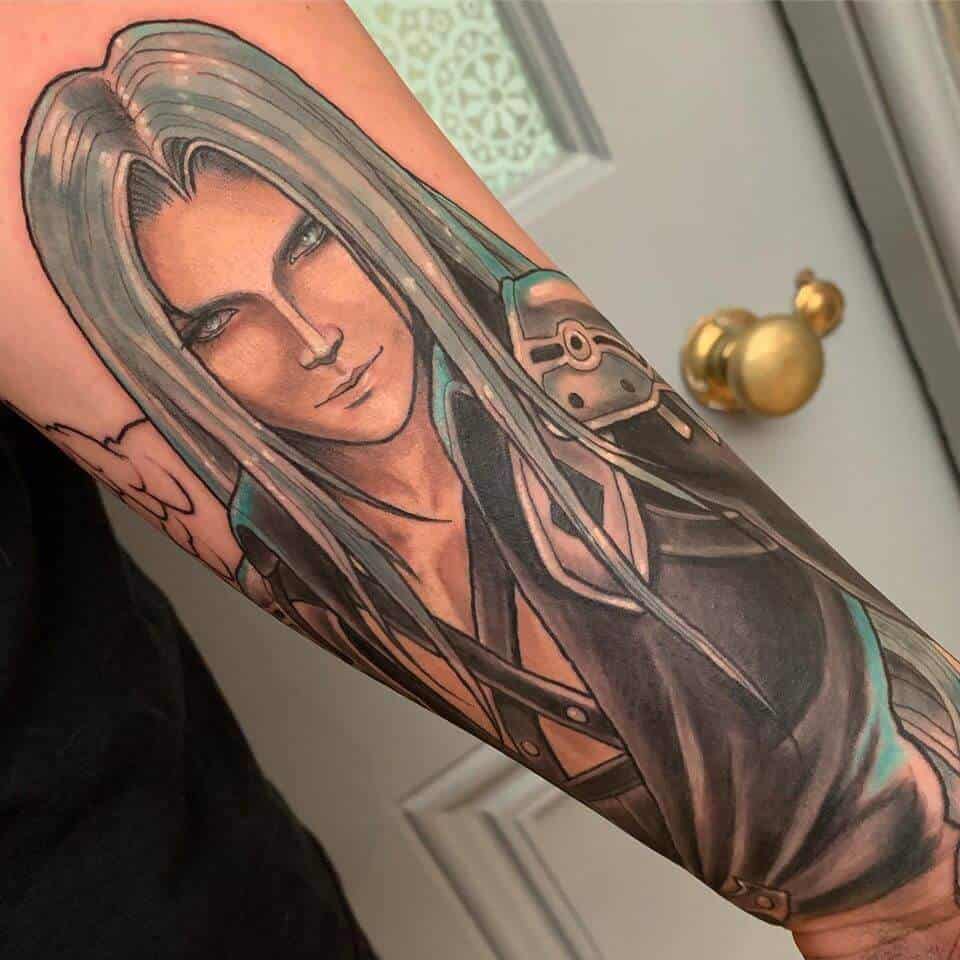 Spoiler alert: he's also responsible for killing one of the main characters.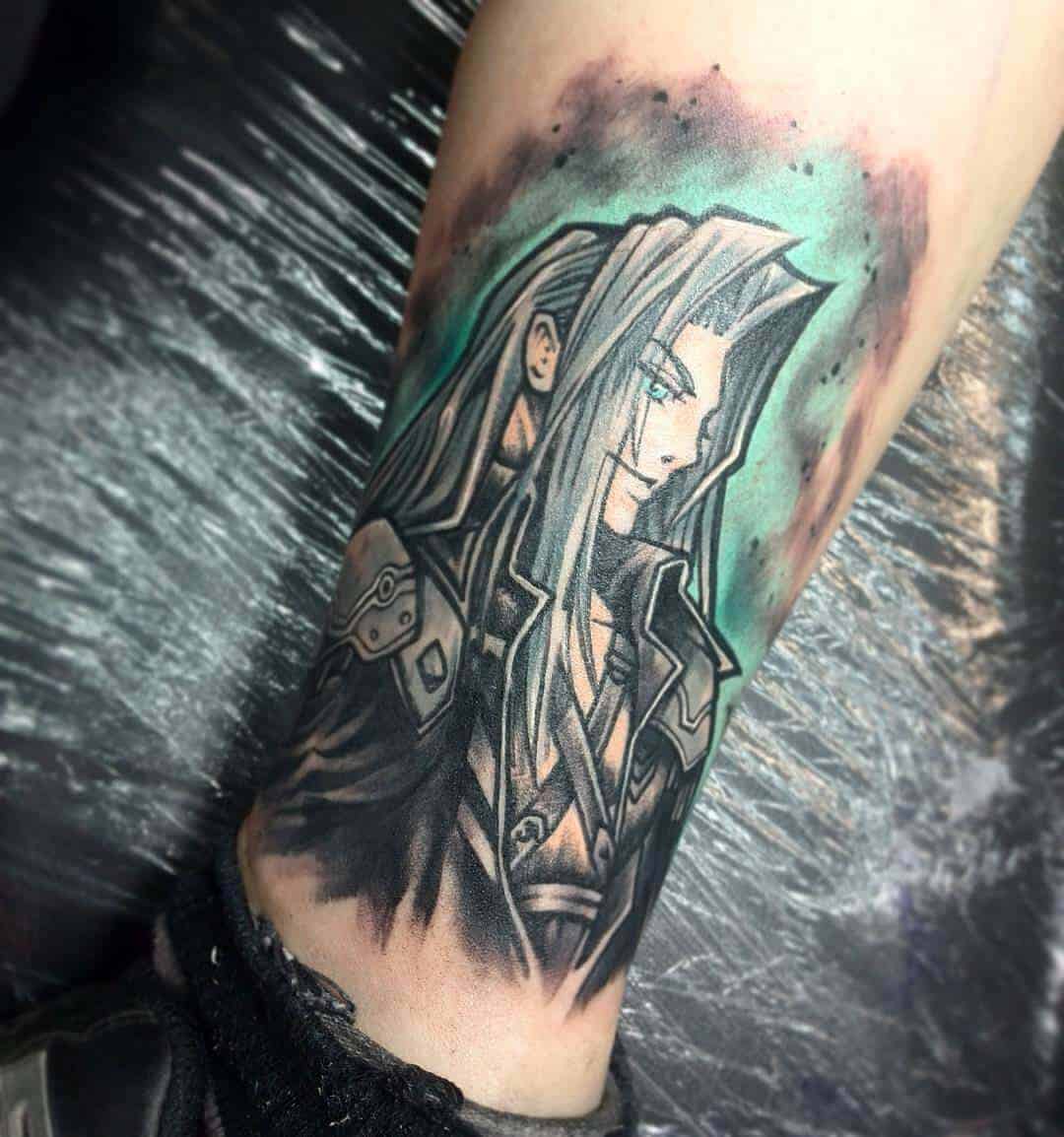 Sephiroth holding his huge sword aloft is one of the most requested Final Fantasy 7 tattoos. Look out for his single feathered wing arcing round his body.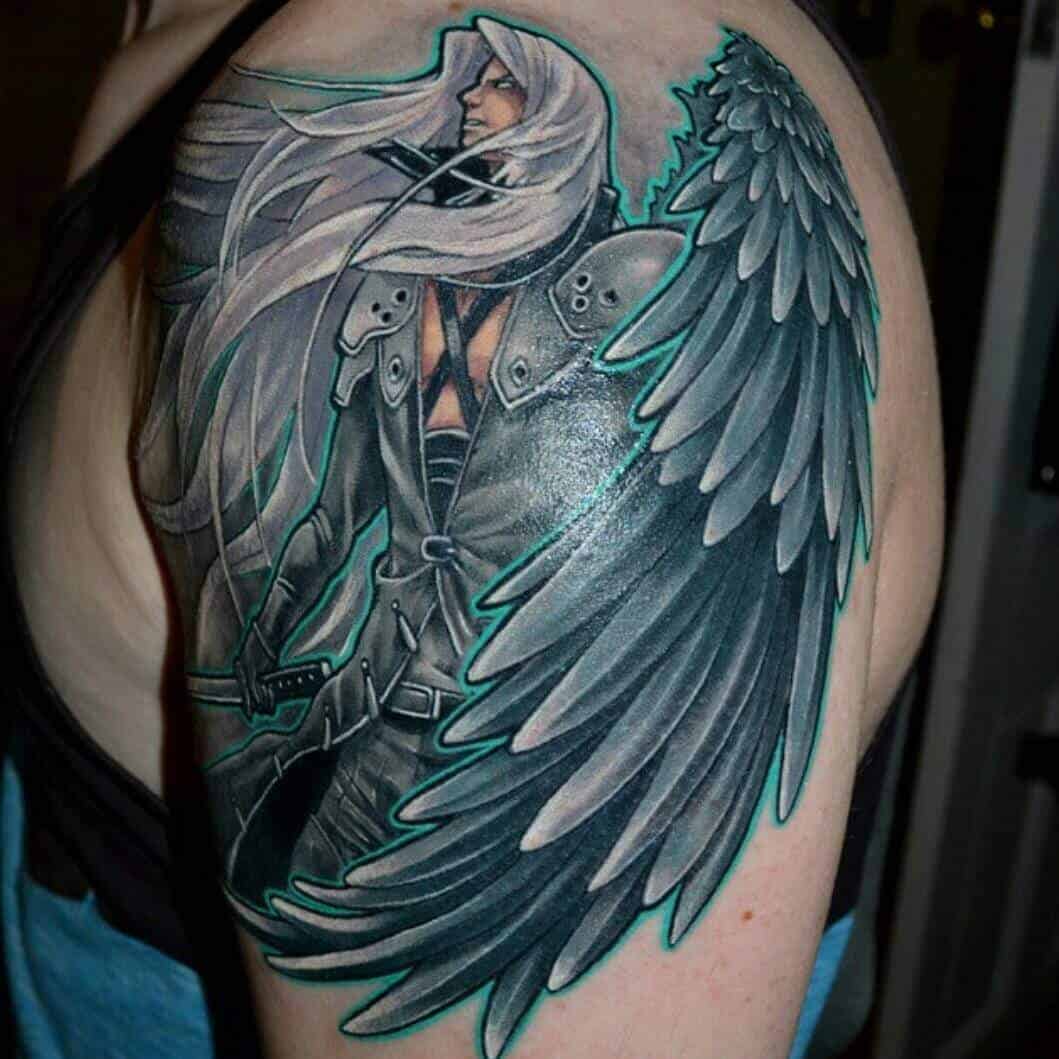 Tonberry
Tonberry are a type of enemy and they're a pretty unpleasant creature. They creep around in the dark and carry lanterns and knives wherever they go.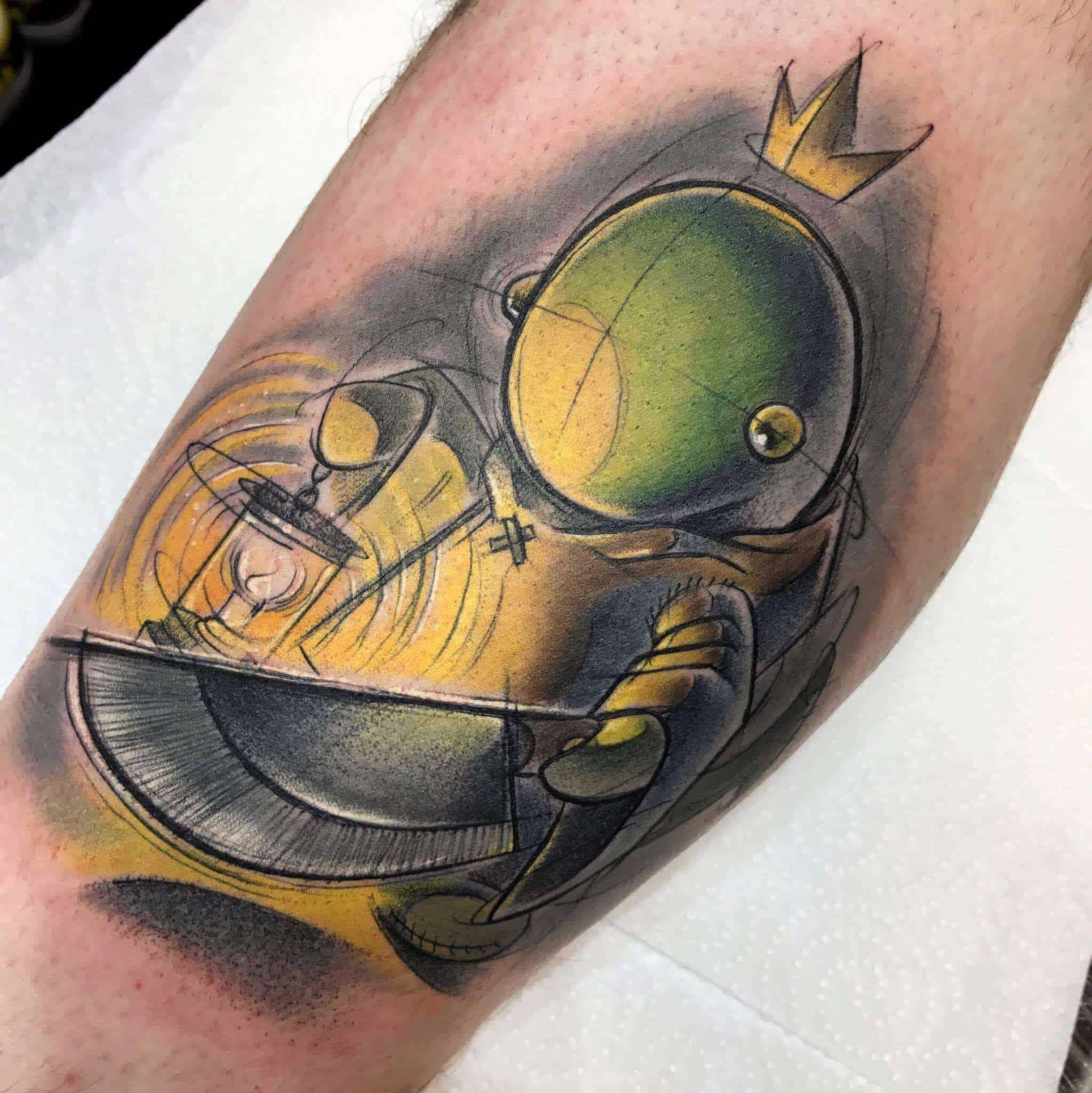 Recommended: Don't miss this guide on the most amazing Sailor Moon tattoos!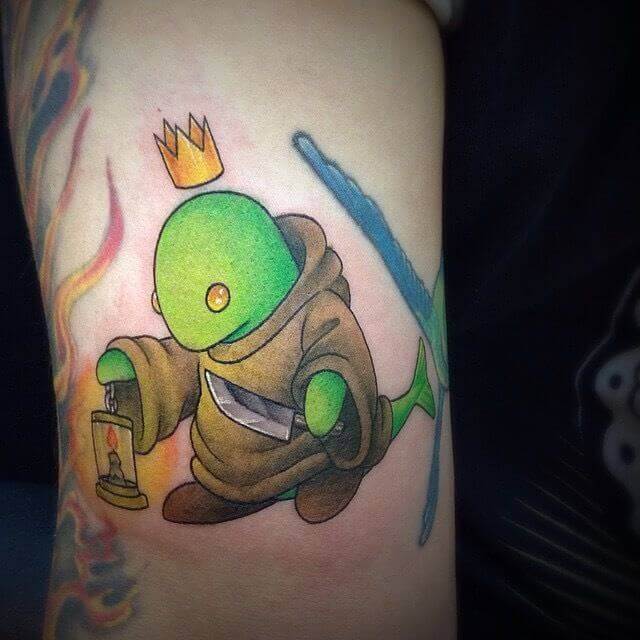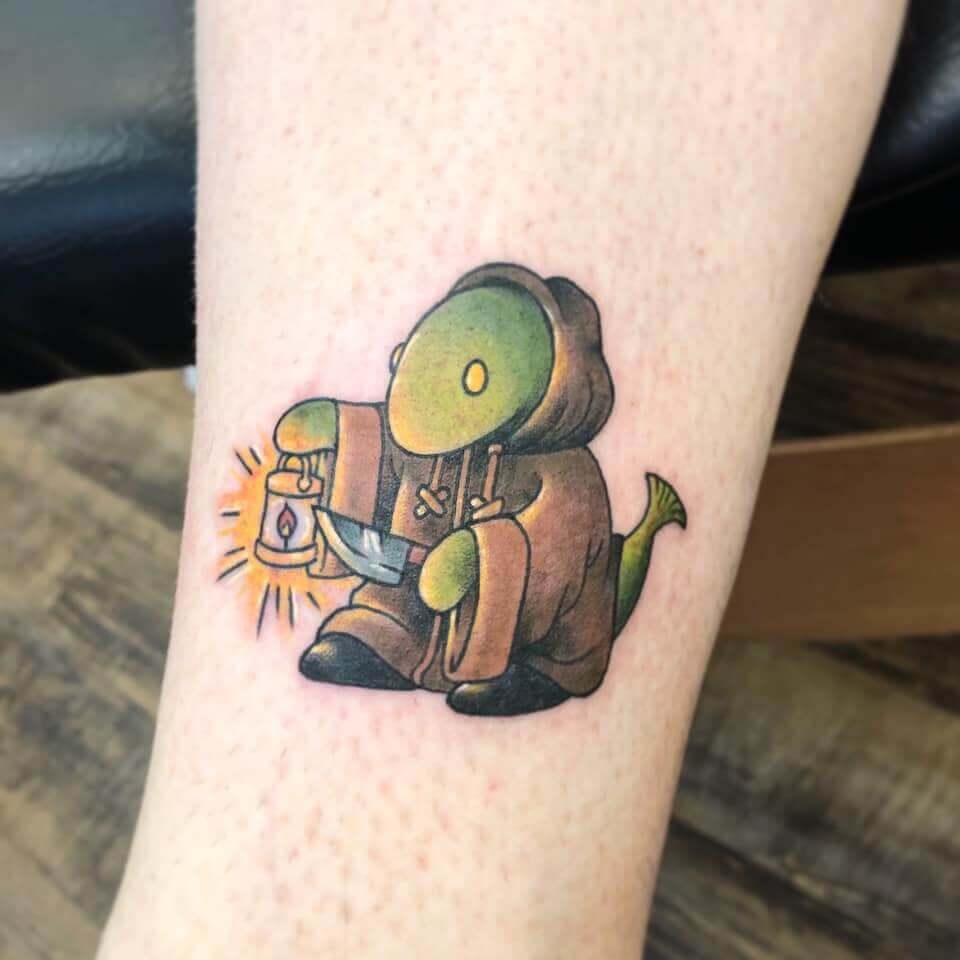 Their standard move is to use a Chef's Knife attack which carries a high mortality rate.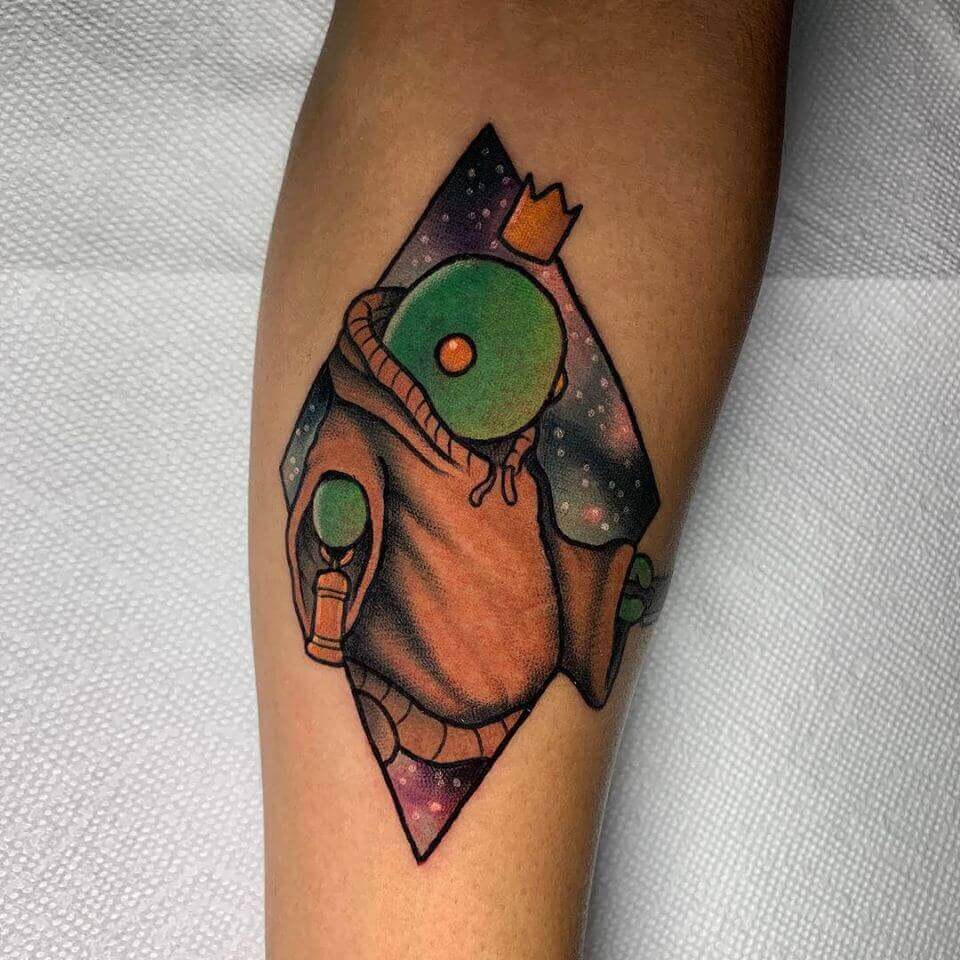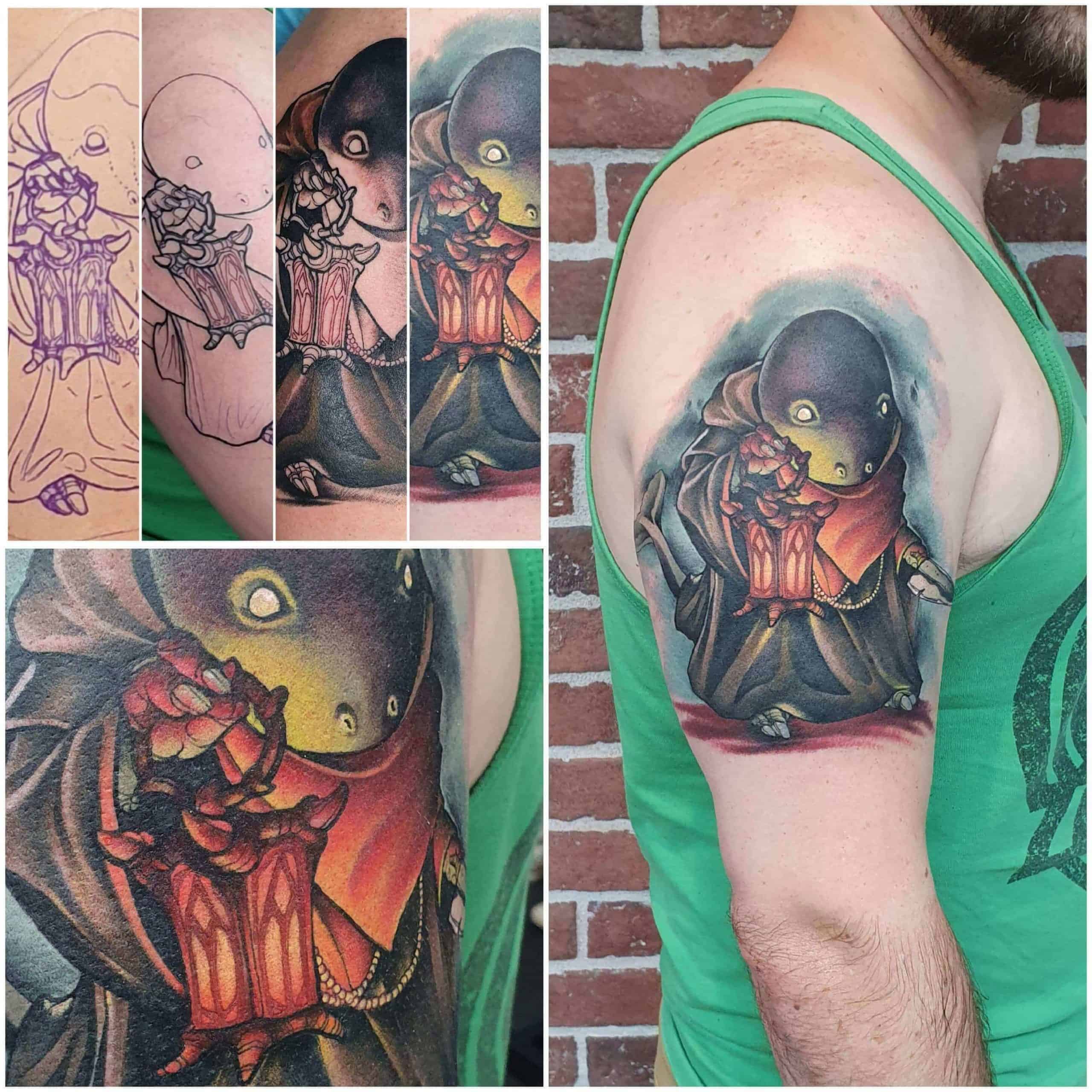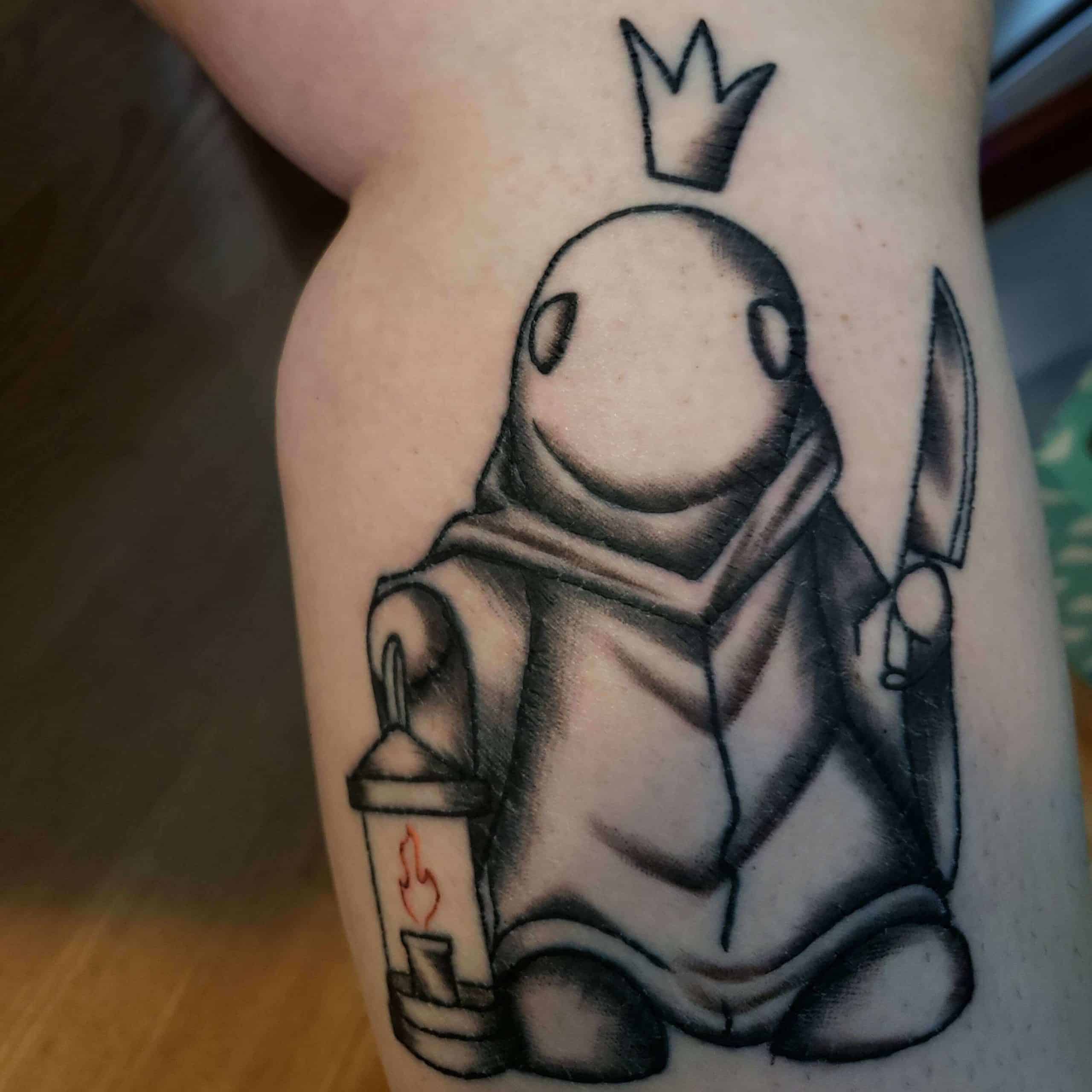 Their stylized design make them a popular tattoo, especially the stronger variants such as a Tonberry King which appears with a crown hovering above his head.