One Piece is the series of video games based on the best-selling manga series of the same name.
In 2019, One Piece was named as the top-selling manga of all time, selling more than 454 million copies worldwide.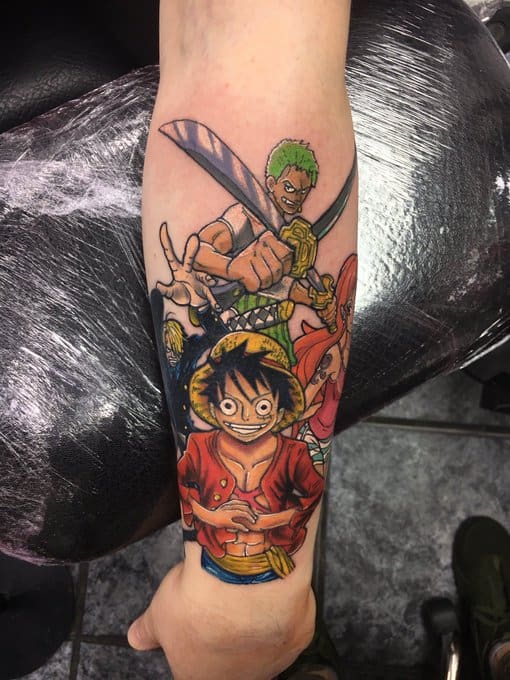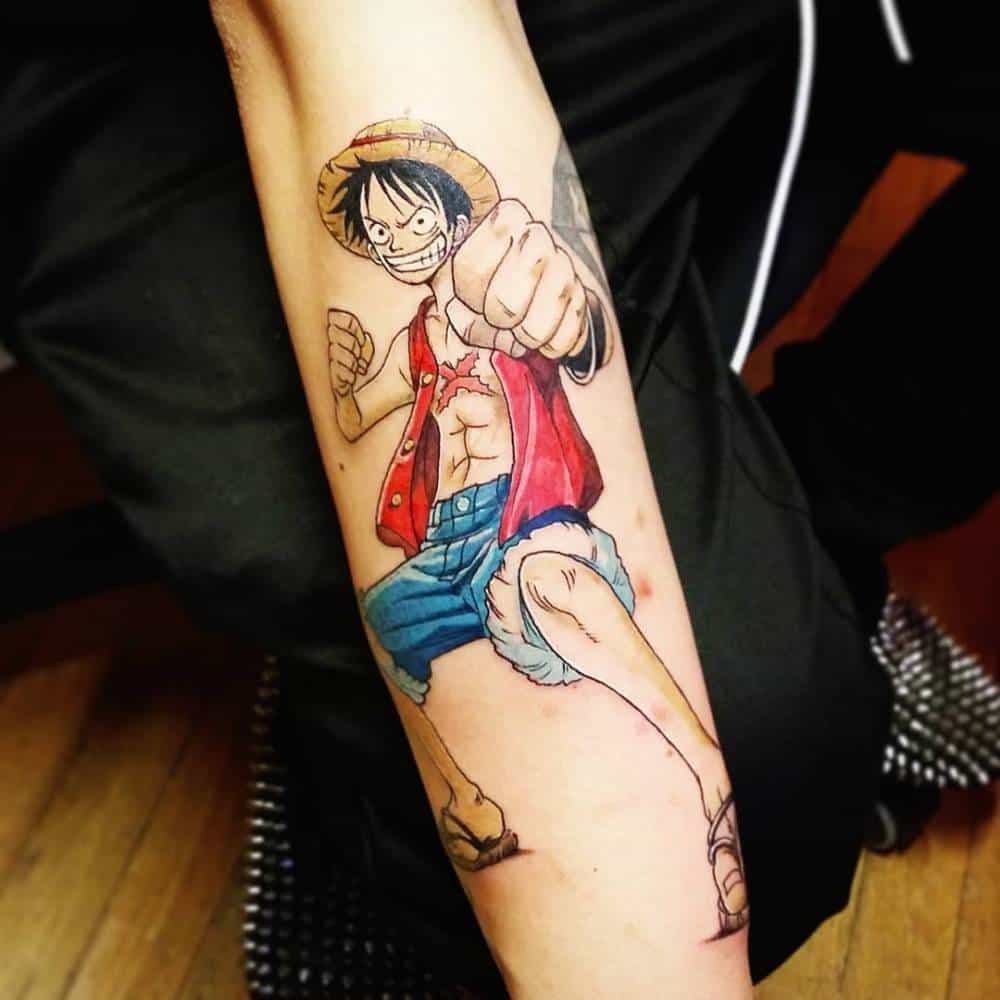 Starting out in 2000, One Piece has gone on to create 56 titles in total, including 11 mobile games.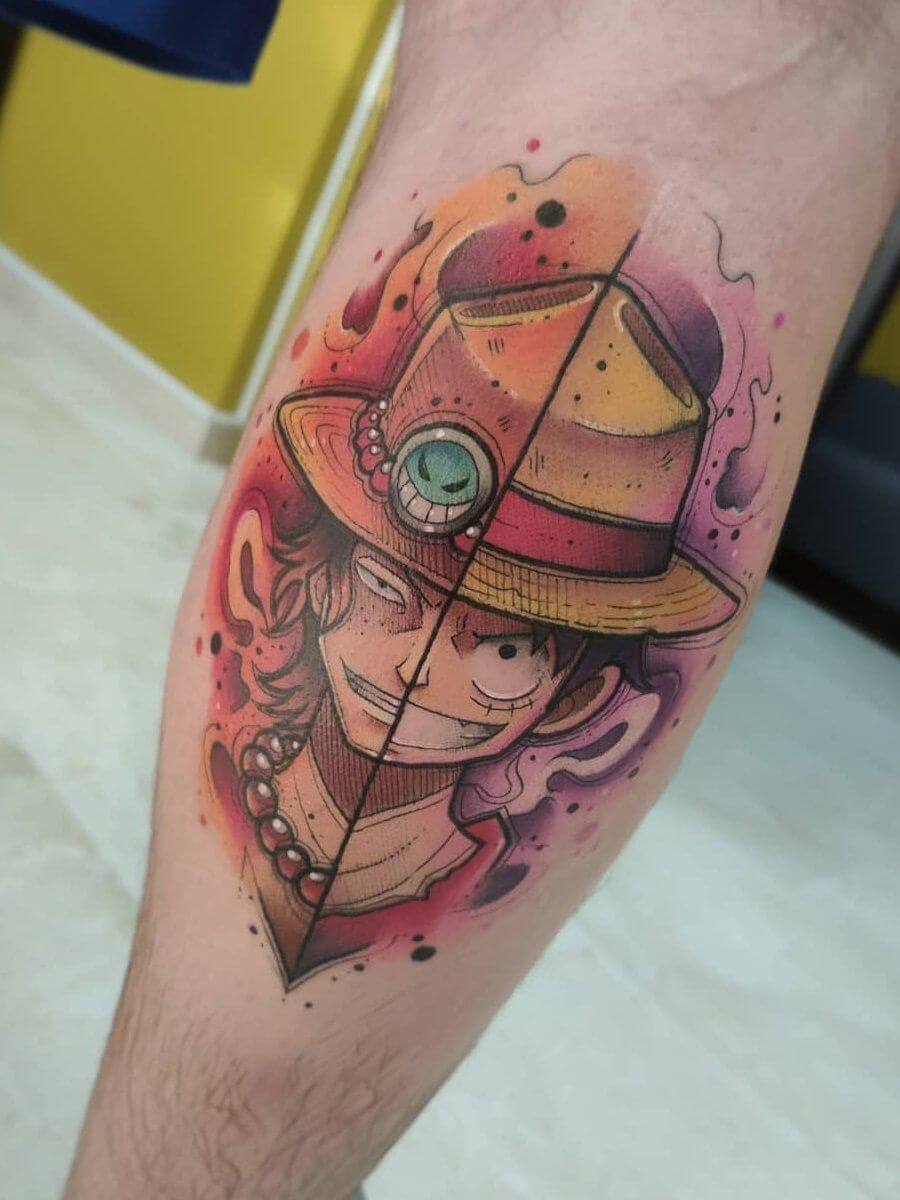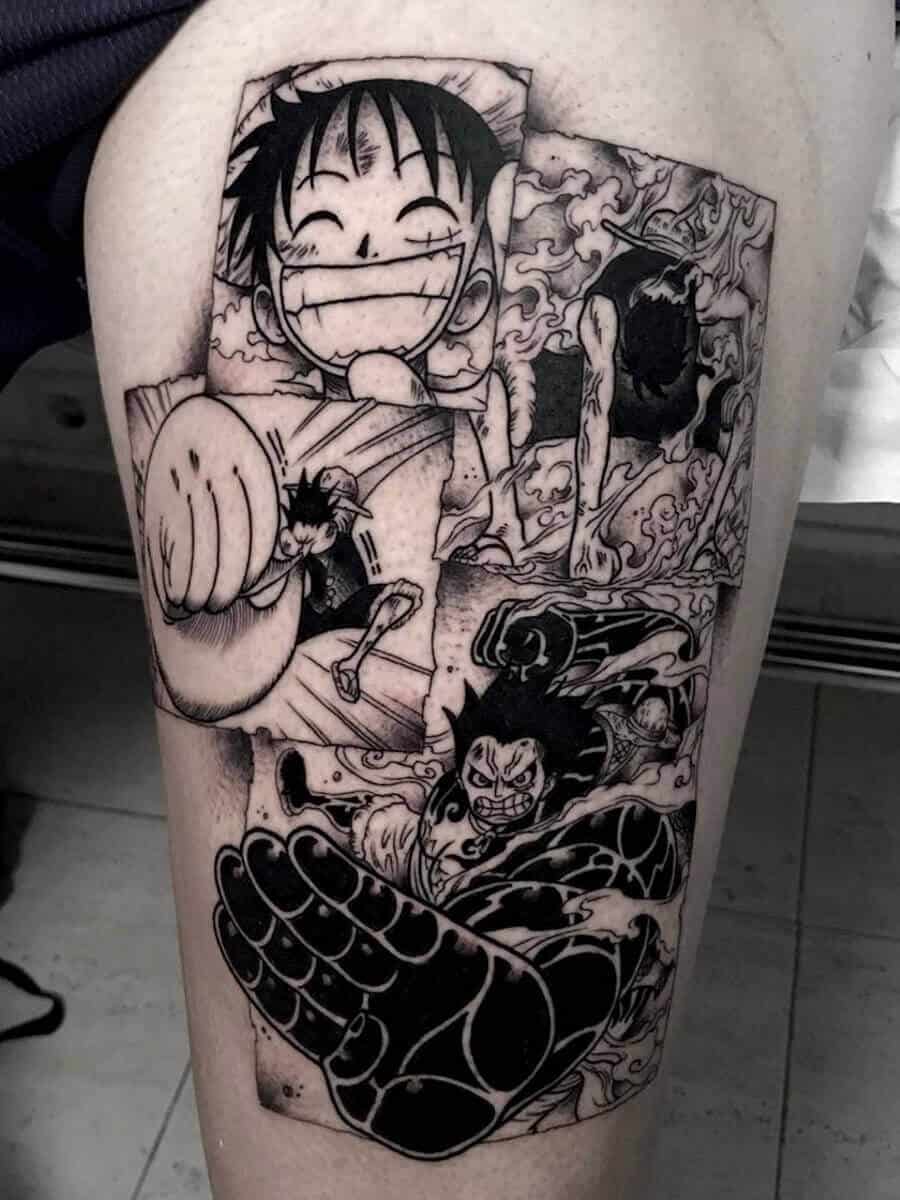 Originally only released in Japan, after five years the game was shipped out to the rest of the world…and gamers fell in love with it.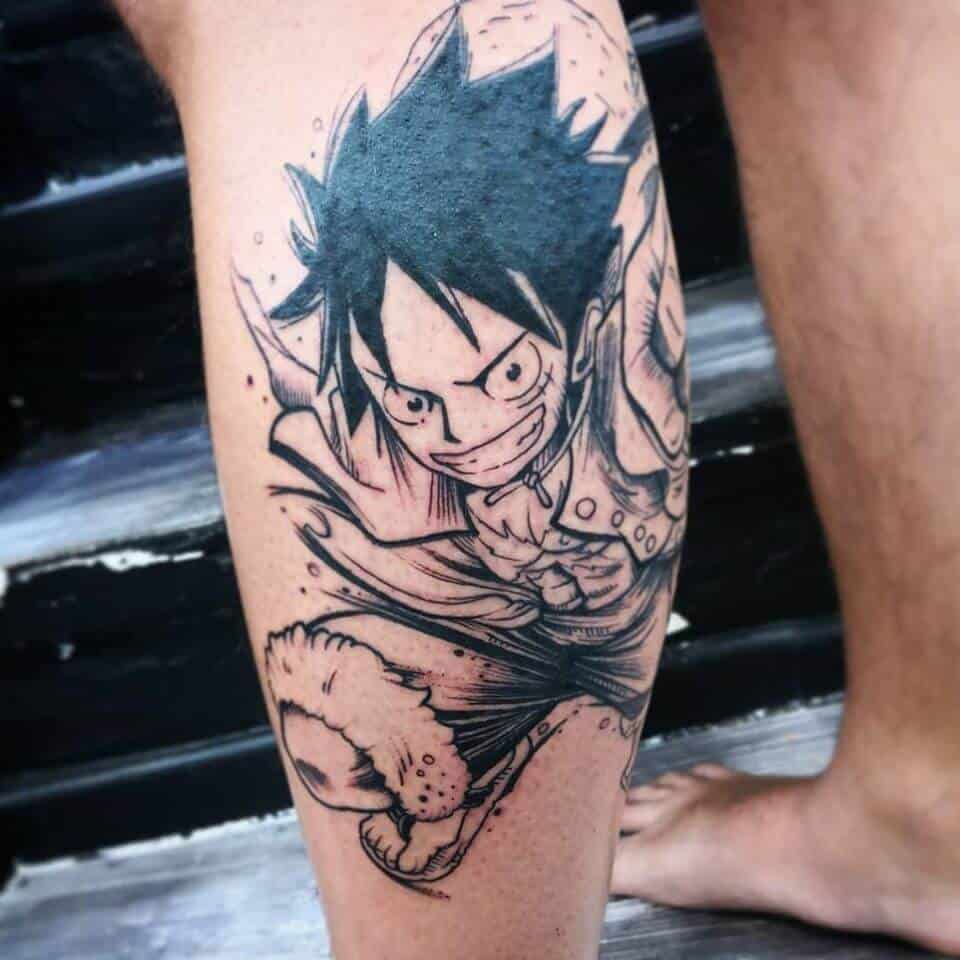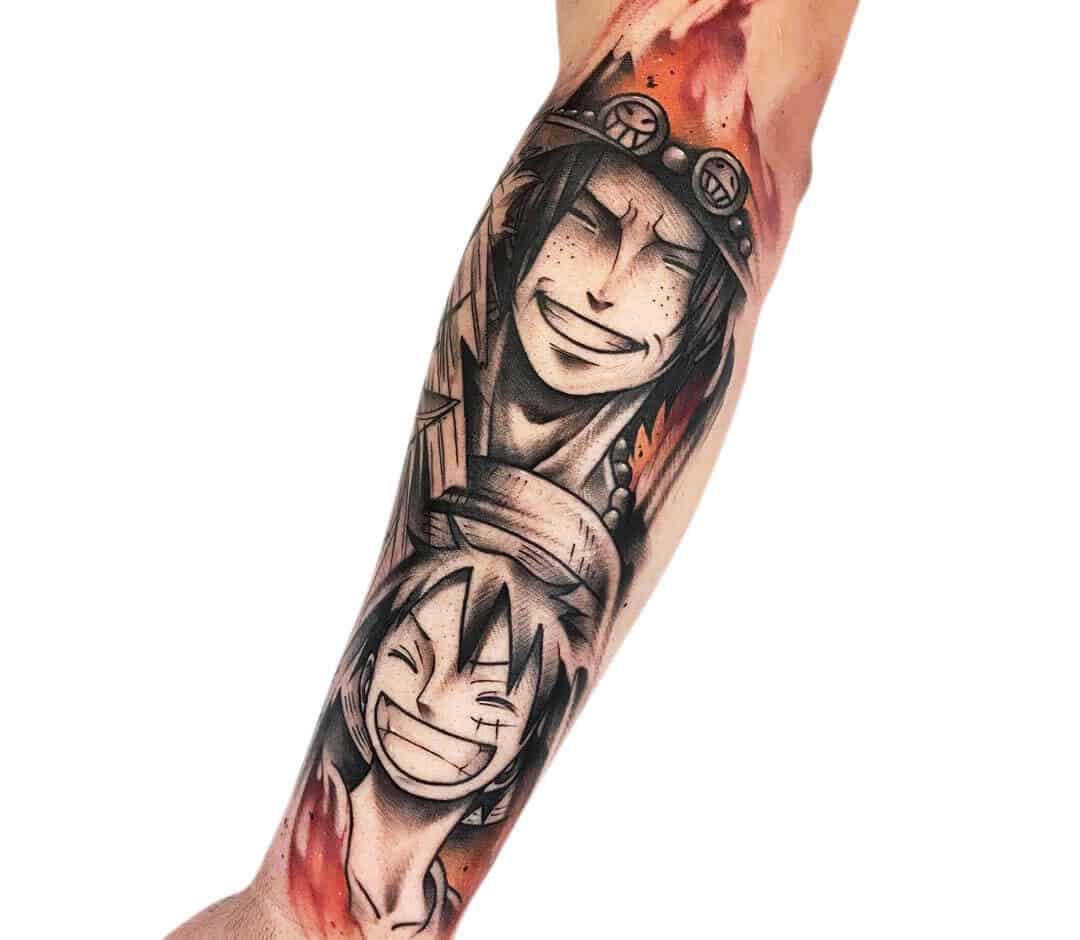 The combination of role-playing, cute characters, and understandable storylines turned One Piece into a cult hit.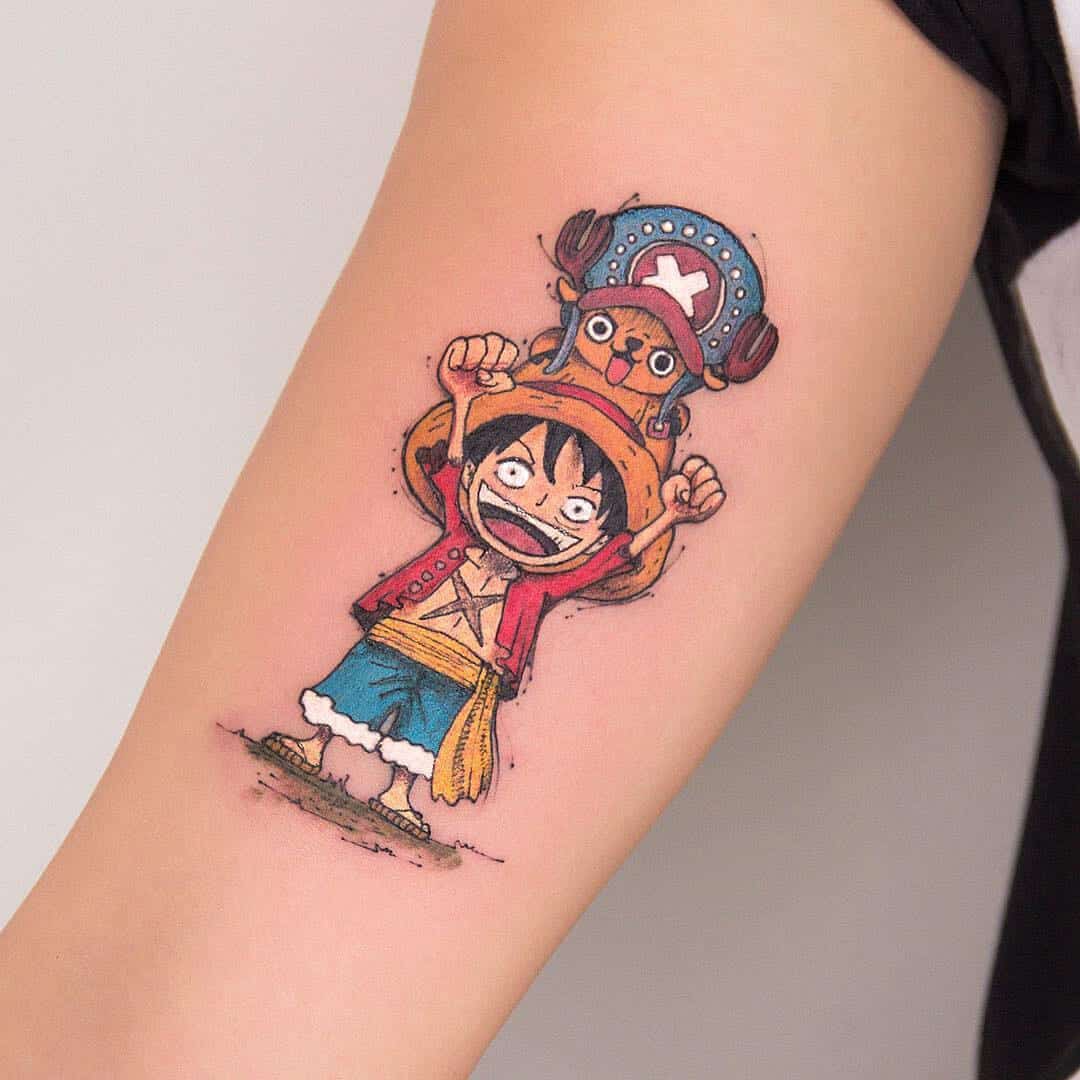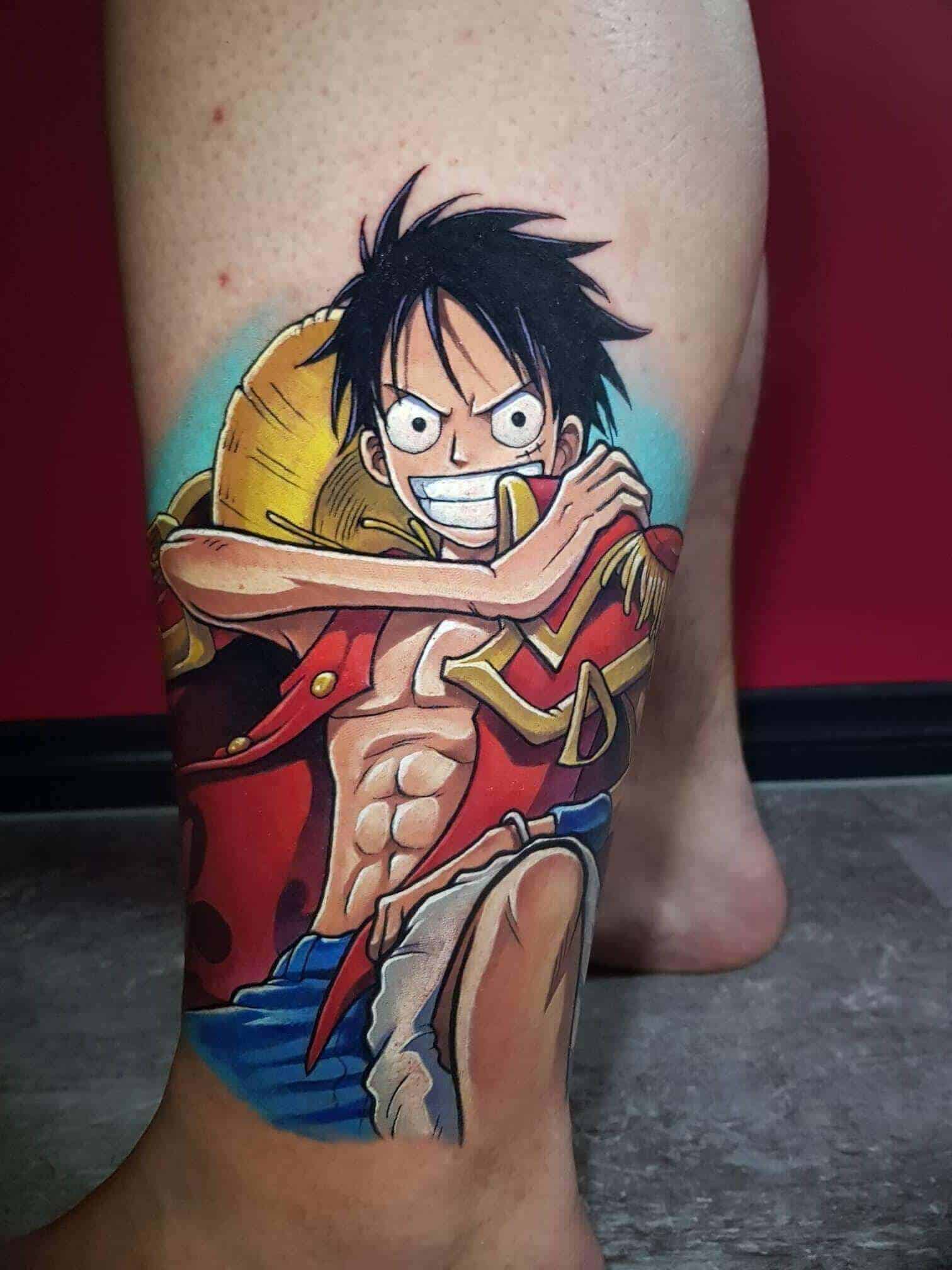 Surprisingly emotional at times, One Piece is a game that is fun yet meaningful.
It has spawned many tattoos on fans from all over the world, with emblems and characters from the game captured in ink.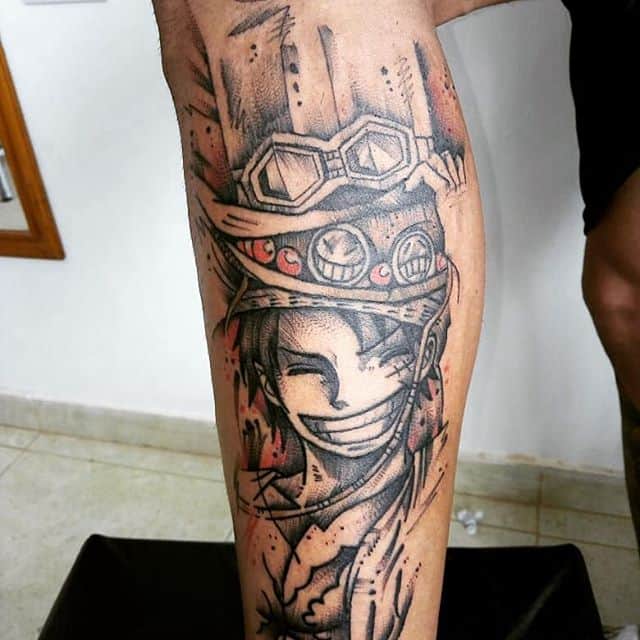 If you're thinking of a One Piece tattoo, check out these 75 incredible ideas for some inspiration.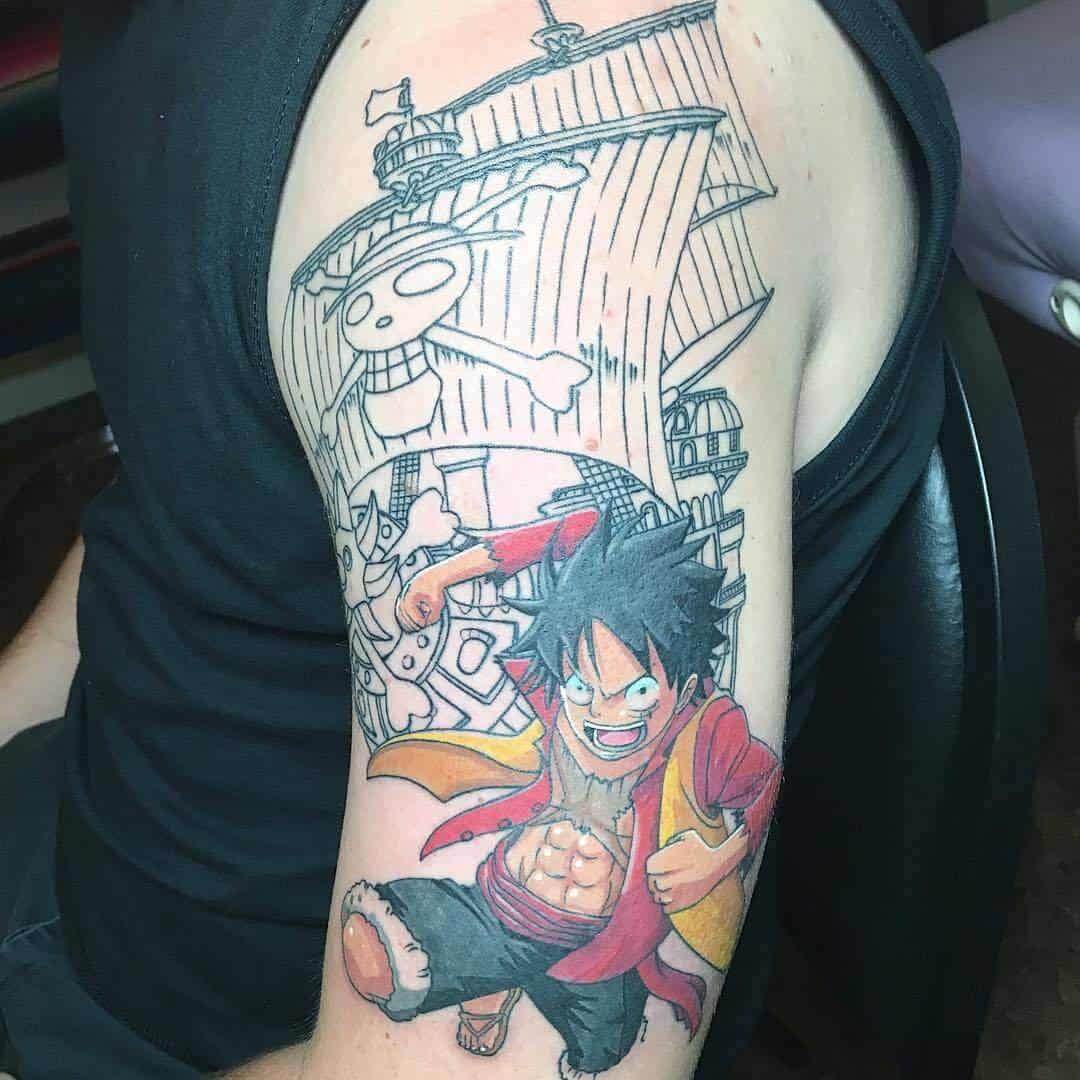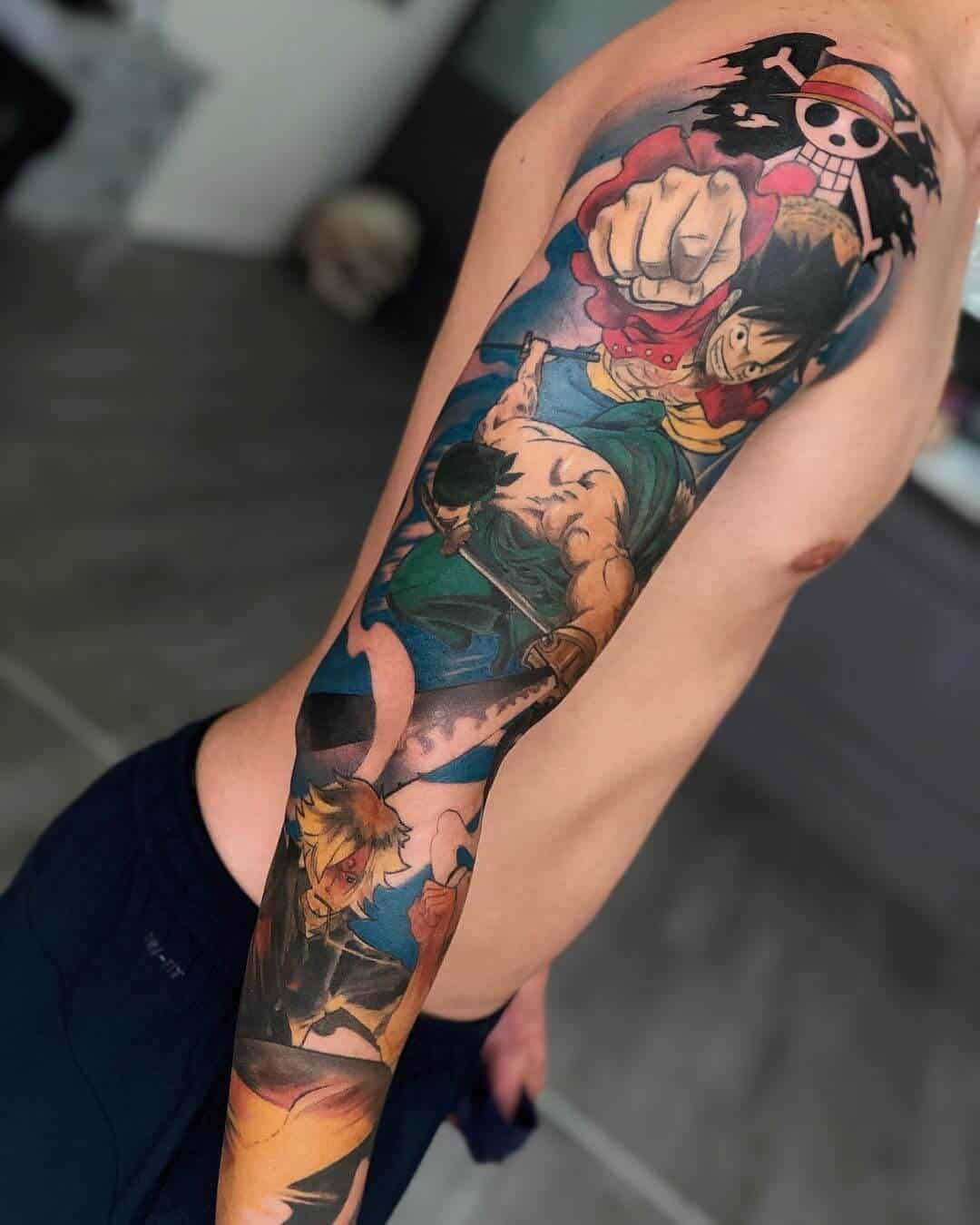 Story and Characters
The story of One Piece is told through the characters in the series, embarking on an adventure and meeting others along the way.
Some of the main characters you'll see in the series include: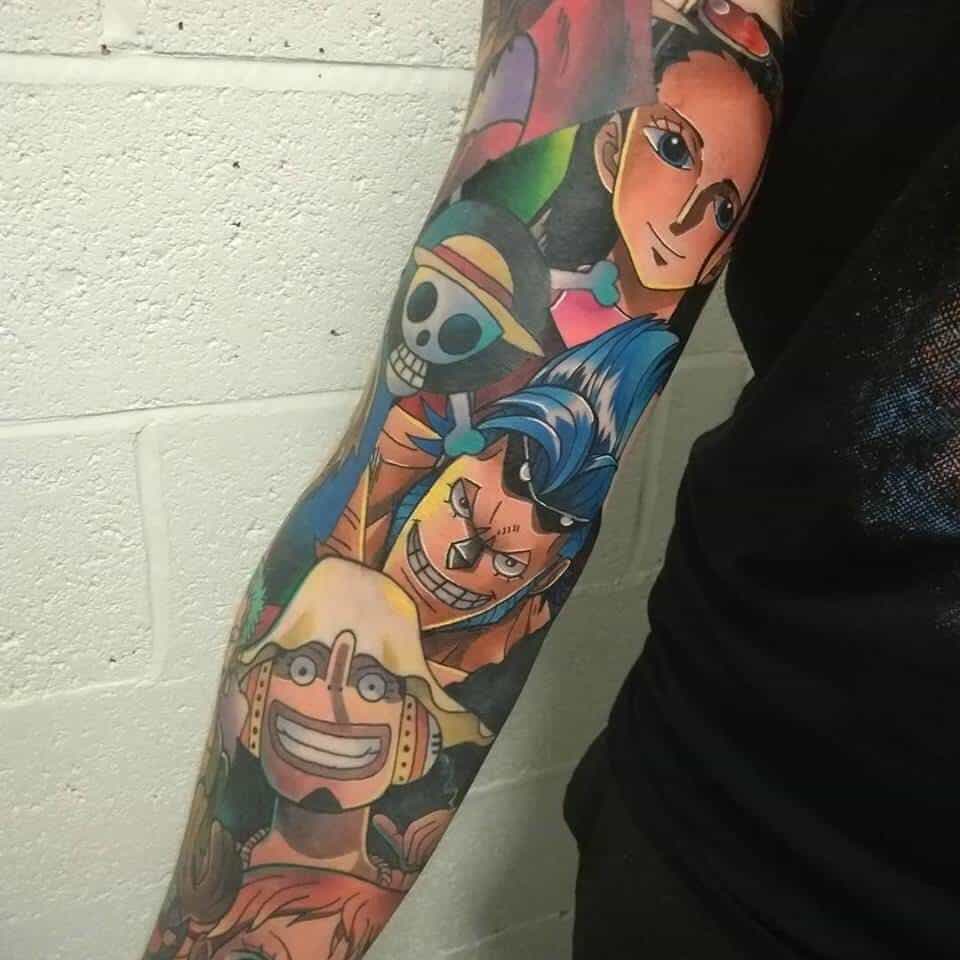 Luffy
Monkey D. Luffy, known as Luffy for short, is the main protagonist in One Piece.
His story begins with his childhood, where he harbored dreams of finding a mythical treasure known as the "One Piece" by sailing across the East Blue Sea.
Finding this treasure would lead to Luffy becoming King of the Pirates.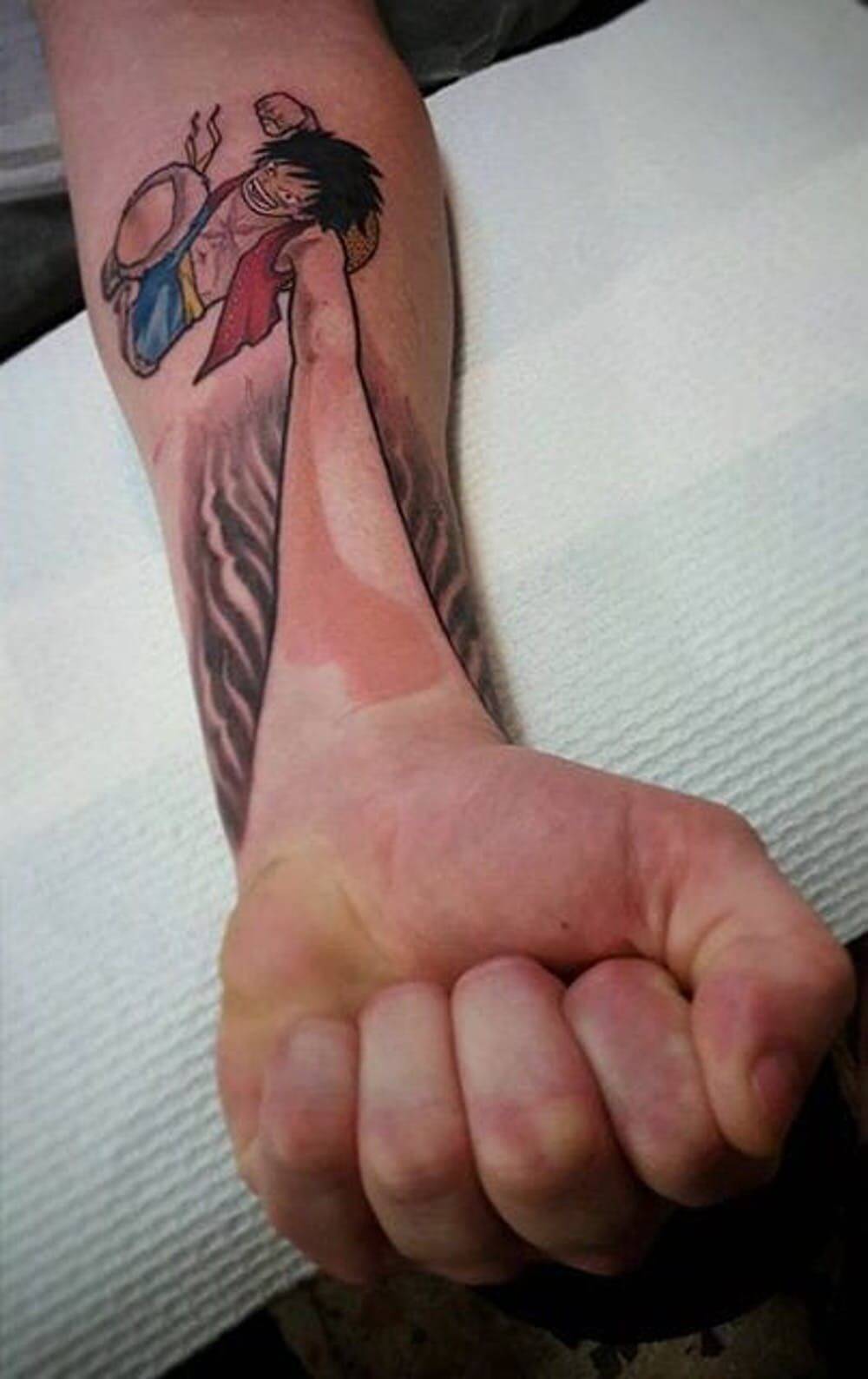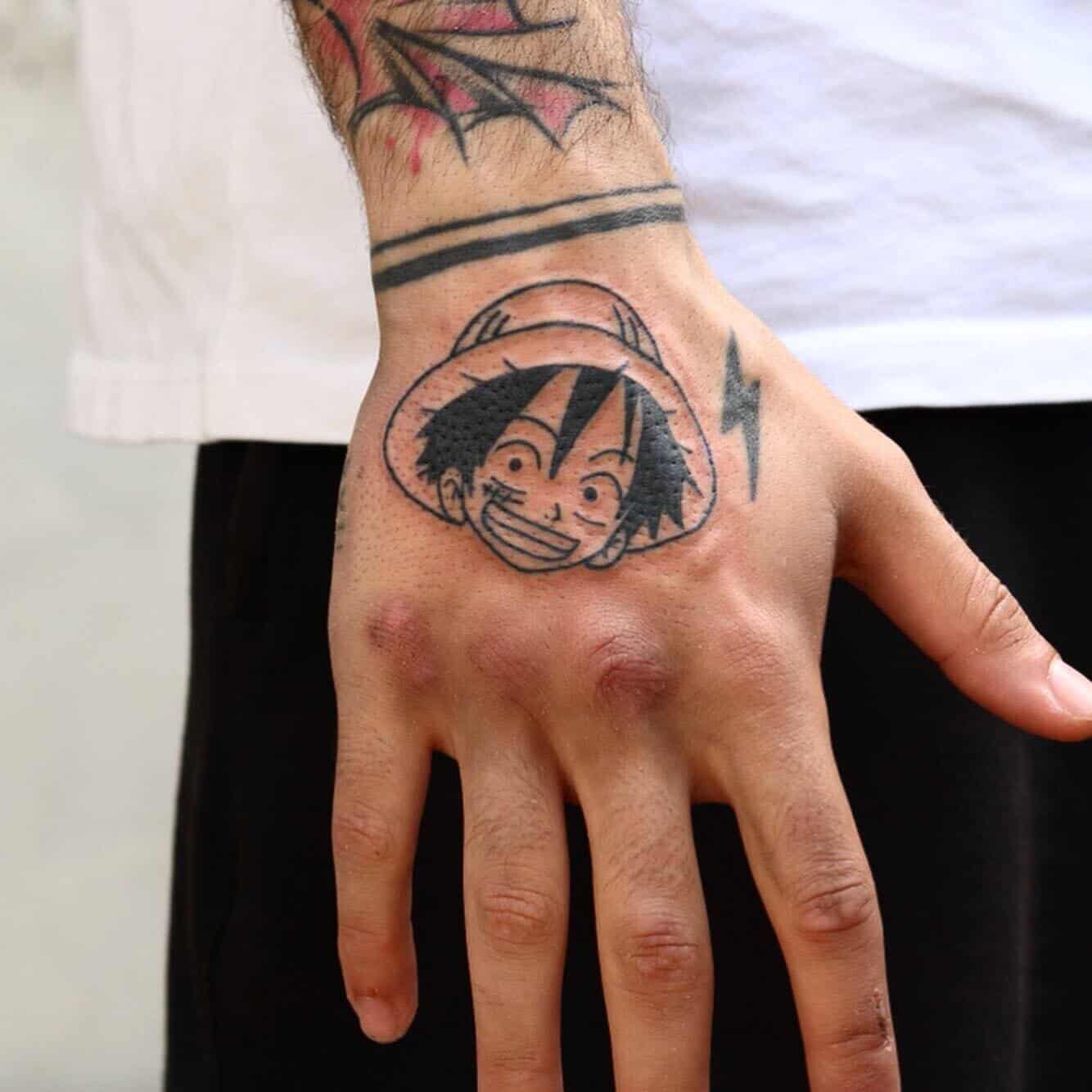 Recommended: Looking for your next Final Fantasy tattoo? Check this guide now to see our favorite Final Fantasy tattoo ideas!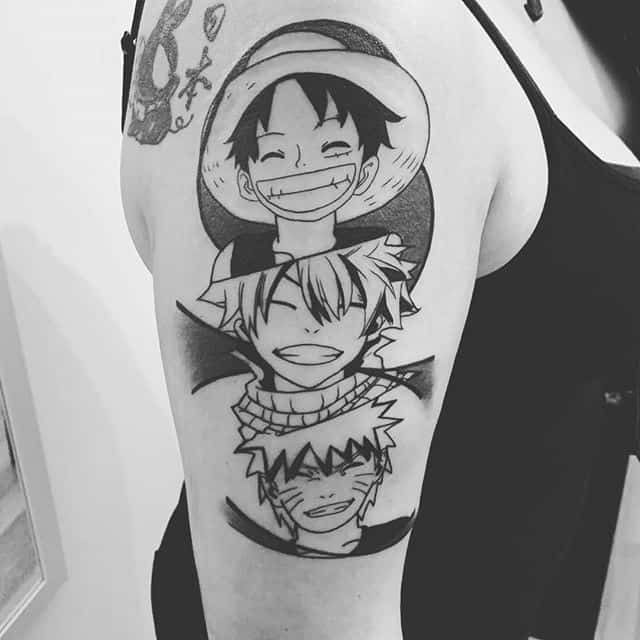 Luffy sets up a crew to sail off on the adventure, and they name themselves the Straw Hat Pirates.
Along the way, they pick up other crew members and enjoy madcap adventures as they sail.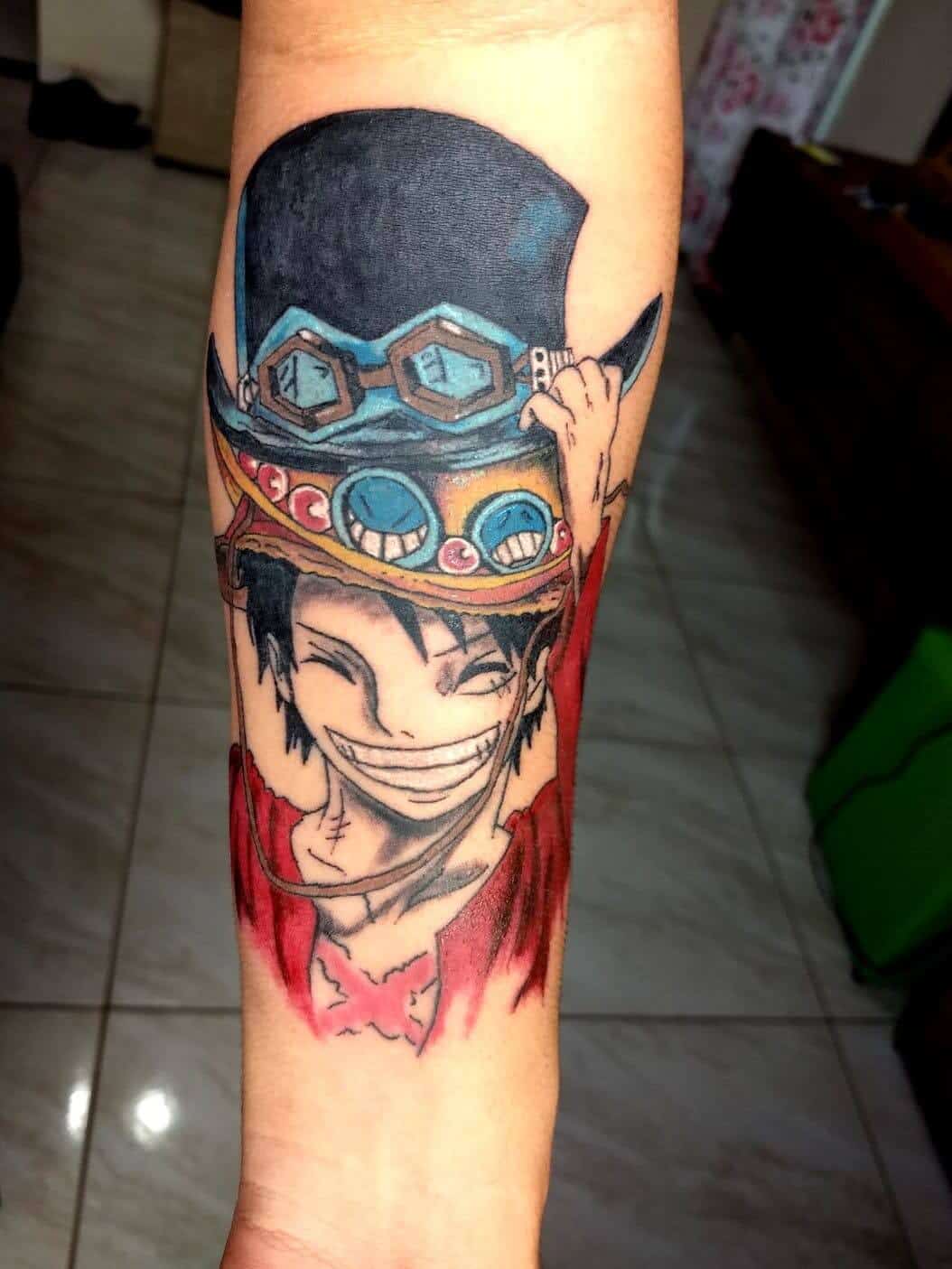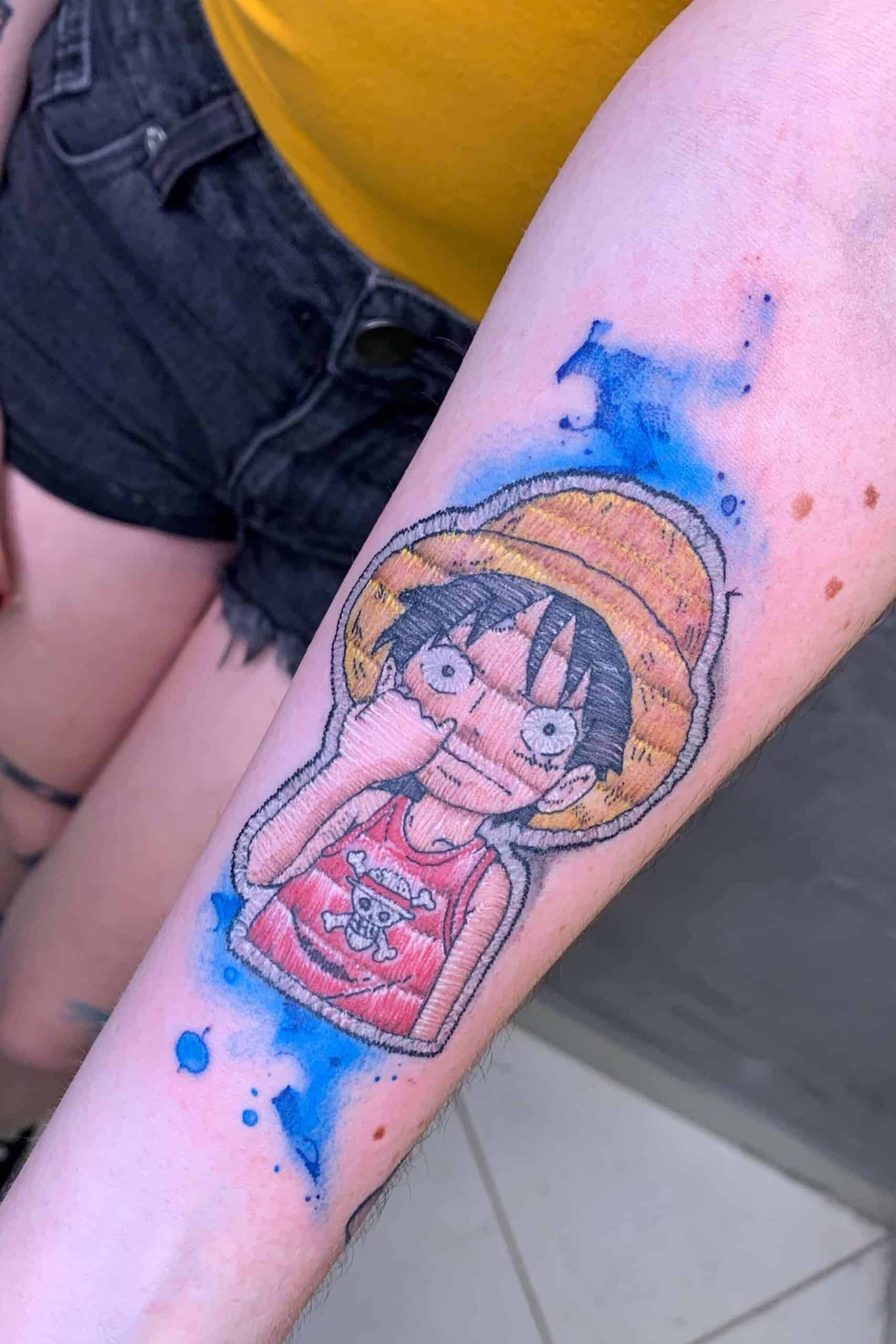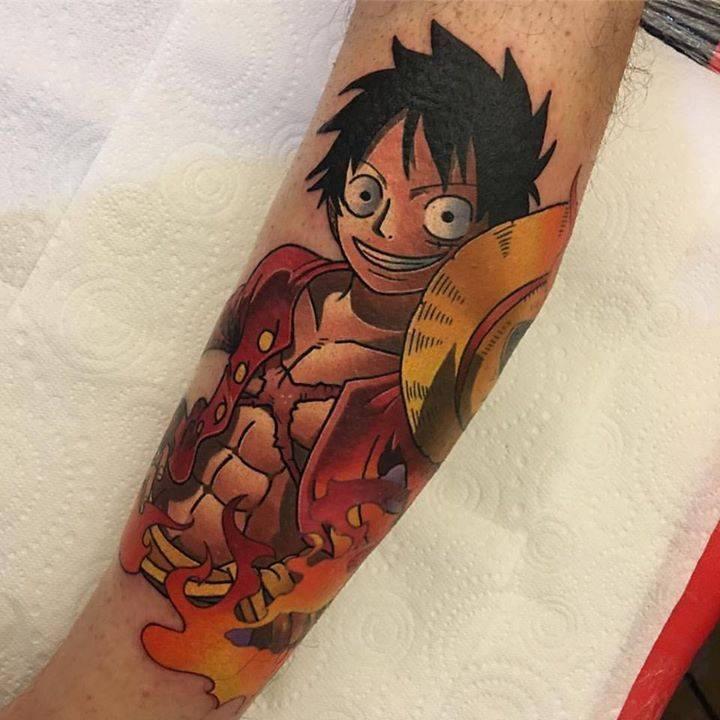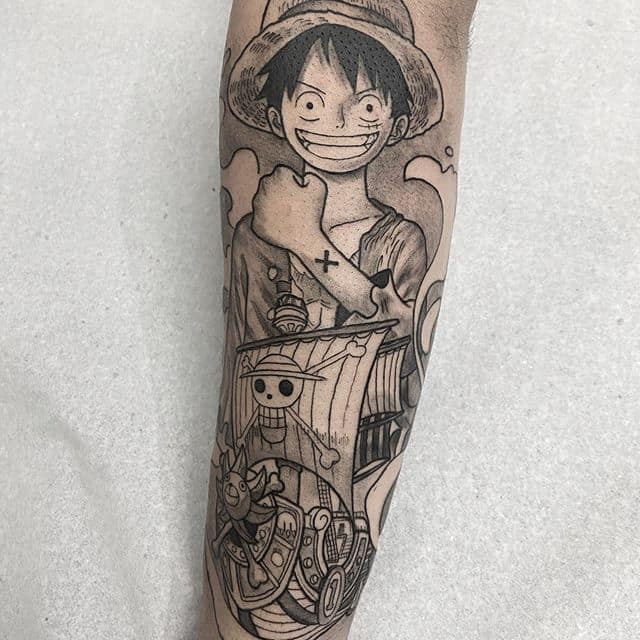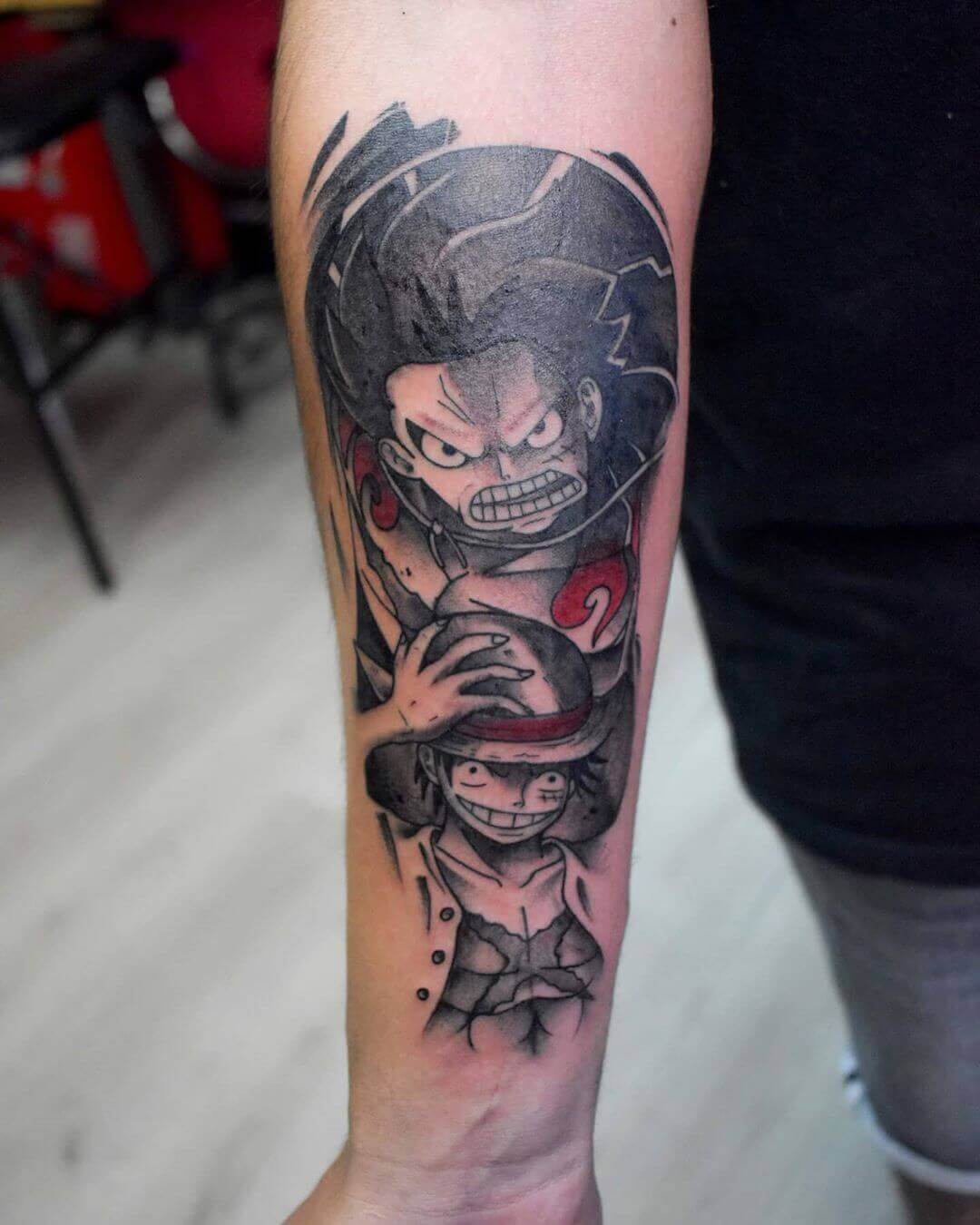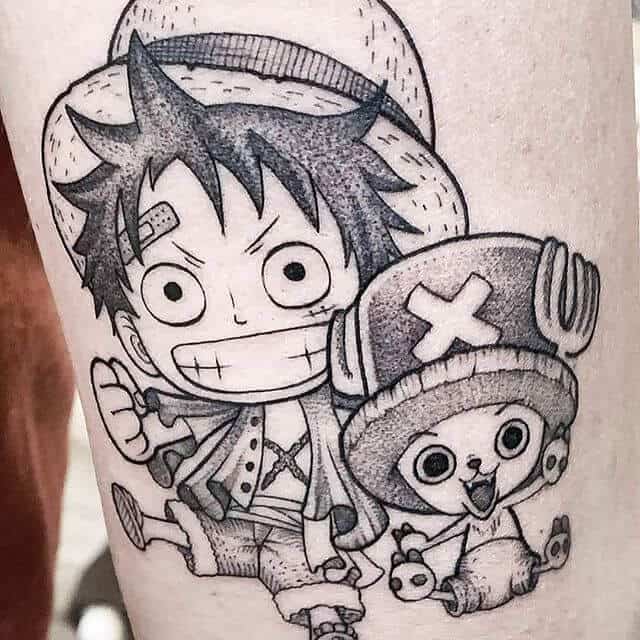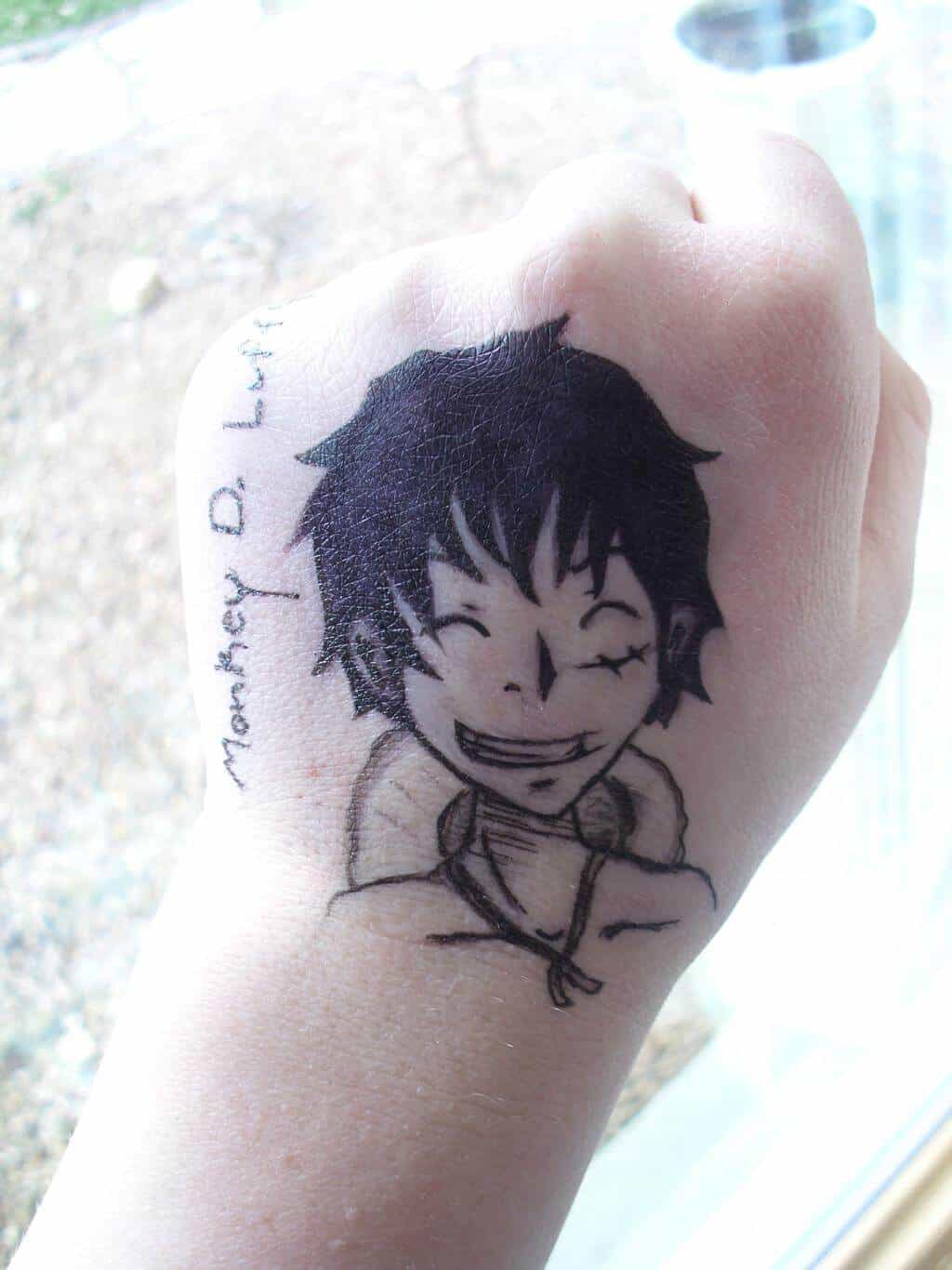 But Luffy is no ordinary person; as a child, he acquired special powers that made him super-stretchy.
Although he's immune to being hit and electric shots, his weak spot is water.
Just being in water makes him rapidly weaken – not good news for a wannabe sailor!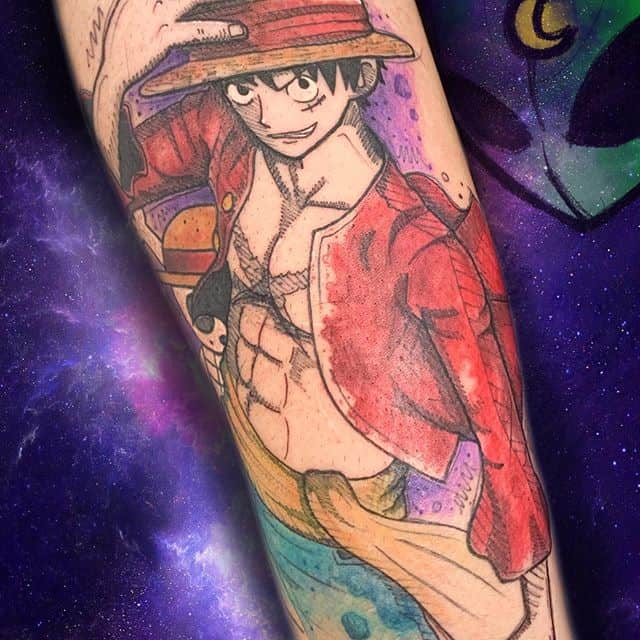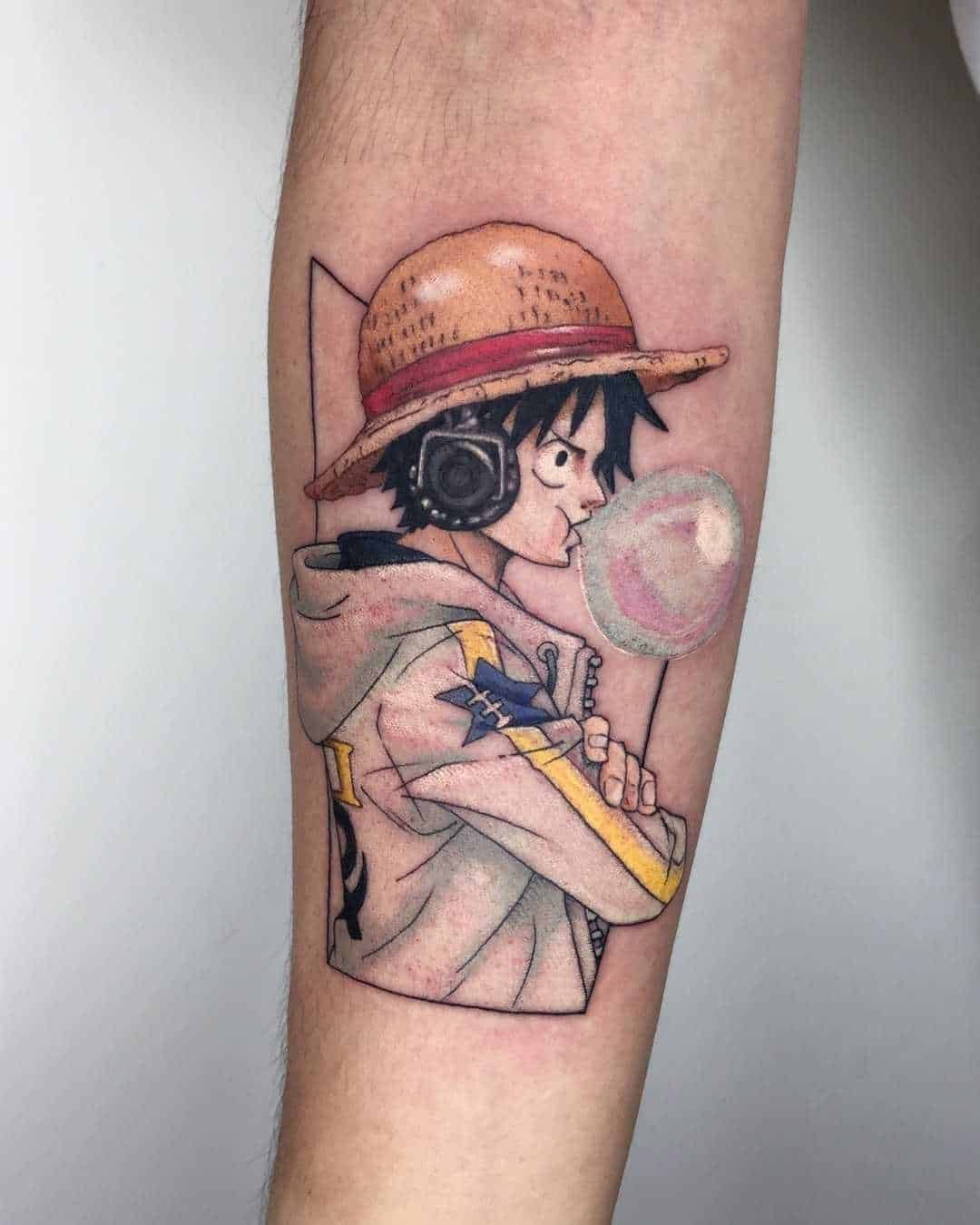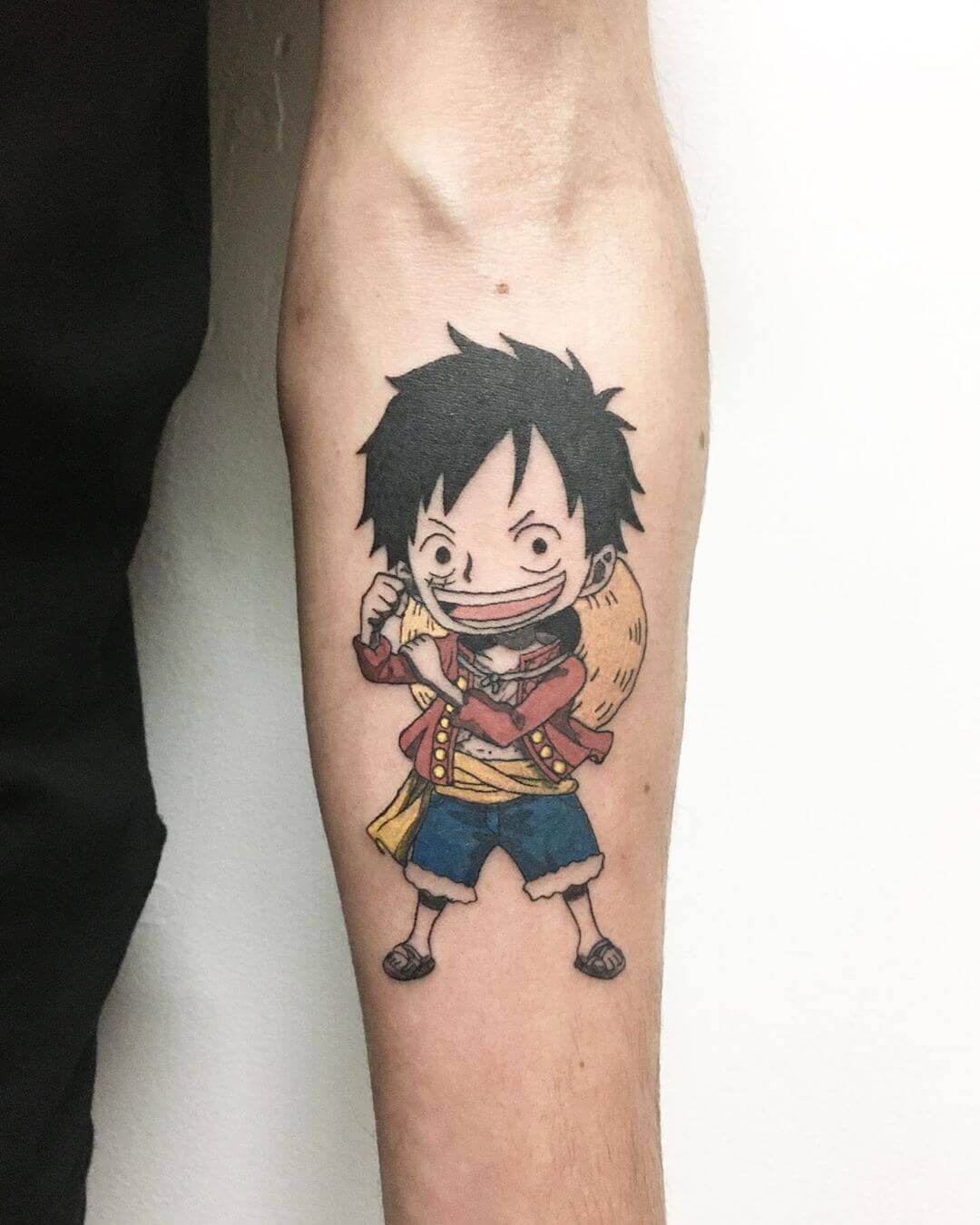 This rubbery power allows Luffy to execute a trademark move, where he stretches his arm and slingshot punches his opponent.
He calls it the Gum-Gum Pistol Attack.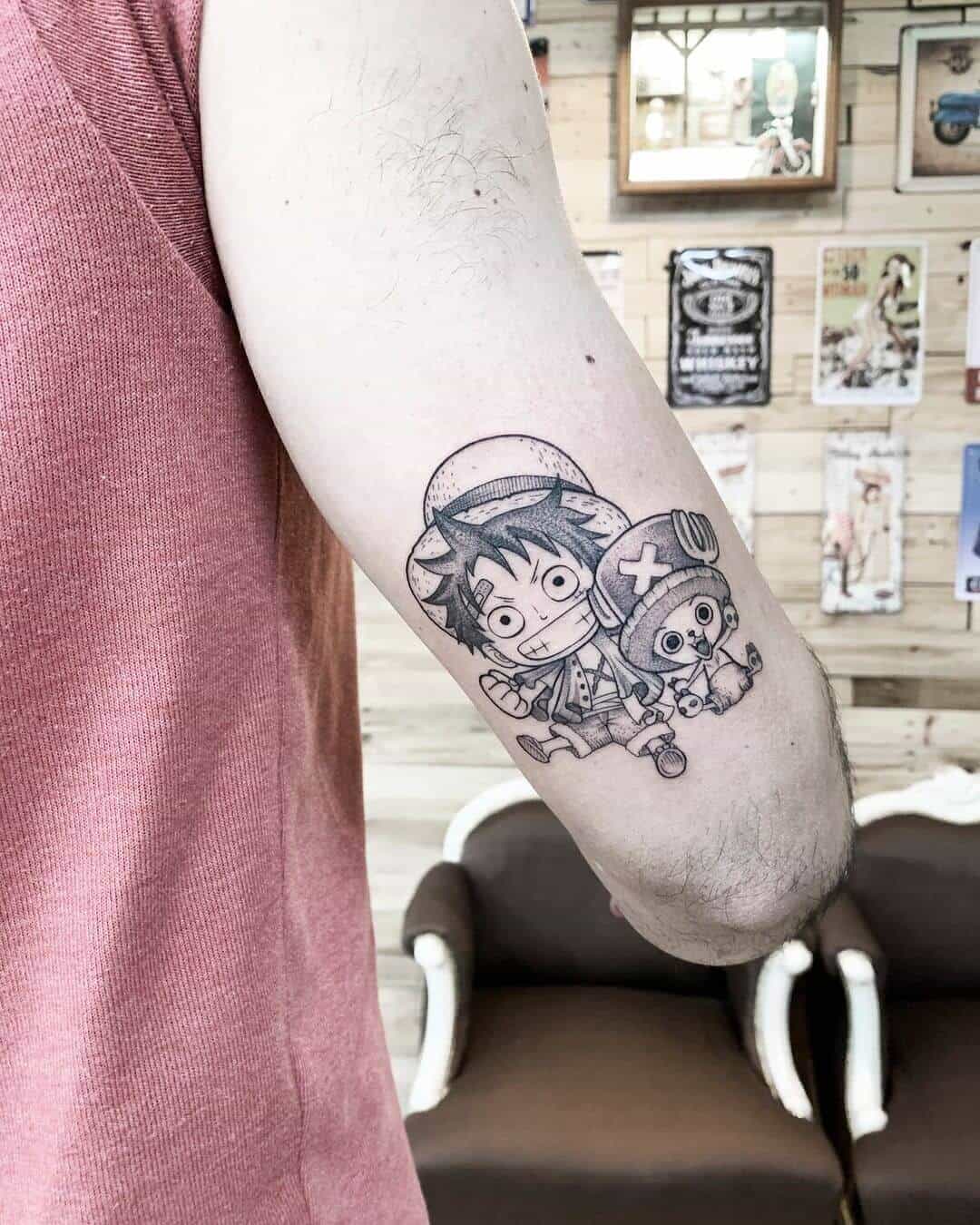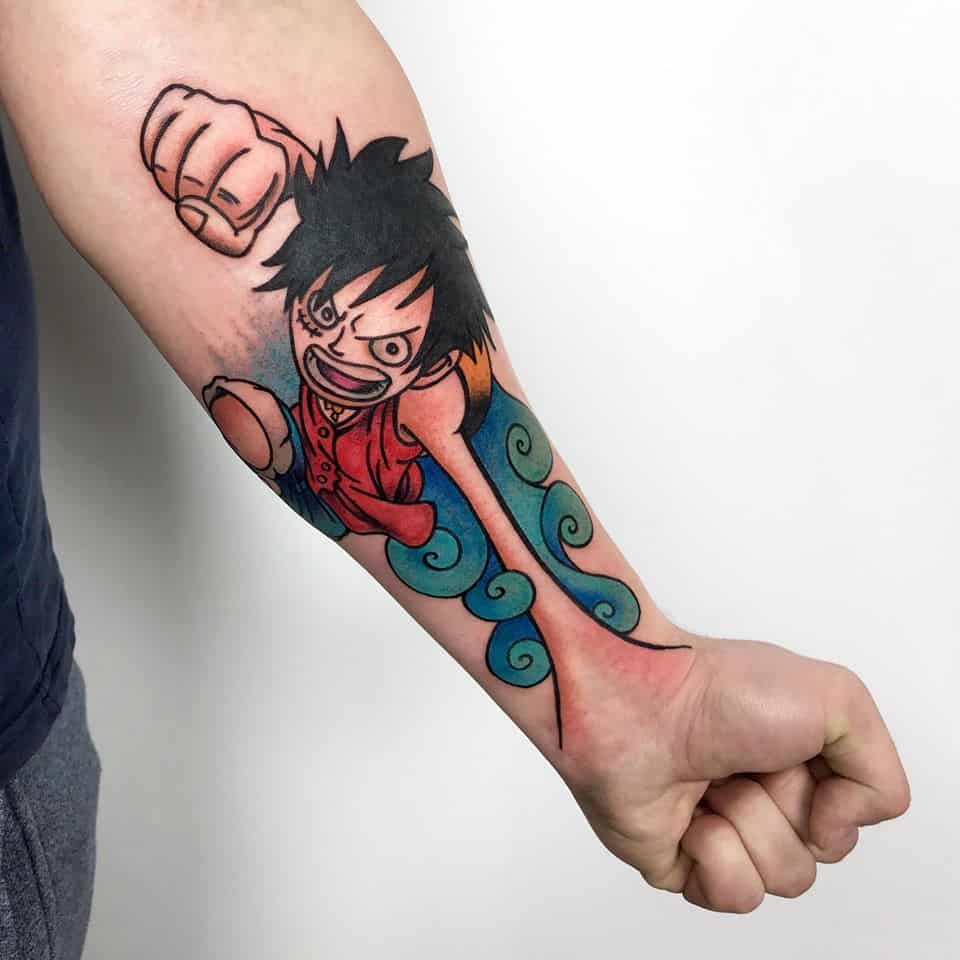 This distinctive maneuver is often used as inspiration for tattoos – looking particularly effective on the arm where a 3D effect using your own hand can be achieved.
Luffy arm tattoos are extremely popular with One Piece fans of all ages.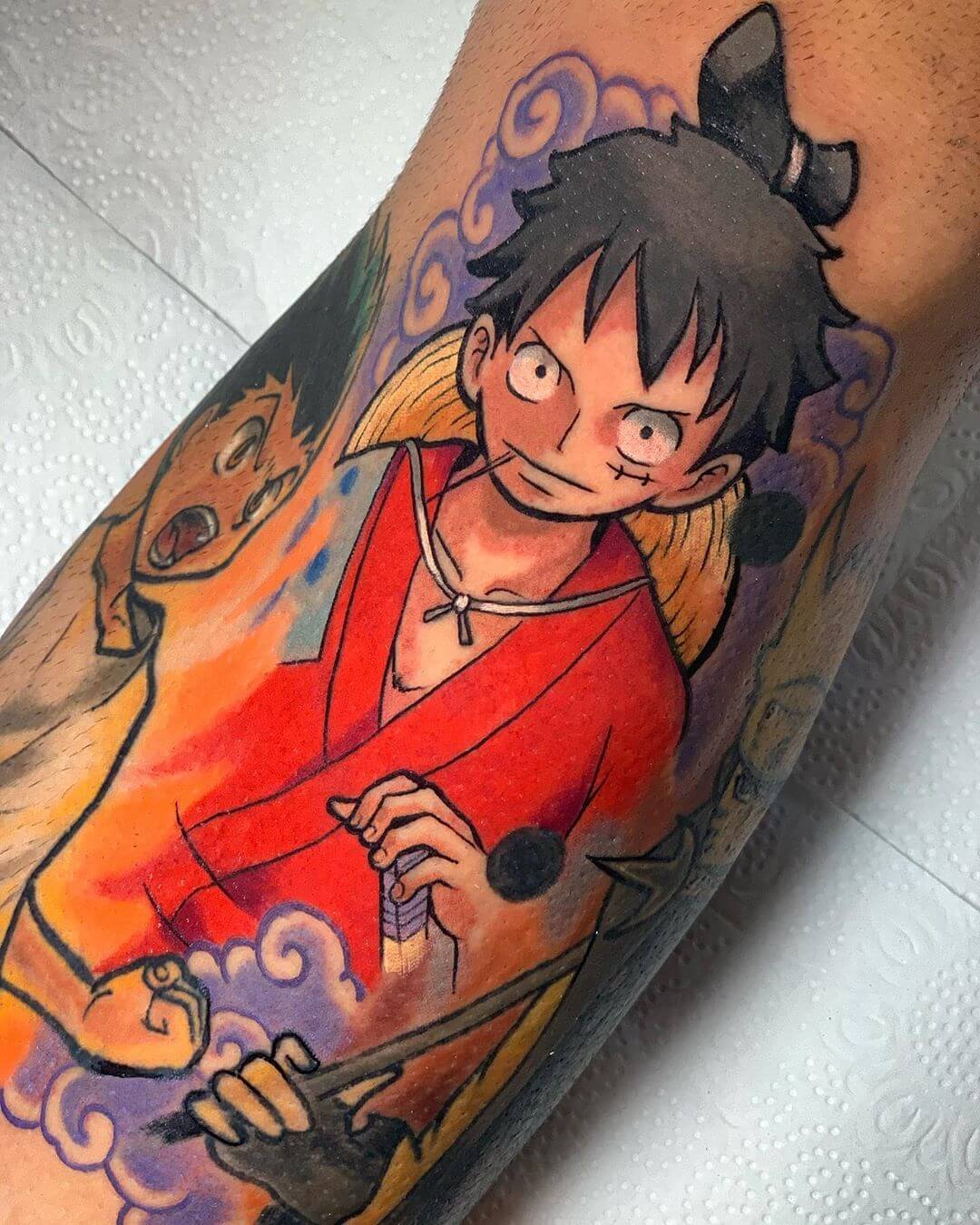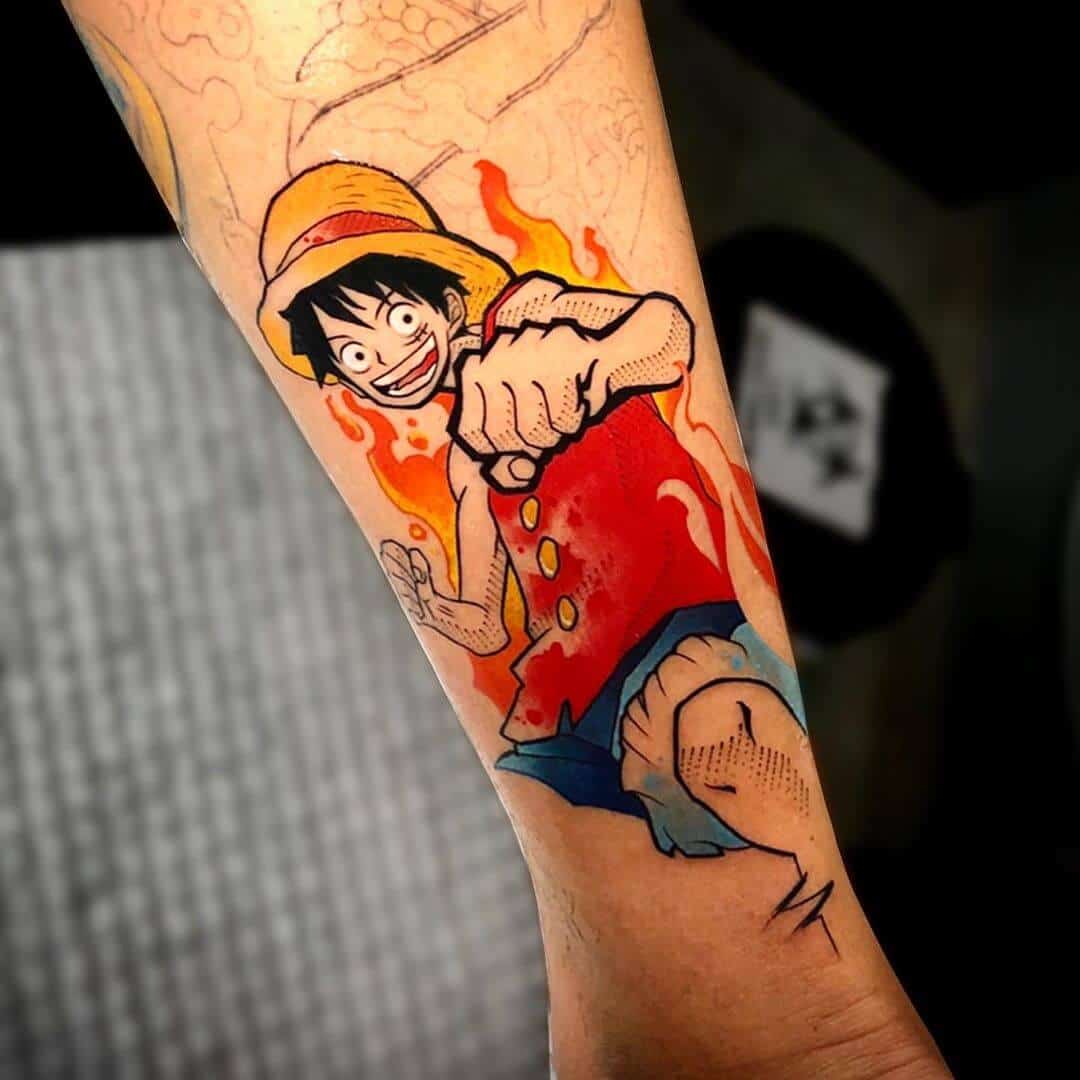 Recommended: The most incredible Sailor Moon tattoos are here!
Roronoa Zora
A fellow member of the Straw hat Pirates, Roronoa Zora is also known as Pirate Hunter Zoro and one of the Monster Trio within the crew.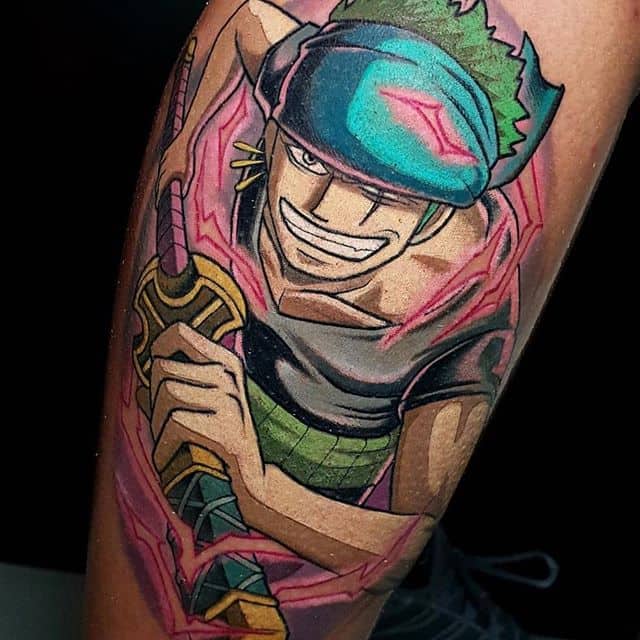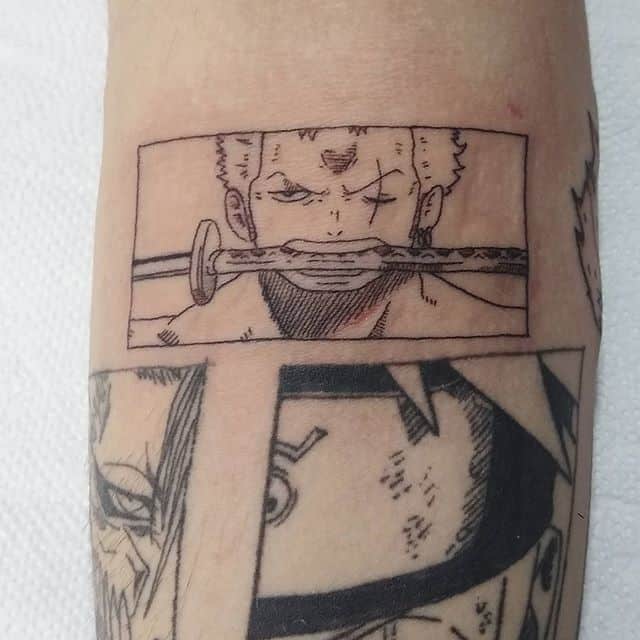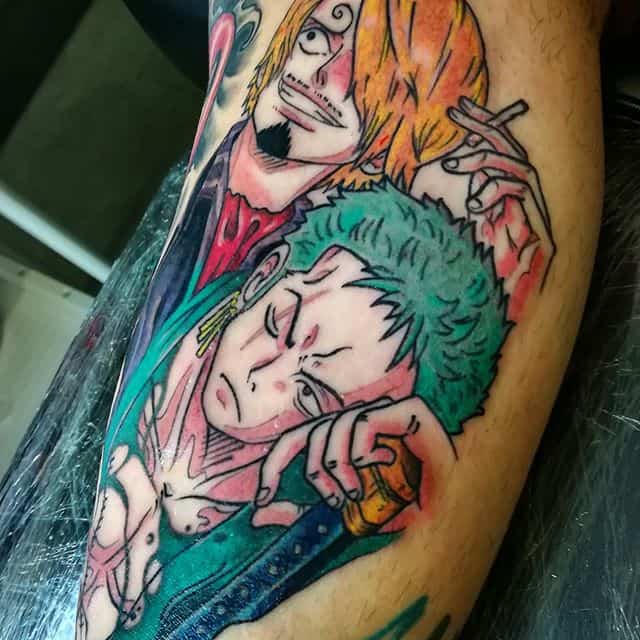 Zoro has incredible swordsman skills and yearns to be the greatest swordsman in the world.
He's never seen without three swords slung over his hip and with immense strength, he's one of the most valued members in the crew.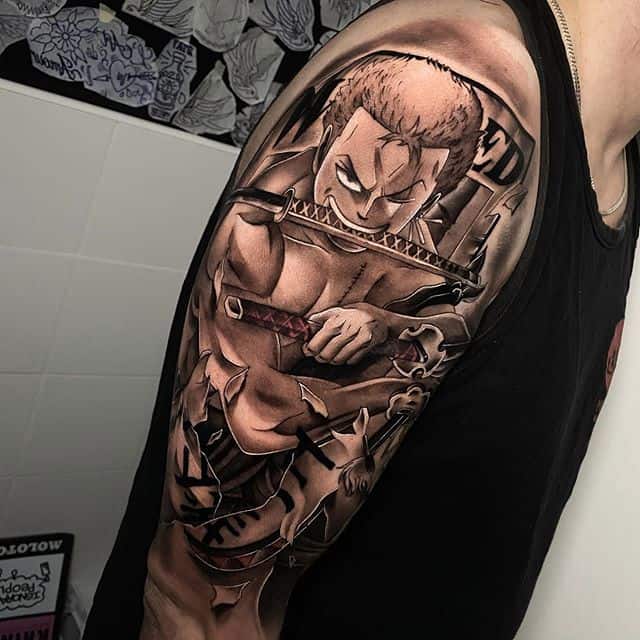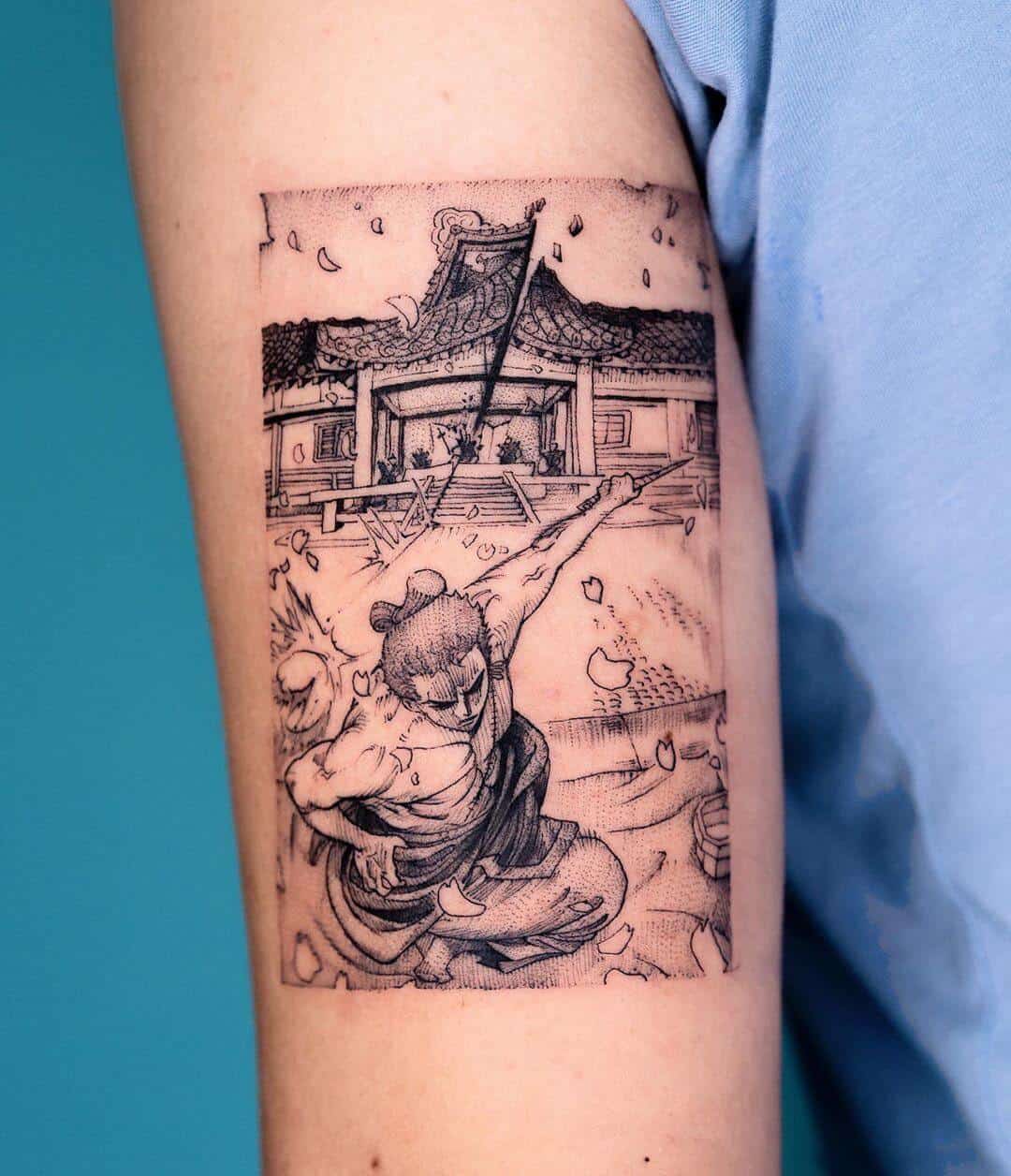 Despite having a zany crop of green hair, Zoro shows little emotion and rarely cracks a smile.
He doesn't trust easily, and has a hot temper when roused – but he's also kind, protective, and loyal.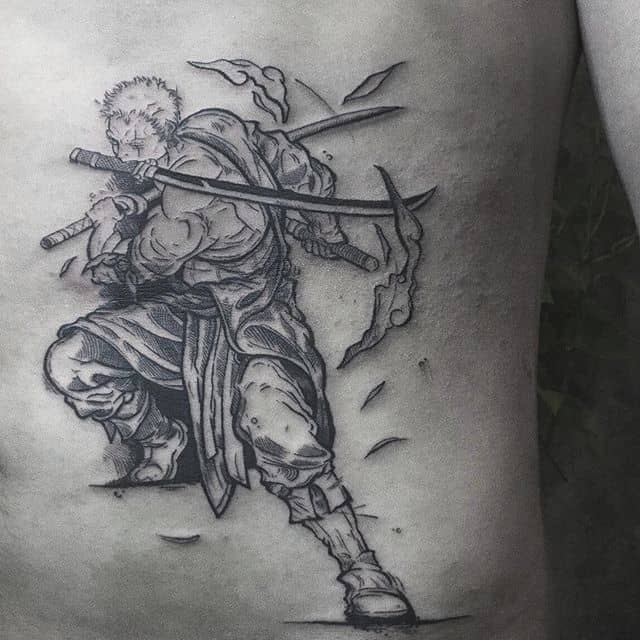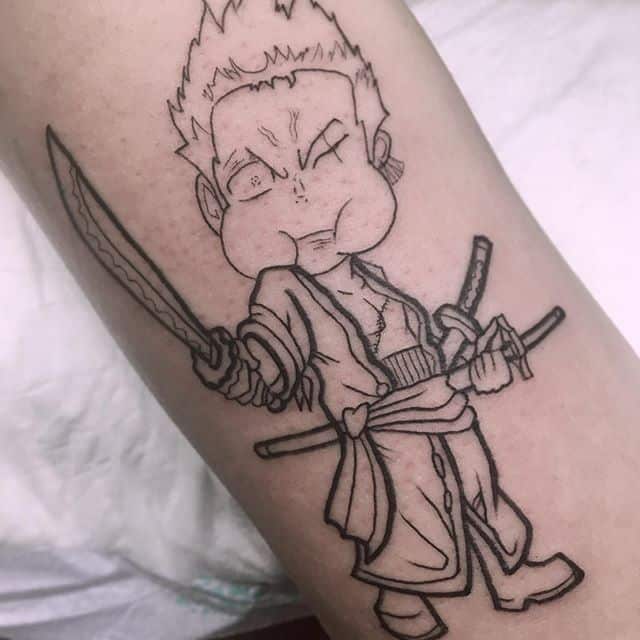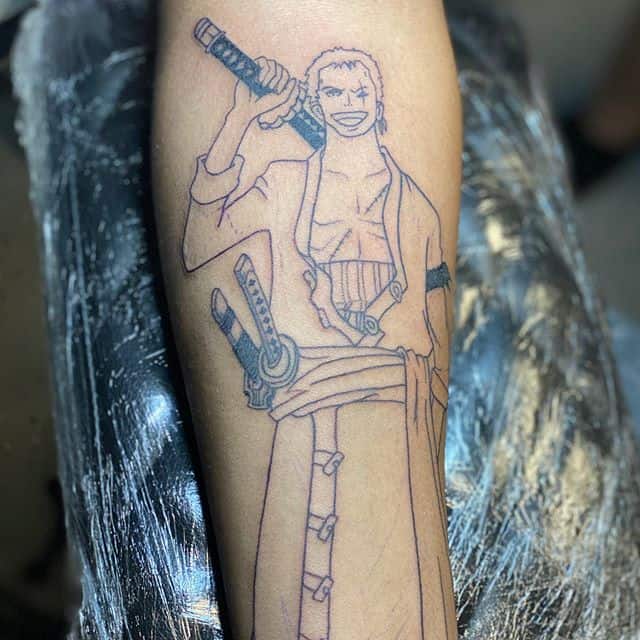 A Roronoa Zoro tattoo can be executed beautifully in black and white.
Although this won't show off his green hair, the starkness of black and white ink really captures the solemnity of the character.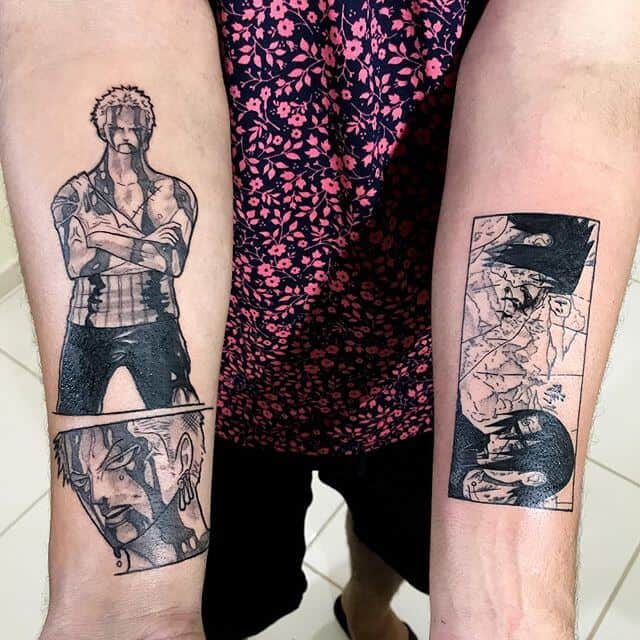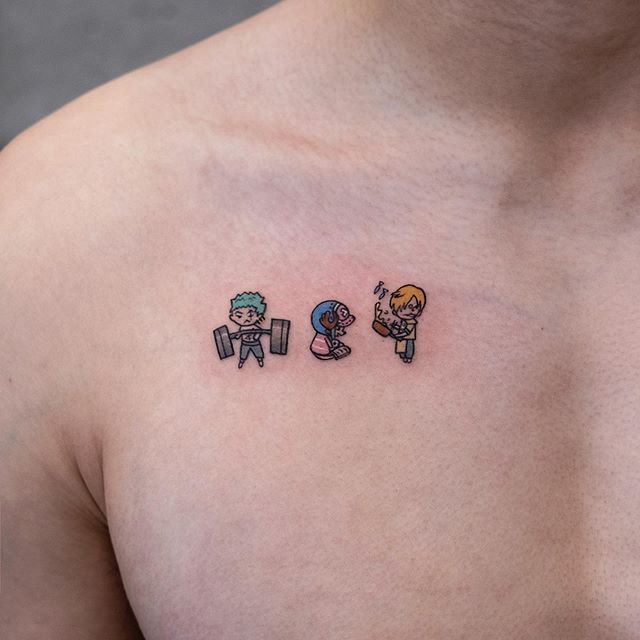 Whitebeard
Edward Newgate, better known as Whitebeard is one of the greatest pirates that ever lived in the One Piece world.
As Captain of the Whitebeard Pirates, he led one of the most infamous pirating crews in the whole series.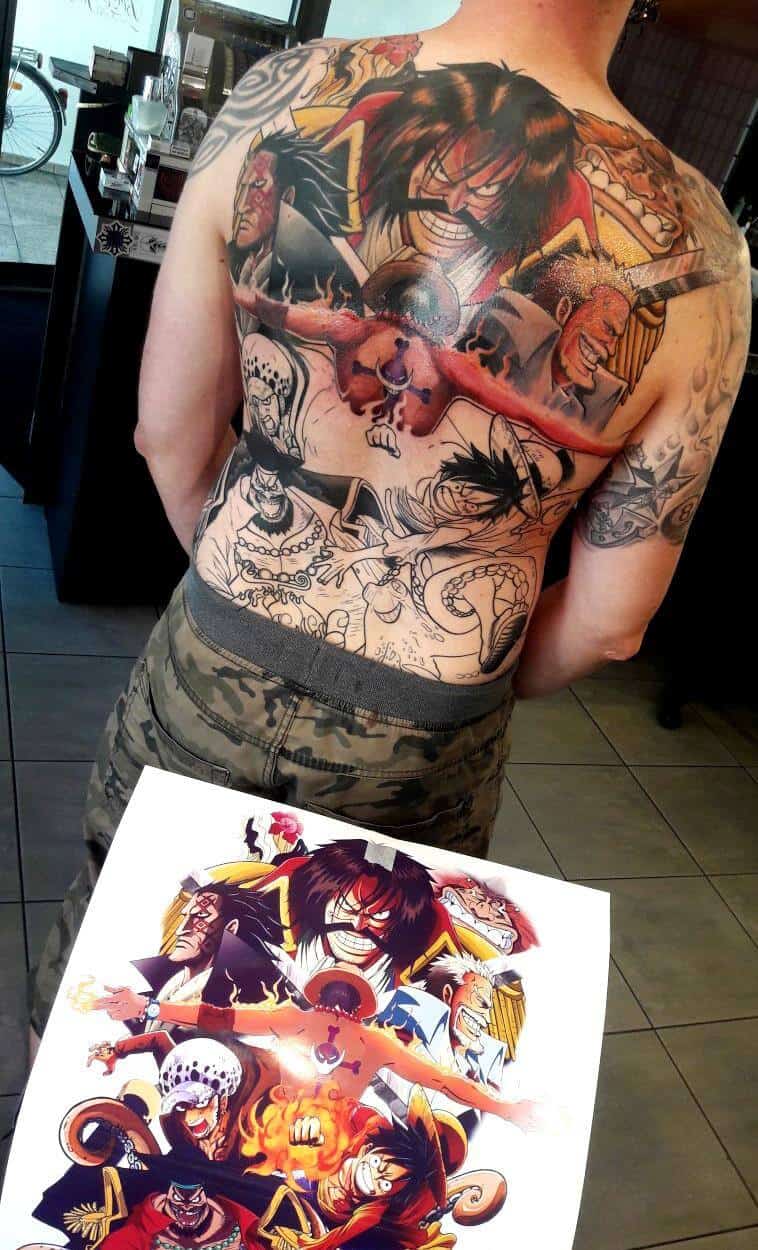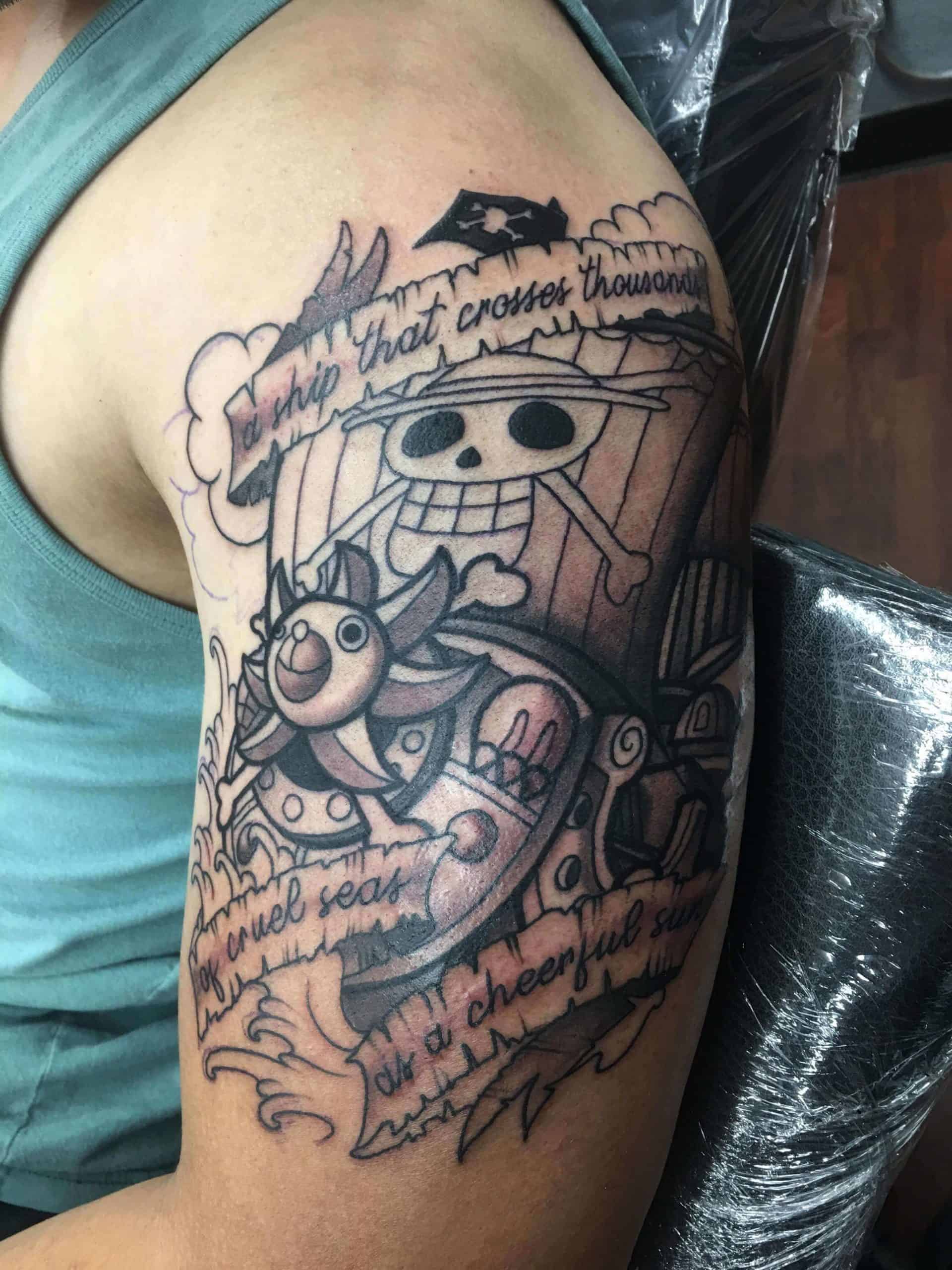 Whitebeard came the closest to conquering the whole ocean and in the process won the honor of being named as the world's strongest man.
He has a strong connection to his Haki and can summon all three types of Haki to use when required.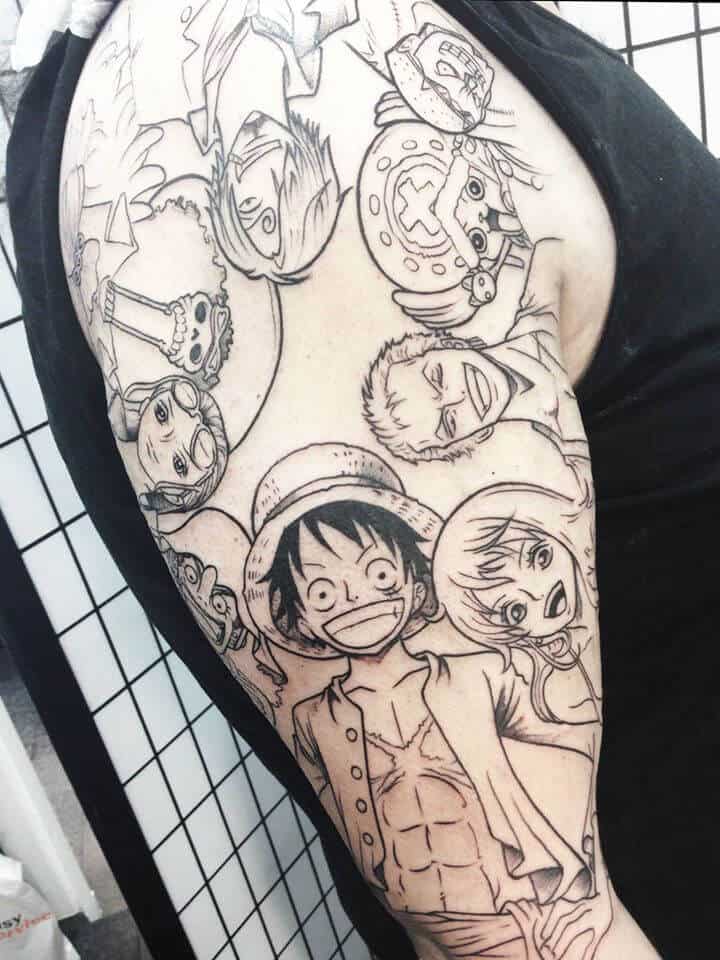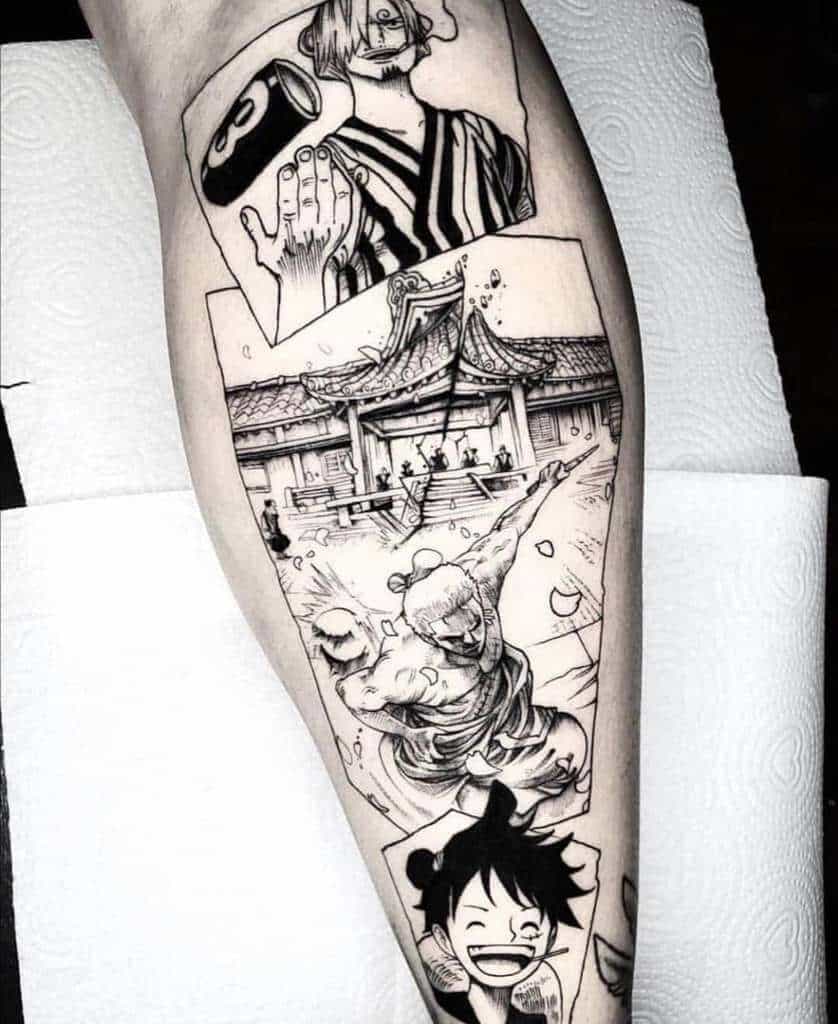 Rather than having the man himself tattooed on your arm, a One Piece skull tattoo featuring the symbol of the Whitebeard Pirates looks utterly fearsome.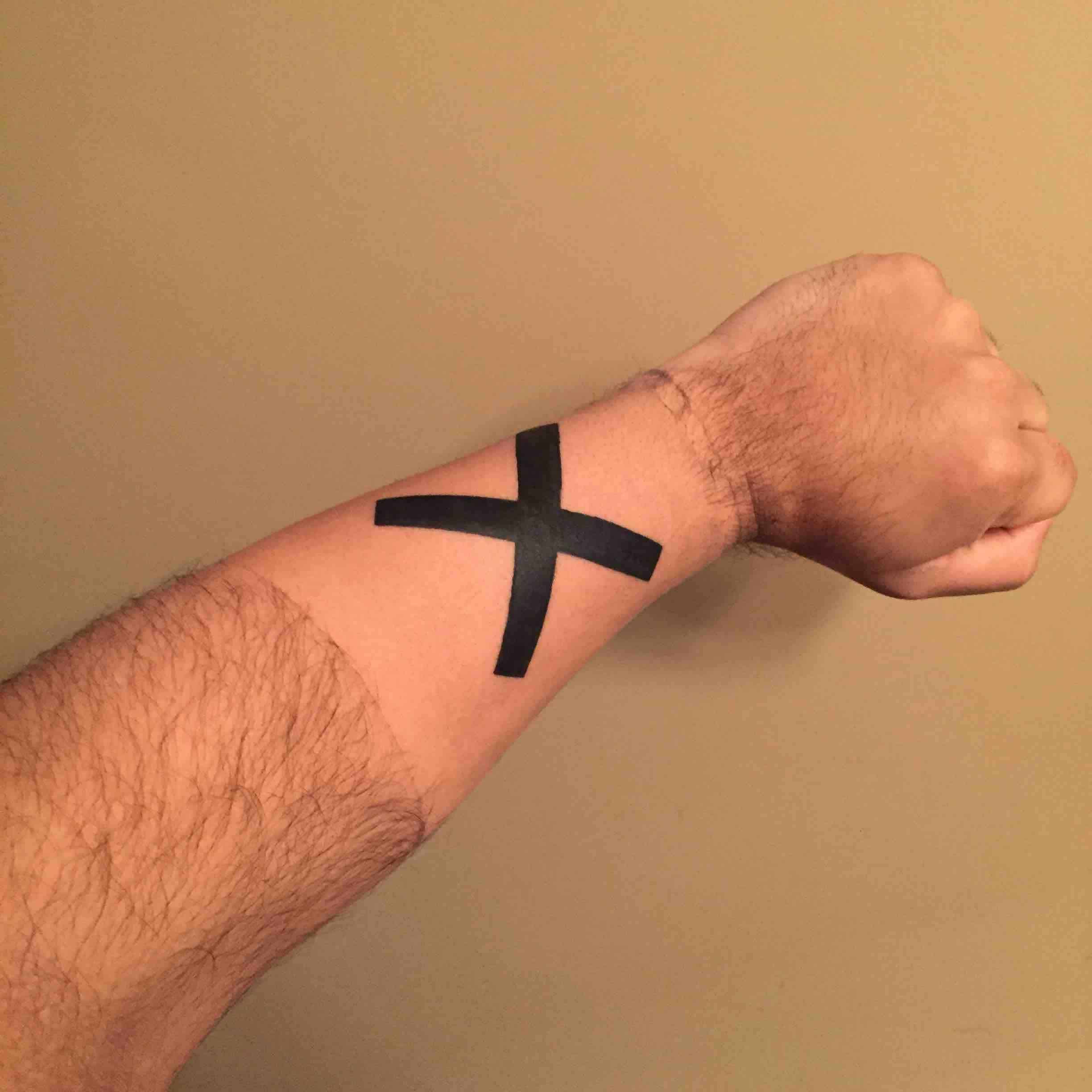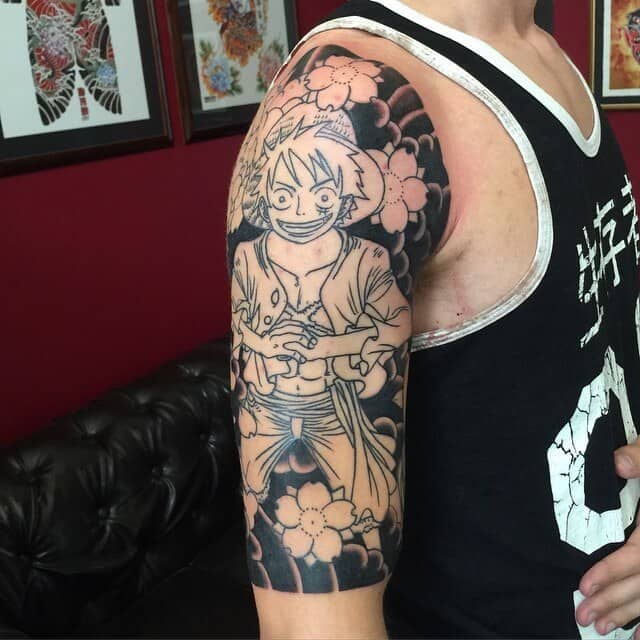 Sanji
Even pirates need to eat, so Sanji joined the Straw Hat Pirates as their cook.
Born as Vinsmoke Sanji, he's now known as Black Leg Sanji and the fifth member of the nine0strong crew.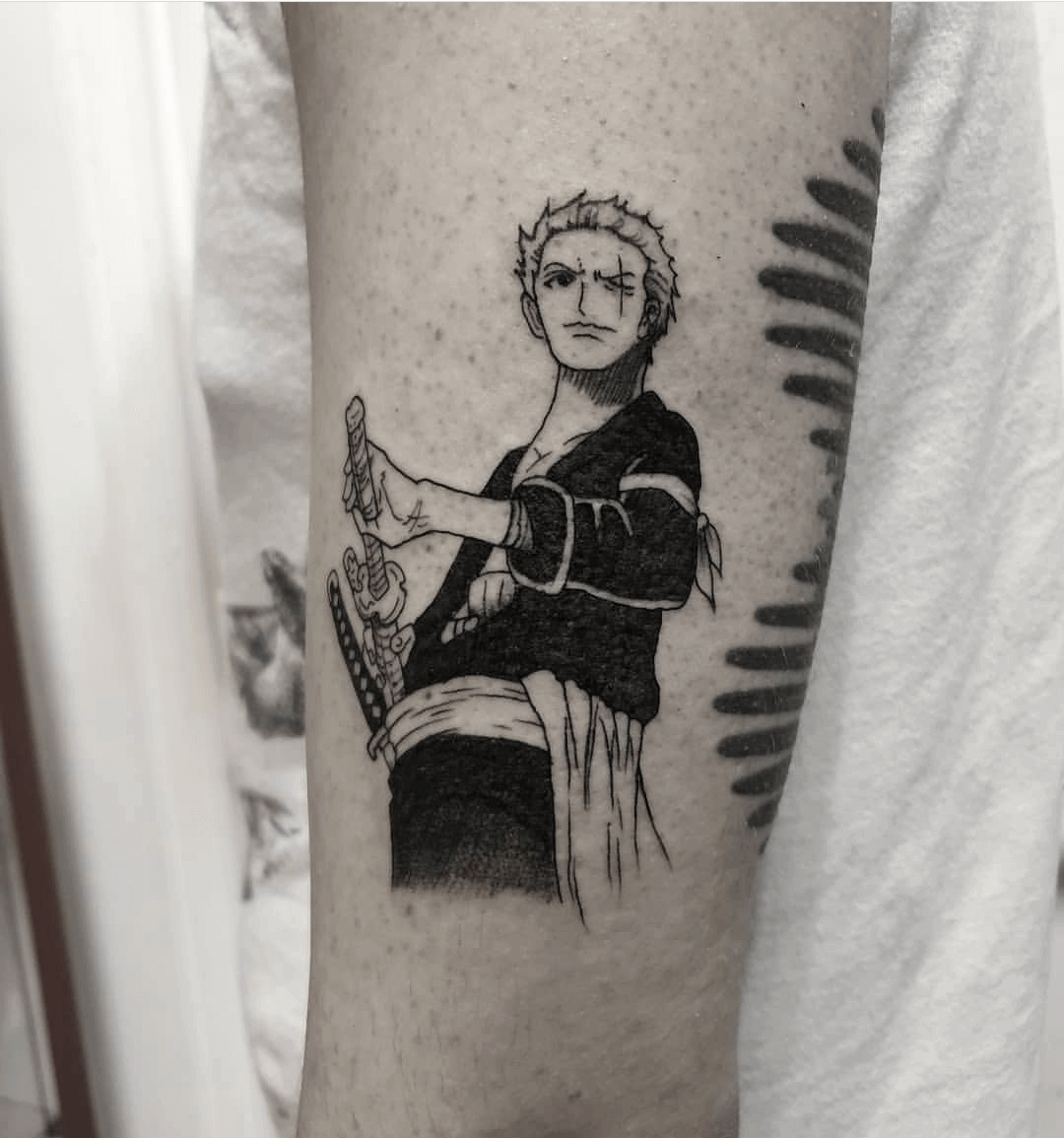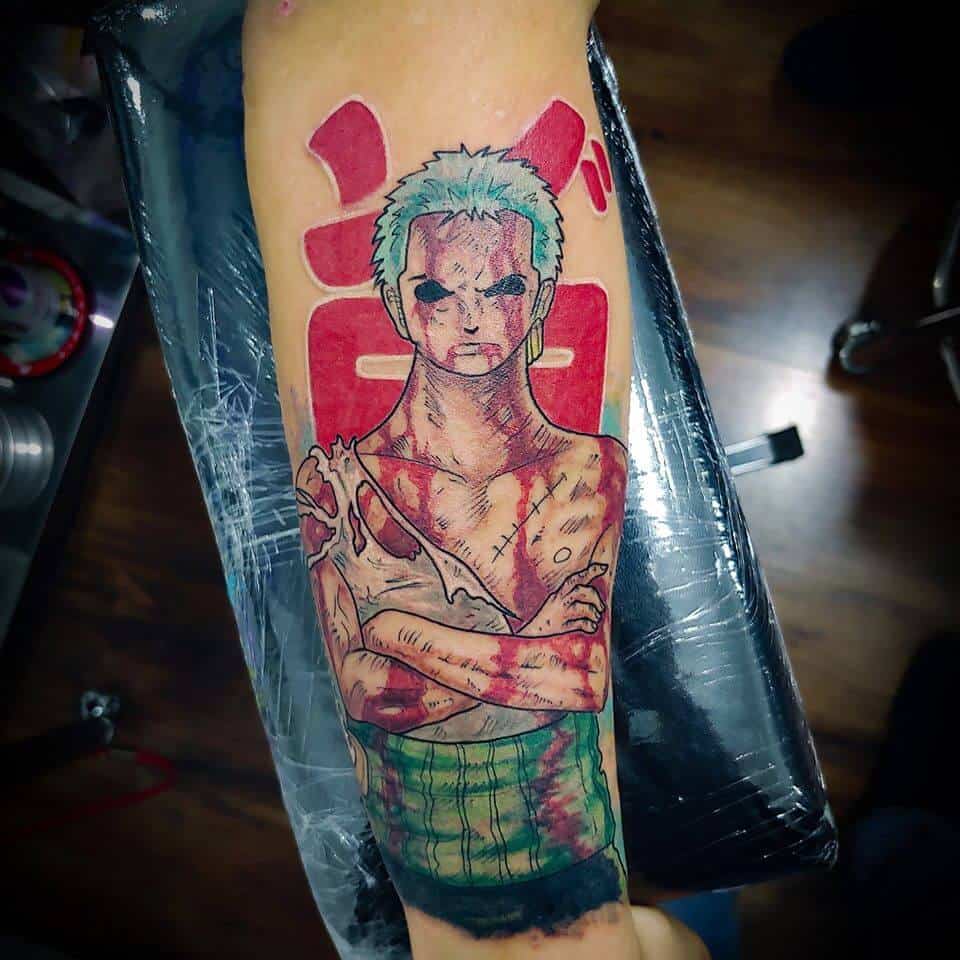 Although he's the cook, he's also a seriously tough fighter, joining Zoro Jinbe and Luffy as the top four on the ship.
Although he's on the mission to quest for the One Piece treasure, he longs to find the mythical chef's paradise, All Things Blue, located allegedly at the spot where the four seas meet.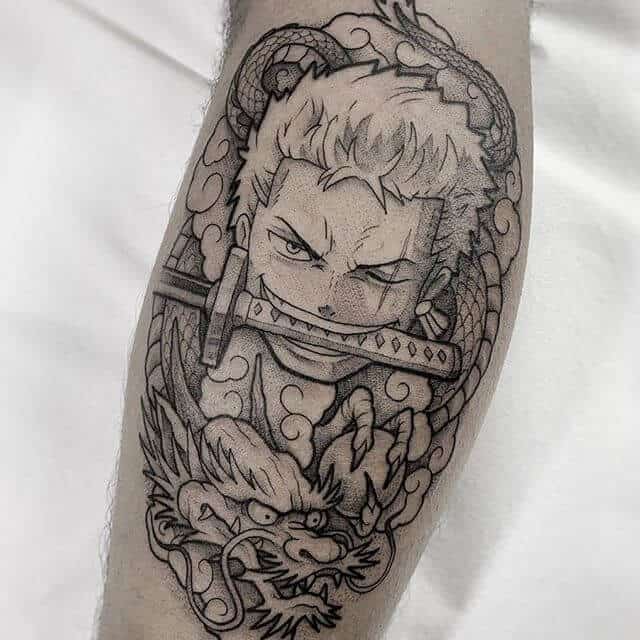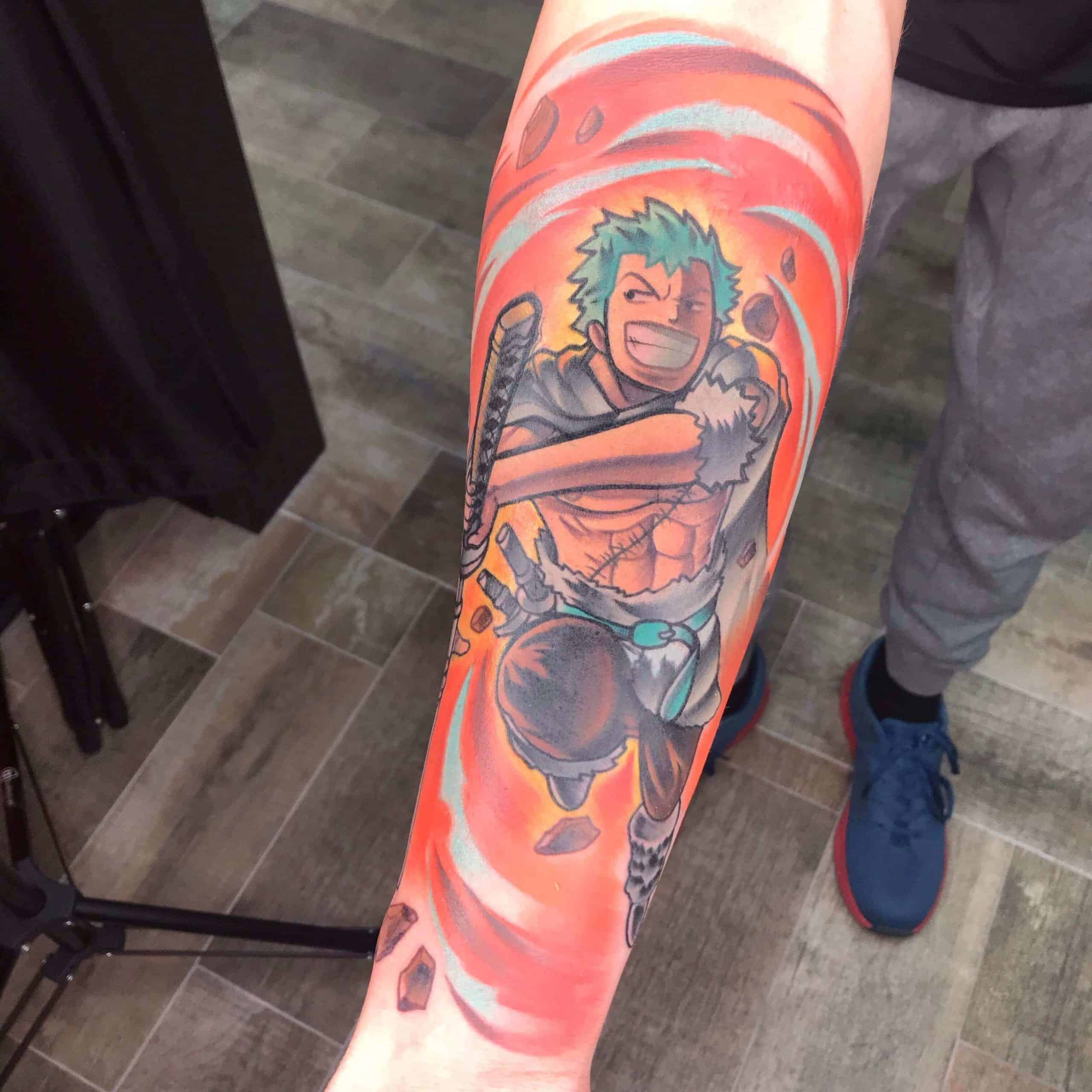 To get an idea of what Sanji is like, the creator of One Piece confirmed that he was based on Mr. Pink (played by Steve Buscemi) in the hit movie Reservoir Dogs.
Cool, wise-cracking and with a cigarette always between his lips, Sanji is seemingly gangster from head to toe.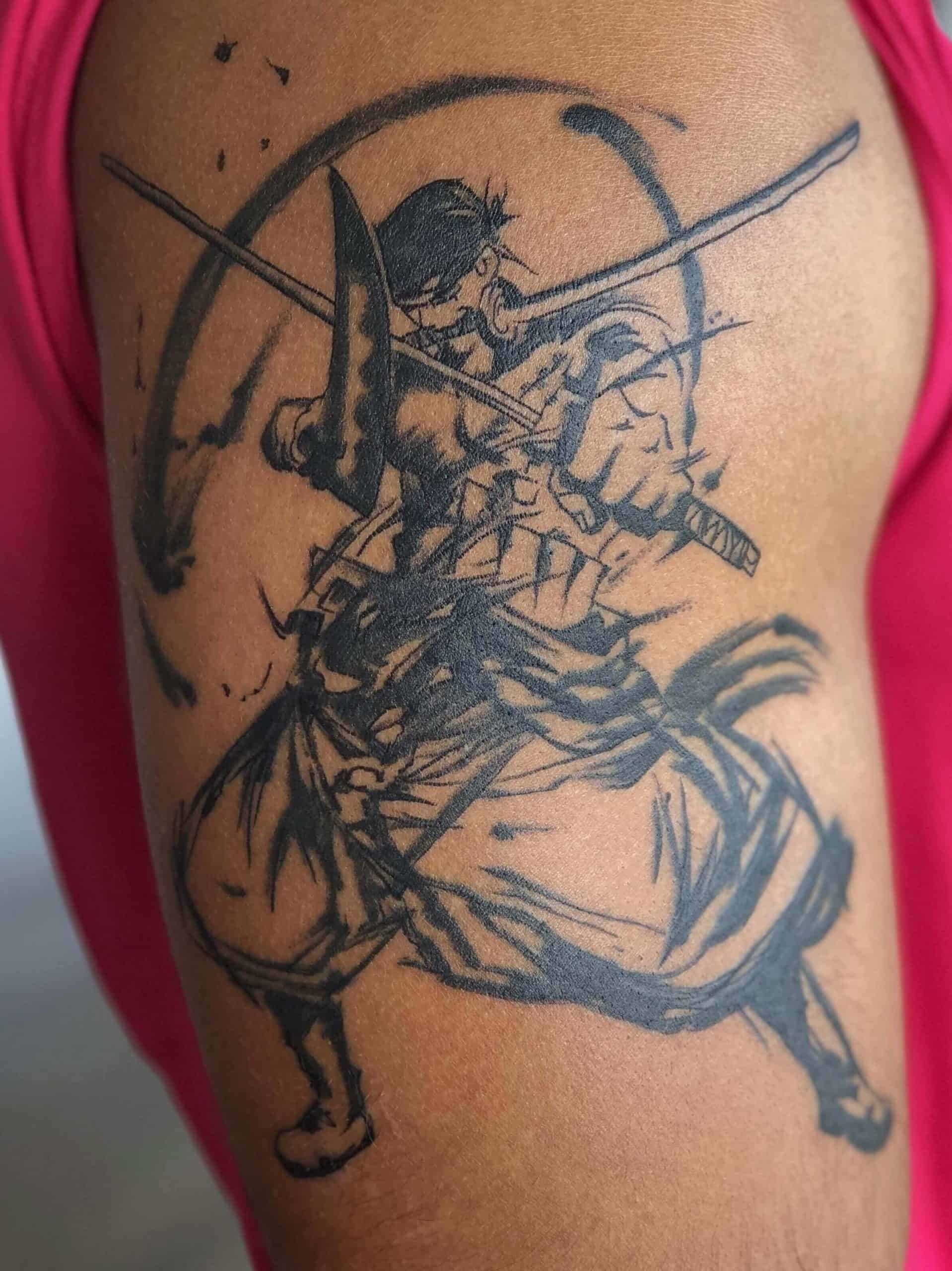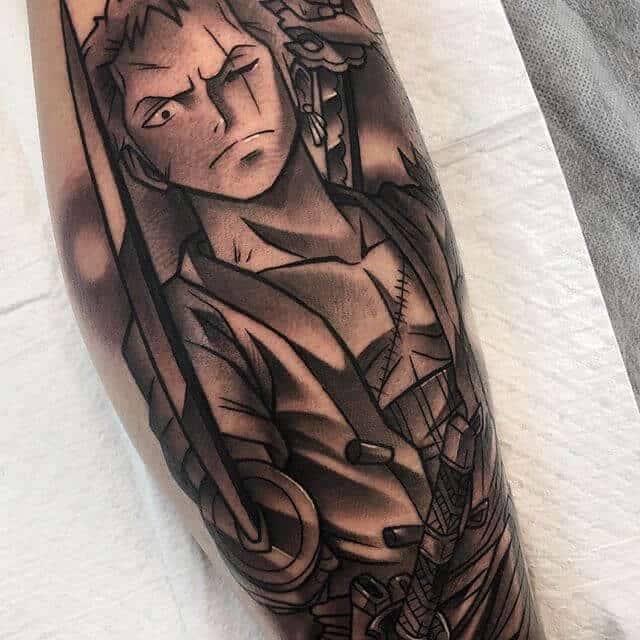 However, that's not quite true because according to Sanji's bloodline, he's a prince – except that he's disowned his family.
Abused and mistreated, he left them all behind to join the pirates.
Later on in the story, Sanji is forced to return to overthrow the wicked Big Mom before rescuing his sister Reiju, the one family member he is fond of.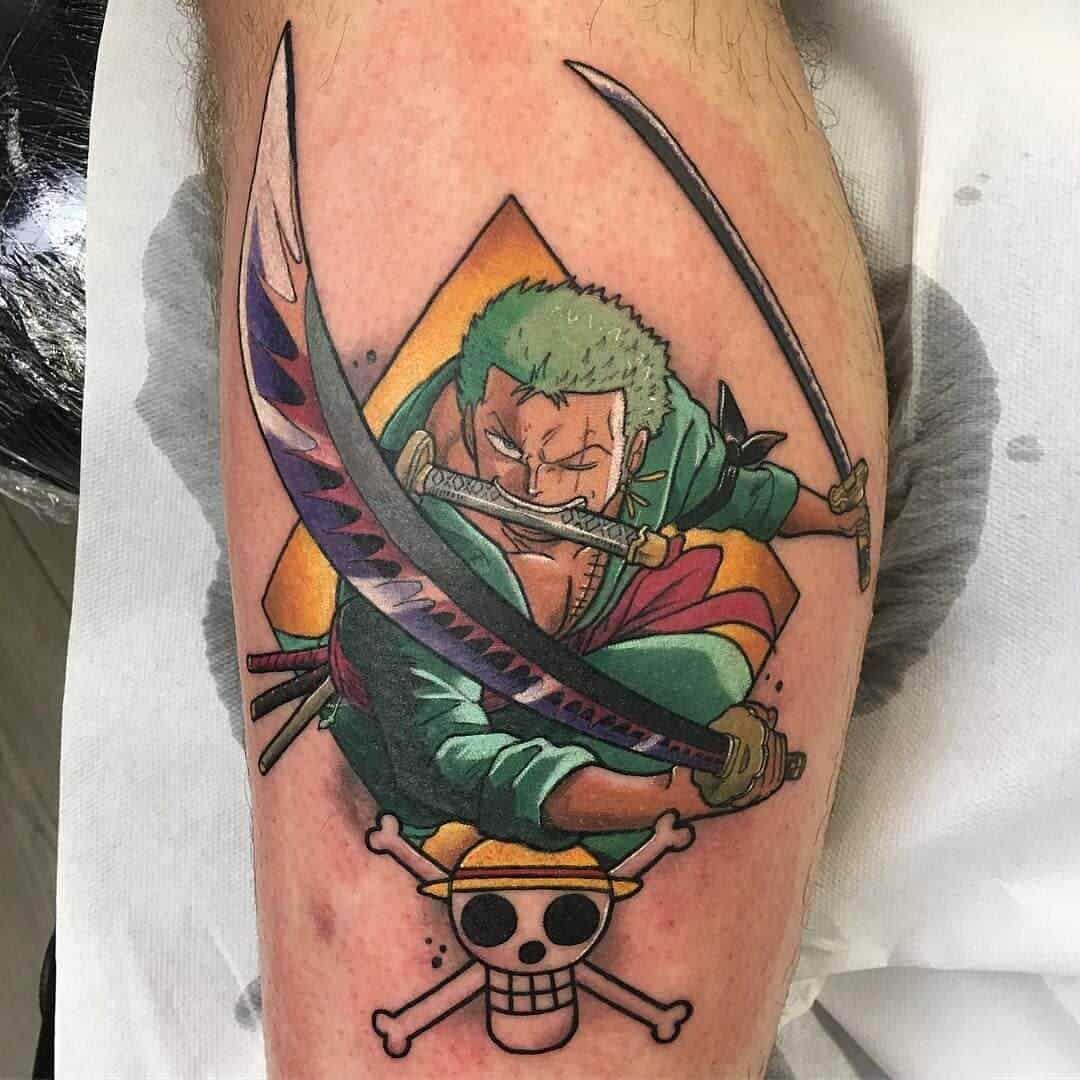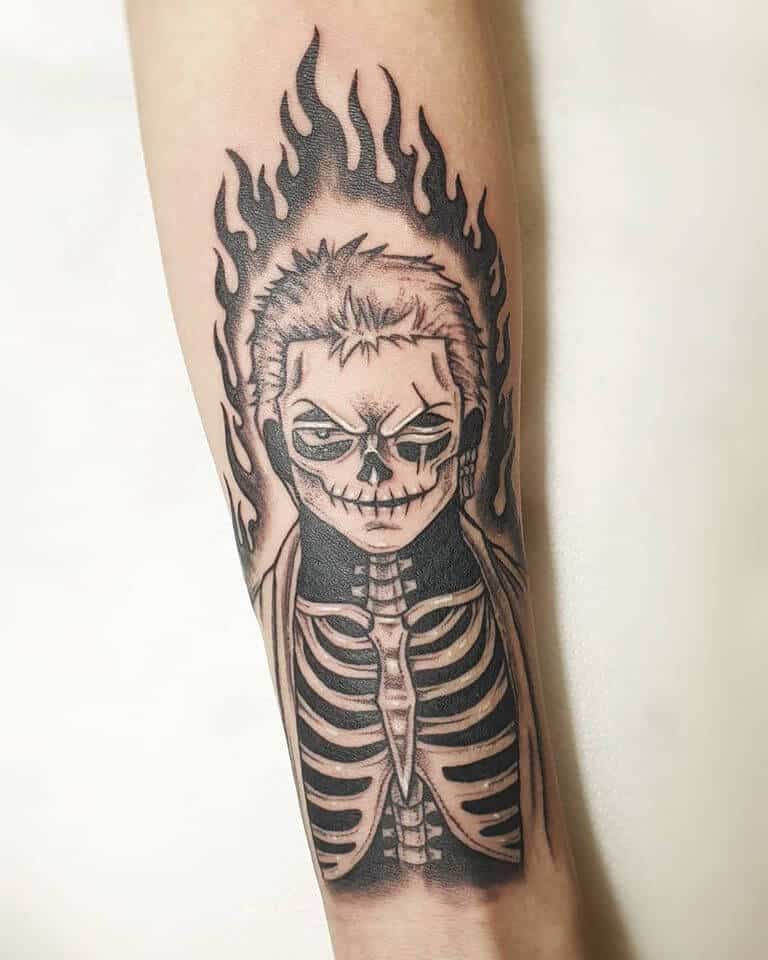 There are many ways to immortalize Sanji in a tattoo.
As part of the crew, and one with a strong storyline (no spoilers here!), a One Piece tattoo sleeve with all of the characters, including Sanji, is something that will turn heads.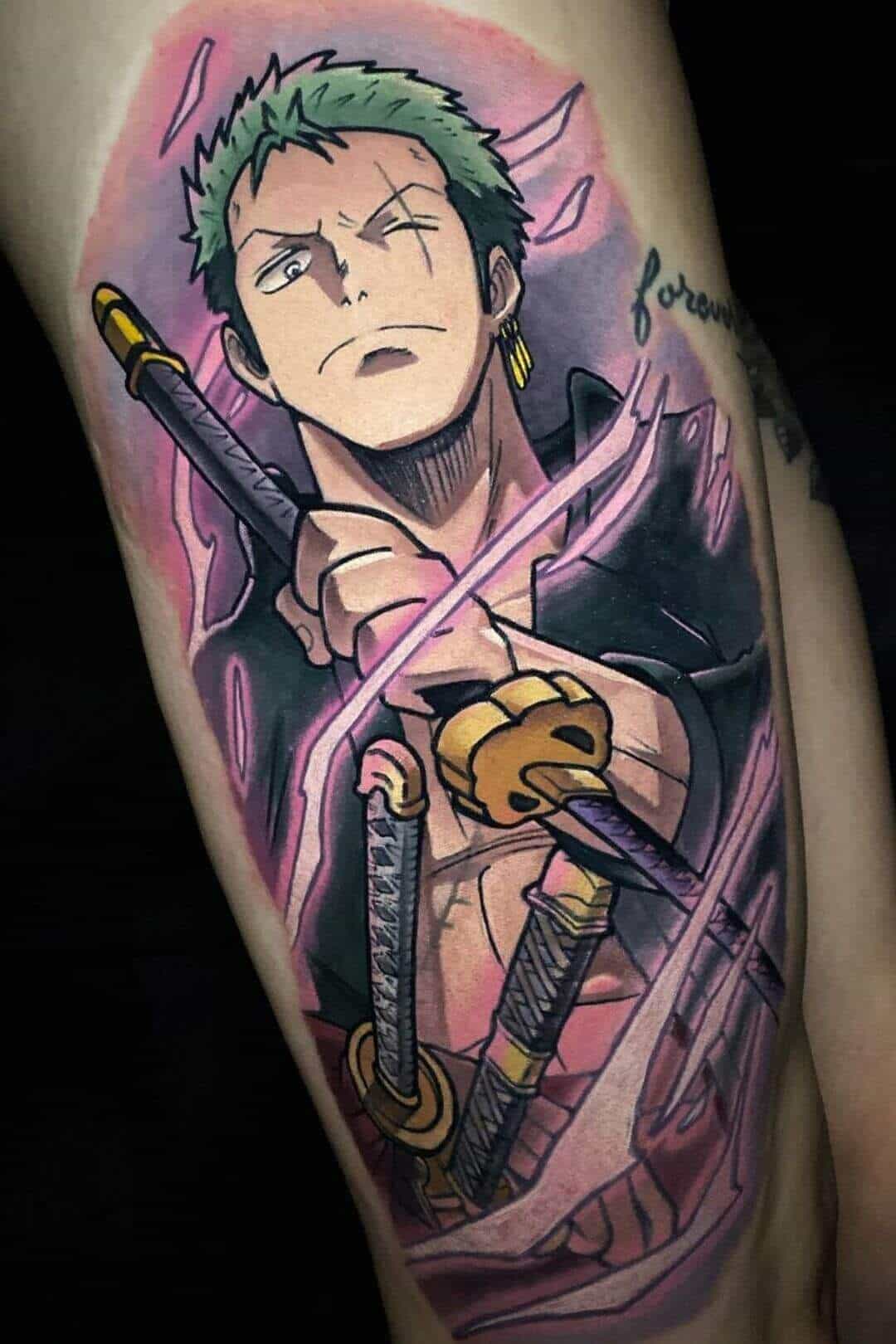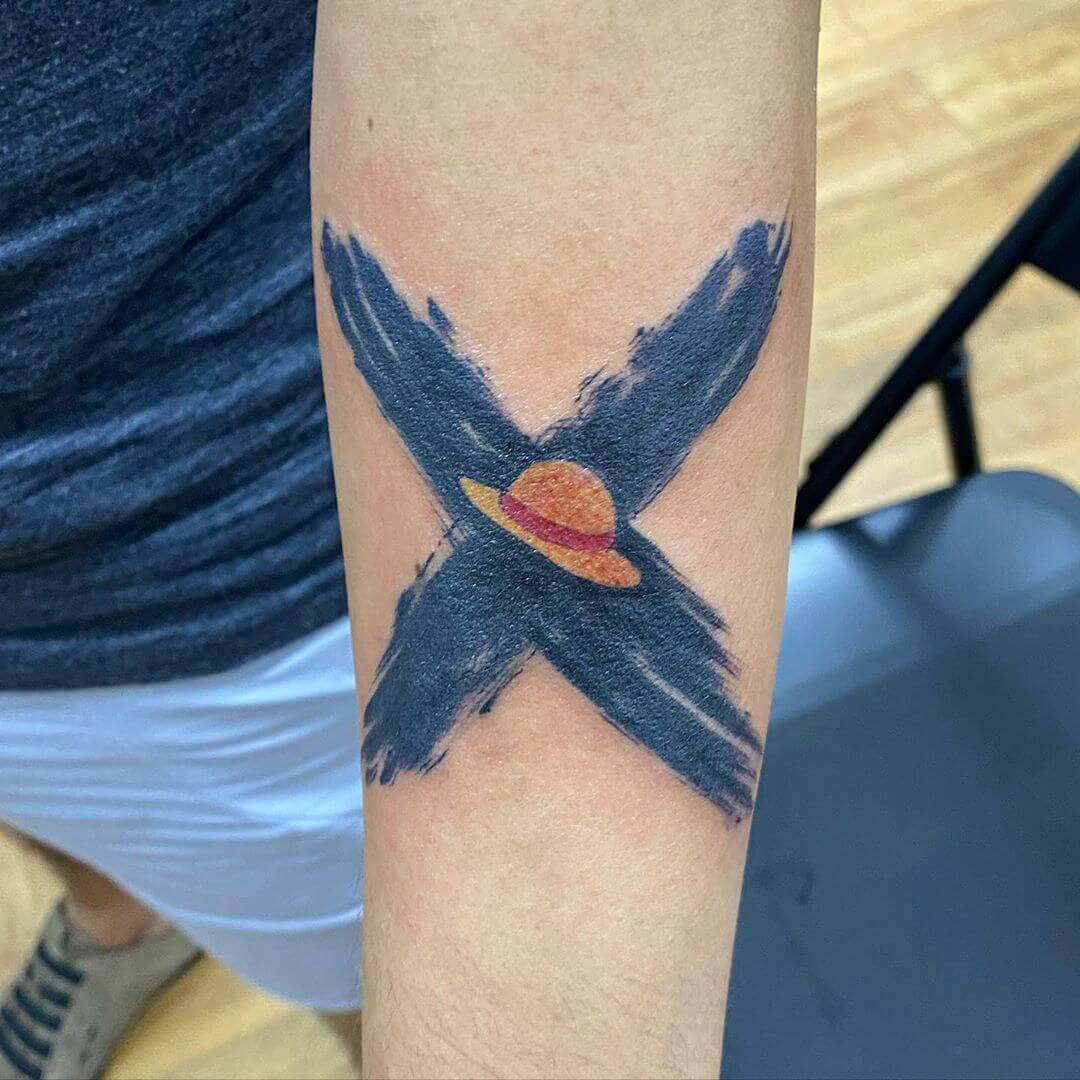 Alternatively, for a simple One Piece tattoo, the traditional Jolly Roger pirate flag could be adorned with chef's implements behind the X to make a symbol that's pure Sanji.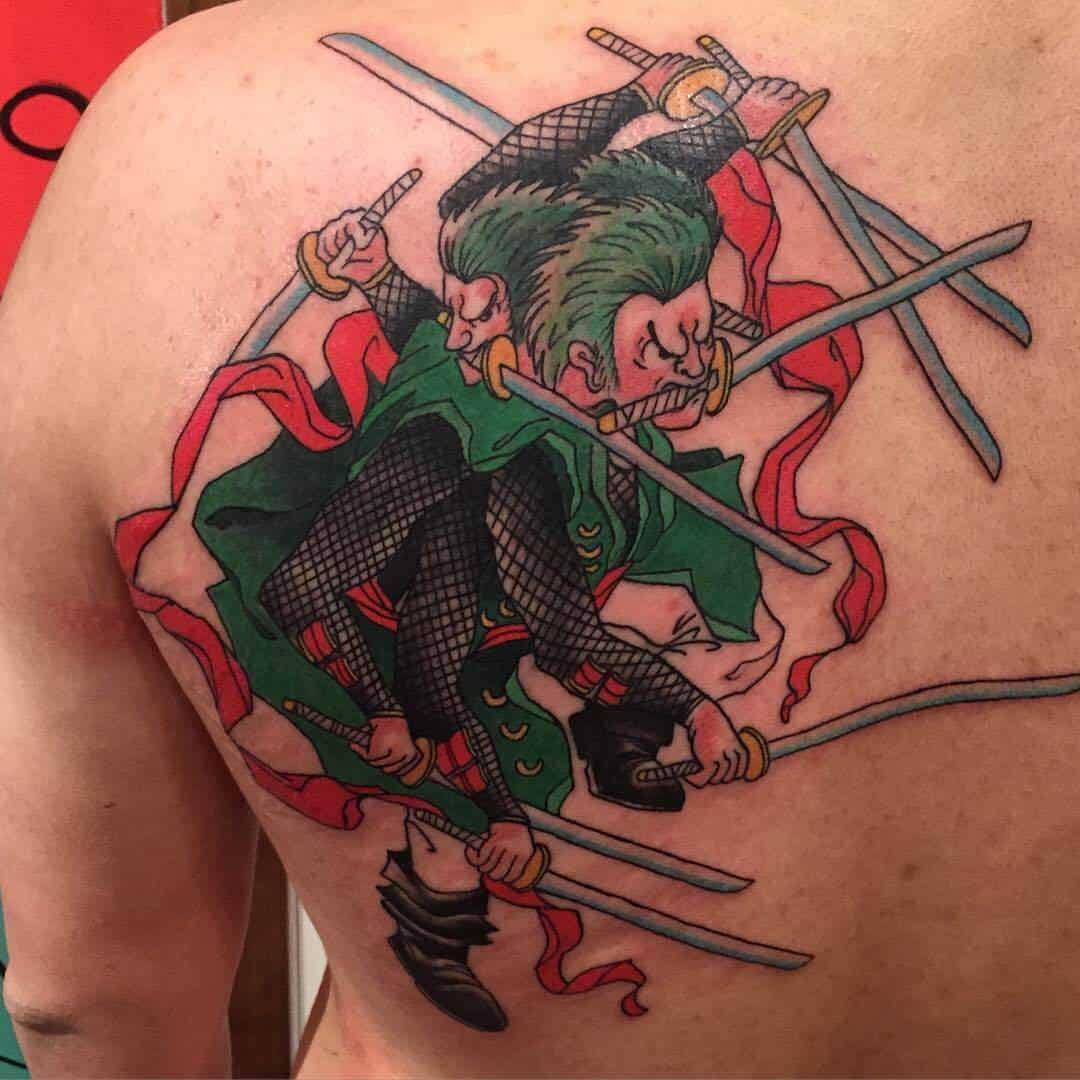 Chopper
Without a doubt one of the quirkiest characters on the ship, Tony Tony Chopper is the doctor on board.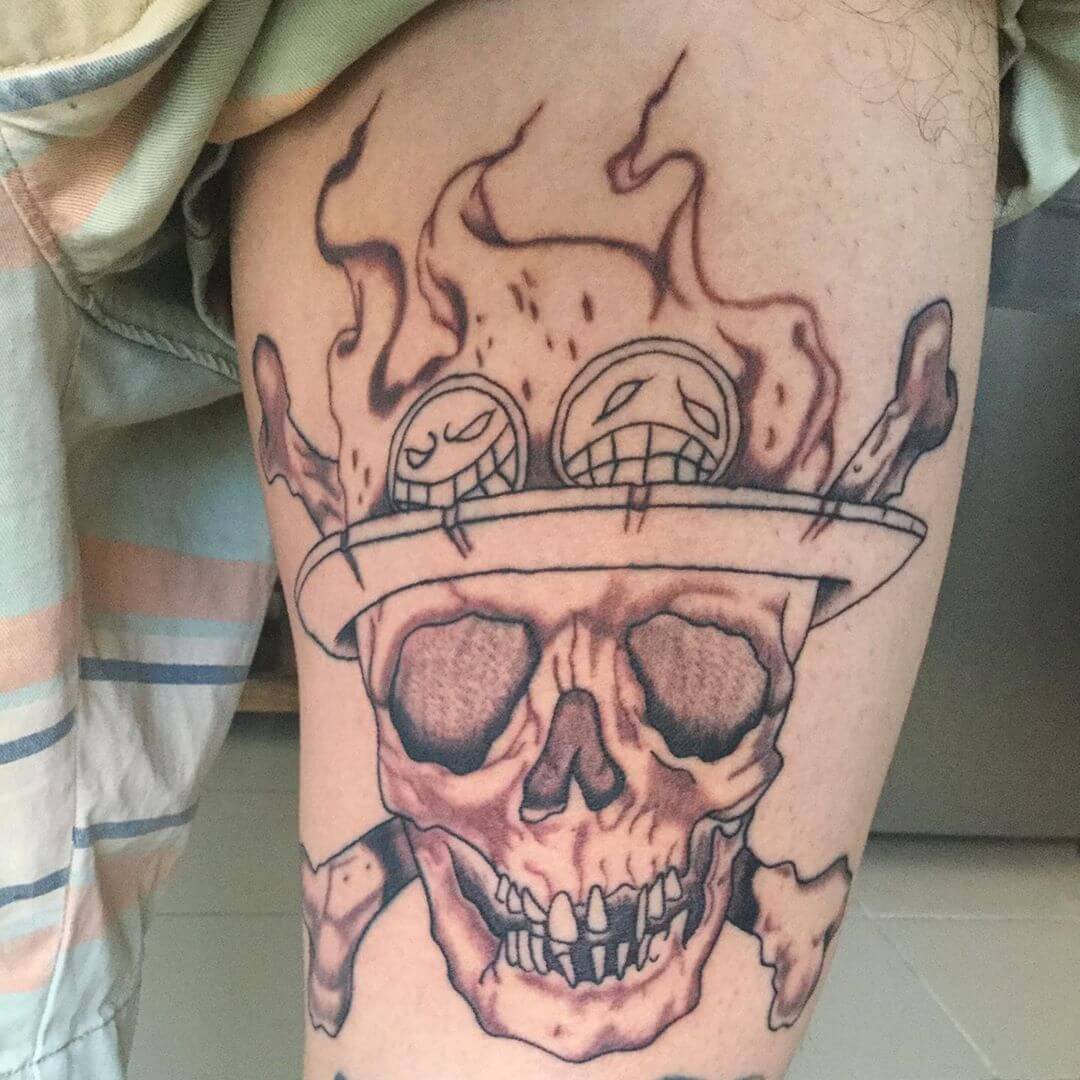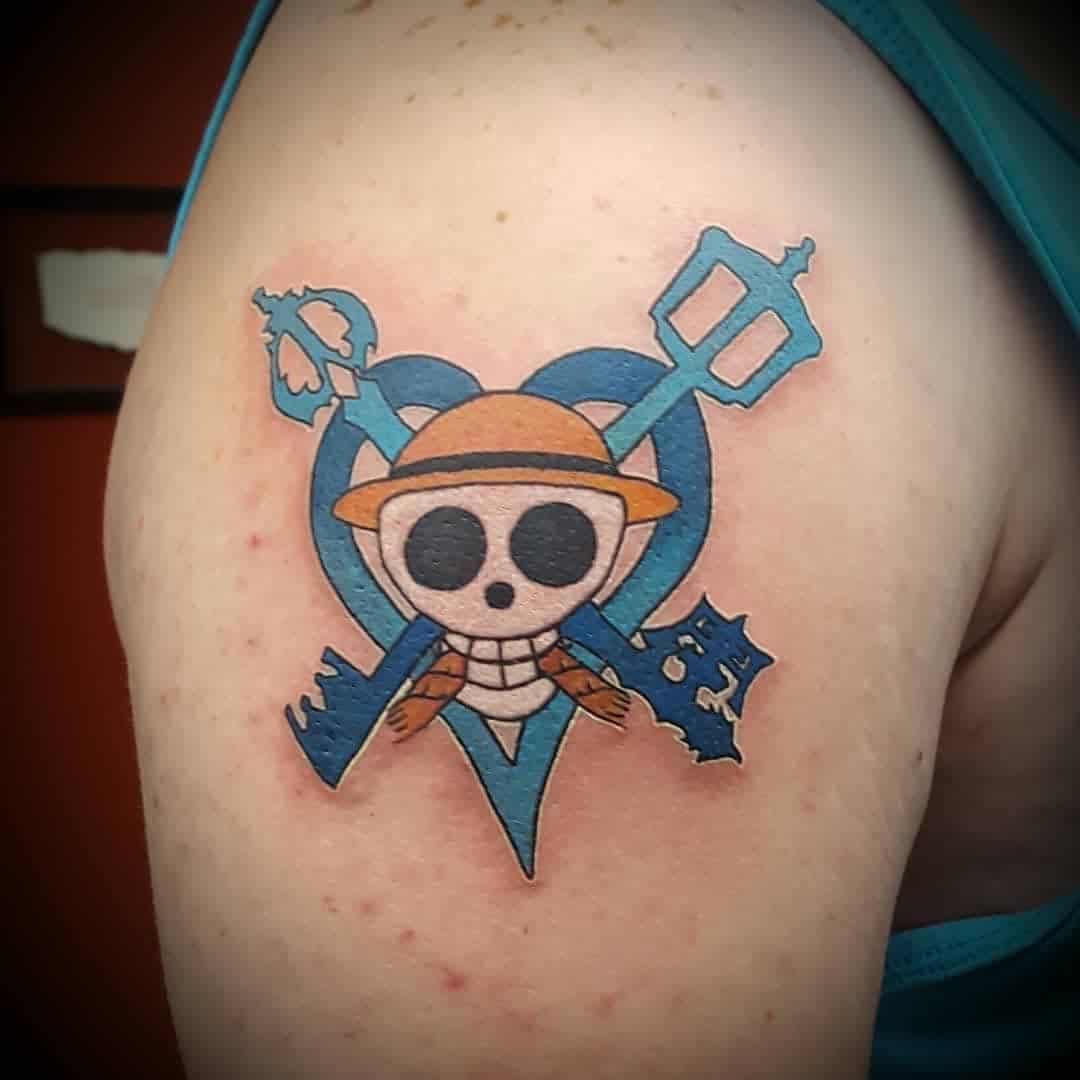 Small in stature, and almost toddler-like, it's not his diminutive size that turns heads, it's the fact that Chopper is only part human.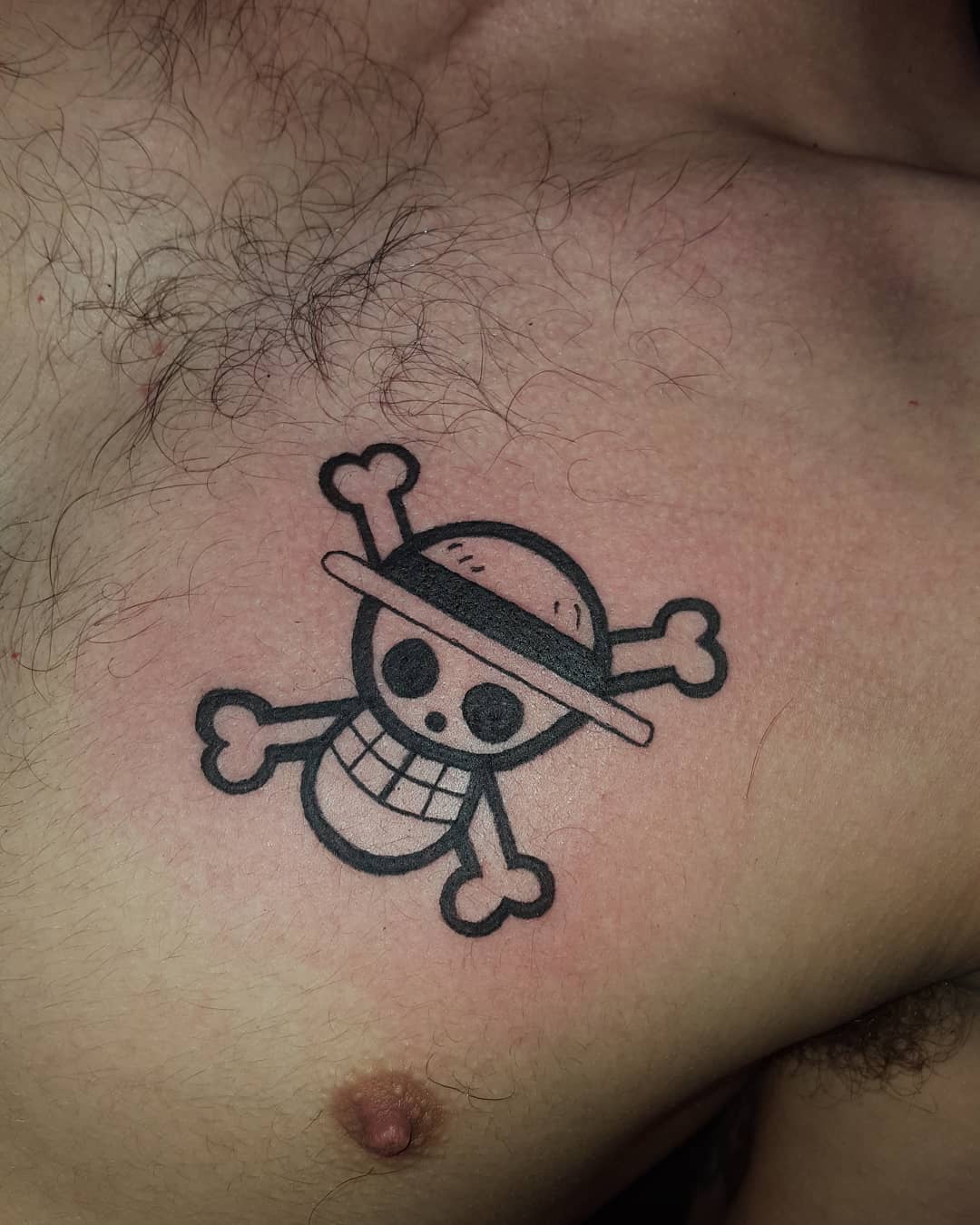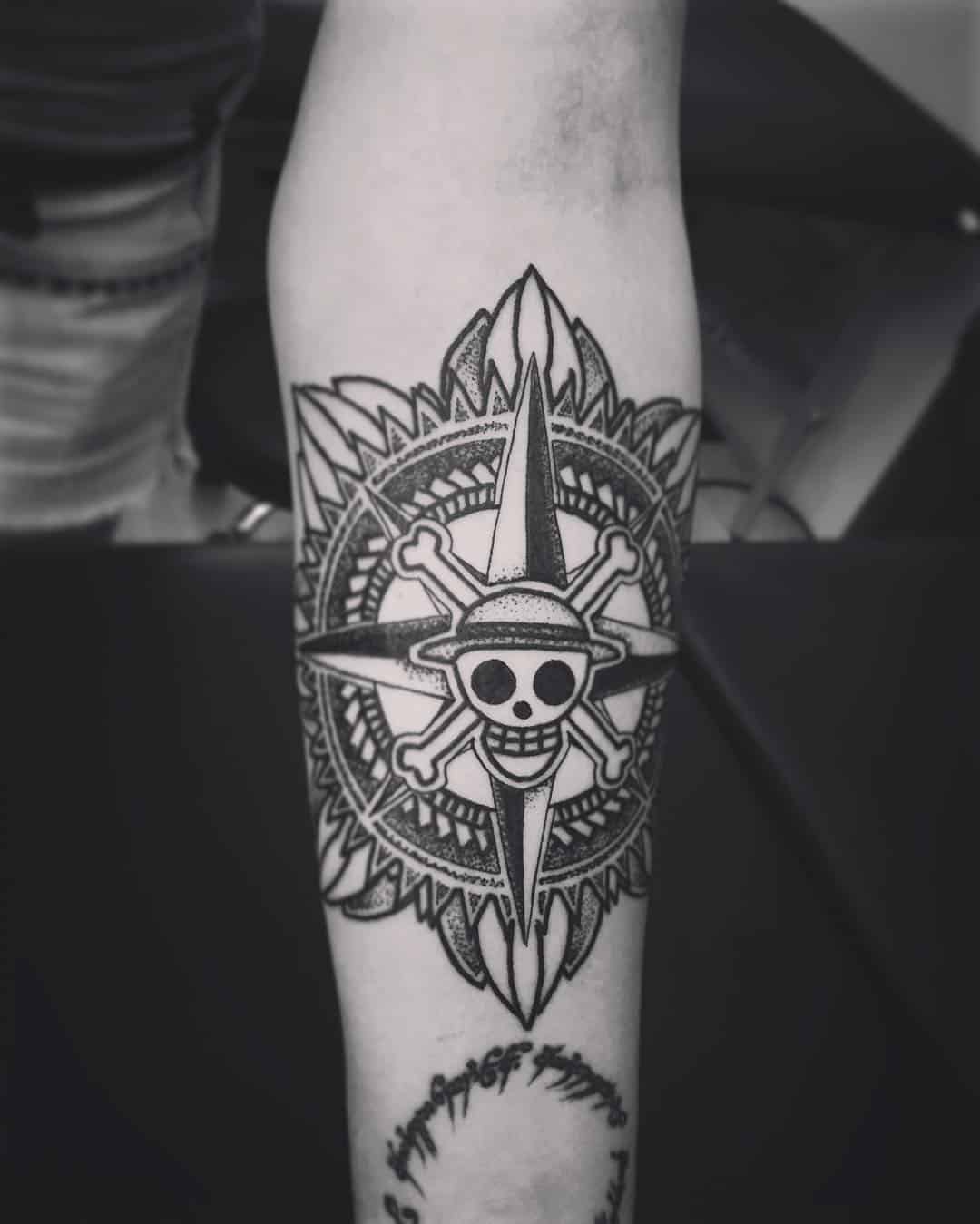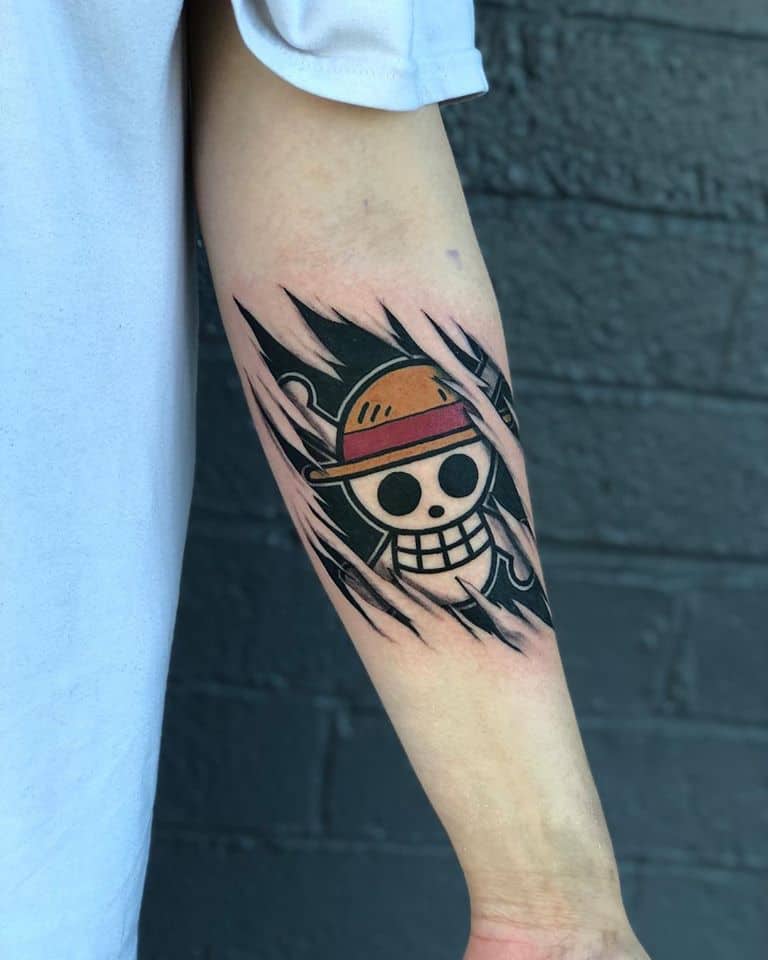 Next: Read this article to see some great Kingdom Hearts tattoo ideas.
In fact, Chopper was originally a blue-nosed reindeer who gobbled up a devil fruit which turned him into a reindeer human hybrid.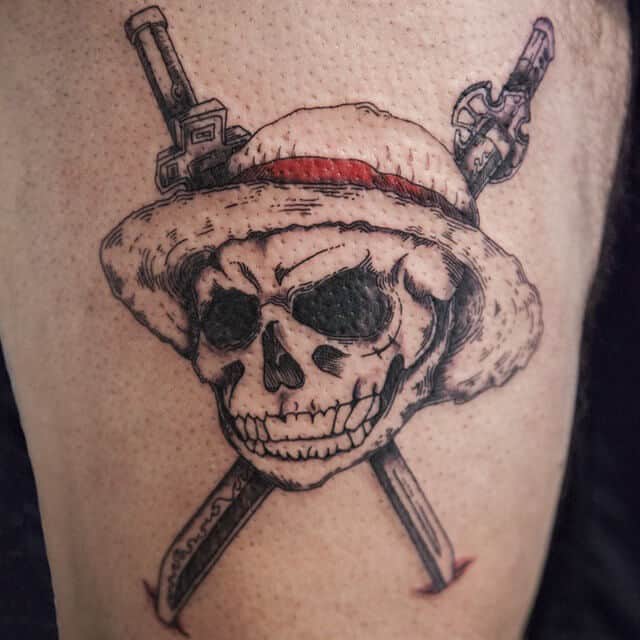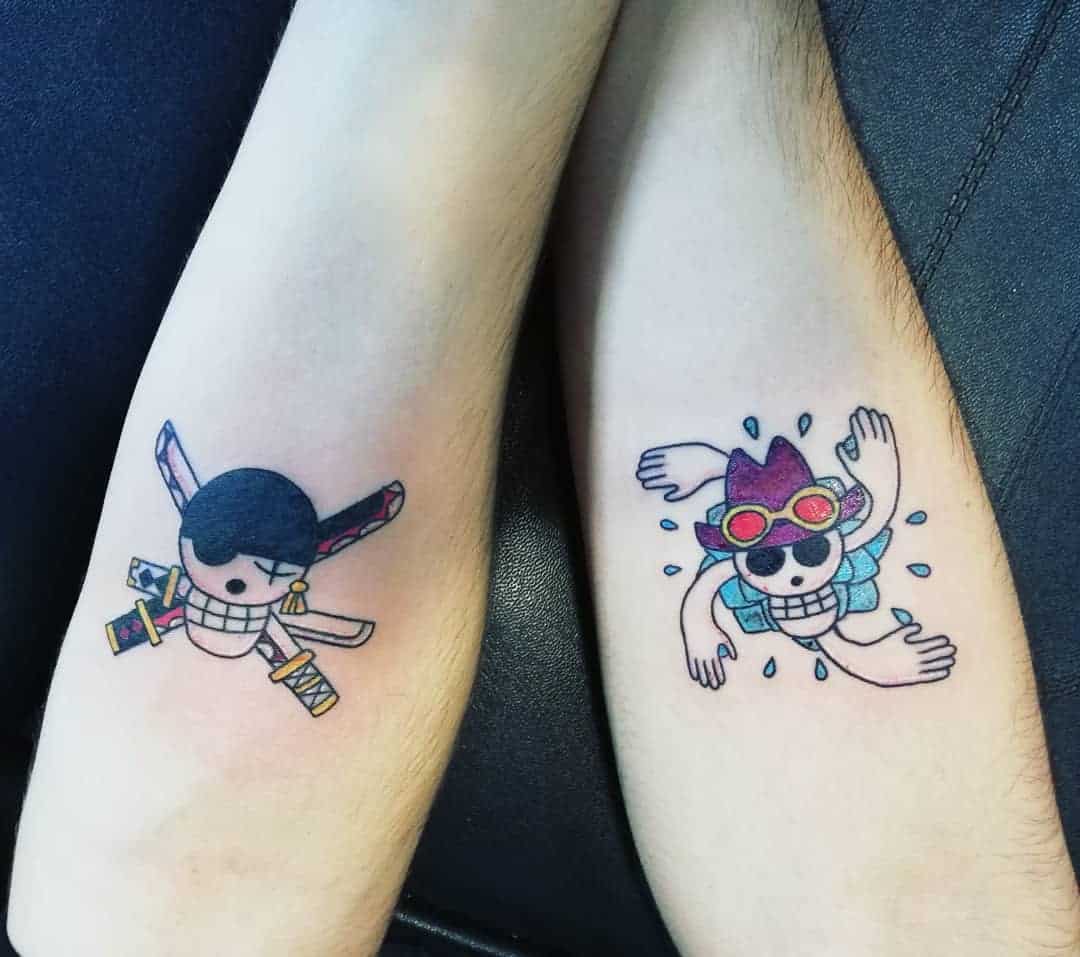 After struggling to find his place in the world, he trained to become a doctor and joined the crew on the ship.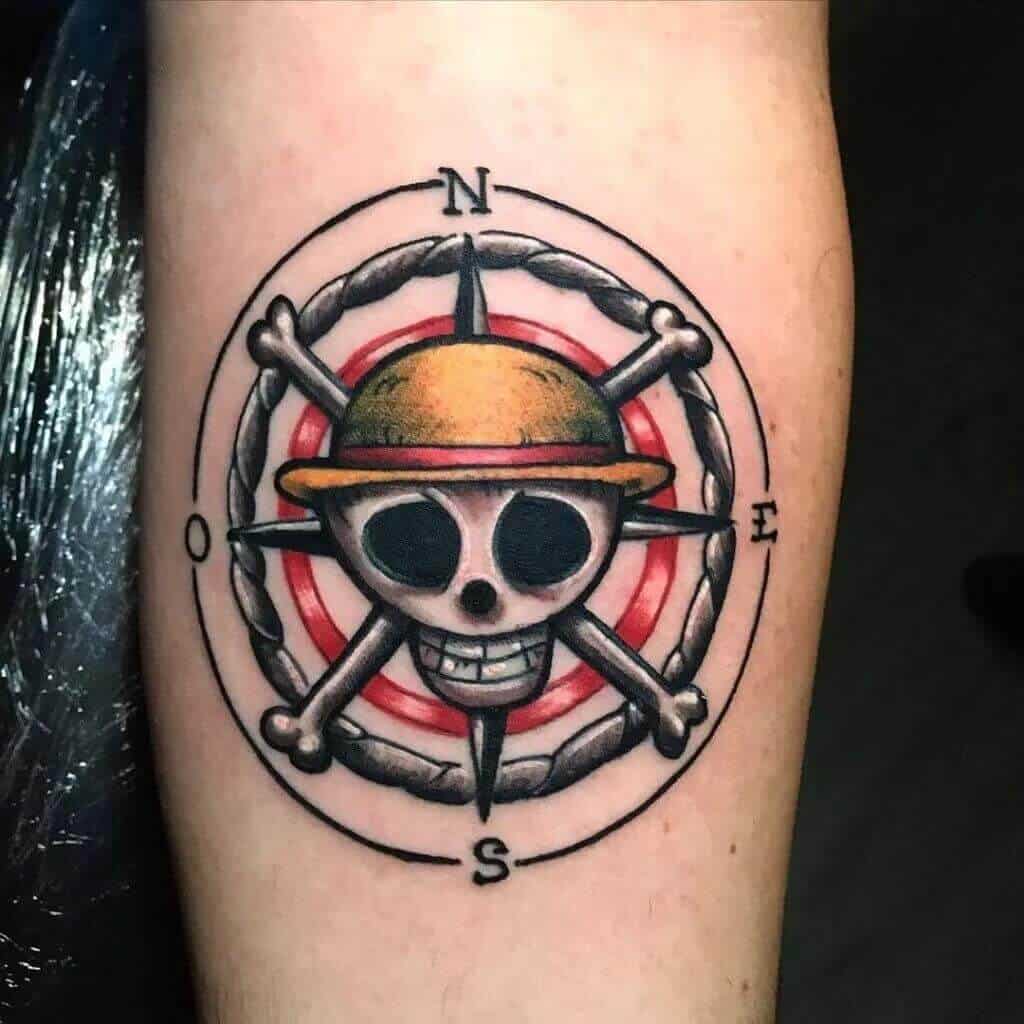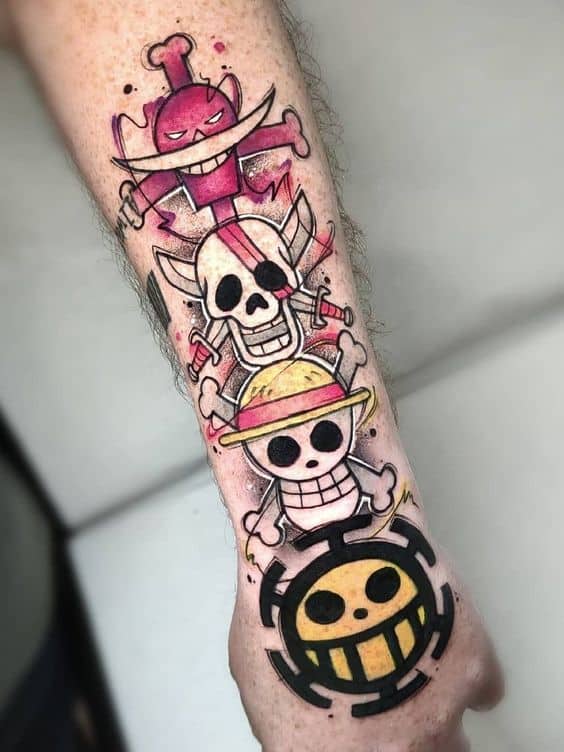 As you might expect, Chopper isn't the strongest fighter but he does have incredible tactical awareness.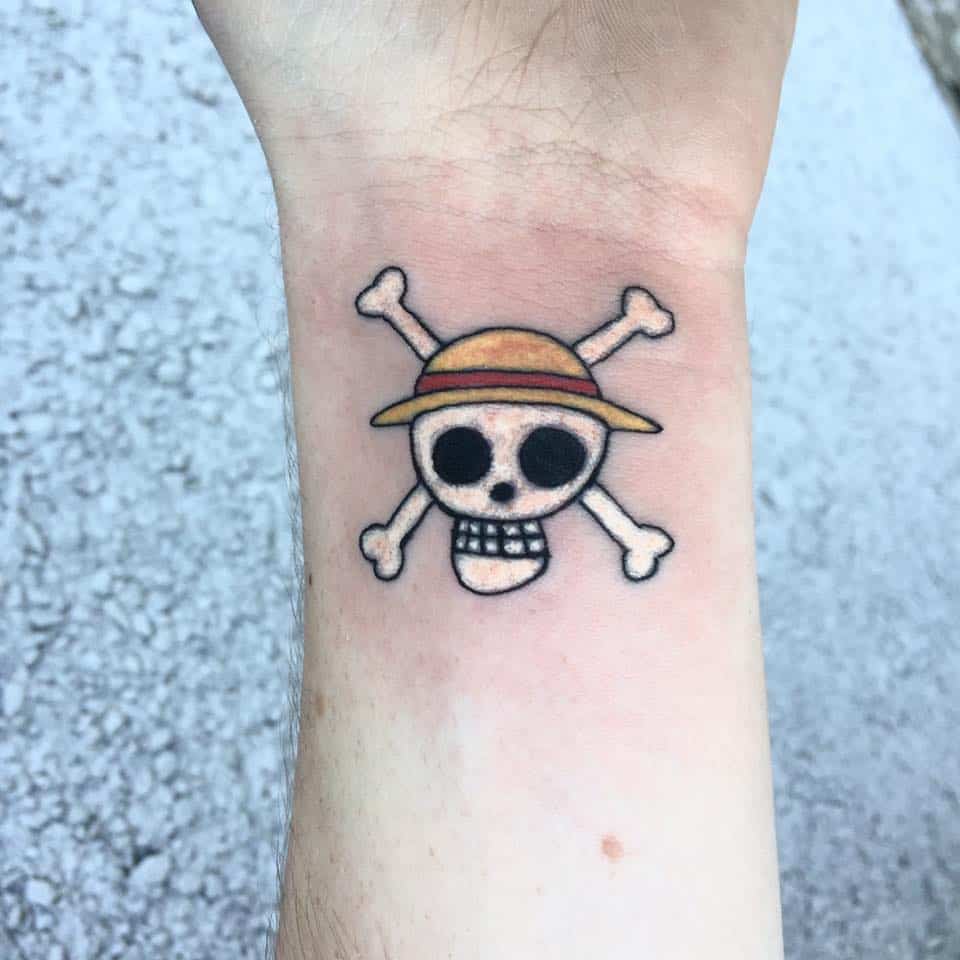 He can also communicate with both humans and animals, a useful advantage to have.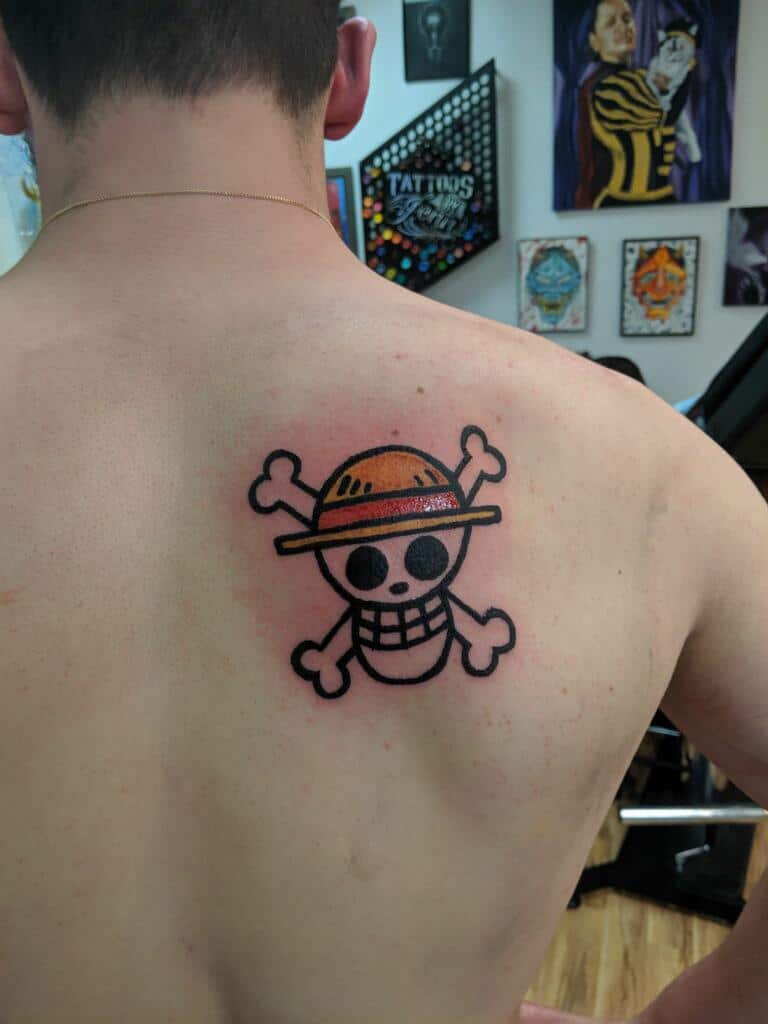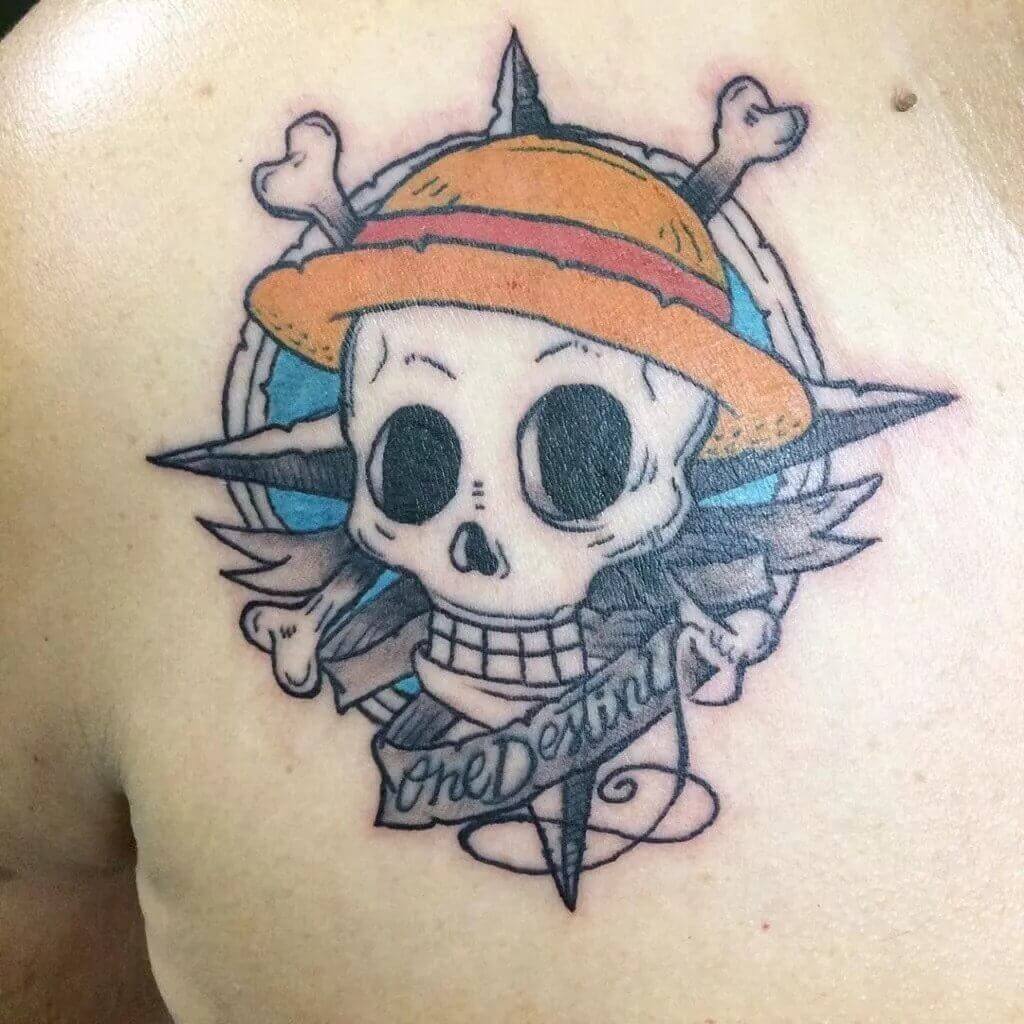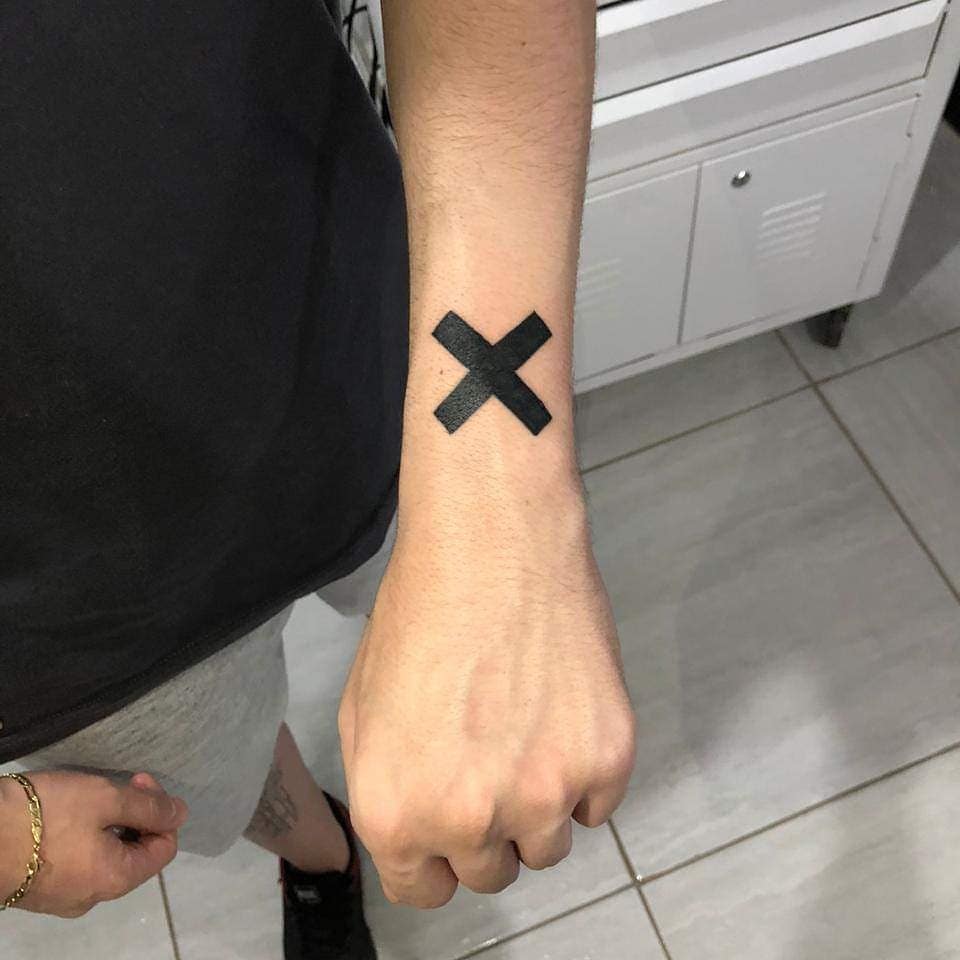 Chopper's cute and kawaii demeanor means he's a huge hit with tattoo designs. He works well as a solo piece or with other emblems from One Piece.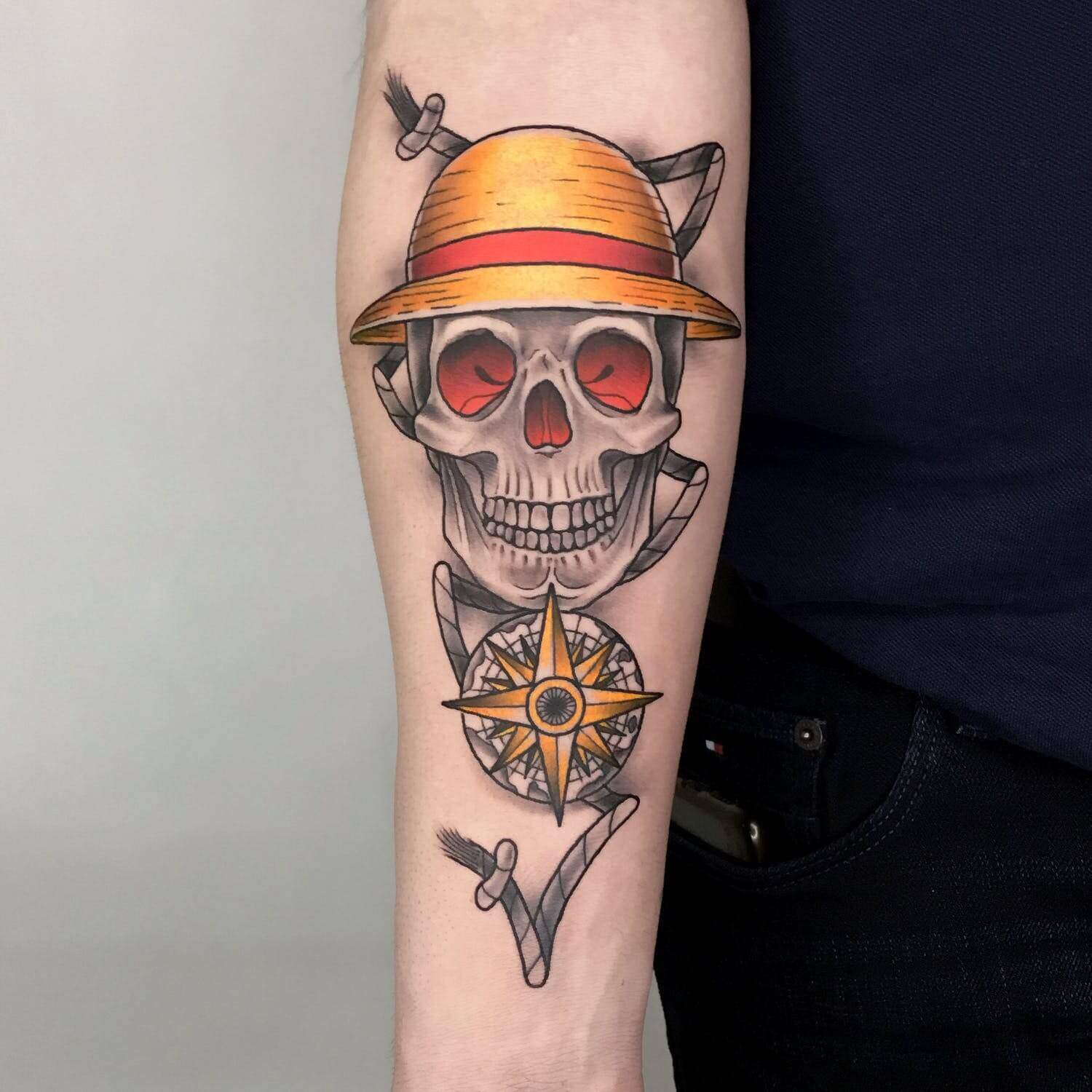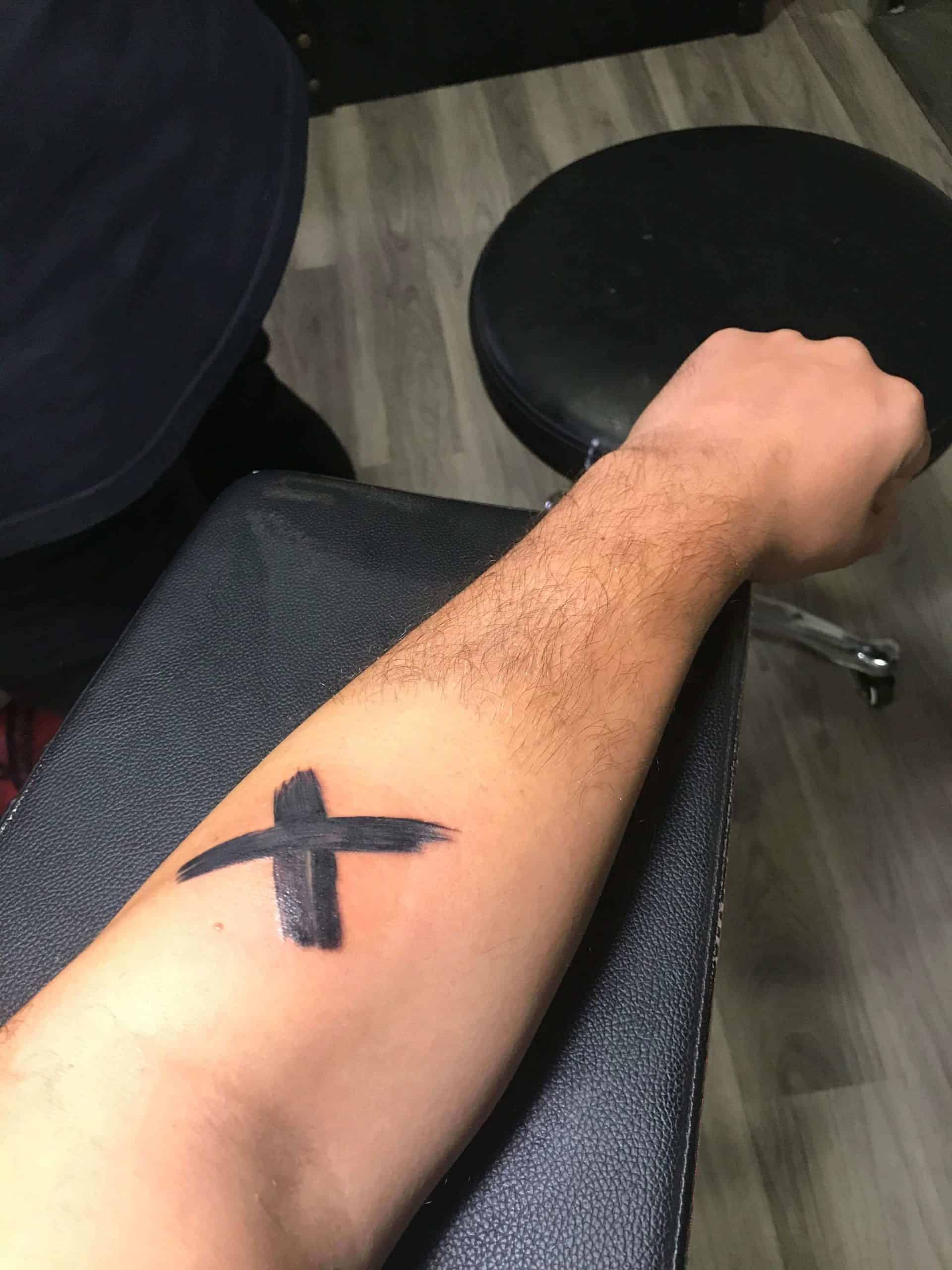 He's also the character that's best suited to smaller and simpler tattoos on areas of the body, such as the ankle.