Tattoo art makes one of the most impressive forms of body embellishment, which is sure to catch attention by making use of unique and artistic tattoo designs. While elements of nature like celestial bodies, animals, flowers and water have been some of the predominant ones used in tattoo designing, some tattoo enthusiasts have been seen experimenting with some innovative elements such as lock and key tattoos. They not only have a stylish appeal but are also very meaningful, which makes them a popular choice among tattoo lovers of both sexes and from all parts of the world. There is a mysterious quality about these tattoos which adds to their aesthetic appeal to a considerable extent.
Symbolic Significance
Keys have always been an object of fascination because they have always been associated with locks, perhaps some of them opening to mysterious secrets. In symbolic terms, it would be right to call a key the guardian of secrets. Locks and keys have been a historic invention, created with the aim of safeguarding some valuable items so that they can be kept away from prying eyes and retrieved when required. The credit for making the first lock and key goes to the Greeks. These tattoos are also associated with sexuality, where the lock stands for the female and the key stands for the male. Both fit in perfection to create a meaningful and lasting relationship. in the modern context, keys are not confined to the ones which are used to open a lock, but their meaning extends to the keys of a musical instrument like that of a piano, or even the computer keys which are used to carry out the complex functions of the devices. Therefore, the key lock tattoo may have a wide range of meanings in the symbolic terms, with each one being interpreted in a different manner according to the requirements of the bearer.
Different Design Options
There is a wide variety available as it is a very interesting element and tattoo designers have been working on this one continuously to create new designs with their creativity. Here are some impressive ideas for key lock:
Lock and Key – Primarily, lock and key are inseparable elements because where there is a lock, there is bound to be a key there. A lock and key art is a good choice for someone who wants to signify freedom as it represents opening up and becoming free. It also has an air of mystery and awe around it, which makes it a tempting option for those looking for unique design ideas. It is a usual practice to have a lock inked on one limb and the key on the other one. On the other hand, the lock and key may be inked in a single frame and be surrounded by an ornate tattoo design.
Skeleton Key – The skeleton key is another popular form in which a key is inked. It can be a simple skeleton key or an ornate one, but the main thing behind this design is that it is more of an aesthetic design rather than a symbolic one. Skeleton key art tattoos are equally liked by men and women.
Key to My Heart Tattoos – The key to my heart tattoos are meant for those who are in love or those who are searching for the right person to unlock the door of their heart and get access in there. The heart is shown to be surrounded by a chain with a lock to it and a key hanging on it, waiting to open the lock to the heart of the bearer. Design elements like the name of the loved one or roses can be added to make it more meaningful and impressive. This tattoo design is also suitable for couple tattoos, with one partner having the heart with a lock inked on them and the key on the other partner. Similarly, a design with a broken heart with lock and key stands for betrayal in love.
Musical Key – One of the best choices of tattoos for music lovers is the musical key, with piano key being the most popular choice. This tattoo is as meaningful as it is beautiful to look at.
Computer Key – Those looking for a futuristic tattoo design can choose a computer keys tattoo to be inked on their body. It can depict the various keys on a computer keyboard in the most realistic manner.
While most of the key tattoos are inked in metallic form, these days tattoo artists have become more inclined towards usage of colors for the want of innovation. And the results are impressive too, whatever the design is, including key lock tattoos. Another thing to decide is the placement, with smaller key lock tattoos being more suitable for areas like wrists, fingers, ankles, stomach, behind the neck and behind the ear. The larger ones are inked on lower back, chest, ribs and shoulder blades.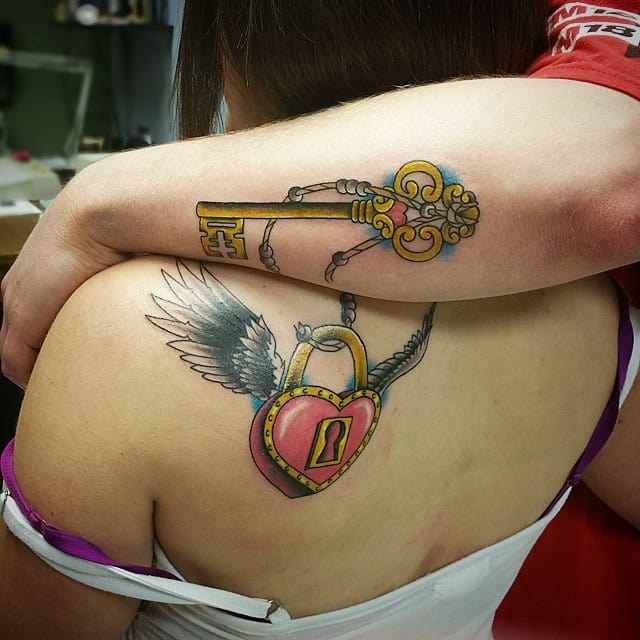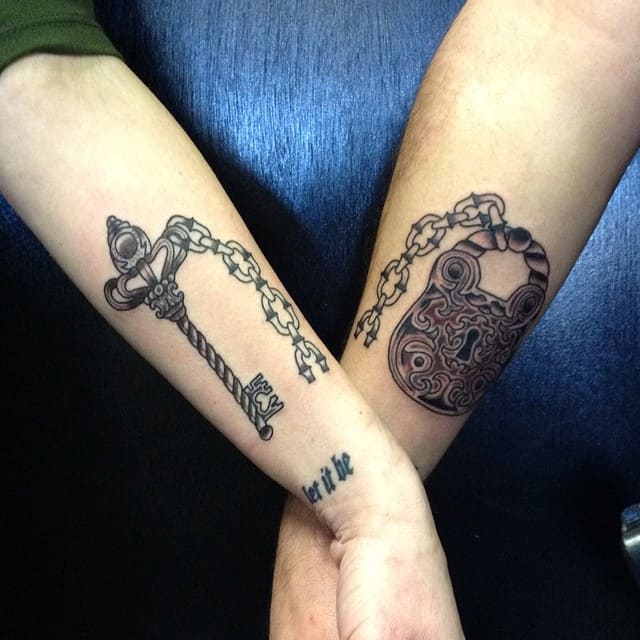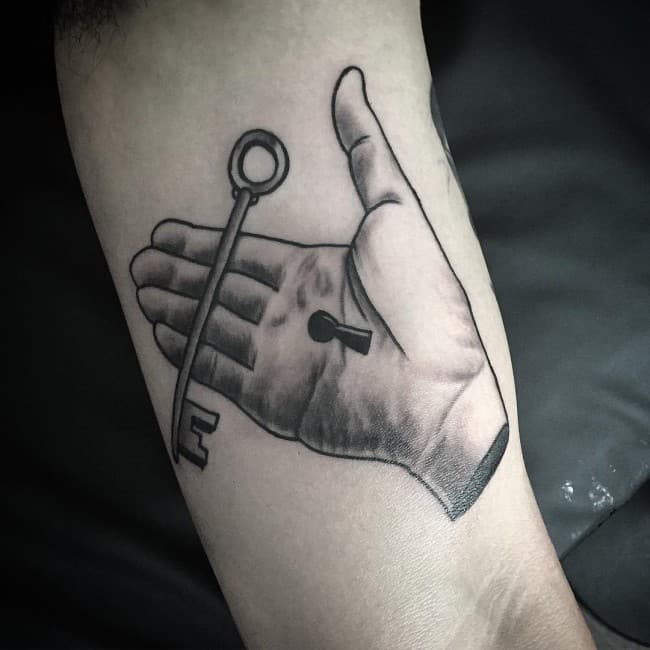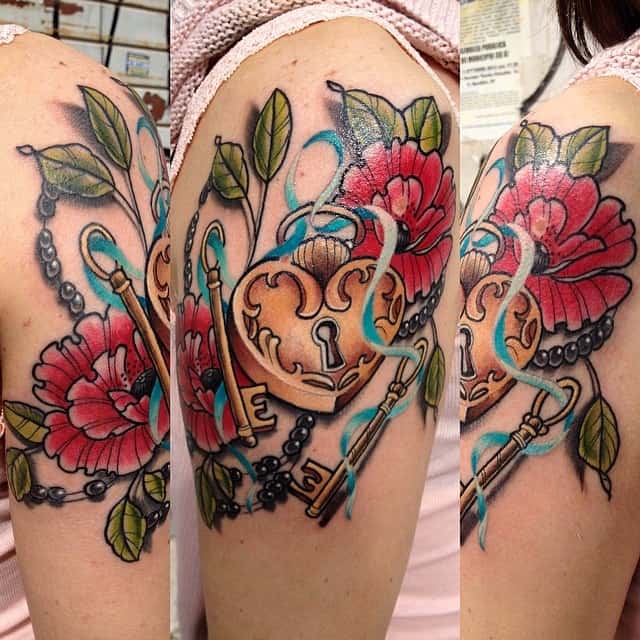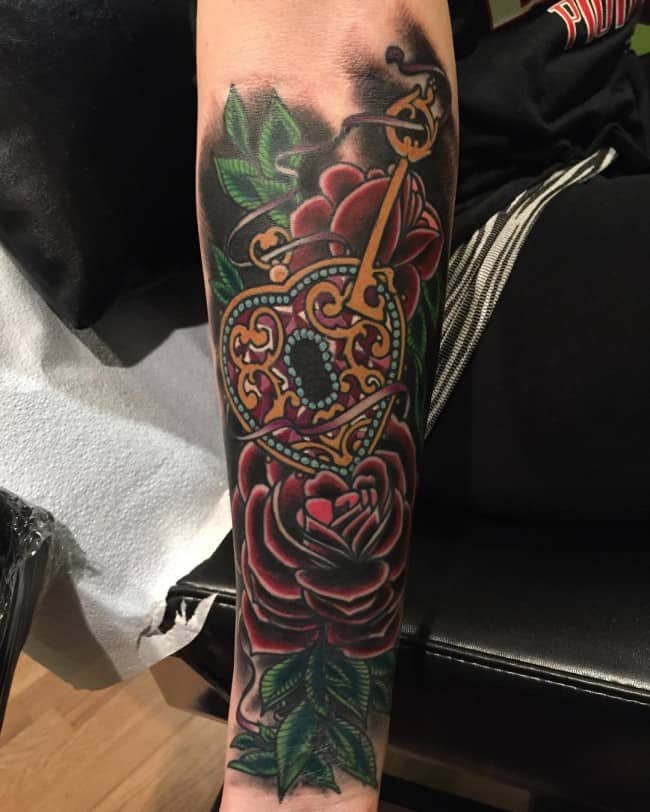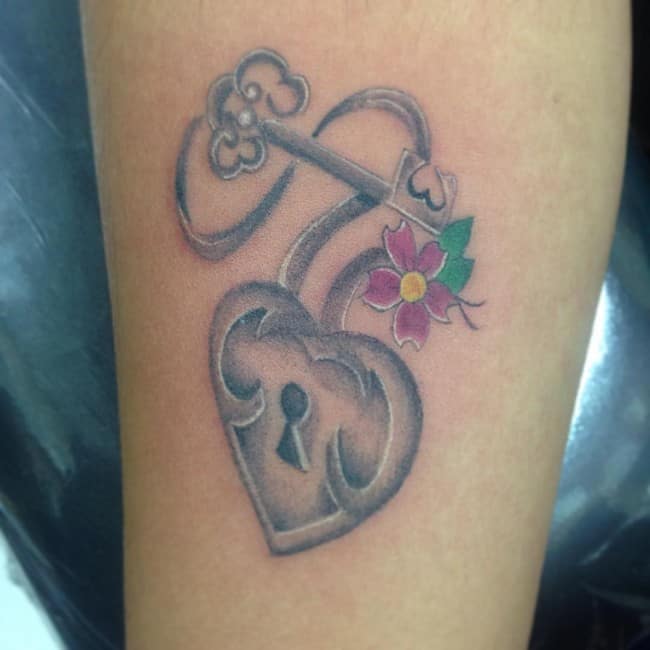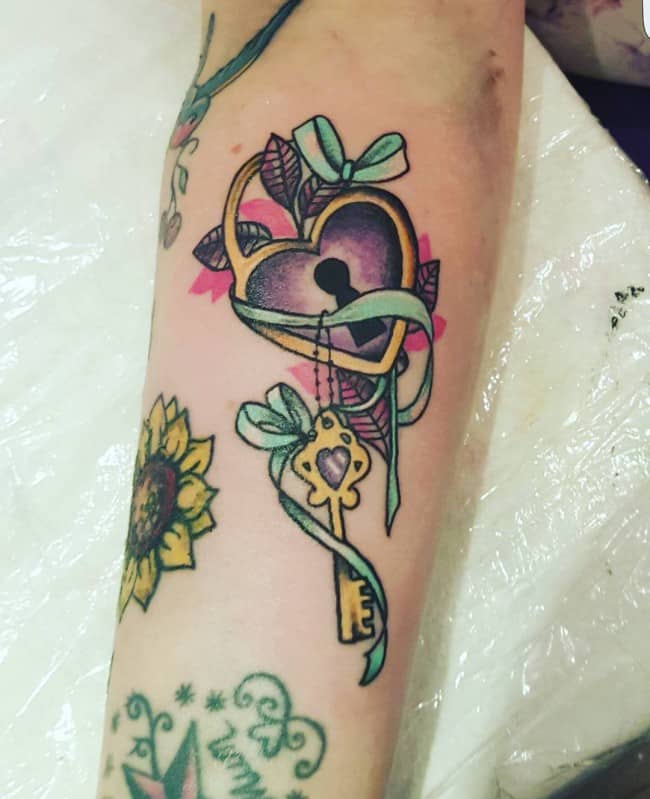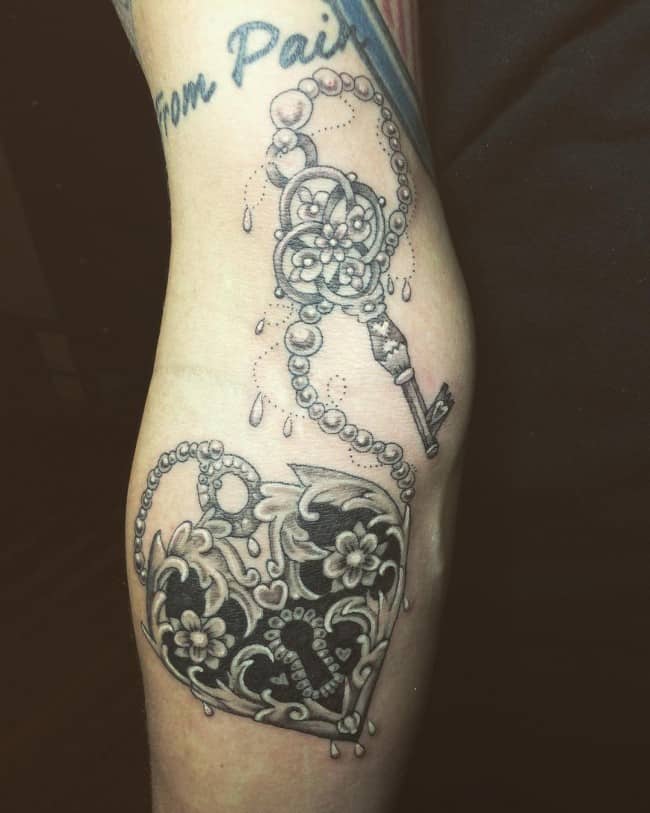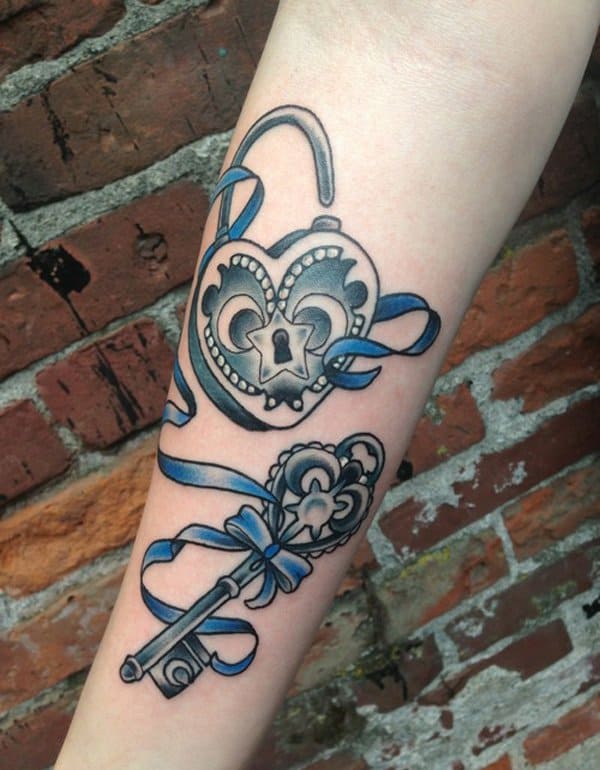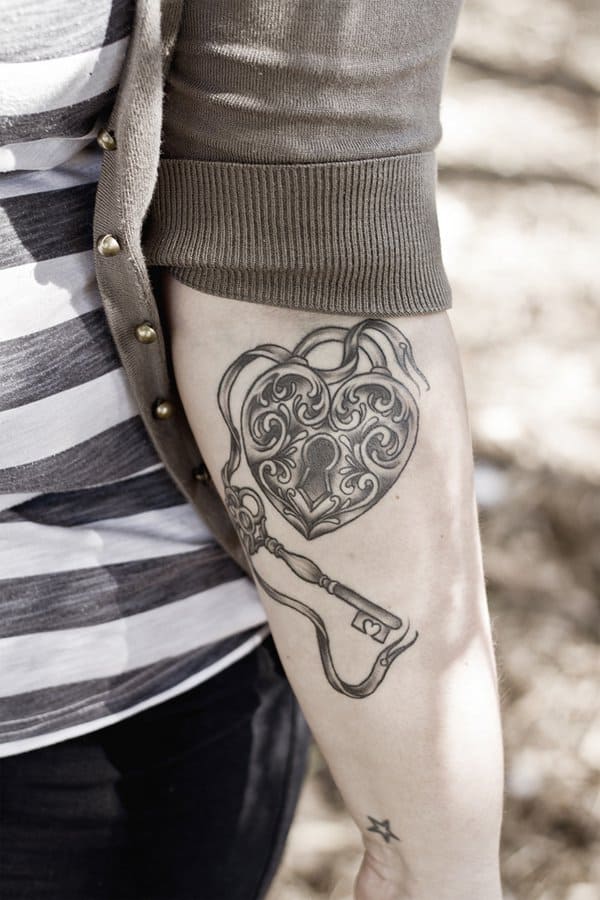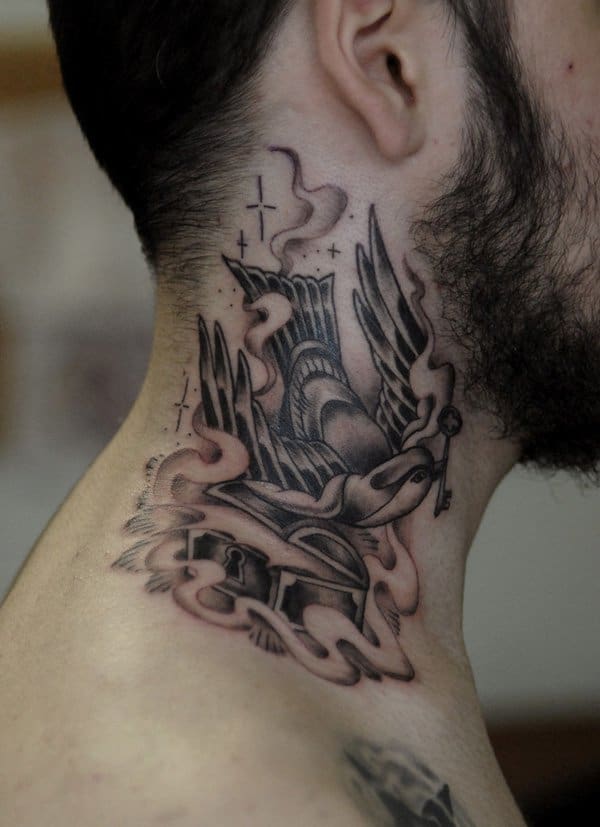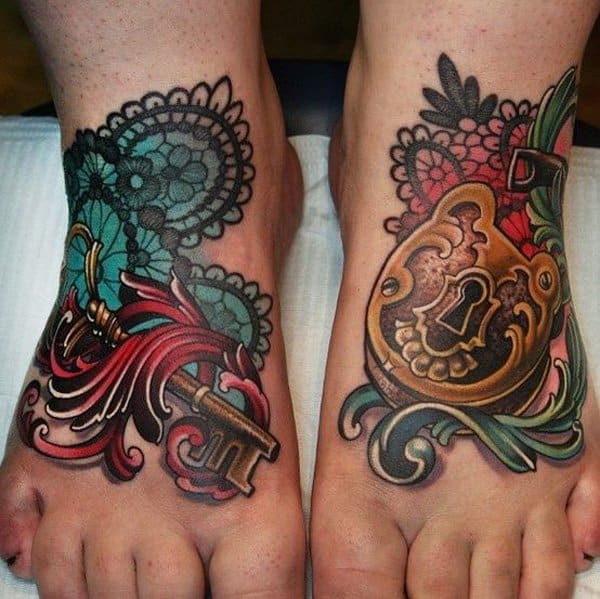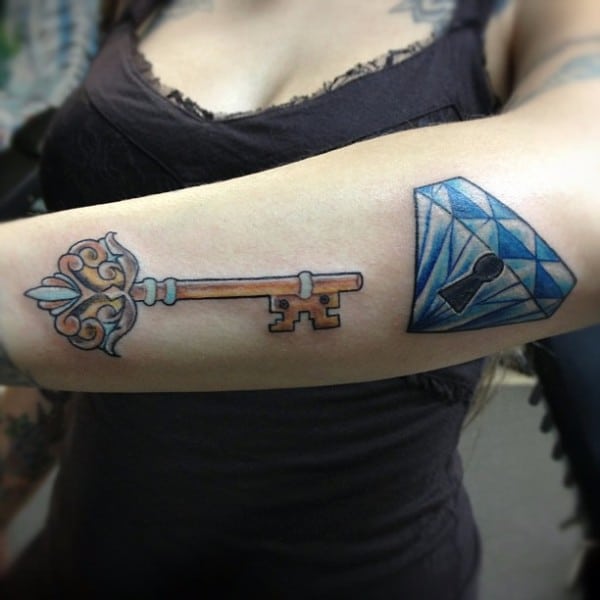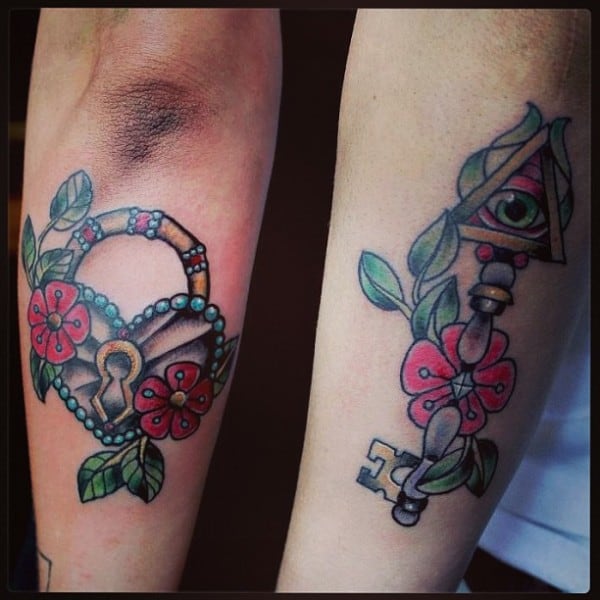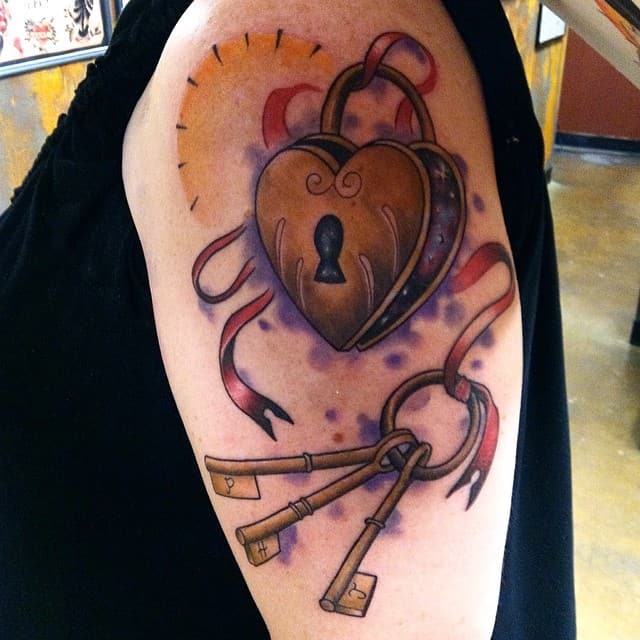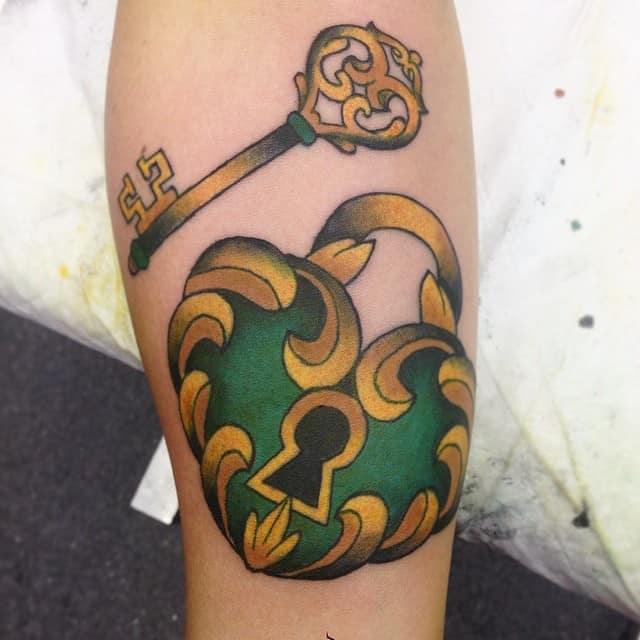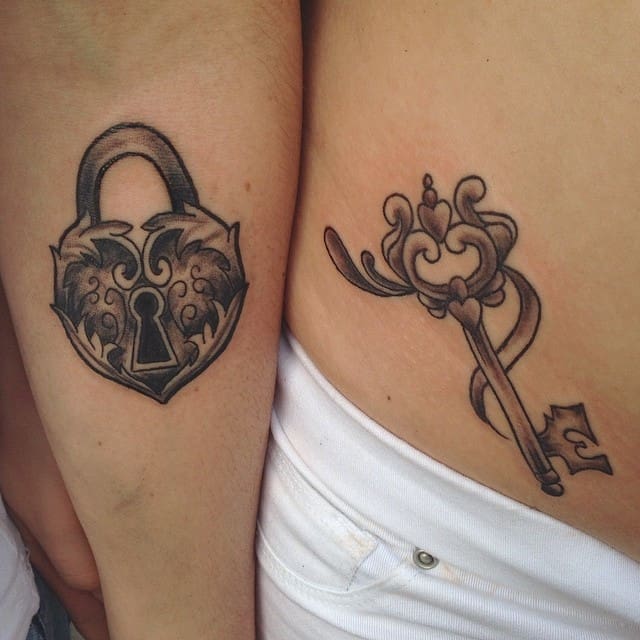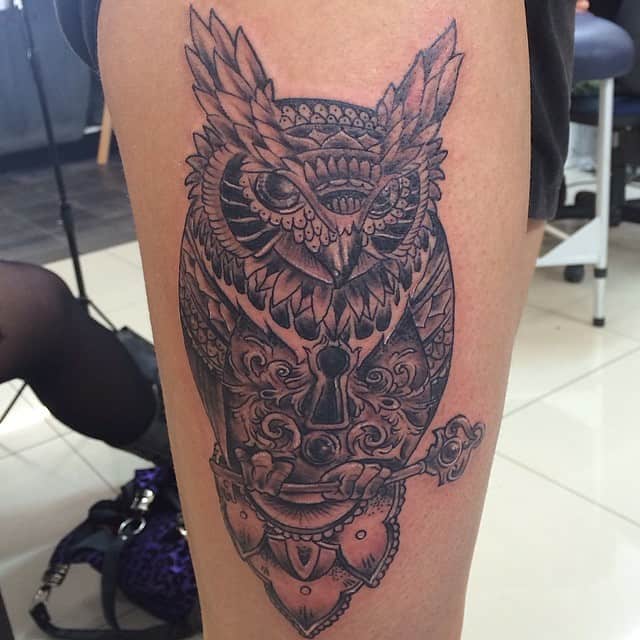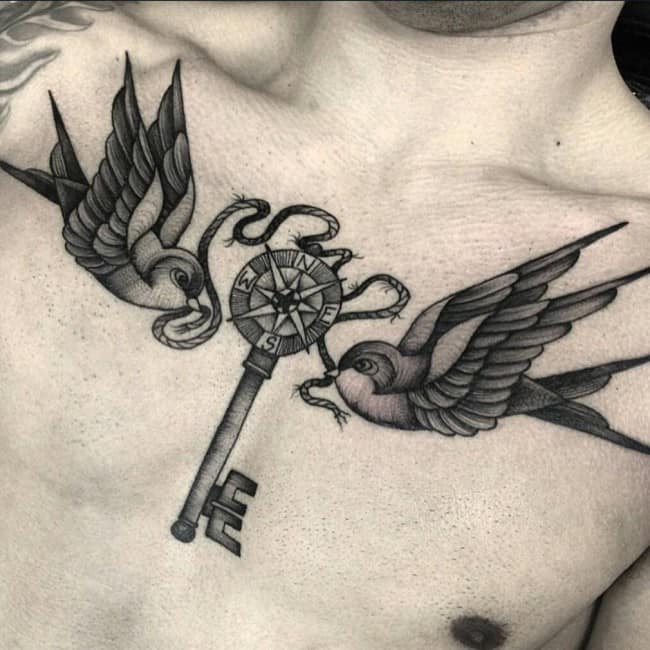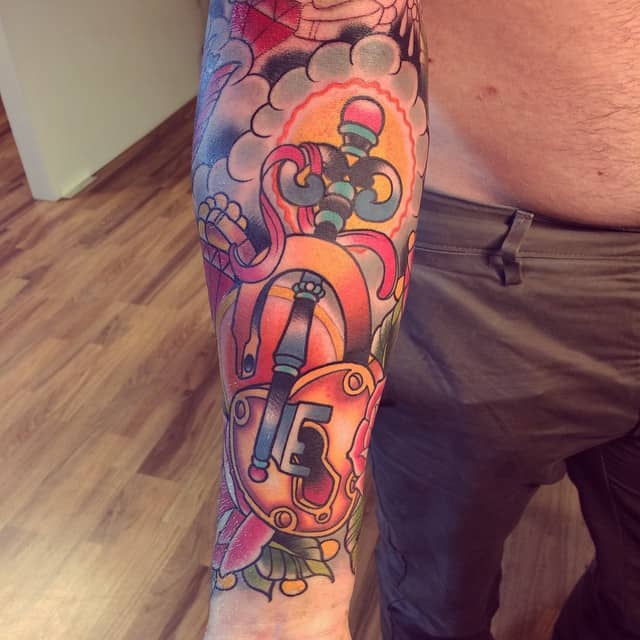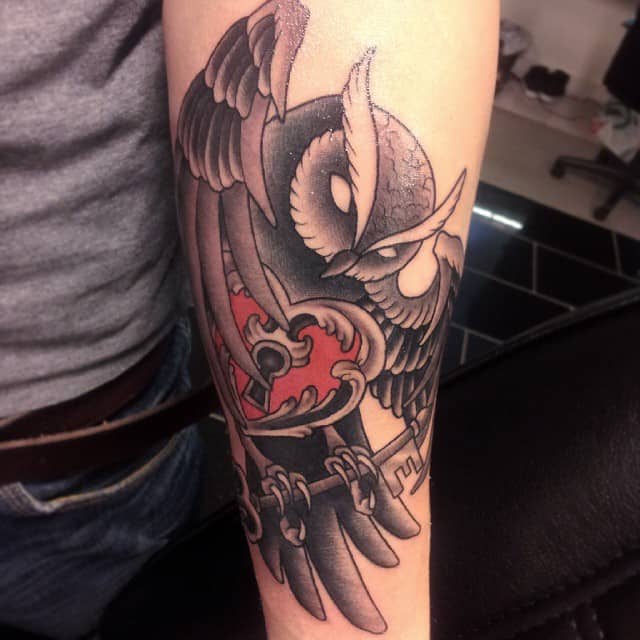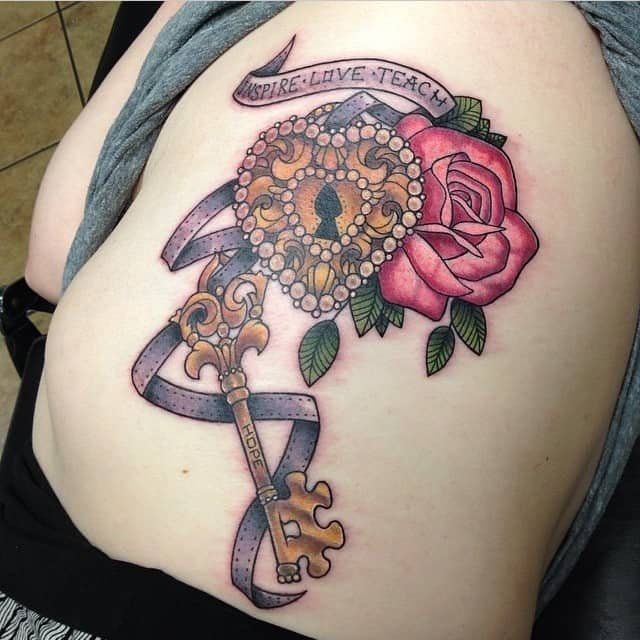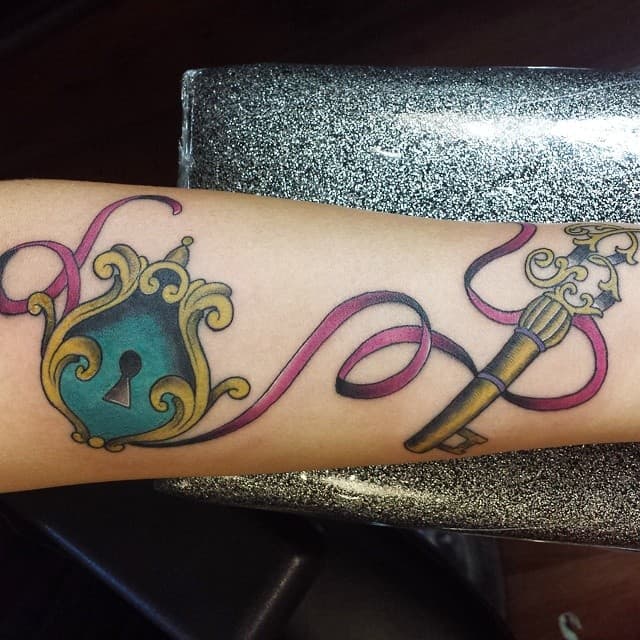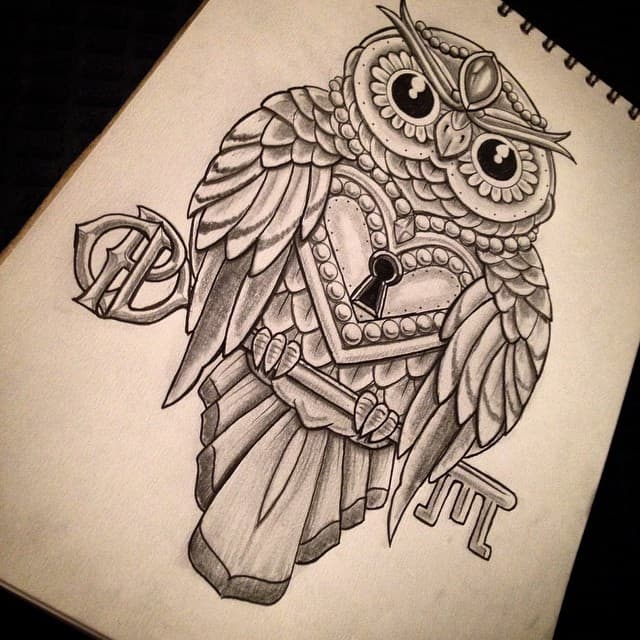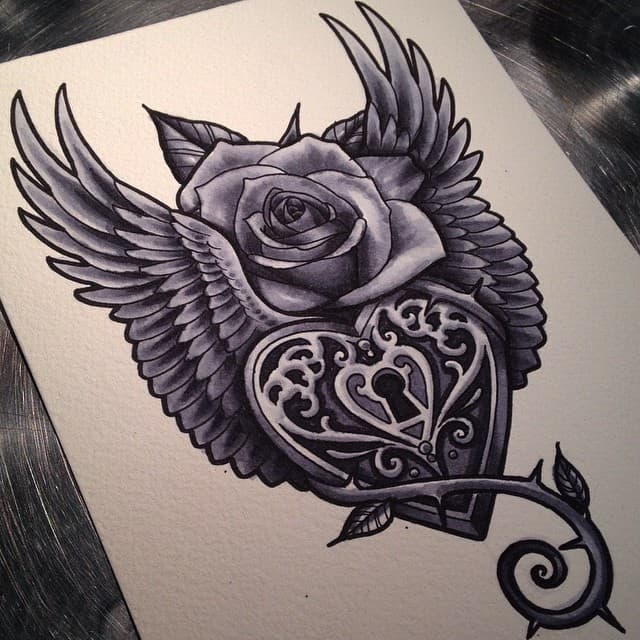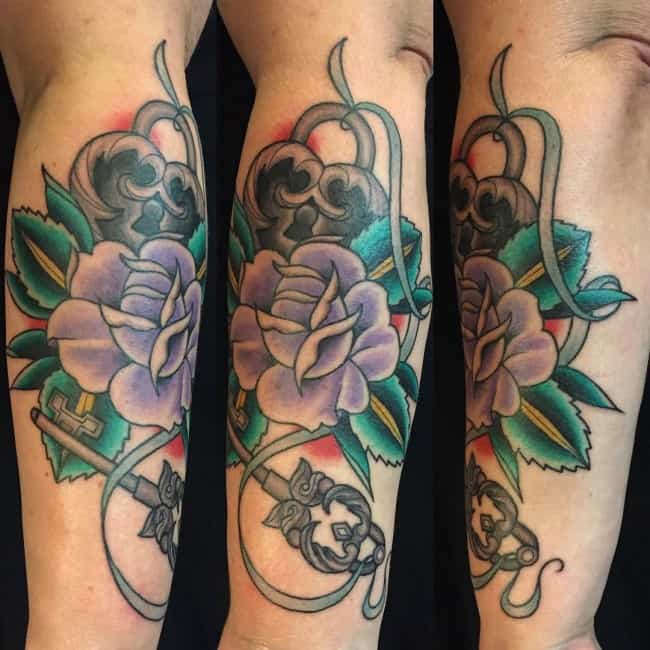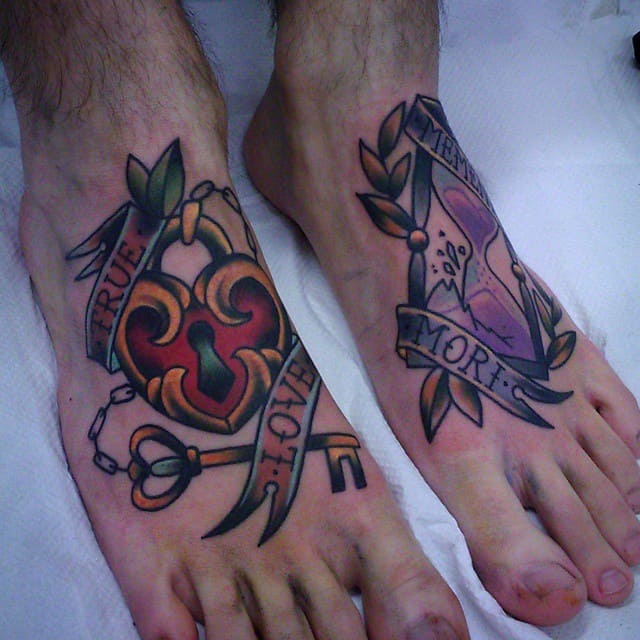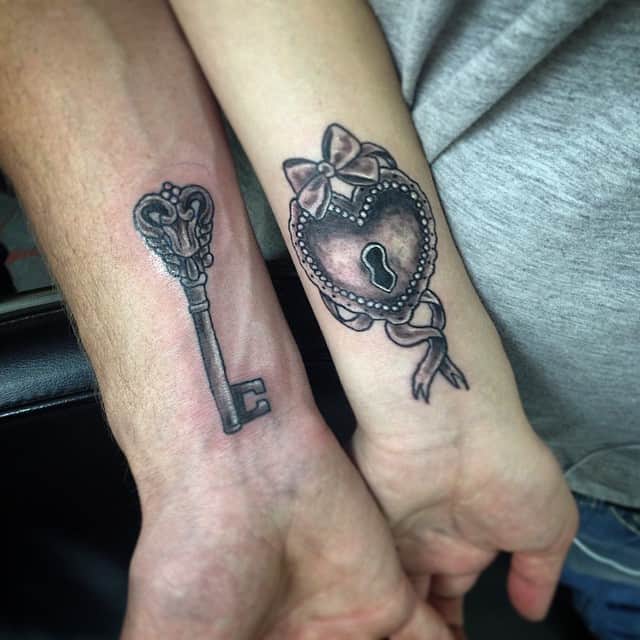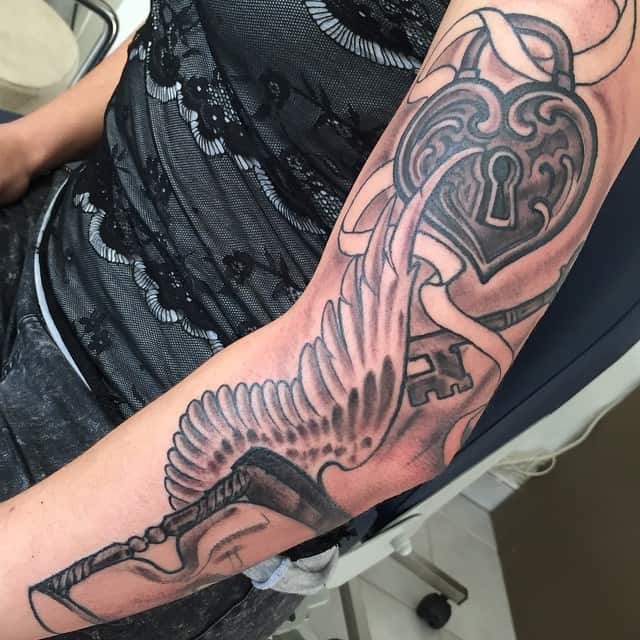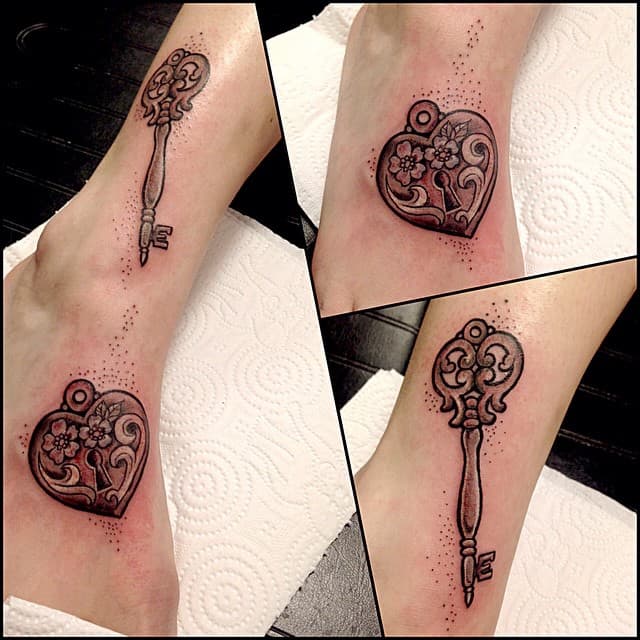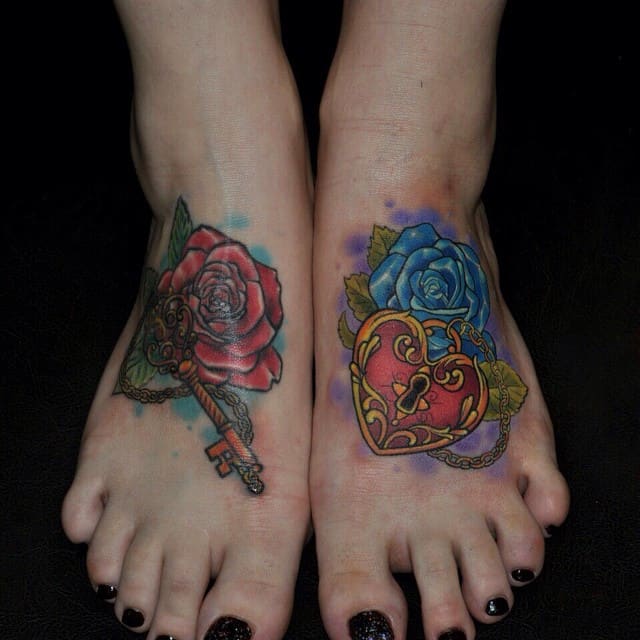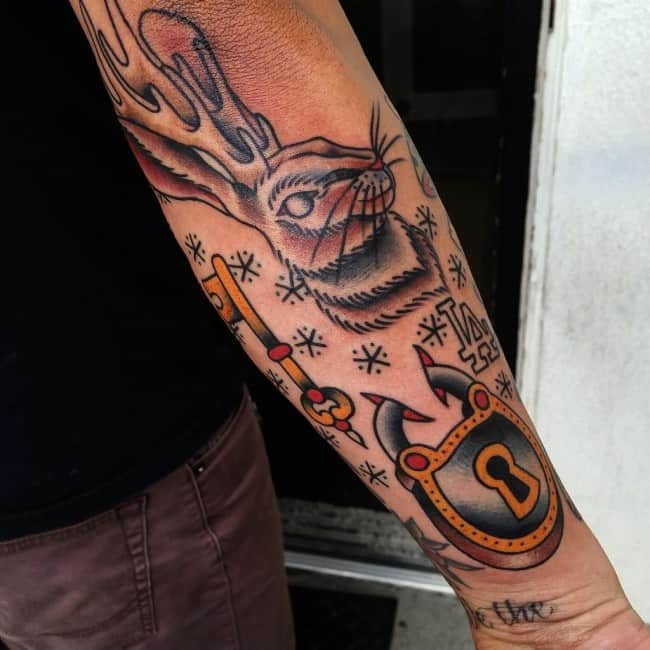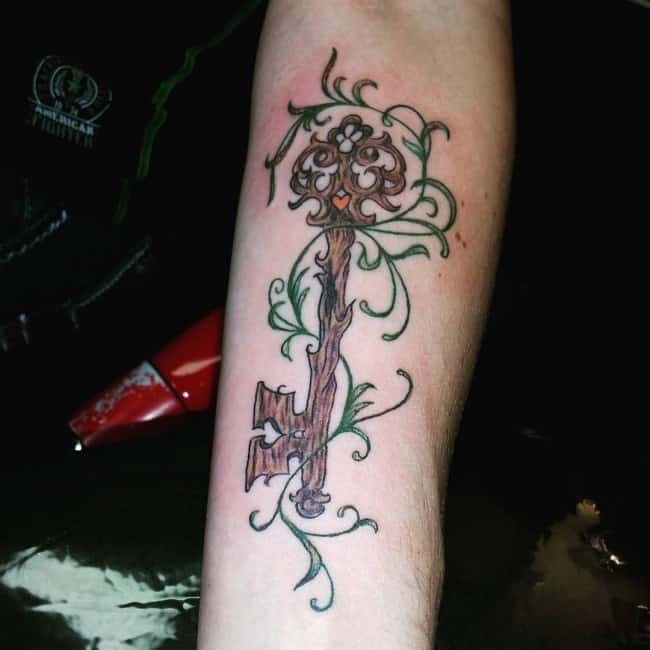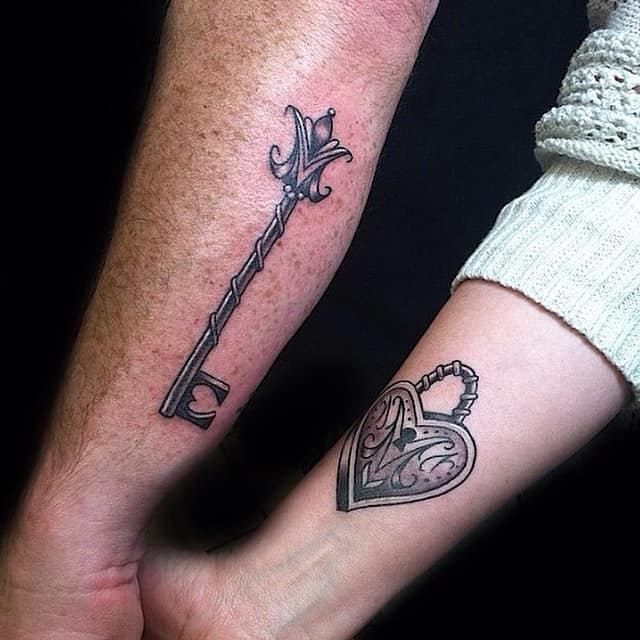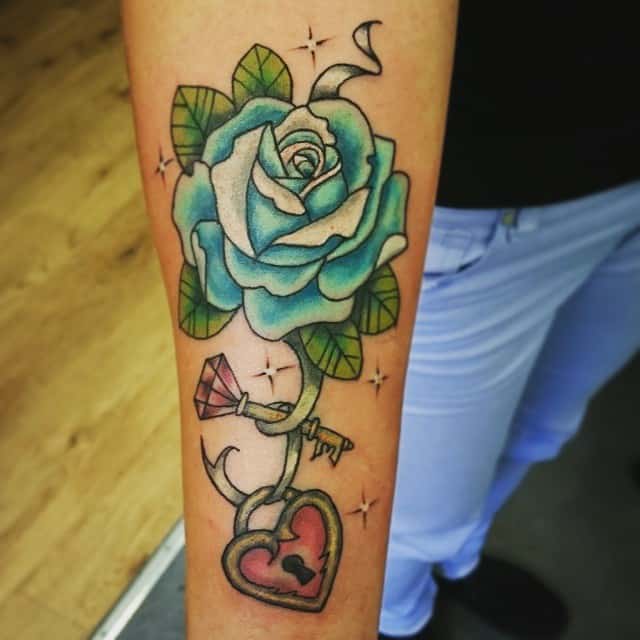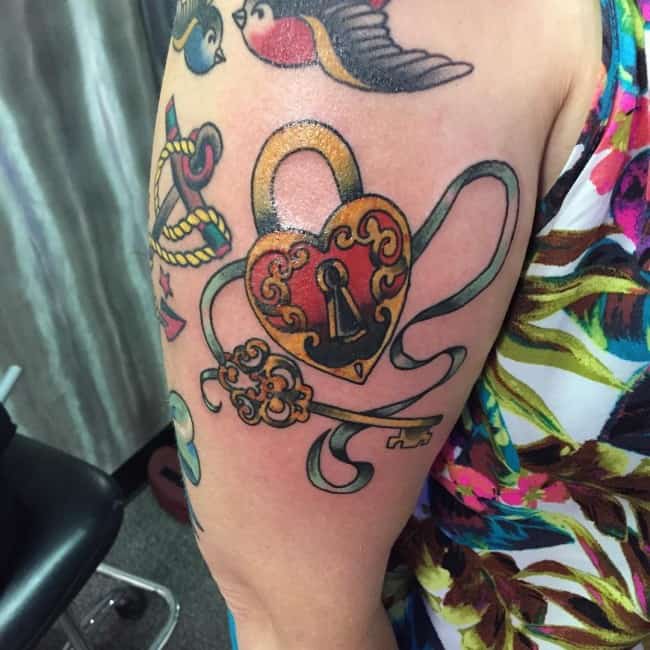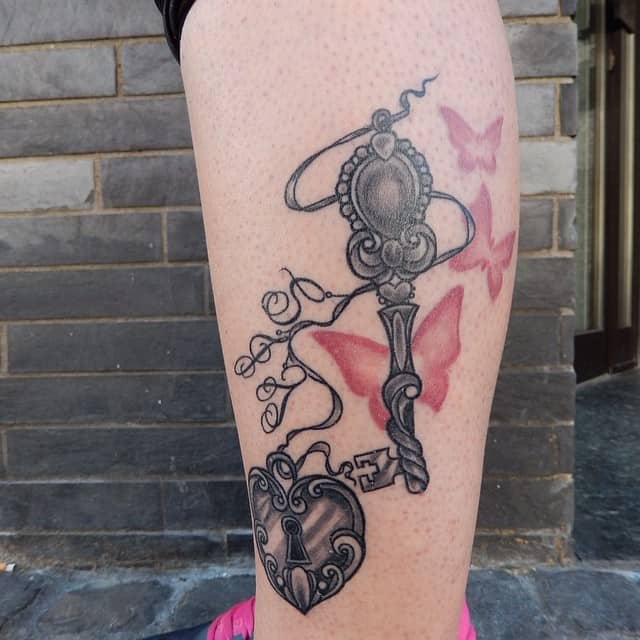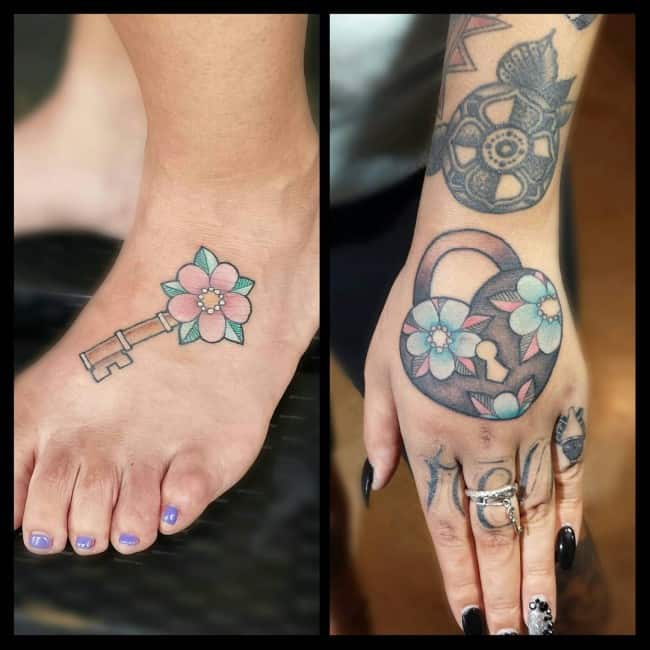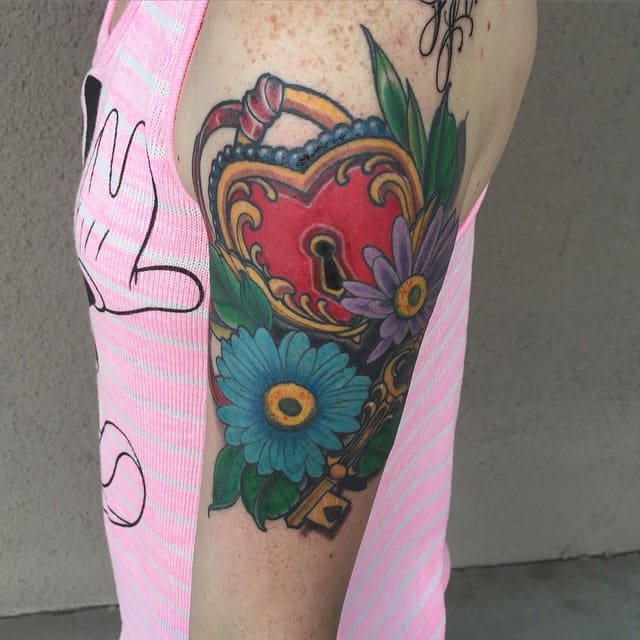 Key Tattoos