Many people in the world who are into tattoos are now trying the gorgeousness of sleeve tattoos. Before, these tattoos can be commonly seen engraved on the body parts of men. But today, the number of women who are getting tattooed on their sleeves is increasing in number. This is why these tattoos are very popular. In fact, its great popularity has arrived at the portals of many big-time clothing companies that manufacture clothing items that appear like tattooed sleeves. With that being said, there is no question why these tattoos are also famously called tattoo sleeves.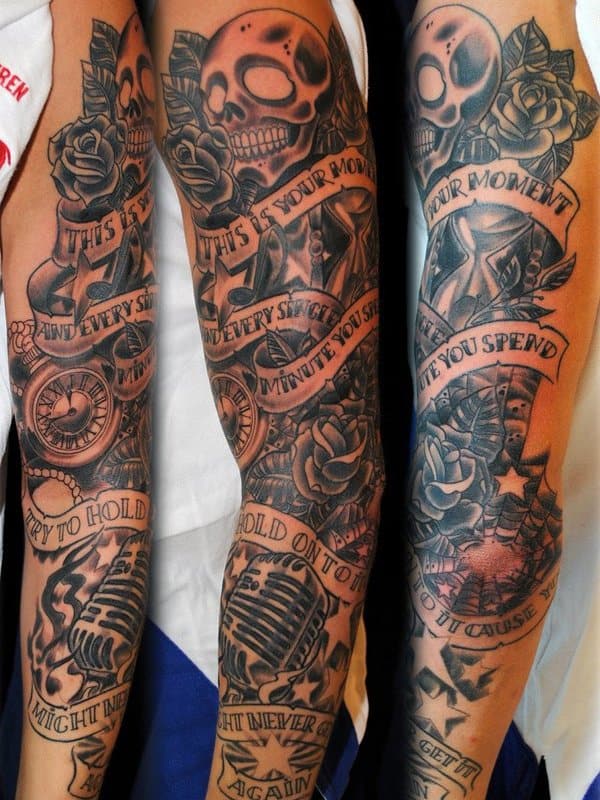 Arm Tattoo Sleeves Coverage
The usual design is comparable to a full-sleeved garment sold by many clothing companies. Why is it so? Well, it is simply because it covers the entire arm parts of the person most of the time. The tattoo design can possibly be a single design that extends from the shoulder up to the wrist part, or a group of smaller gorgeous designs that connect to one another until they reach the wrist part. This has caused the existence of half sleeve design, which only covers half of the person's arms. These tattoos usually start from the shoulder up to the elbow. However, there are cases that the tattoo starts from the elbow up to the wrist part.
Another type of the arm tattoo sleeves is the quarter sleeved type. It is in the shoulders midsection where a quarter sleeved tattoo starts, and it ends in the elbow's part. Well actually, there are no rules that govern it, so it all depends on the wearer of the tattoo, as long as it can still be called as the quarter sleeved tattoo. What is just needed to be done is you should talk to your tattoo artist, and explain how you want your sleeve design should appear like.
The Process of Engraving Arm Tattoo Sleeves
This tattoo design normally has smaller details that need to be given with serious attention by the tattoo artists. Perfecting these tiny details requires wide knowledge about sleeve style tattooing. This is the reason why it is very important for you to opt for a well-experienced and most reliable tattoo artist in town. Depending on the difficulty of the design, this may require days, weeks, and even months of engraving into the person's arms. It even requires great creativity on the tattoo artist's part. On the client's part, on the other hand, a considerable amount of patience is needed. You need to patiently wait until the tattoo is completely done.
Celebrities Views
Many of the inspirations of great numbers of people who are going for these tattoos are famous celebrities. Well, there is no question about that since people tend to do what their idols are doing. They want to look like their celebrity idols, which is why they allowed themselves to get tattooed. In relation to this, here are some of the world-renowned celebrities nowadays who are proudly displaying their tattoos on their arms:
Advantages and Disadvantages
Arm Tattoo Sleeves may be advantageous to the wearers, but little did you know that can also offer some disadvantages. Here are some advantages:
Higher Sex Appeal – Men and women wearing them are certainly sexier in appearance.
Greater Fashion Sense – People who have these tattoos are considered by many as fashionable, or have a worth-imitating fashion sense.
Enhanced Physical Appearance – People of today are way oriented when it comes to tattoos. They find those people more beautiful and handsome.
On the other hand, here are some of the disadvantages a sleeve tattoo can give you:
More Painful – Compared to some other body tattoos, it is known to be way painful. However, there is an explanation behind. It is actually not that painful to be tattooed on arms, but the fact that arm tattoo sleeves have wider coverage, these can already be painful.
More Expensive – Since it takes time and effort to finish, it is just right to say that it is more expensive compared to others.
Best Sleeve Tattoo Designs For Men & Women
Artists and designers have come up with a great variety, as such tattoos are based absolutely on their creativity and capability. In fact, they present a great scope for them to explore their talent in tattoo designing as each design can be a completely different set of smaller designs. This means that there is a possibility for each and every sleeve design to be unique and different from the rest. Here are some common tattoo sleeves designs:
The variety is literally endless as they give the liberty to the designer to create something new at every stage of its completion, because of the fact that it is a combination of a large number of small-sized tattoos, rather than being one large and continuous one. The variation can be based not only on the elements of design, but also colors used in creating sleeve style tattoos. Some designers may make these designs in conventional colors such as black and grey, while others can go for more vibrant colors to make sure that the tattoo attracts every person who sees it and definitely demands a second look.
Because of the variety and versatility, it gives to the designer as well as the bearer, it is a great piece of art for those who want to show off their individuality and originality to the whole world. The one and the only thing to bear in mind before having a sleeve tattoo etched is that it requires a great deal of commitment, as time, money and comfort, all are at stake. And another factor which you should base your decision is that you should be willing to carry such a tattoo with your forever because, once done, such a tattoo is hard to get rid of due to its size and prominence. The lasting nature of this tattoo can make it both, beneficial as well as disadvantaged for the bearer.
Most Popular Design Ideas Of Arm Sleeve Tattoos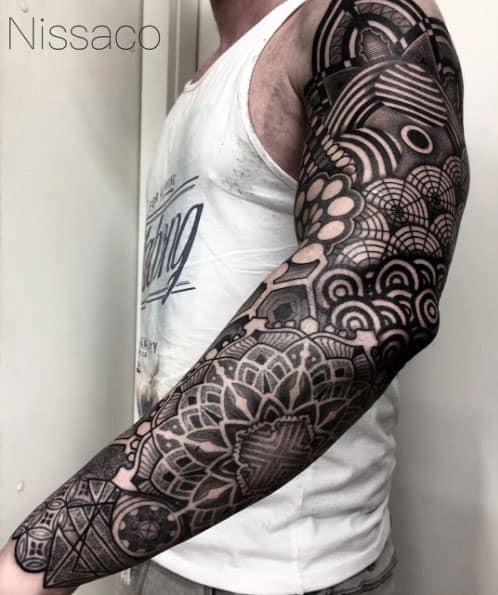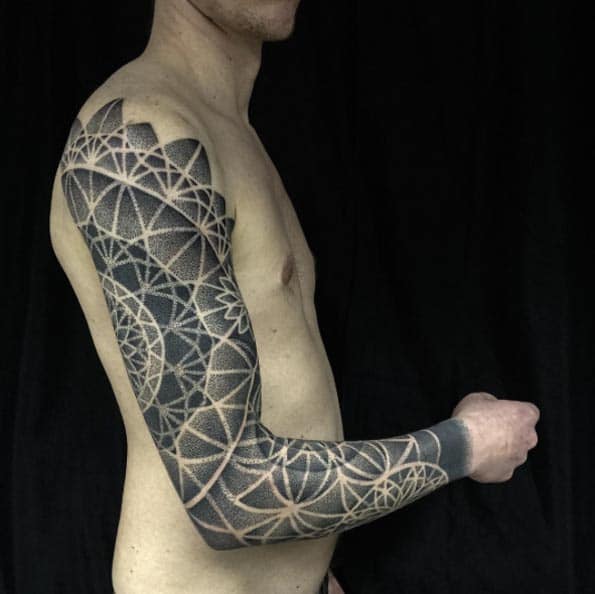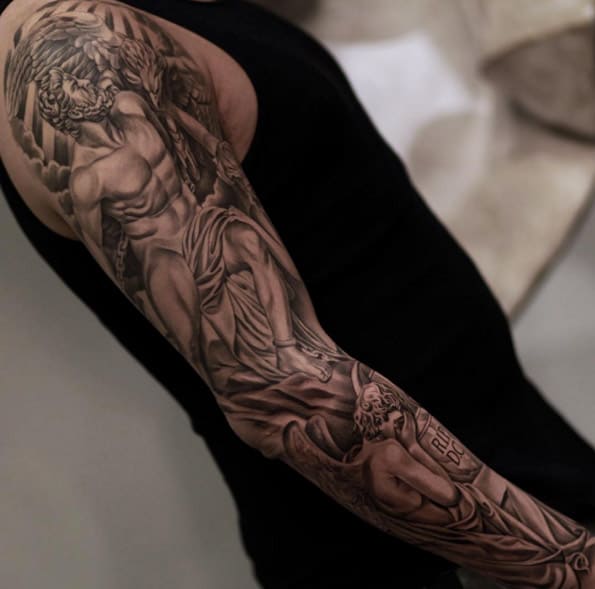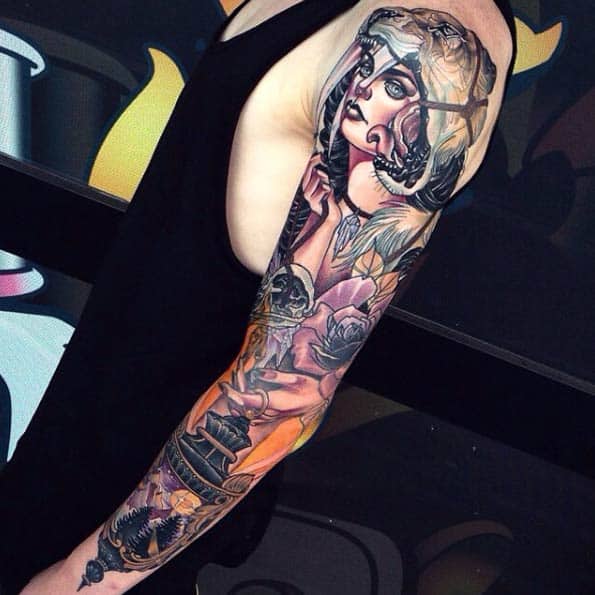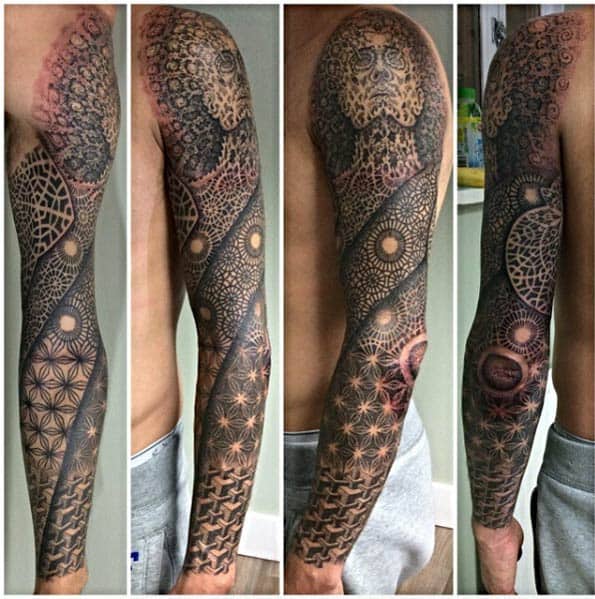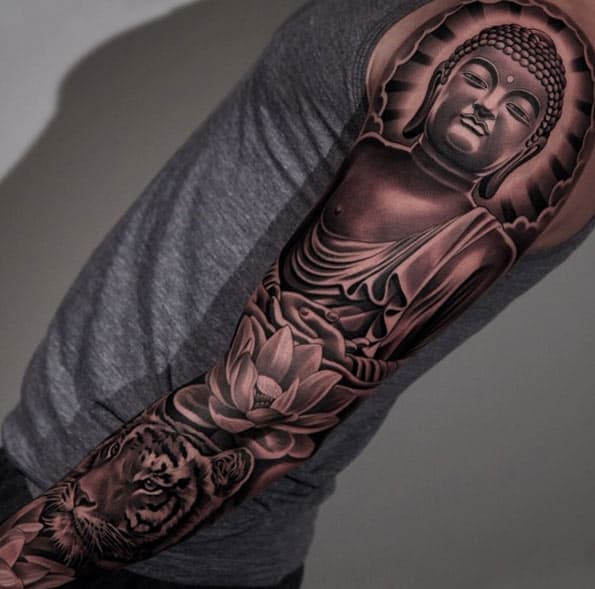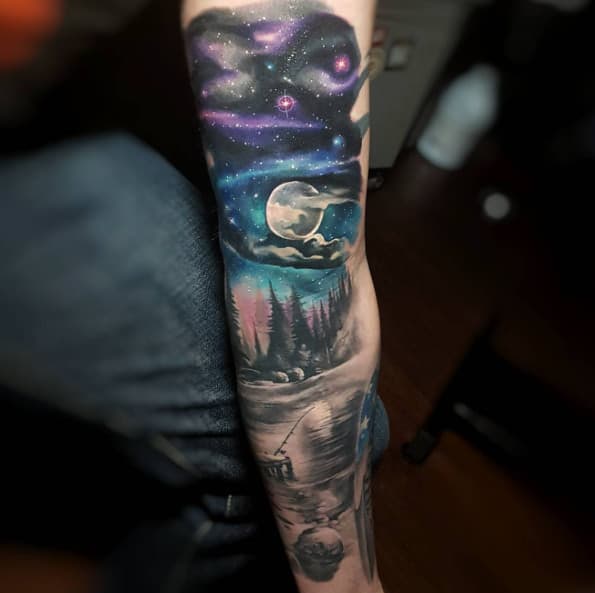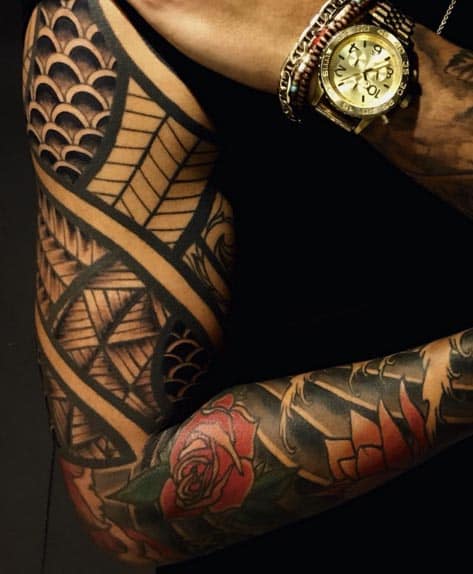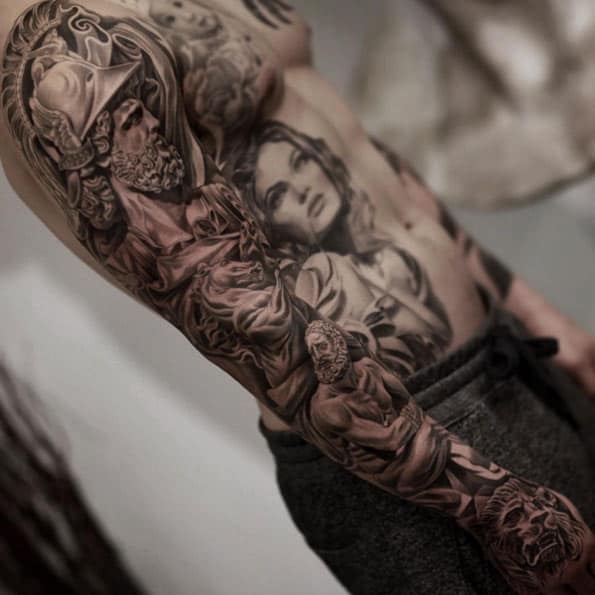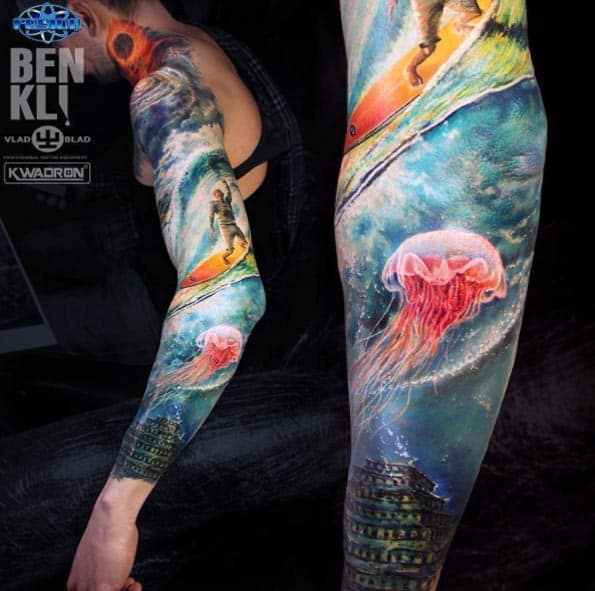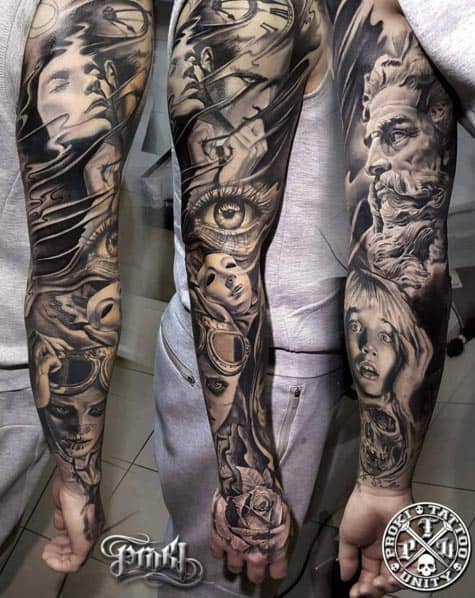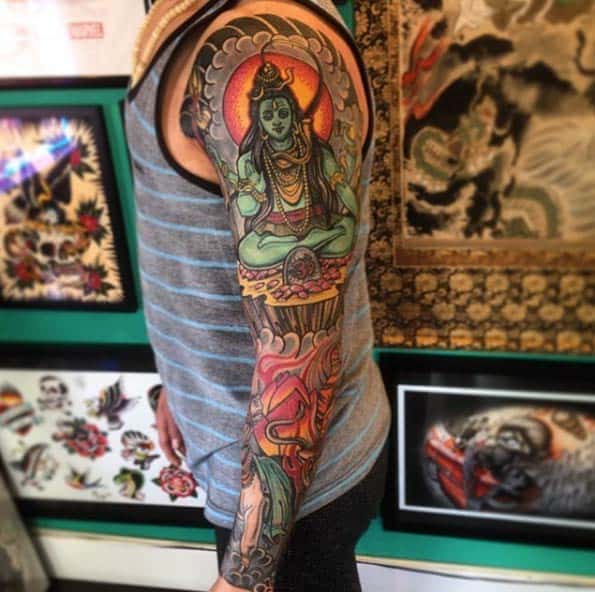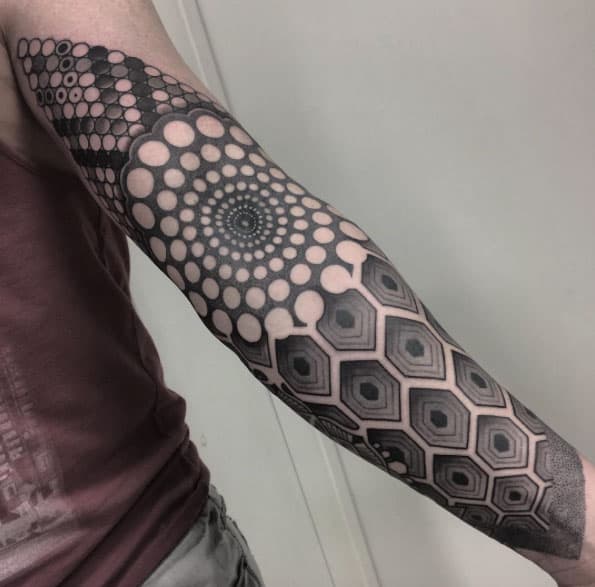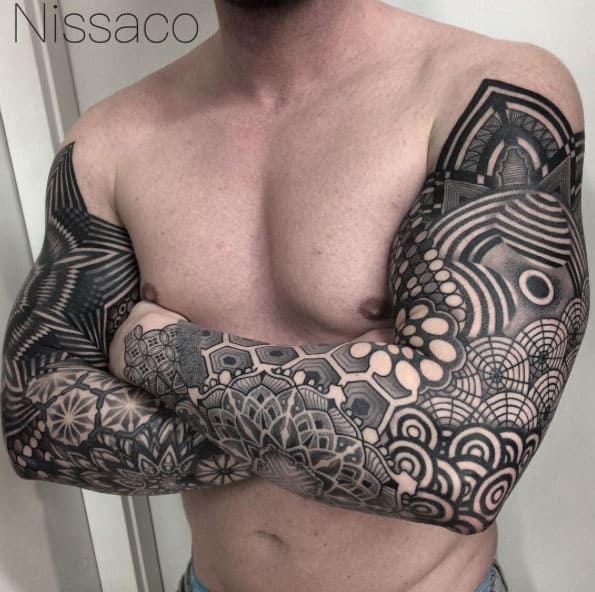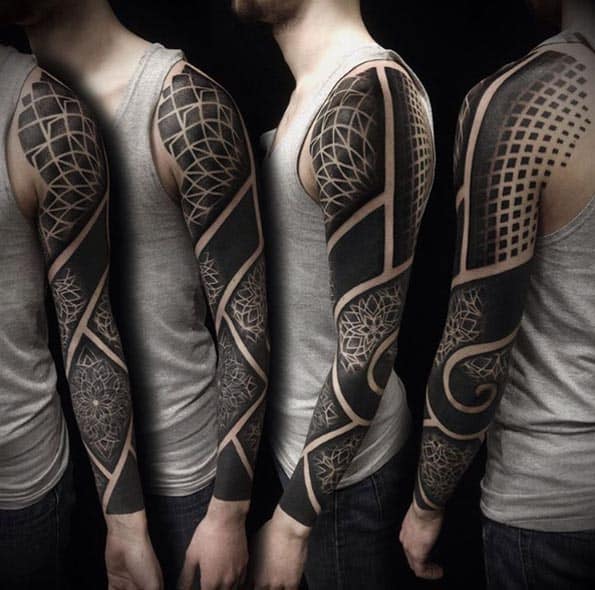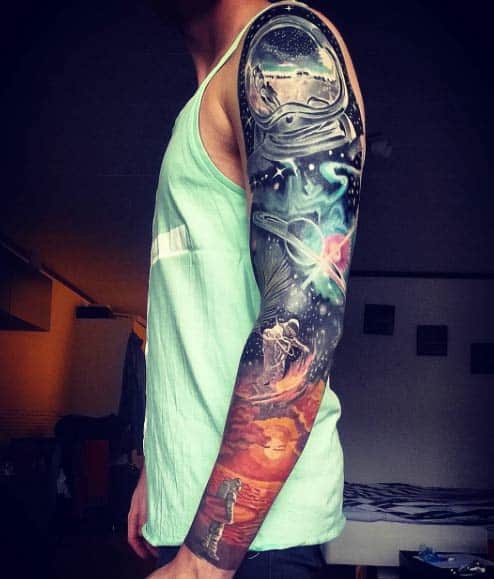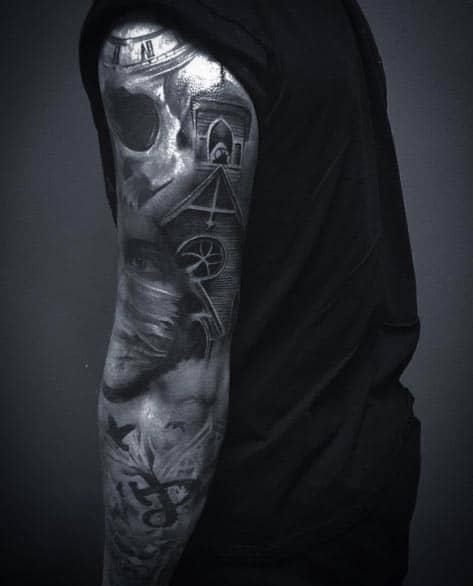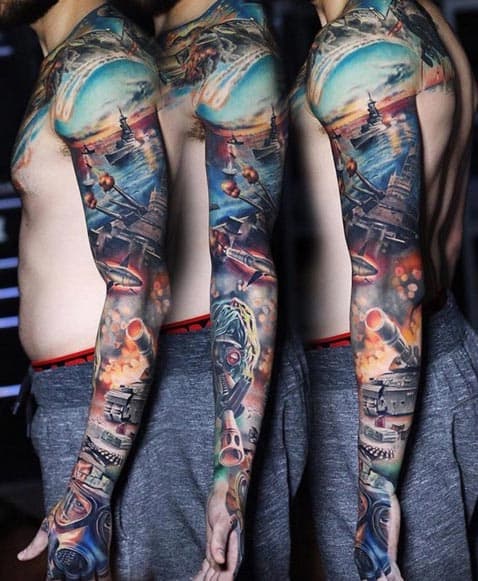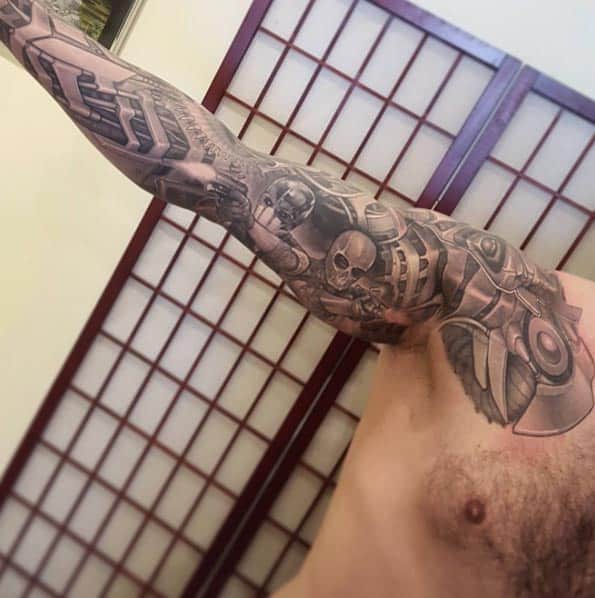 Summary
Sleeve tattoos are one of the most popular tattoo designs in the world over, as they look both beautiful and prominent. Like the sleeve of a garment, they cover the area from the shoulder to the wrist, though some designs may be half sleeved or quarter sleeved. These designs combine a large number of smaller designs, which make creating them a difficult and time-consuming task, but the effort is truly worth the while.