Thinking of doing away with tradition and having a more alternative style wedding? Check out these creative ideas for some wedding day inspiration.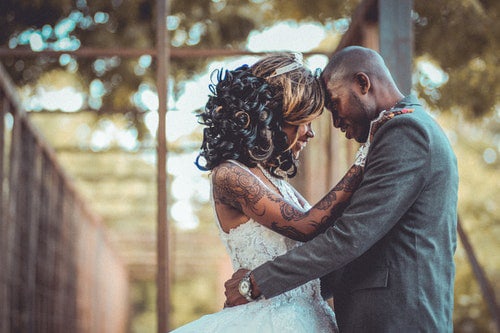 The traditional white-dress wedding is getting less popular by the year and received another push away from popularity this year.
According to the Washingtonian mag, increasing numbers of couples have opted for unique, creative, and alternative wedding arrangements in 2020, bucking the traditional trend.
Tattoos are a big part of this, starting with the wedding band itself.
New Designs for Wedding Bands
A wedding ring is a symbol of the permanency of your union. A tattoo, given its truly permanent state, is a great way of showing this.
However, it's important to note that hand tattoos can and will fade: Bustle explain how.
You'll want to take good care and look into re-inking. Another unique thing you can do is pair a ring tattoo with a ring.
The latest engagement ring style trends provide a lot of curious designs that can be paired with tattoos, such as the wide oval and minimalist designs. Having both would be a truly unique and alternative style.
Influential Cultures
Many alt weddings are defined by a simple subversion of the white wedding. Black dresses, small and intimate affairs, and not using the church to wed are options rising in popularity.
What about taking from other cultures?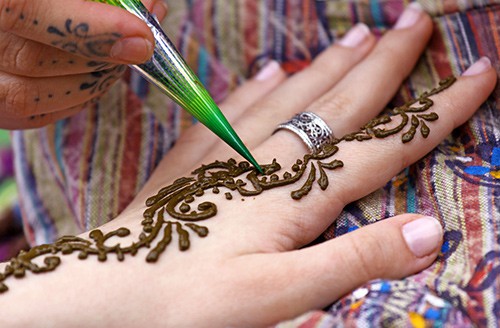 According to Insider, in India, tattoo-like mehndi is the name of the game instead of wearing hand jewelry. You could consider a mehndi style tattoo to commemorate your big day.
Imagery is a big factor in foreign weddings, too. For instance, Fijian weddings usually involve the gifting of a whale's tooth, which has potential for either tattoo or jewelry in your own ceremony.
Recommended: These semicolon tattoo ideas will leave you feeling inspired!
The Ceremony Itself
A classic wedding follows the ceremony, reception, hotel, and honeymoon template. Yours doesn't need to – not anymore.
Small ceremonies are increasingly popular, as is the concept of eloping. Countering the culture of weddings entirely and having your own alternative to the time-honored tradition is as unique as it comes.
Recommended: Need some mountain tattoo ideas? Check out our latest article.
In making it unique, you'll be having a wedding that matches your love for tattoos. Whether for a deeper meaning or for artwork, tattoos are an ostentatious display of your creativity and your personality – applying this to everything in your life will help you to feel as comfortable in your skin as you should be.
This applies to your wedding day, too, and having the wedding day that suits you and expresses your creativity will help it to last long in the memory.
Do you plan on breaking from tradition with your wedding? What do you have planned? We'd love to hear about it down in the comments section!