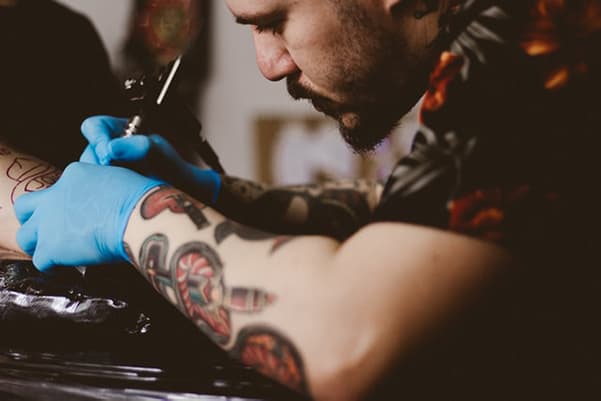 America's tattoo economy is booming, with the industry now worth around $1.5 billion. It is testimony to the love of body art and cultural acceptance of what was once seen as an alternative means of expression.
Celebrities and influencers like Johnny Depp, PewDiePie, and Justin Bieber have done plenty to reveal the extent to which tattoos are moving art.
If you have built up a good collection of personal body art yourself and you think you have what it takes to open a tattoo business of your own, what considerations should you keep in mind?
Planning Your Expenses
The first step towards working out whether or not opening a shop is feasible is to draft a budget that includes all the expenses required.
This includes hiring a workspace (or creating a home tattoo studio if this is allowed in your state), investing in tattoo equipment and massage tables, decorative art, displays, computer equipment, and marketing.
Around 78% of Internet users research products and services online, and those that blog get 55% more web traffic.
New businesses should be particularly savvy when it comes to online marketing since they are building a brand and aiming to extend awareness about their business to their target market. You should also know your ongoing expenses for supplies, marketing, and the like.
Recommended: Check out our guide to mountain tattoos next!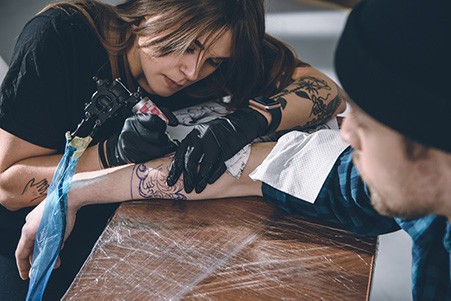 Investing in Insurance
Depending on the state you are in, you may be required to take out workers compensation insurance for employees, even if you just have one.
Tattoo design and artistry is not a dangerous occupation in itself, but any injury that arises during the course of the work activity can be deemed an injury.
This type of insurance also applies to estheticians, since potential injuries can arise from tools, equipment malfunction, or even trips or falls at work.
Investing in insurance will enable you to rest assured that your employees have all the treatment and therapy (and lost wages) that may result from a potential injury.
Making Your Business Appealing
There are many ways that you can attract customers to your studio, one of which is developing your niche.
In one business, different artists will evidently have their own style, but you can really consolidate your business in the market by building your name in one specific style – be it covering scars, specializing in art from one country, or creating anime-style art.
You can also attract more passers-by into your shop by selling other items that complement the art you create. These can include jewelry, piercings, or art pieces.
Recommended: We've got Sailor Jerry tattoos covered in this guide.
The idea should be for your studio to look like a friendly, approachable place where art lovers can stop by and become more familiar with your work, while potentially shopping for other items.
If you are a talented artist and you are keen on opening a studio of your own, analyzing your opening and ongoing costs is key.
You should also invest in insurance and any other legal requirements for a business of your type and size.
Finally, you will need to appeal to your target market via digital and other marketing strategies, plus find creative ways to make your shop feel more like a place people feel like stepping into.