Tattoo art has been a trending form of body adornment since a long time now and the popularity of tattoos is never going to decline. In fact, tattoos are considered one of the most fashionable forms of body adornment and are loved by young and old, men and women alike. The basic purpose of bearing a tattoo is catching attention and a lot depends upon the right design at the right place. One of the coolest types of tattoos are foot tattoos, which are preferred by women in particular as a tattoo peeking out of the high heels can add great sensuality to the look of a woman and make her feel sexy too. Though tattoos on the foot are quite popular, there are some doubts about them which make them different from other kinds of tattoos and one need to give careful consideration before having a foot inked.
Just in case you don't know, great percentage of human population in the society before used to criticize tattoos as well as the wearers of these gorgeous body adornments. But today, a lot more individuals in the world are already realizing their importance and uses. Even so, there are those who still consider tattoos nothing but miseries.
The Pain Felt When Getting Foot Tattoos
Those individuals who have already tried getting tattooed on foot surely know how painful it is to have a gorgeous looking tattoo on the foot. Such pain is even the number one reason why many eager people still haven't tried these tattoos. They are too afraid to have one. The truth is, it is actually normal to feel intense discomfort while you are on the procedure of have these tattoos since these will be inked on the part of your body that has thinner skin and muscles and nearer to the bones. In case you are not ready to feel the intense pain these tattoos may bring, then do not dare to go for them so that regrets will not come your way.
The Healing Process
Their healing process may actually take shorter or longer period of time. In other words, it will differ from one person to another. If the person having these tattoos is careless enough, then it is expected that the healing process may be longer than what is being expected. But if you take good care of your newly inked tattoos as days go by, your tattoos may surely heal faster without you even knowing it. Having a tattoo on the foot successfully and beautifully inked on your feet is not just a responsibility of the tattoo artist. You also have your own part, and this is to take good care of these tattoos as they go through the healing process. Most of the time, it will take you 2-5 days before you can finally say that everything is fully recovered already.
Advantages
One big reason why a lot of individuals are going for tattoos on the foot these days is the fact that it can be extremely advantageous on their part. Yes, you read it right. There are many advantages that a foot tattoo can always provide, and some of them are the following:
Disadvantages
If there are some amazing advantages a tattoo on the foot can give, then it is also expected that can disadvantageous on your part, at some point of your life. Remember, there are still some other people in the world who consider tattooing an undesirable thing to be done in a person's life. With this, disadvantages will always be there for sure. Here are some of the advantages:
Celebrities Wearing Tattoos On The Foot
As what being shown in the international television screen, there are a number of famous personalities who have their own sets of body tattoos. Here are some names of these stars who are more than proud to reveal their own tattooed foots:
Popular Design Options
There are several tattoo design options available for the foot and the bearer can pick the one which matches his choice in terms of size and pattern. While some can go for small sized tattoos covering the foot area specifically, others can go for a long and more intricate tattoo design, starting from the foot and extending through and ankle and reaching up the calf. Here are some popular tattoo designs for foot: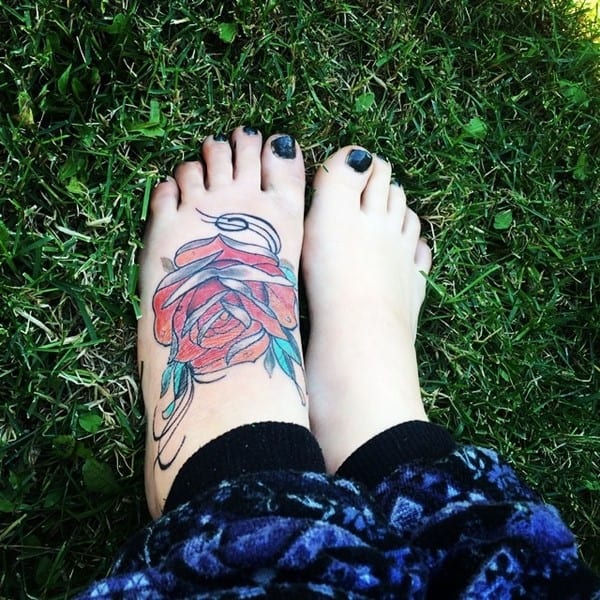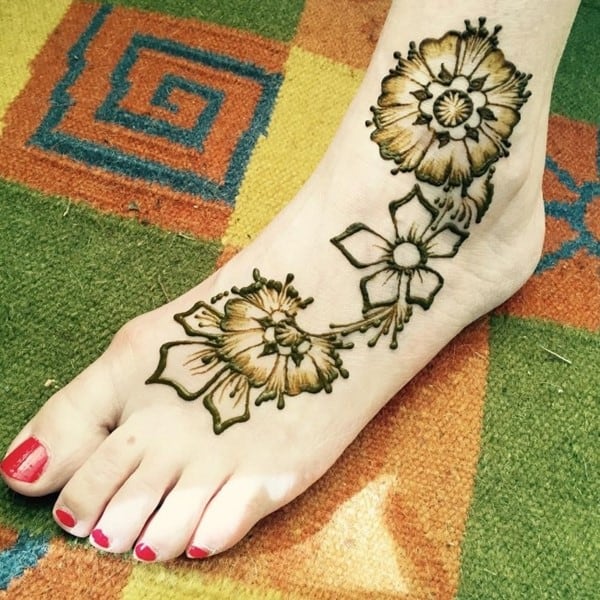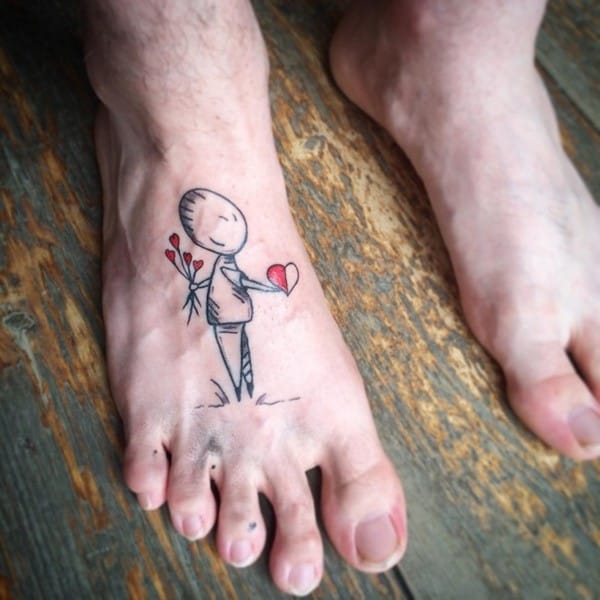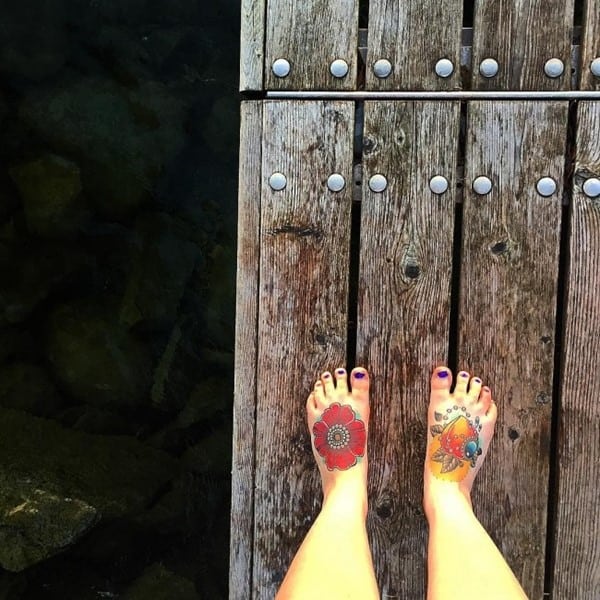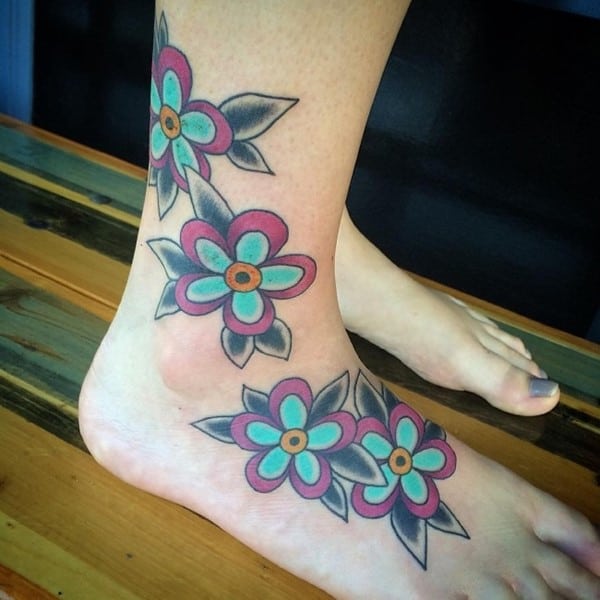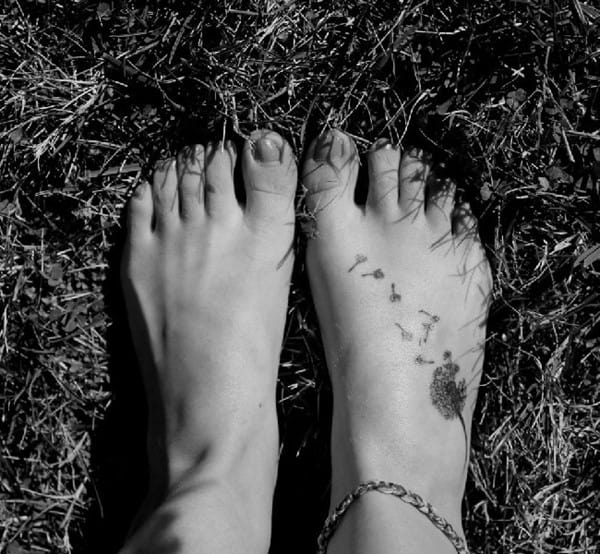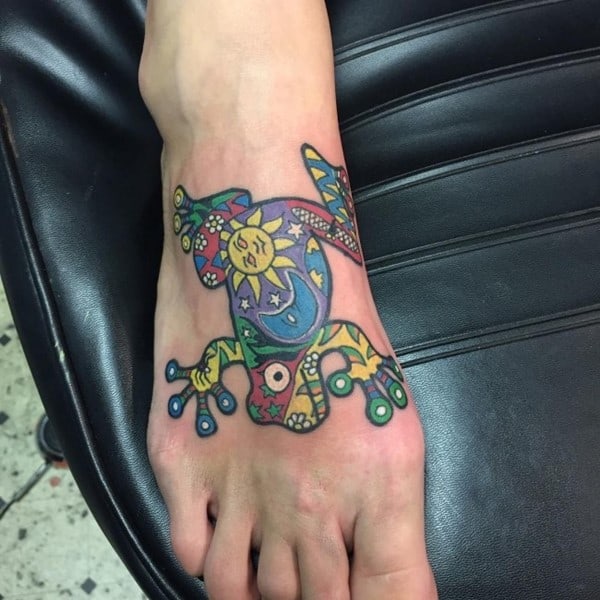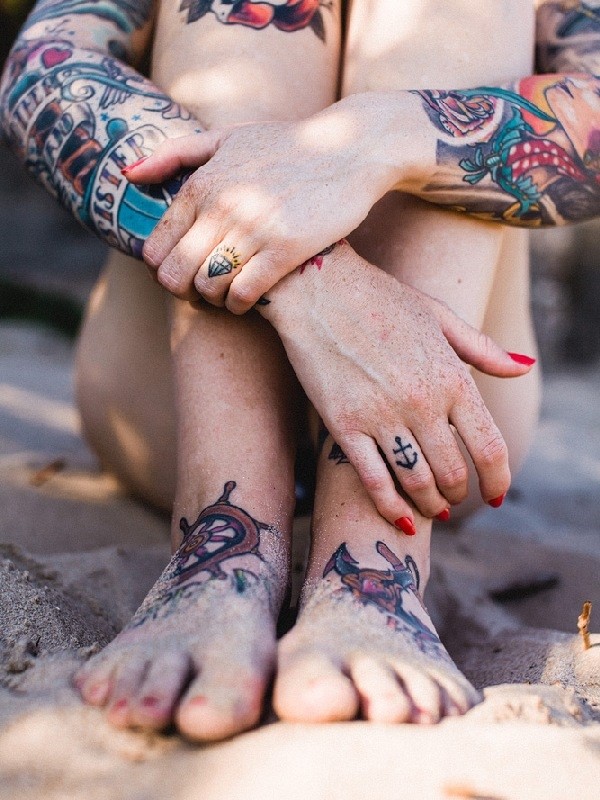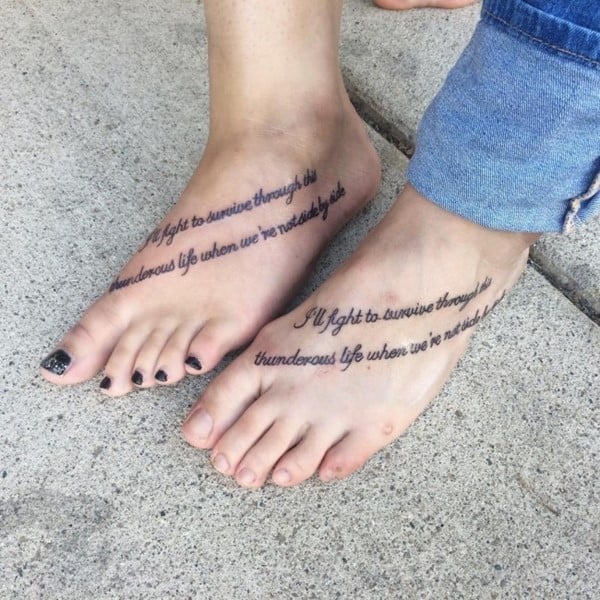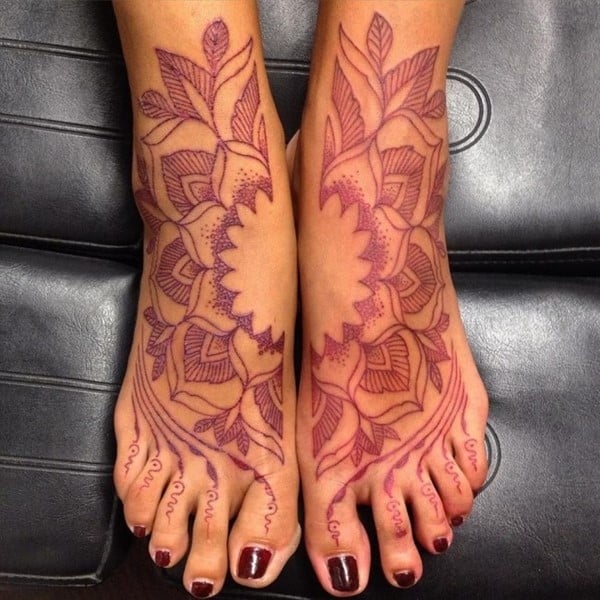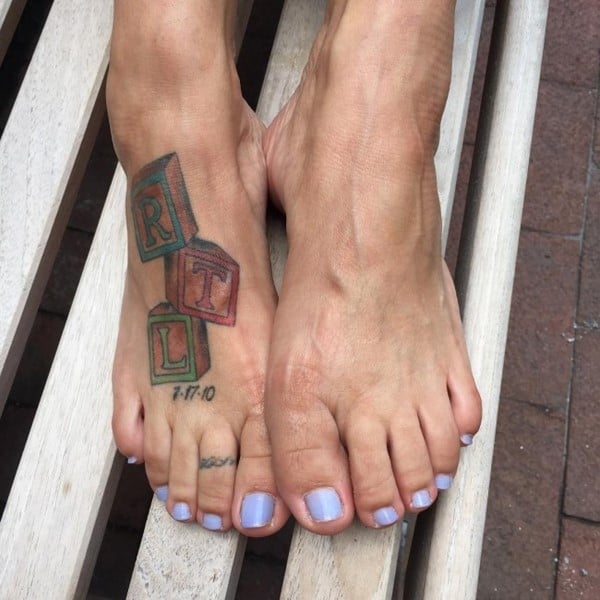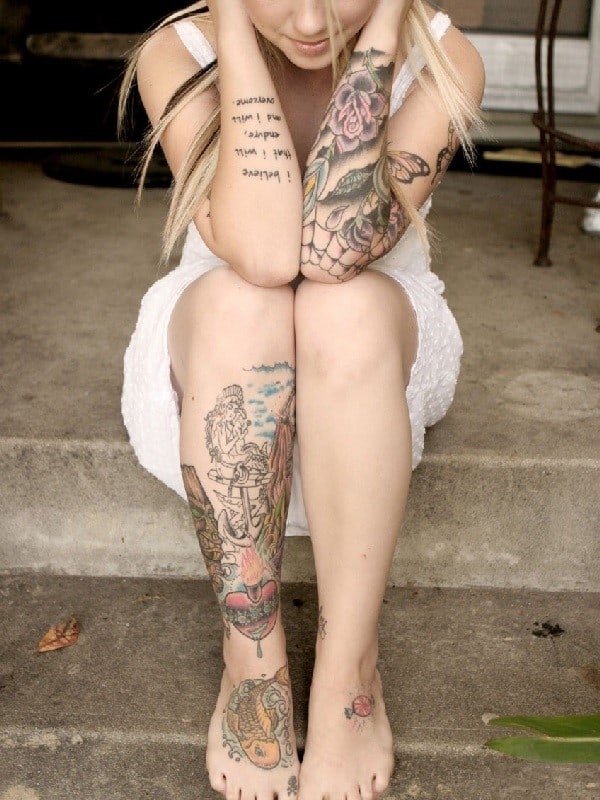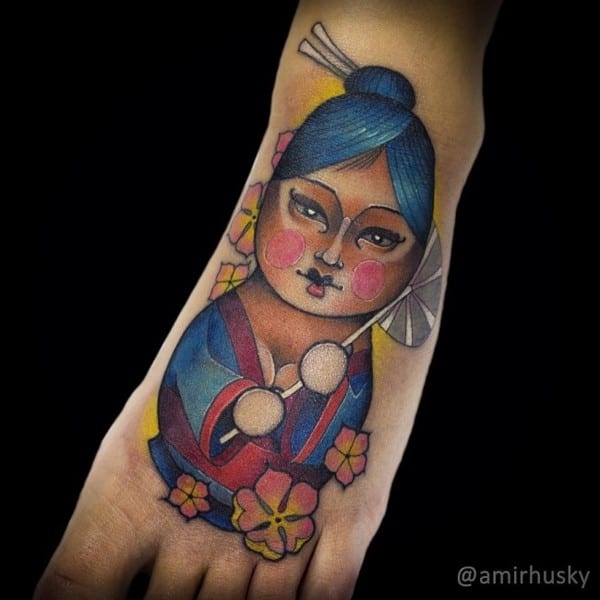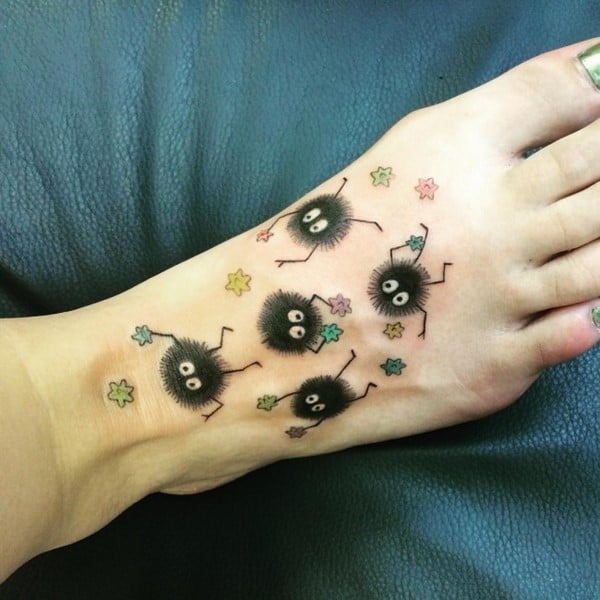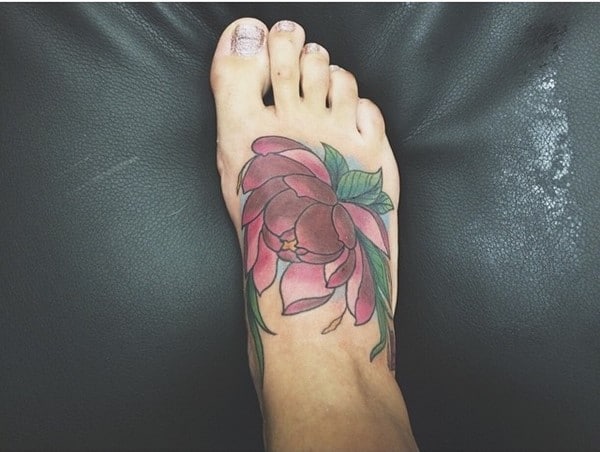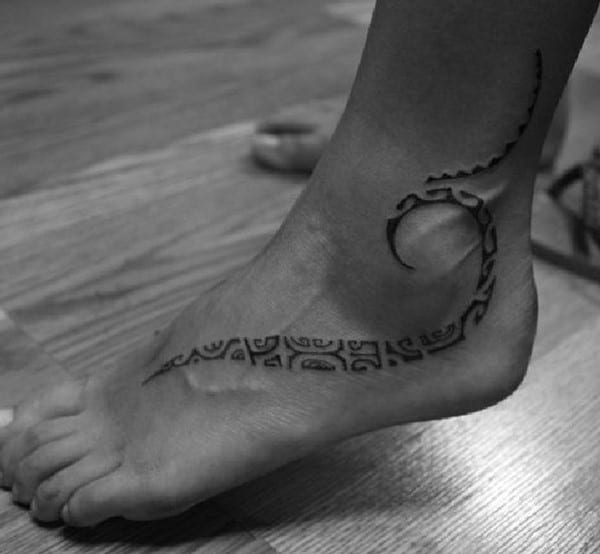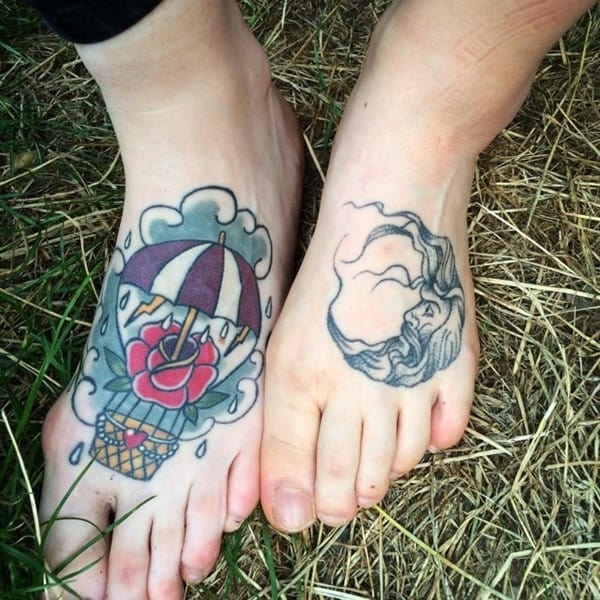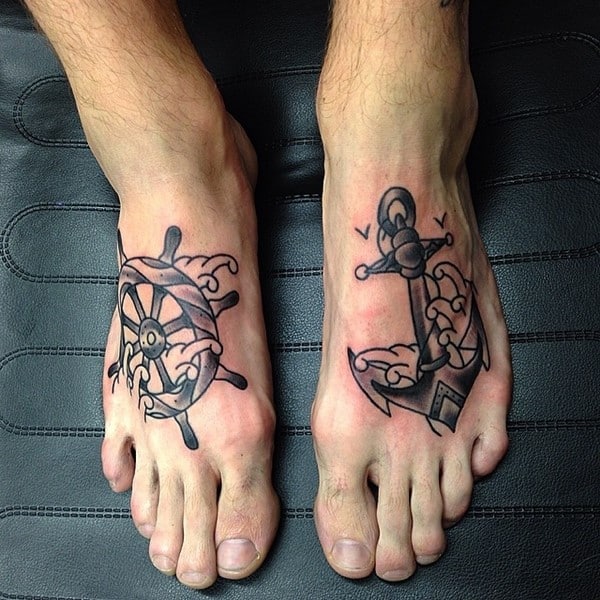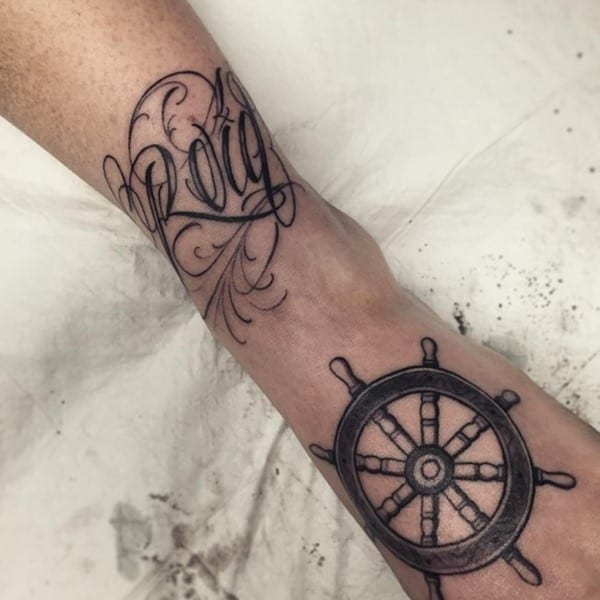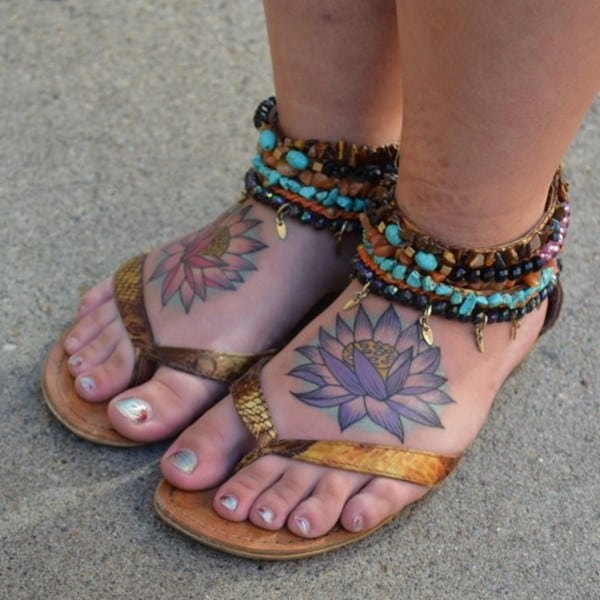 Tattoos on the foots can be a complicated issue, which can turn out to be discouraging factors from having these inked. It has been a common observation that foot tattoos bear a tendency to fade after some time but it really varies from person to person and the level of care given to the tattoo. While some people are very concerned about care and hygiene of their feet and tattoos in this area, others are not so careful and this results in compromise with the quality.
These tattoos need to be protected from over exposure to the sun in the beginning stages and the area needs to be kept clean and moisturized if you want your tattoo to stay on in a good condition. Another reason of the fading of tattoo on the foot is the fact that some people get a new layer of skin on the feet after a certain period of time, which may lead to the blurring of the tattoo. One more issue that arises in relation to these tattoos is the amount of pain that has to be borne for having them inked as the foot area is closer to the bone and the pain may be considerably more in comparison to other areas. Therefore, a person must be aware and willing enough to bear the pain of having a foot tattoo inked, though the expertise of the tattoo designer can bring its level down to a significant extent.
They may take a longer while to heal as the area is exposed to abrasion from clothing and the ground. The bearer may be instructed to avoid wearing shoes and socks during the healing period and this can sometimes cause infections. They may cause itching and sensitivity in the affected area and one must avoid scratching them during the initial stages in particular. Despite these factors working against tattoos on the foot, they still continue to be high on popularity because of their striking looks and ability to be concealed when required. Good care and services of a professional artist can make getting tattoo on the foot done a lot easier and safer.
Typical Yet Gorgeous Designs
Without a doubt, there are a hundreds of options that you can choose from when it comes to tattoo designs for foot. Some of these designs may be not that appealing in your eyes, while there are some that can surely stir the interest within you. This is actually why you need to carefully choose the design that you want to get tattooed on your foot. Here are some of the common but beautiful tattoo designs for foot:
Floral Design – One of the famous and gorgeous designs chosen by thousands of tattoo lovers to be engraved on their body is a floral design. Some people think that it is just a too simple design for them. Yes, this is a simple tattoo design, but the secret of making such design extra gorgeous lies on the hands of the professional tattoo artist.
Toe Rings Design – If you don't want to display your tattoos on foot obviously, then toe rings might be perfect for you to consider. Such design is being tattooed on the toes, but it is still called a tattoo on the foot.
Heart Design – Who would have known the very usual and widely used heart tattoo design on the foot? This might be a common one, but a professional tattoo artist can always make this tattoo design option a much better one.
Butterfly Design – Another common design for foot is the image of a butterfly. This is the choice of a lot of women in the world since butterfly also symbolizes femininity like a floral design.
Final Words
Foot tattoos are certainly unique and flexible kinds of tattoos that can ever be seen in a person's body. Whatever the purpose of having these tattoos, one thing is for sure and this is the fact that these can serve their purpose well.
Overall, their popularity is immense, but the fact remains that these tattoos are not so easy to have, because of the pain and complications involved. If you are looking to have a foot inked, you must be seriously committed for it to go through the tough process. Also, getting an expert artist to do it makes a great deal of difference and so does the level of attention and care you give to your tattoo on the foot. In the end, when you see a beautiful tattoo peeking out of your sandals, you will realize that all the pain borne and effort put in was absolutely worth it.