Are you keen to get an Egyptian themed tattoo? Wondering which symbol or design to choose? Here are 75 amazing Anubis tattoo ideas.

If you're interested in Egyptian mythology or are just looking for an exciting tattoo that has a deeper meaning and significance, you may want to consider an Anubis tattoo.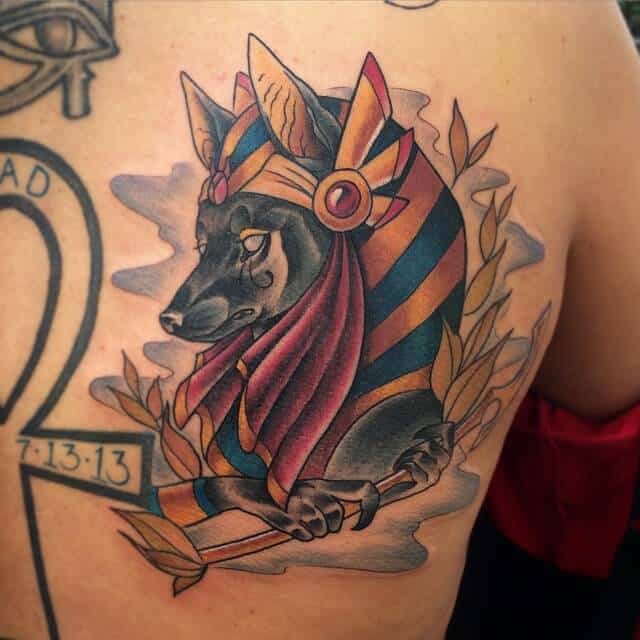 This popular Egyptian symbol depicts one of the ancient civilization's gods and is a dramatic and eye-catching choice whether included as part of a larger design on the back, arm or leg or whether as a standalone unique design.
If you're looking for some inspiration, check out these 75 amazing Anubis tattoo designs that are sure to be just what you're looking for.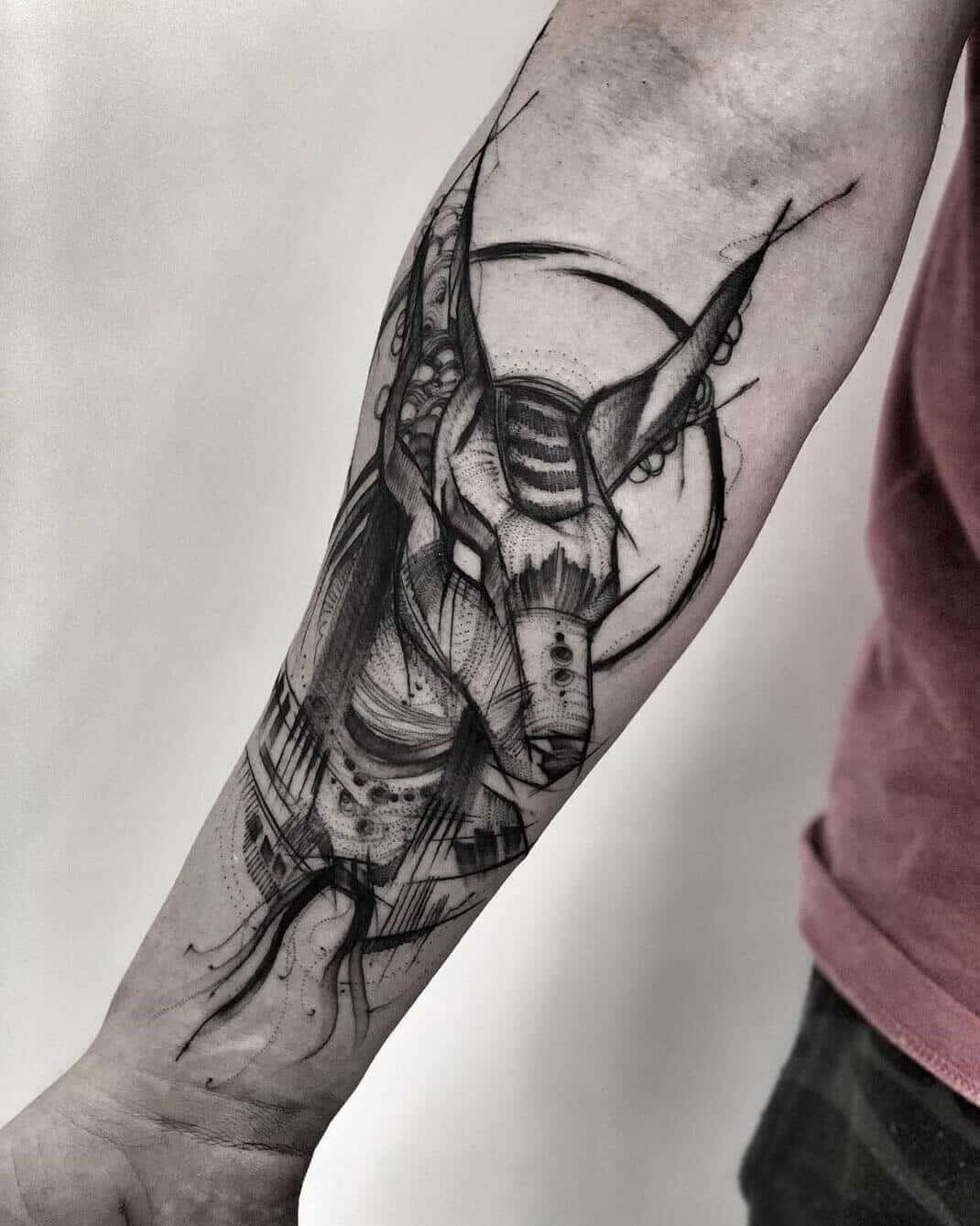 What is the History of Anubis?
If you're considering these exciting Anubis tattoo ideas, you'll need to know a little more about the history and background of this fascinating character from Egyptian mythology.
Anubis was the god of the underworld as well as the god who judged the dead by weighing their hearts to determine their worthiness to enter the afterlife.
While many people tend to think of gods of death as being evil, this certainly wasn't the case with Anubis, who was actually a primary god responsible for keeping evil away from Egypt.
Recommended Next: Take a look at our big guide to collar bone tattoos.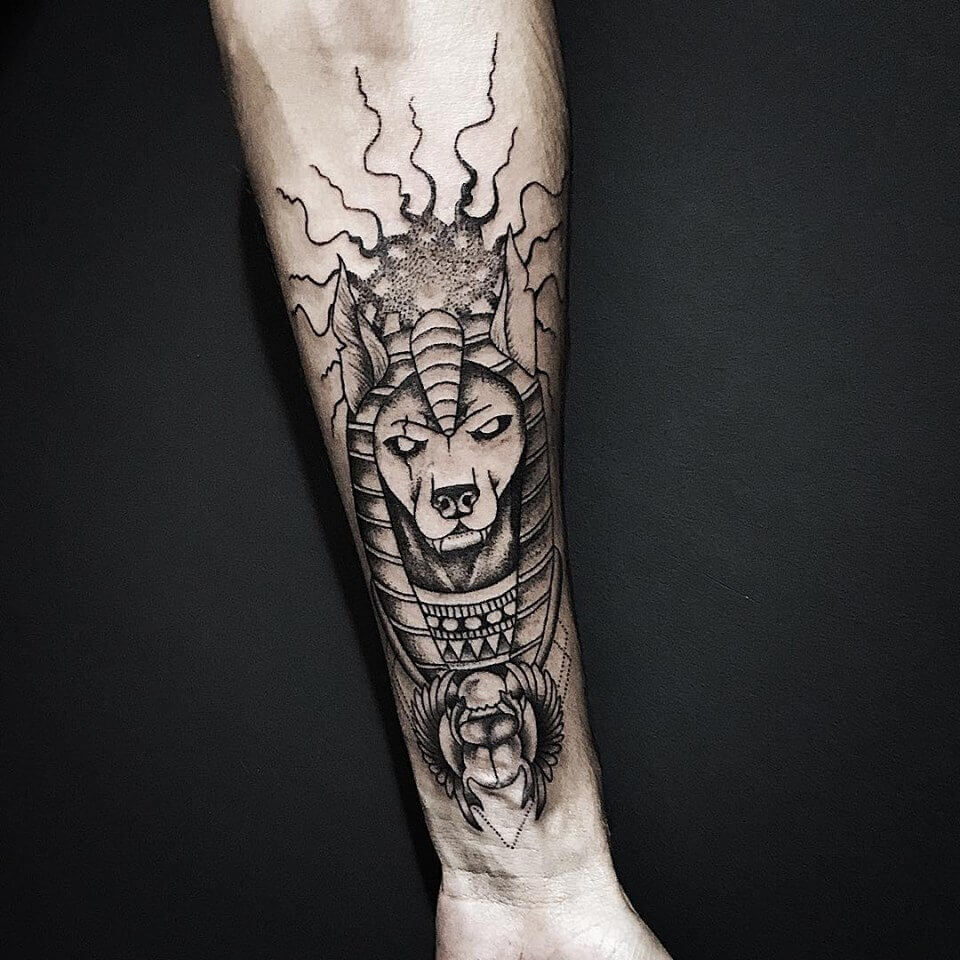 Anubis can be recognized by his human body and jackal head, which is why ink representations of him look a little like an Egyptian dog tattoo.
Recommended: Don't miss our guide to henna tattoo designs next.
As one of ancient Egypt's oldest gods, it was believed he invented mummification and was responsible for teaching it to the people.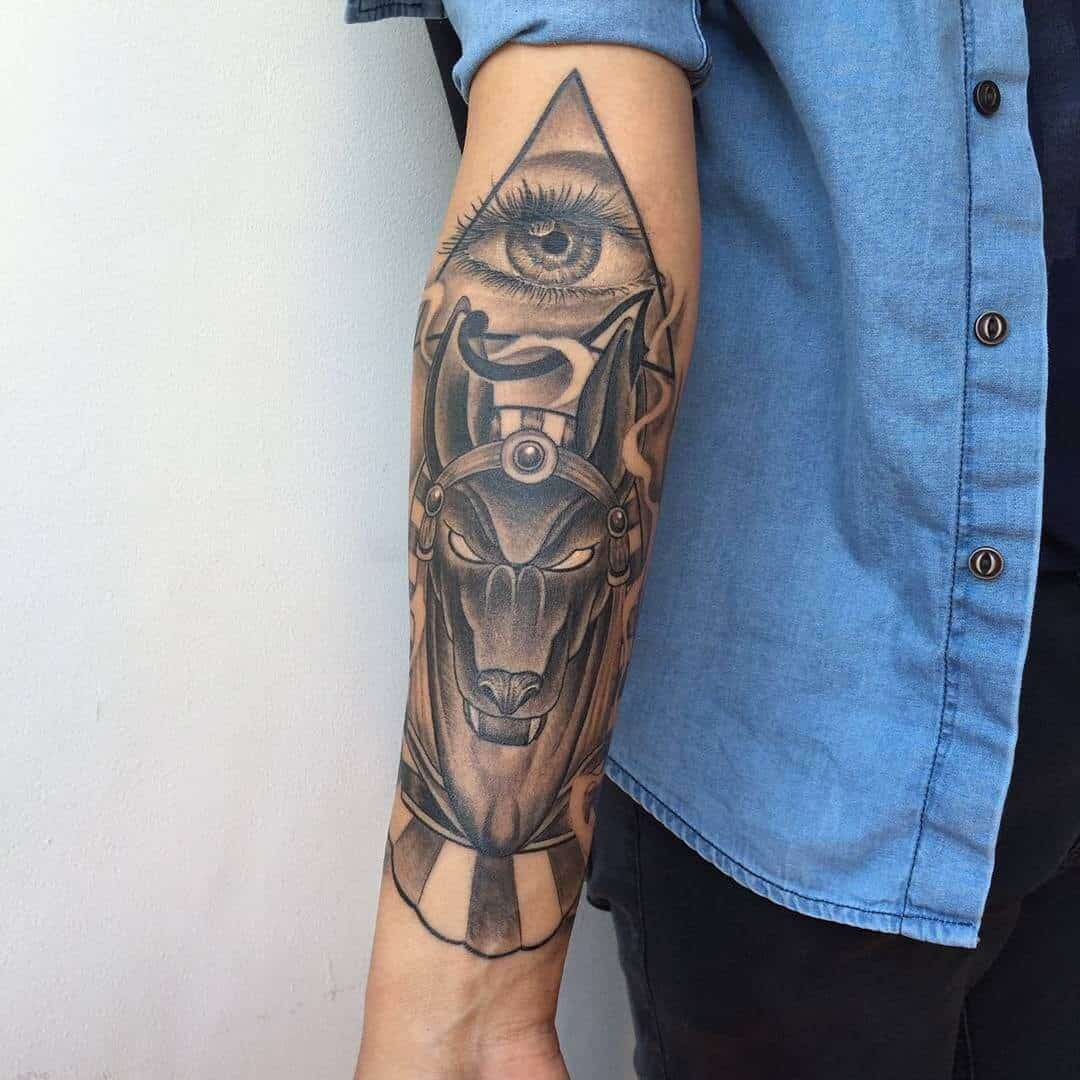 Some archaeologists think that Anubis was a god inspired by real-world jackals who were known to dig up human bodies that hadn't been buried sufficiently deep.
The theory goes that a dog-like god could be evoked to control the canine scavengers, and Anubis was often depicted on royal tombs.
These depictions can be seen in modern form in an Egyptian jackal tattoo.
Recommended Article: Don't forget to check out our post on helix piercings after this!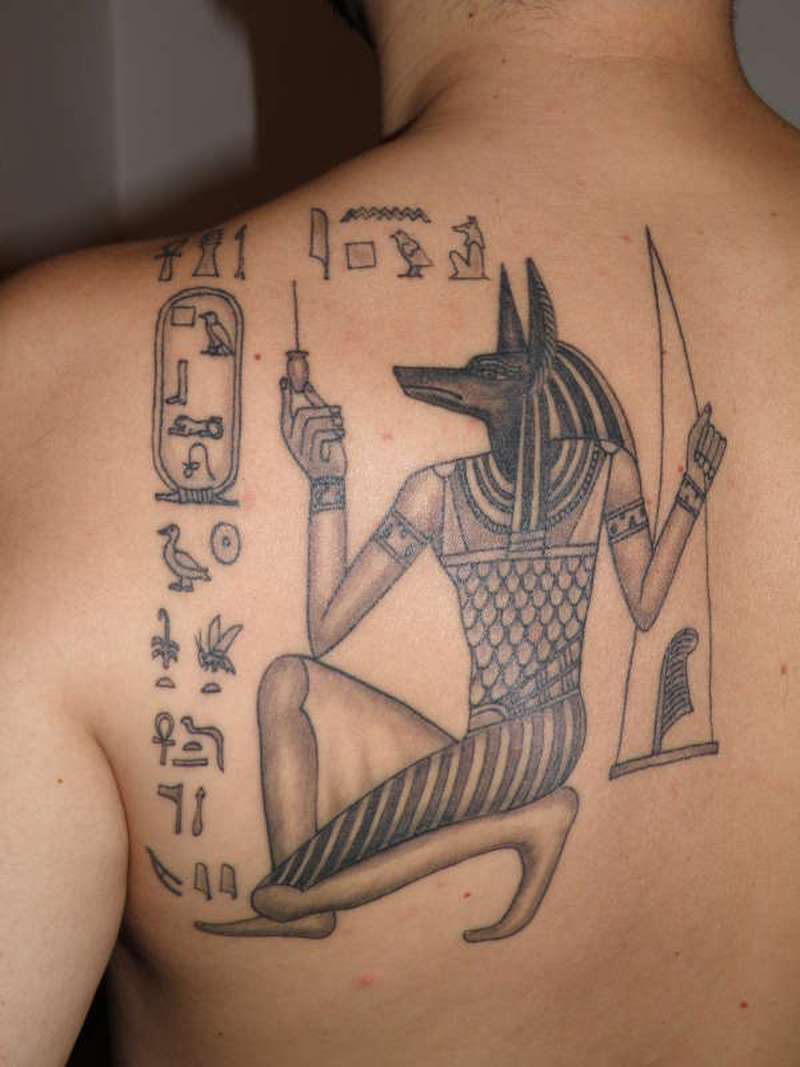 For centuries, Anubis was one of the most powerful and popular deities in Egypt, even while other religious beliefs and cults came and went. Originally said to be Hesat and Ra's son, in later years, he was reimagined as Osiris' son.
Recommended Next: Don't miss our guide to Egyptian tattoos next!
The main role of Anubis was to embalm the body, to guide the soul and to protect the tomb. This is why depictions of this god were seen so often displayed on the walls of tombs and in images showing funeral rites.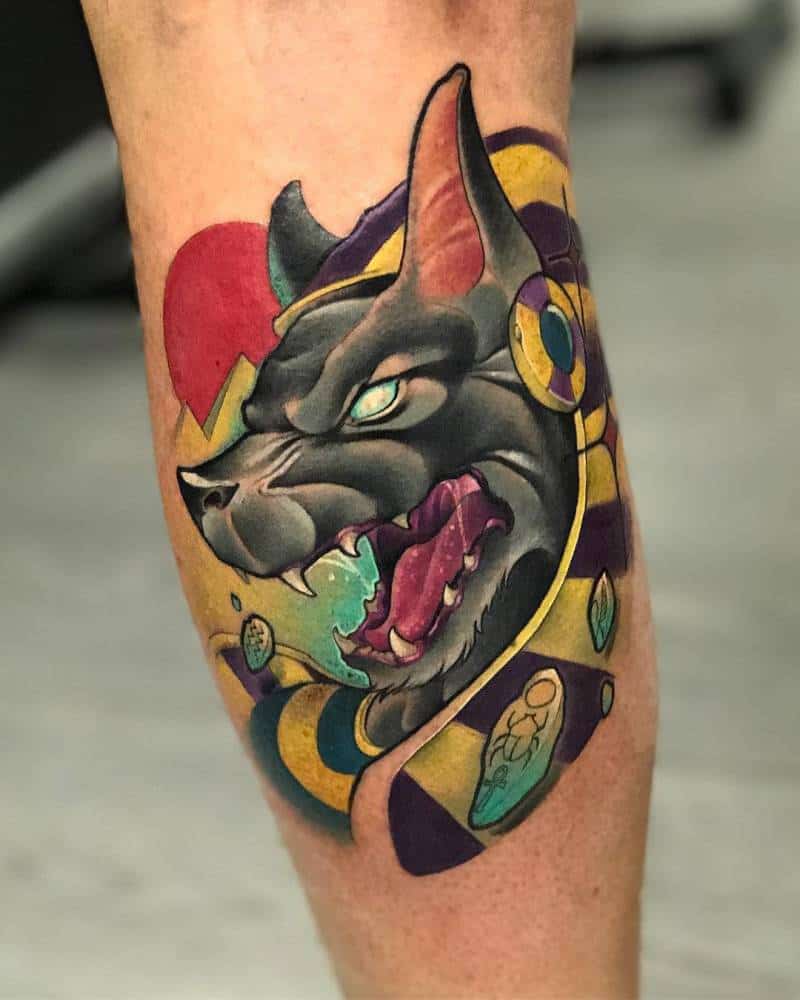 According to myth, he was instrumental in helping the goddess Isis to embalm Osiris, her husband. For this reason, the priests working in the process of mummification would wear masks that showed a jackal's face.
Legends also said that when Osiris died, his organs were given to Anubis as a gift. The tradition, therefore, was to offer the god some of the parts of the deceased.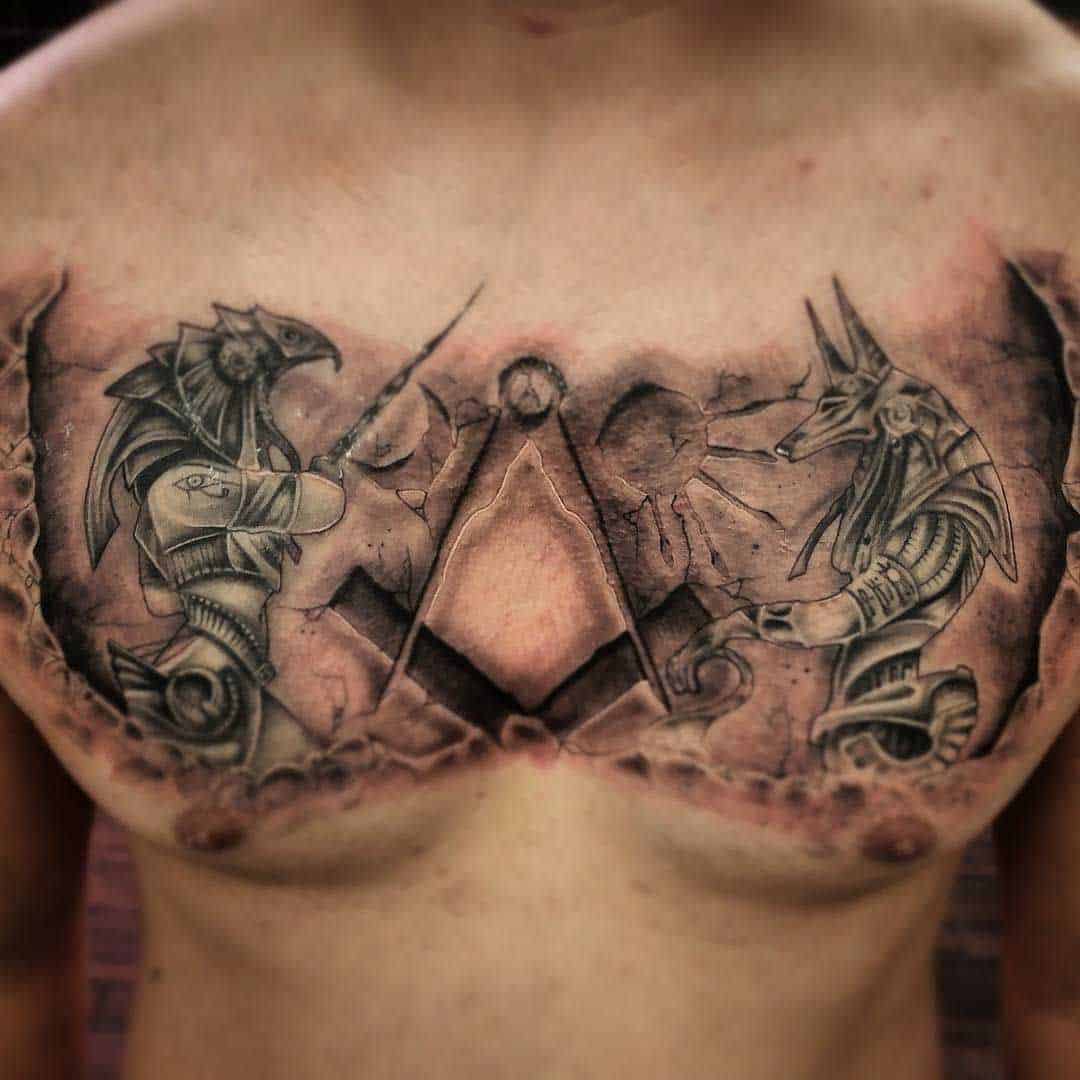 In more recent years, Anubis has been found appearing in many different pop culture forms. He has appeared in books, movies, and video games throughout the 20th century and on into the 21st.
Modern artists frequently imagine the powers of Anubis as something far more sinister than they were traditionally believed to be, yet the essential element of his character remains – that, while we have no choice over our destiny, the god with the jackal head had the power to judge them and to decide whether or not they were worthy of eternal life.
Recommended Reading: Check out our huge guide to cloud tattoos next!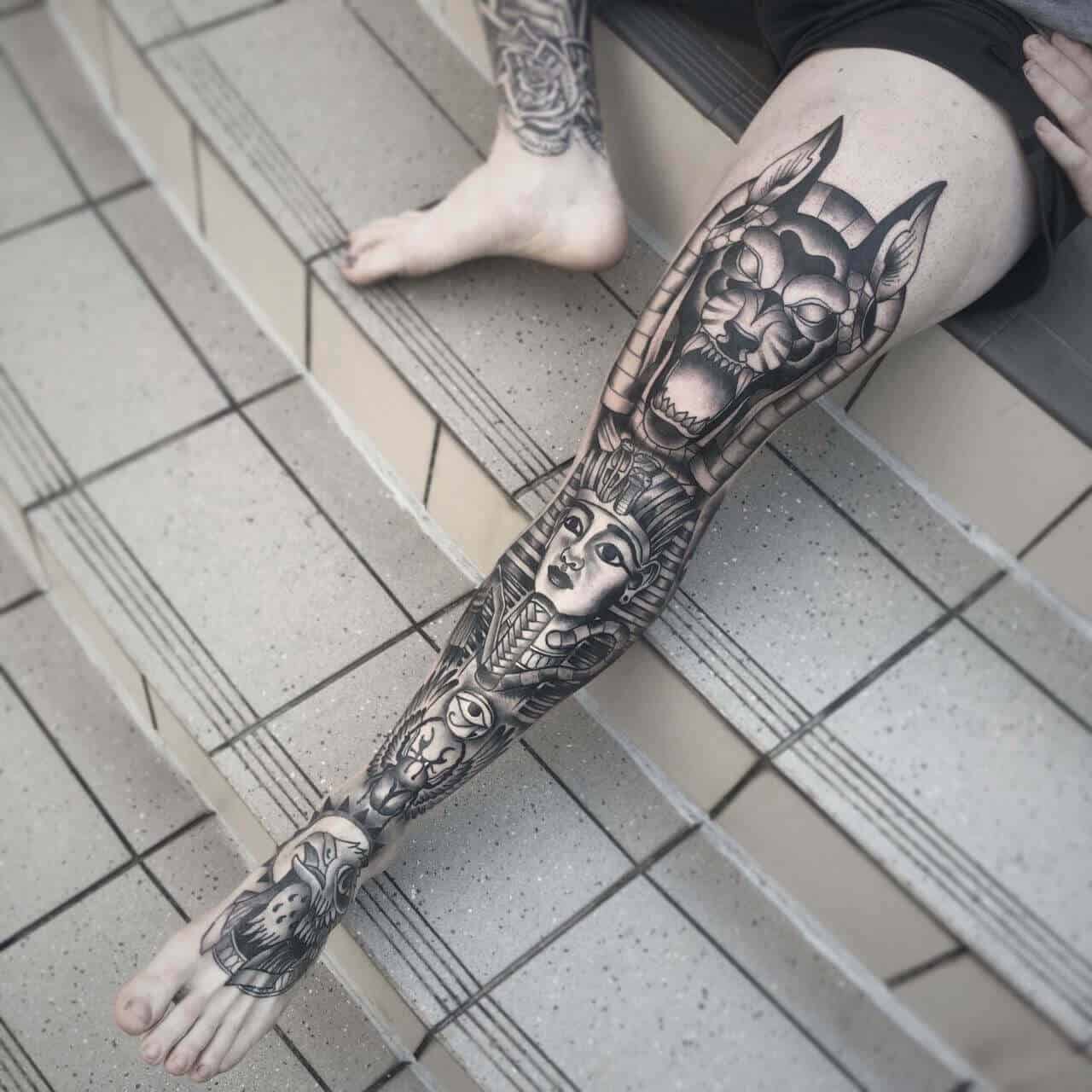 What Does An Anubis Tattoo Mean?
If you're considering getting an Anubis Egyptian god tattoo, you'll probably need to know what it represents before getting it inked onto your body forever. The Anubis tattoo meaning can vary depending on the beliefs of the individual.
At its most basic level, an Anubis tattoo drawing could simply be a representation of a love of Egyptian culture and a desire to show honor to the traditions of the past, especially for someone who has Egyptian roots or who has an affinity with the country.
However, there are many other meanings that can be attributed to an Anubis tribal tattoo. For example, some people see the god Anubis as a representation of a new life or a new path for the future.

When they decide to leave an old way of life behind them and to embark on a new relationship or venture, they may choose to get an Anubis tattoo sleeve to reflect this.
For others, the connection of Anubis to the underworld and the afterlife is the main attraction of this tattoo design.
Some people want to commemorate someone who has already passed away to suggest that they are still with them, even beyond death.
Others want to emphasize their belief in eternal life.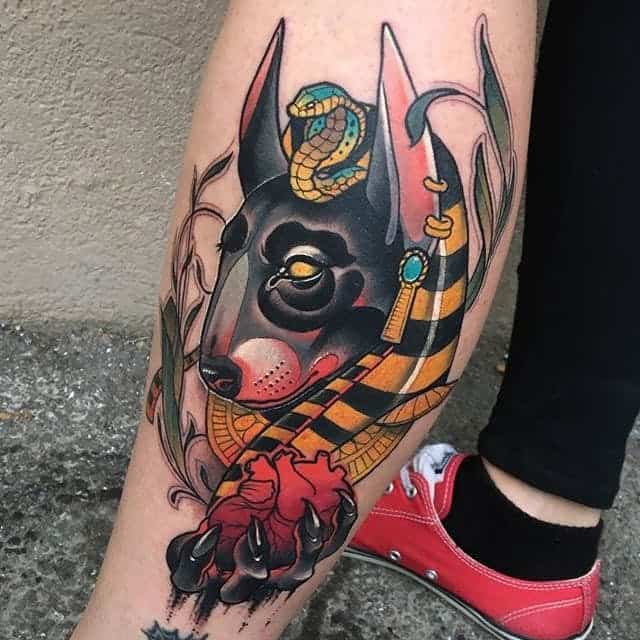 Some Of The Best Anubis Tattoo Ideas
If you're looking for inspiration for tattoos involving this ancient Egyptian god, you may want to consider two popular images of this mythological creature.
Recommended Next: Don't miss our ultimate guide on eyebrow piercings.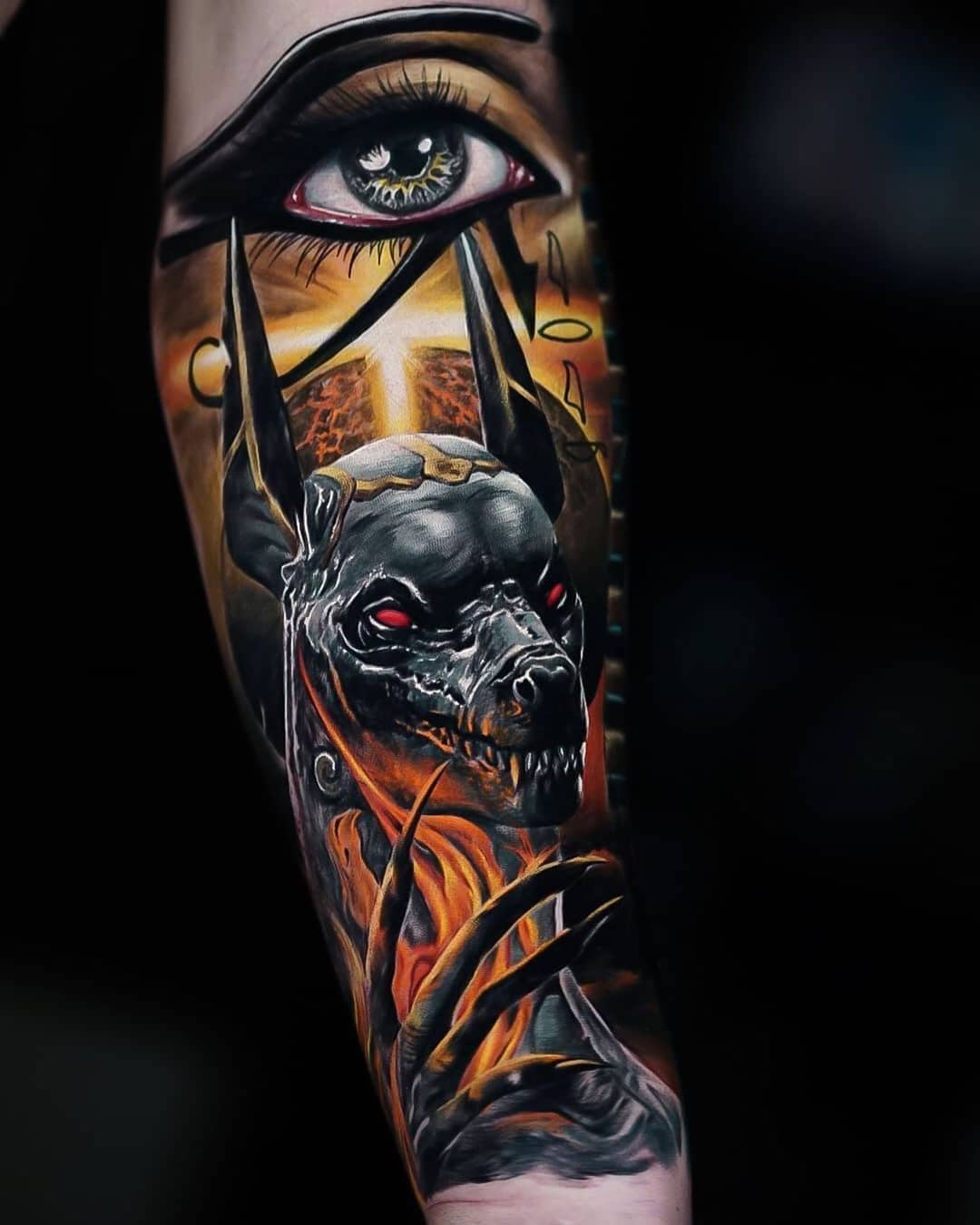 An Anubis head tattoo is a large, intricate and detailed design that is ideal for larger areas of the body such as a back piece or sleeve. It can be a simple black outline or a bright and colorful design – either way, it is sure to catch the eye.
It is especially effective when surrounded by other Egyptian hieroglyphics or recognizable symbols such as the ankh, which works well with the Anubis theme since it also represents eternal life.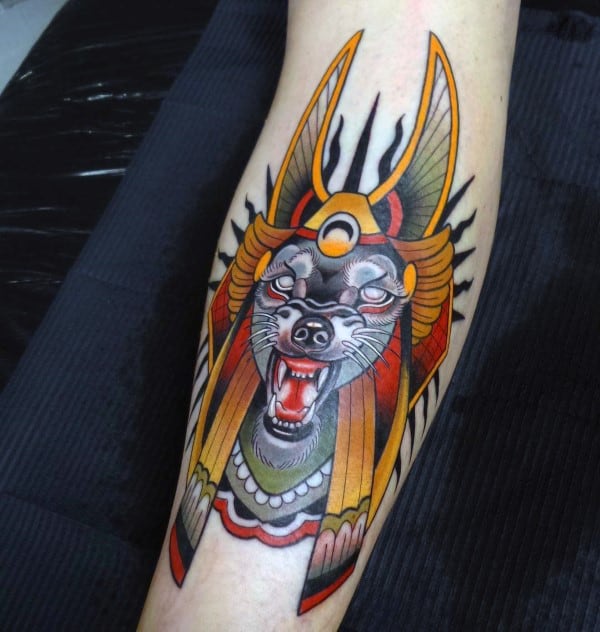 Often, the Eye of Anubis tattoo is a popular choice. The Eye of Horus is a recognizable Egyptian symbol, however, it's connected with Anubis too.
Recommended: Take a look at our big guide to mermaid tattoos next!
As the symbol is sometimes used as a way of offering the deceased person's soul a safe passage to the afterlife, it's easy to see why it's associated so closely with Anubis.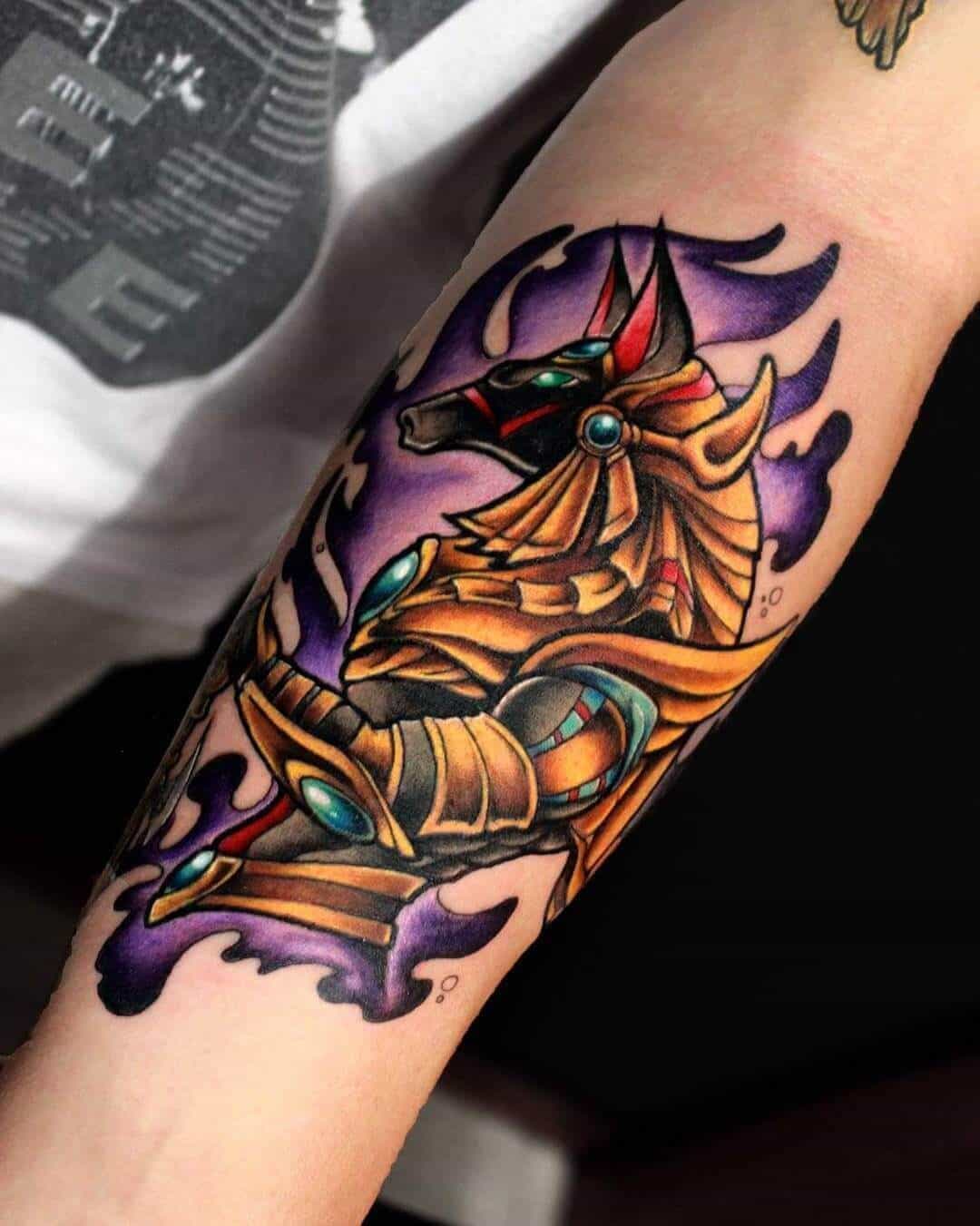 An Eye of Anubis design has a meaning that varies depending on each wearer. It could be seen as a protective token, as a representation of eternal life, or even a symbol to indicate transcendence to another plane.
This smaller tattoo tends to work well on the hand, ankle or even the back of the neck where it can have an especially powerful effect.