Tattoos are nothing less than a style statement as they do the dual task of attracting attention as well as getting across the attitude of the bearer to the onlookers.
Though the placement of the tattoos is determined by the size and design and more importantly the personal decision of the bearer, some spots of the body are favored more than the others for having a tattoo etched on them.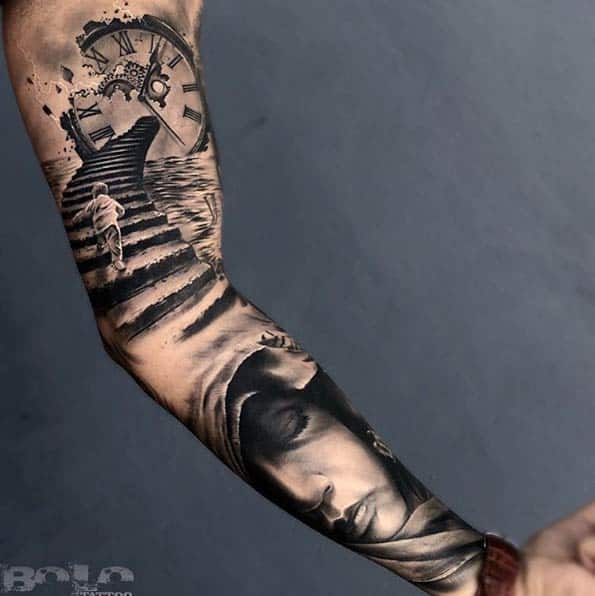 One of the favorite tattoos among the young and the old are sleeve tattoos. Though the design started as a common one for males, many women are also spotted with the same today.
Tattoo sleeves are being cashed in by several garment companies, which have launched products that look similar to tattooed sleeves in appearance, though they are just designs featured on mesh fabric.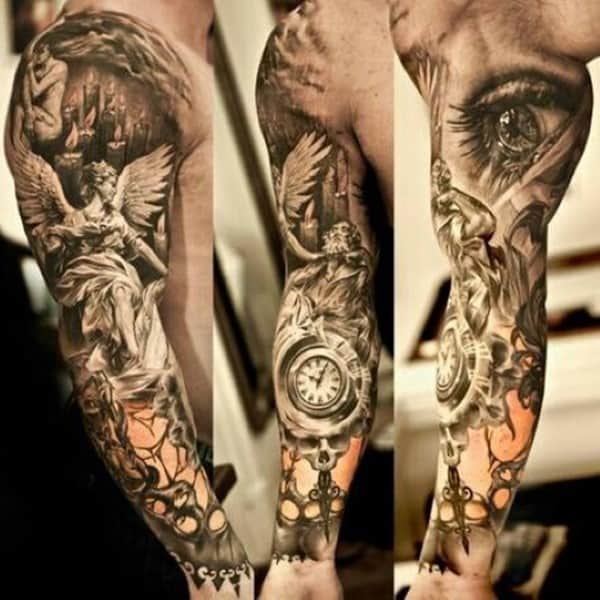 Some Amazing Design Ideas for Arm Tattoo Sleeves
These tattoos have their own sets of breathtaking tattoo designs. These designs are products of the creative minds of several credible tattoo artists. Here are some of these beautiful designs:
Full Sleeve Jesus Christ Tattoo – This is a popular amazing design worn by those people who are religious enough. Of course, the image of Jesus Christ is the one being tattooed in the body here. Sometimes, it is accompanied with a design that depicts His sufferings.
Sleeve Tribal Tattoo – If you want very eye-catching design, then this one is a perfect choice. A good example is the Maori tattoo design. Such design is packed with beautiful tribal elements like the matau and the spirals.
Sleeve Pin-Up Tattoo Design – This is another popular and beautiful design that you can consider. This is very popular among men. They love having pin-up sleeve for the girl they love the most. Some men even choose to pin up the image of their moms in order to show how they love their mothers. For cool dads out there, they choose to engrave the images of their children. How sweet is that, right?
Sleeve Realistic Tattoo – This tattoo design for sleeves is also the common choice of many, regardless of the gender. Some of the examples of realistic tattoo designs for sleeves are flowers, animals, and plants. It is very common to see nowadays a gorgeous rose sleeve on men and women. For animals, peacocks and Phoenix are good subjects.
Sleeve Warrior Tattoo – This tattoo design will exude strength and power among its wearers. Of course, this design involves a particular warrior image with his or her weapons on her or his hands. It can be incorporated with a design in which the warrior is in the war field.
Without a doubt, sleeve tattoos are gorgeous adornments that you can engrave on your arms. These can absolutely boost your attractiveness towards the opposite sexes. These can also be the reflections of your inner personality. Just go with a reliable tattoo artist and you can surely have the tattoo design you like engraved on your arms.