Take a close look at Scarlett Johansson's tattoo collection in our guide. We also explain the meanings behind her tattoo choices.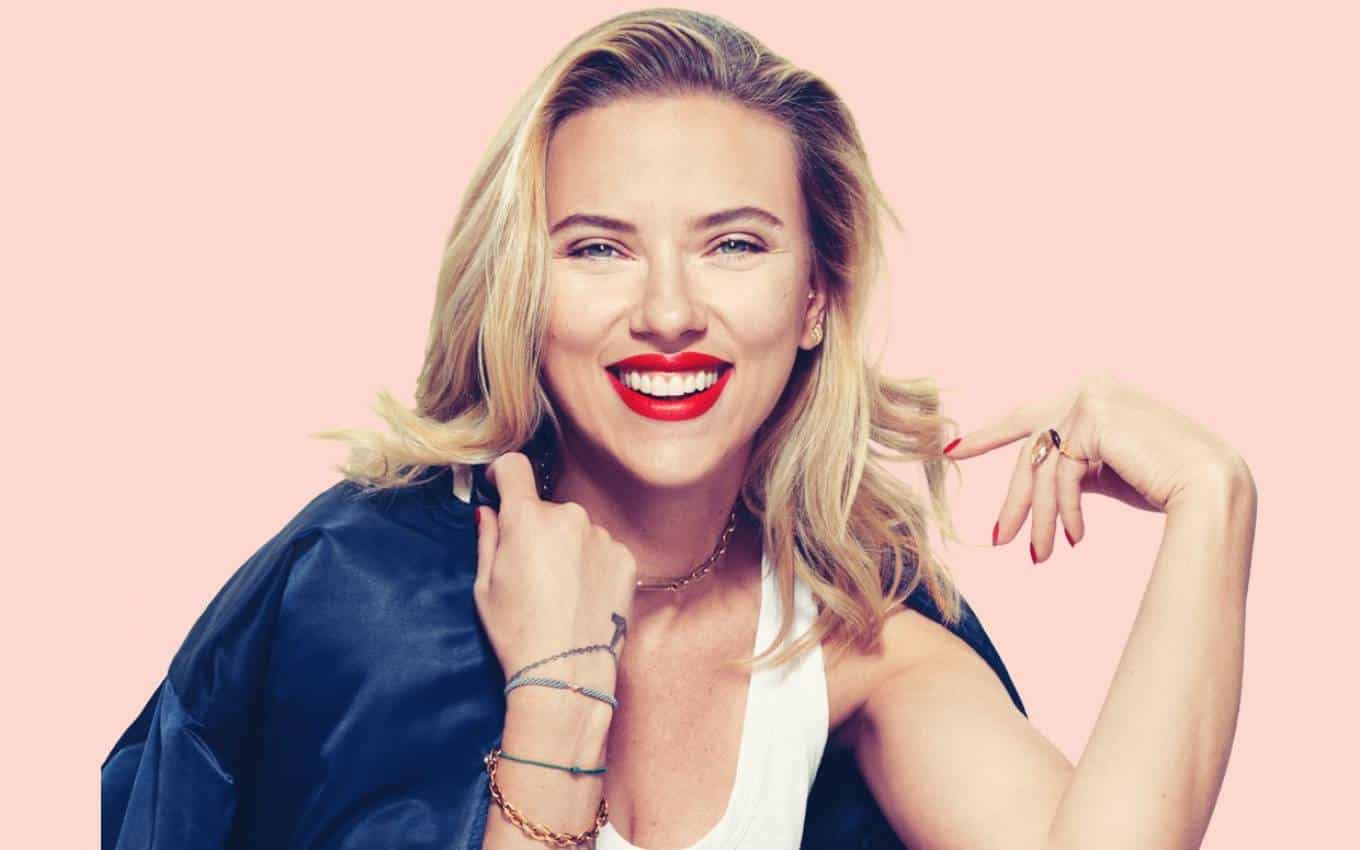 Scarlett Johansson is an American actress born in New York, on November 22nd 1984, making her zodiac sign a Sagittarius.
She began her acting career back in the 90s and is known worldwide, mainly for her appearances in superhero movies.
Although Johansson has a child with ex-husband Romain Dauriac this hasn't put her career on the back burner, and she is currently the 9th highest grossing box office star.
Many of Johansson's fans have given her the nickname ScarJo, however, she has actually stated she finds the name 'lazy' and 'insulting'.
In an episode of PBS Finding your Roots, Johansson recently discovered her Great Uncle died in WWII in a Warsaw Ghetto in Poland during the Nazi invasion.
Johansson is a big fan of art, so it is no wonder as to why she decided to begin her body art collection.
Today, we are going to take a look into some of the meanings behind the Scarlett Johansson tattoos.
Two Interlocked Circles with Letter 'A' Tattoo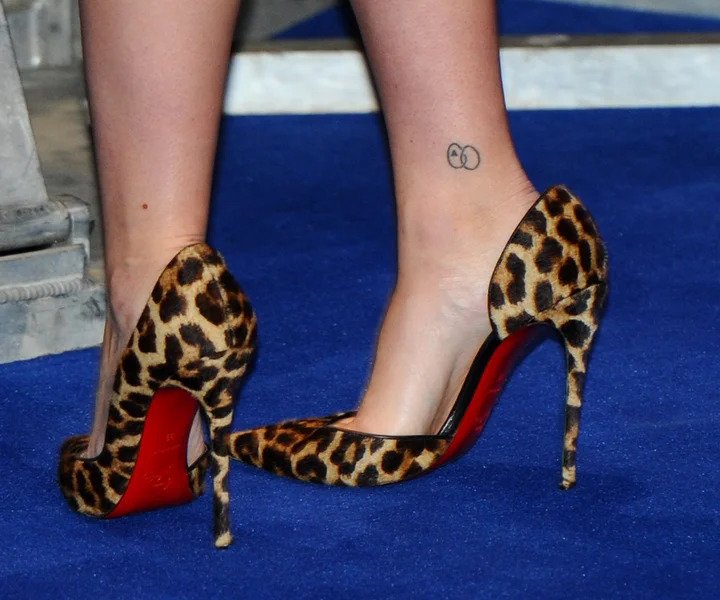 Tattoo: On the inside of her right ankle are two Interlocked circles with the letter A.
Interpretation: As Scarlet Johannson has never publicly stated what this tattoo means we are only left to speculate. Johannson was involved with the Avengers for a decade.
Many fans believe this tattoo could stand for Avengers: Infinity War, because of the two interlocked circles, which stand for infinity along with the A for Avengers.
Sunrise Tattoo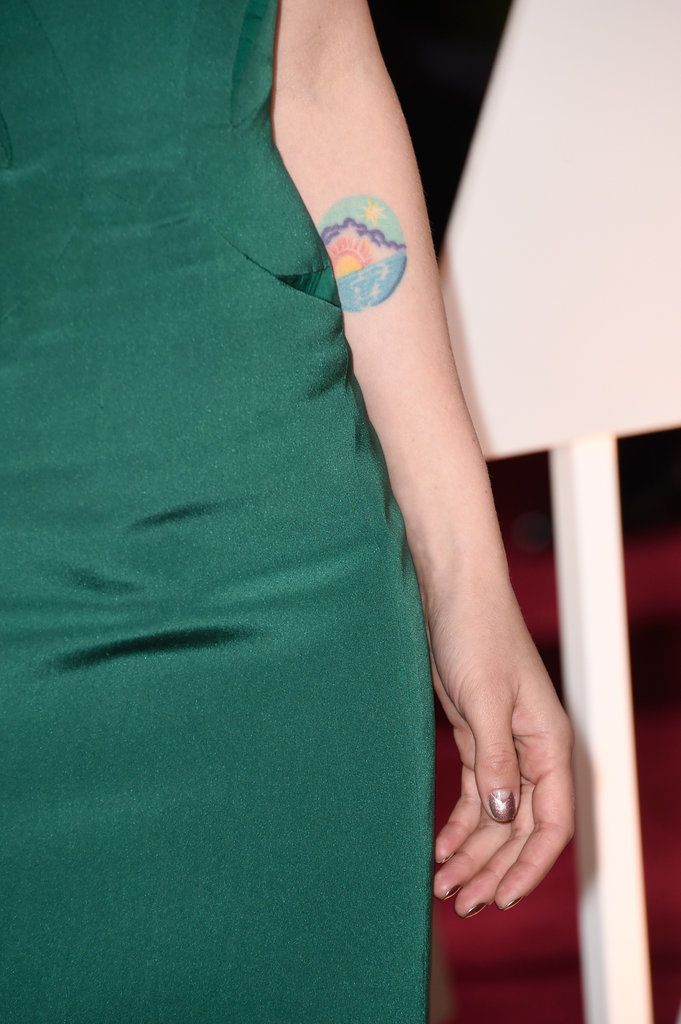 Tattoo: An image of a sun rising on her left inner forearm.
Interpretation: A rising sun tattoo generally symbolizes optimism and new beginnings. When Johansson was asked as to why she got this tattoo she replied:
"I've had the tattoo of a sunrise for a while. It makes me happy when I look at it, but the main reason I had it done is very personal. Some things have to remain private."
Bracelet Tattoo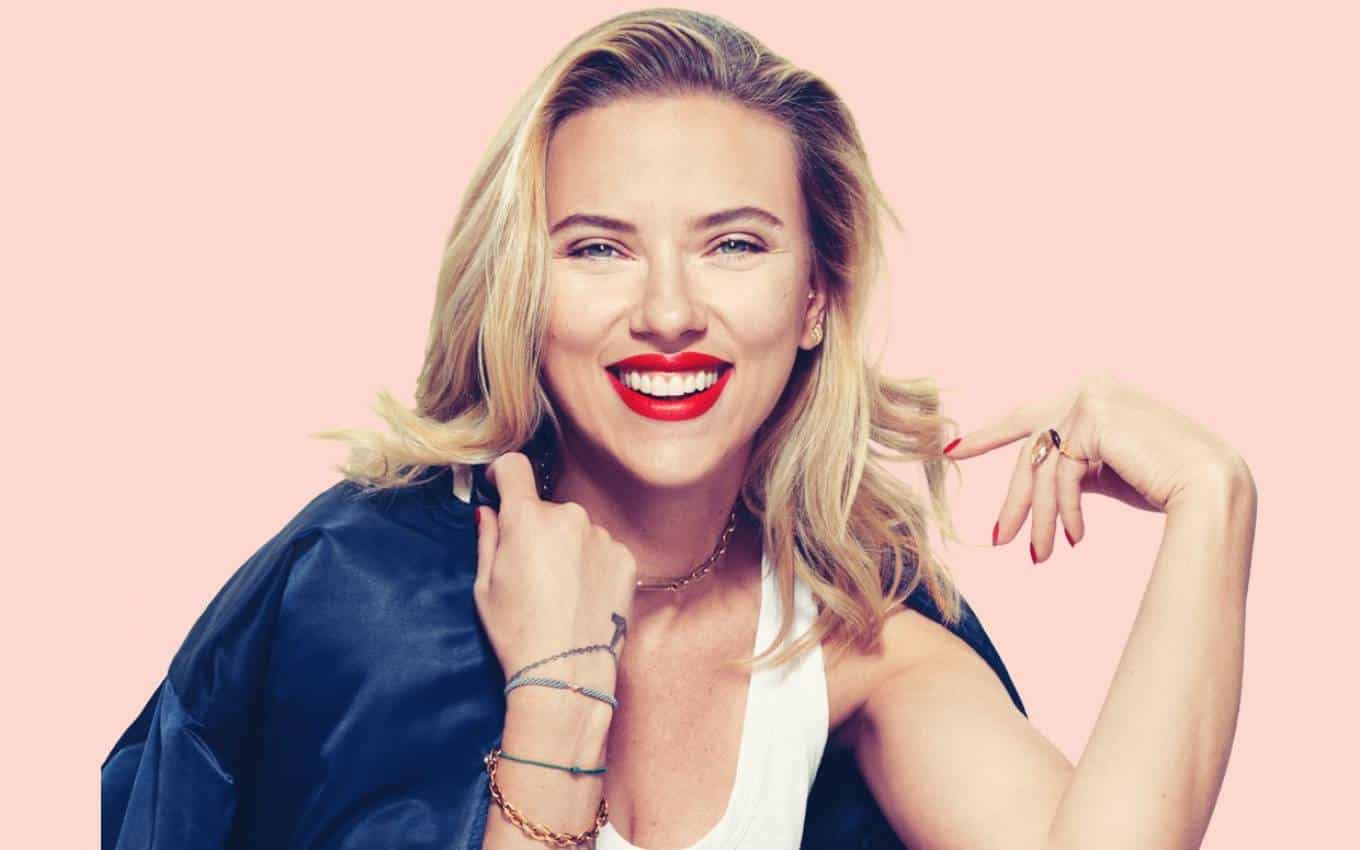 Tattoo: There is a bracelet inked on Johansson's right wrist.
Interpretation: This tattoo has the image of what some believe to be a Thor hammer dangling from the bracelet. If you look closely, you can also see, I [heart] NY inscribed.
Some fans, however believe it is just a simple tribute to the 'Big Apple'.
'LUCKY YOU' with a Horseshoe Tattoo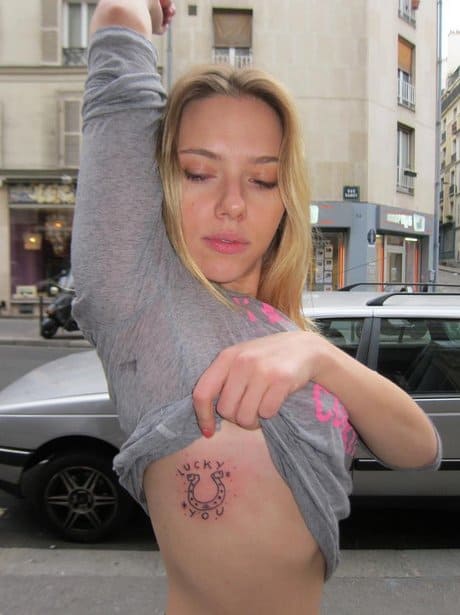 Tattoo: A horseshoe surrounded by the words Lucky You can be seen on the actress's right side of her ribs.
Interpretation: Worldwide, across many cultures, people believe the horseshoe is a sign of good luck. Scarlett got the ink from French tattooist and graffiti artist Fuzi Uvtpk.
Recommended: Don't miss our guide to Adam Levine's awesome tattoo collection next!
Lamb with a Floral Design Tattoo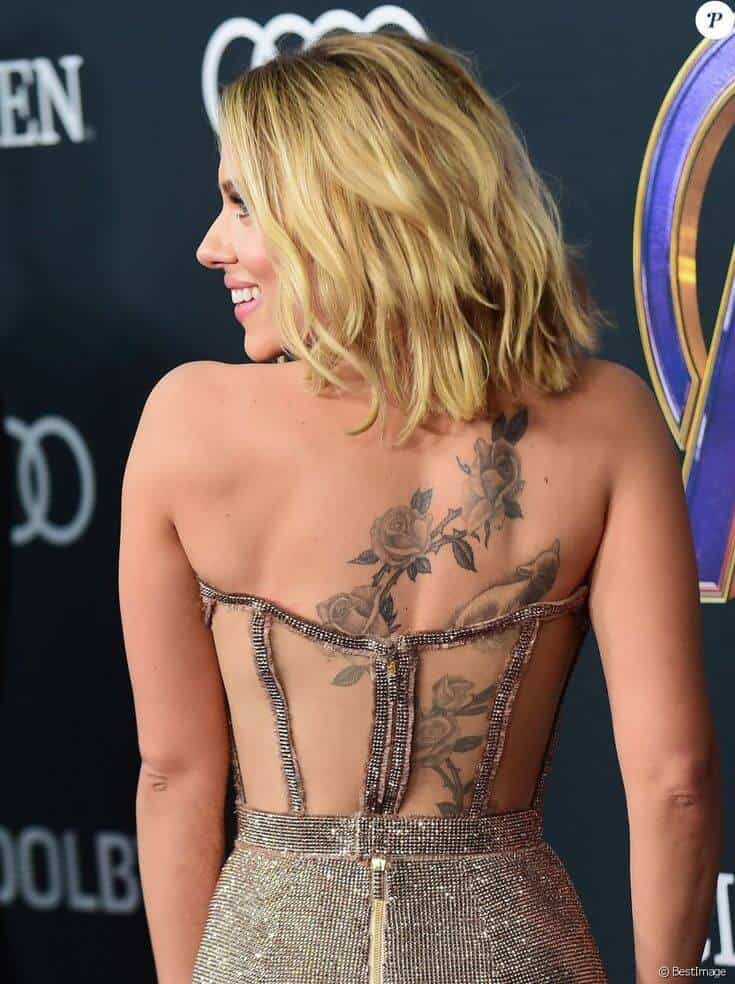 Tattoo: This lamb and floral design covers a large portion of Johansson's back.
Interpretation: This Scarlett Johansson back tattoo shows just how much the actress loves art. The ink was first spotted back in 2018 at the Met Gala.
Although Johansson was probably aiming for an elegant look, chat show host Wendy Williams thought differently. When discussing Johansson's Oscar look, she went on to say, "Tattoos though…they're filthy on the back".
Josh Lord was the tattooist behind this piece, and he's been discreetly inking Johansson for almost a decade.
Rose Tattoo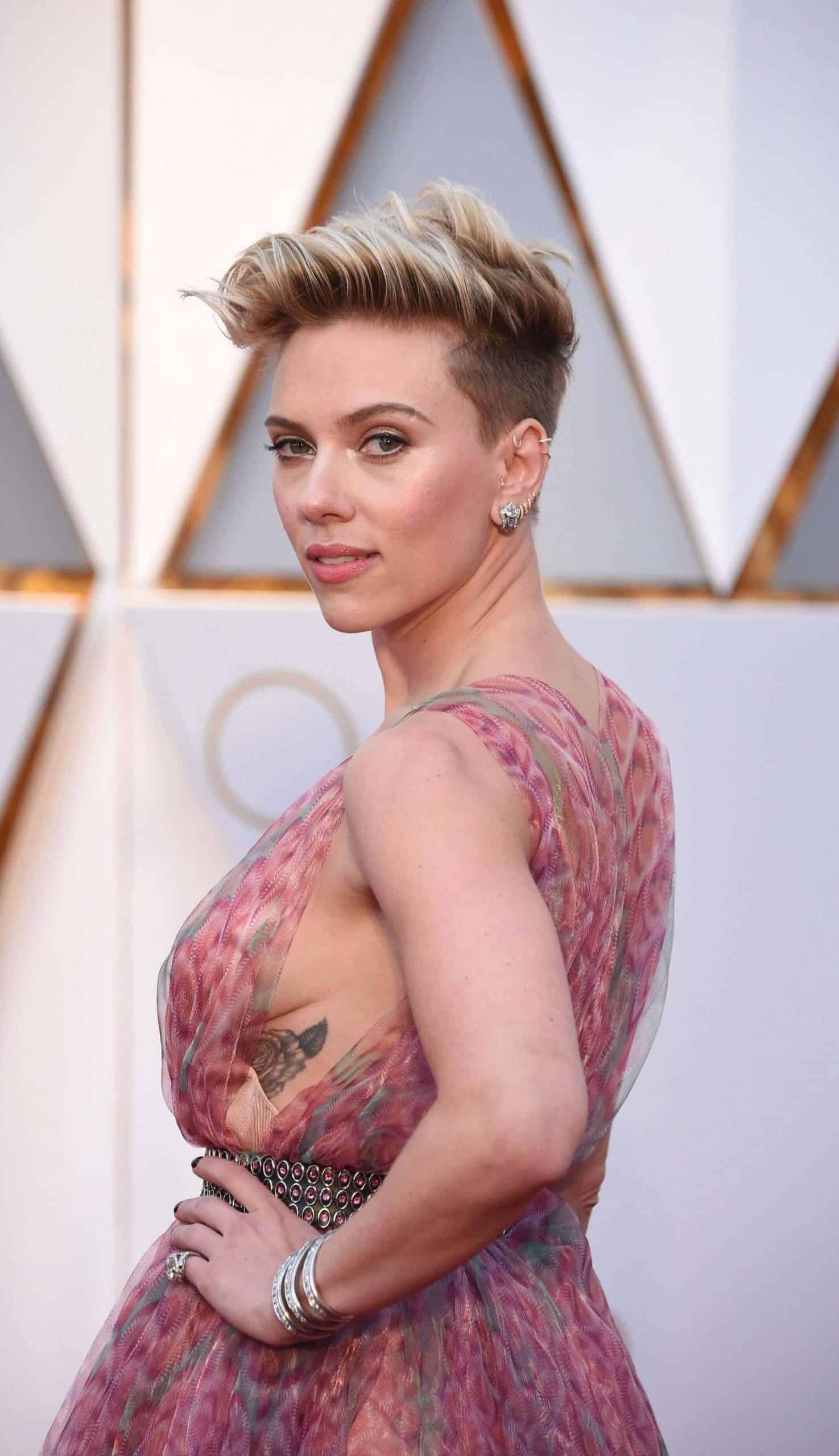 Tattoo: Scarlett has an image of a rose just under her left breast.
Interpretation: Johansson definitely has a thing for roses following her large rose inking across her back. Roses generally represent life itself, with all the good and the bad. Scarlett decided to include the leaves of the rose into her body art.
Another reason for this tattoo could include her daughter, whose name is Rose Dorothy Dauriac, which may be why she got this ink so close to her heart.
Flying Owl Tattoo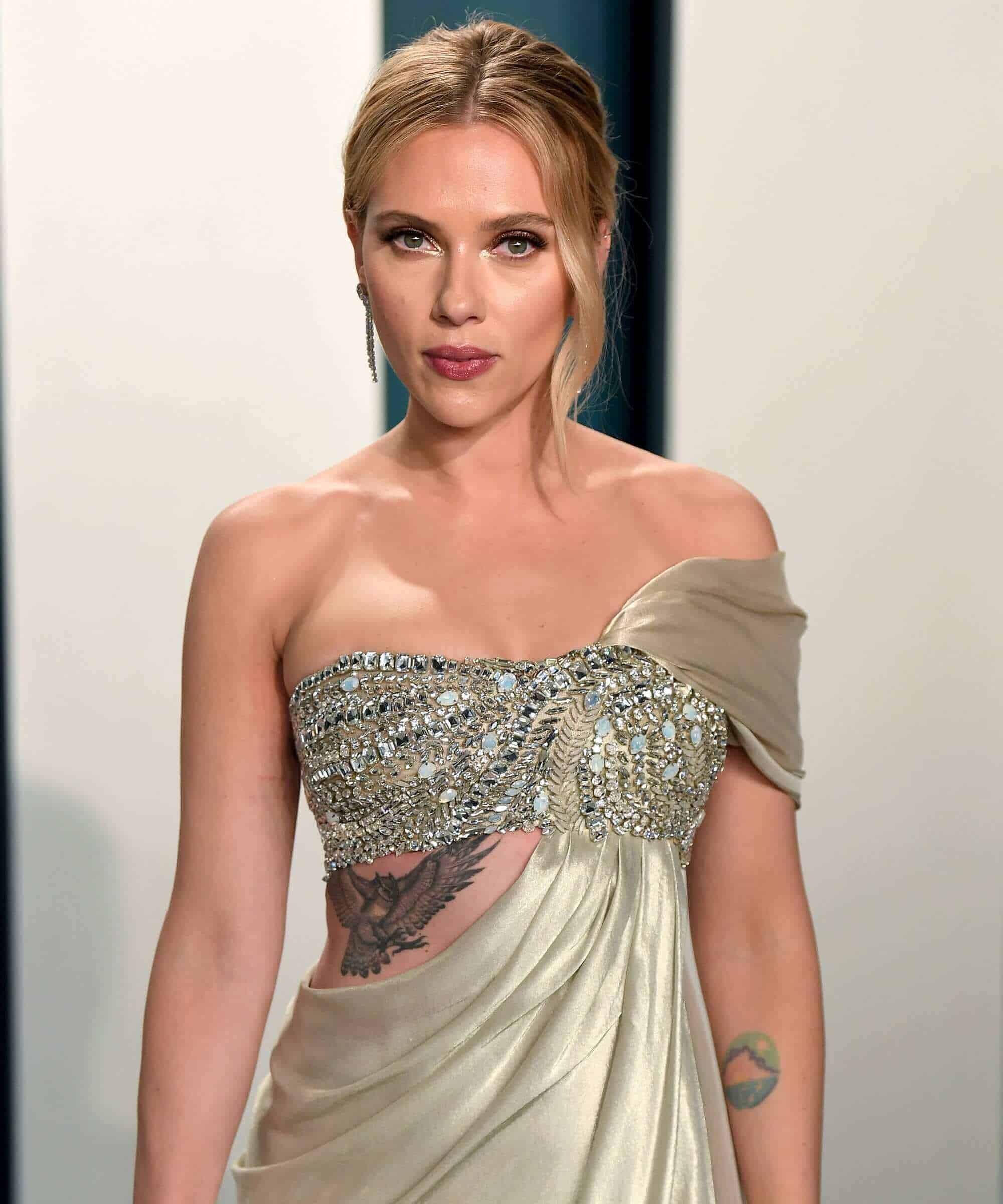 Tattoo: A flying owl can be found along the right side of her ribs.
Interpretation: Out of Scarlet Johansson's tattoos, this one is the most popular with body art enthusiasts.
An owl symbolizes wisdom and in some cultures the owl is seen as a protector and guardian. Many other celebrities have also inked the bird including Justin Bieber and Drake.
Avengers Logo Tattoo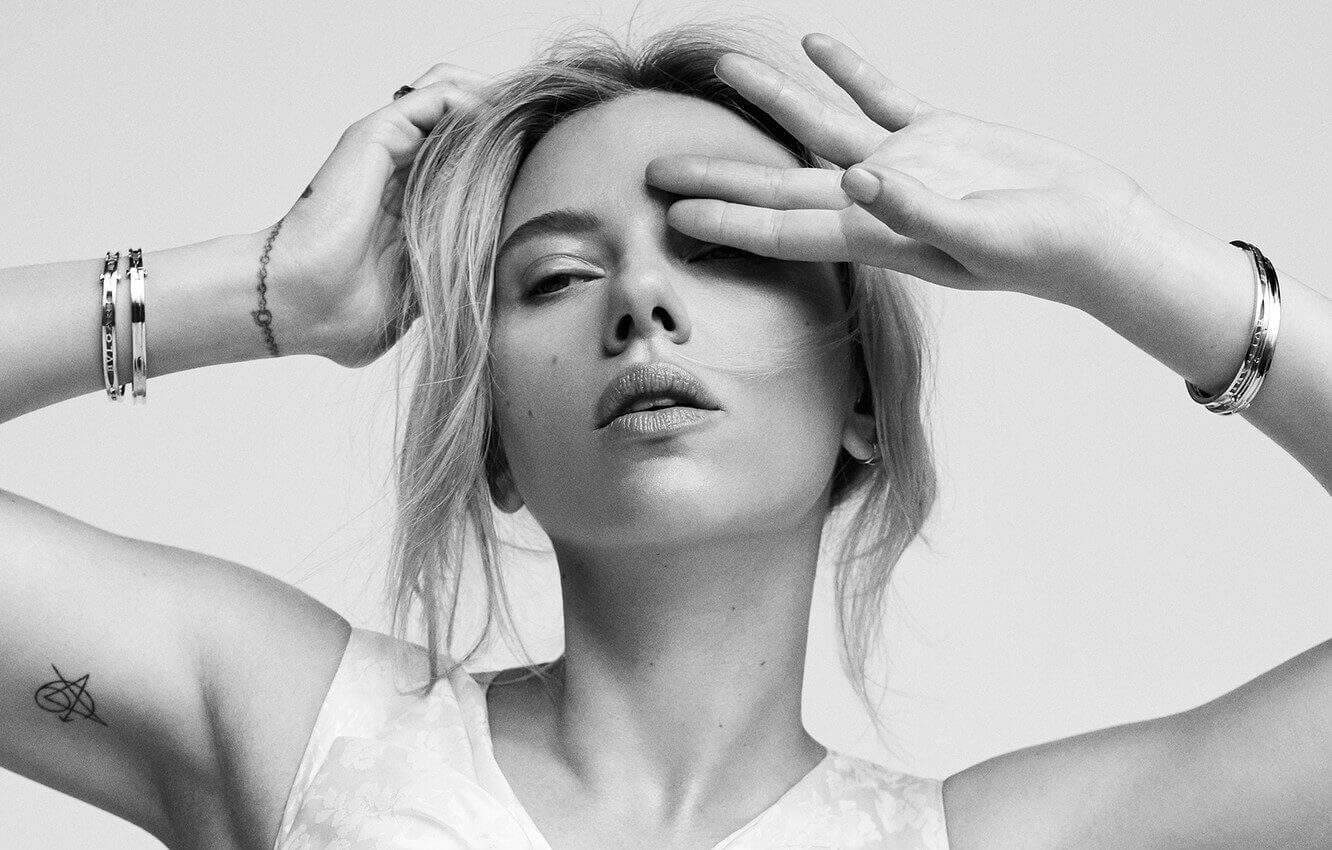 Tattoo: On her right arm an Avengers Logo can be seen.
Interpretation: Back in May 2018, the cast of Avengers (apart from Mark Ruffalo) went down to East Side Ink owner, Josh Lord to ink this logo.
When Lord was interviewed by Revolver Magazine about the inking, he said, "There's a symbol for everybody in the movie hidden in there… Their initials are also hidden in there."
The Scarlett Johansson Avenger tattoo hasn't been explained as to what her specific personalization was.