61. This is your life and it's ending one minute at a time…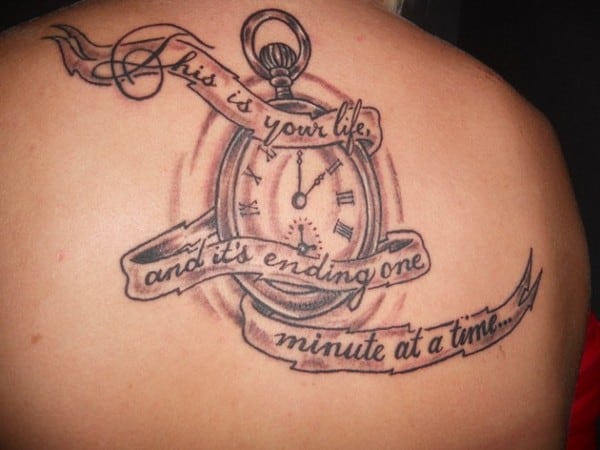 62. When the power of love overcomes the love of power then the world will know peace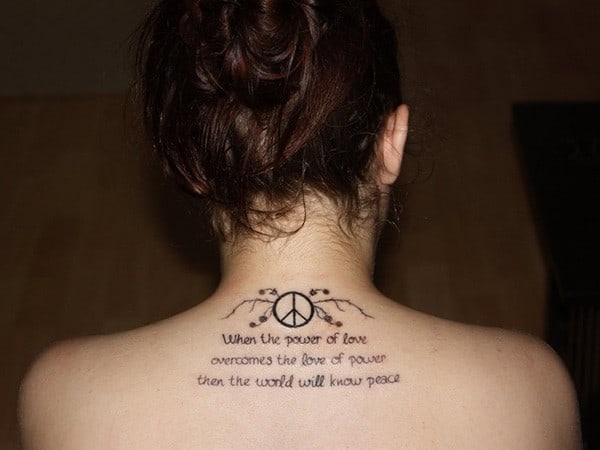 63. Dream as if you'll live forever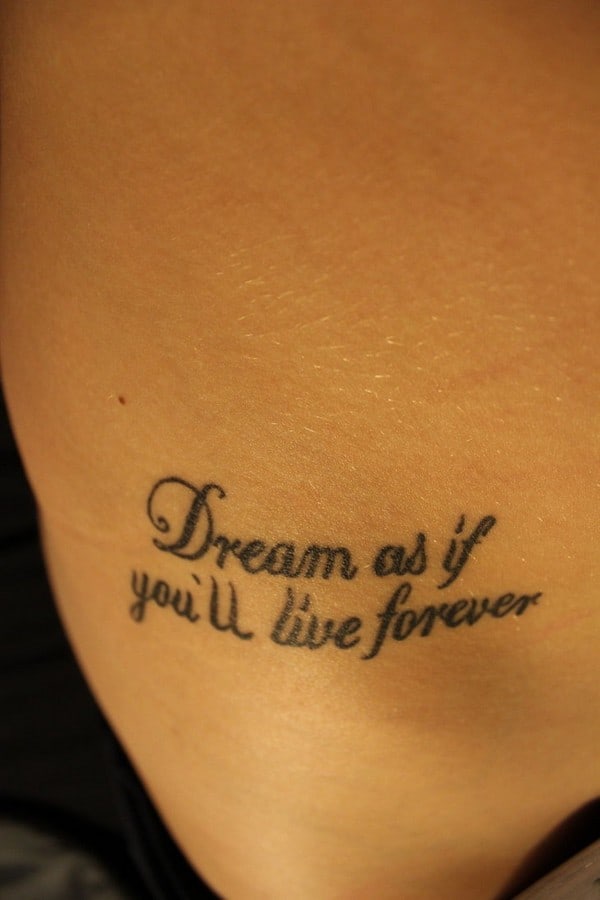 64. Even though I walk through the valley of the shadow of death…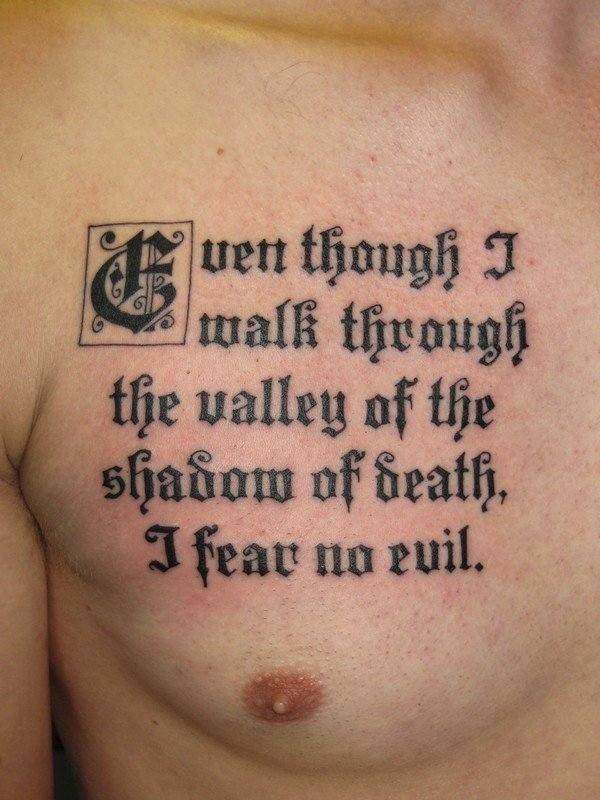 65. Reality is wrong, dreams are for real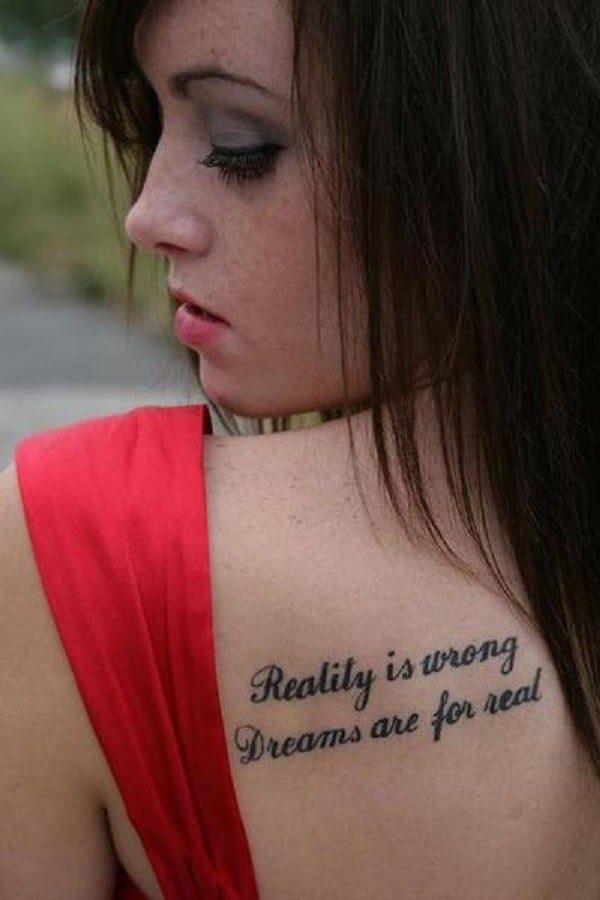 66. If I lay here if I just lay here, would you lie with me…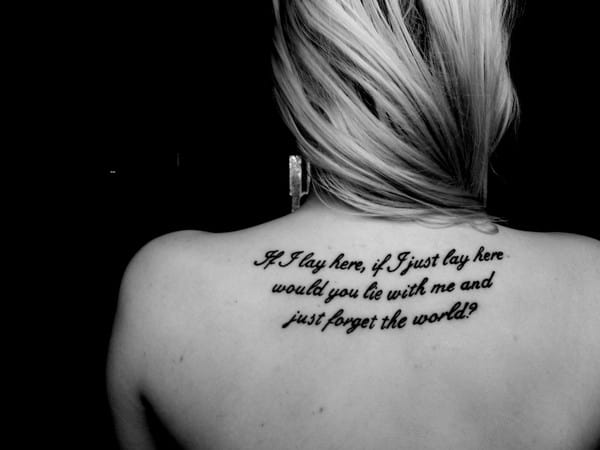 67. You get what you give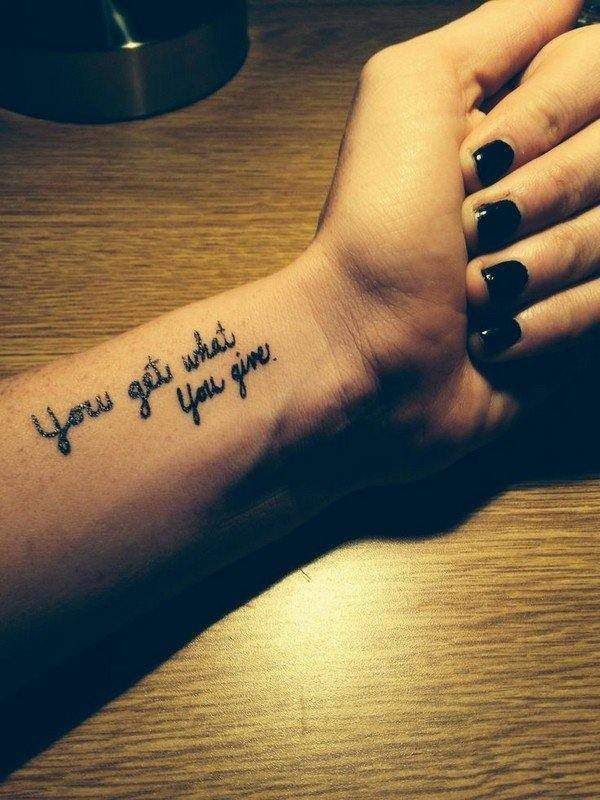 68. It's only forever… not long at all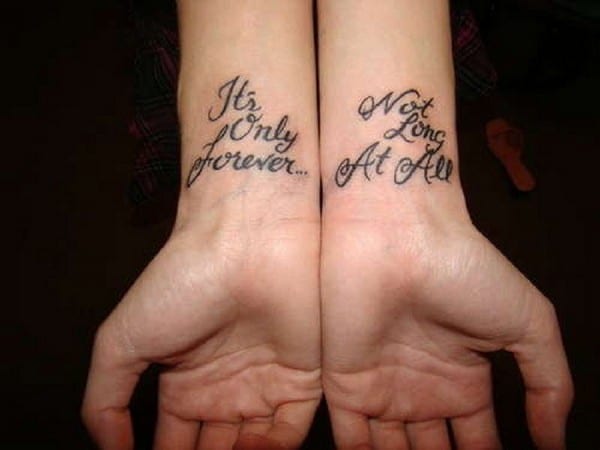 70. In a world of my own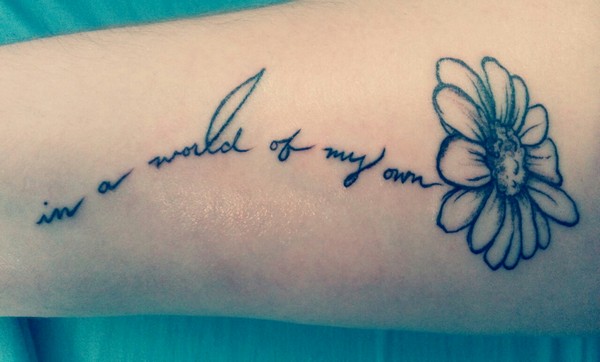 71. This too shall pass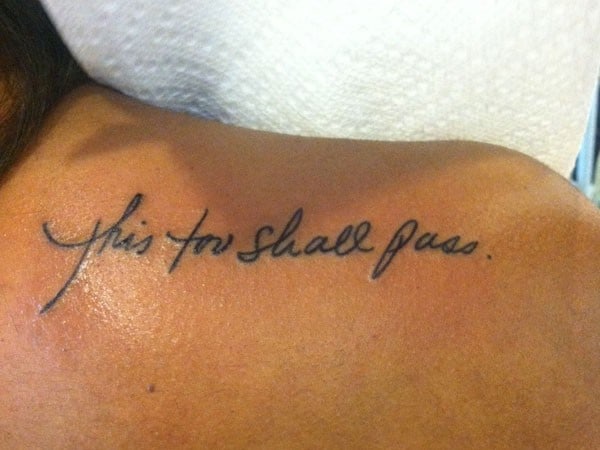 72. What type of harvest will September bring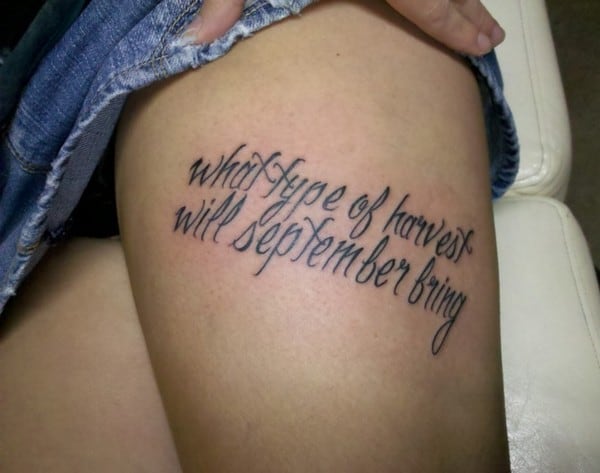 73. Life is not measured by the number of breaths…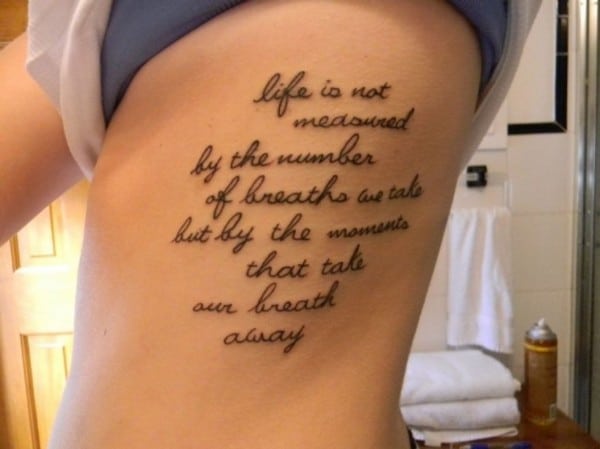 74. Fate fell short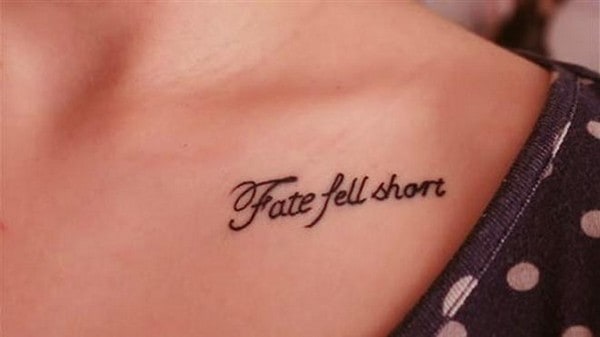 75. Never a failure always a lesson.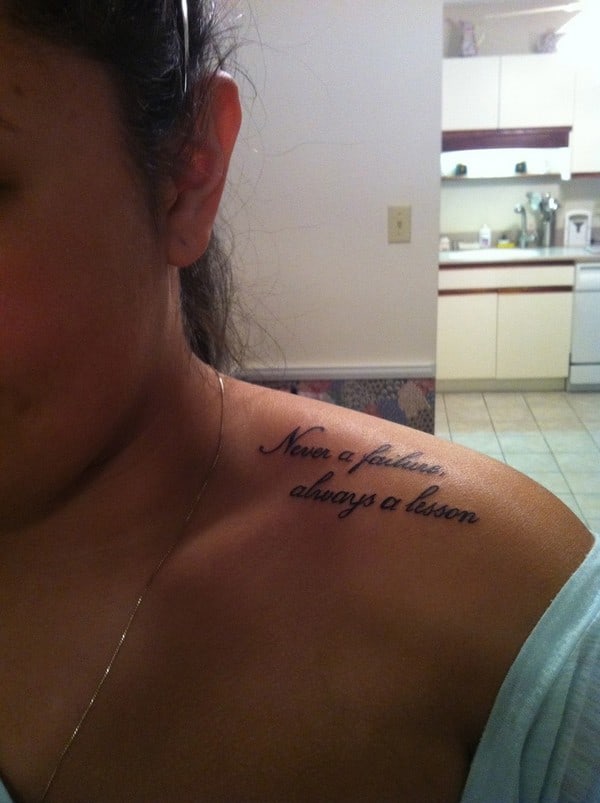 76. Betrayer, where is your head. Betrayer, where is your heart.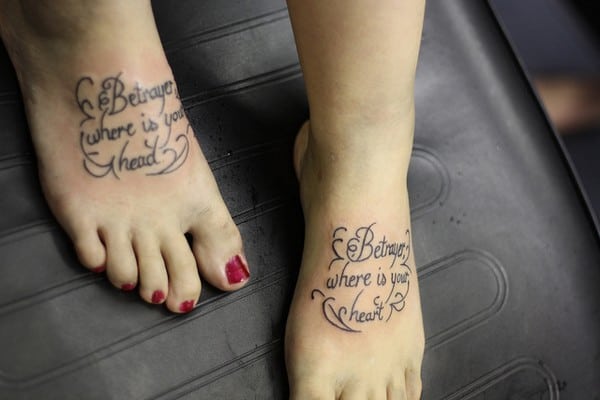 77. Until forever fades away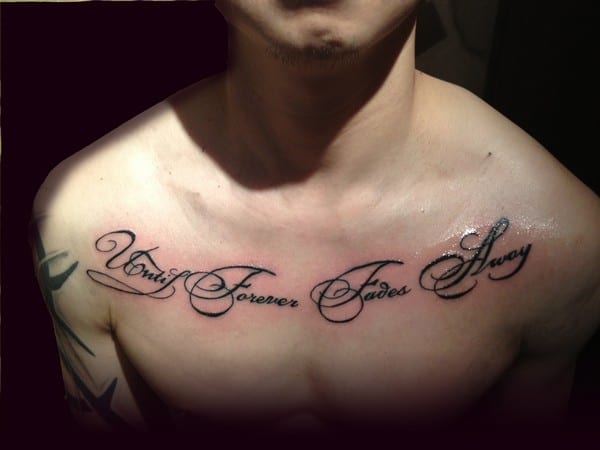 79. Strength Respect Loyalty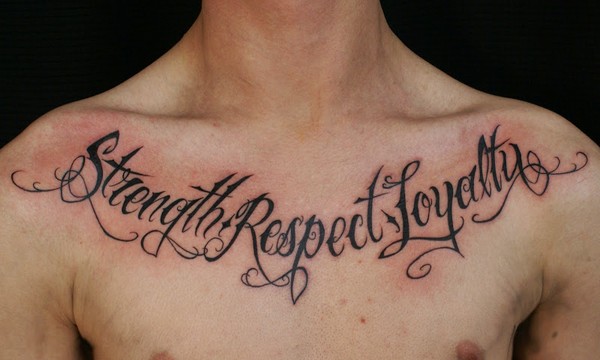 80. Hope Love Family Believe Strength Dream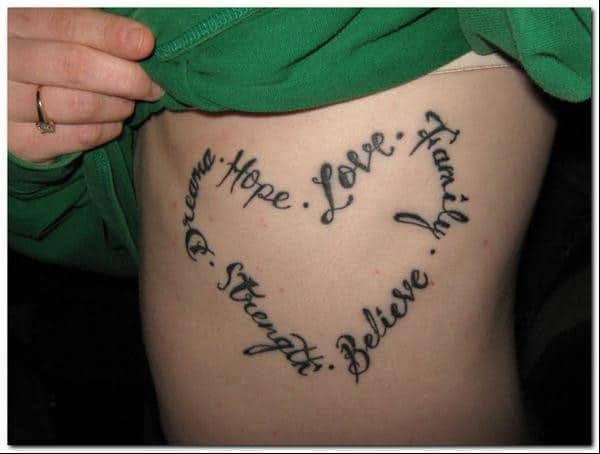 81. Dear lover, give me one last painful kiss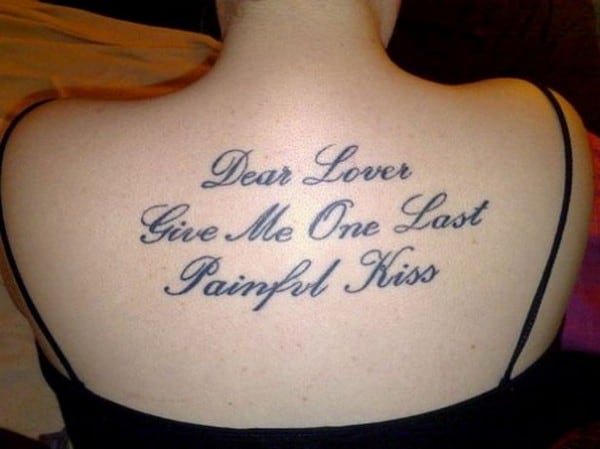 82. Never compromise. Not even in the face of armageddon.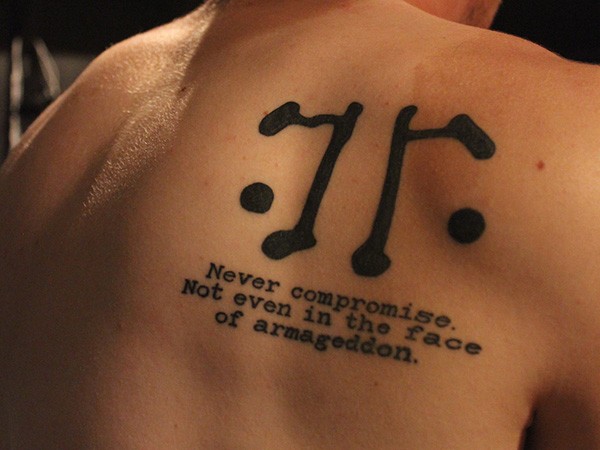 83. Heart means everything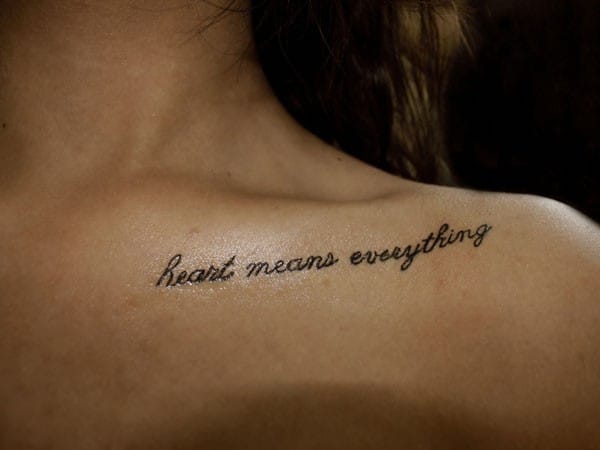 84. Never forget who you are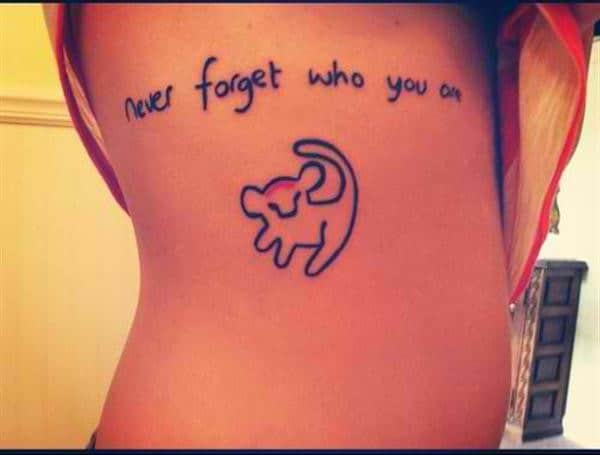 85. Grant me the serenity to accept the things I cannot change…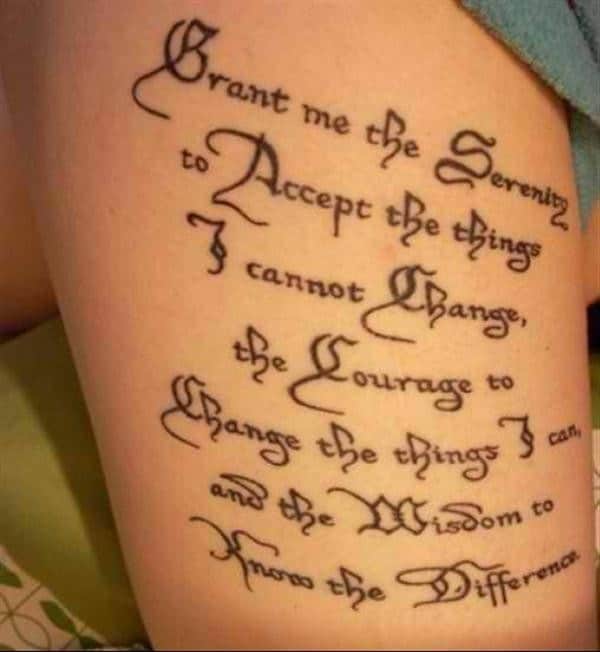 86. You are what you love and not what loves you back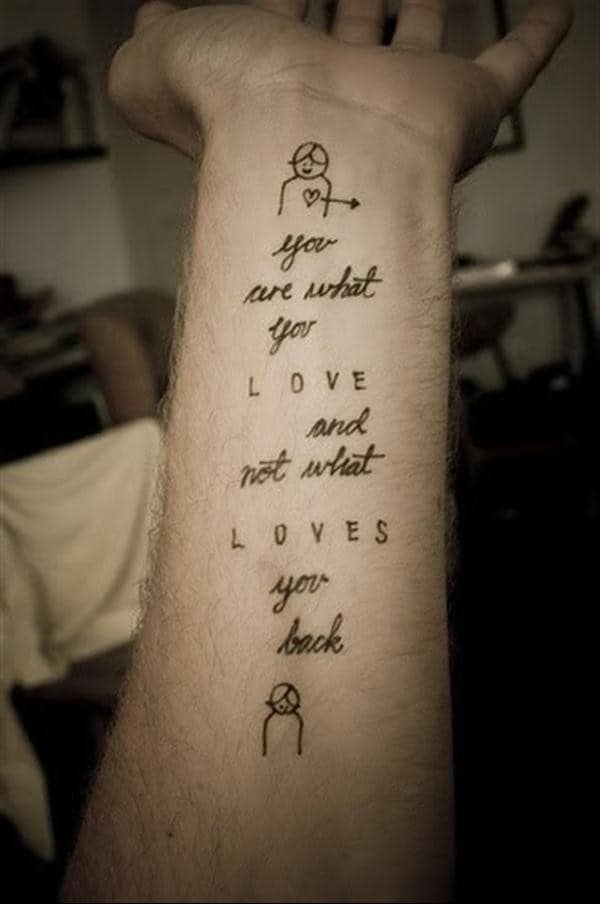 87. Wars begin in the minds of men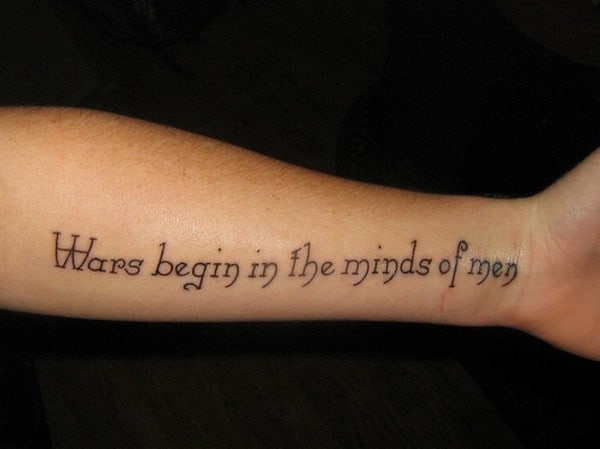 88. If you can dream it you can do it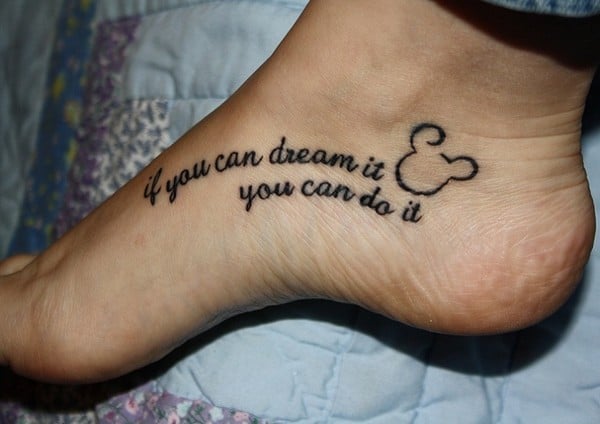 89. With pain comes strength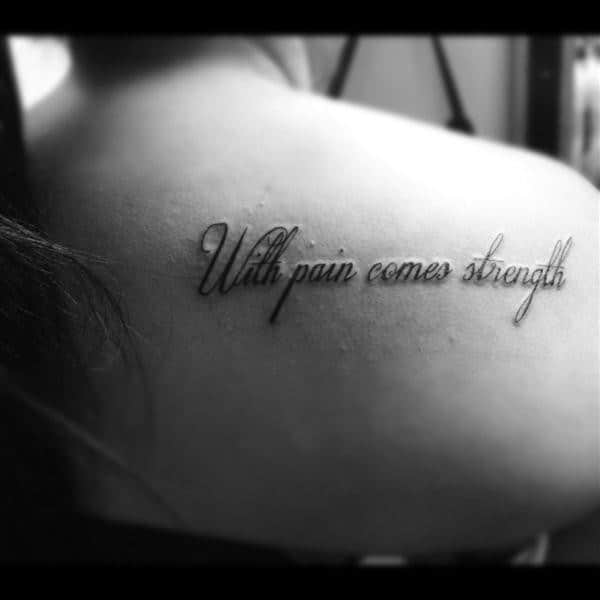 90. To die would be an awfully big adventure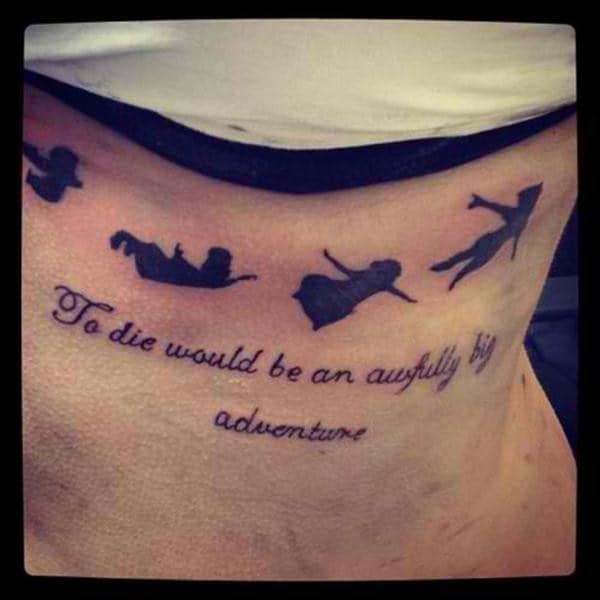 91. Be the one to guide me but never hold me down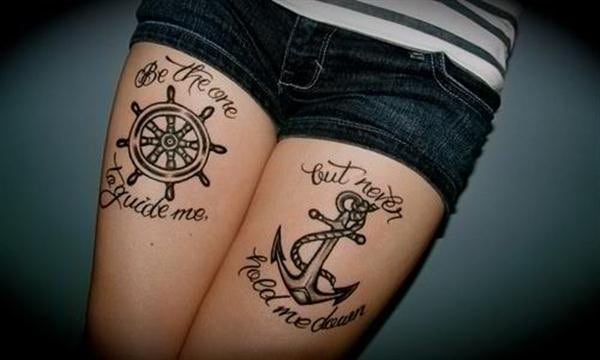 92. I will fear no evil for you are with me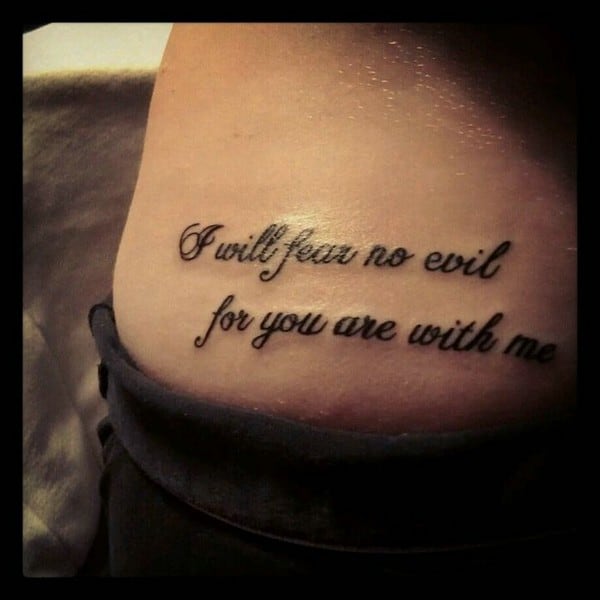 93. Live each day as if it were your last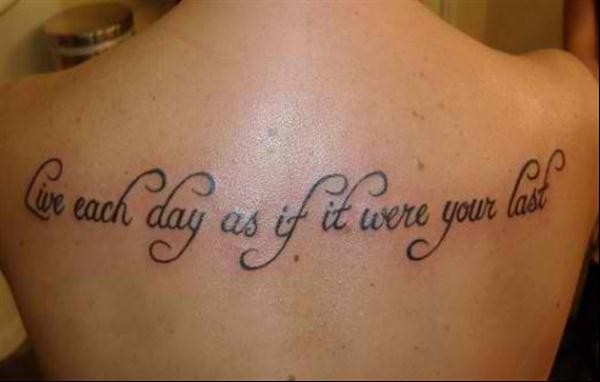 94. Faith Hope and Love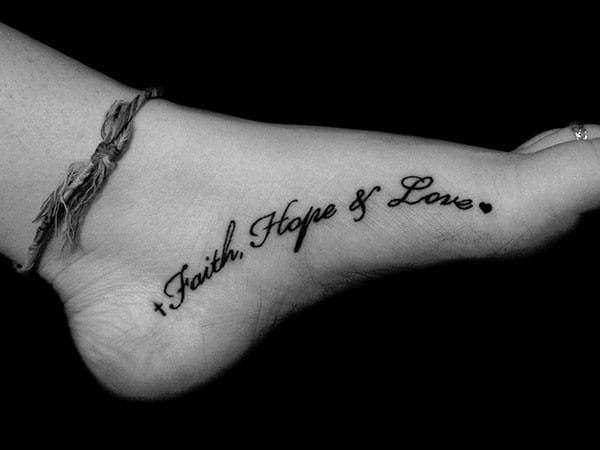 95. She was no more no less, than anything but herself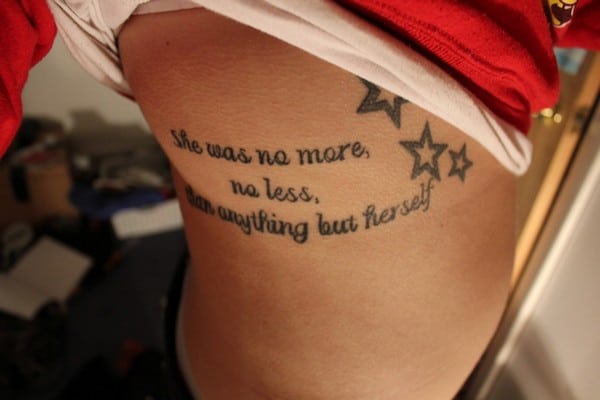 96. Dream Believe Dare Do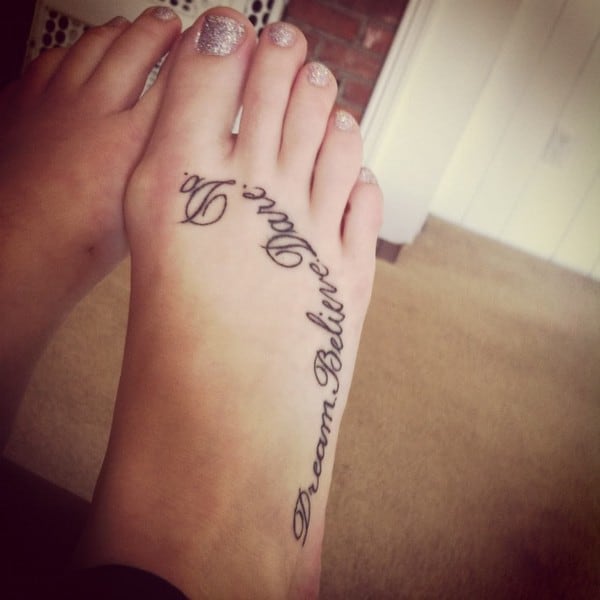 98. A prayer for the wild at heart, kept in cages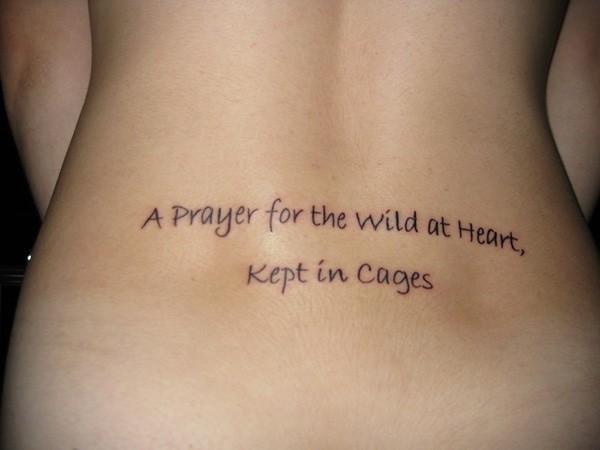 99. To err is human; to forgive is divine.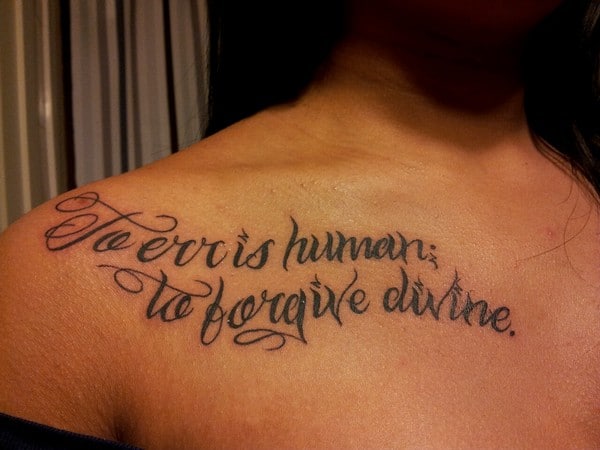 100. Uncertain, intrepid, possibly immortal decidedly in love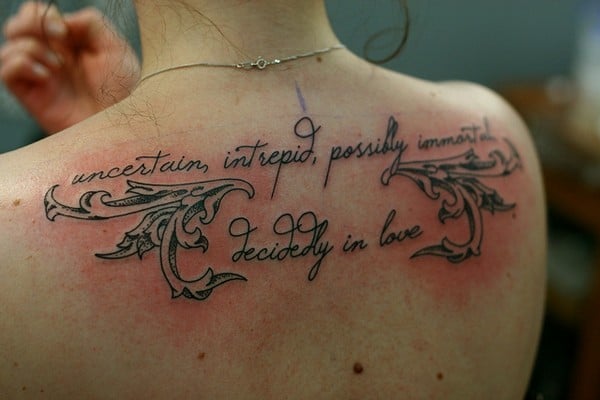 101. I brought down the sky for you but all you did was shrug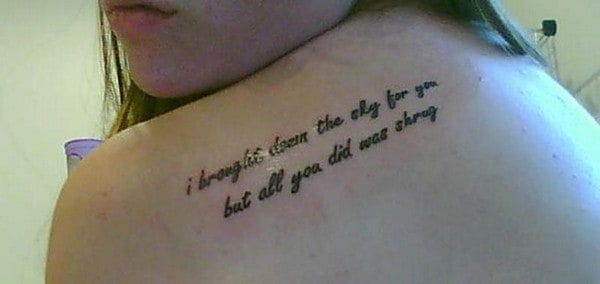 102. Forget your past, forgive yourself, and begin again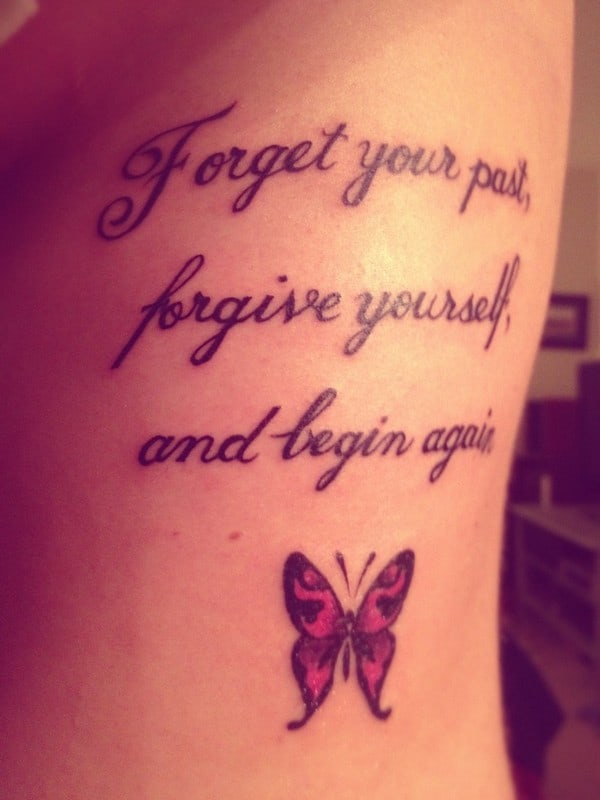 103. You don't know what you're alive for until you know what you would die for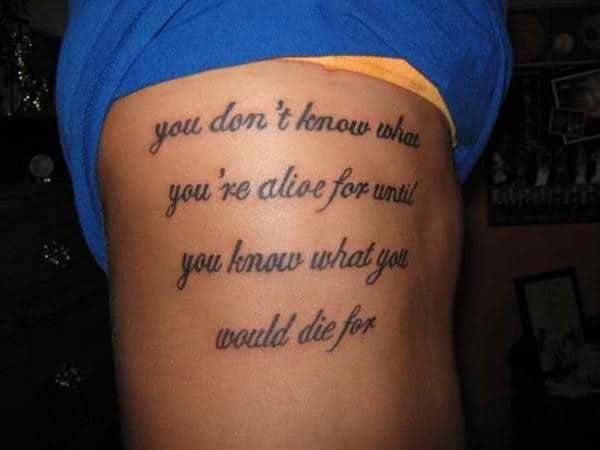 104. Fearfully and wonderfully made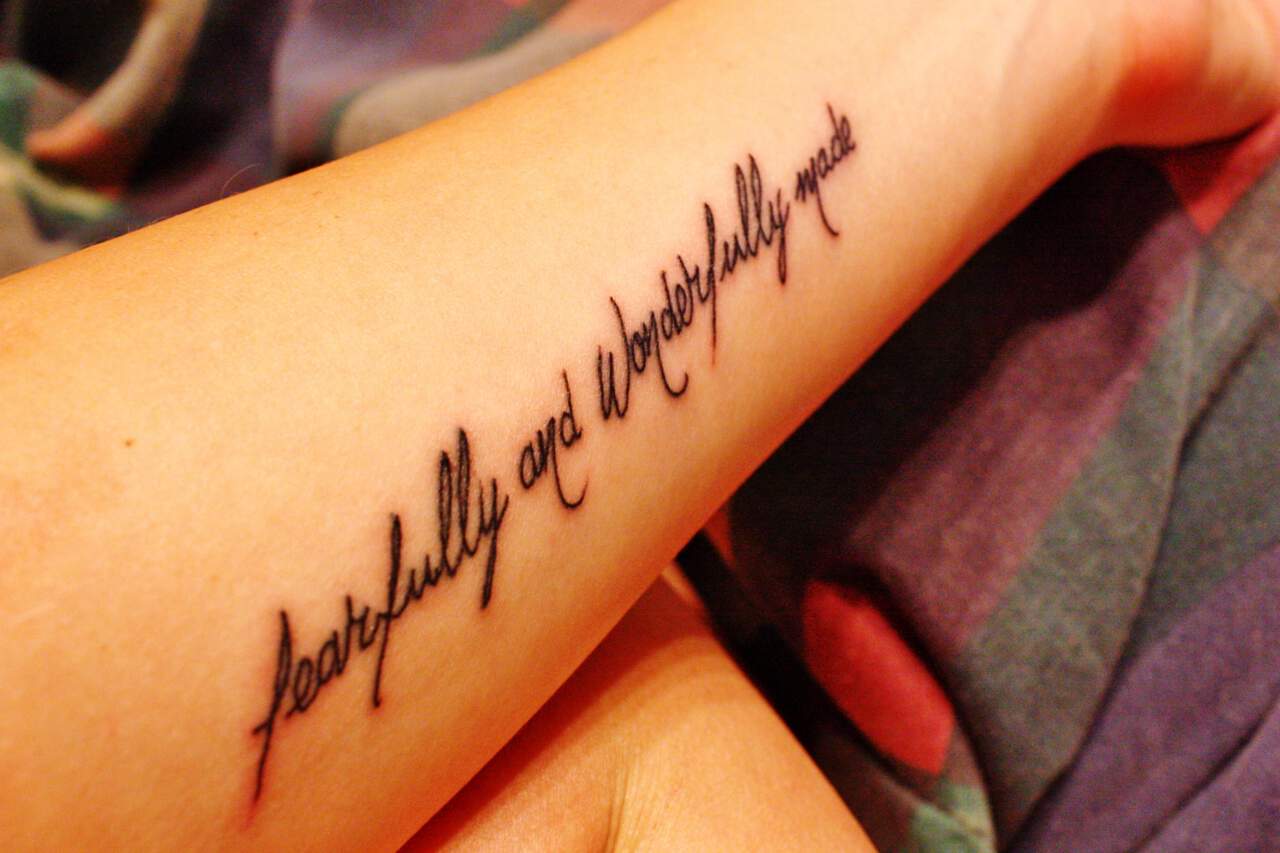 105. To sleep, perchance to dream…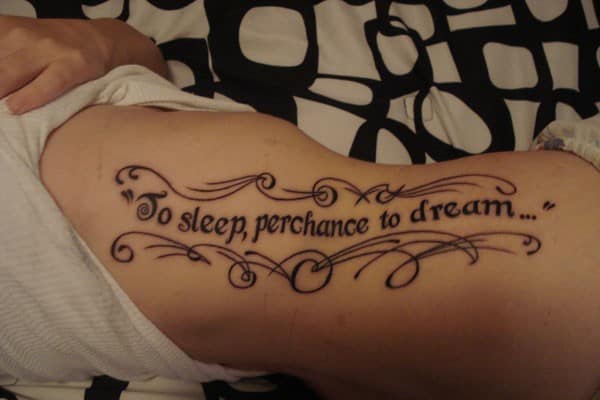 106. Be the change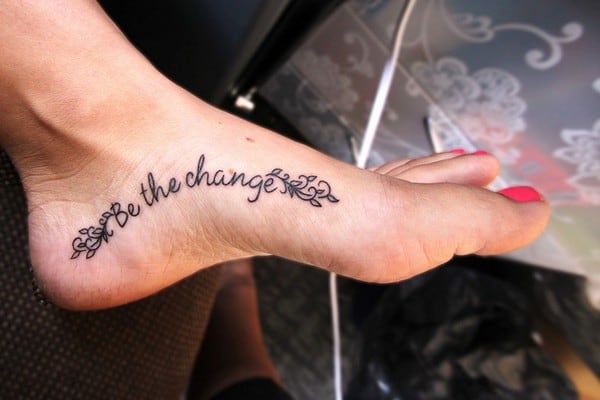 107. The worst part about being lied to is knowing you weren't worth the truth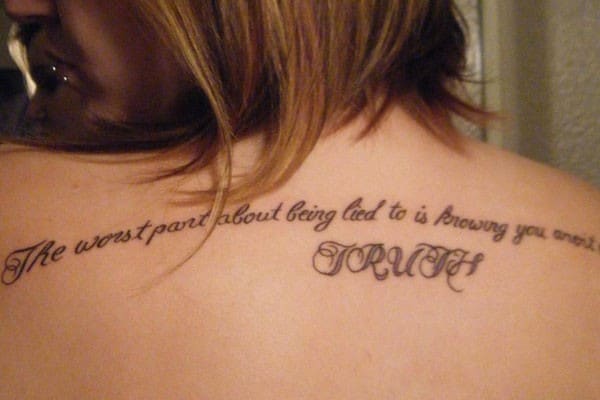 108. I listened to the brag of my heart I am I am I am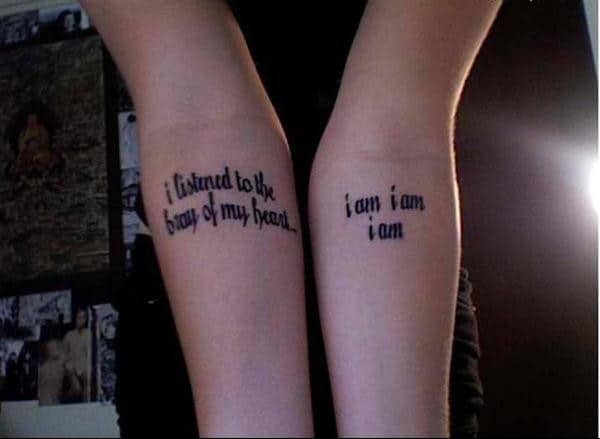 109. Miss me little but not too long.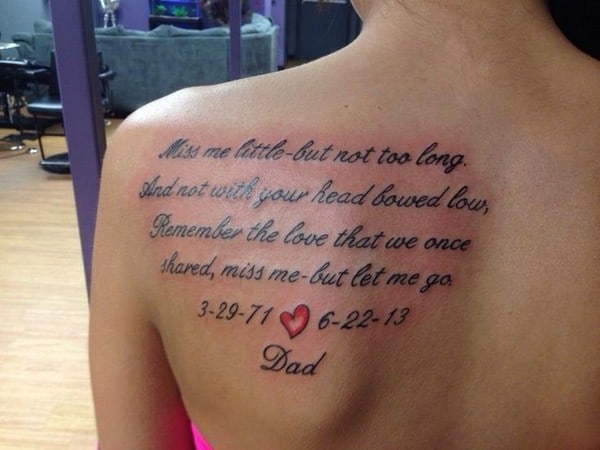 110. One Life One Love