For centuries now, men and women have been relying upon various forms of body adornments to catch the eye of onlookers. While piercing the skin at various locations and wearing jewelry pieces on them has been one of these forms, another one is the amazing art of inking tattoos on various parts of the body. Tattoos make an attractive way to adorn your body as well as make a declaration of your attitude by having a design inked on your body. Besides the design of the tattoo, its placement is of great importance too.
Size and Placement
The size and placement of tattoos on the arm depend upon a variety of factors which need to be considered at the time of selecting the tattoos. Here are some points to consider in this regard:
You should bear in your mind your professional commitments while choosing the tattoo design as you have to consider its visibility and how it is going to affect your profession.
Besides the tattoo design, you also need to consider the color of the tattoo too. It is all a matter of personal taste because some people might like conventional black and grey tattoos while others are more inclined towards having bright and vibrantly colored tattoos.
Upper arm are easier to be inked as compared to wrist, elbow and lower arm as the areas mentioned later are bonier and having tattoos inked on them can be considerably painful.
The design's symbolic meaning also has a bearing on its choice by an individual because tattoos are a reflection of your personality as well as attitude. The meaning of the design of tattoo can be interpreted on the basis of elements used in the design, with each element having a distinct meaning.
In the end, the skin tone of the tattoo bearer also plays a key role in the selection of tattoos on the arm as certain types of tattoos look more prominent on darker skin tones while other types are more suitable for people with lighter skin tones. Those with lighter skin tone have a greater liberty as far as the use of tattoo ink is concerned because even light colors or white ink tattoos show well on such skin tones.
Wonderful Design Ideas for Men and Women
Tattoos on the arms for men and women are available in various designs that you will surely love to have. It is all thanks to those tattoo artists who keep on inventing fresh tattoo designs that will capture the interest of every single tattoo enthusiast. Here are some of the wonderful design ideas:
Chinese / Japanese Design Ideas – Historically speaking, such designs were firstly seen in the ancient Chinese and Japanese people, especially those tattoos inked on the sleeve part of a human body. Some of the designs incorporated in these ideas are a dragon, tiger, lotus flower, cherry blossoms, and the koi fish tattoo design.
Symbolic and Text Design Ideas – The perfect locations of these design ideas are in the forearm and on the person's wrist. These ideas are common to those people who want to incorporate their devotedness to their own religion. This is why Om symbols and Celtic crosses are perfect examples of these.
Americana Art on Arm – These ideas can be attributed to the Americana art. It was during the World War II when these tattoo design ideas became popular. Some of the important design elements here are family crests, nautical stars, and a swallow.
Tribal Tattoo Design on Arm – The tribal design ideas are known to be common sense a lot of people are having a tribal tattoo on the arm today. However, it does not mean that these designs will no longer be gorgeous in the eyes of many. In fact, these are the choices of many tattoo enthusiasts because of their amazing beauty to offer. These involve bold form and bold lines. Samoan, Mandala, and Maori are just three of the tribal designs preferred by many people, especially men.
This amazingly intricate full sleeve Islander tattoo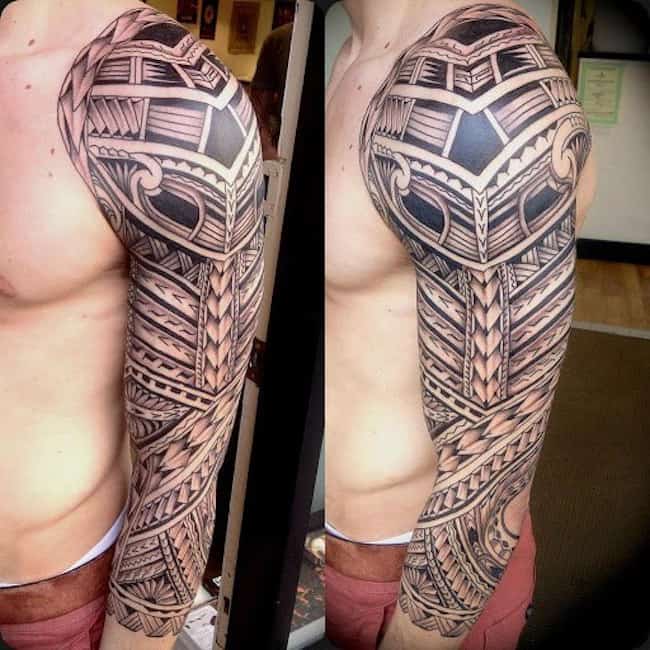 This awesome almost full sleeve tribal tattoo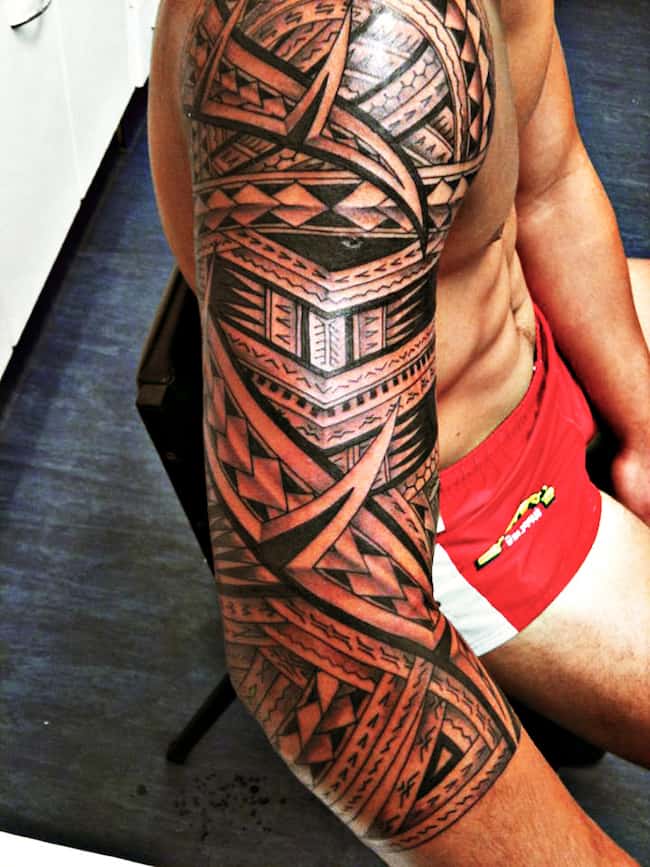 This Polynesian Pug Tattoo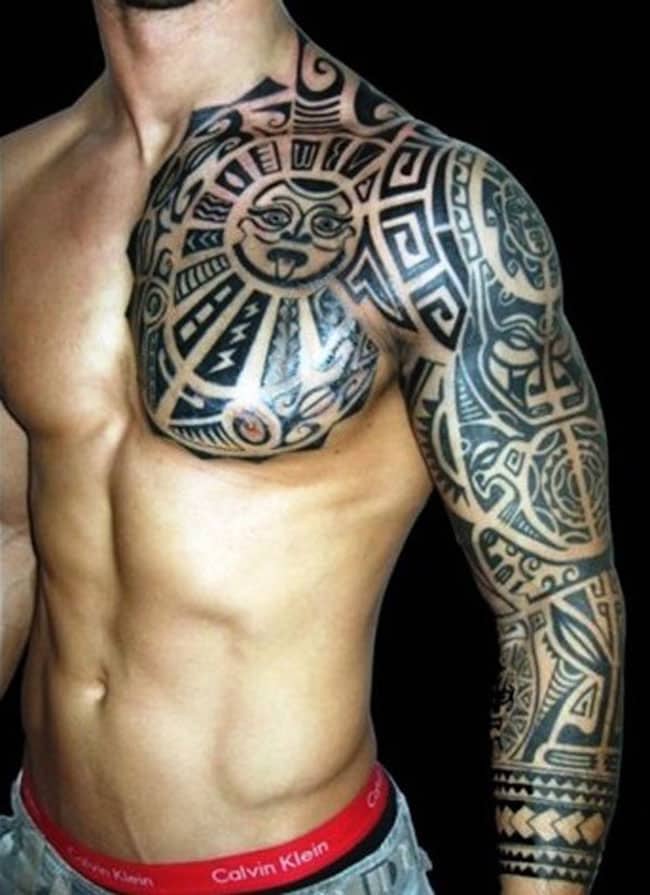 This work in progress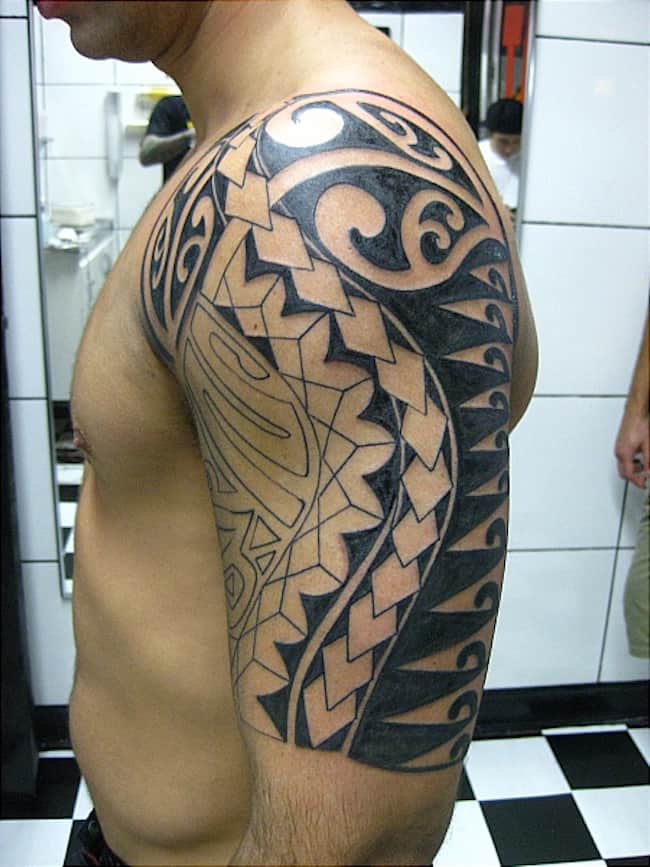 This floral pseudo tribal tattoo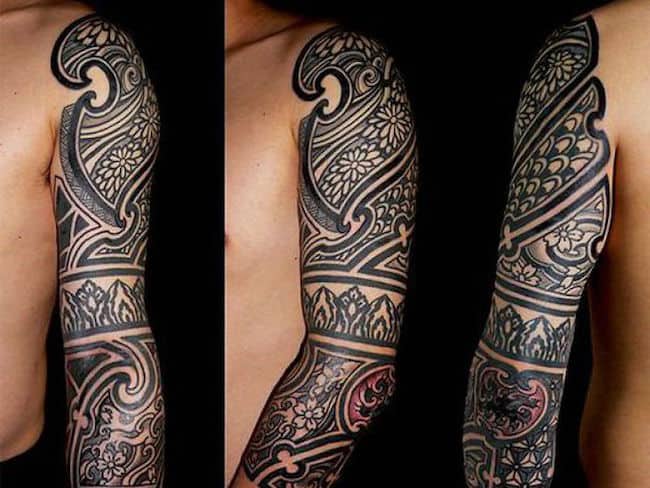 X marks the spot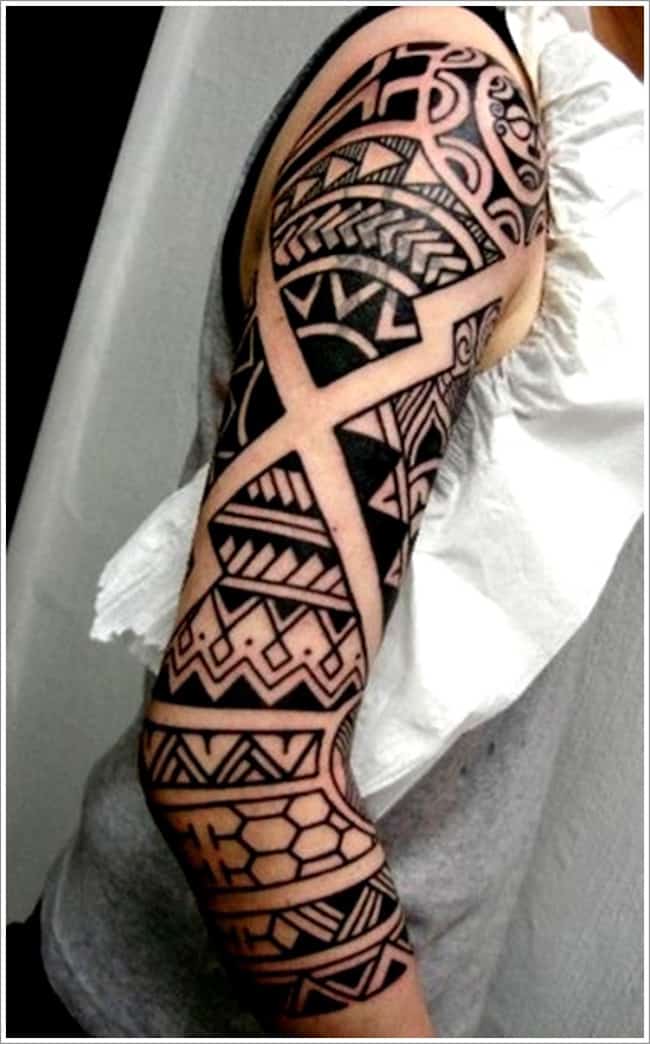 This single shoulder pad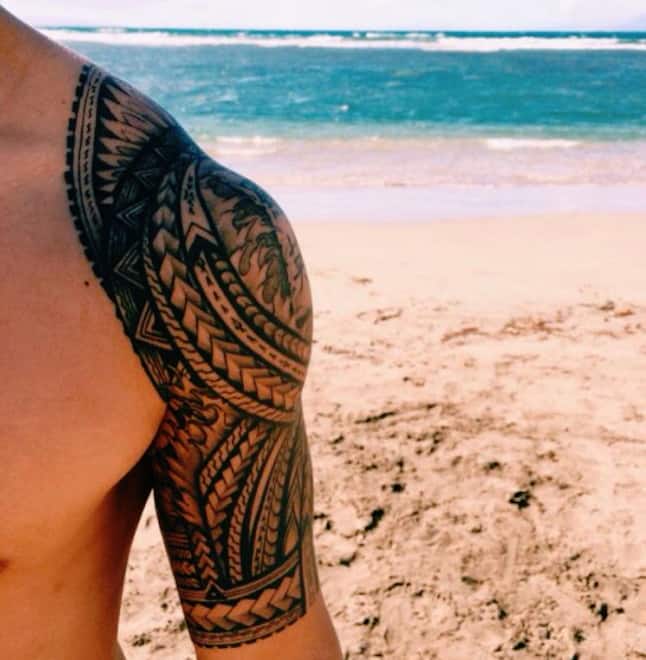 This bad ass full sleeve tribal tattoo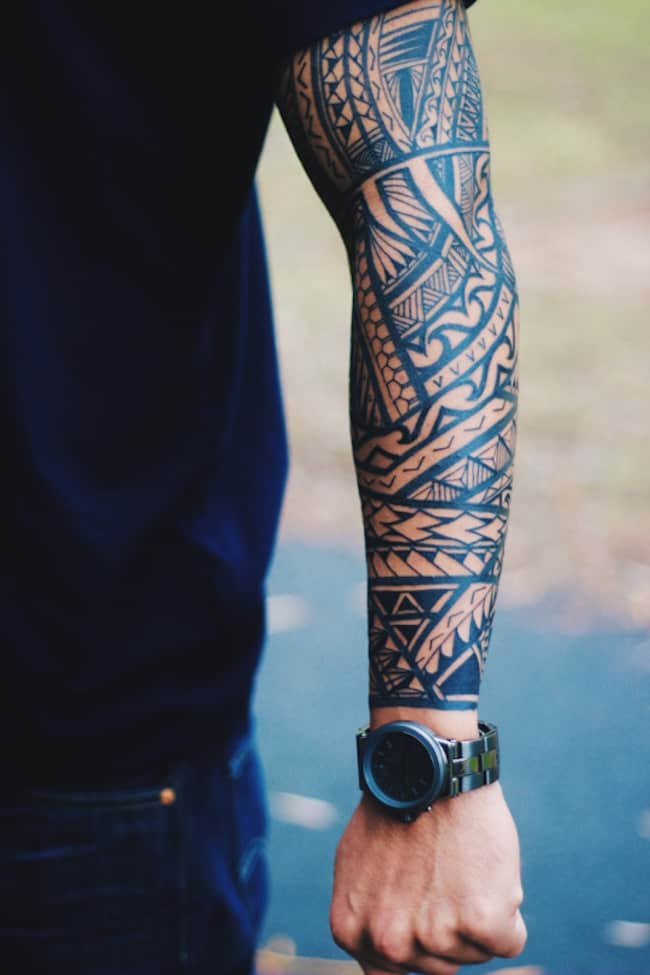 This symmetric circle design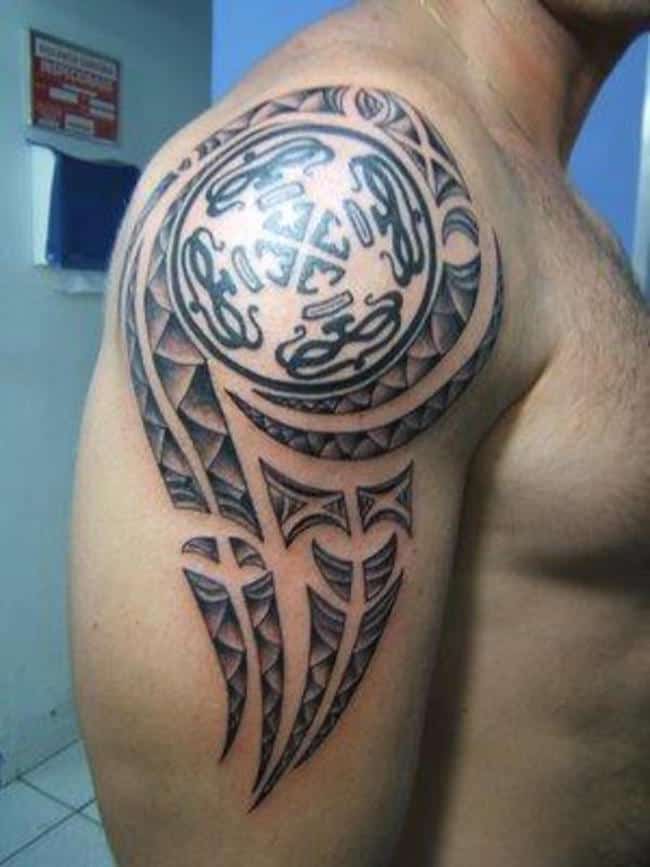 This Maori silhouette hybrid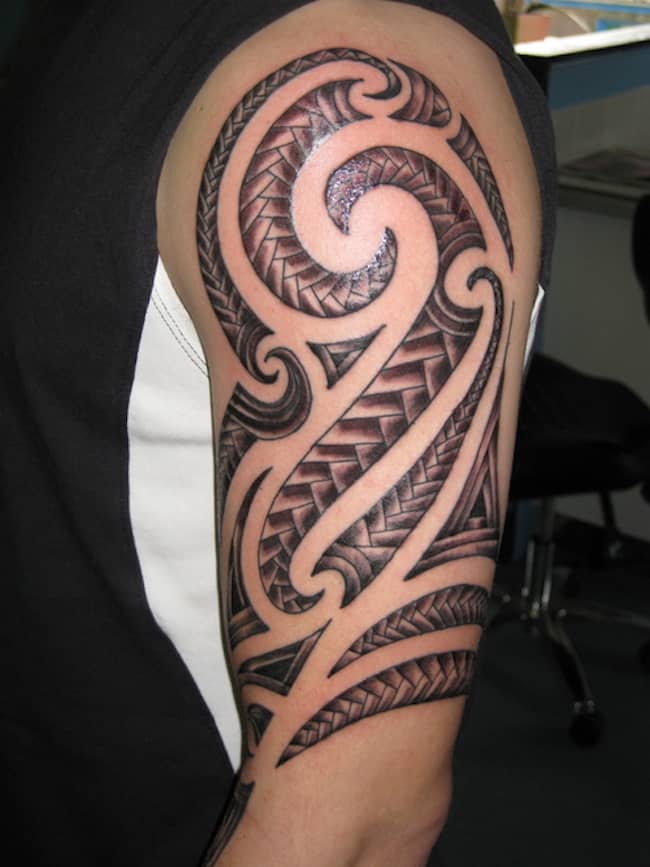 This Rugby player's tats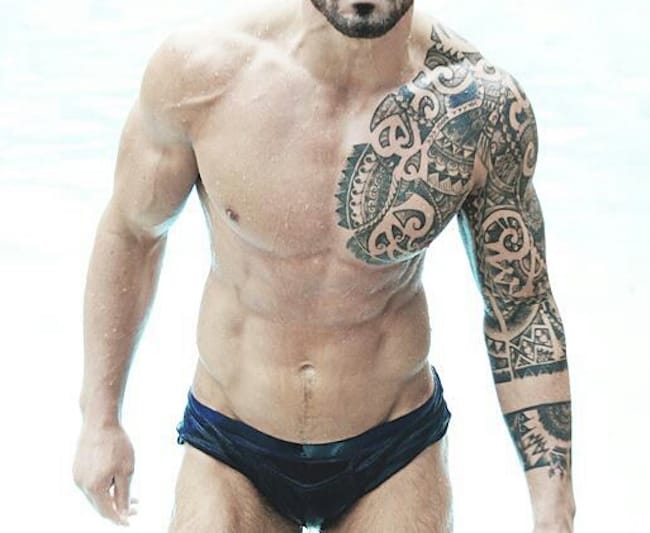 This Polynesian warrior tattoo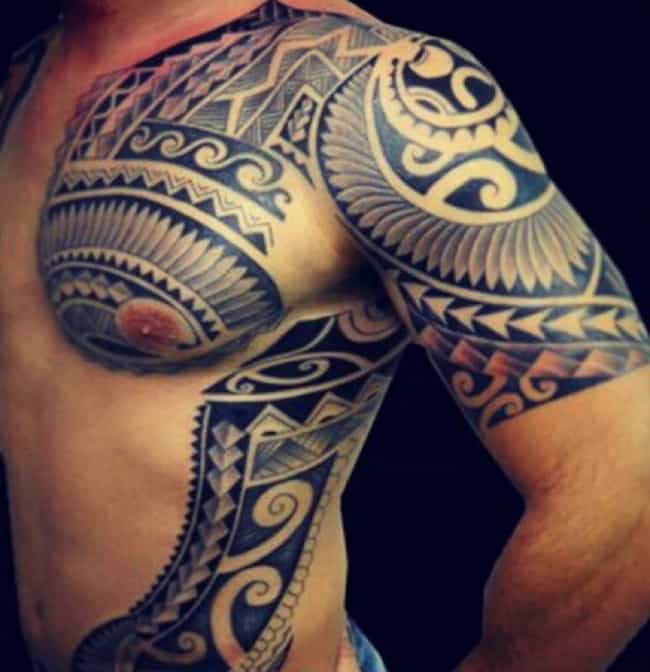 This Maori sleeve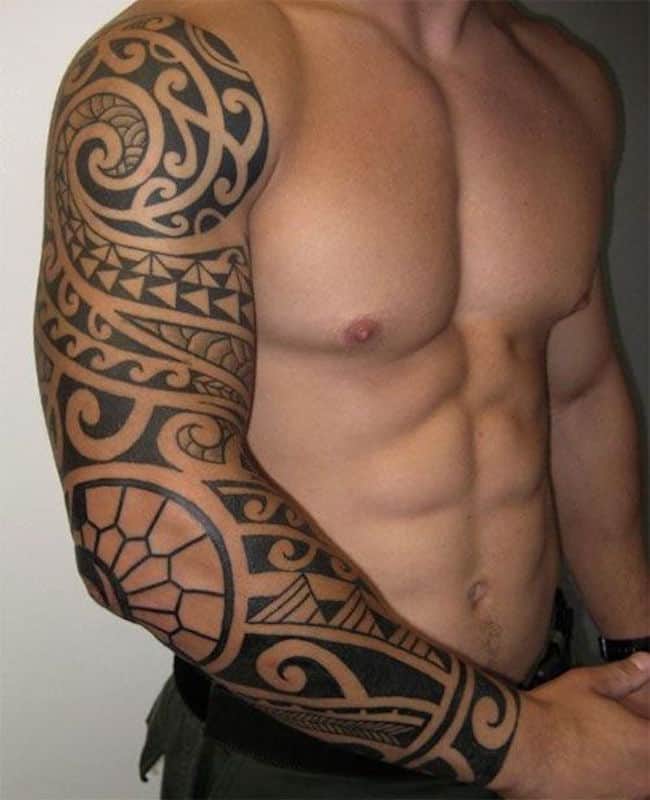 This beautiful Samoan/Islander piece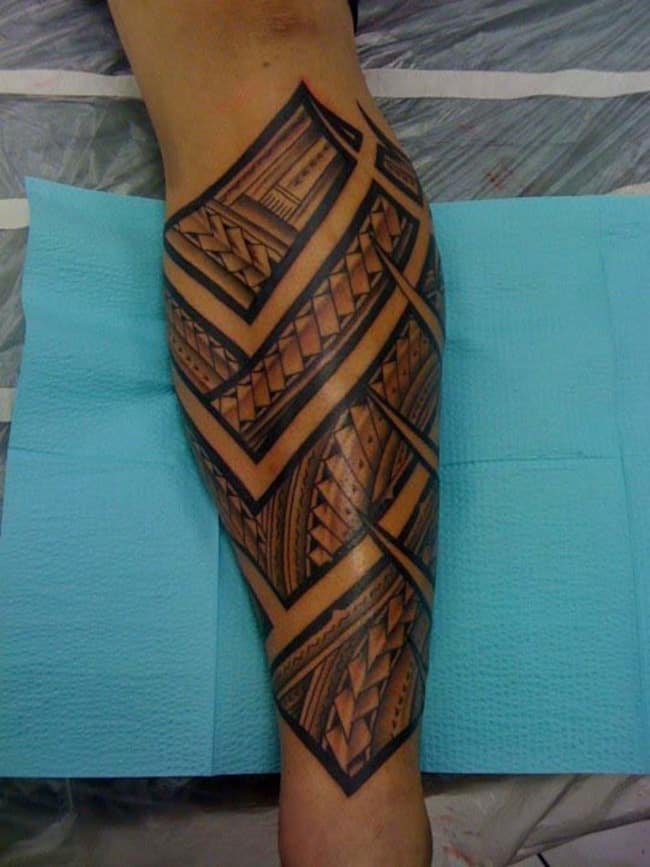 This single peck to half sleeve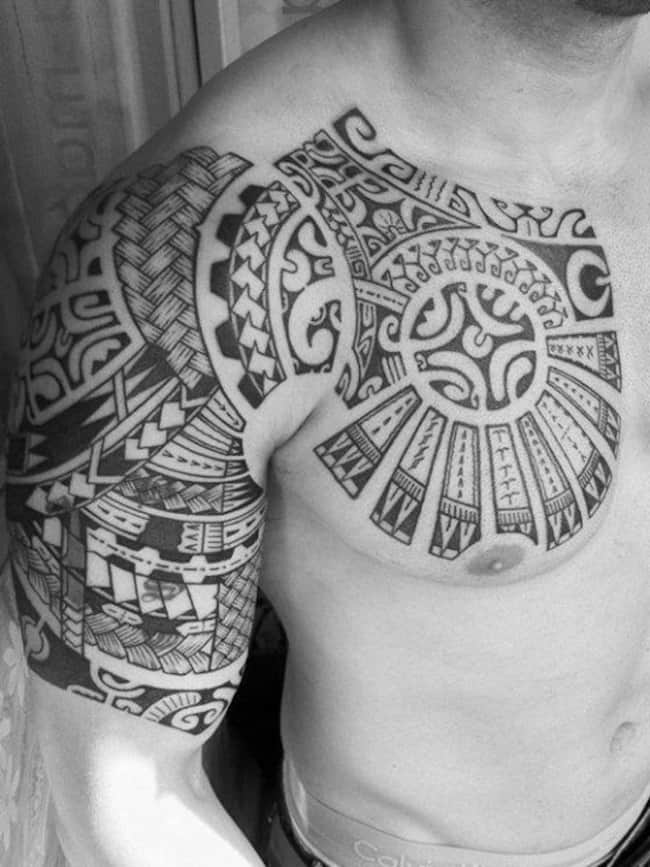 Another spectacular female tribal tattoo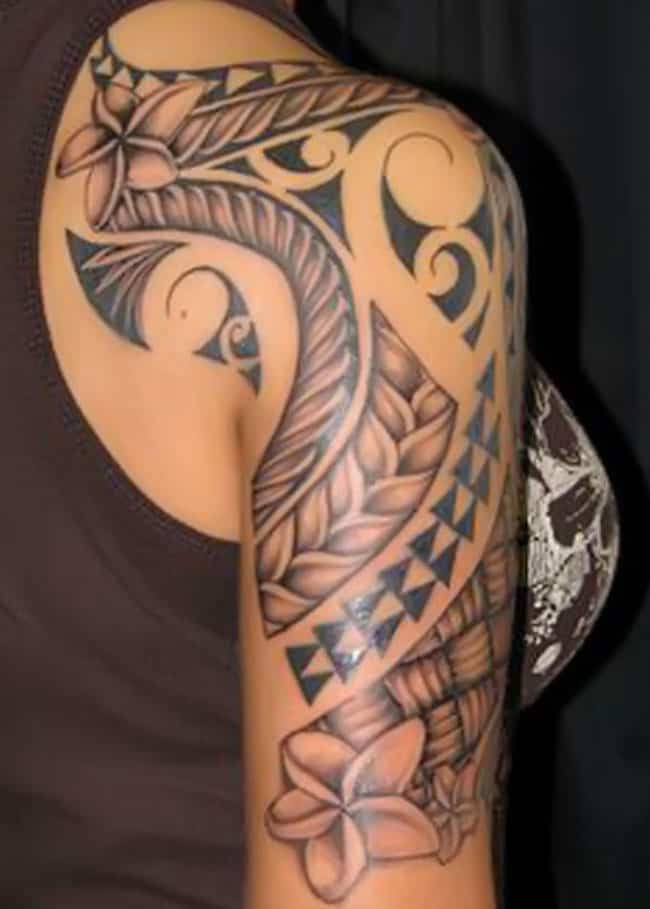 This Maori half sleeve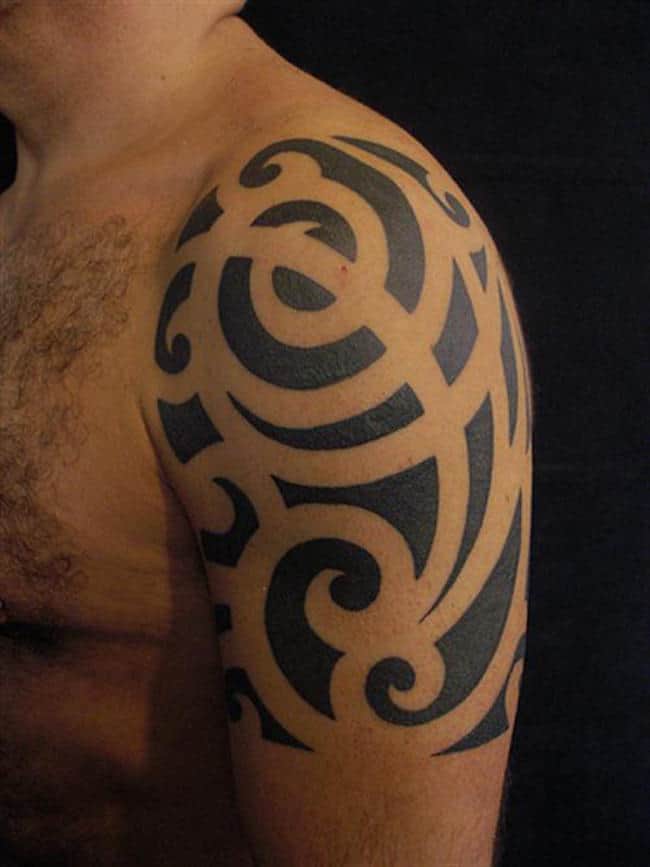 This gorgeous deep black tribal tattoo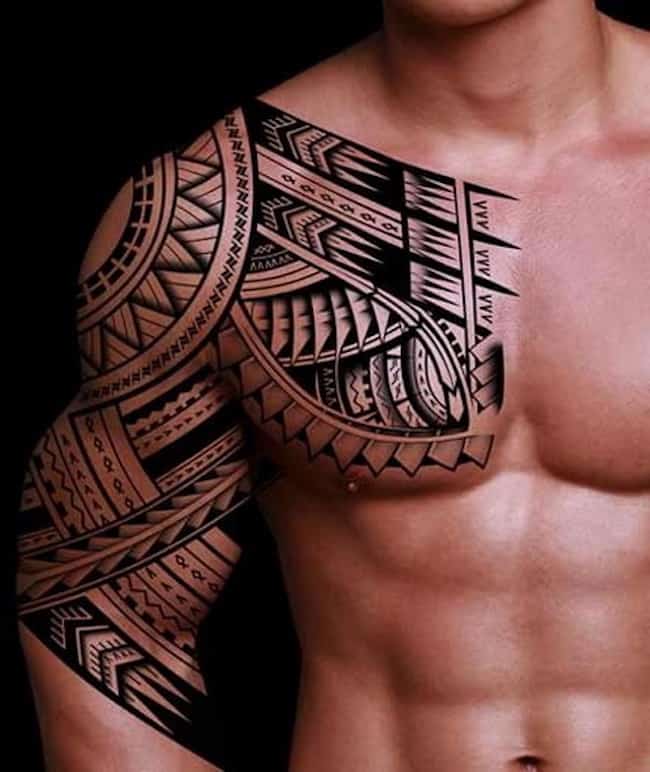 This turtle design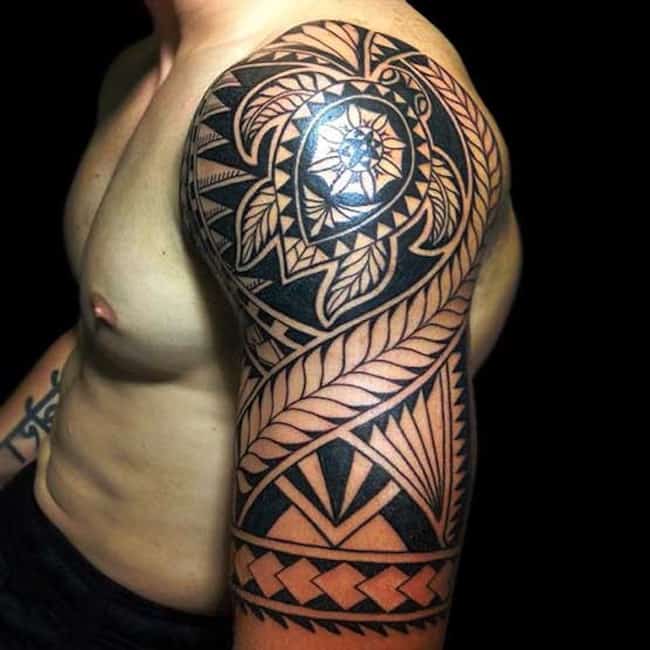 This detailed Polynesian tattoo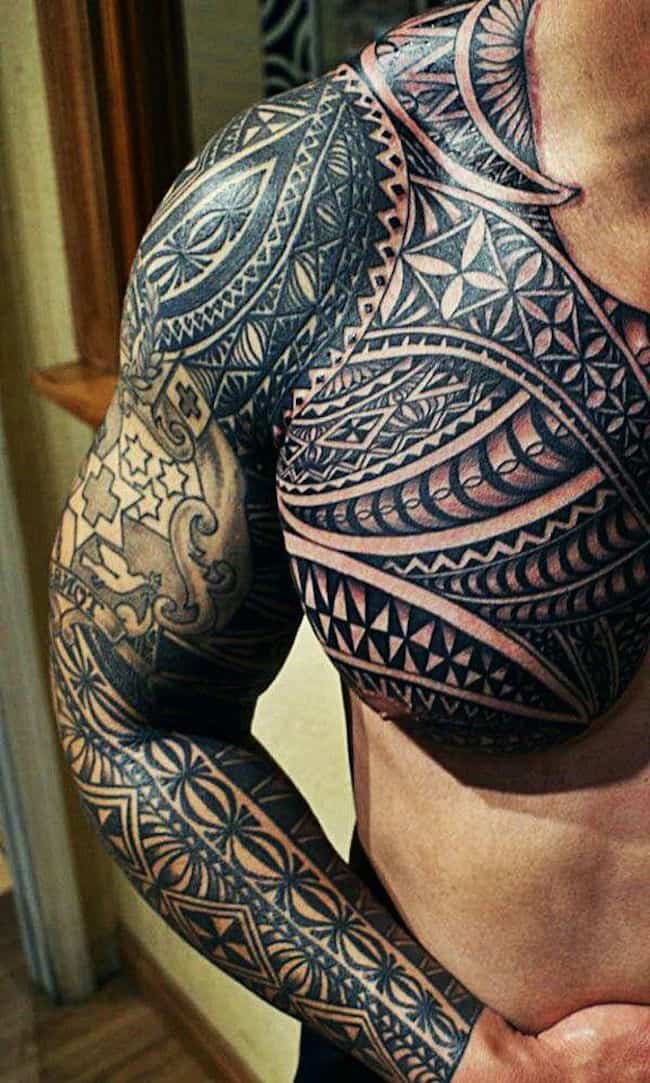 These twisting patterns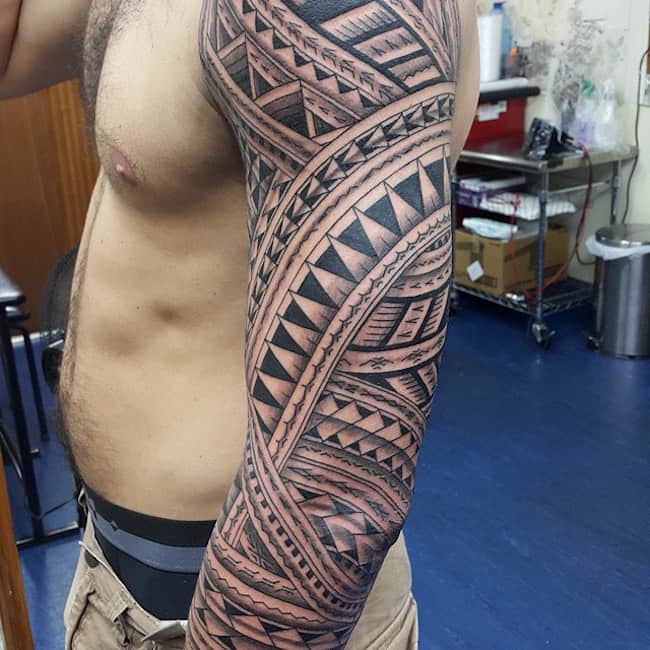 This geometric Polynesian tribal design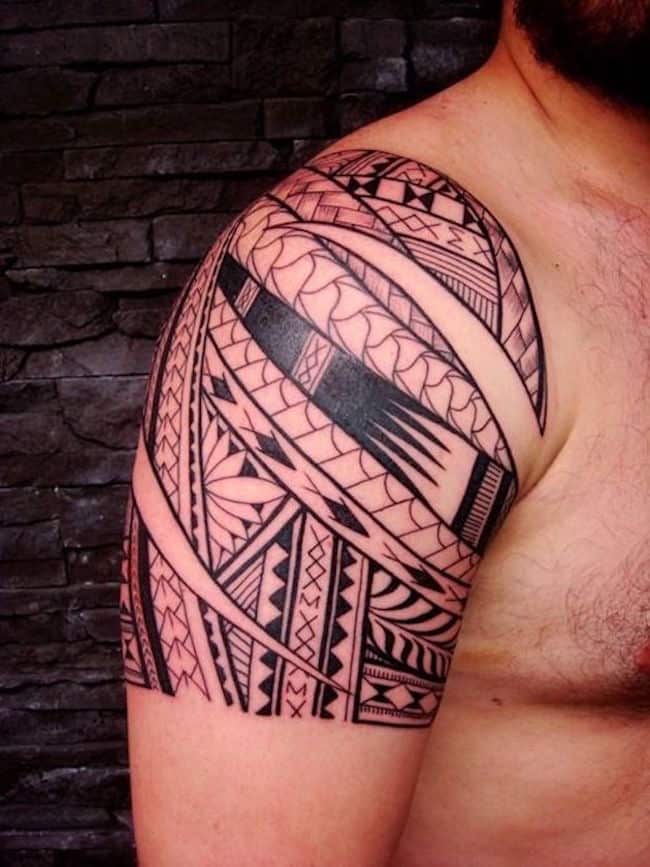 This sectional piece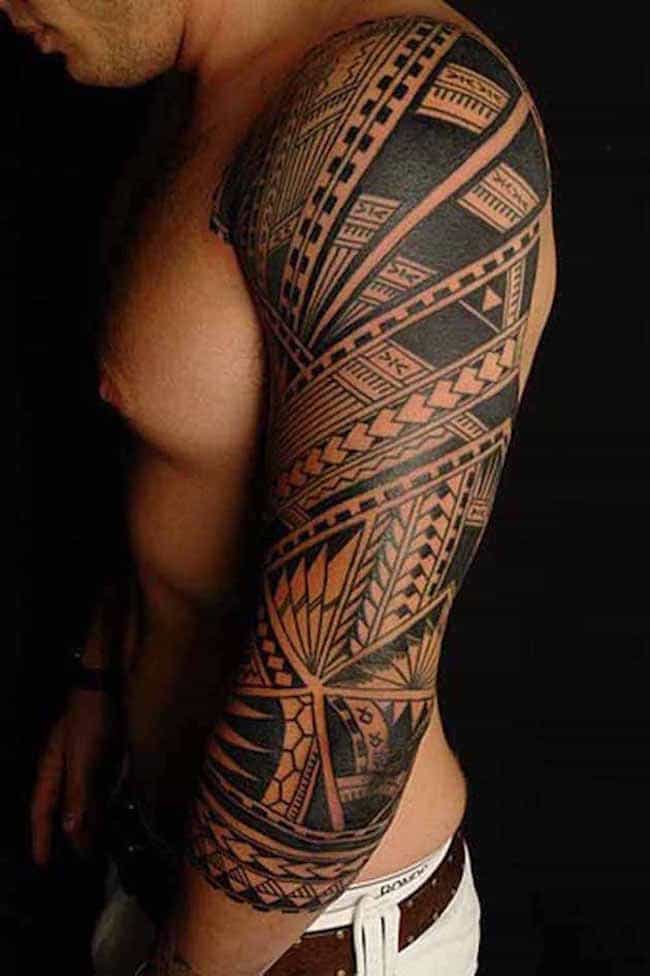 This red and black Maori tribal tattoo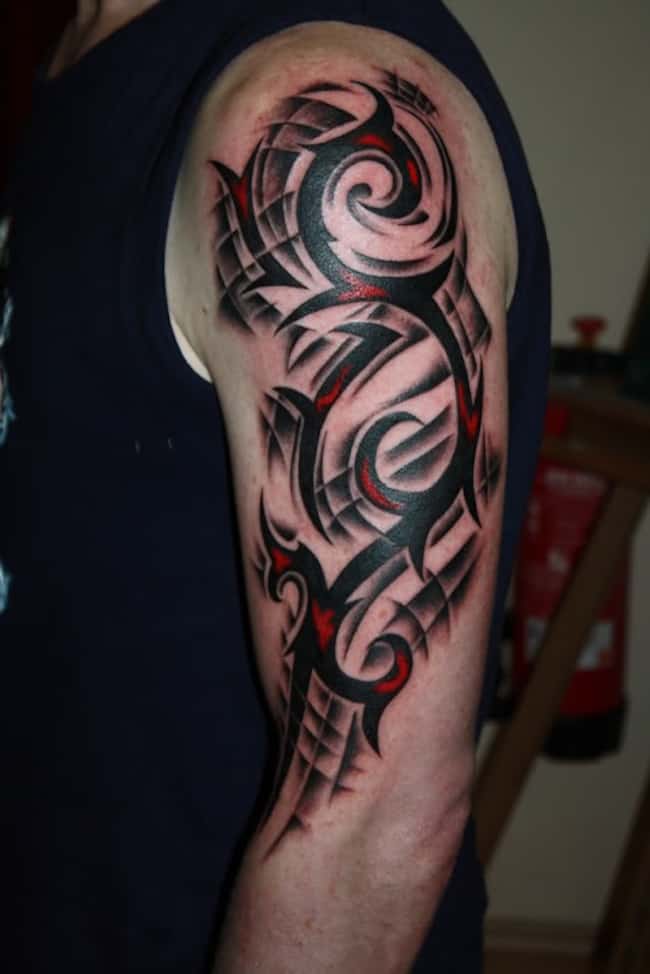 This Maori Islander Hybrid tattoo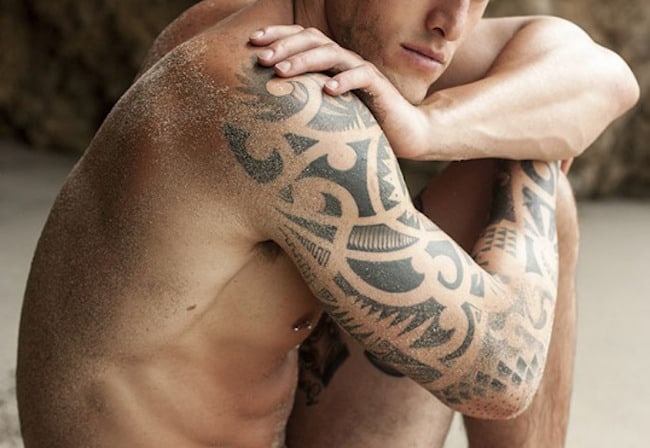 These bold outlines